…the store is practically empty and I can roam the aisles and take pictures without getting weird looks.
I went grocery shopping on my lunch break today and it was kind of delightful. Every time I look at the veggie section it makes want to eat veggies and only veggies for the rest of my life. And then I walk in the cookie section, and…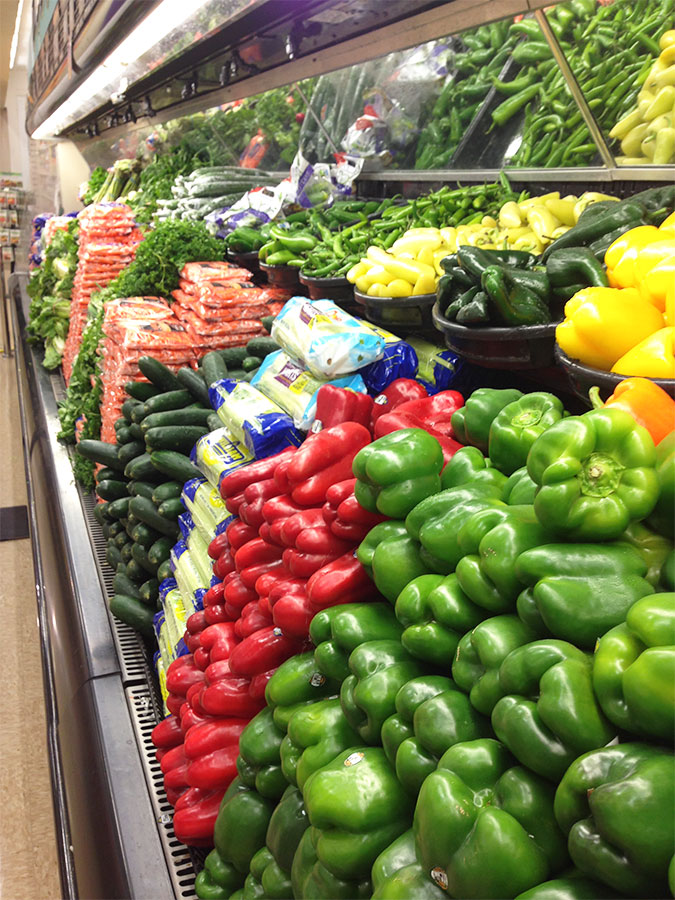 I felt like I was in an aviary or at least a garden of some sort while there today because there was a bird inside the building. It kept chirping and I kept trying to locate it so as to dodge being pooped on but couldn't see it.
And yes, I did look around and make sure no one one watching as I took these pictures. What would you think if you saw someone take pictures of the vegetables in the grocery store? If someone asked me what I was I was doing I already had a plan in my head. I was going to tell them that I was making a recipe and had to text a picture to a friend to verify a certain type of veggie that I needed for it. Because that's what you do what you're making a recipe and are looking at the carrots…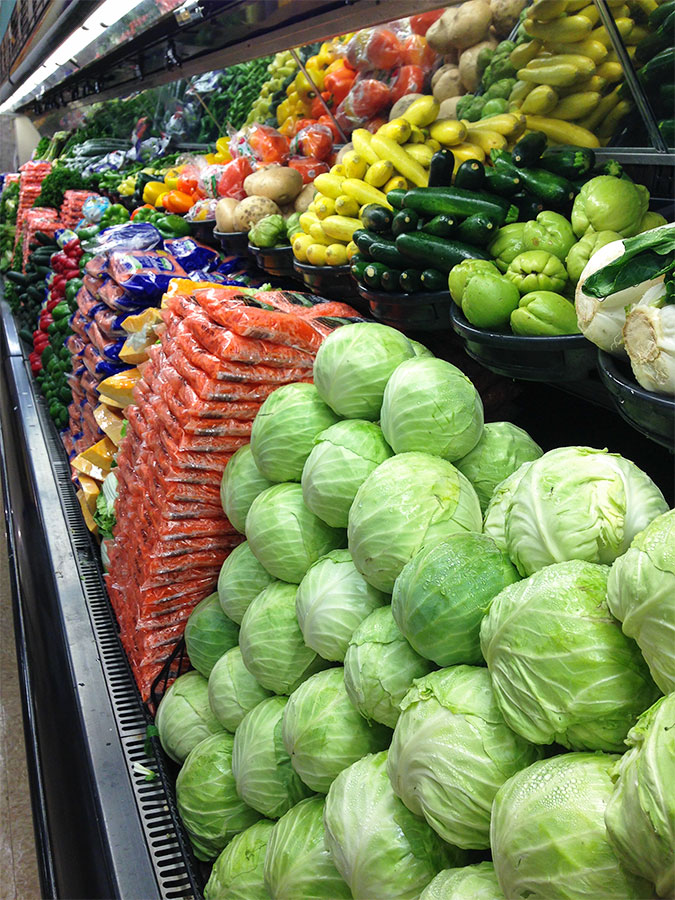 One set of my birthday balloons is dying which means my birthday is almost over. The party isn't really over until the balloons go down. I'm thinking of switching my annual birthweek celebration into a birthmonth celebration. My husband will really like that, I think.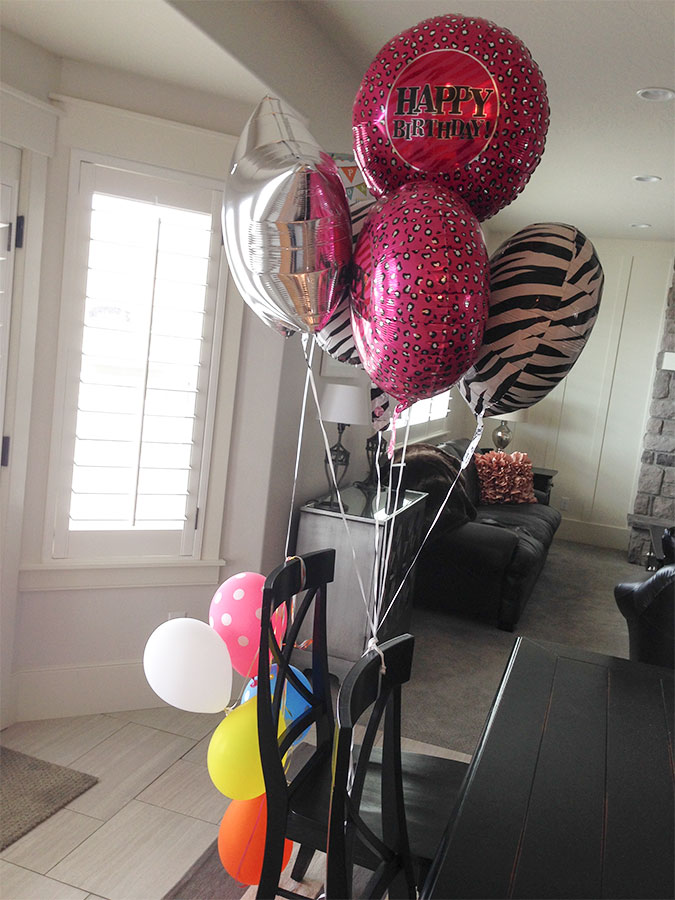 Oh, and when I was at the store I saw all of these juices and before I knew it my hand was reaching inside to grab a couple. Which ones are your favorite? Do you mix them with your smoothies? That could be pretty tasty. My mom used to make Orange Julius with orange juice concentrate so I think I'll try that and make all of my wildest dreams come true.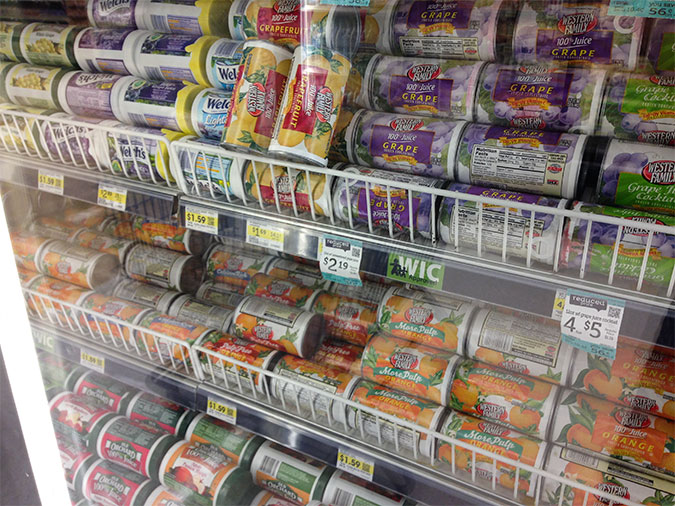 I finished off the last of these pumpkin spice almonds at work today. They were totally delicious. I bought them in the fall which was a total gamble because although I like pumpkin spice, it can either be really good or really, really bad. I passed on the pumpkin spice M&M's in the fall be cause they seemed a little risky and I like to keep the risk in my life really low. What are your favorite pumpkin spice items in the fall? I like to have exciting things to look forward to.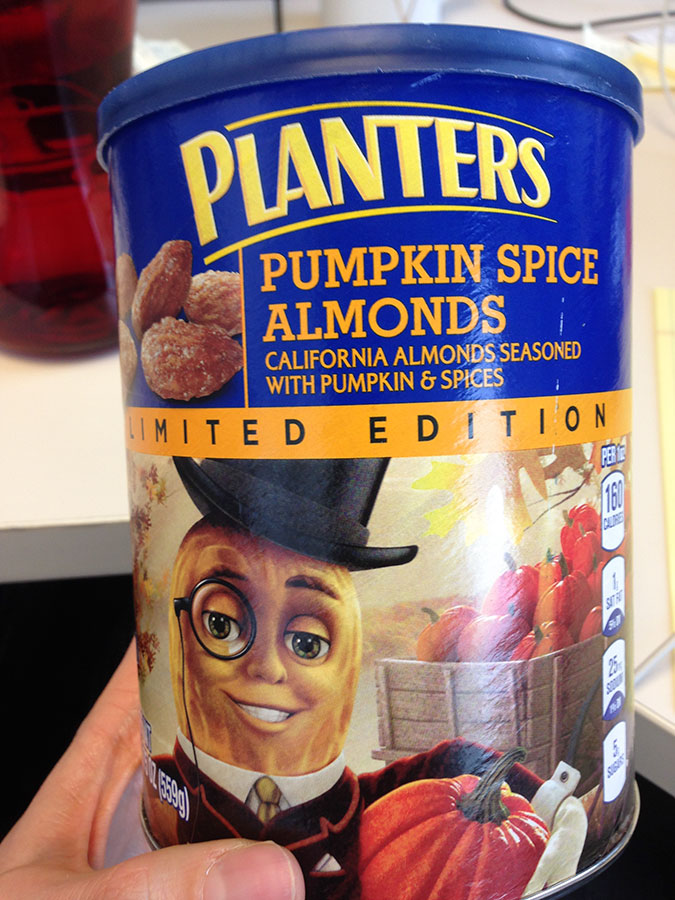 I made this Strawberry Milkshake protein shake this morning which was totally delicious as usual. I was really enjoying it until I looked at this picture and realized that my hand looks like a dinosaur claw. At least I have faux fur on to make the picture a little more classy, so I have that going for me.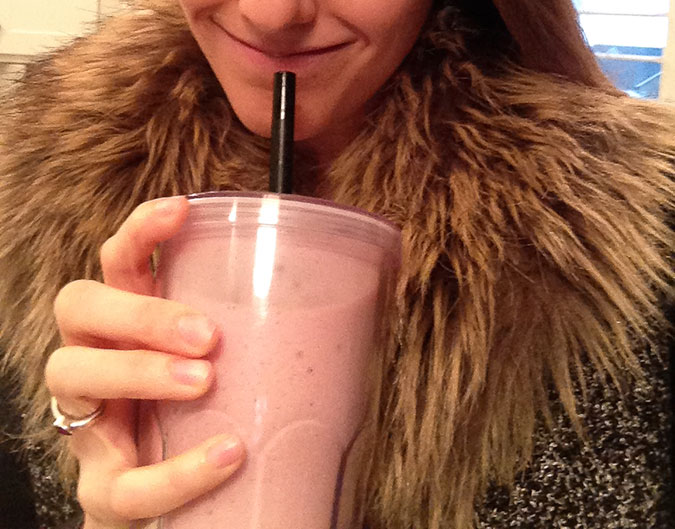 Today was kind of blah until I got home and made some tasty new recipes (which I'll share soon, obvi) and caught up on a little Nashville. What's your favorite tv show? My husband is currently downstairs making up a rap and singing to how good my soup is. If you haven't had a rap made up about a recipe you've made, then you really haven't made it.
Night night! You're going to love the tasty treat in tomorrow's post.