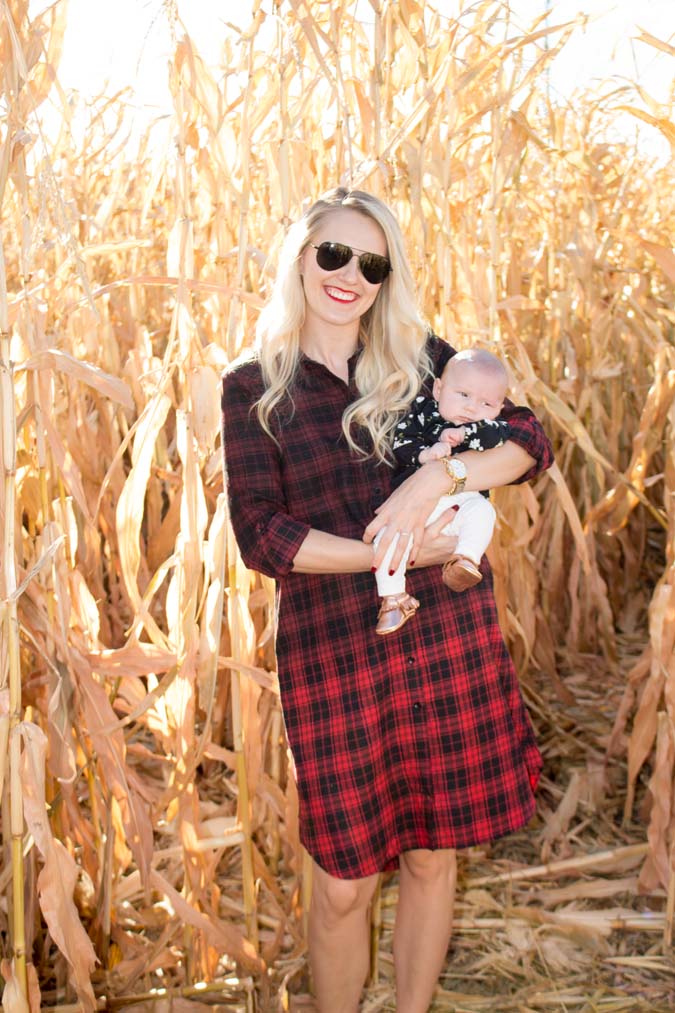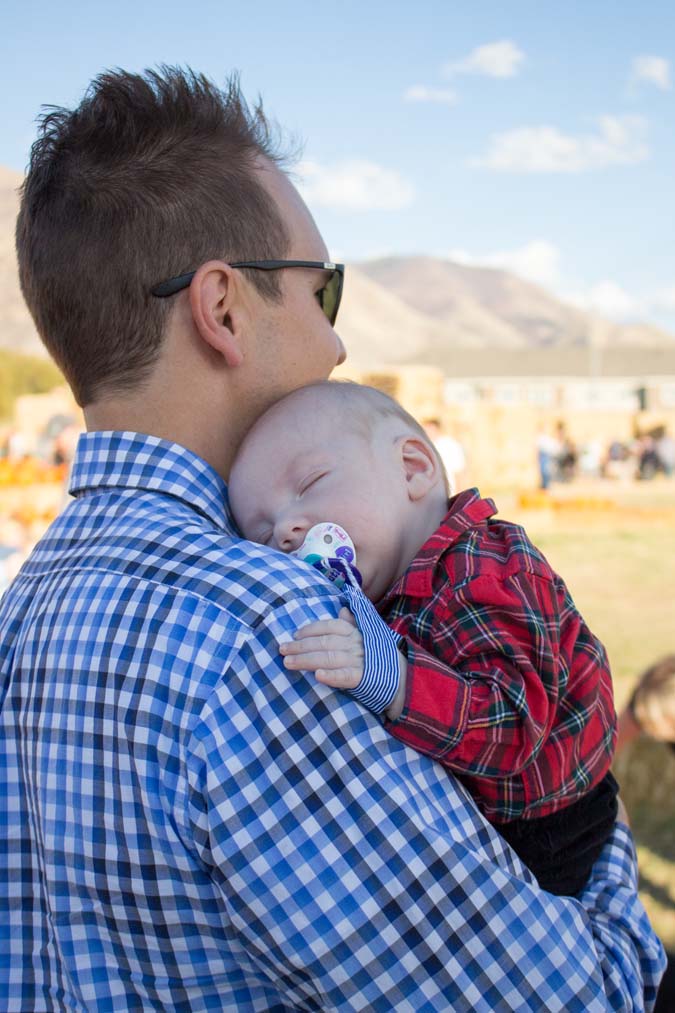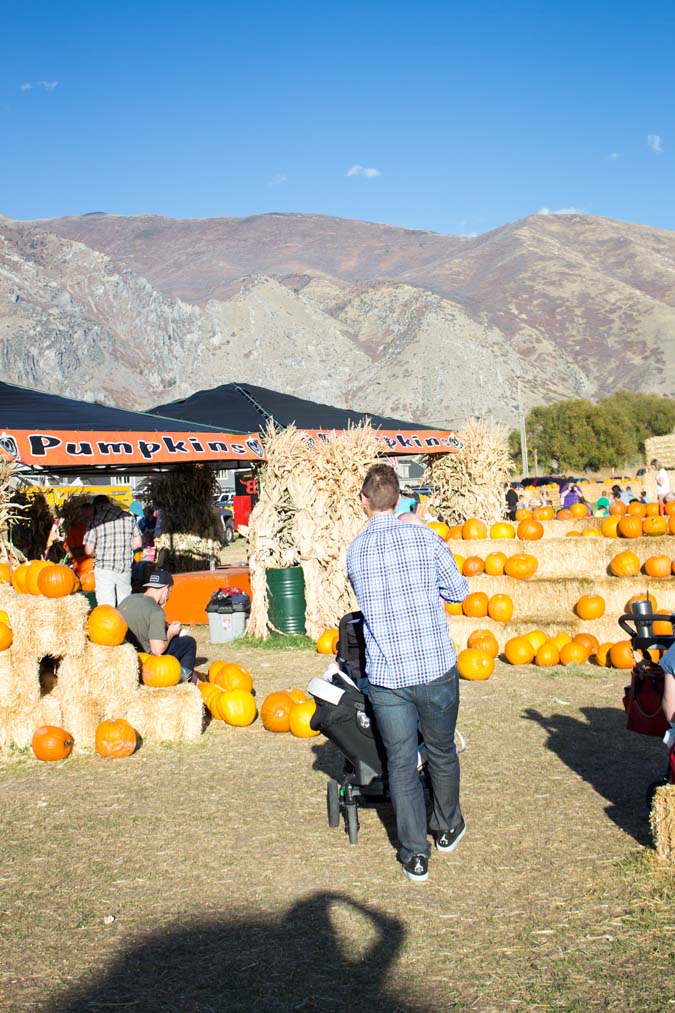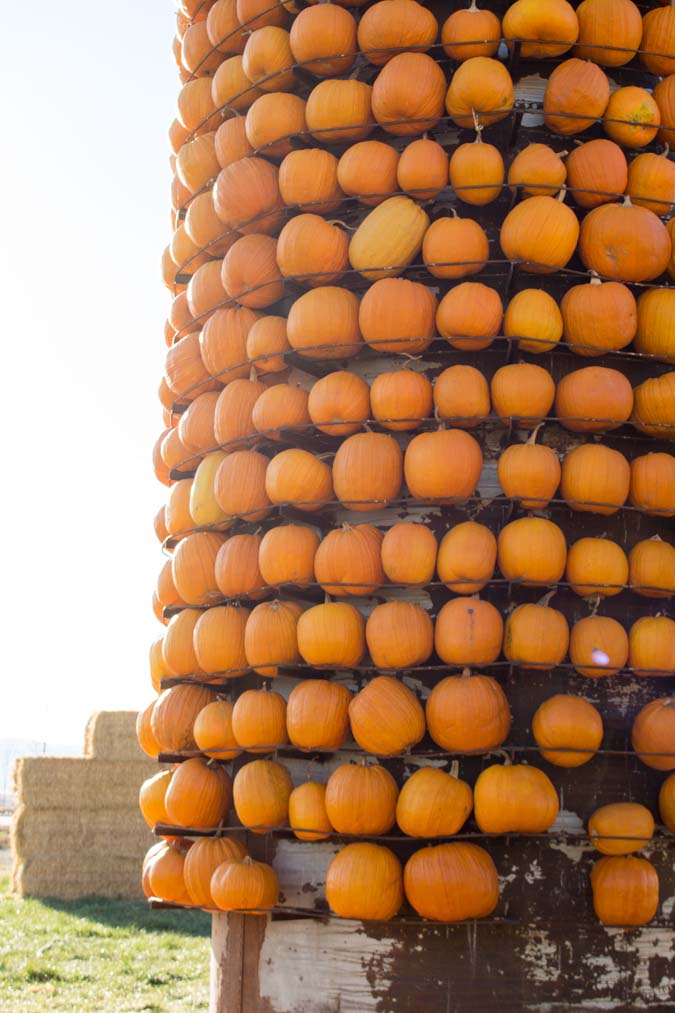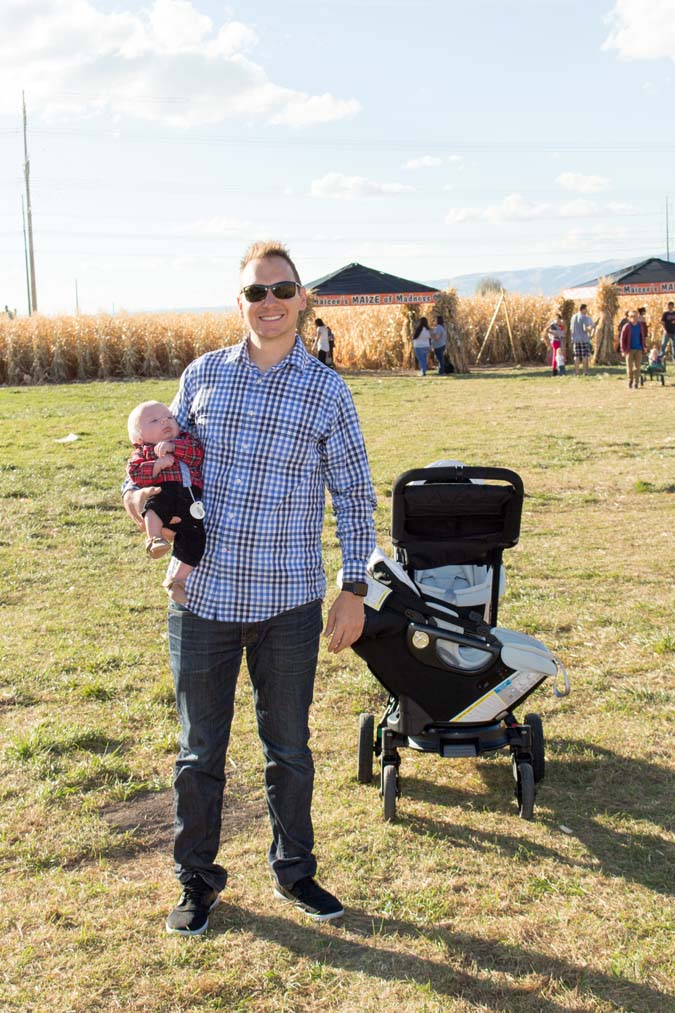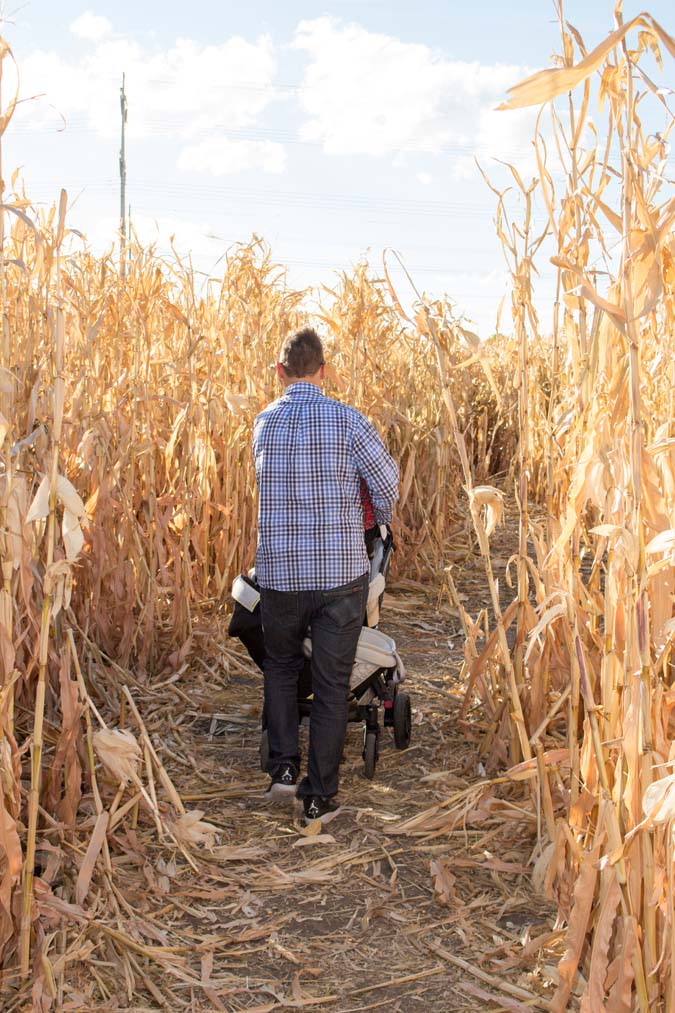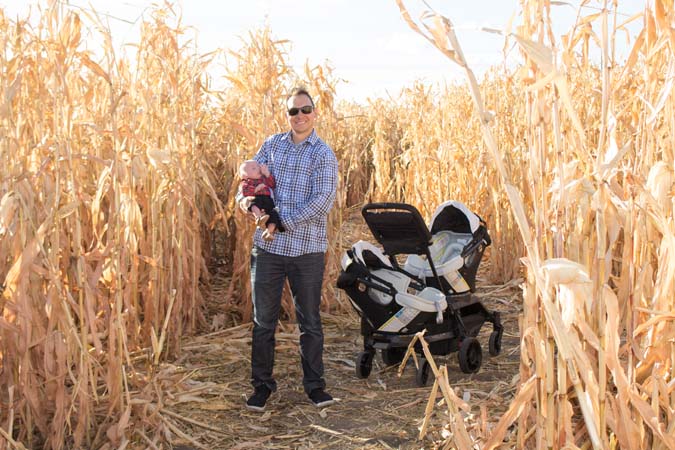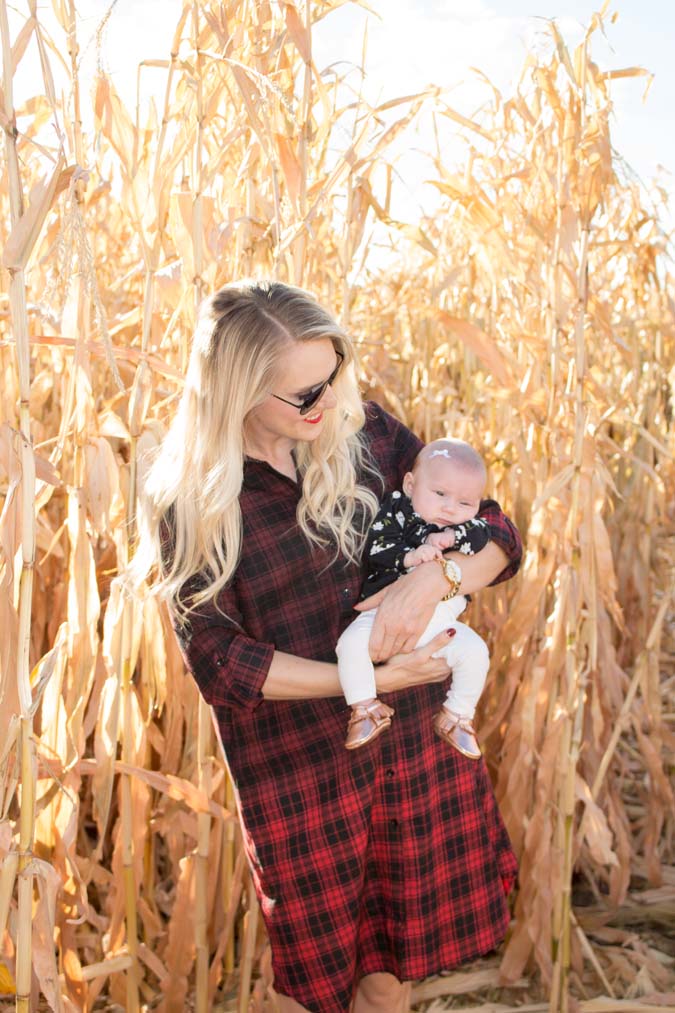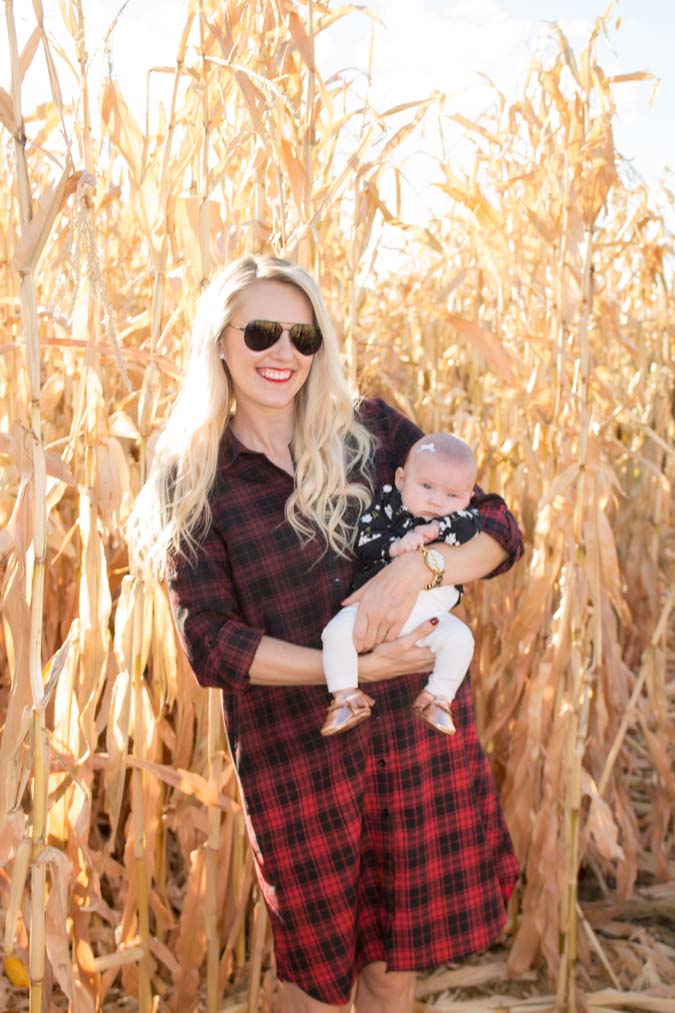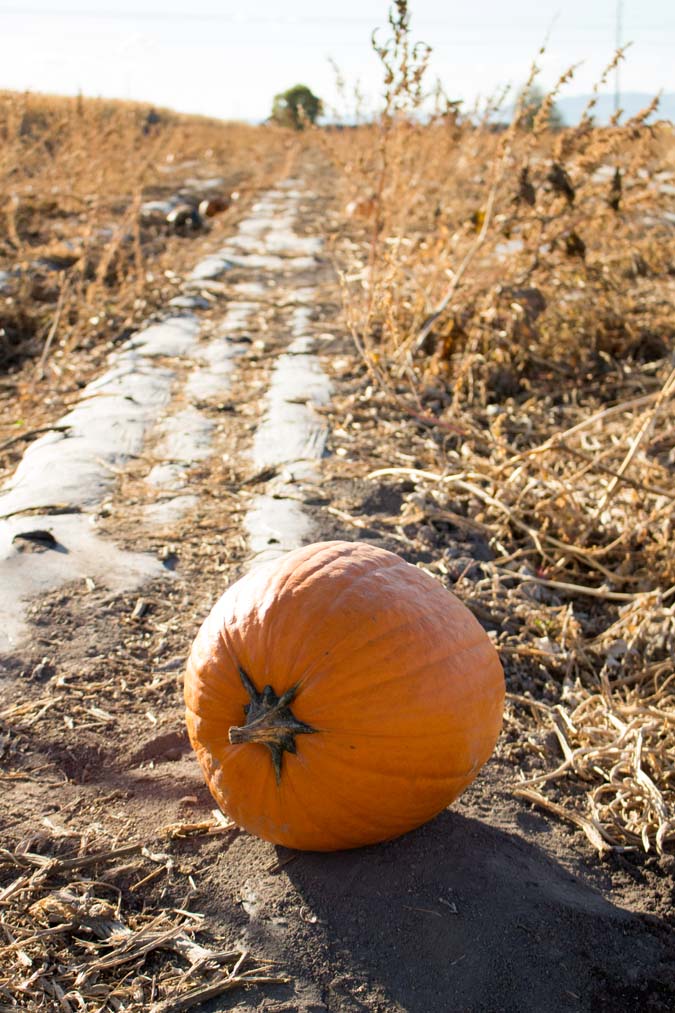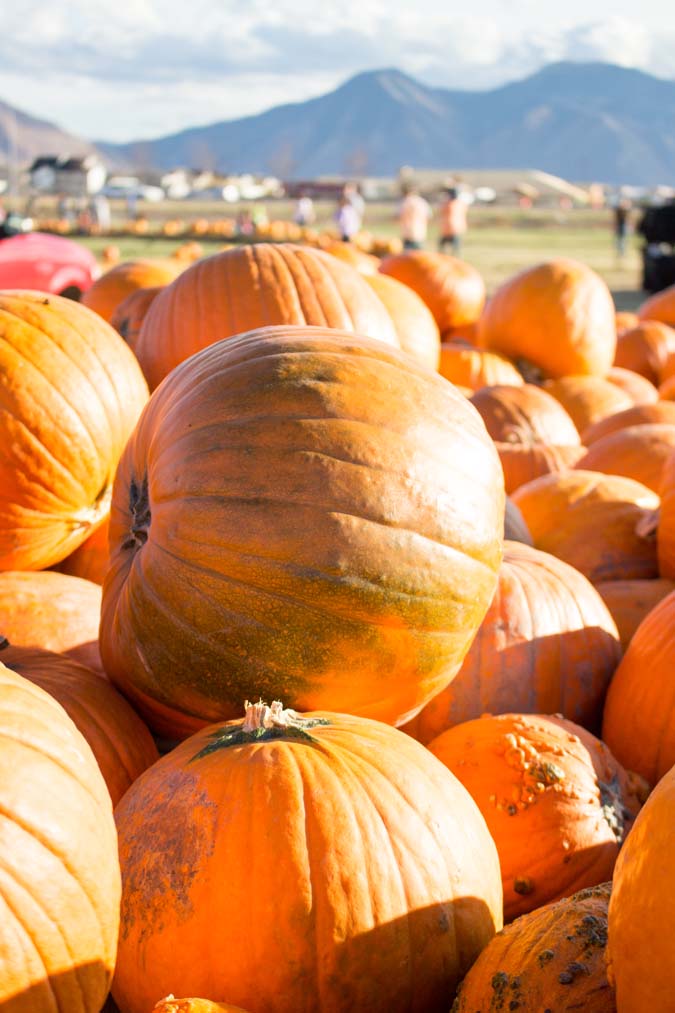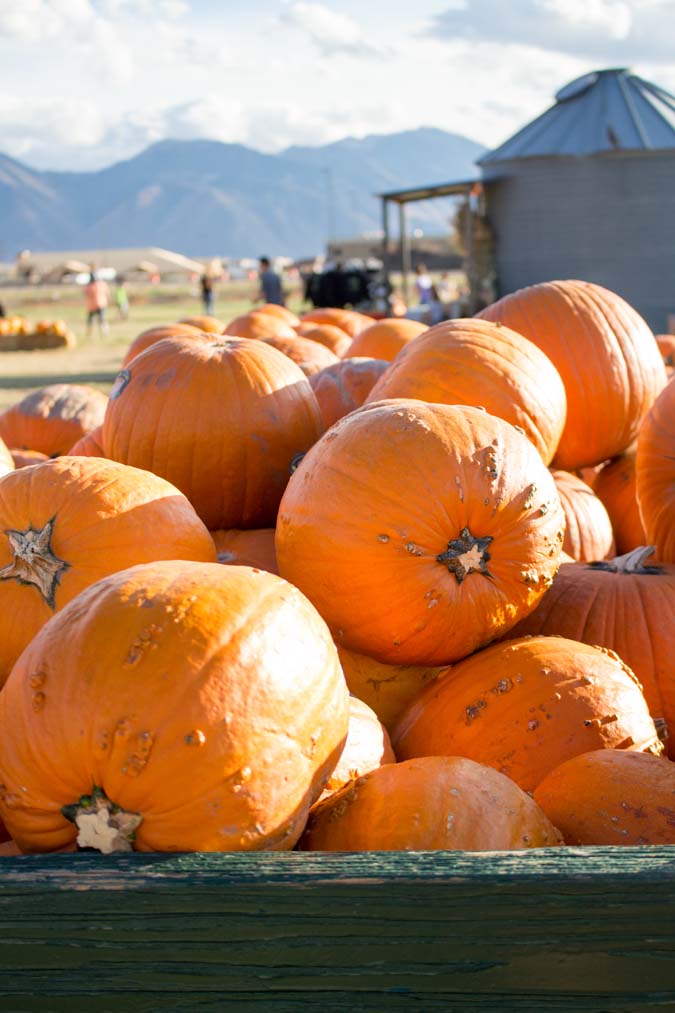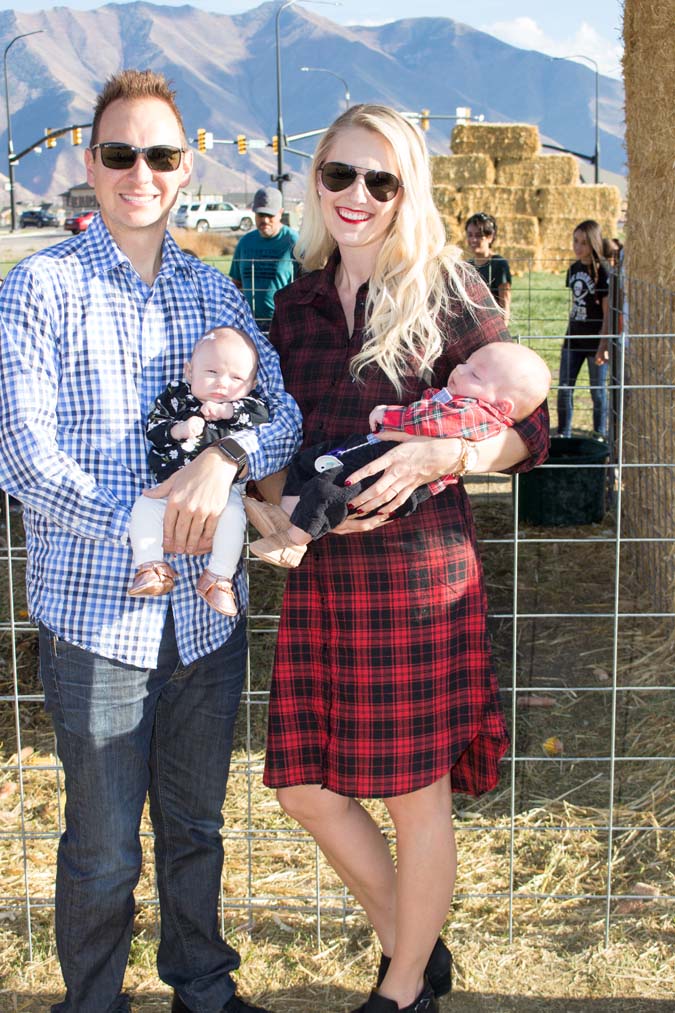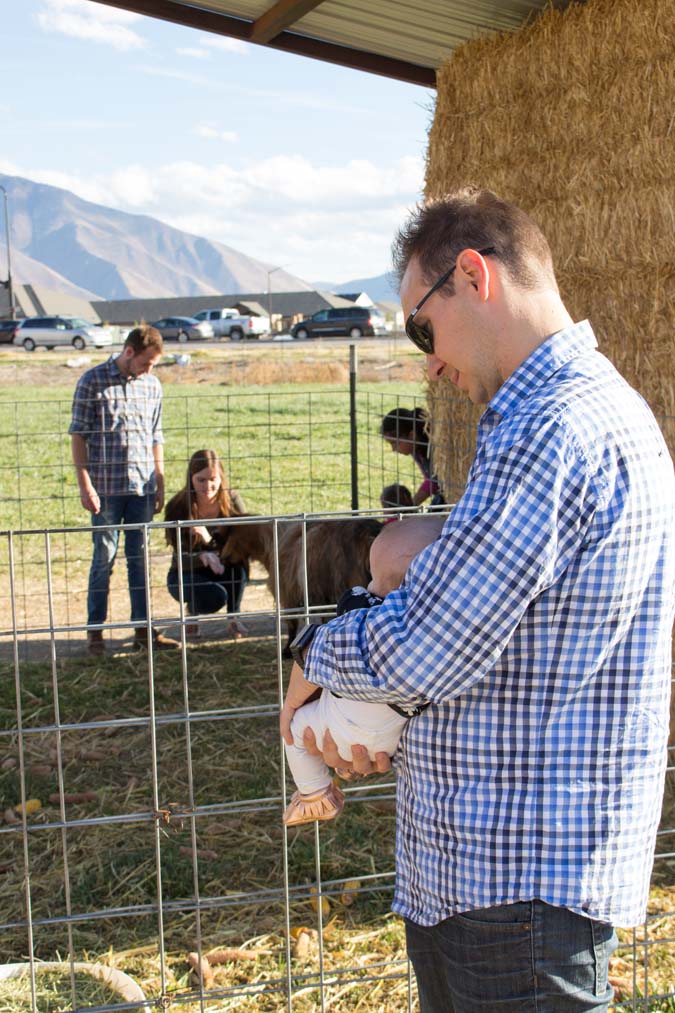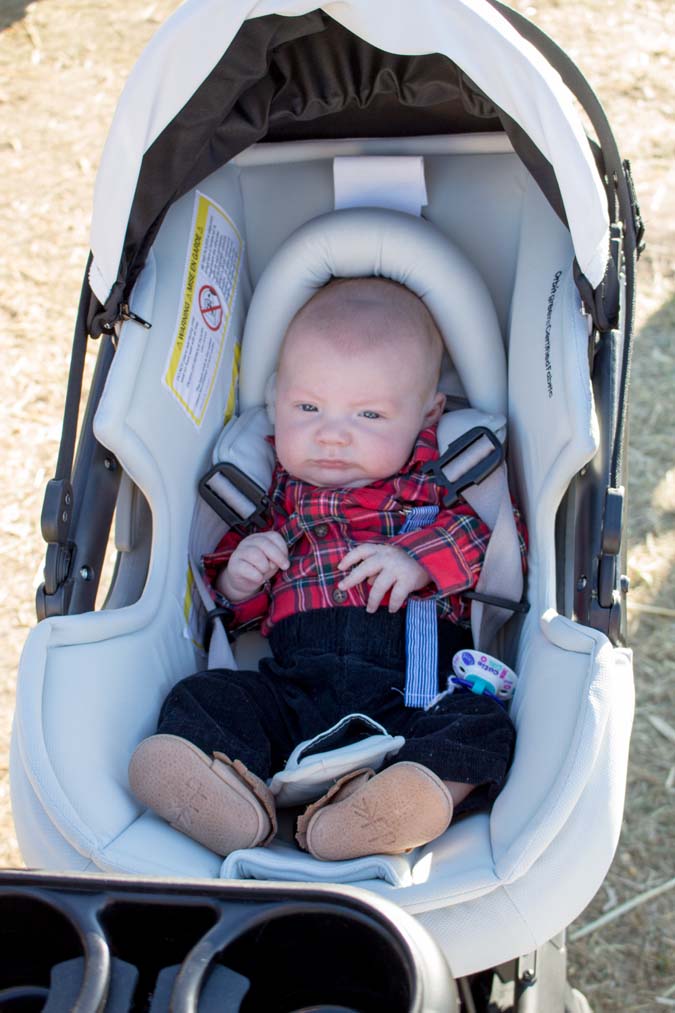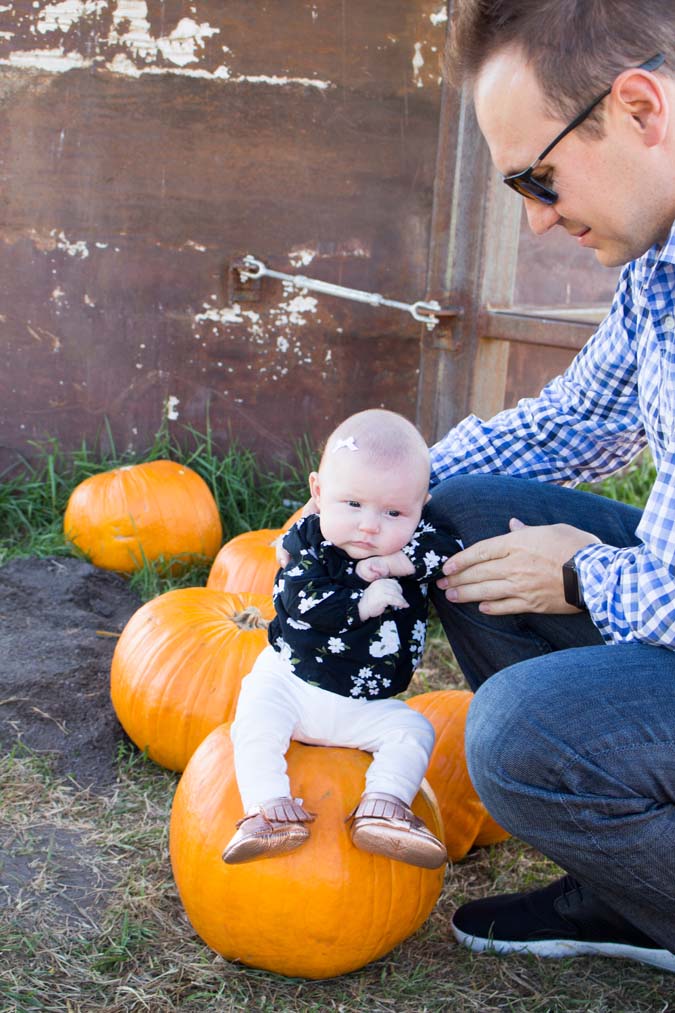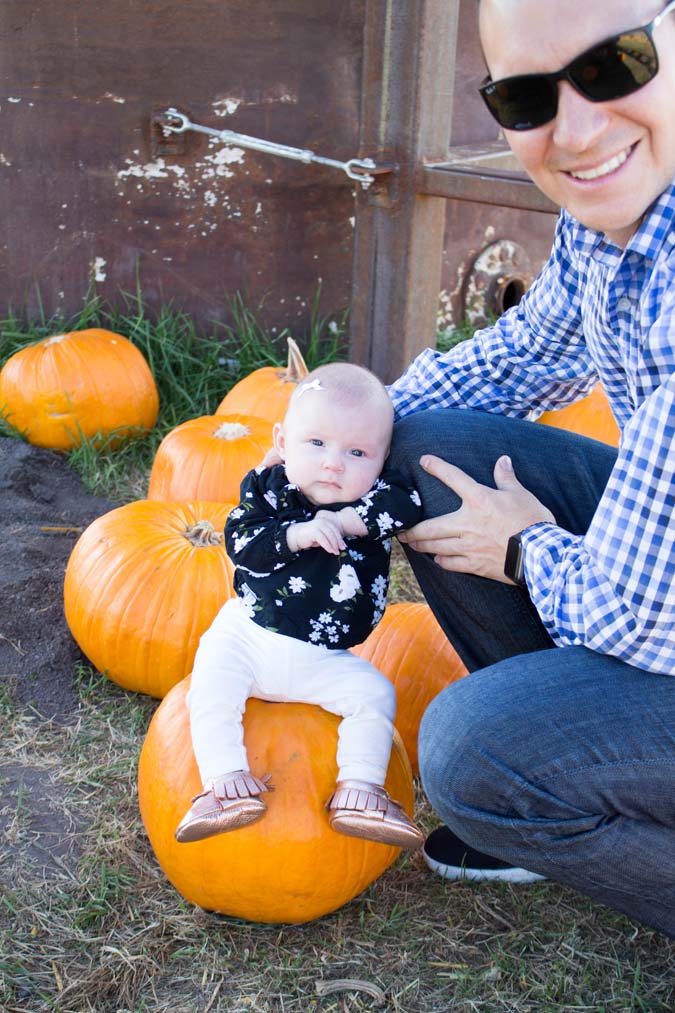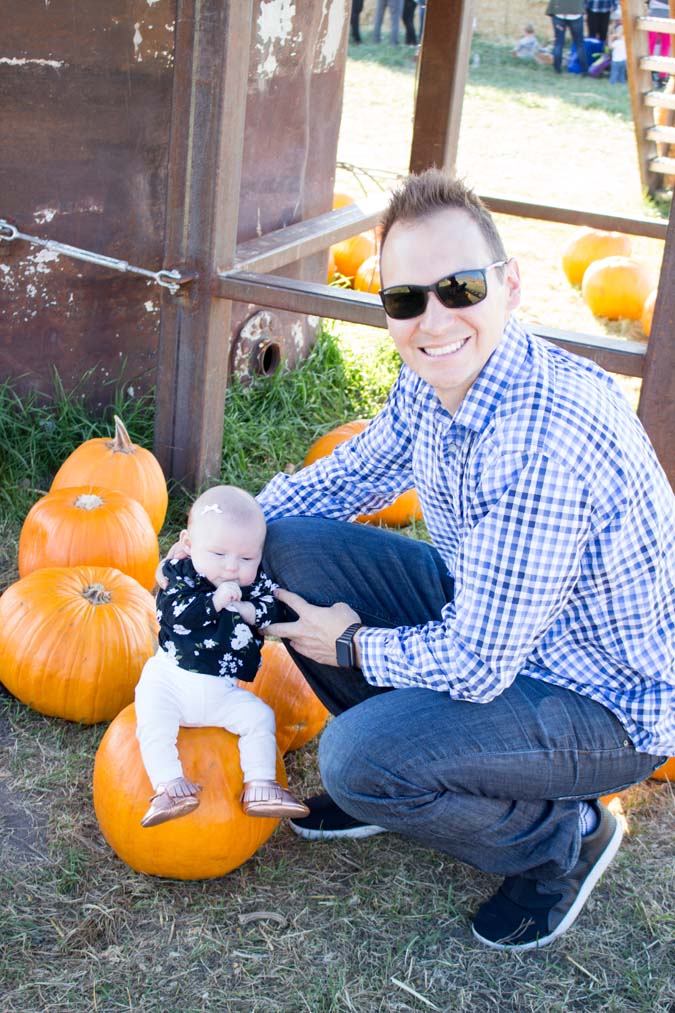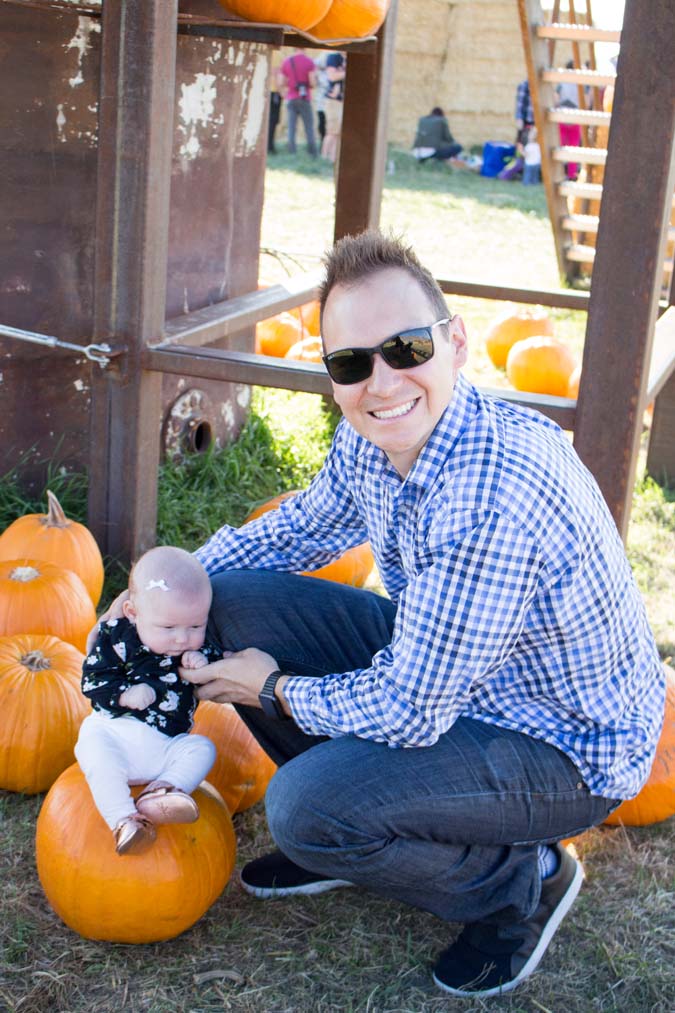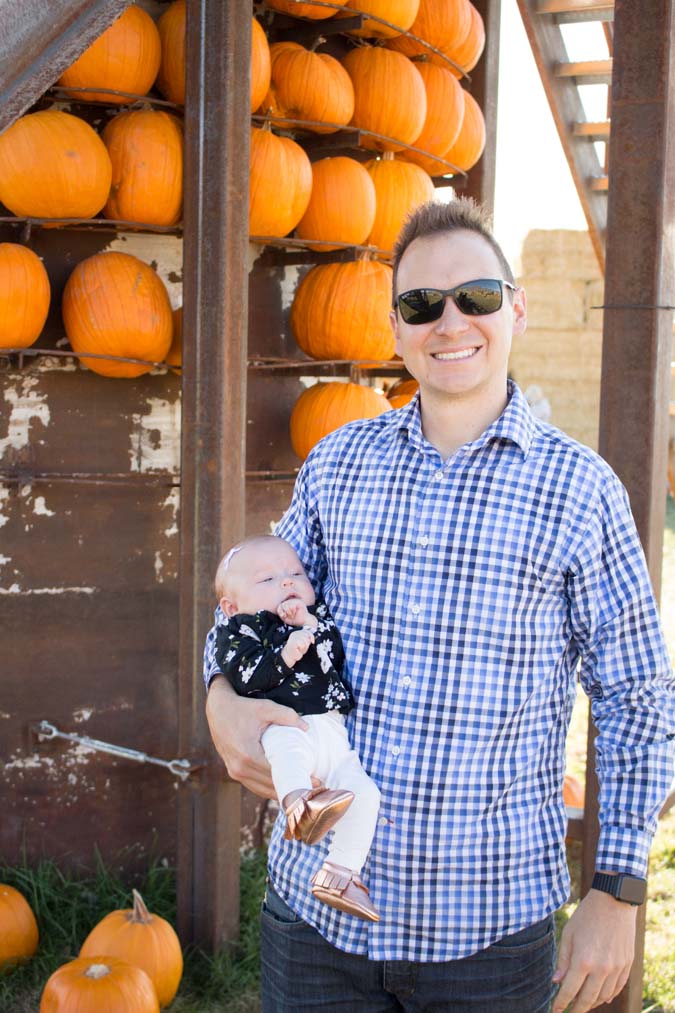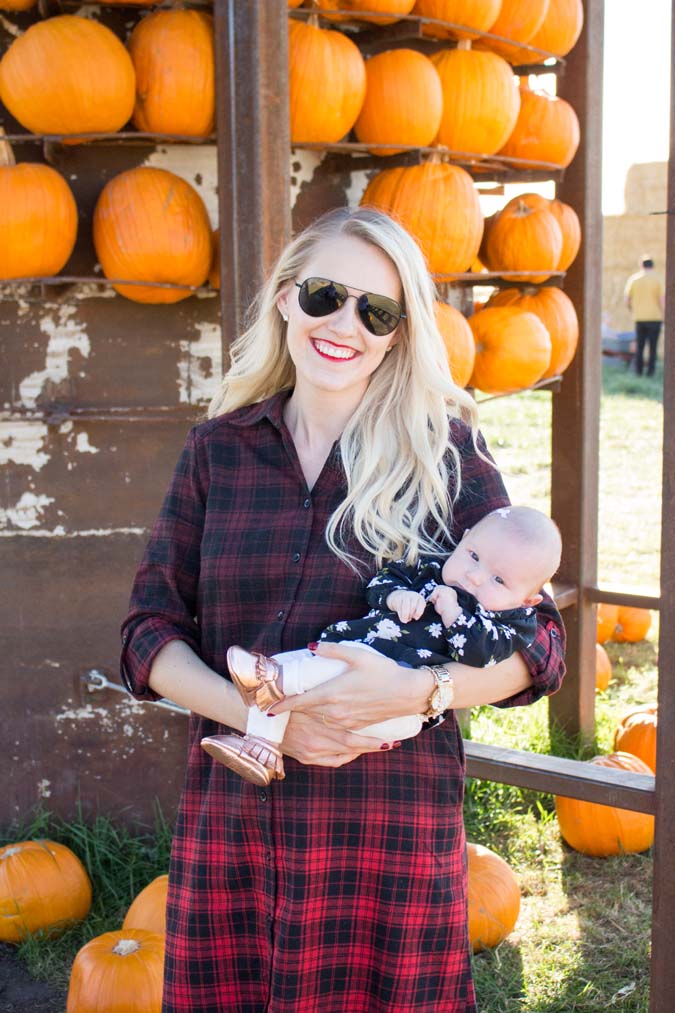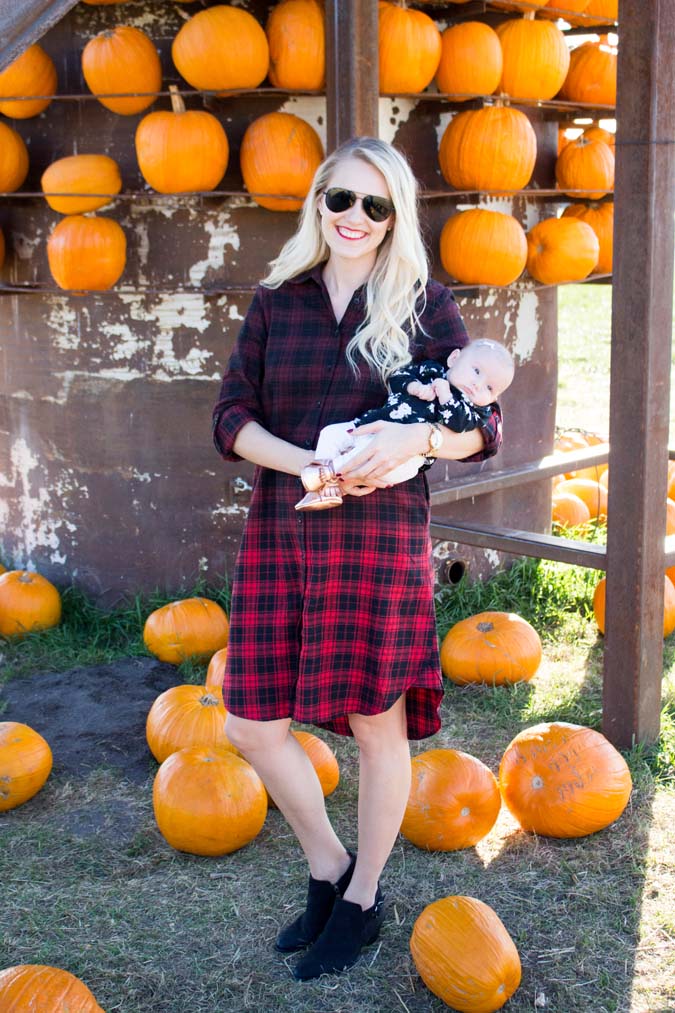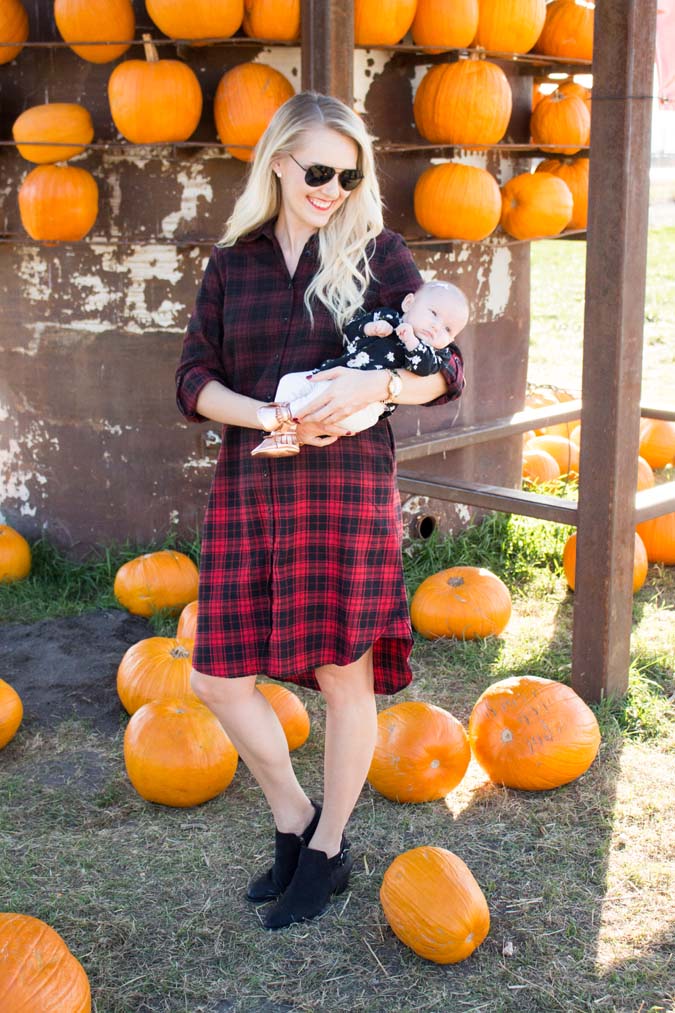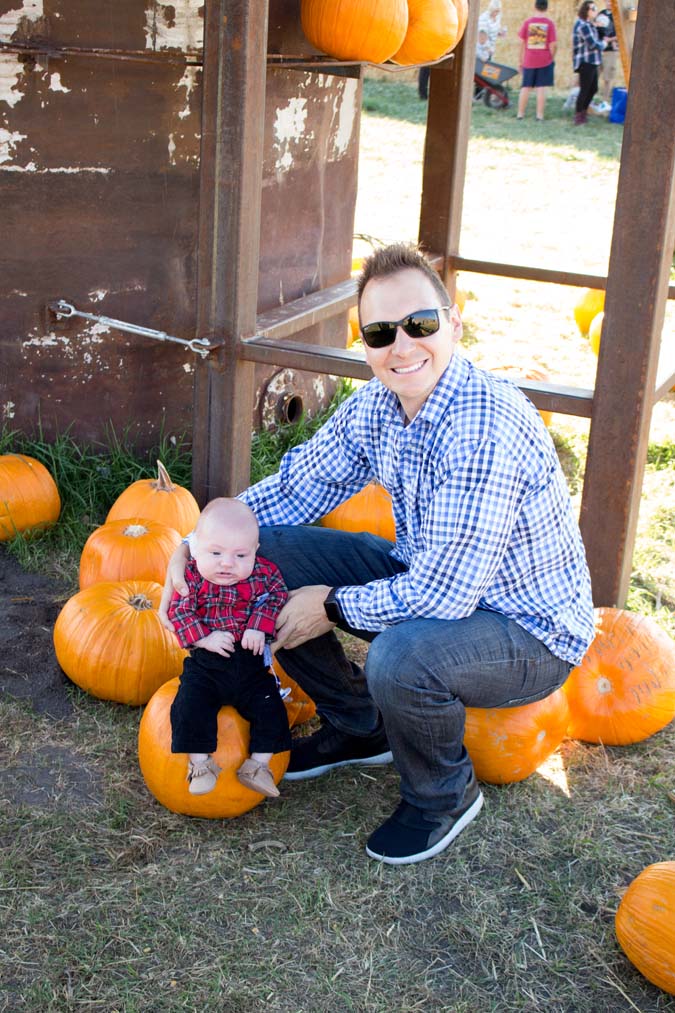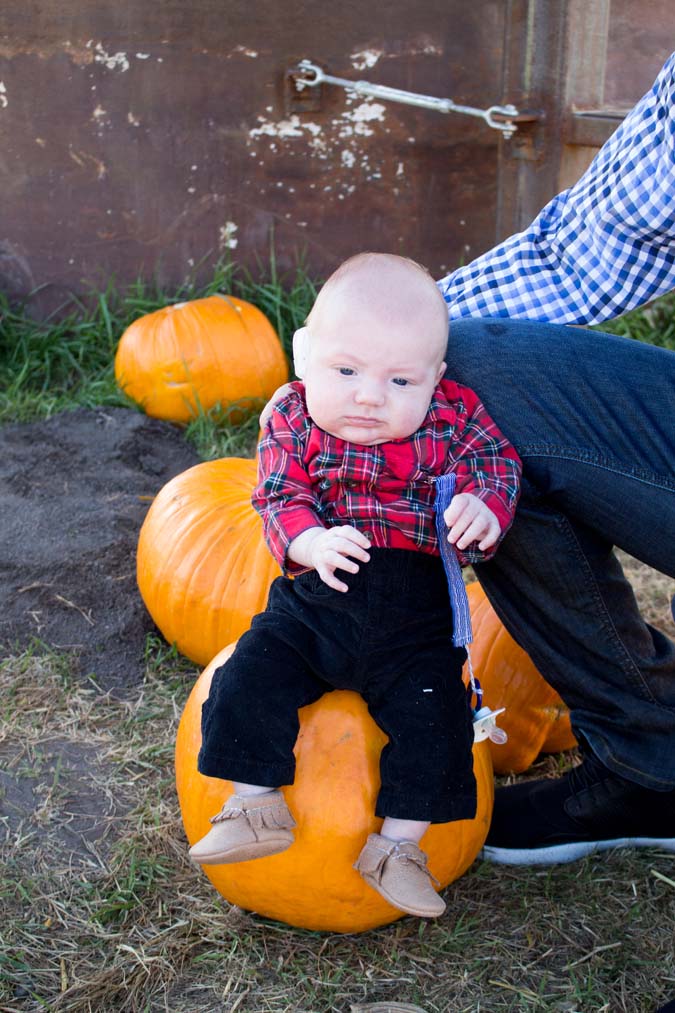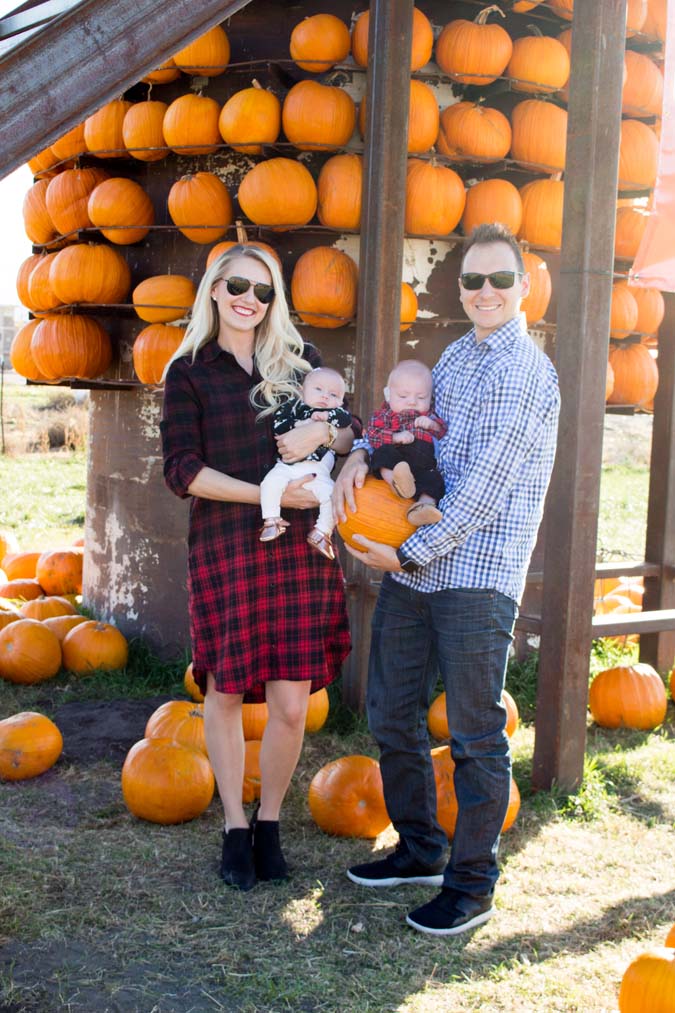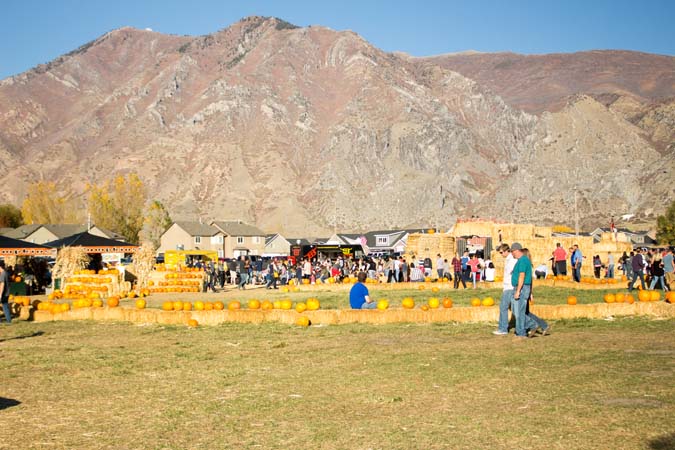 For years I've wanted to visit the pumpkin patch with my non-existent children. Every year I wanted to go to the pumpkin patch with my family but I kept thinking it would be so much more fun with kids. Even though our babies are only 3 months old, I couldn't wait to take them! Sure, they fell asleep at the end. Sure, they had no idea what was going on. Sure we had to stop in the Arby's parking lot when we were almost there to feed the babies for an hour in the car. It was a nice, gorgeous day and I got my pumpkin patch time with my family!!! Finally!
It was Tyler's idea to have the babies sit on a pumpkin and I thought it was so funny I couldn't stop laughing. It was funny that they were sitting on their pumpkins, but even more funny that he wanted to do it 🙂 He seriously makes my life so much fun and is always down to roll with my ideas. I'm a type A personality and I get so stressed sometimes and he totally brings me down and reminds me to not take life too seriously. We need to have FUN! Laughing cures many ills.
I'm really excited about the launch of Cents of Style's new holiday collection! They have some really, really cute pieces. I LOVE this dress; I'm really into easy outfits right now that I can feel good in but that I can throw on really quickly. I have basically perfected getting ready in under 30 minutes…start to finish!
Dress: Cents of Style | Booties: Nordstrom (on SALE! Come in 4 colors) | Sunglasses: Nordstrom | Goldie's Moccs: Freshly Picked