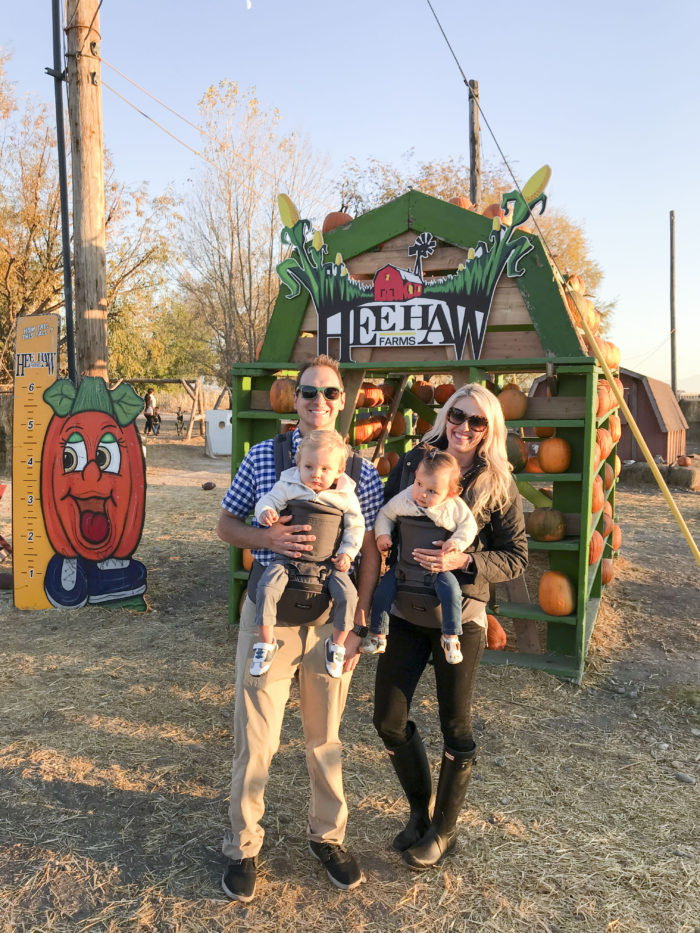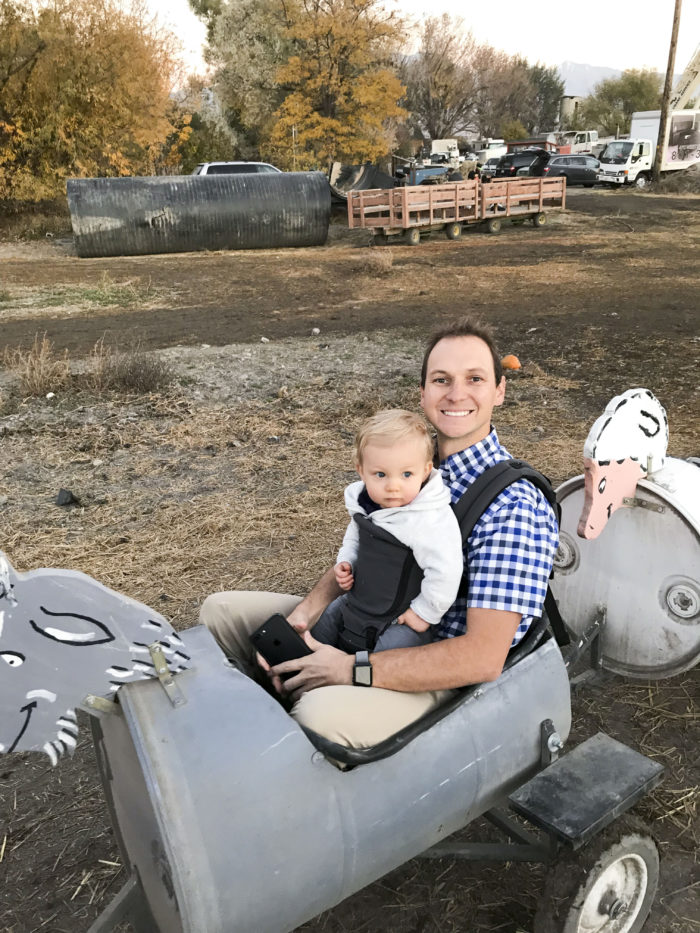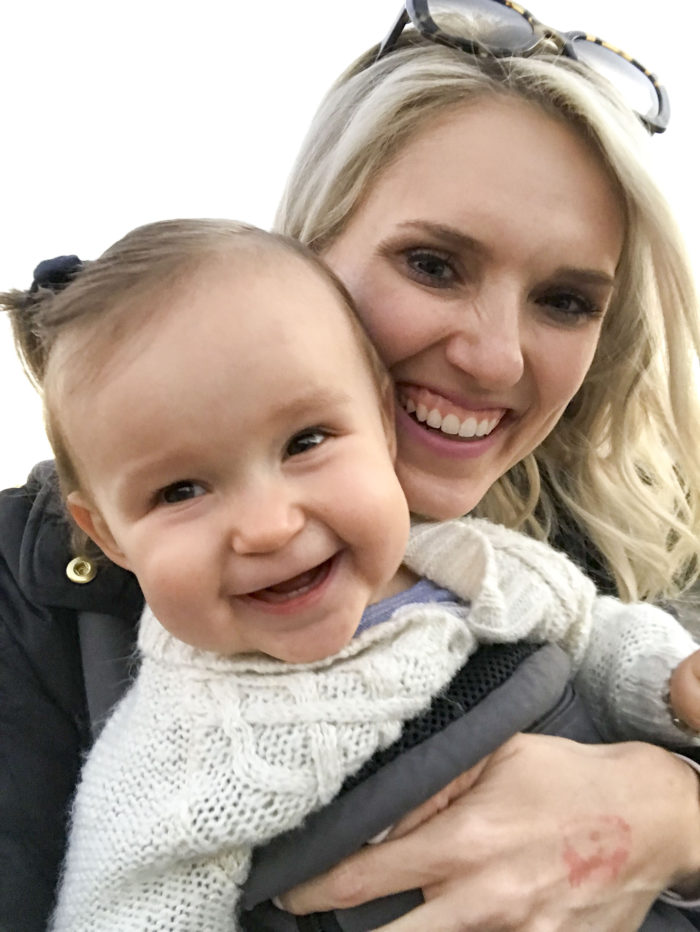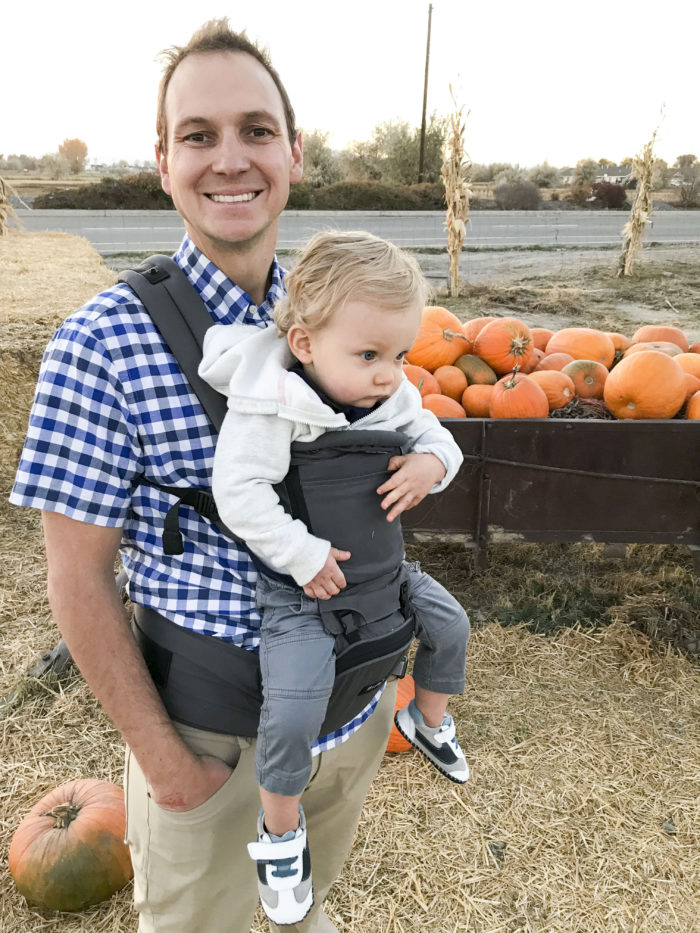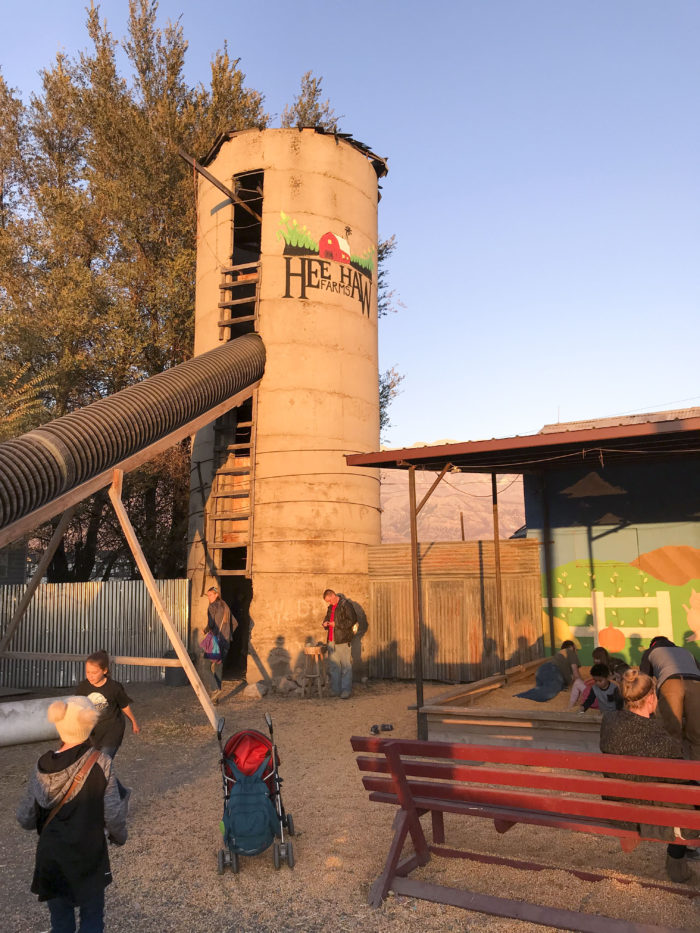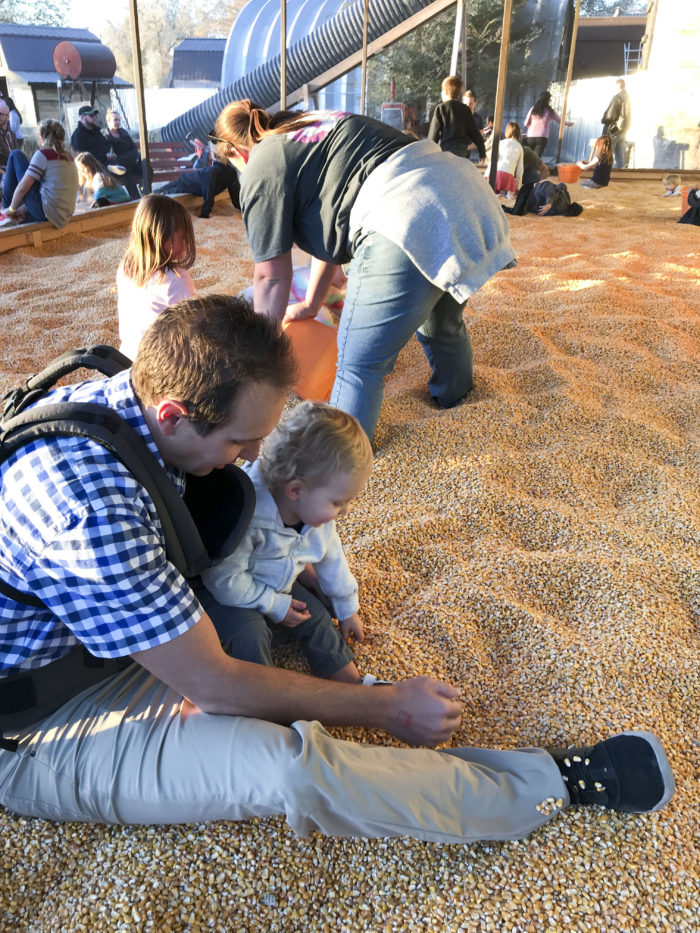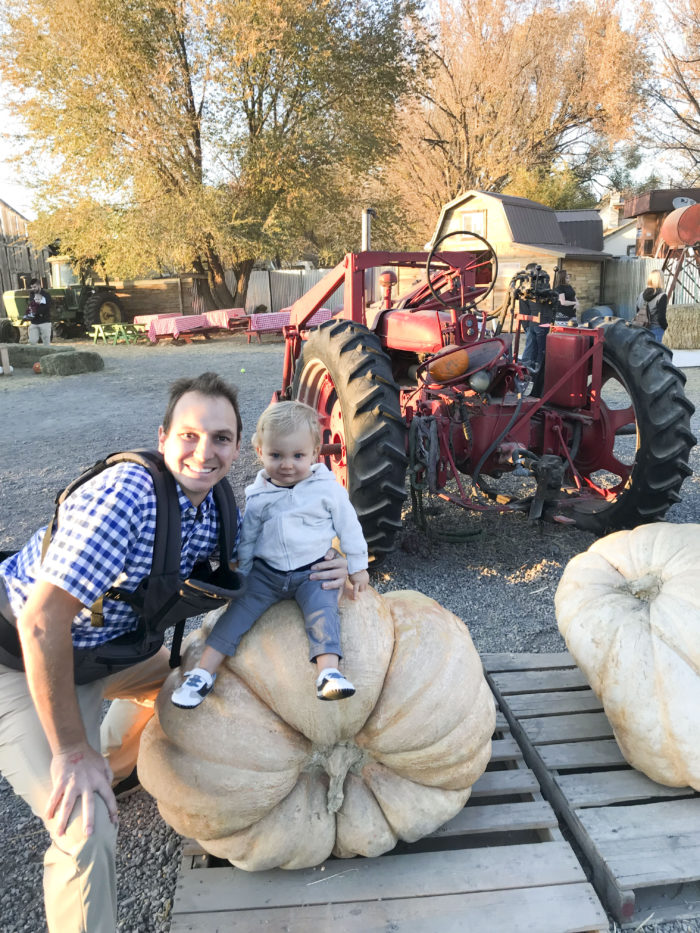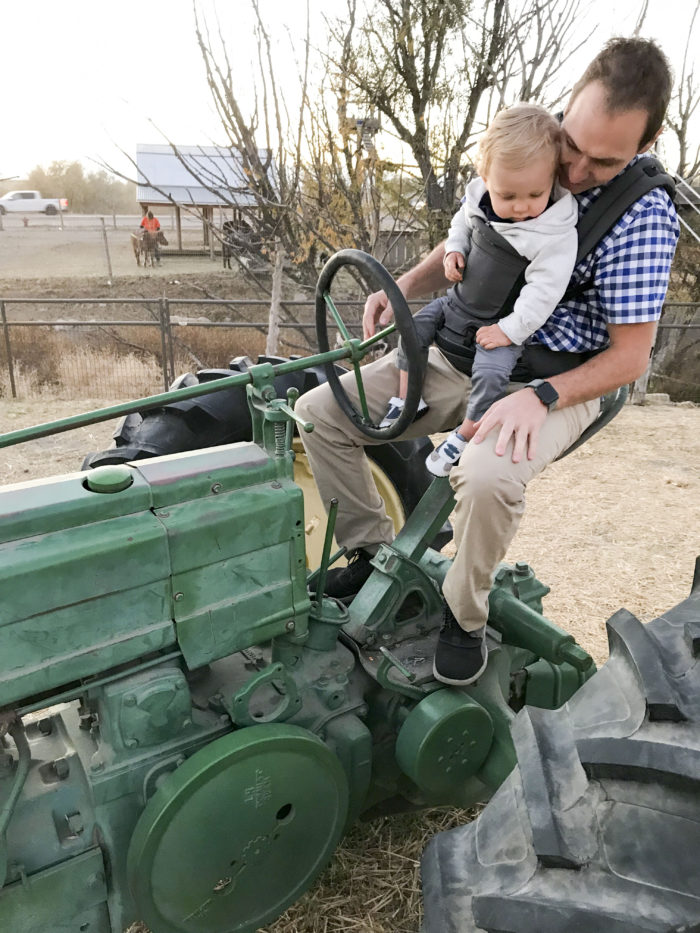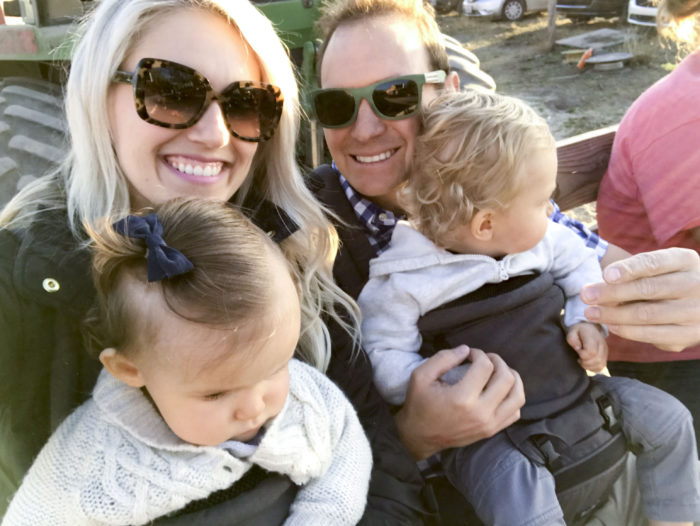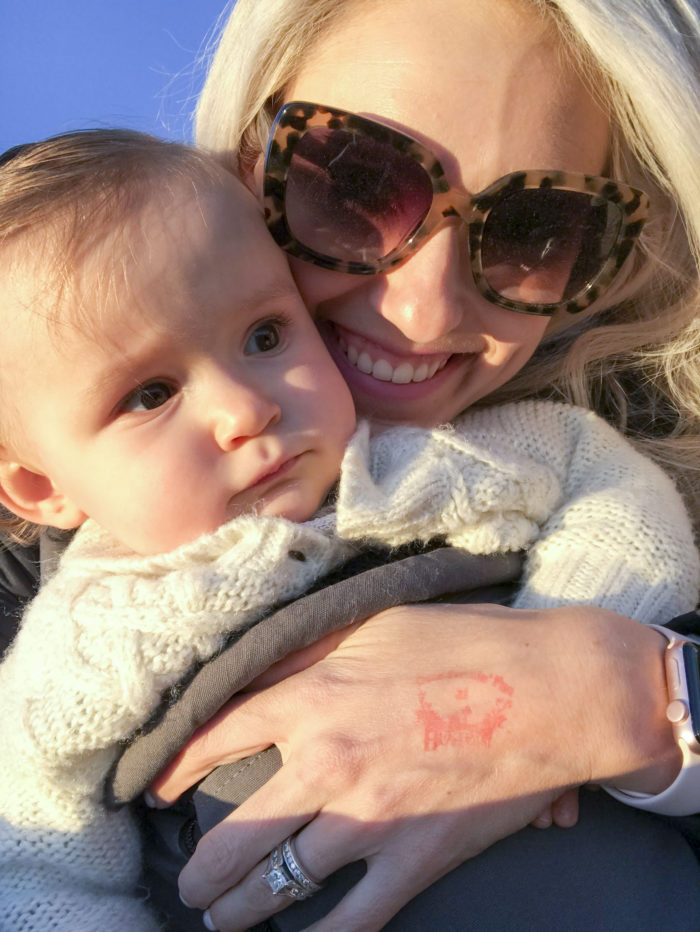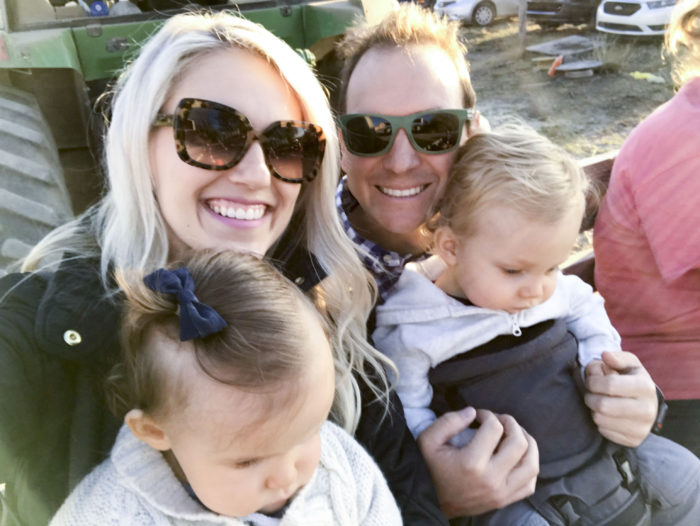 My jeans: Nordstrom (the EXACT same fabric as designer denim and only $45!) | My jacket: J Crew Factory (on sale! Wearing size small) | My sunglasses: kate spade new york | My boots: Hunter (I love these because when they get dirty, I simply rinse them off! It was really dusty there) | Baby carriers: Miamily (they are the ONLY carriers that Harris and Goldie are happy in and can stay in for long periods of time!)
For years and years, every time October came around, I was drawn to pumpkin patches and I would dream of taking my kids there. While driving by, I would slow down a little and picture what it would it would be like to take me own kids there. I wanted to have little people to help pet the animals in the petting zoo, ride the hay ride and slide down the big slides. Tyler and I went last year when the babies were TINY!! You can see that blog post here. I knew they didn't know what was going on, and we had to stop in a parking lot to feed them on the way there, but we made it happen it was an exciting day for our little family!
This year was even better because Harris and Goldie were SO excited about everything! Goldie is very, very expressive and points and says, "oooh!!" when she sees something that catches her eye. I think her favorite things were those wooden boards that have cutouts that you put your face through to take a picture and a painting of a cow on the side of one of the structures. Ha! I told her to say cow and she did it! We went on a hay ride, pet the little bunnies, saw the chickens and goats, watched the pumpkin drop, and Harris and Tyler played in the corn kernel pit (like a sand box but with corn) until Harris started eating the corn. Then it took about 5 minutes to get it out of their shoes ha ha. I absolutely love spending time with my little family.
The weather has been in the 60's and dropping fast so I have been shopping for some cute and comfy layers! This cardigan is unbelievably cozy and comfy. These long sleeve tees are only $19 and are the perfect layering piece! I even slept in one last night. My favorite pieces right now are below!