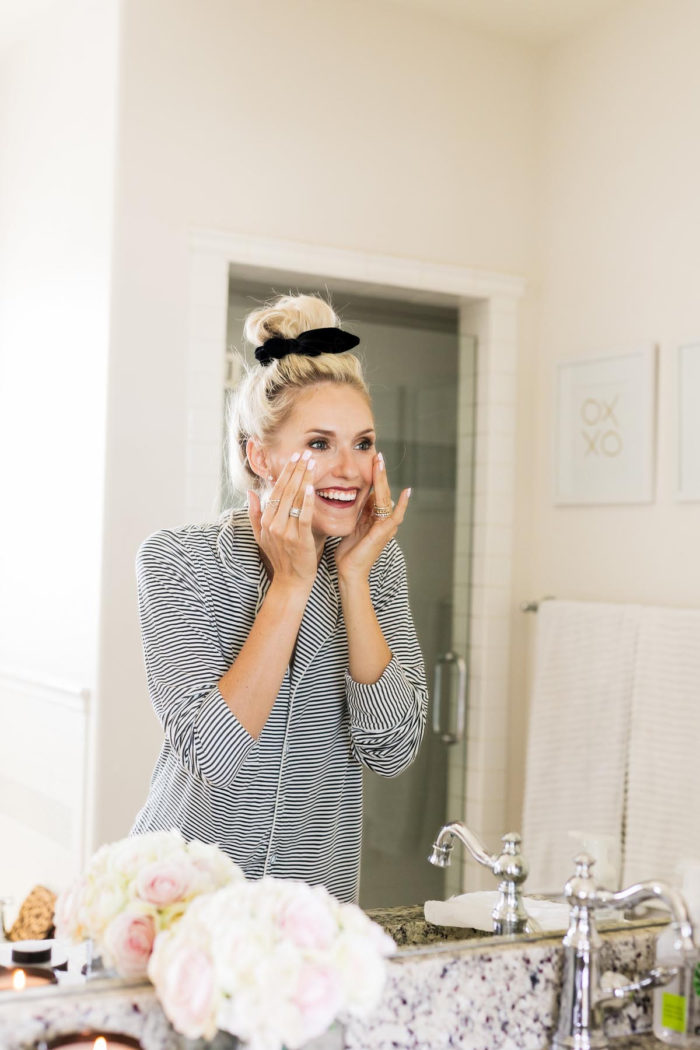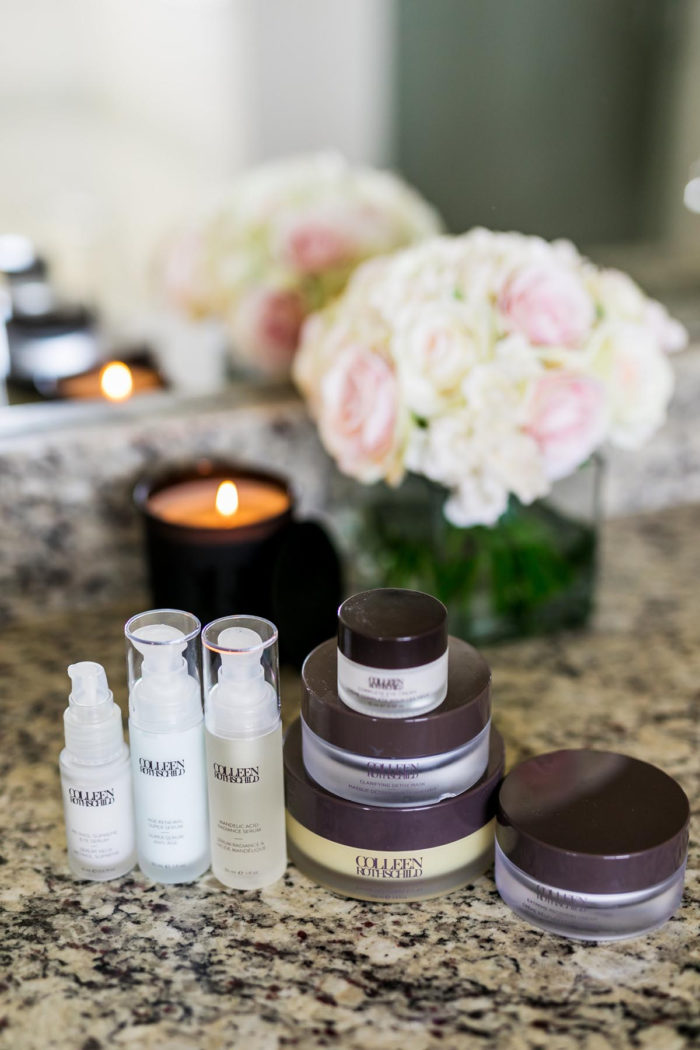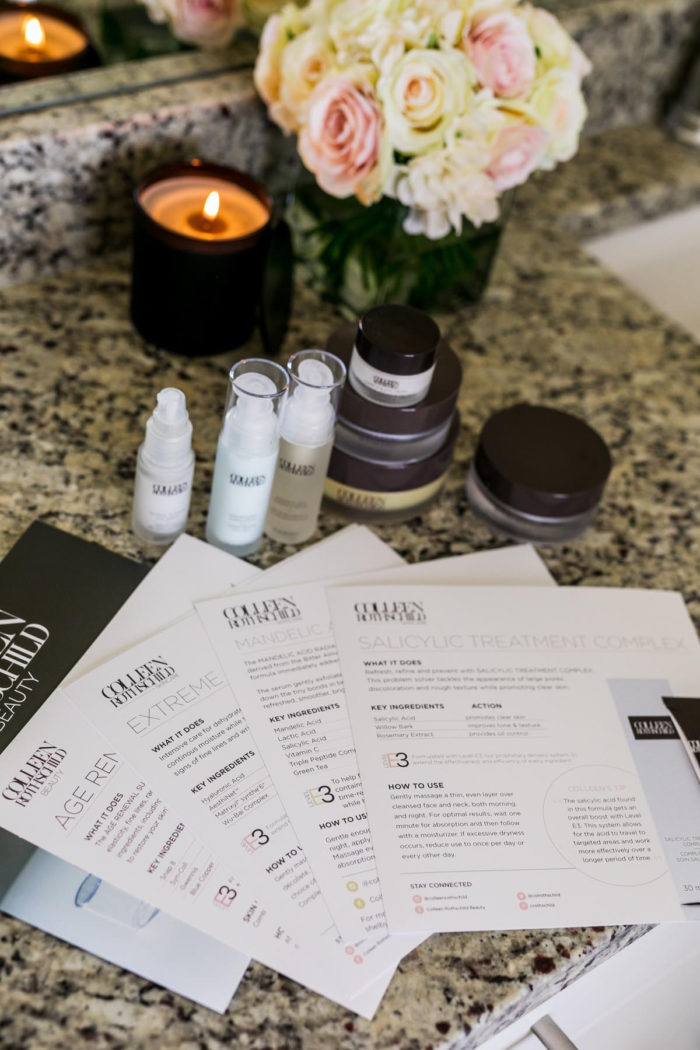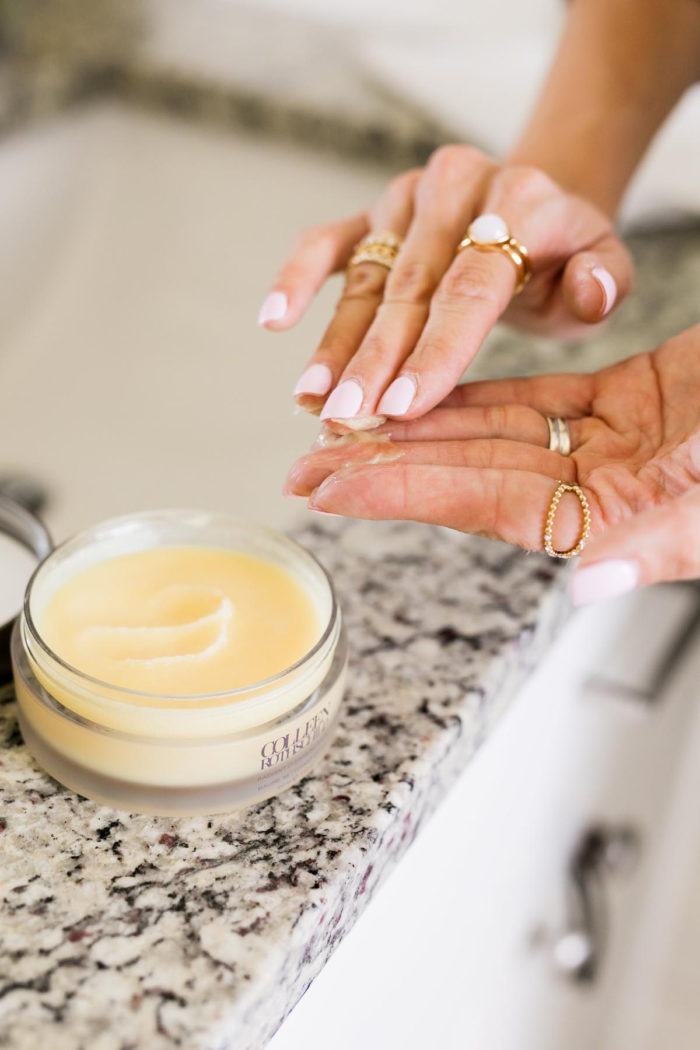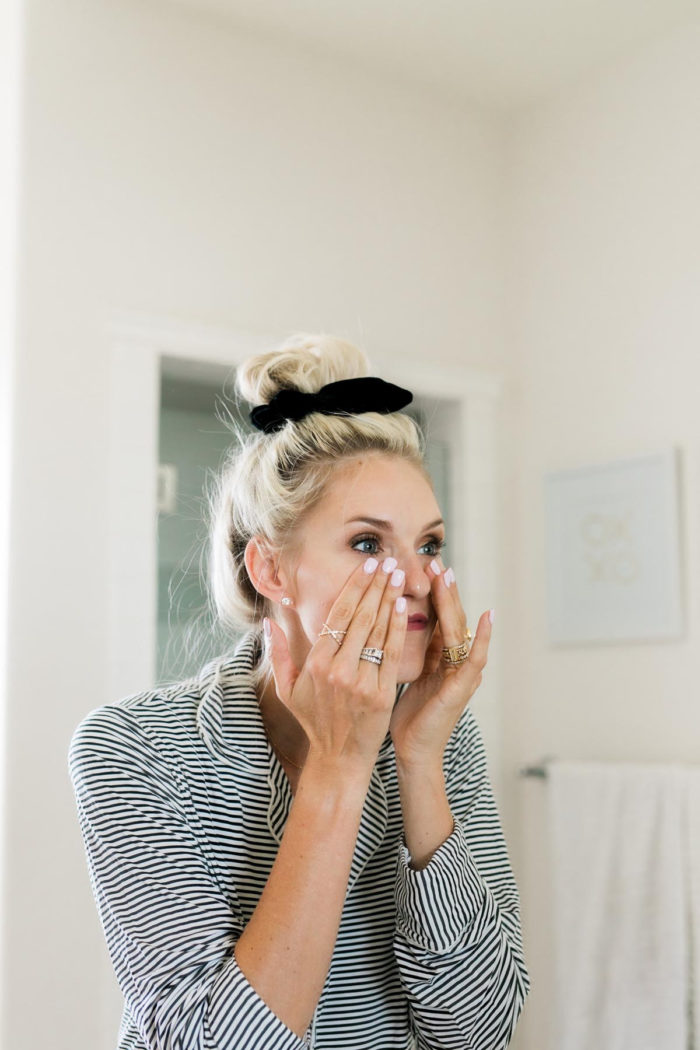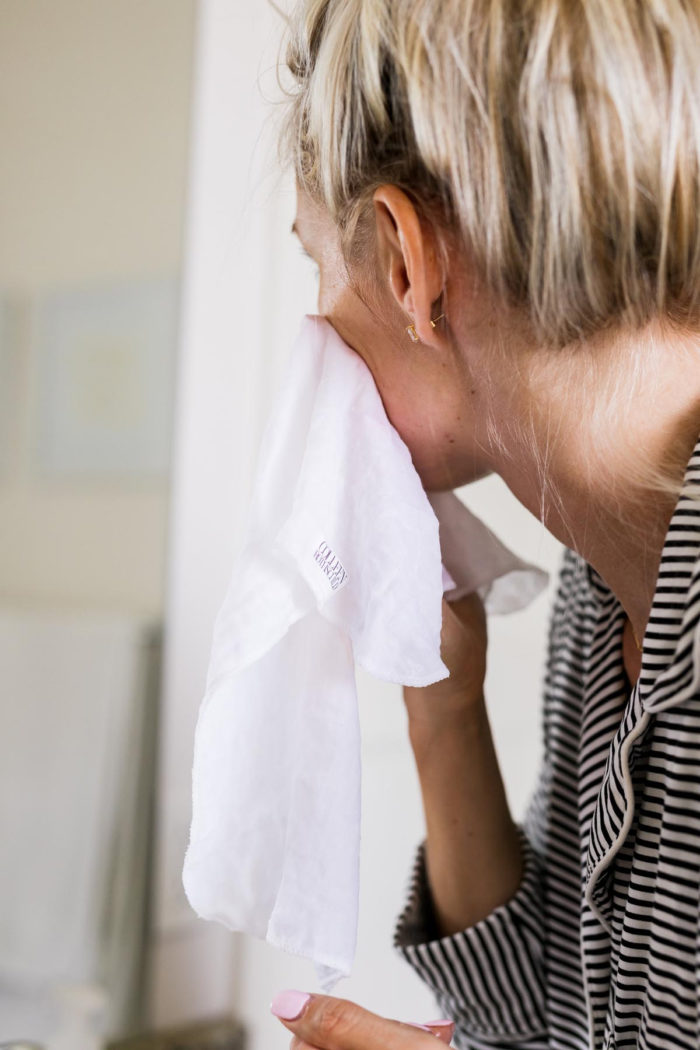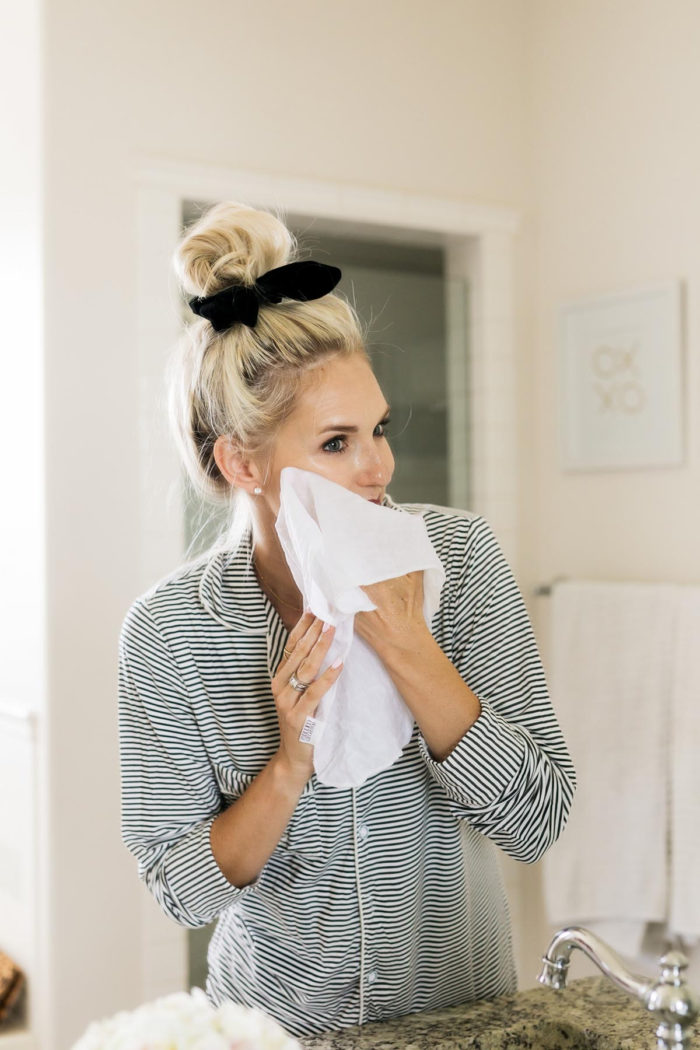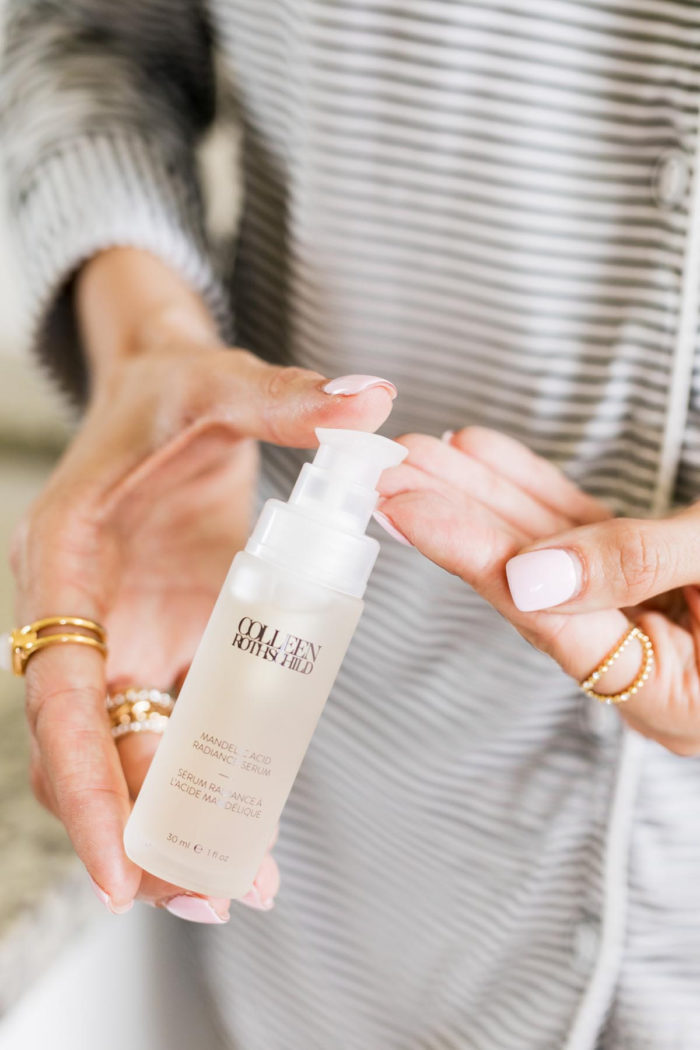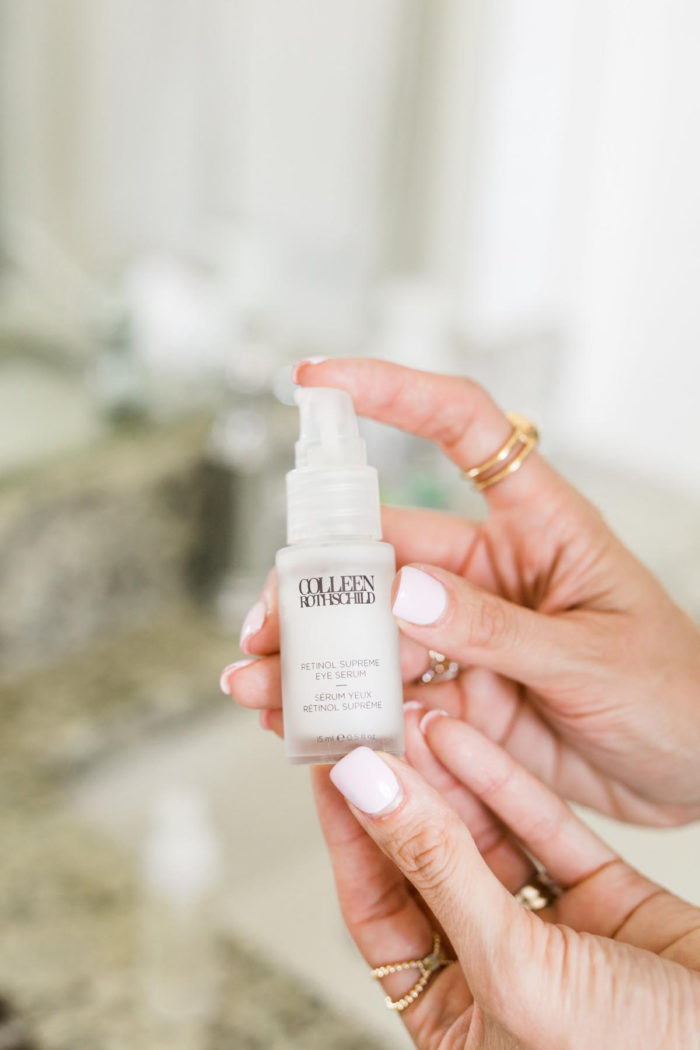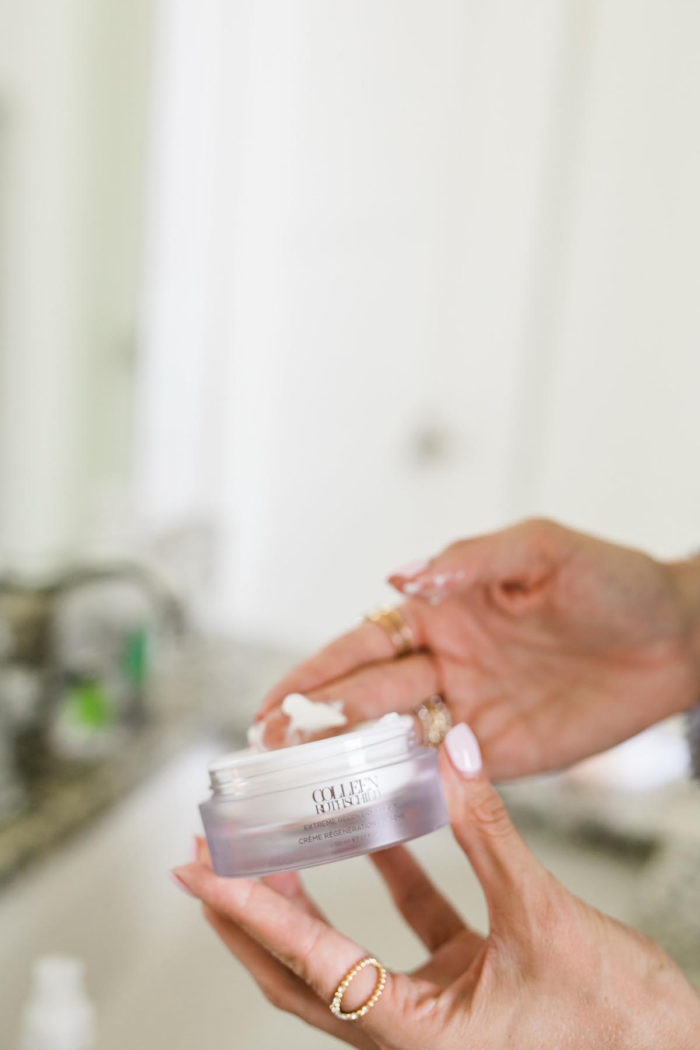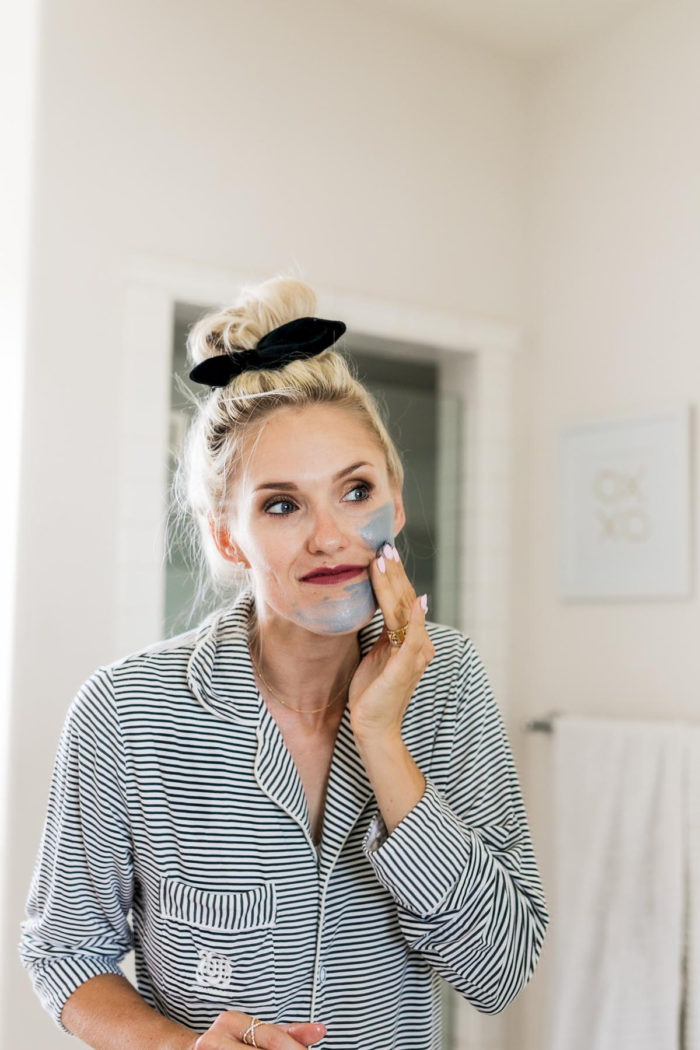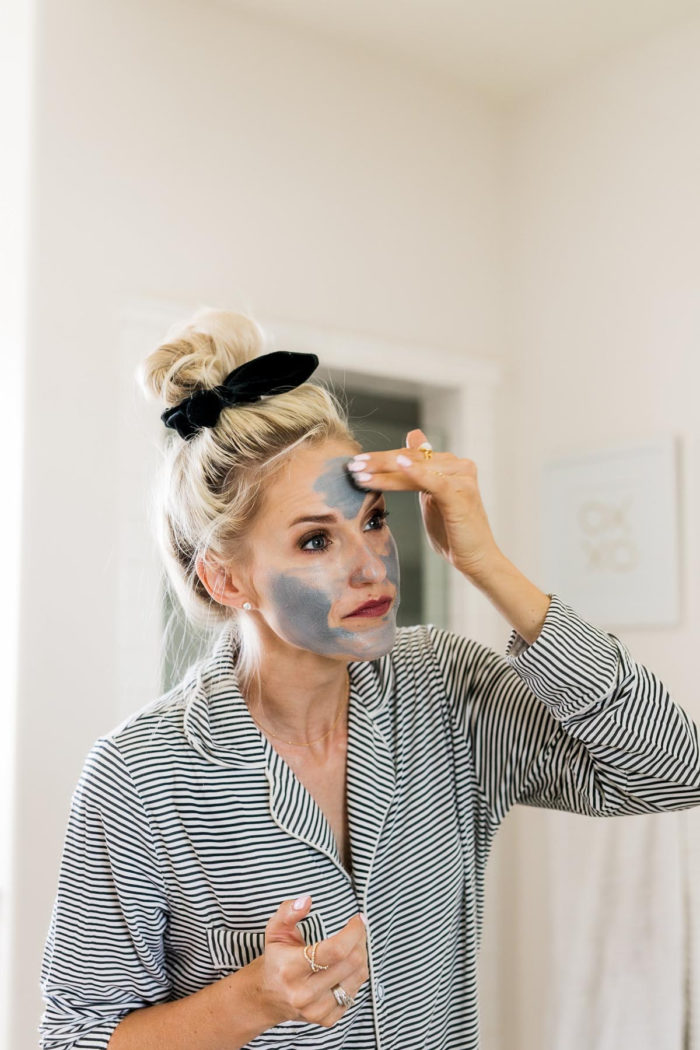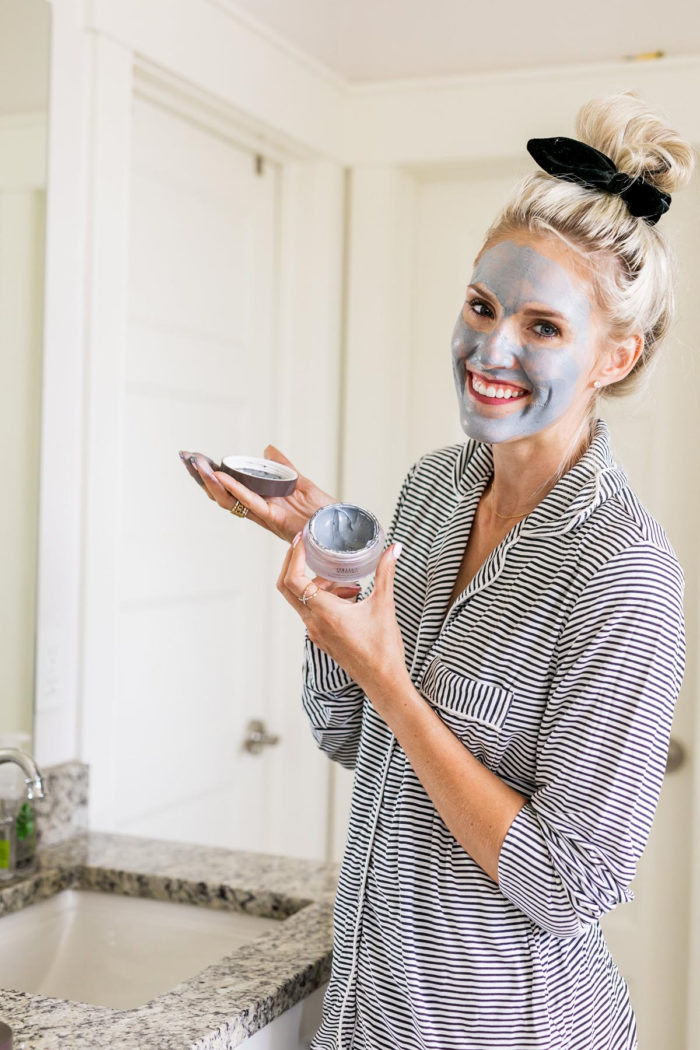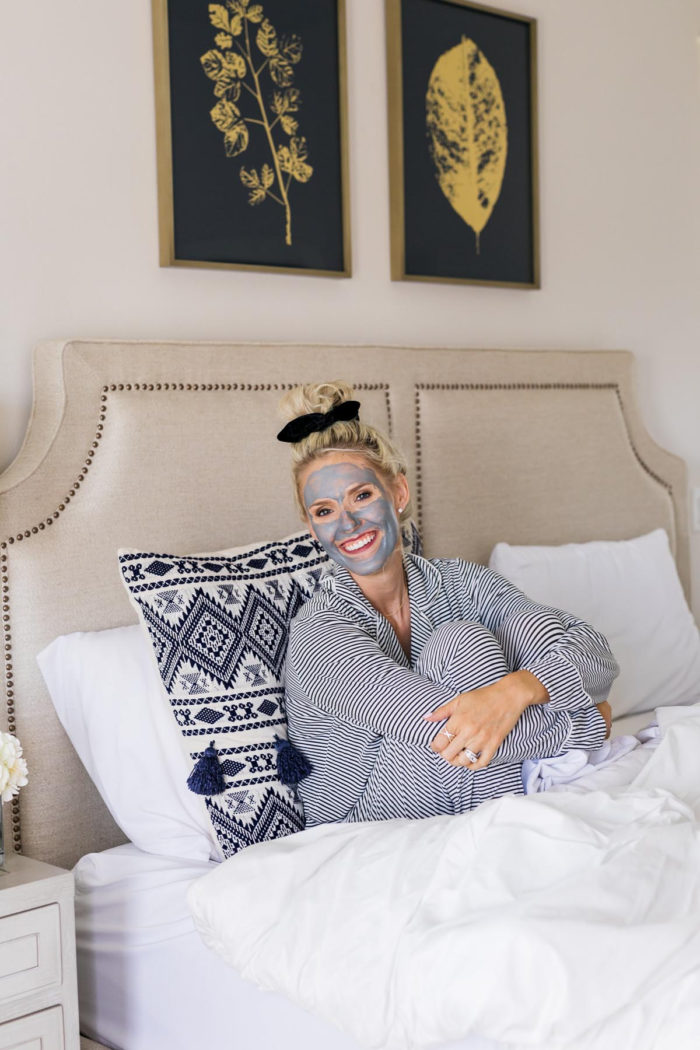 I consistently get asked about my skincare routine, and up until April of this year, I just haven't felt confident in recommending anything to you until NOW. I hadn't been consistent with a specific brand, and I hadn't noticed any big changes in my skin from any of the products I was using up until then. I met Colleen Rothschild at the RewardStyle conference in Dallas in April and I was immediately drawn to her sassy and short blonde haircut. She just seemed like FUN. She has had a long career in developing skincare for other big brands with incredible results, so she decided to start her own skincare line with all of the experience and knowledge that she had about the very best products. Why develop the best of the best for another company when you can develop the best of the best for your own company? Okayyyy, girl. I was all ears. She gave me some products to test. Her team was so confident that I would see results in just two weeks that I believed them, and I wanted to commit to consistently used the products they gave me (I'll walk you through them below). I did it…and I saw results!! AMAZING results. Such great results that I literally got rid of all other skincare (and that I had spent a pretty penny on) because I had never seen such great results in anything else before. Let's talk about it, sis!
---
WHY I LOVE COLLEEN ROTHSCHILD SKINCARE
---
First and foremost, using her skincare feels like my nightly luxurious little spa experience. I had never tried anything like her cleansing balm before, and the experience of smoothing it onto my face with it's spa-like scent just feels so good. This tired mama deserves a few moments of serenity at the end of a long day. You can ask Tyler if you want proof, but I haven't complained about washing my face or getting ready for bed since I started using Colleen Rothschild Skincare. I like it! It's like my ritual that takes me into relaxation and sleep-mode. It feels so fresh on my face. I used to complain about getting ready for bed all the time, but it's become something that I like to do at the end of the busy day.
I saw results in just 2 weeks, and with continual use (I haven't missed a single day or night!), I have seen my skin improve more and more. Specifically, my skin is smoother, the fine lines on my forehead have lessened, and my complexion is more even and glowy. To be honest, I didn't expect my skin to look so good!
It lasts a long time. Girl, you've got ONE face, and investing in great skincare is so important. It's one place that I won't skimp out on. It's not the least expensive skincare by any means, but the VALUE is beyond what I can say. To be honest, I think she could charge more for it. I used my extreme recovery cream moisturizer every day AND night and it lasted me 3 whole months!!

 
---
THE SKINCARE PRODUCTS I USE
---
I'm going to break this down by what I use in the morning, what I use at night, and what I use both morning and night. Again, these products last a long time, so the value is really incredible. My main goal when I spoke with Colleen was something to help slow down my lovely fine lines that are creeping up on me on at age 31 (okay, I've noticed them since 27) and these products have been incredible for that.
The products –
This radiant cleansing balm is a game changer! I'll never use another cleanser as long as Mrs. Rothschild keeps making this. With clean, dry hands, you take the cleanser and rub it between your fingers then smooth it onto your face and rub it in. It melts off makeup and dirt. Use the cleansing towel or washcloth with warm water to wipe your face clean.

 

This gel cleanser is fast and easy to use in the shower or when you're in a hurry.
This mandelic acid radiance serum is meant for tackling fine lines and aging, so I use it every night!
This age renewal super serum targets aging and was a Beauty Shortlist Award last year so I use it every morning!
This eye cream is perfect for the morning.
This extreme recovery cream moisturizer is lightweight and SUPER hydrating. The skin on my face always feels supple which says a lot since I live in Utah and it's drier than dry here.
This clarifying detox mask has helped my skin a lot with reducing blackheads and controlling oil. It pulls out all the crap from skin so that my other products work better. It leaves my skin feeling really, really fresh.

Morning routine – 
Night routine – 
I wash my face with this radiant cleansing balm. I like to slow down and breathe in when I have it on my face. Colleen suggests using it when you're taking a baht and putting a warm washcloth over your face, then breathing in. Hello, spa!! Come to mama.
I pat this this age renewal super serum under my eyes. It soaks into my skin over night and keeps those pesky fine lines around my eyes away!
I smooth this mandelic acid radiance serum over my face.
Morning AND night – 
After the above, I use this extreme recovery cream moisturizer morning and night as the final product before bed or . It lasts me 3 months using it both morning and night! It's really lightweight but leaves my skin feeling SO incredibly moisturized.

 
---
I HAVE A DISCOUNT CODE FOR MY PEOPLE!!!
---
Get 20% off all Colleen Rothschild skincare using the code JENICA20 ANY TIME. This is SO generous of them and I'm grateful that I get to pass along this great discount code. I can't wait for you to try it! ALL of the bestsellers are on sale RIGHT NOW for 25% off HERE!!