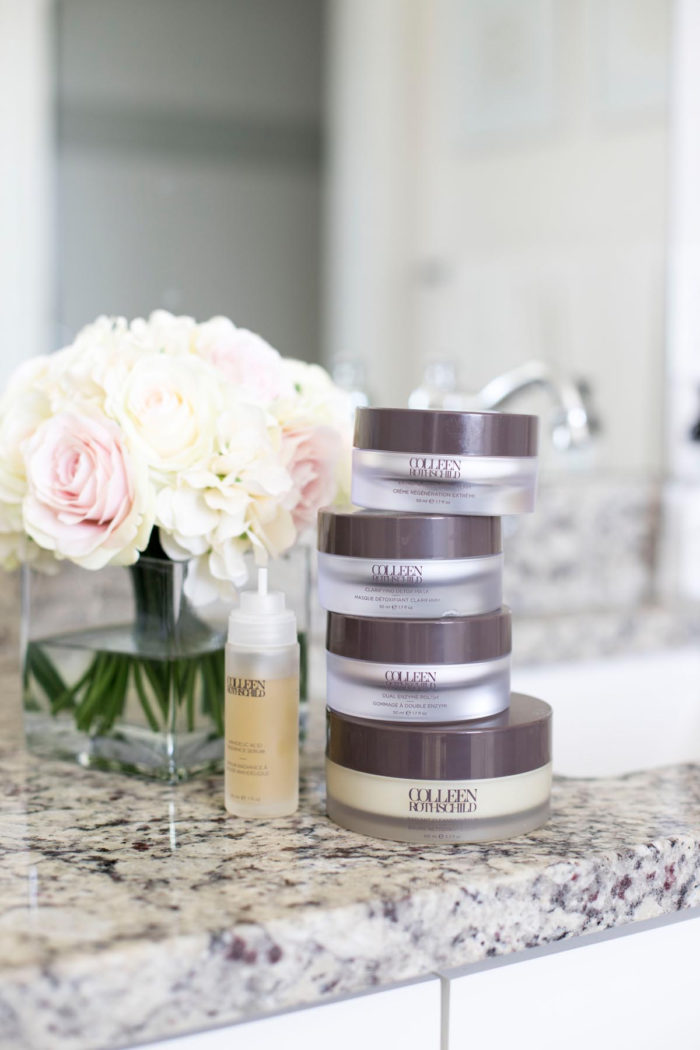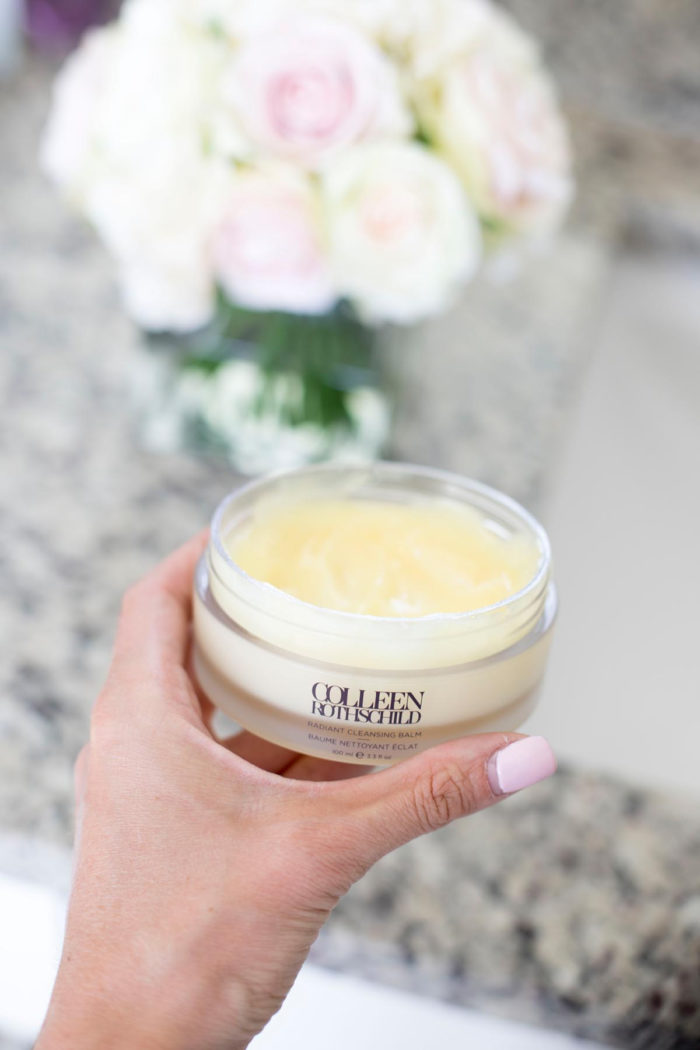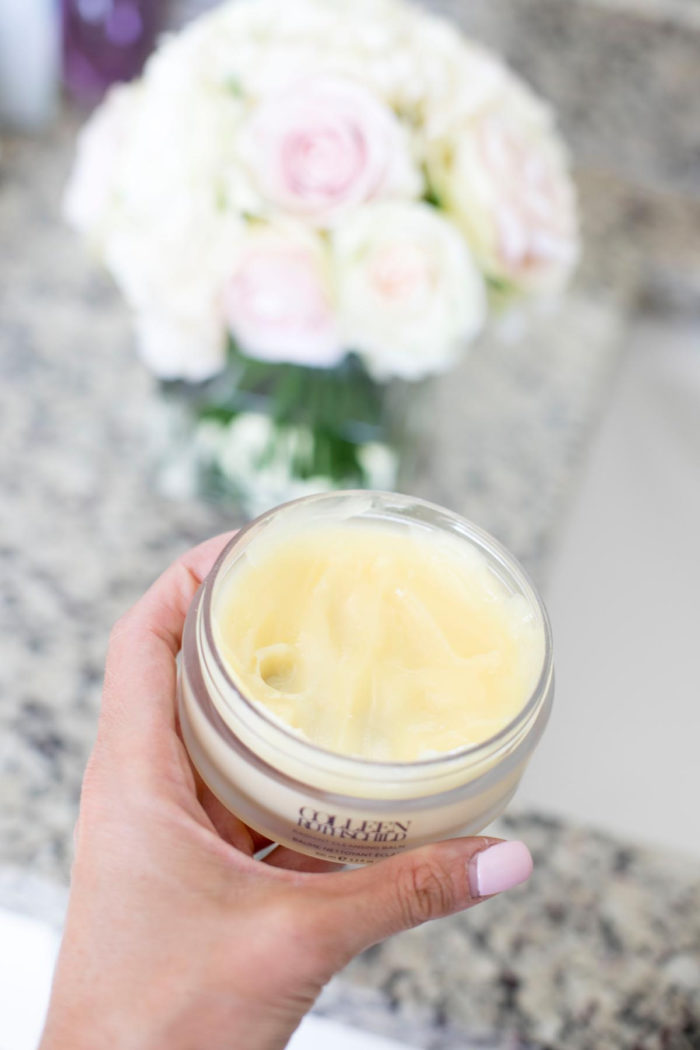 I have been asked many, many times what skincare line is my favorite. I've mixed and matched, bought new moisturizers and cleansers, then moved onto the next one to try as soon as I had used all of them. I haven't been completely loyal to a brand UNTIL NOW. I've been keeping this a little secret, because I don't like to share anything with you until I've really given it some time and seen great results. I would never recommend a brand just based off of what they claim to be…I will only recommend them after I've seen results myself! And boy and have a I seen results.
---
HOW WE MET
---
I had heard of Colleen Rothschild Beauty before, but hadn't had any experience with them at all. I was a little frustrated with how many various skincare brands I was using; my bathroom felt like a mess and a hodgepodge and I didn't even know what half of the products were really supposed to do! I went to the RewardStyle blogger conference exactly one month ago, and we were able to meet with really neat brands. Colleen Rothschild, her husband and her daughter were there!
---
OUR FIRST DATE
---
I sat down with Colleen and her husband and got to know her background in skincare. She had formulated skincare for some of the world's top skincare brands, and based on science and seeing results for what worked and what didn't, she created her own line. She also has some killer dance moves on the dance floor and an amazing short blonde haircut that I loved. She's FUN!
---
THE PROPOSAL
---
They asked me to try their products for two weeks. I said, "yes." It was an easy "yes" because I was really, really excited about it and I was trying to hide my excitement. Play it cool. Okay just kidding. I told them I was excited. They told me use them for two weeks and I would be hooked. They were right.
---
A HAPPY MARRIAGE
---
I am literally going to give away all of my other skincare because I love this stuff SO MUCH!!! I can't even tell you!!! My skin texture has significantly improved over the past month. Here are the products I love and have used so far:
WHAT I JUST ORDERED –
Age renewal super serum – This won the Beauty Shortlist Awards last year and I can't wait to try it!!
Gel cleanser – I'm going to use this in the mornings to quickly clean my face after a workout.
Eye cream – I NEED this. I'm looking forward to seeing how this helps my under-eye circles. I use this religiously (like don't leave the house without it, even to work out), so hopefully I won't have to do that to work out any more!
---
25% OFF!!!!
---
Through Sunday, use code FRIENDS25!!!! THIS IS HUGE!!! Click here to shop!