A refreshing blend of smooth and creamy coconut flavor that will trick you into thinking you are eating dessert – but it's healthy!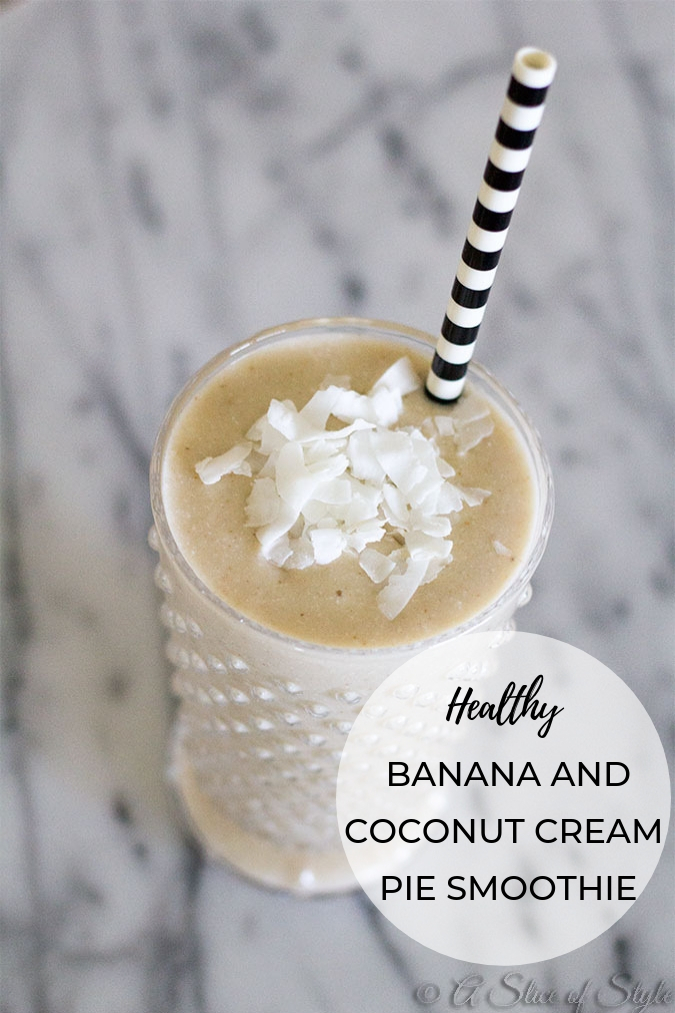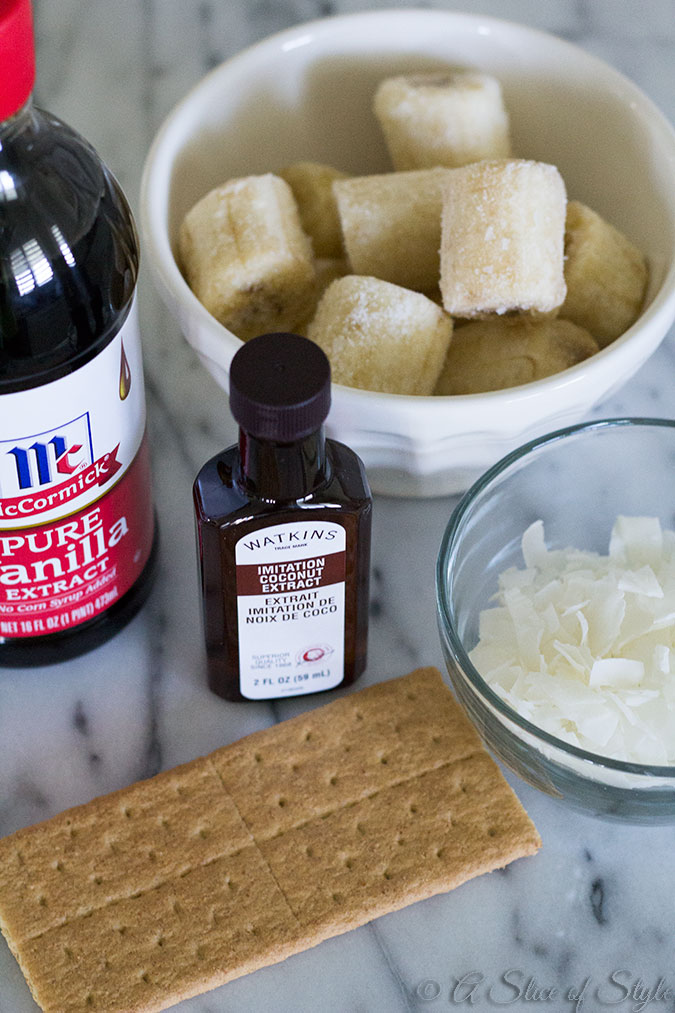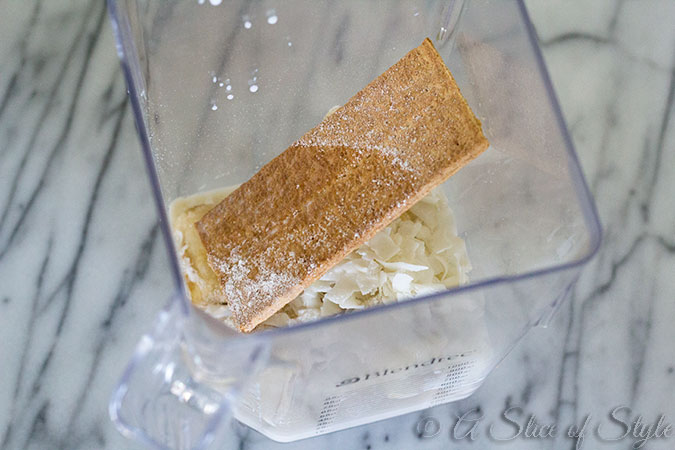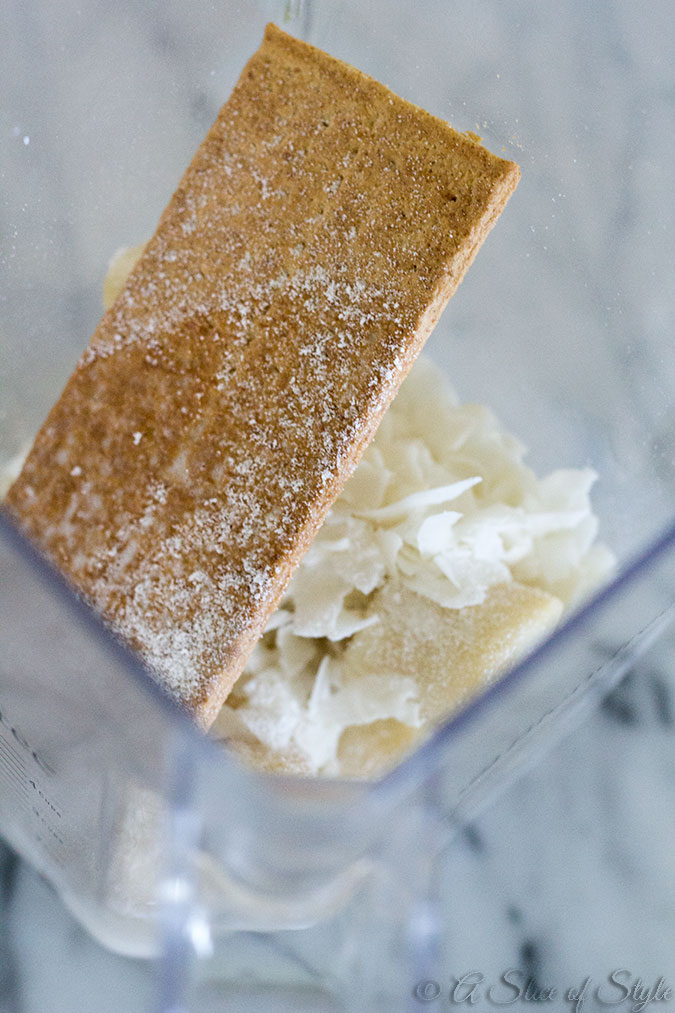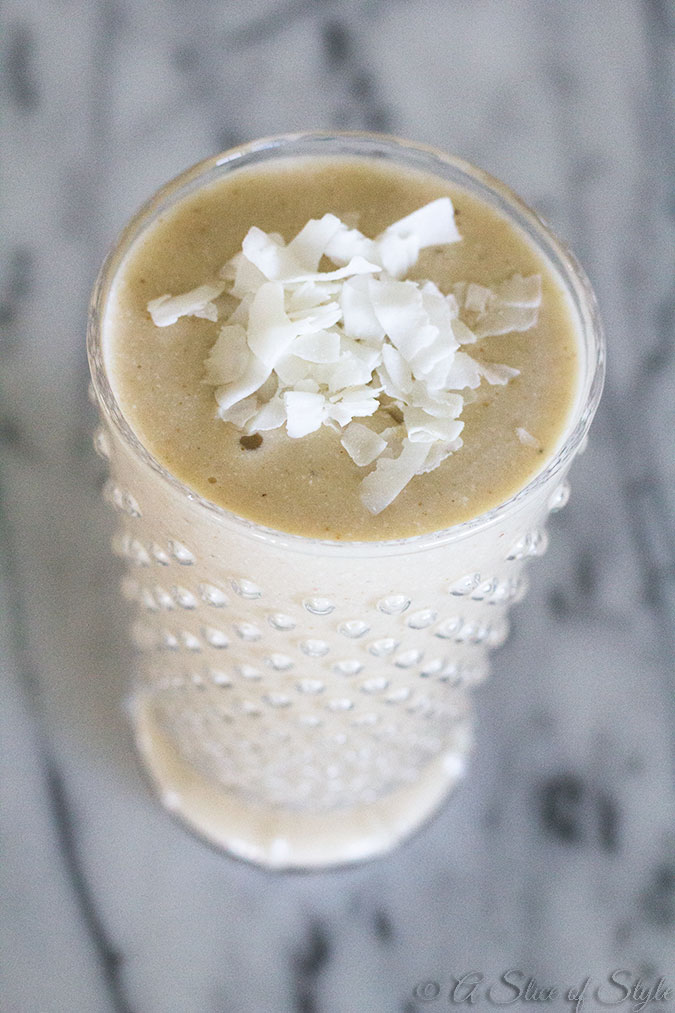 Since we got our Blendtec about 6 months ago, I'm pretty sure I use it at least twice a day. I also love creating new tasty recipes that make me feel like I am enjoying dessert while not gaining 15 pounds. That's always a plus, right? I made this smoothie then sat on the couch and slowly sipped so I could savor the creamy coconut flavor. And how can you resist a delicious drink in a pretty glass cup with a sassy straw? Not this girl!! 
     If you want to buy a Blendtec at the best price (that's partially why you're here, right? To find the best price on EVERYTHING?) you can click here for free shipping on the best deal out there. It's $50 less expensive than Costco! The Blendtec Certified Refurbished Blender has a 7-year warranty so you really can't lose. You can use it for smoothies, making ice cream, blending and creating soup, shredding chicken and literally everything in between. I'm not exaggerating when I say it's my most used and favorite kitchen appliance.
    I also love this beautiful white marble pastry board I just ordered. It's going to be perfect for making pastries and dough without having to use too much flour. Can't wait.
    Anyway, what are you waiting for?! This smoothie is calling your name! 
Healthy Banana & Coconut Cream Pie Smoothie
Ingredients
2 ripe small/medium or 1 1/2 large bananas (previously frozen in chunks so you don't need to add ice)
1 standard, full-size graham cracker
1 cup chilled almond coconut milk
1 tsp stevia or other sweetener (optional)
Directions
1. Place all ingredients in the blender. It's typically best to put the liquids on bottom, followed by the solids, followed by the frozen ingredients.
2. Blend until smooth. If you're using a Blendtec, press "smoothie."
3. Pour into a glass, garnish with additional coconut flakes and sip with a pretty straw!