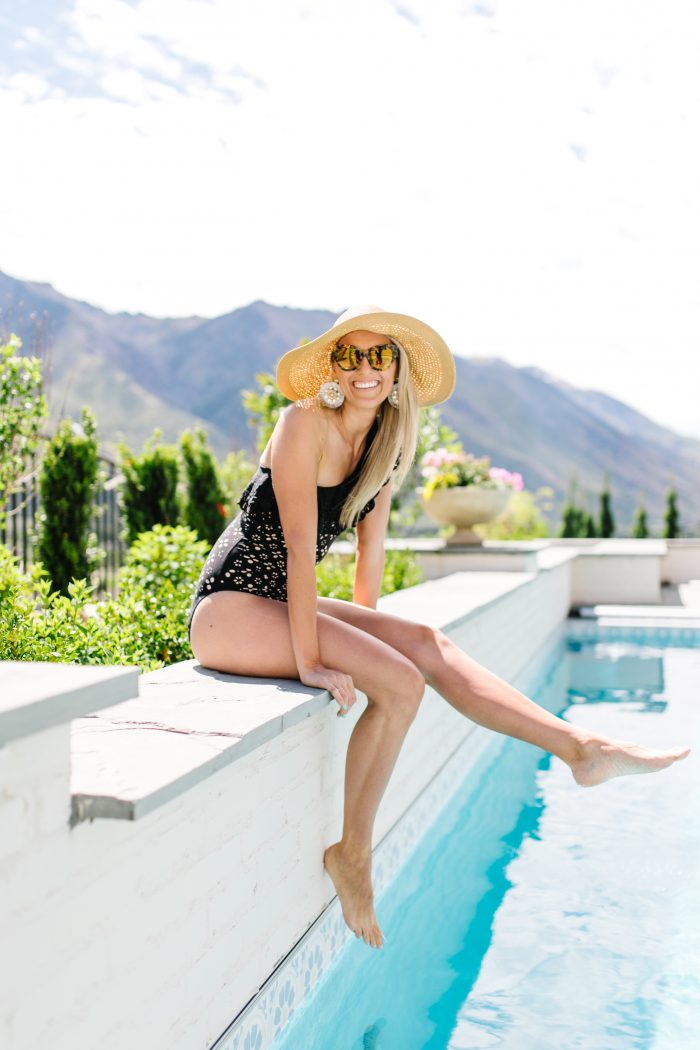 SHOP THIS J CREW SUMMER STYLE:

I don't always post pictures of myself in a fabulous swimsuit from J.Crew, but when I do, I make sure it has the entire Utah Valley mountain range in the background. How gorgeous are these mountains?!!! It makes up for the fact that the winter has been 1 billion years long this year… almost.
I bought a one-shoulder swimsuit from J.Crew last year and LOVED it so much that I bought the same swimsuit in a different color. They have since become my go-to swimwear destination because
1) J.Crew's swimsuits are comfortable,
2) They cover up my body so that I feel modest and classy, and
3) They are REALLY high quality.
This gorgeous one-shoulder swimsuit meets all of the above standards and I'm so happy with it!! I'm wearing a size 4 which is my normal pants size, I NEVER wear a size 4 in swimsuits. I normally have to size up, but this one fits completely true to size.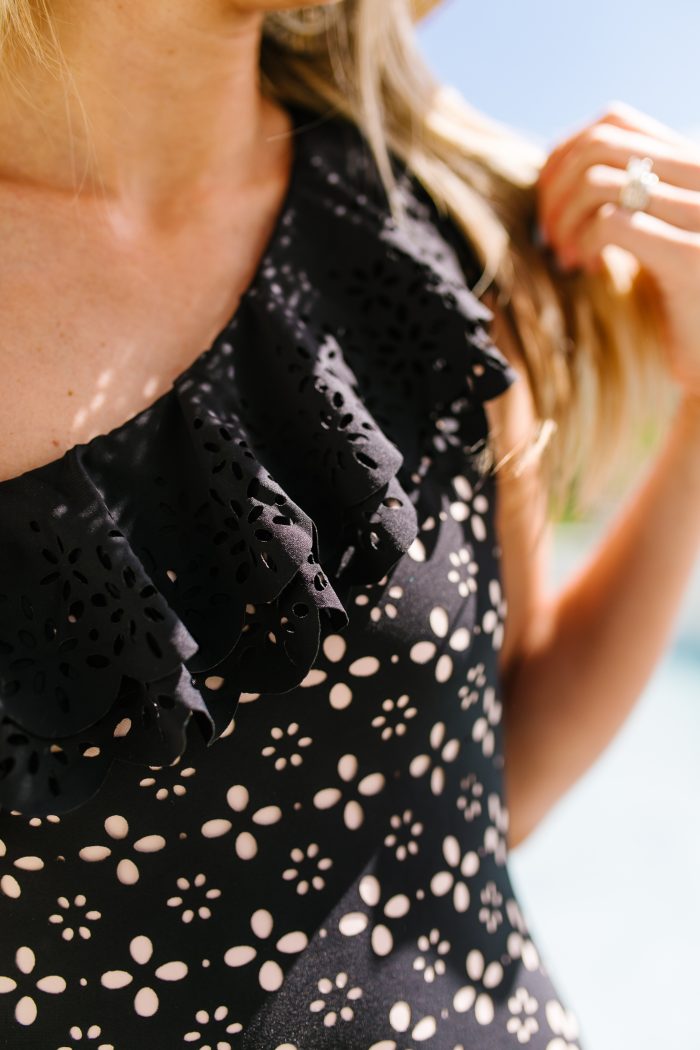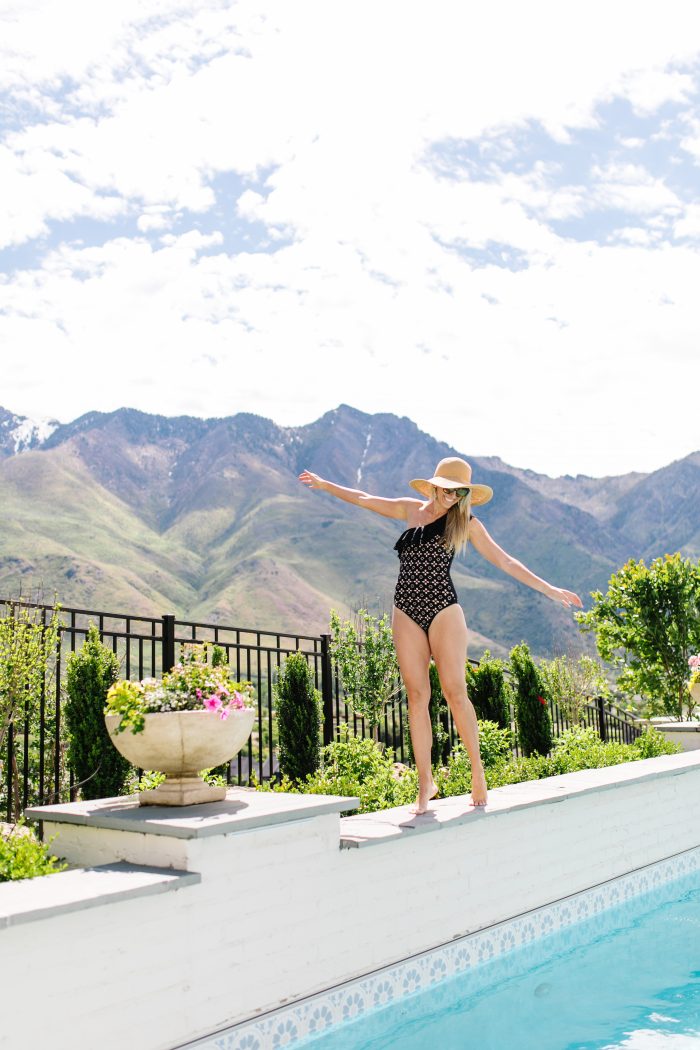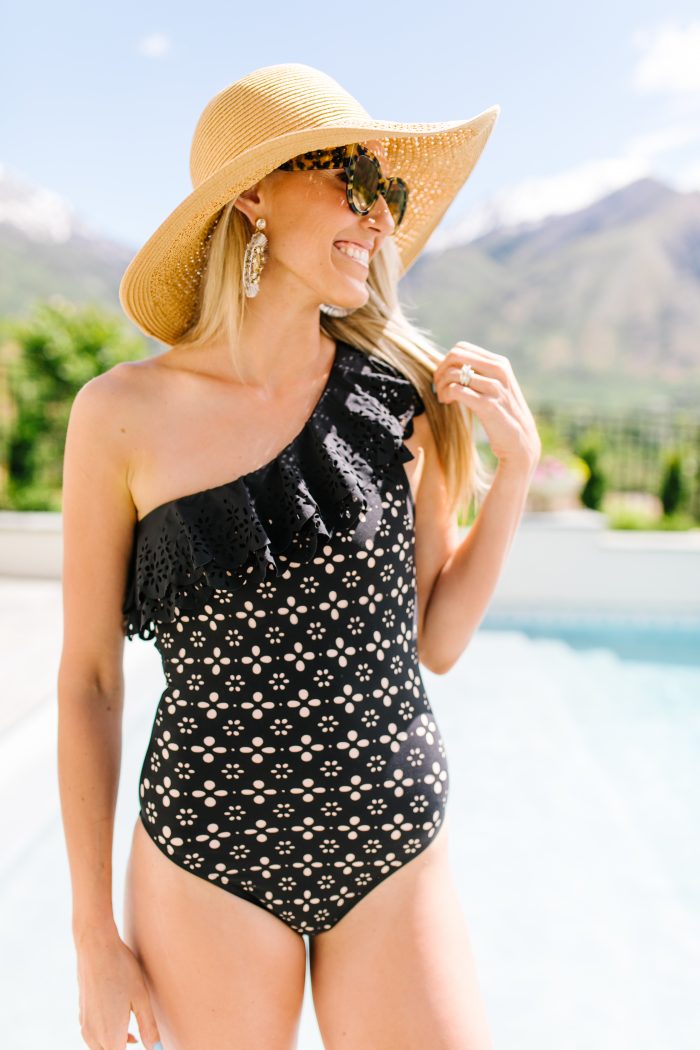 SHOP THIS J CREW SUMMER STYLE:

These J.Crew statement earrings are GORGEOUS, and most importantly, lightweight enough for me to wear all day. I absolutely refuse to wear earrings that are heavy and uncomfortable, and I love these. They have the "Jenica approval for being not too heavy" stamp of approval. It's official.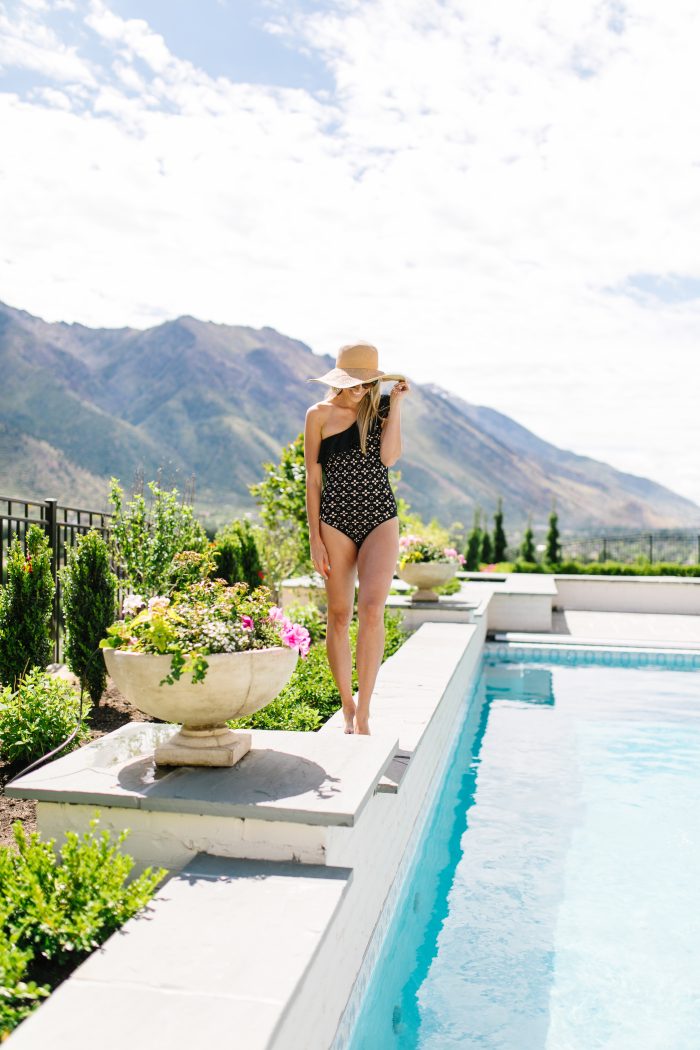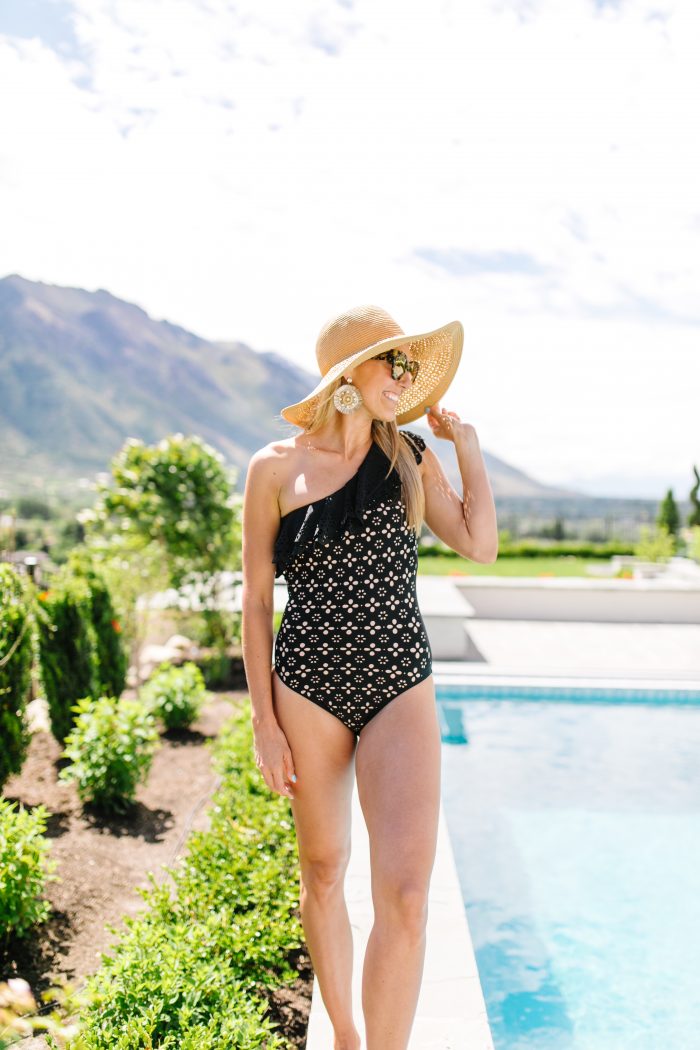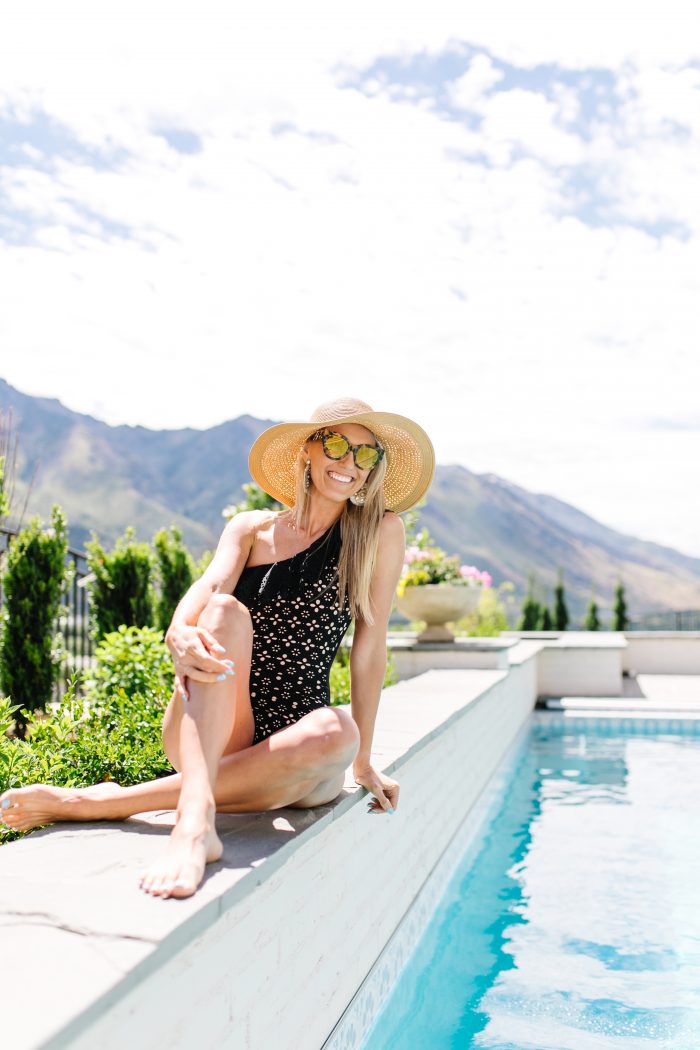 SHOP THIS J CREW SUMMER STYLE:

I really appreciate keeping the sun off of my face for a couple of reasons.
1) I don't want to give my skin sun damage and
2) I don't like to be constantly squinting.
This hat is comfortable and cute without being too floppy. You know that hats that get in the way? This J.Crew floppy hat is just the right amount of floppy. This hat is also really, really cute and another great option.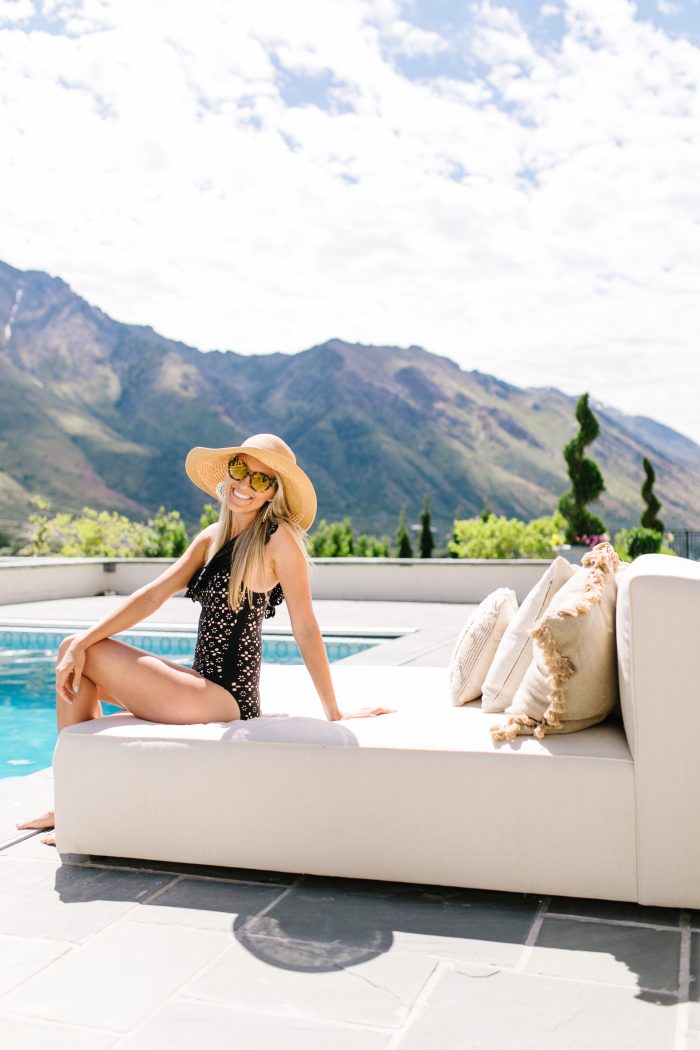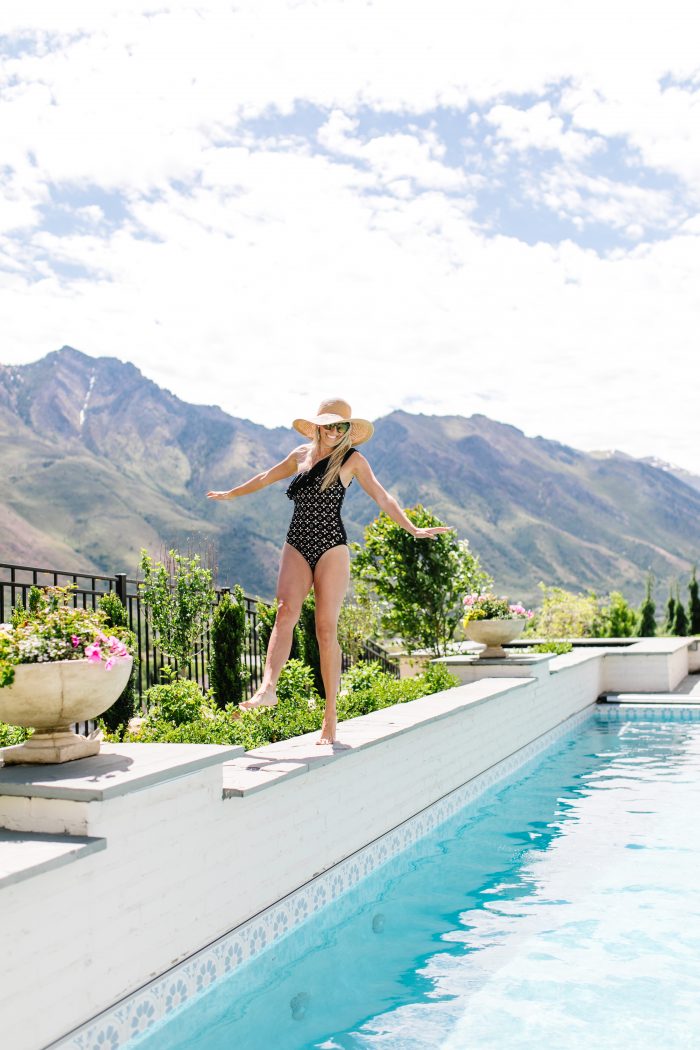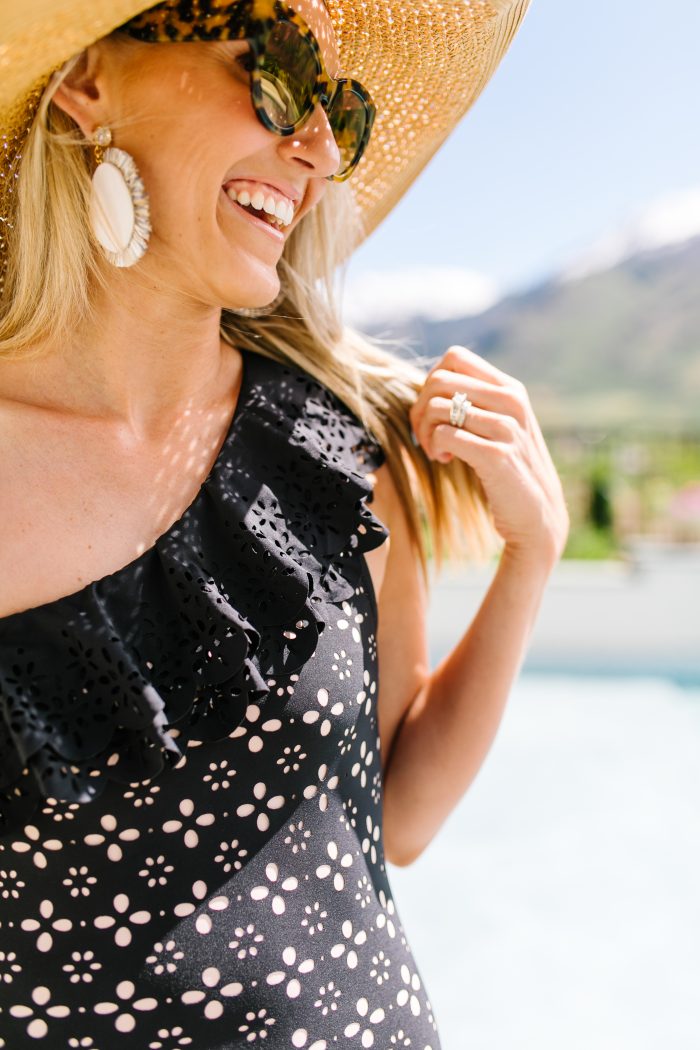 SHOP THIS J CREW SUMMER STYLE:

I love a pair of comfortable sunglasses that aren't too heavy, and these J.Crew tortoise sunglasses are perfect! I think we are noticing a trend here with me highly emphasizing the need to be comfortable. I have had so many people ask me about them when I'm wearing them. They come in other colors, too!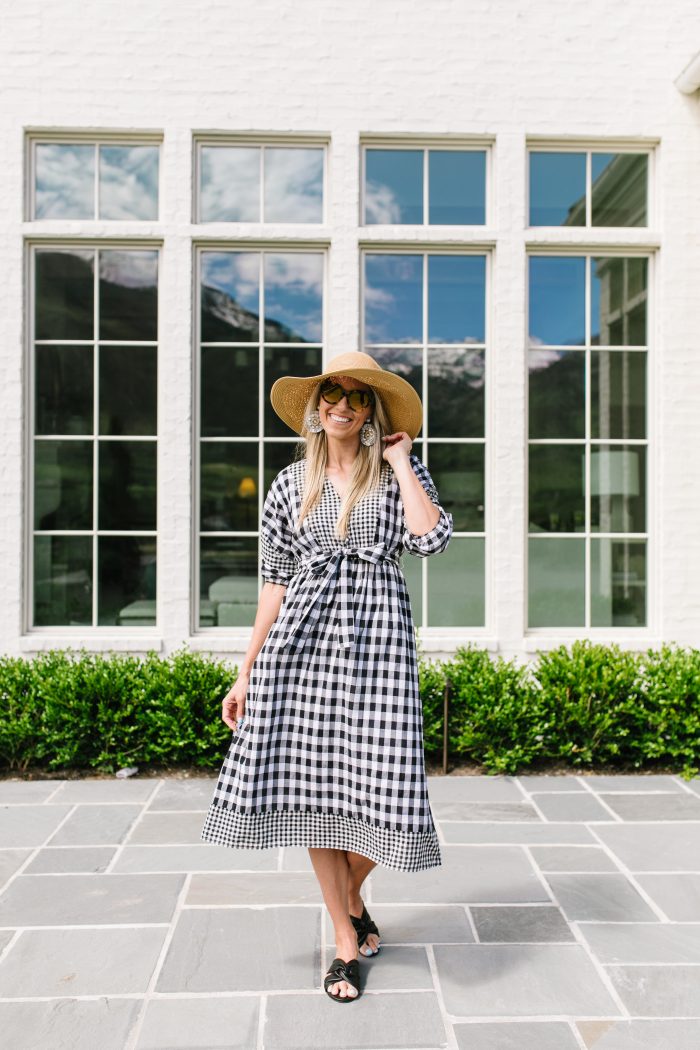 SHOP THIS J CREW SUMMER STYLE:

You KNOW at this point that I LOVE an outfit that I don't have to layer in the summer. I don't love being too hot (I mean who does?), so this dress is perfect because it's light and airy, and I don't have to layer it. For reference, it runs REALLY big. I'm wearing size XXS and I normally wear a small so I would recommend sizing down one or two sizes.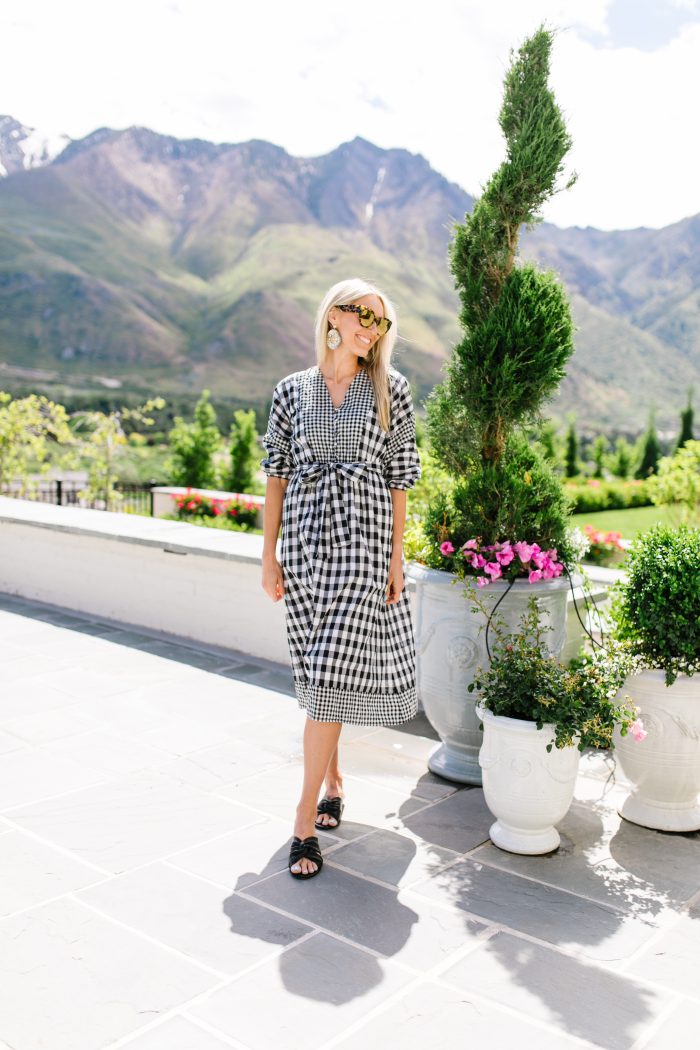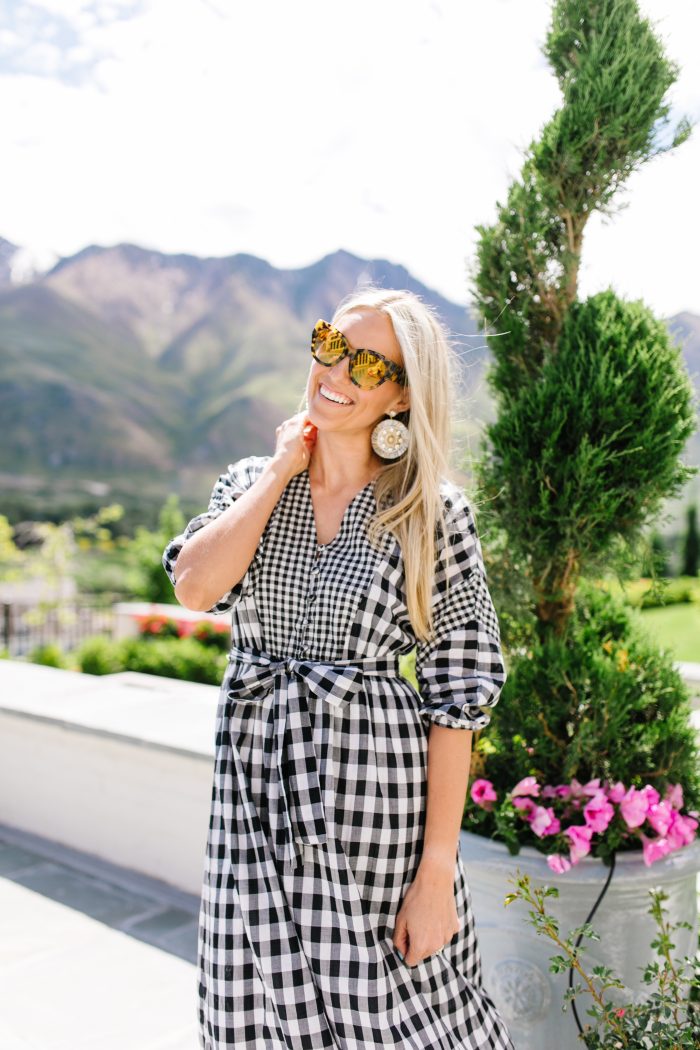 SHOP THIS J CREW SUMMER LOOK:

I'm also a big fan wearing slides in the summer because as a busy mom heading out the door (sweating most of the time because of the effort it takes to get my children and I out the door), I like to easily slip my shoes on. These J.Crew slides are super comfortable, STAY ON so I can walk easily, and they're cute with a dress, skirt, jeans…or literally any outfit!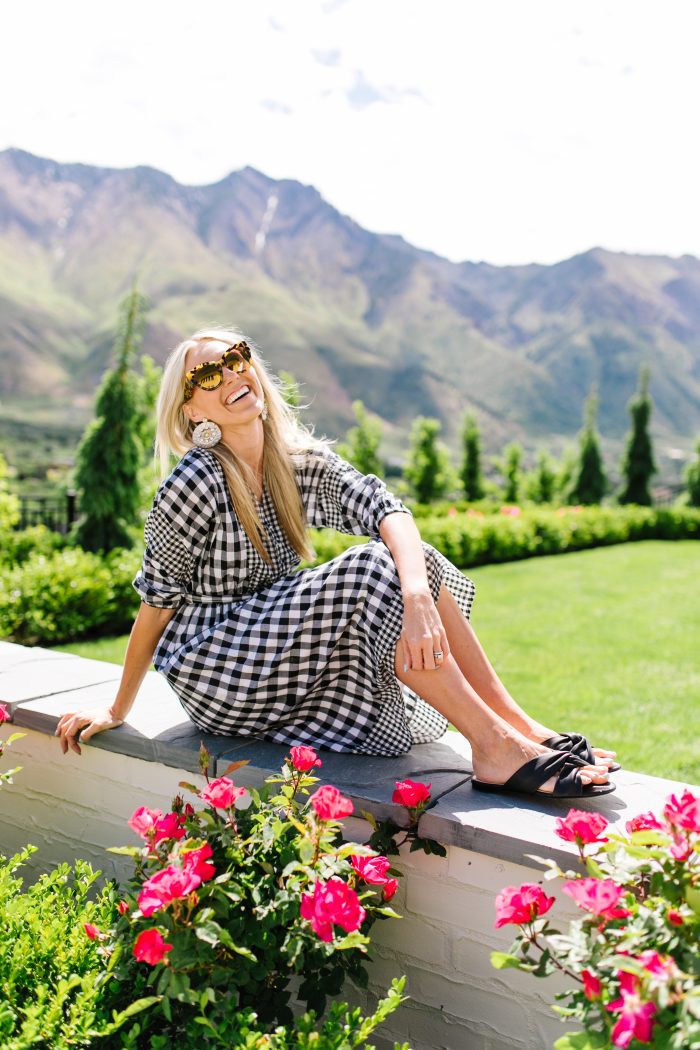 Goldie saw these pictures of me sitting on this short wall and said, "Mom! Get off there! That's dangerous!" HA!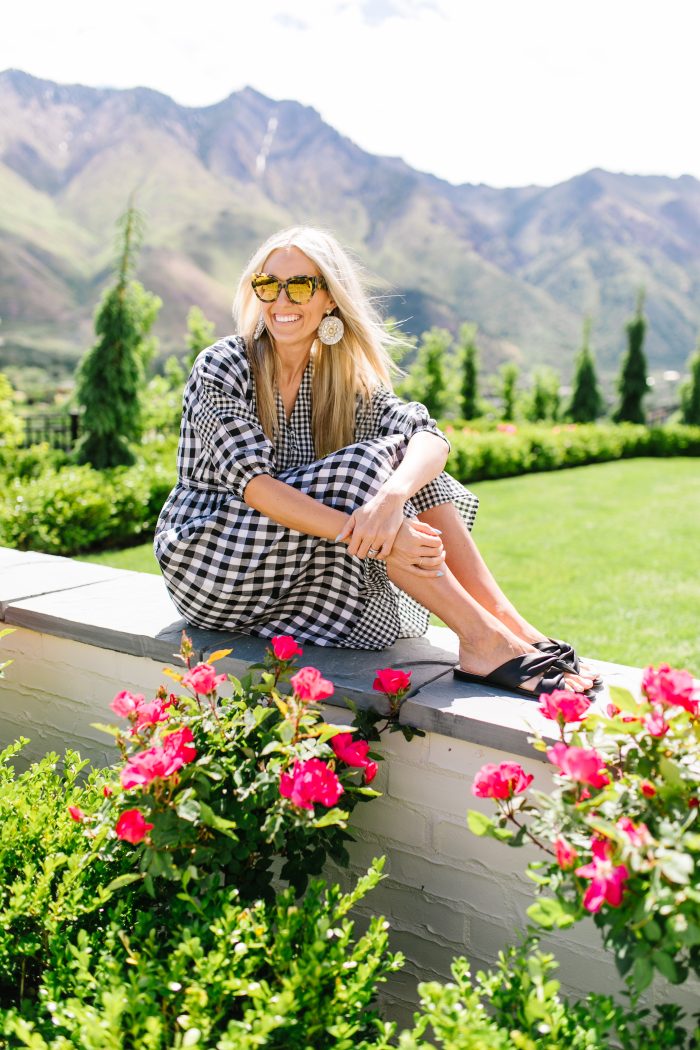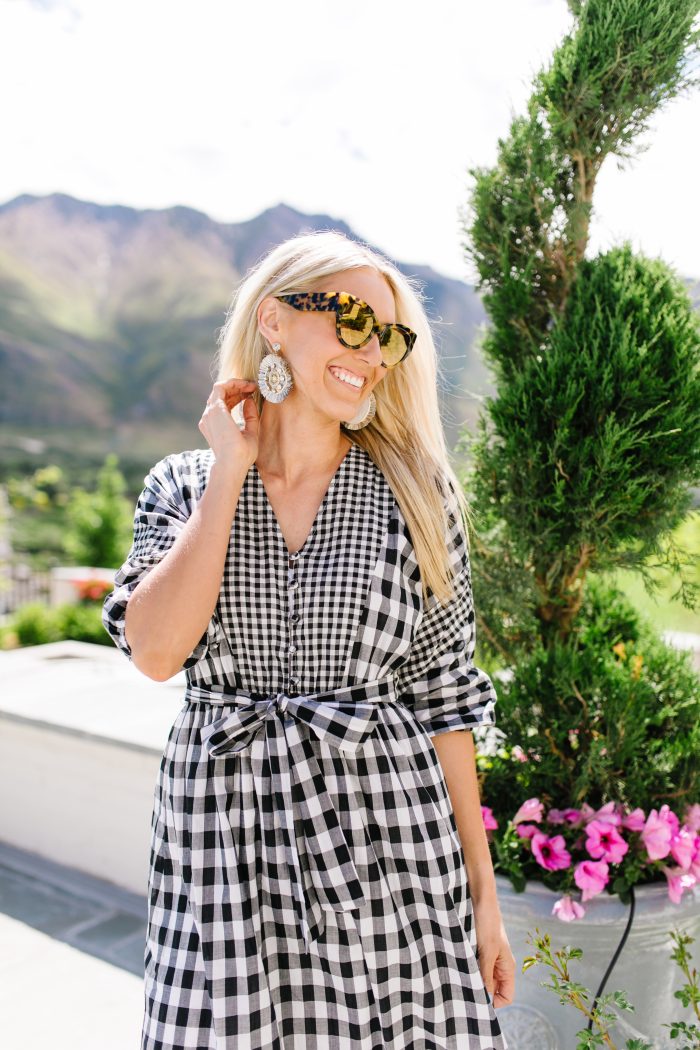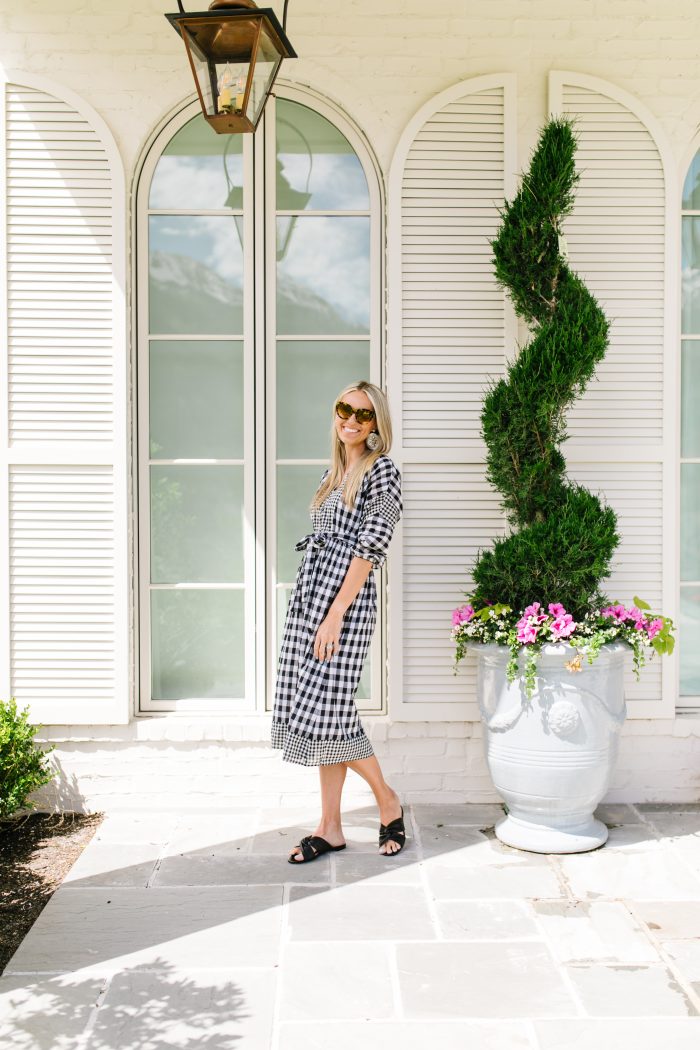 SHOP THIS J CREW SUMMER STYLE: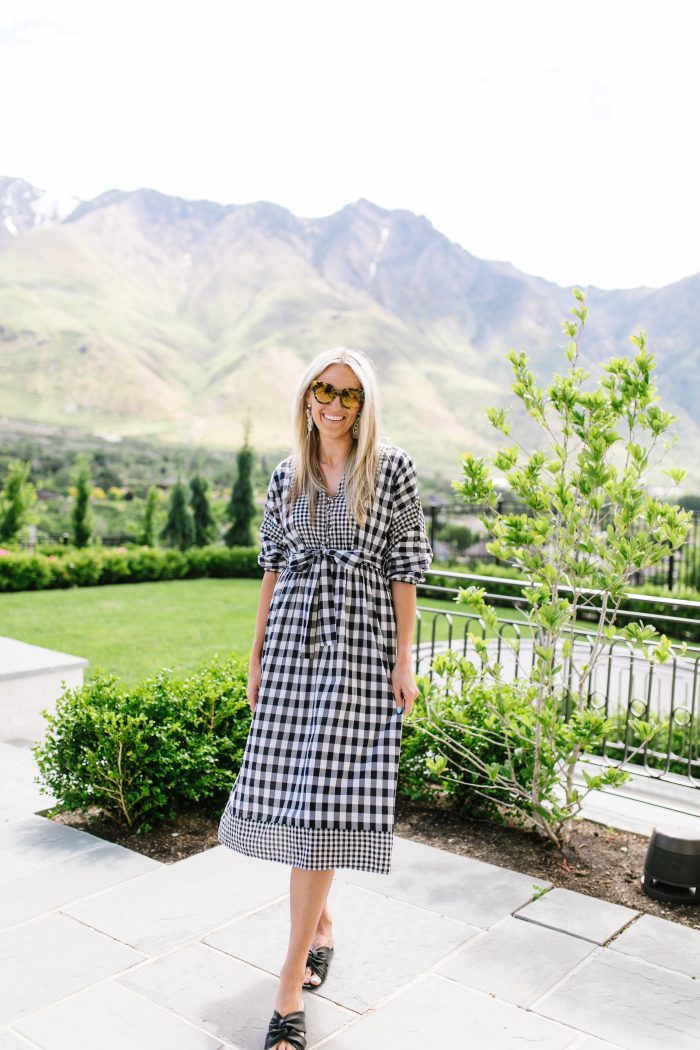 SHOP THIS J CREW LOOK:

J CREW SUMMER Swimwear i'm loving

J CREW SUMMER dresses i'm loving

J CREW earrings i'm loving

J CREW SUMMER shoes i'm loving