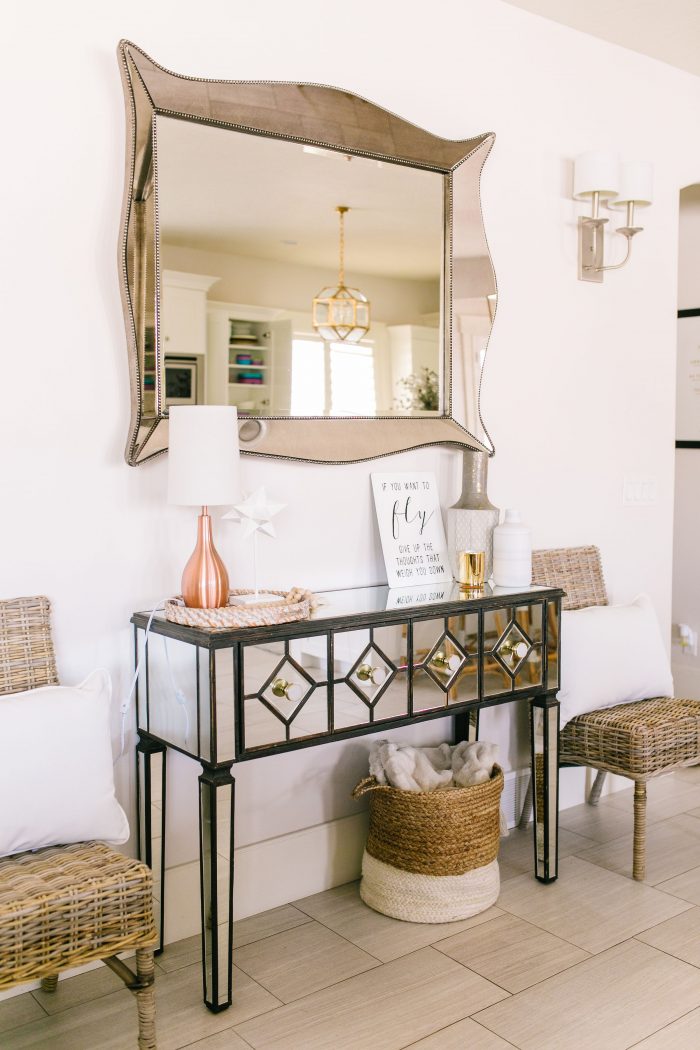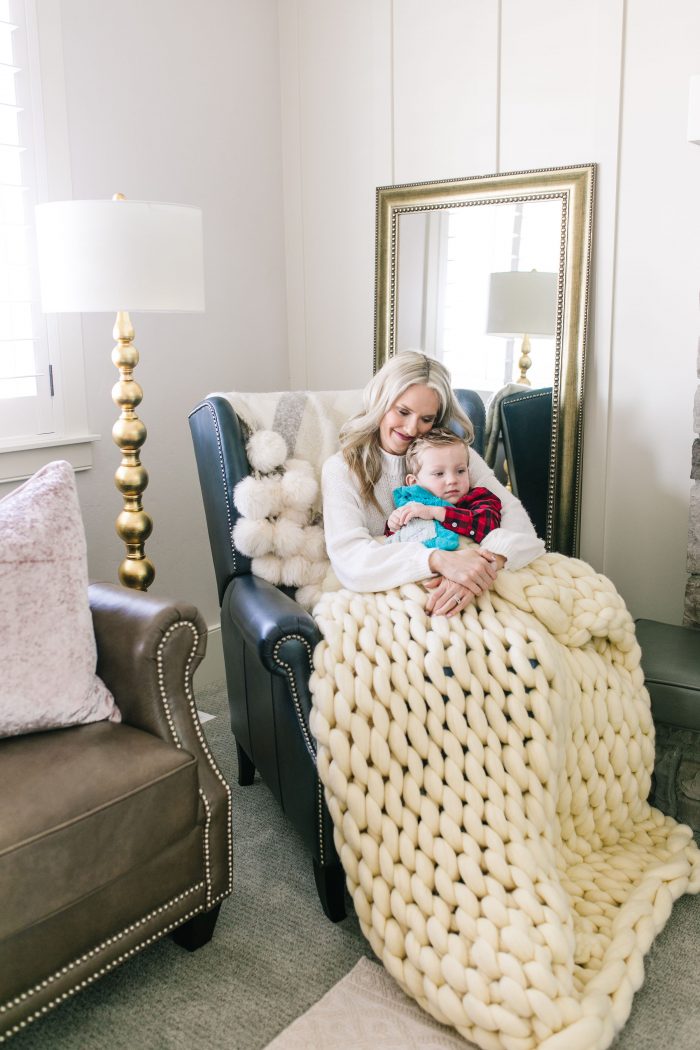 I like my home to feel warm and cozy, yet simple and clean. There were a few places in my houses that needed an update so I found some really affordable home decor items from Home Depot that made a HUGE difference!
First up was my living room. I always find that lamps add a lot of warmth to a home, and I don't like having all of the lights on overhead at night because it's too bright when were are watching tv and relaxing while winding down for the night, but all of the lights off is too dark. Cue this perfect lamp. It's stylish and modern and adds the perfect touch. I also added this mirror against the wall which does two things: adds more natural light into our family room during the day because the reflection, and also makes the space seem bigger and more spacious. My twins were thrilled when they discovered this new piece in our home and left lots of fingerprints on the glass as their giggles filled up the room. They haven't touched it since (they had to check out the new item in our home at first!) so it's stayed nice and clean since. The before and after to this cozy corner is super dramatic to me! I can now curl up here after the kids go to bed to read a book.
Cozy Decorating Ideas – Before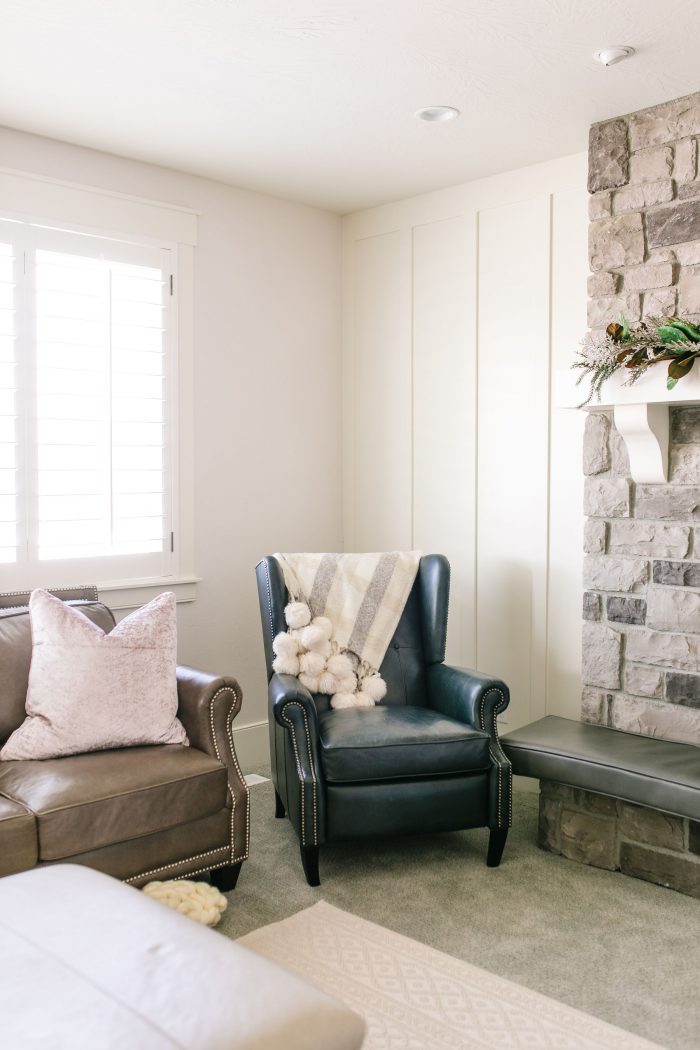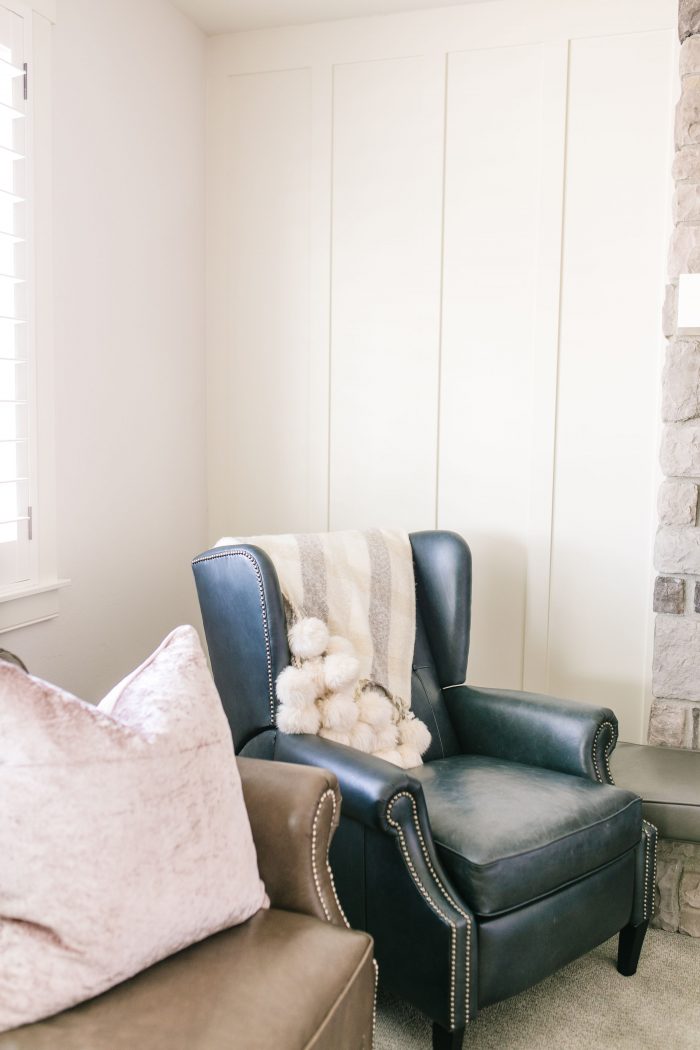 Cozy Decorating Ideas – AfTER: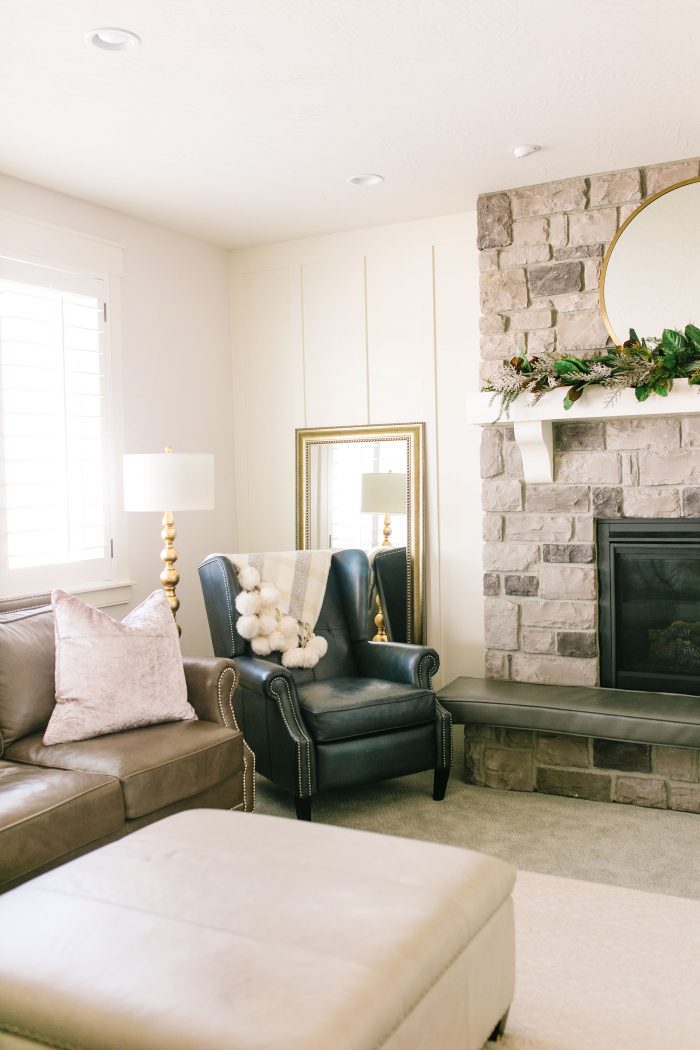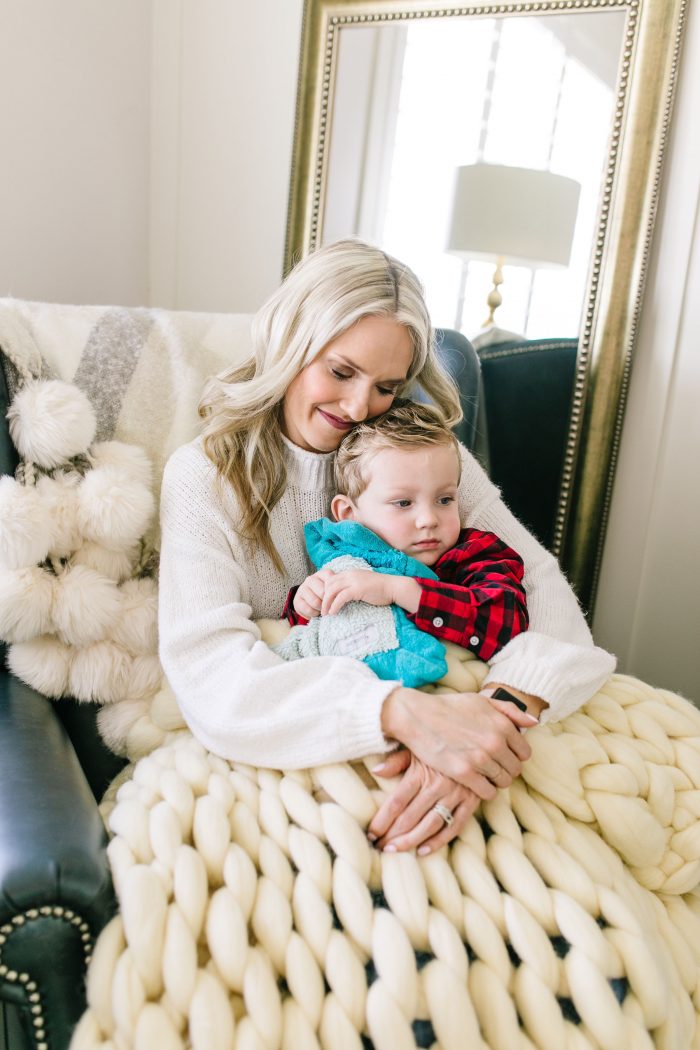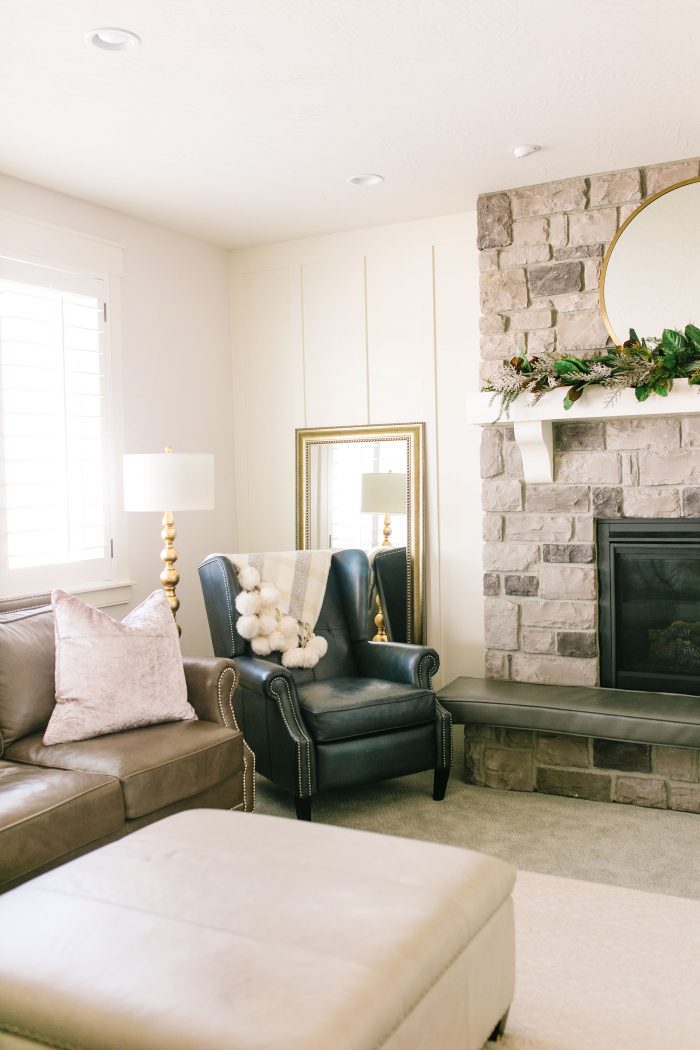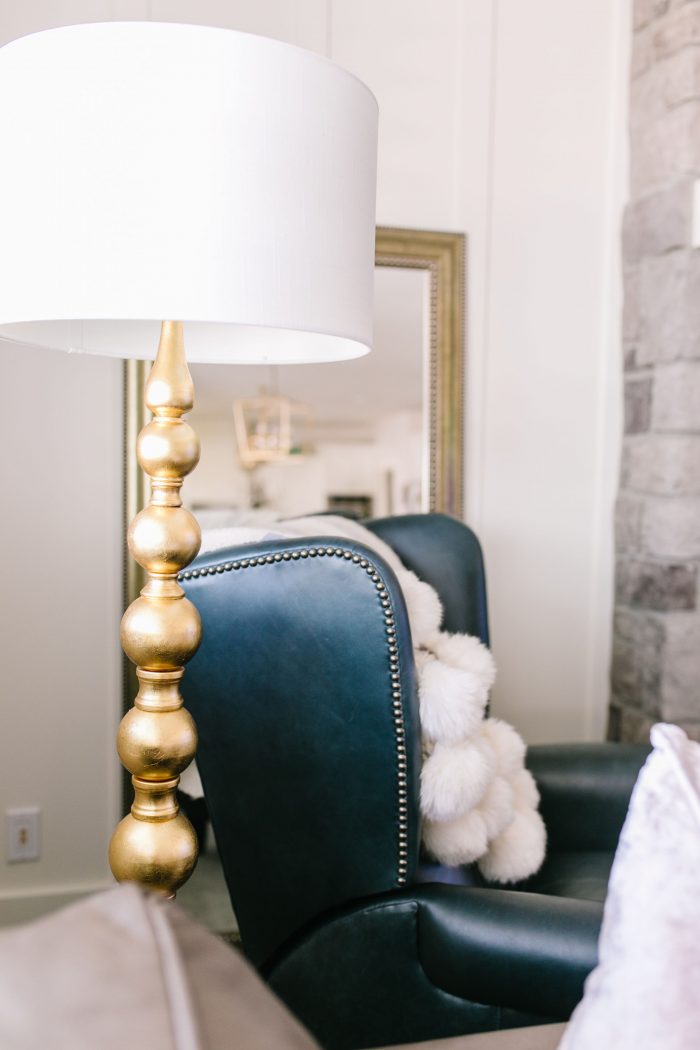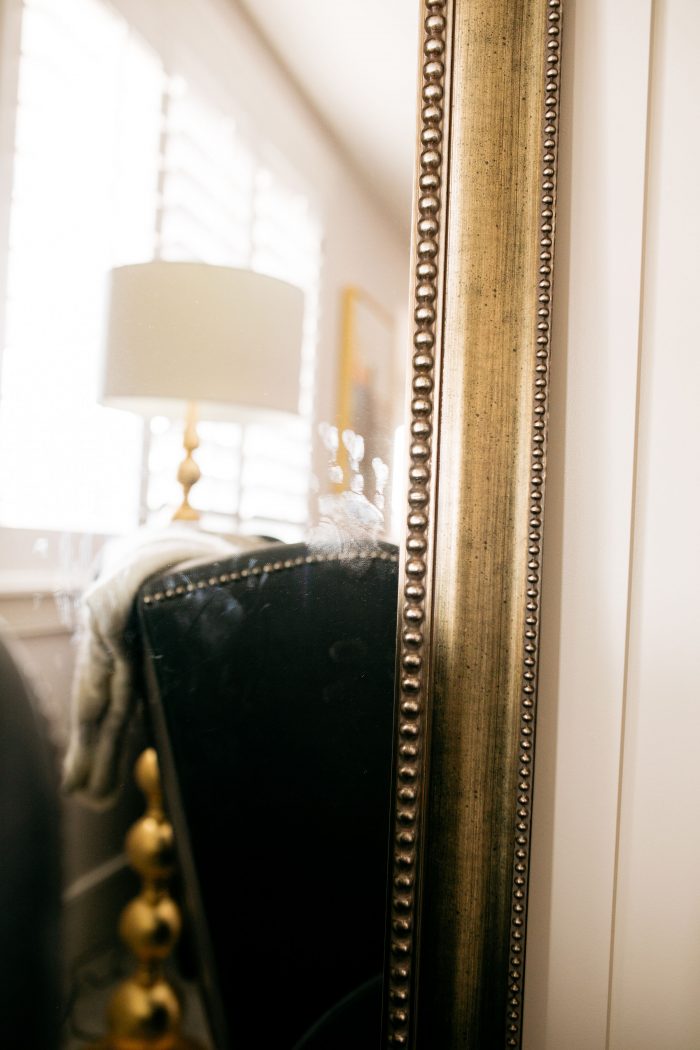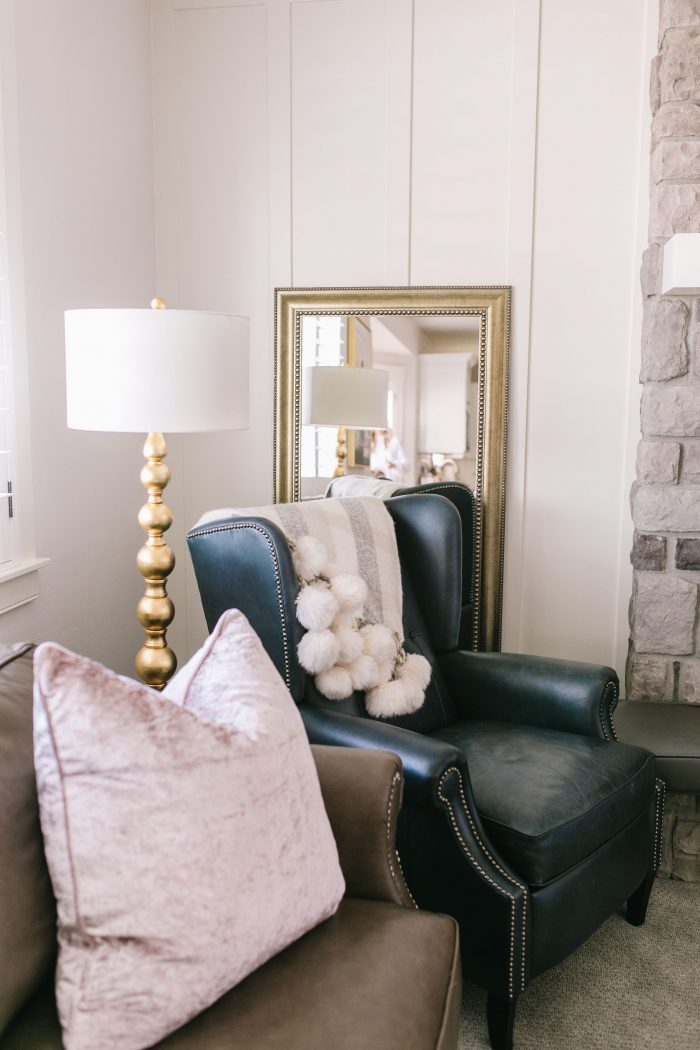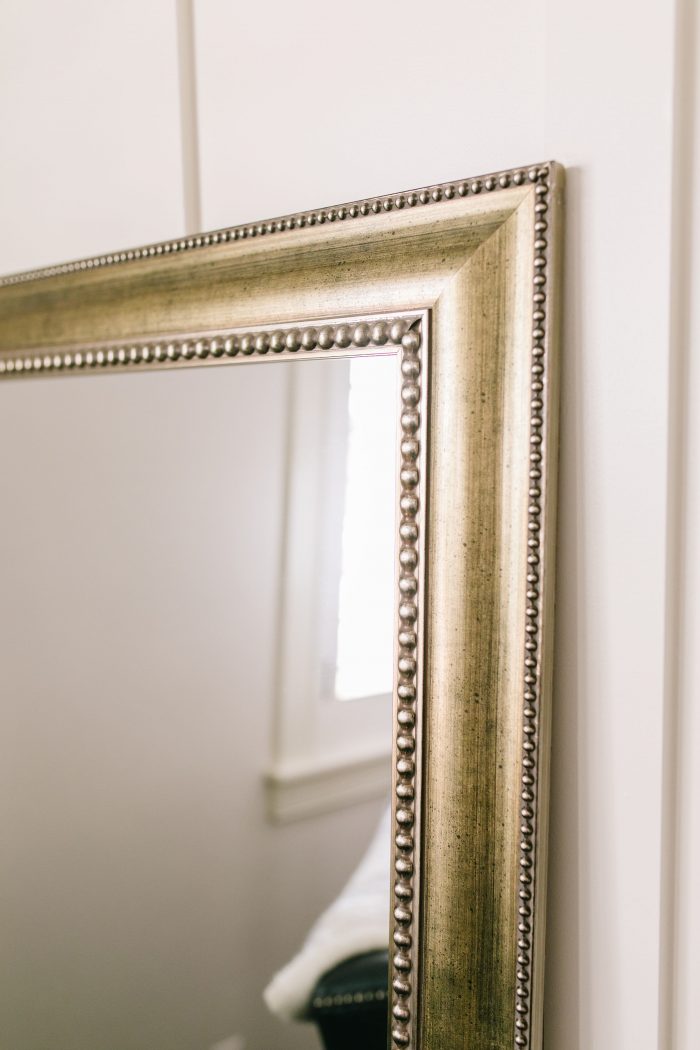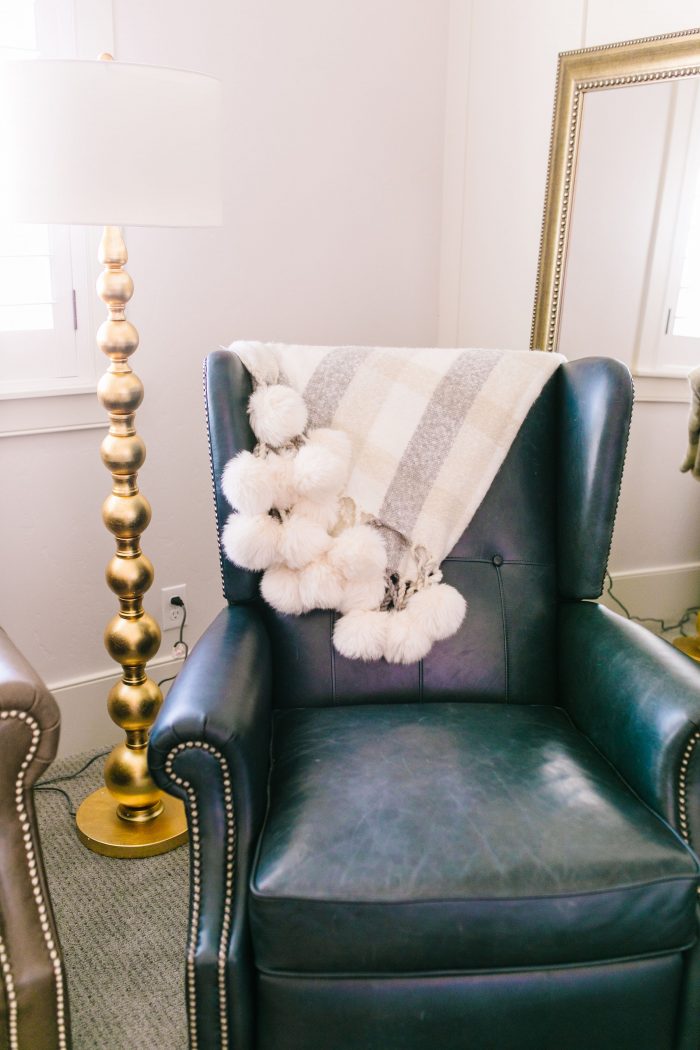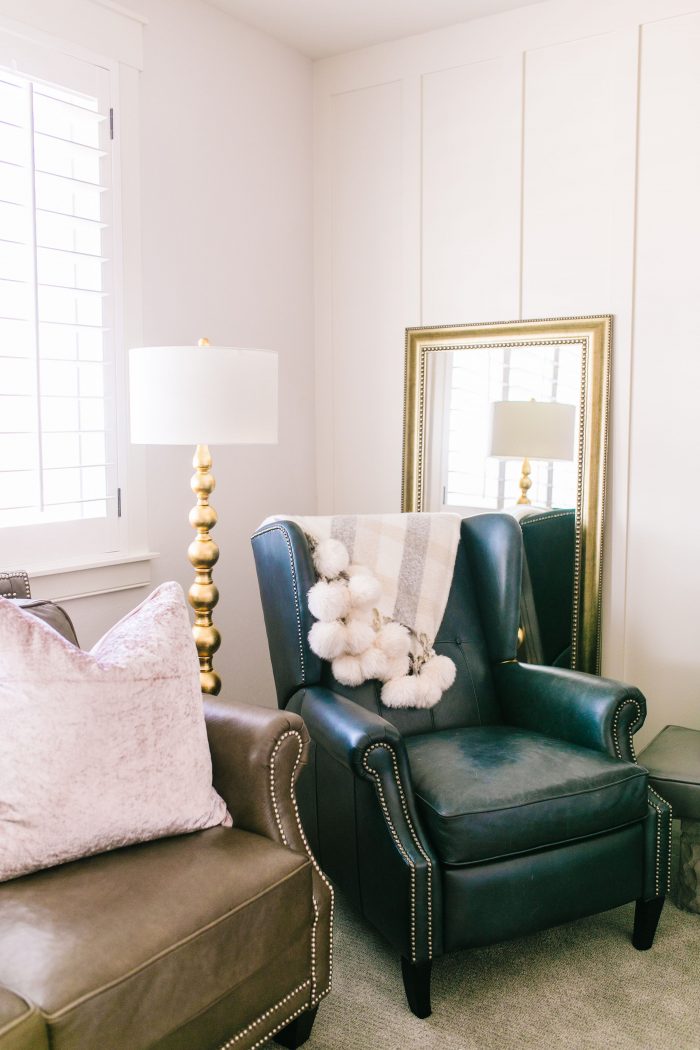 Next up was our console in our dining room area. I am drawn to neutral, light and clean colors, so the pink I initially chose for this area was an eye sore to me! It just seemed like too much, and didn't match my personal style. I also don't really like the light blue color. For someone who loves neutral colors, this was just a bit too much for me. Another problem were the fabric chairs. We kept them really clean before the twins were born, but since they joined our family, we quickly realized that fabric furniture isn't a good choice. I was chasing Harris' diaper one day while Goldie got into my makeup, took out the pink blush (of course…it's her favorite color), and decided to paint the chair. Good times. I need surfaces that I can easily wipe clean, so these chairs were the perfect fit! They're timeless and classic. I added these pillow because I love white, but it can be a hard color to include in your decor with toddlers. The Sunbrella fabric is super stain resistant and easy to clean though!
Cozy Decorating Ideas – BEFORE: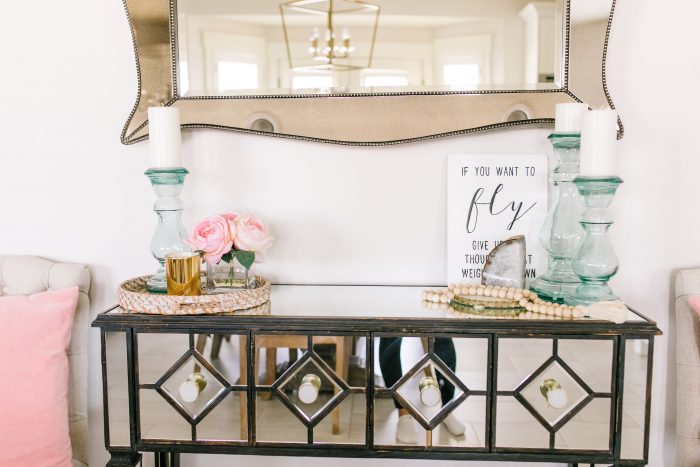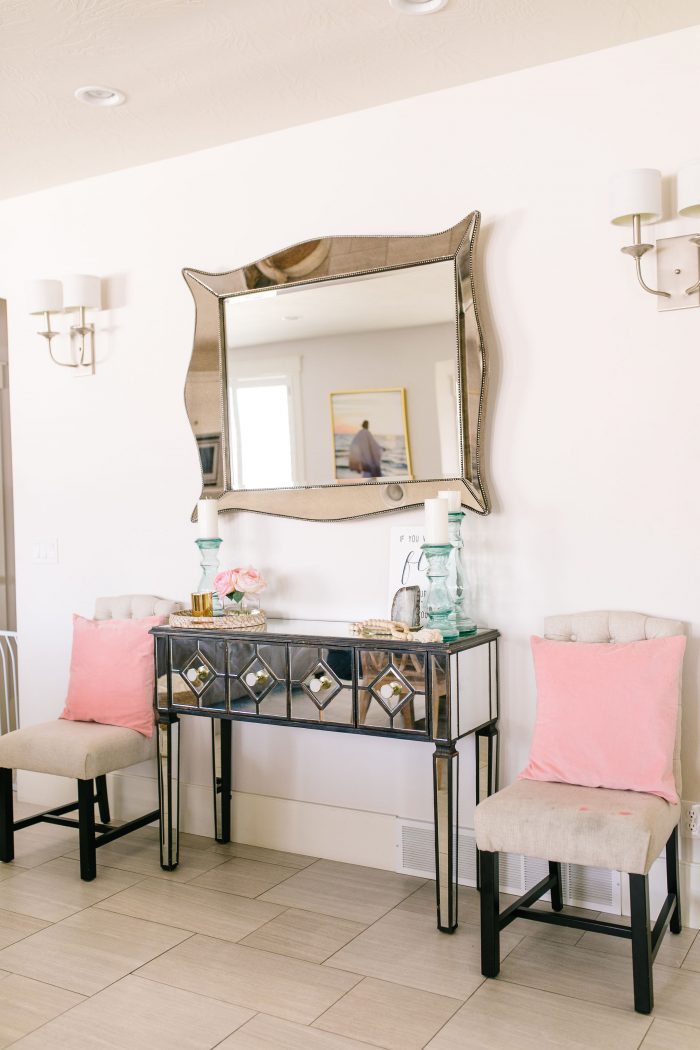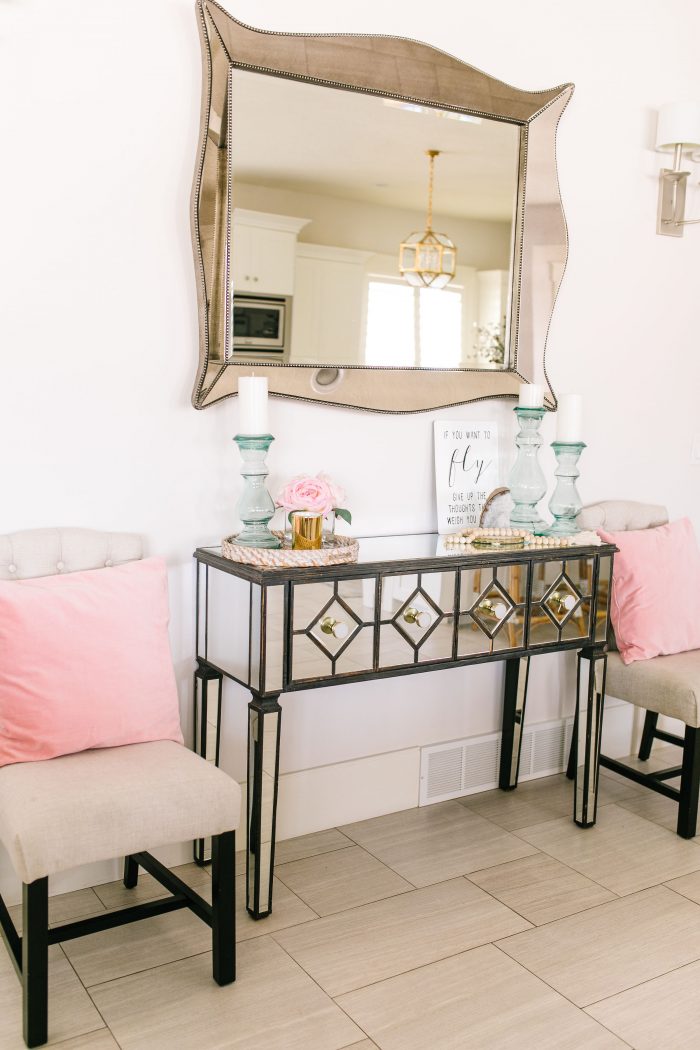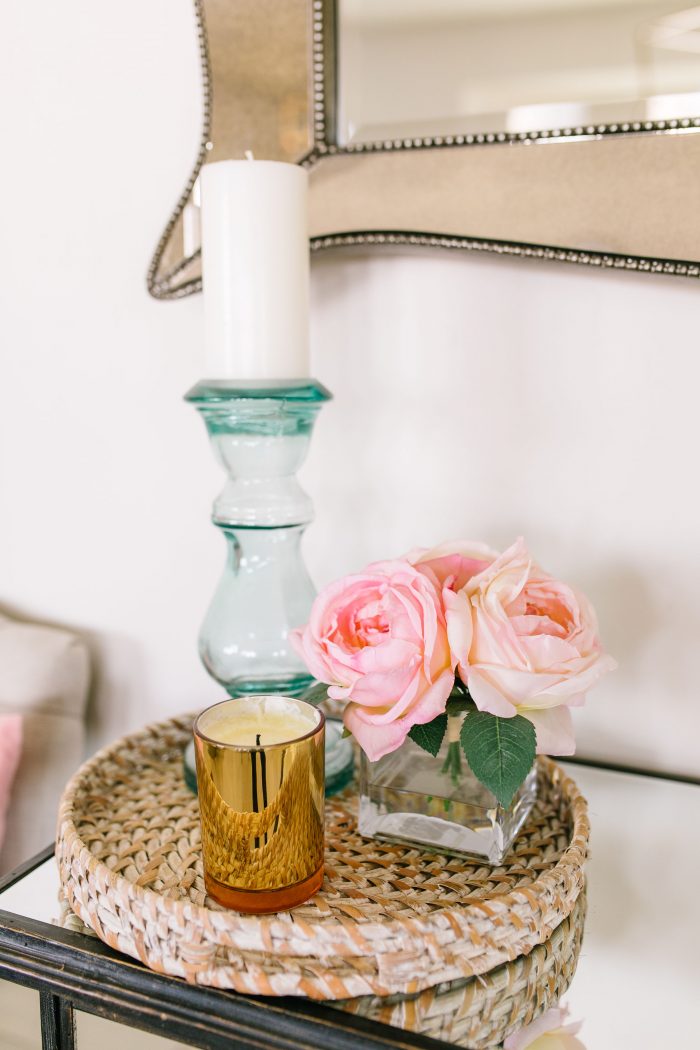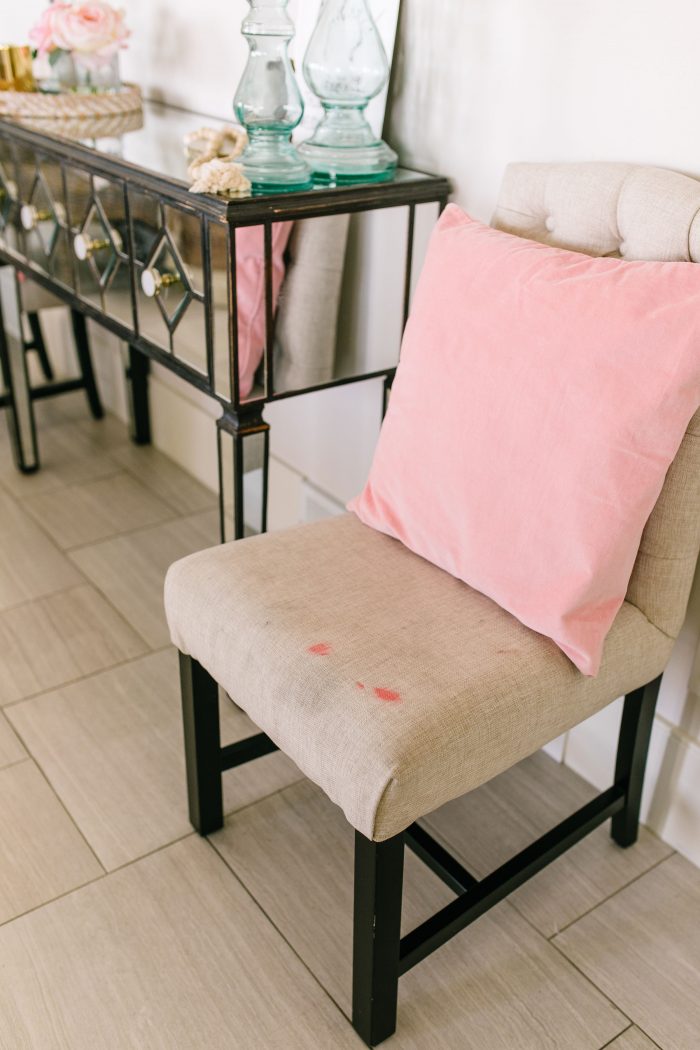 Again, I love the warmth that lamps bring to a space, so adding this rose gold lamp was a good choice, and I couldn't believe the price! We have wall sconces above the console, but those are too bright sometimes. This lamp is perfect for adding that cozy, warm touch. This star was a fun addition and brought in more white and bright to the space. I love this cool vase because of the contrasting finishes on it, and this vase fit perfect right next to it. I added a basket underneath for the aesthetic because the layers look good in the space, but also for how functional it is! We have a lot of blankets in our living room which is right next to the console, so having cute storage for our blankets is needed.
Cozy Decorating Ideas – AfTER: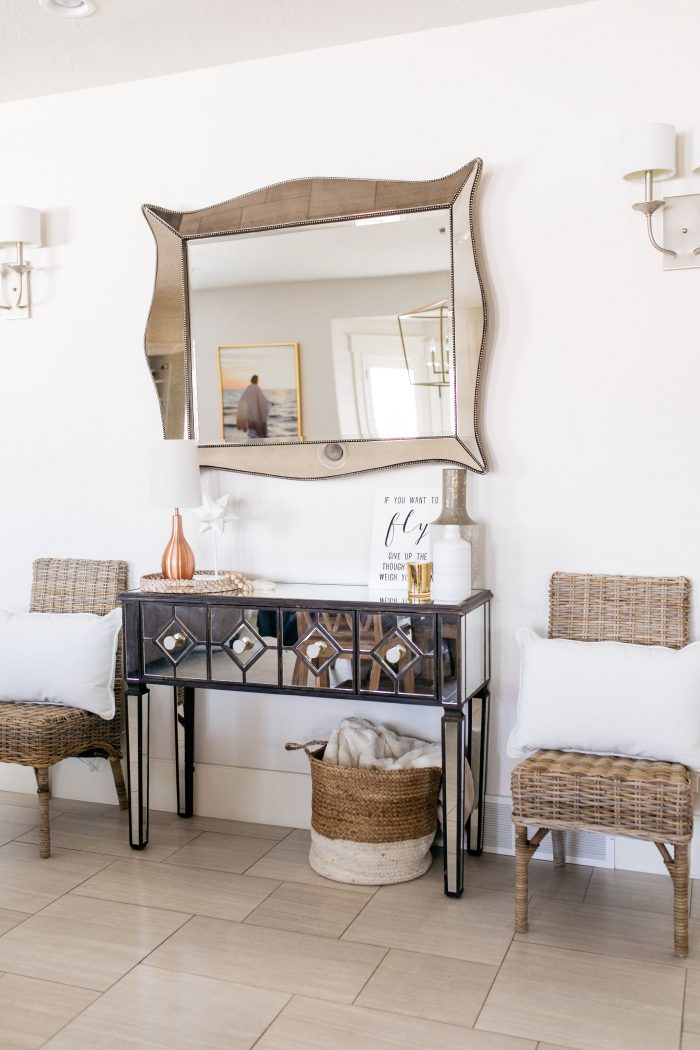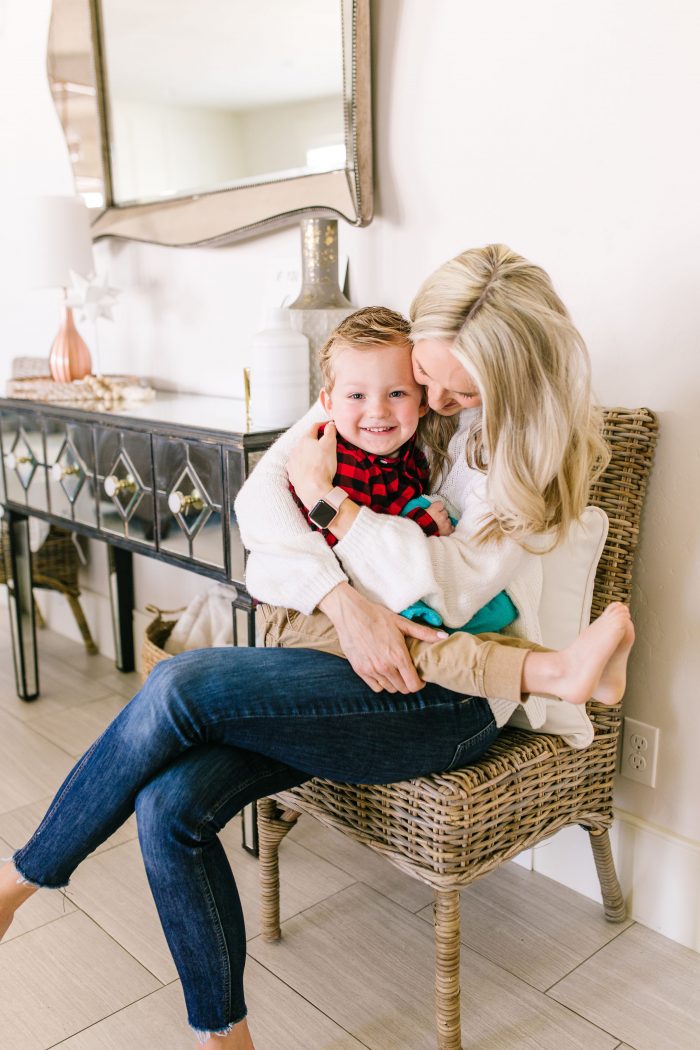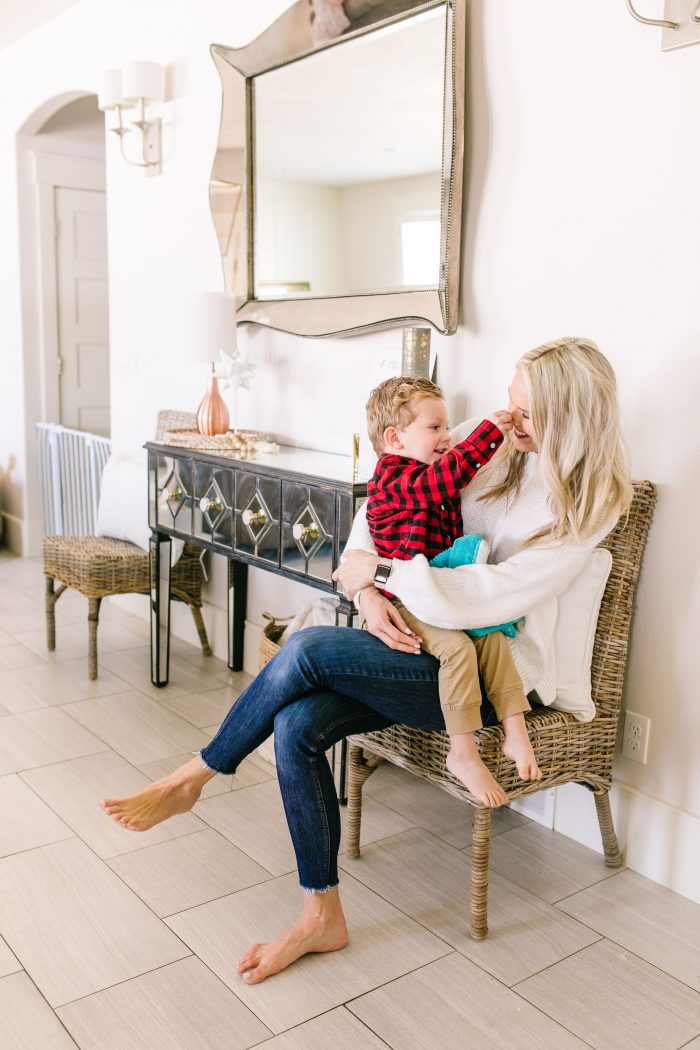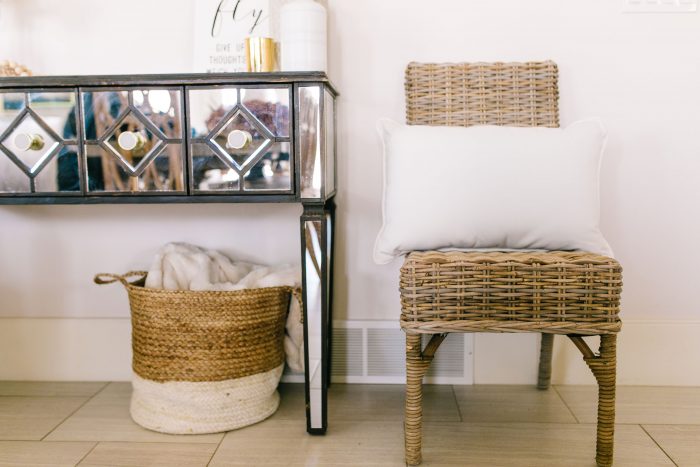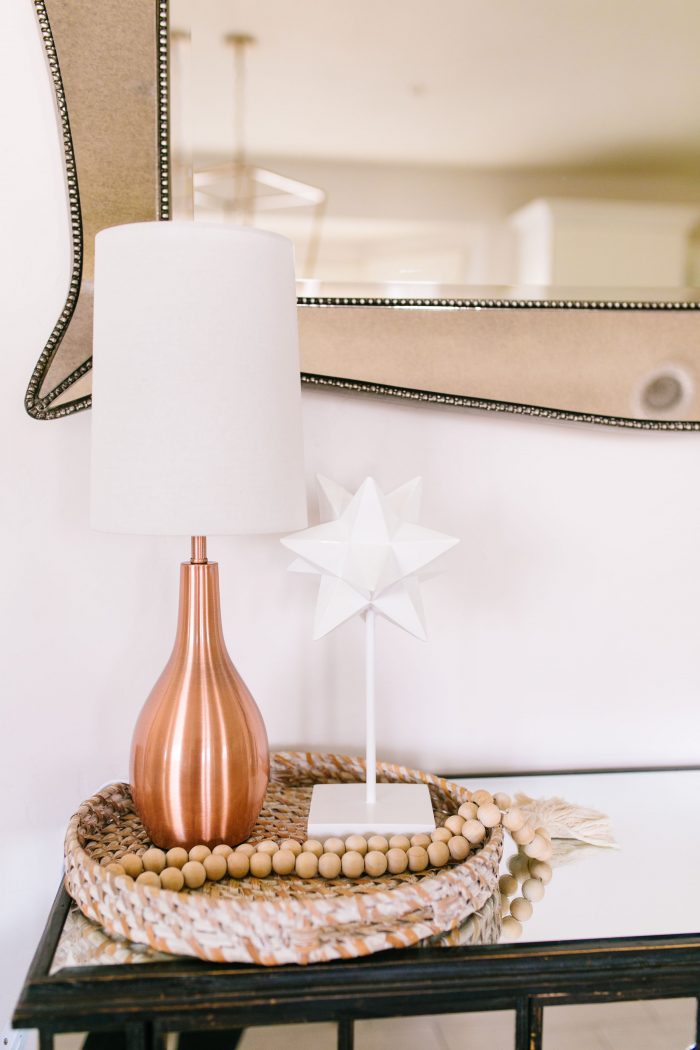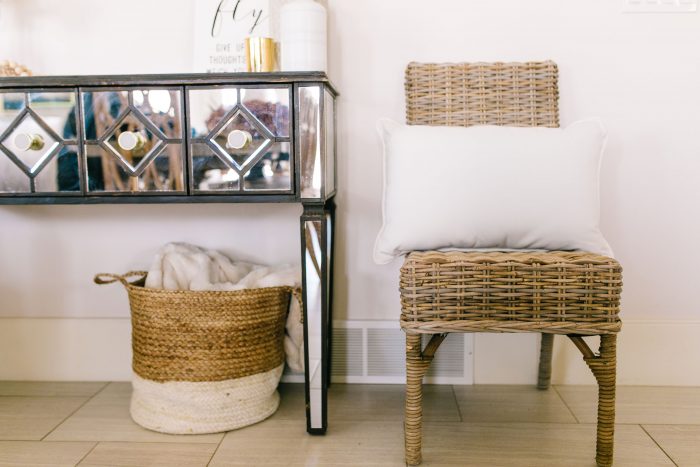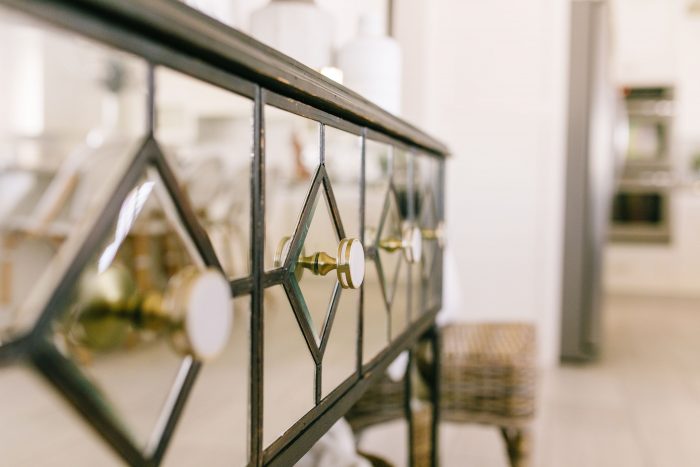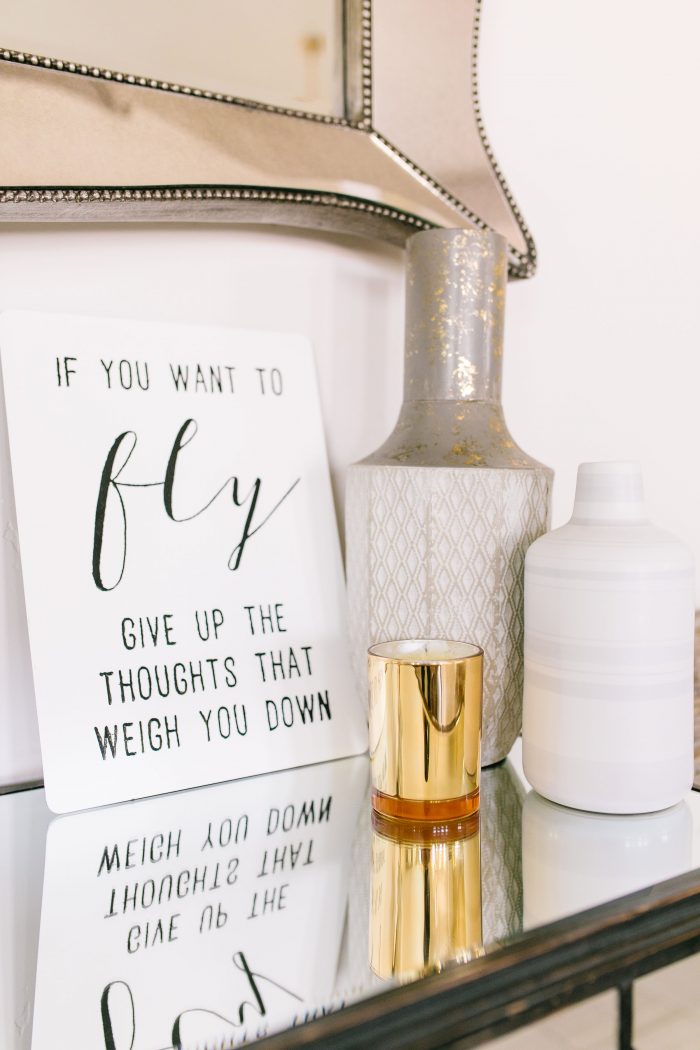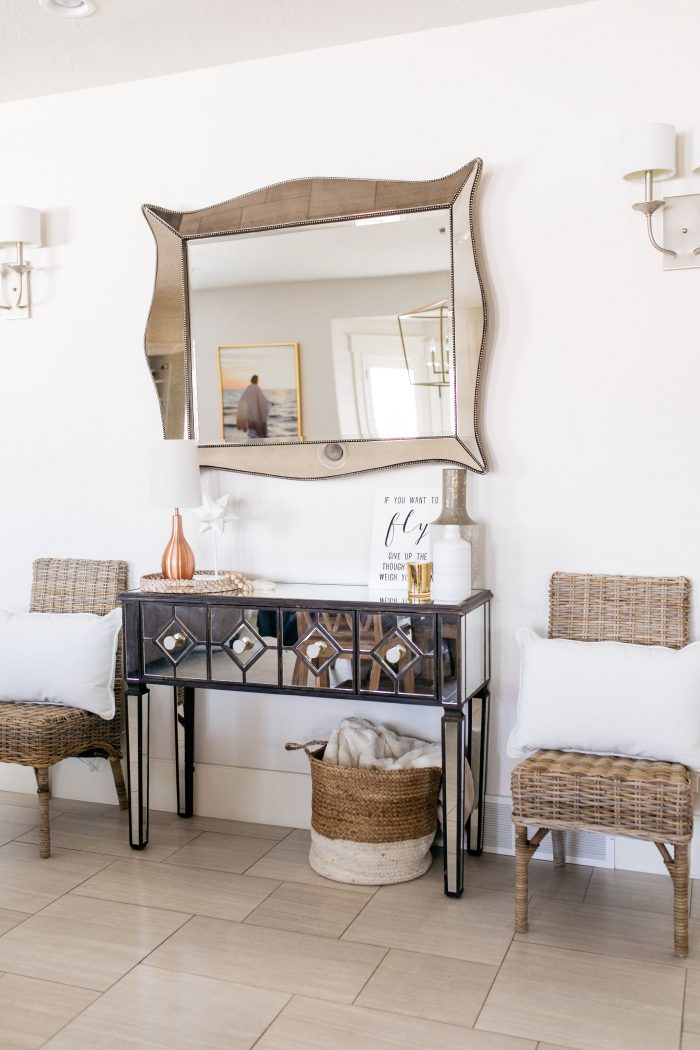 I was so impressed with the wide range of cute and affordable home decor items I found at Home Depot! I smile every time I walk by these spaces now because it makes my main floor feel complete, cozy and warm. Just how I love my home to be!