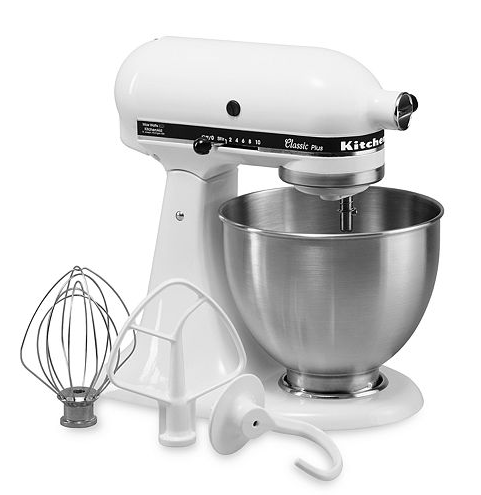 Get this KitchenAid Classic Plus 4.5 Qt Stand Mixer for $199.99 PLUS $60 in Kohl's cash and free shipping!!! Buy it online through November 28th then use this rebate to get a $50 Visa gift card PLUS $60 in Kohl's cash sent to your email that you can spend on anything. This makes the total cost of this KitchenAid $139.99!! Spend an extra dollar and get an extra $15 Kohl's cash (You get $15 for every $50 you spend).
This is an INCREDIBLE deal and you won't find a better one!
Also, just a reminder that tomorrow is the last day to get 20% off at Pink Blush using code SLICEOFSTYLE20!