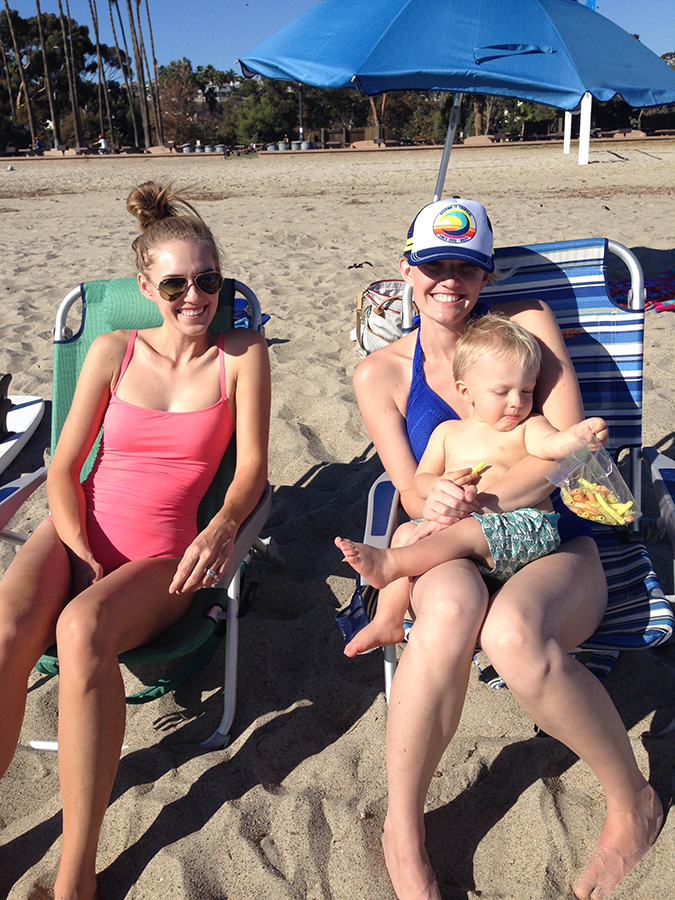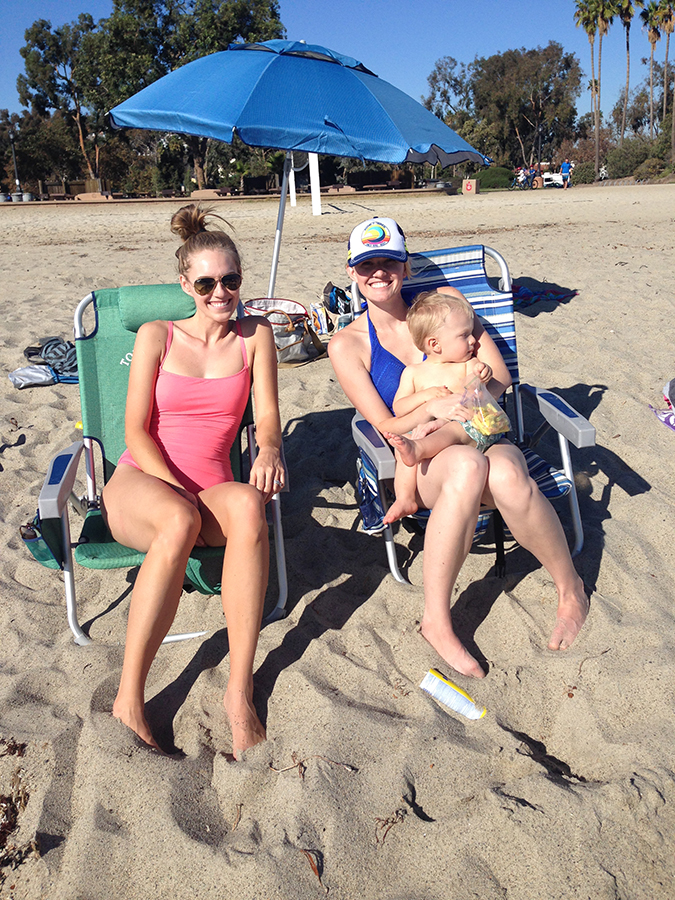 I've said it before and I'll say it again – I LOVE SUMMER! Okay that's actually not what I meant to say but it just came out when I was looking at this pictures and it just felt right. This picture wasn't even in summer, actually. It was last November in California when Tyler and I stayed with my cousin and her husband and had the best weekend ever. So, basically summer.

I've said this before and I'll say it again…I absolutely LOVE LOVE LOVE La Blanca swimming suits. They fit like a glove and are SO high quality. They are also normally a little pricey as well but I found a really great sale for you and it even includes the suit that I am wearing! It's only $39.99, reg. $79. I actually like the sweetheart one pieces better (here, here, here and here) but when I bought mine they were sold out in my size. The sweethearts are really flattering. I've chosen my favorites below. The prices are a killer deal so I would honestly get a couple if you like what you see. If you've never tried on a La Blanca swimming suit, just trust me on this one. You will LOVE them.
I'm normally a size 4 or 27 in pants and in La Blanca suits I order a 6 so I would recommend ordering one size up or you might get a wedgie. I'm just helping you out.