Happy Thursday my people. I just love a good Thursday because it means it's almost Friday which means we can all relax and go to a movie and eat an entire bucket of popcorn or something.
If you've been looking for good men's gifts and the men in your life would want a watch, this is the day to get it. I love men's watches. I think that as women, we have all sorts of ways dress up with jewelry, hair styles and makeup, but men have less ways to accessorize so a great watch goes a long way. I love a good statement watch.
This Invicta Men's watch drops to $64.99 today from the original price of $425!! PLUS free shipping and free returns if it doesn't work out. I love the two tone with the pop of blue.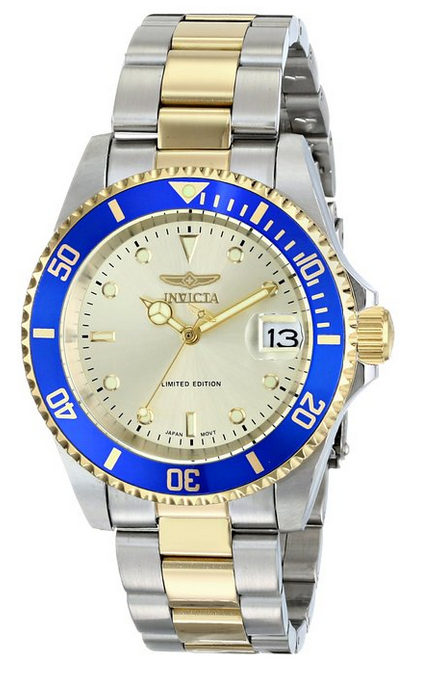 Here are more of my favorites with their price comparisons. These are REALLY good deals on men's watches:

Click here to see all watches in the sale, and have a great Thursday!