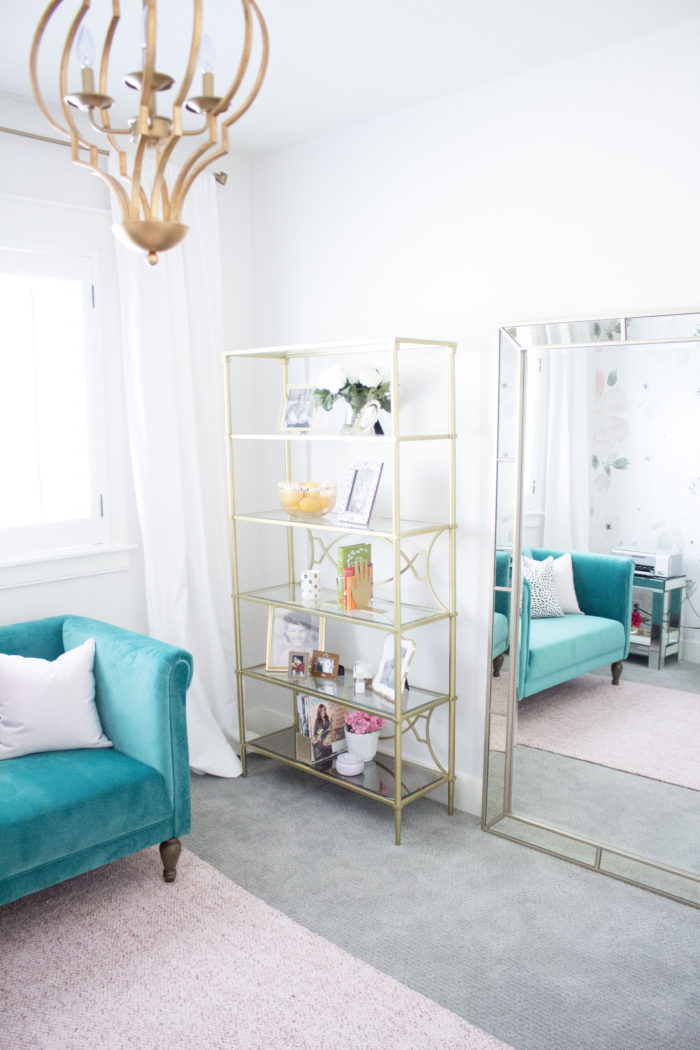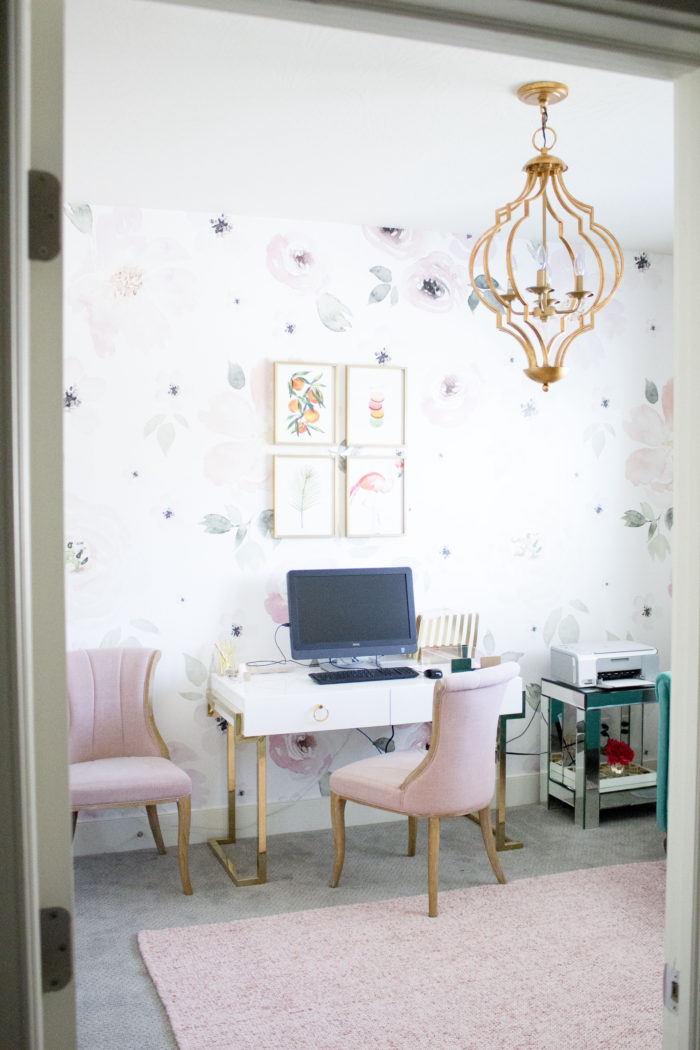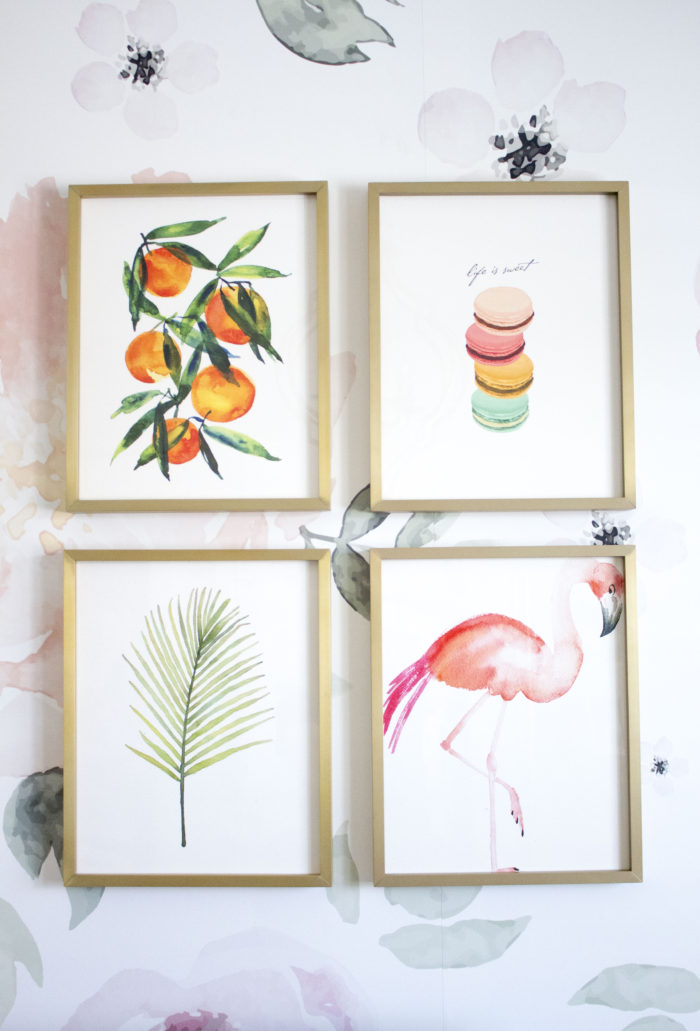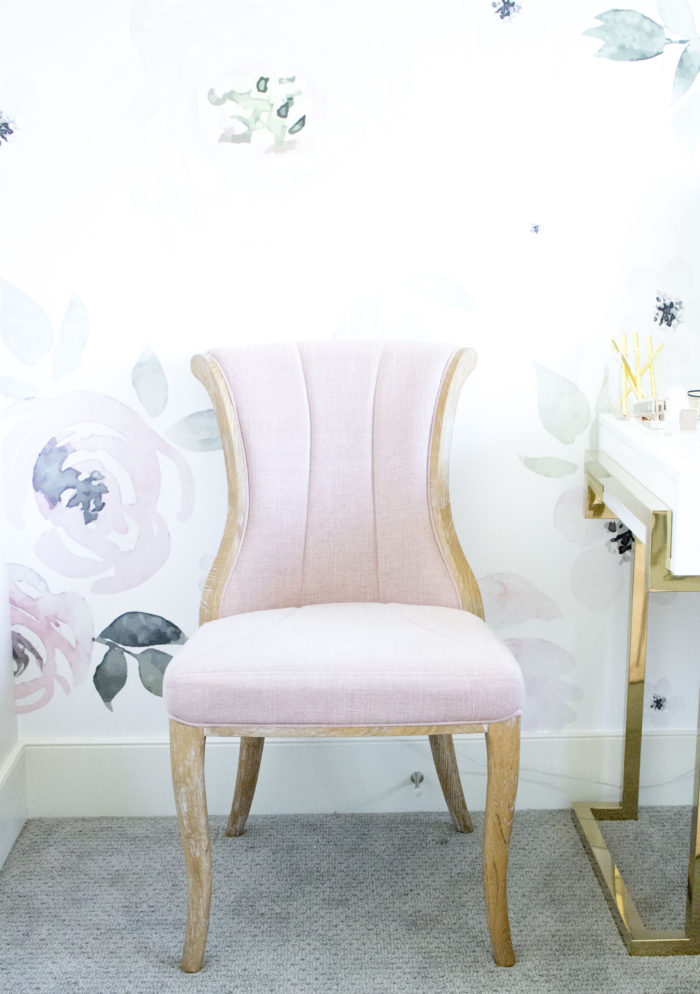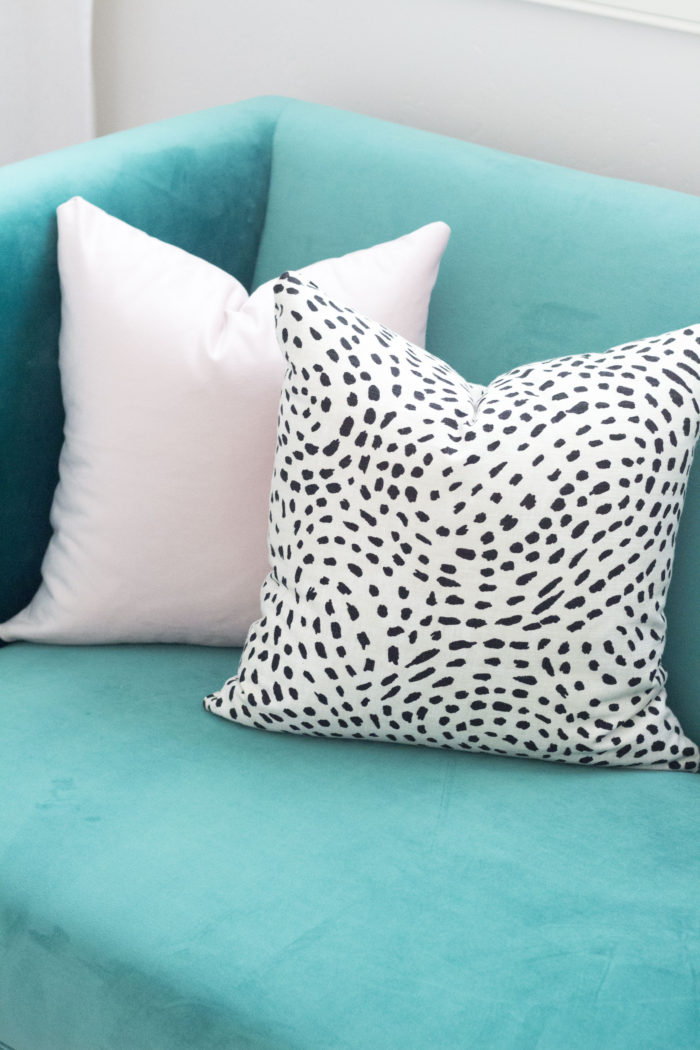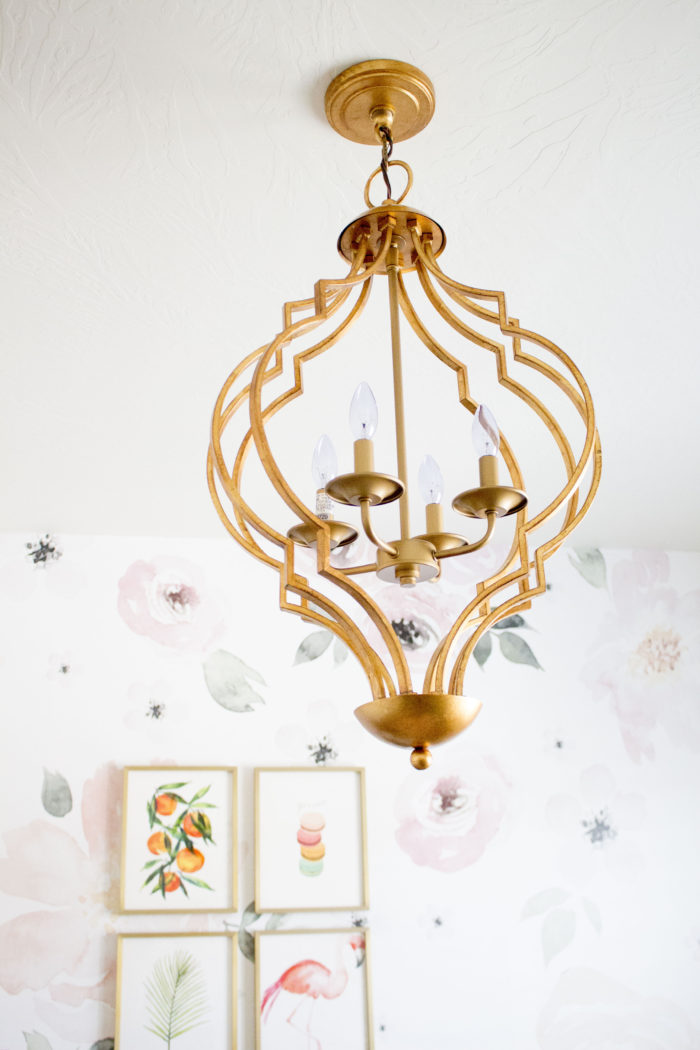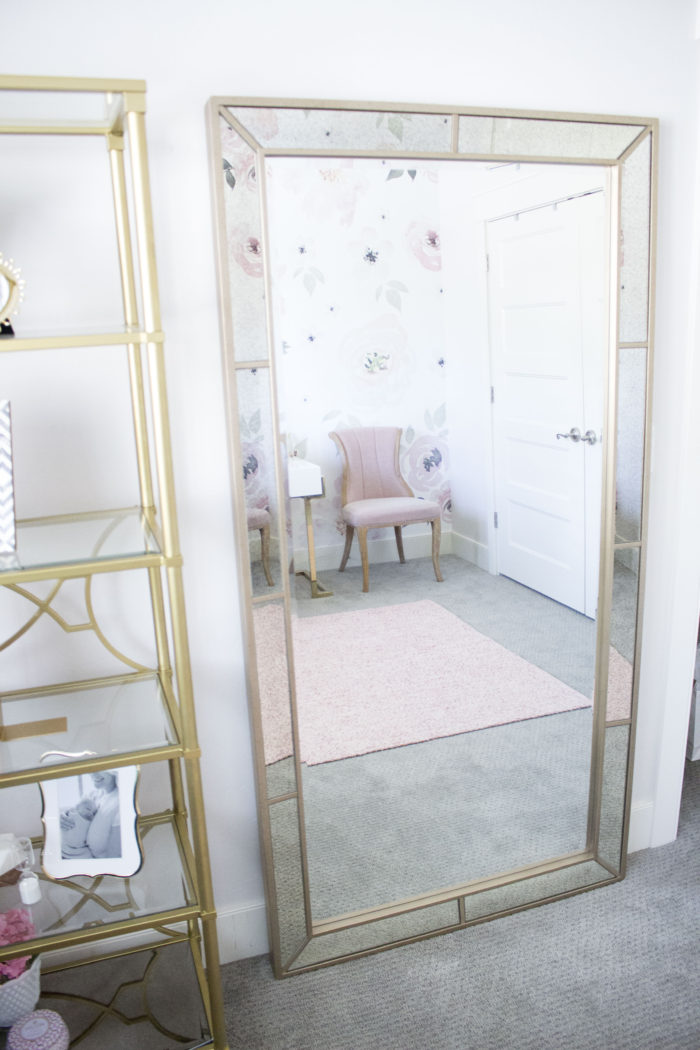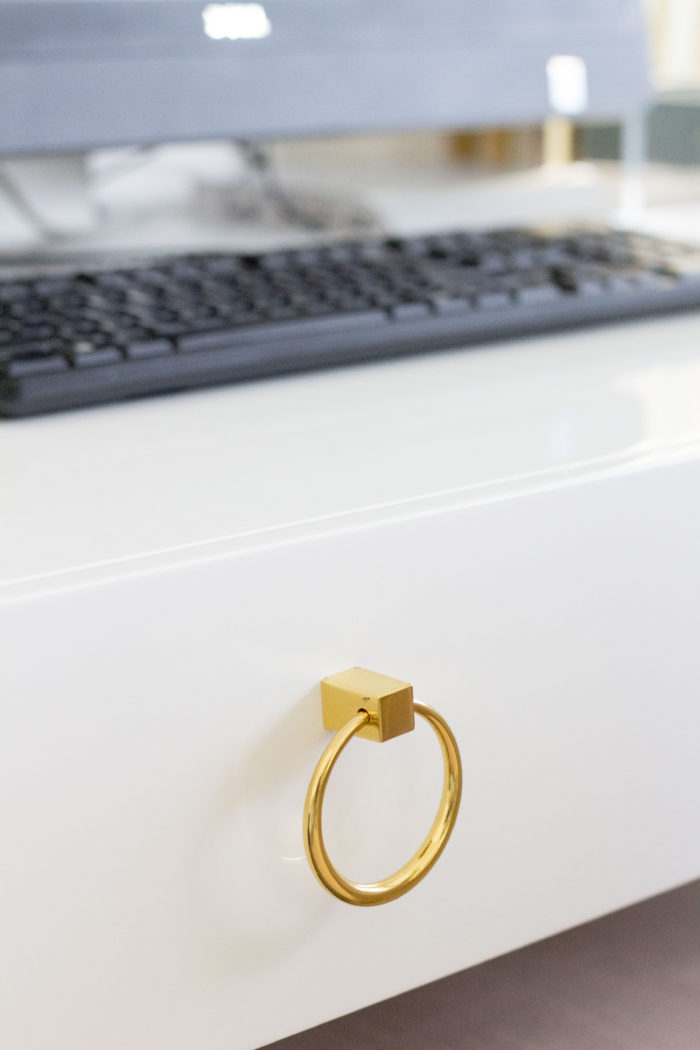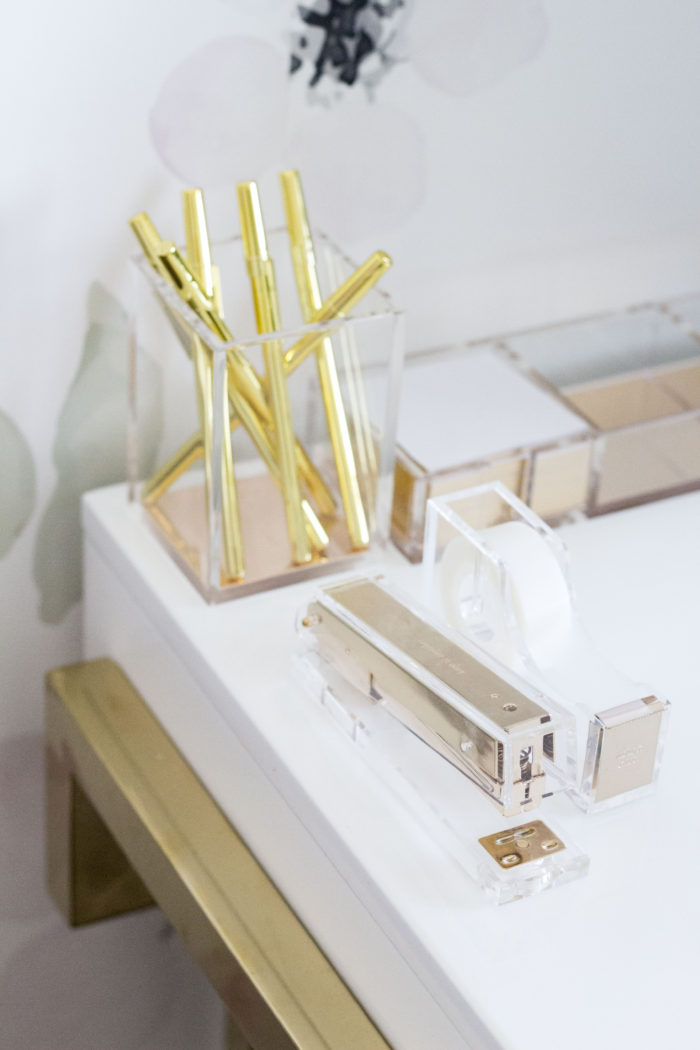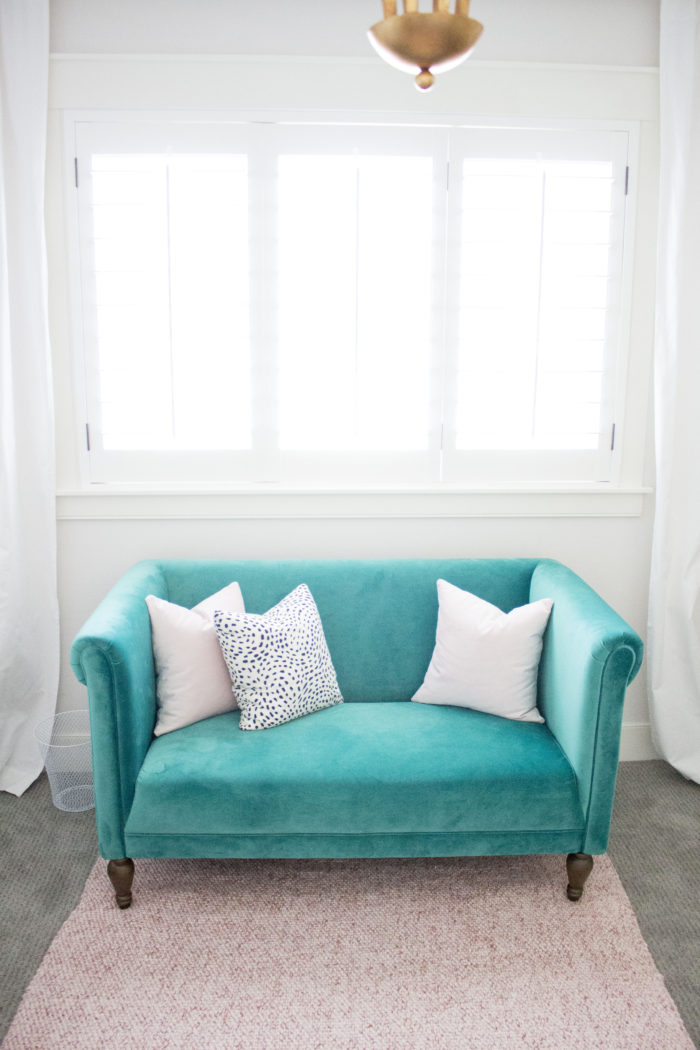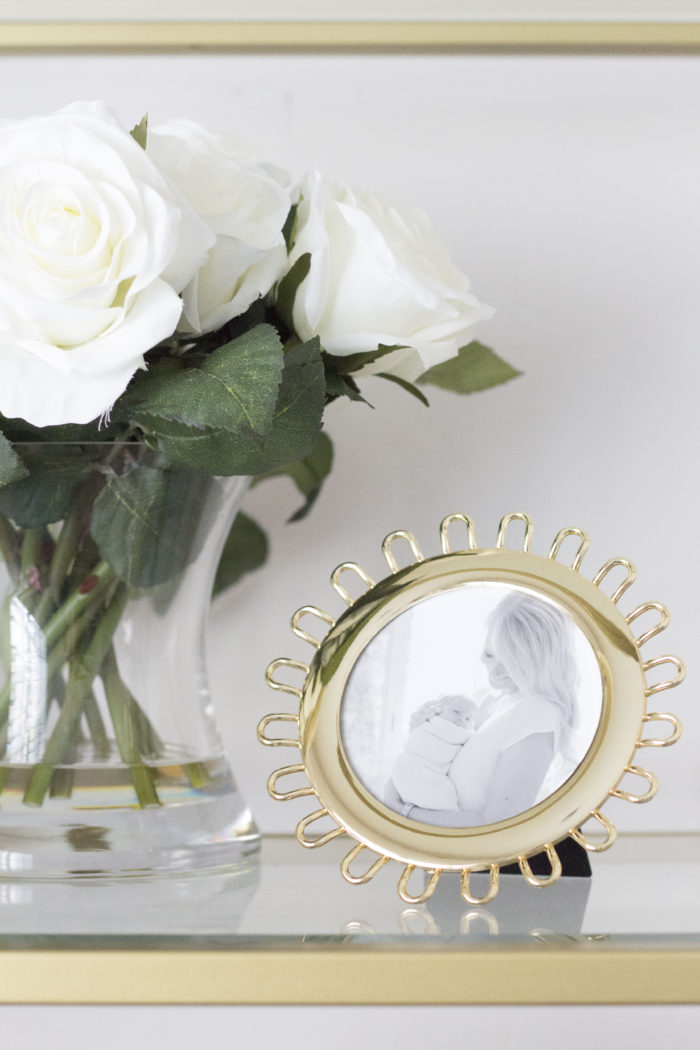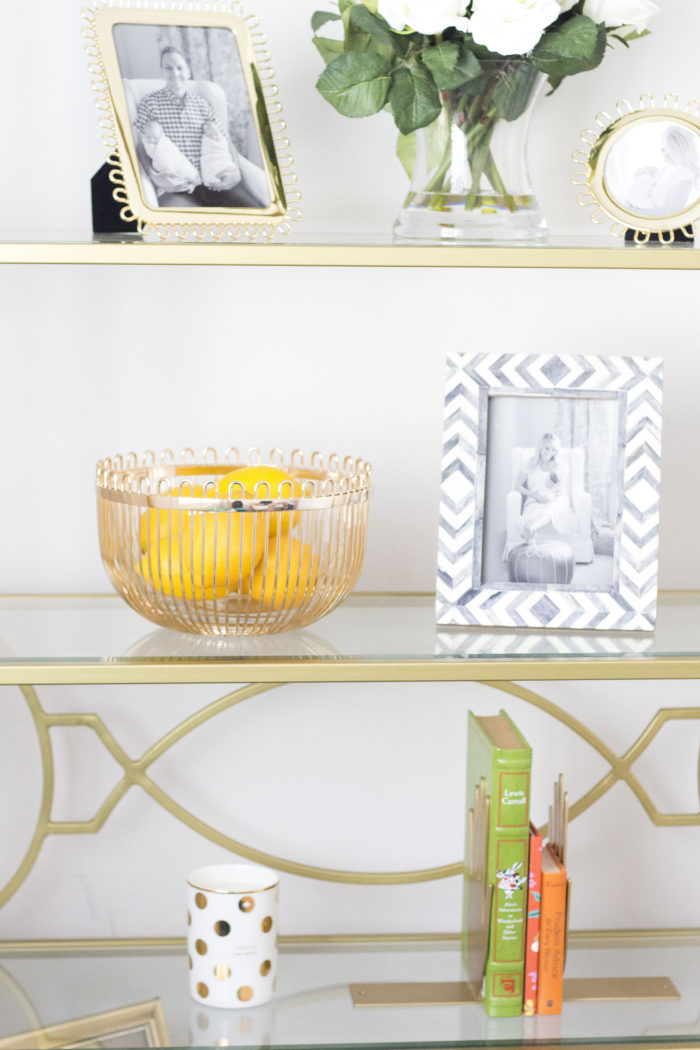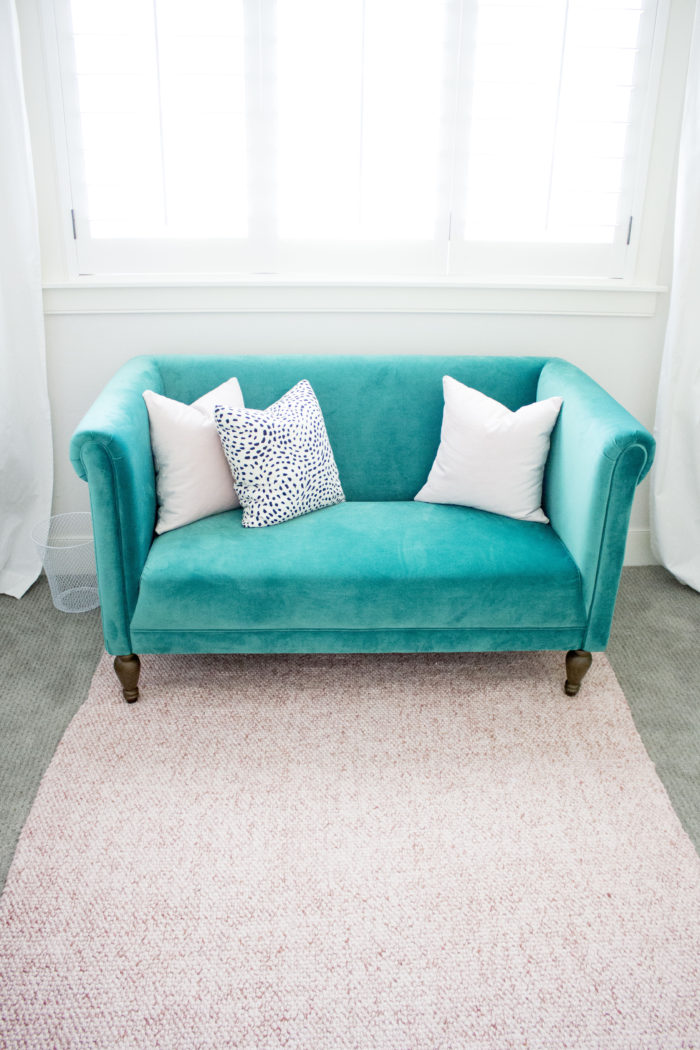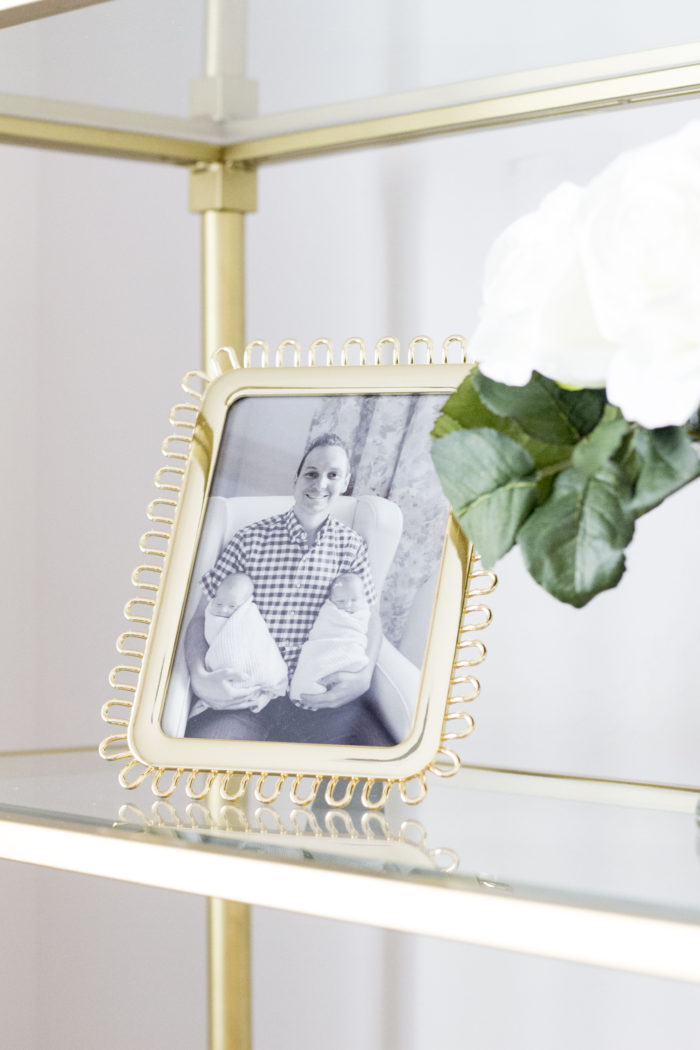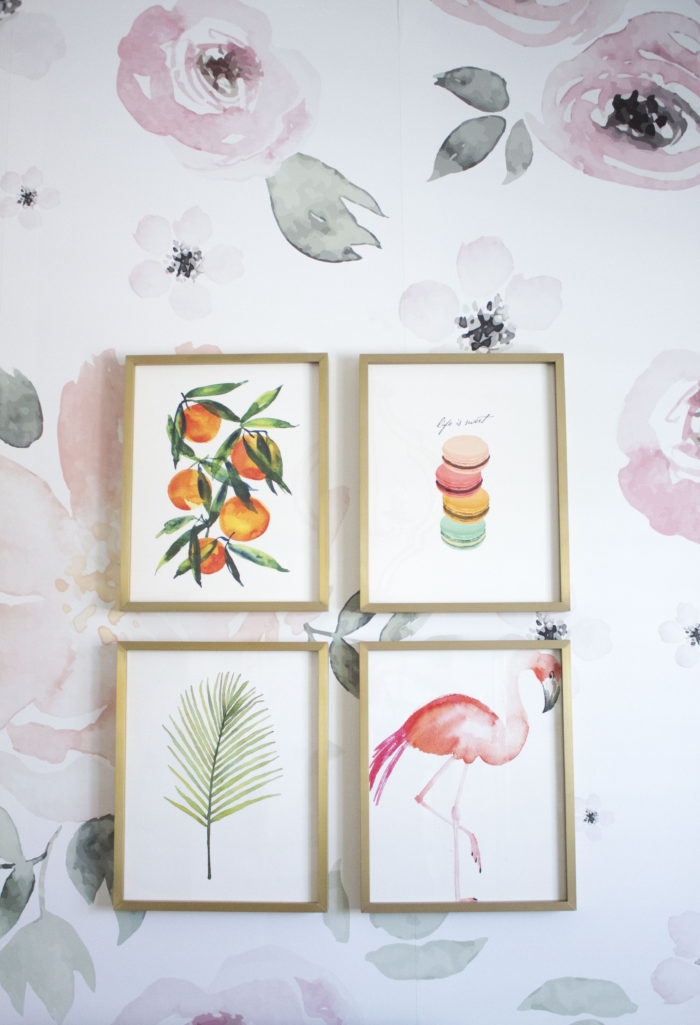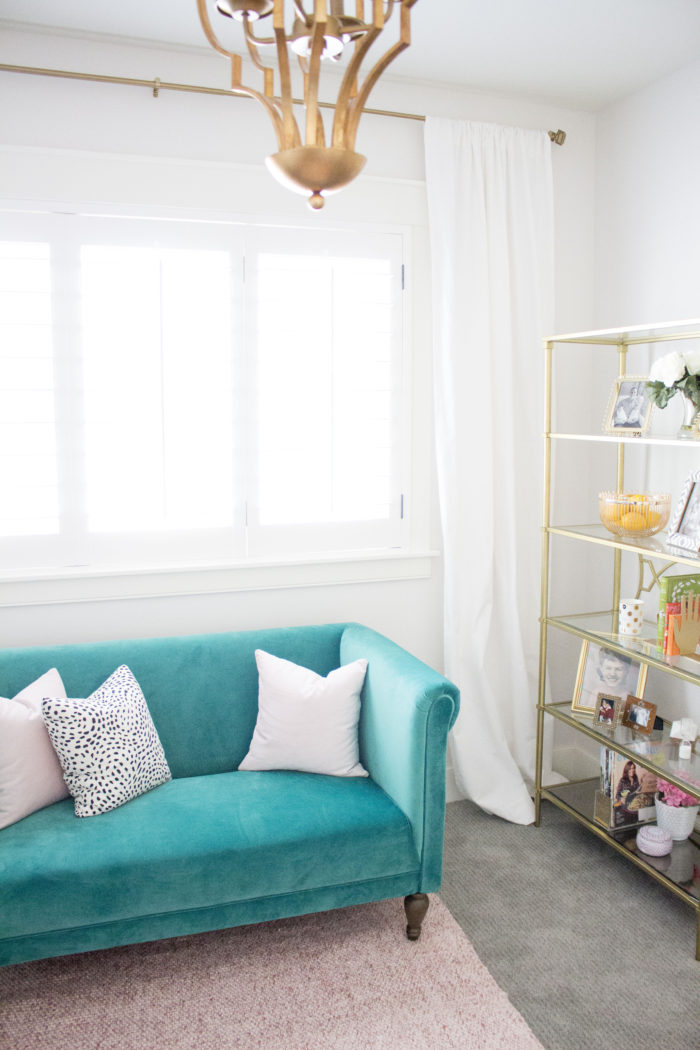 Stapler | Tape dispenser | Desk tray | Note holder | File organizer | Pencil cup | Gold pens | Candle | Gold striped folders | Similar flowers | Bowl | Picture frame | Picture frame 2 | Picture frame 3 | Candle | Hand book ends | Green velvet loveseat | Pink pillow | Spotted pillow | Bookshelf | Faux flowers | Blush chair | Blush pink rug | Curtains | Desk | Leaf artwork | Flamingo artwork | Macaron artwork | Tangerine art print | Floor mirror | Chandelier | Wallpaper
This dream girly office makeover has been in my mind for many months and I am SO EXCITED that it is real life now! I love this desk so much. I had been looking for a gold and white desk and when I found it I talked to Tyler first (as one with a spouse does) and then hit "buy!" You know that feeling when you love it so much that you're afraid it's going to sell out?
The gold desk accessories are the perfect touch, this gold book shelf that is very reasonably priced compared to all of the others I found that were similar. and I love these pillows! They are so high quality. I am really wishing right now that I had done a "before" picture. I mean, this place was BAD, you guys. Like…not inspiring…throw things in the room and close the door bad. At one point this summer after the babies were born, you could hardly even walk in here! What a difference. I love how girly, bright and pink it is.
I love walking into this room now. It's a space that love being in! I think that your work space should be inspiring and bright; a place that you want to spend time. It wasn't before, and now it definitely is!