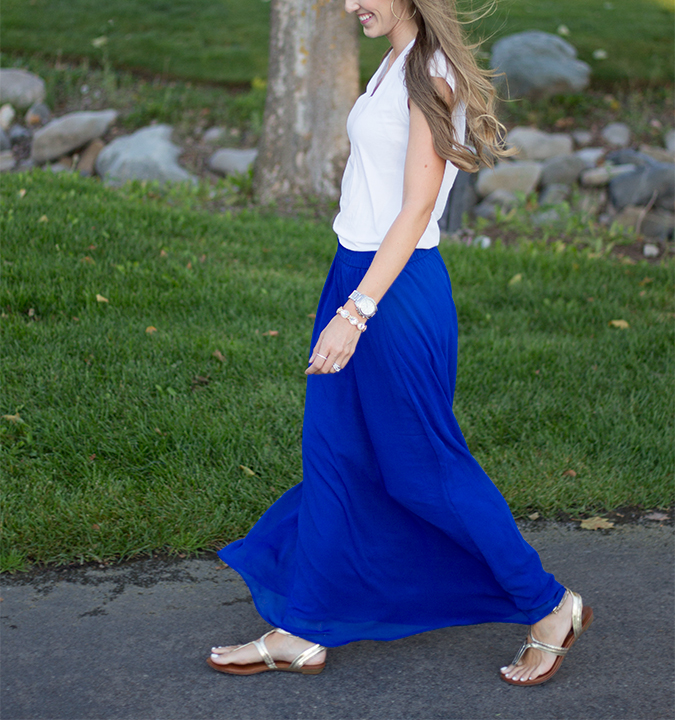 It's Friday!!! I'm so excited. For real.
I had my little sister Katelyn snap a few pics of this skirt last night that I love. She has never used a DSLR camera but the pics turned out okay…thanks Kate! xo I just got this skirt in the mail a day ago from Old Navy and wore it yesterday for the first time. It's high quality and has a lining with a sheer layer on the outside. It swishes and flows in all the right ways when you're walking. Plus, I figured it would be a good excuse to wear blue and support my BYU Cougars.
Why am I telling you about this Crinkle-Chiffon Maxi Skirt you ask ? Because it's on sale today for $27.95 using code SAVEMORE. This cobalt blue color is only avaialable online. For reference, I'm 5'8″ an I got a small tall because I like my maxi skirts really long.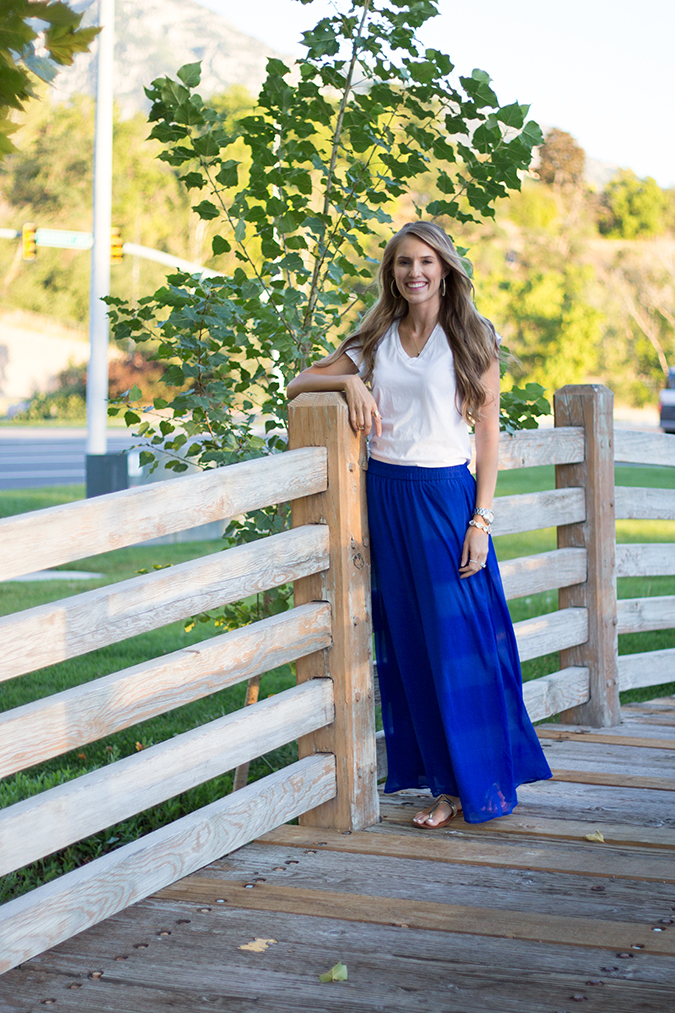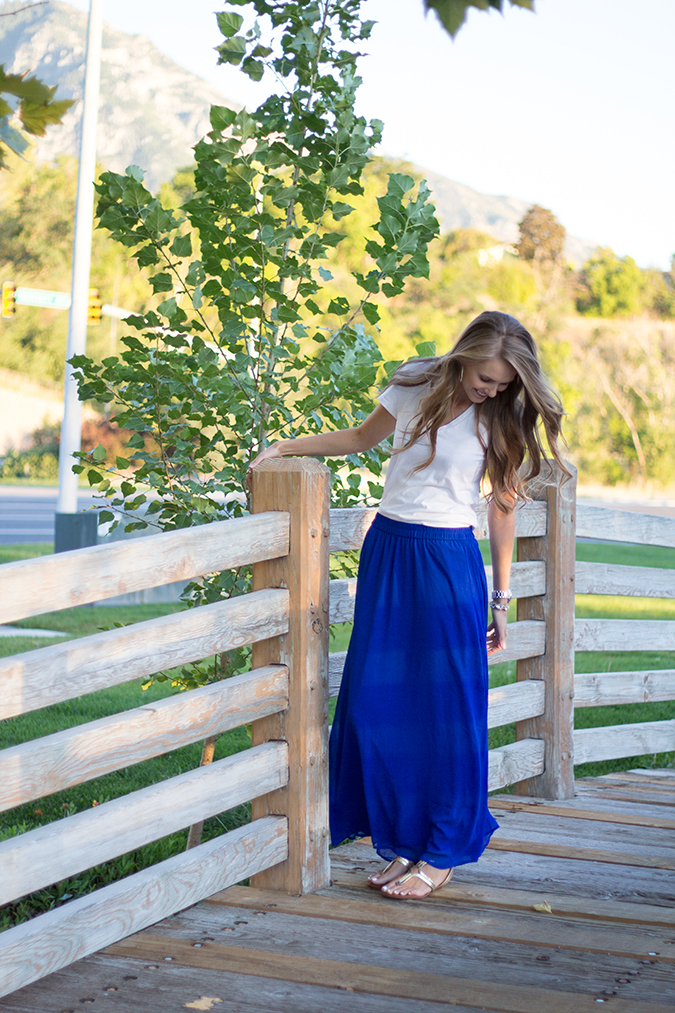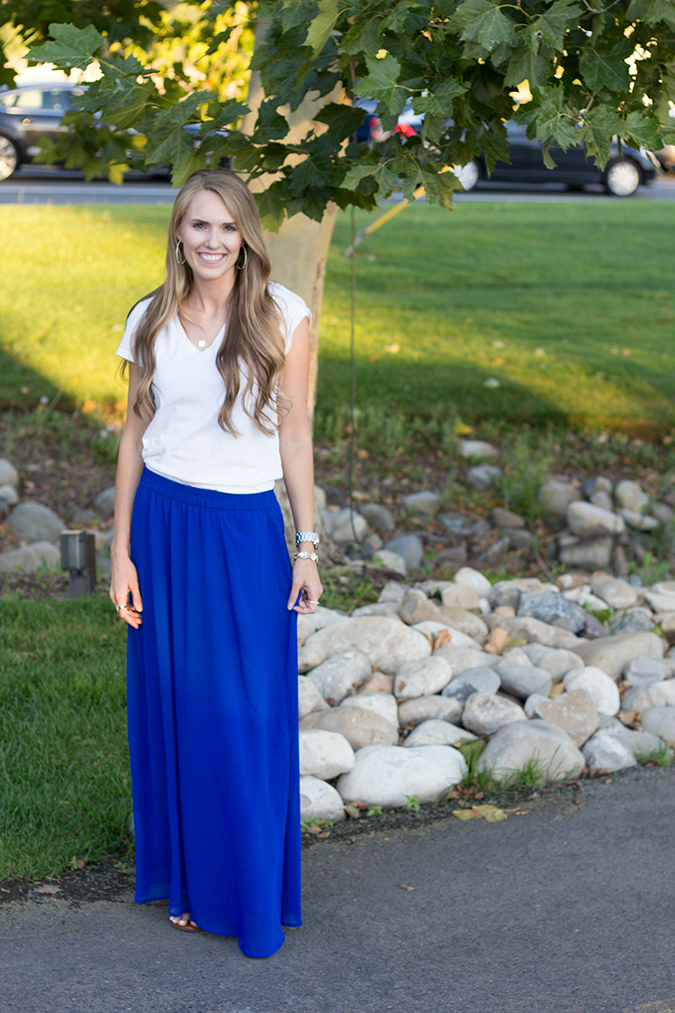 Here are more of my favorite picks: