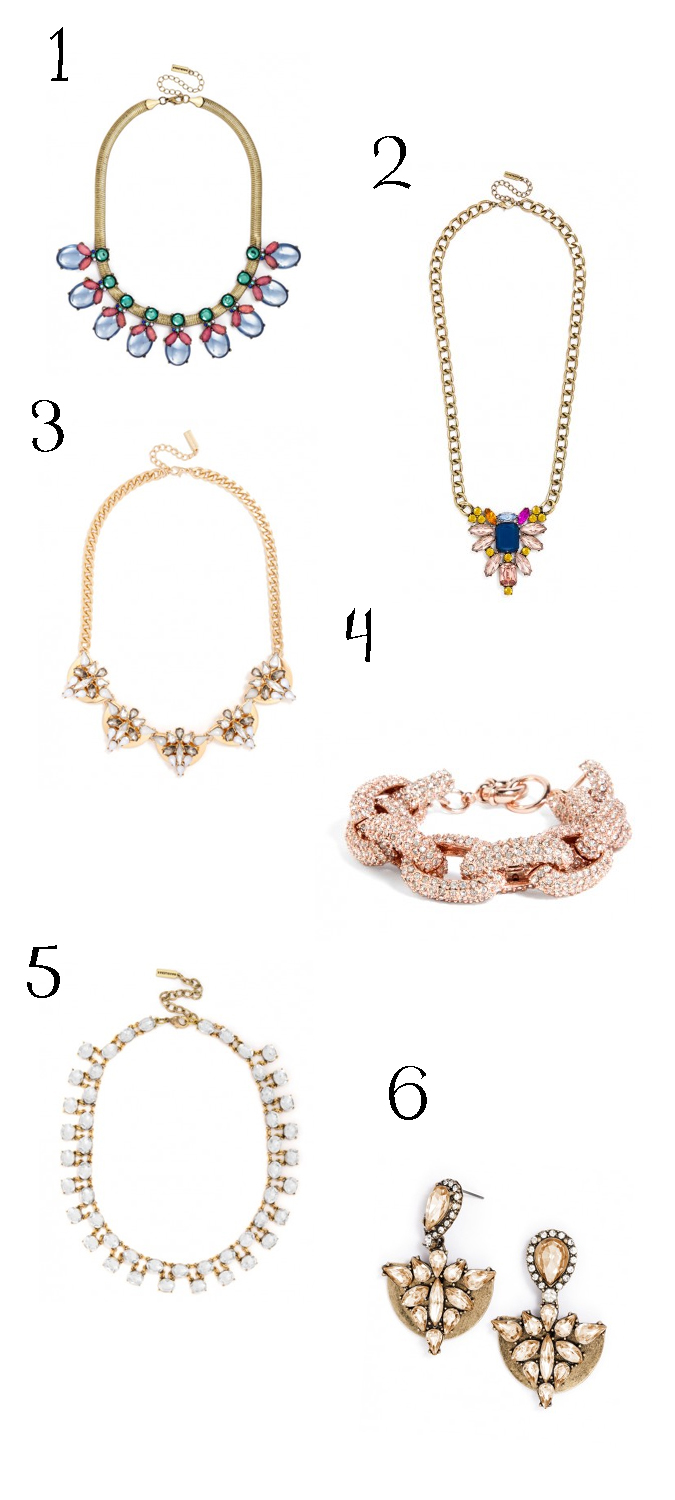 Happy Monday! I hope you had the best weekend ever. What did you do?
Let's start the week off right with some pretty jewelry. I personally love to have jewelry that sparkles so of course I love the jewelry from Baublebar. They have the BEST statement necklaces and gorgeous jewelry all around. I was in line at a grocery store last week and the cute girl at the checkout kept gasping and ooing and awing over my jewelry, then accidentally forgot to give me a bag of groceries and came running out as I was walking to my car and said, "sorry, I got distracted by the sparkle." Ha ha! She was cracking me up.
This month at Baublebar you can get all of the above jewels for a fraction of the price! And FREE SHIPPING! They also offer free and easy returns so it makes online shopping a whole lot less risky. Thank you. I love companies that get us.
1. Bud Gem Collar $52 $35 – comes in black, light blue, peach and pink
2. Crystal Aston Pendant $36 $25 – comes in black, blue and peach
3. Crystal Mesopotamia Collar $46 $30 – comes in antique gold, gold and silver
4. Pave Links Bracelet $68 $40 – comes in TONS of colors – coral, emerald, clear on rose gold, powder blue, pink, turquoise, gold
5. Gemstone Duet Collar $46 $30 – comes in blue, clear, and lavender
6. Crytal Mesopotamia Drops $38 $20 – comes in antique gold/champagne, antique gold/clear, antique gold/peach, gold and silver
Come check back tomorrow for my favorite Cinnamon Pumpkin Waffle recipe. It's so tasty and perfect for a fall brunch. Have a great day!