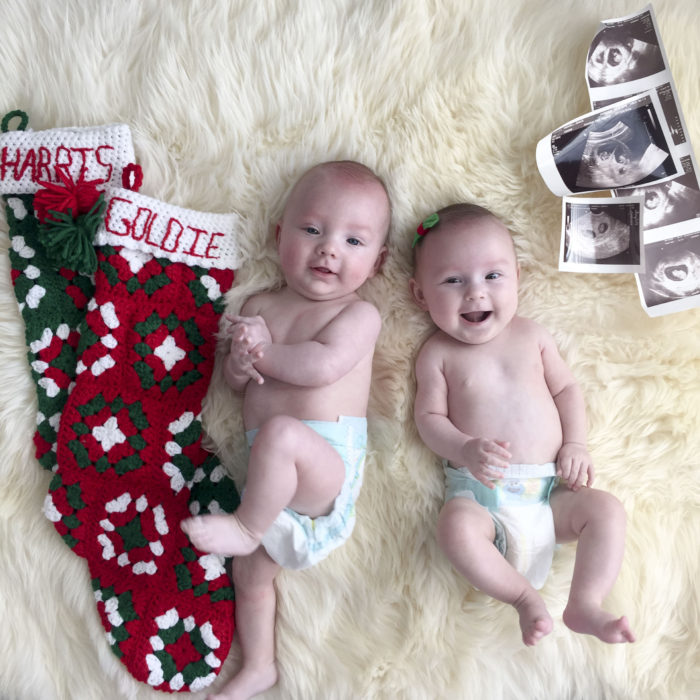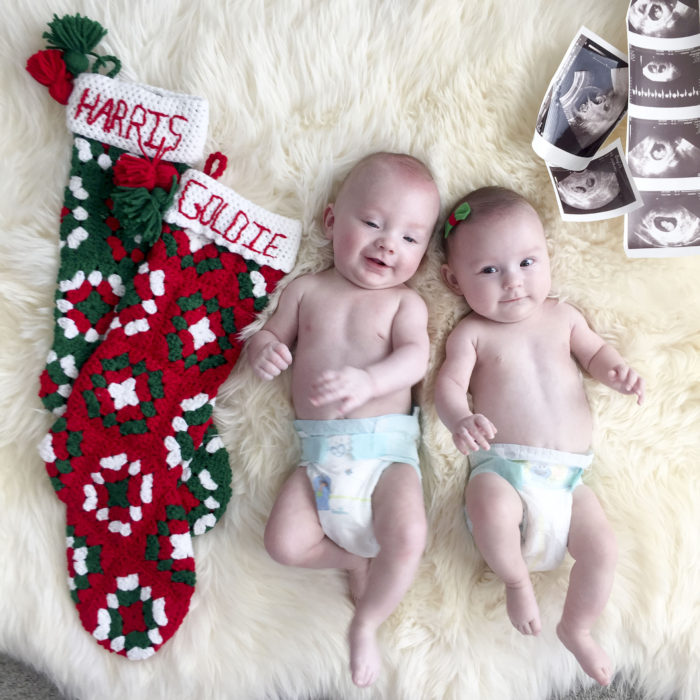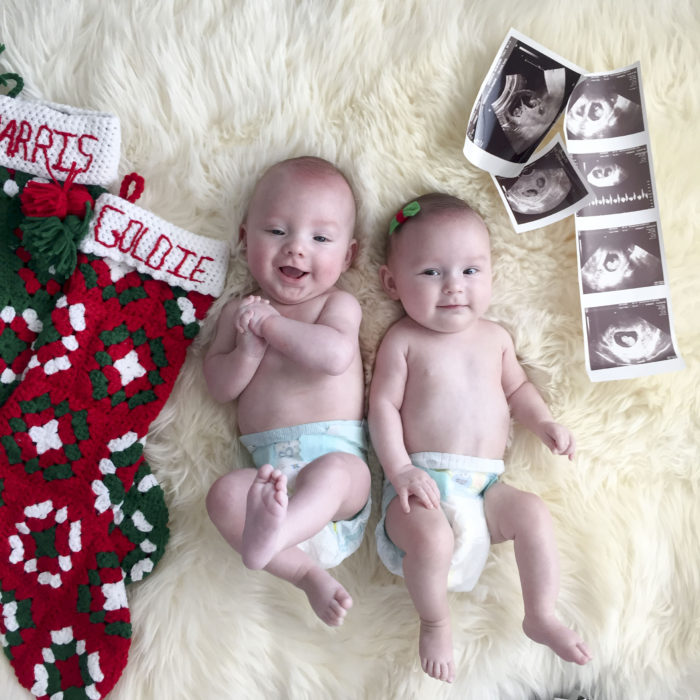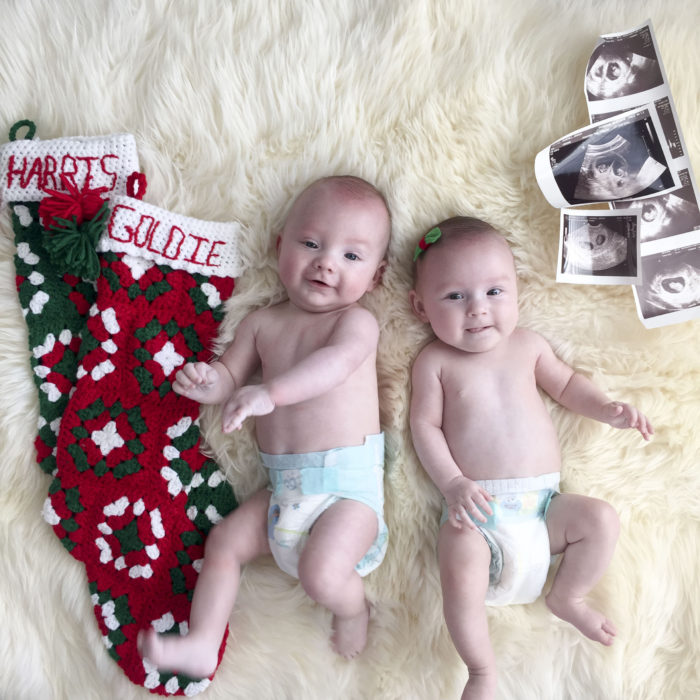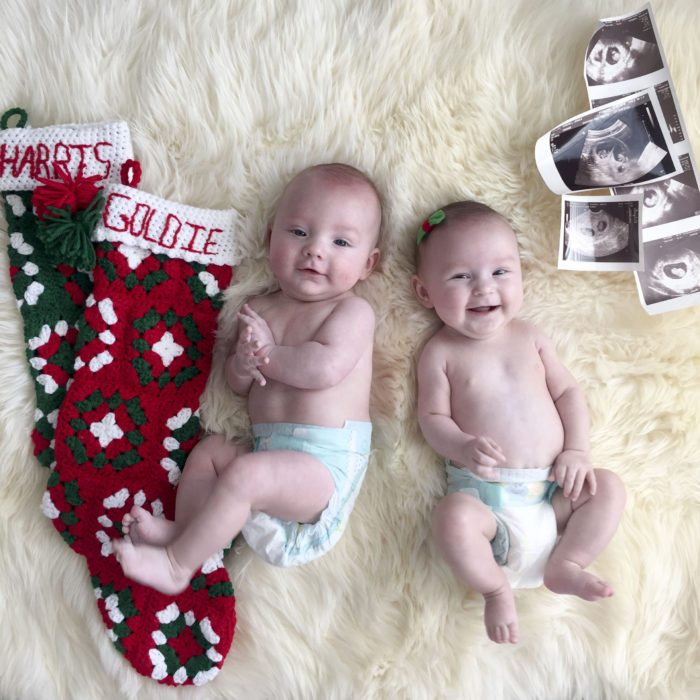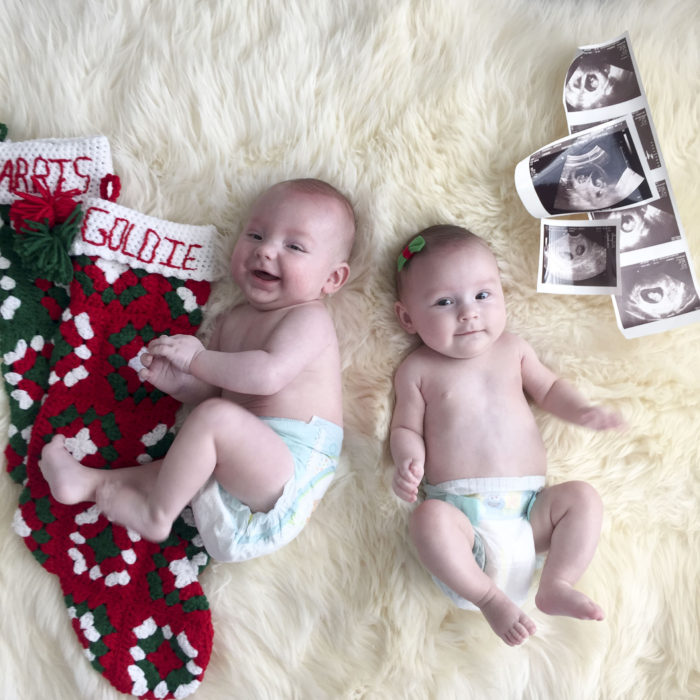 When Pampers reached out asking if I could help them find a deserving family to show a little extra love to during the holidays, I knew that one of my favorite NICU nurses Danielle would be a great person to ask, so I gave her a call and she knew exactly who would be a good fit. I had no idea when I reached out to her that this beautiful little family, the Bartholomews, also struggled with infertility for 6 years. These pictures bring back so many memories of our time in the NICU just a few short months ago! The pictures below make me emotional because I'm so grateful for the staff in the NICU who guards these priceless lives. These innocent babies fight so hard, and their parents fight just as hard for them.
One of their sweet boys came home a couple weeks ago, and the other sweet boy came home yesterday. They live about an hour and a half away from the hospital, so balancing between home and hospital was extremely hard. When my babies were in the NICU, I remember being really nervous that one of our babies would come home before the other one, and I only live 20 minutes away from the hospital.
Here is a tidbit about their stay in the NICU from the twins' mama, Tiffani:
"After 6 years of struggling with infertility, Luke and Ty were born at 29 weeks and 6 days via emergency c-section due to Ty's heart rate continually dropping and taking longer each time to come back up. Luke was born at 3 lbs 6 oz, Ty at 1 lb 13 oz. Luke spent 7 weeks in the NICU and Ty spent 9 weeks making it home just in time for Christmas. We had many ups and downs during our stay especially with Ty's health, including a necrotizing enterocolitis scare (I had to Google this; it means a serious disease that occurs when the intestinal tissue become damaged and begins to die. It most often affects premature infants. Common symptoms include bloating or swelling in the abdomen, bloody stools, and diarrhea). Our time in the NICU was the hardest time in our lives so far, but we were able to witness so many miracles not only with our boys but with those around us as well."
I love her positive note at the end. I'm so happy that their precious angel boys are home with their mom and dad for Christmas, and really grateful that Pampers allowed me to find a sweet couple for them to help a bit during the Christmas season. See pictures of the precious babies below!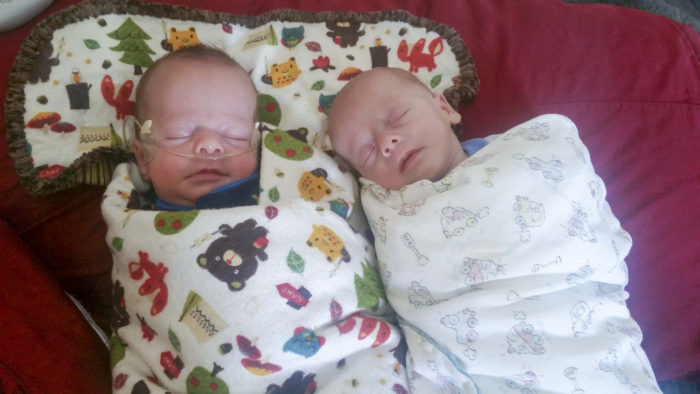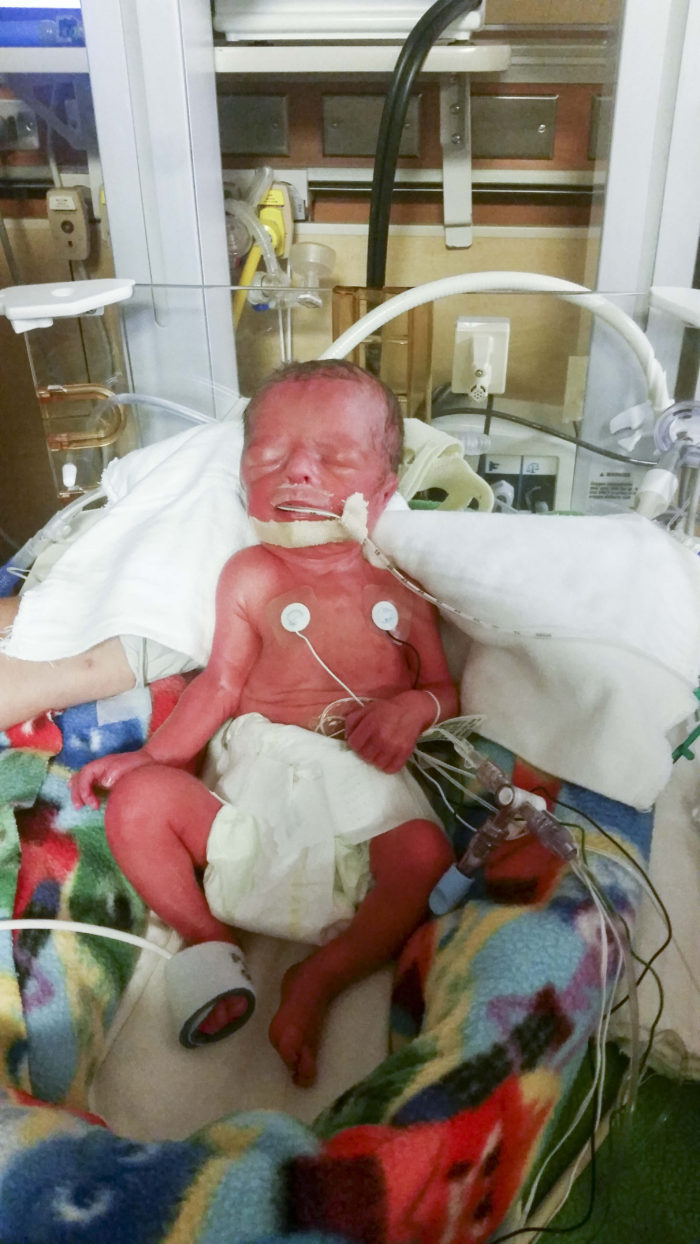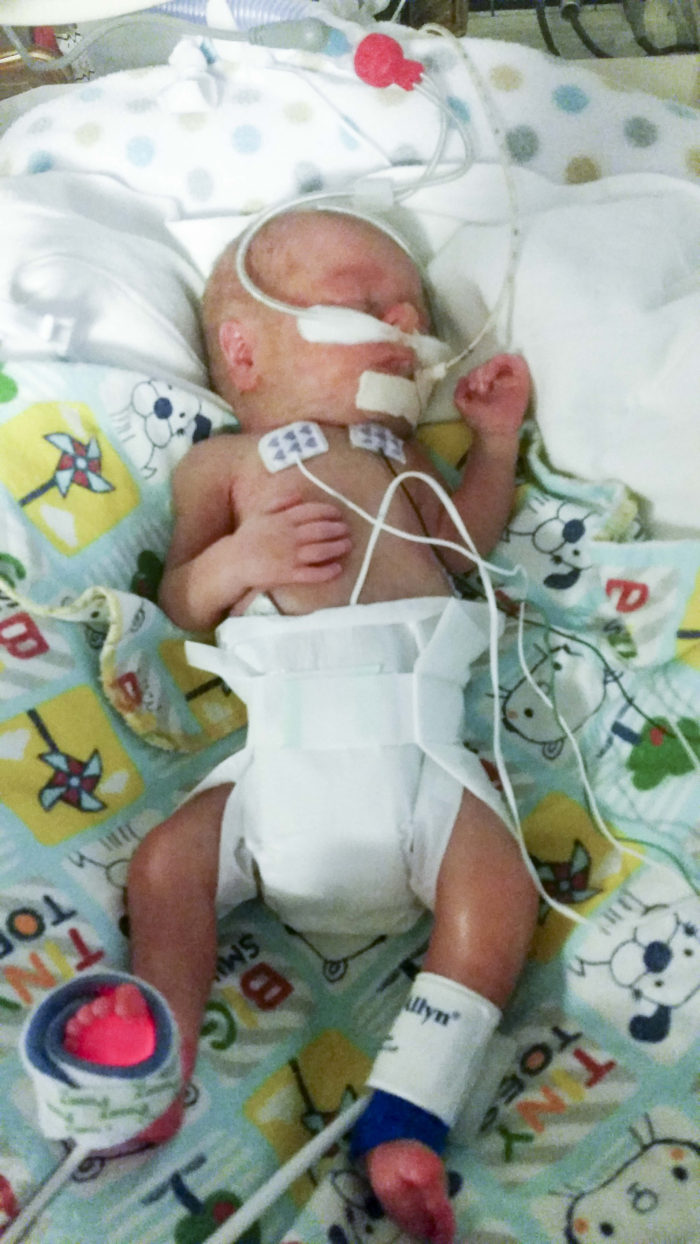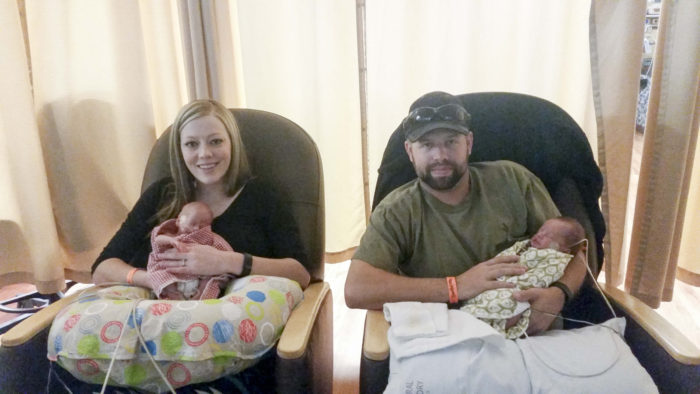 This post is brought to you in partnership with Pampers.