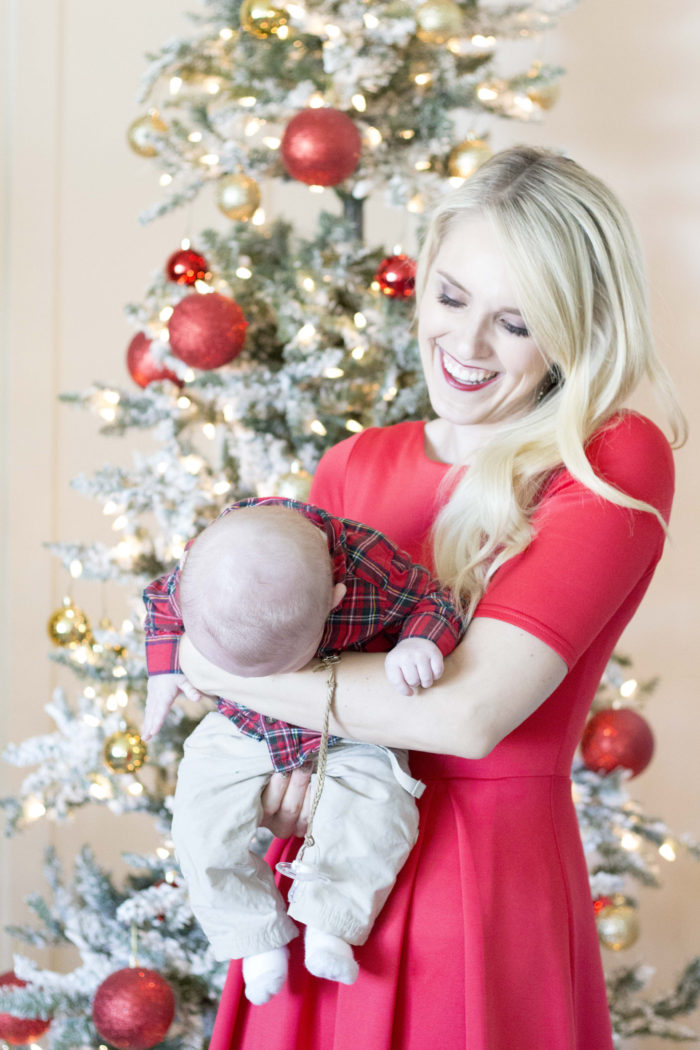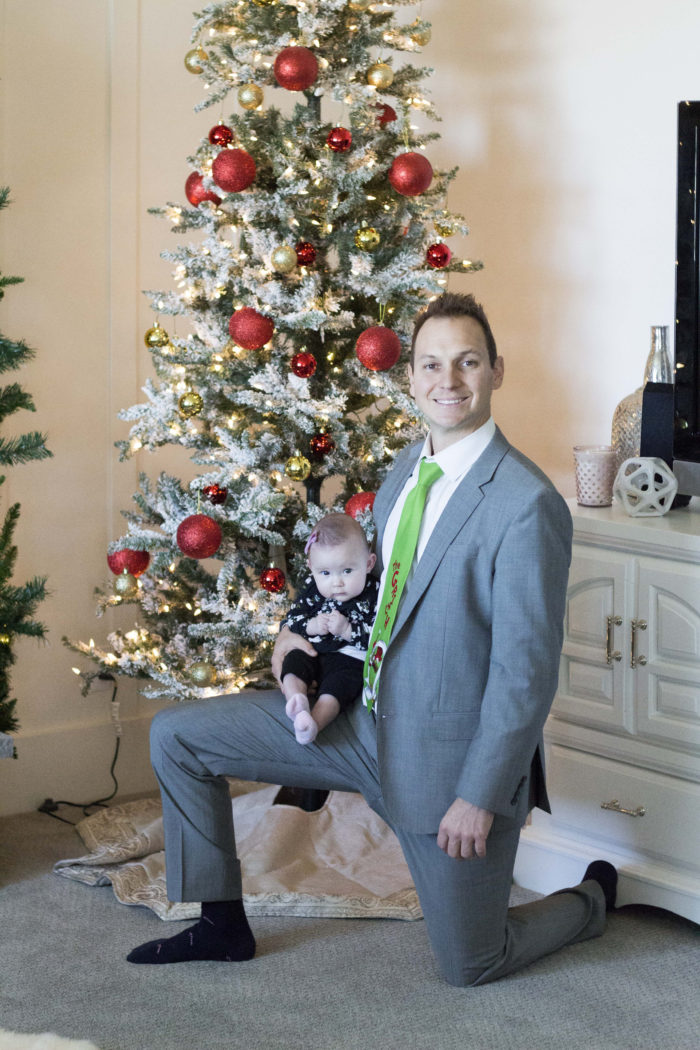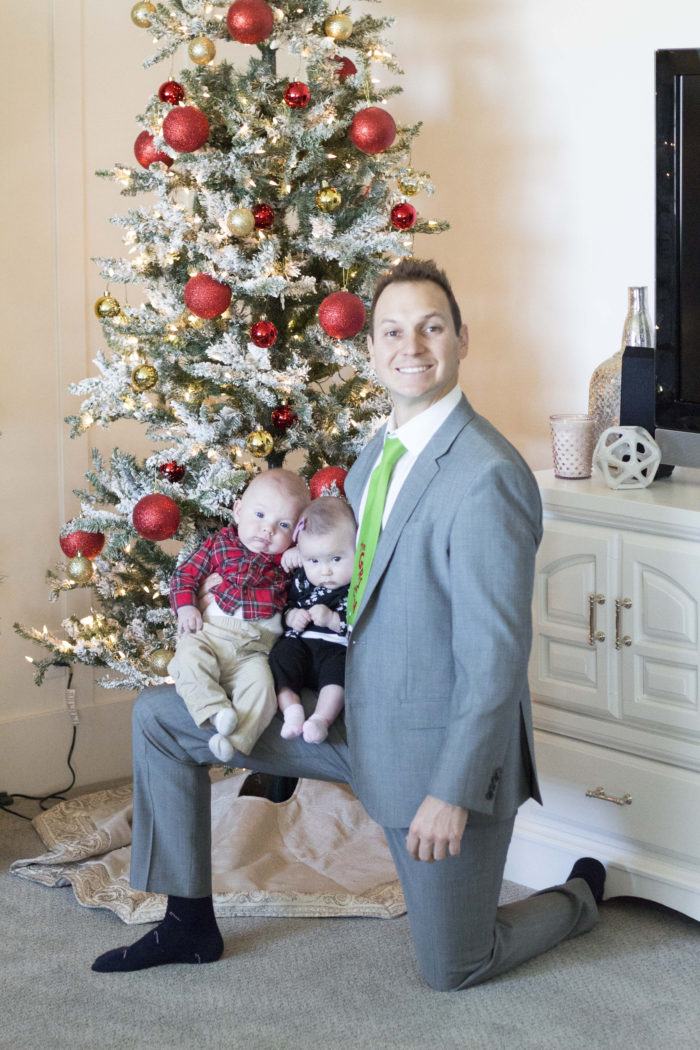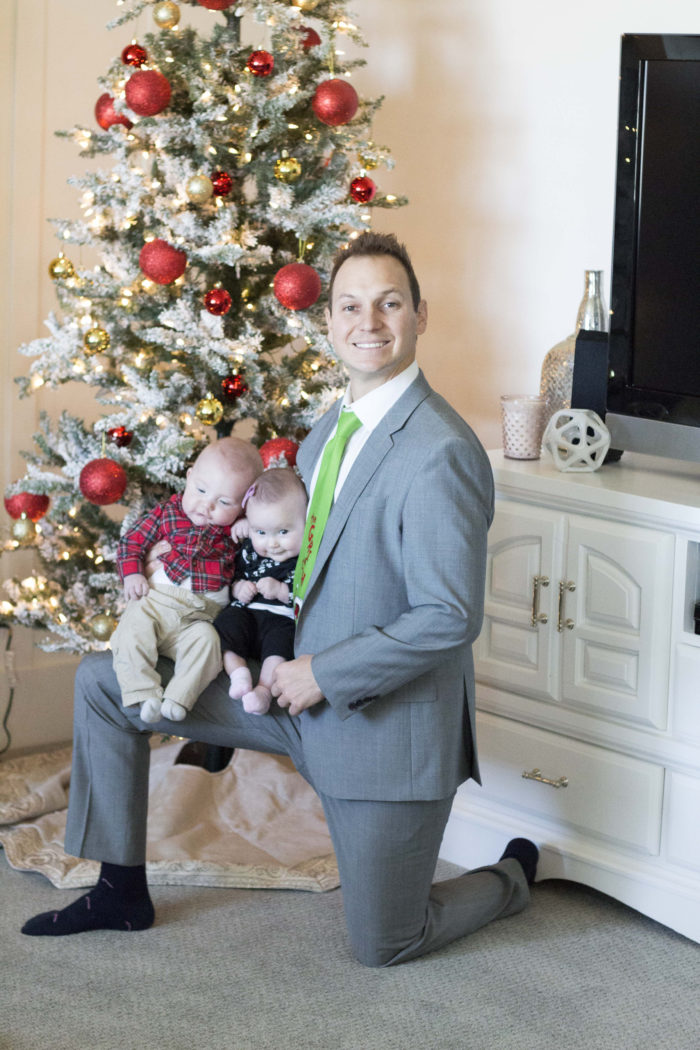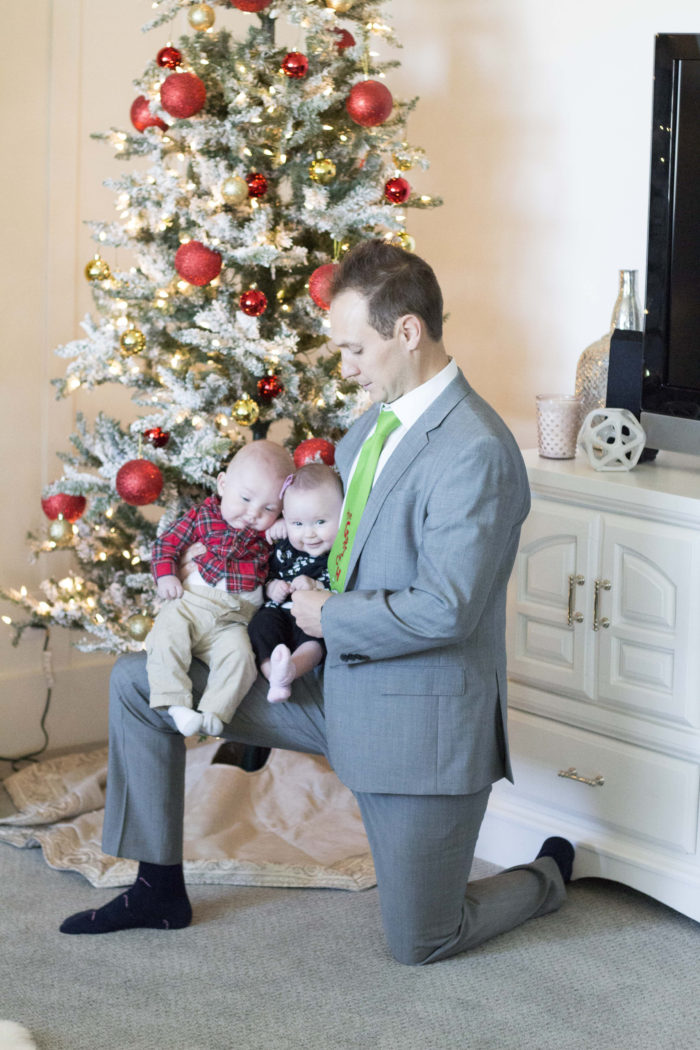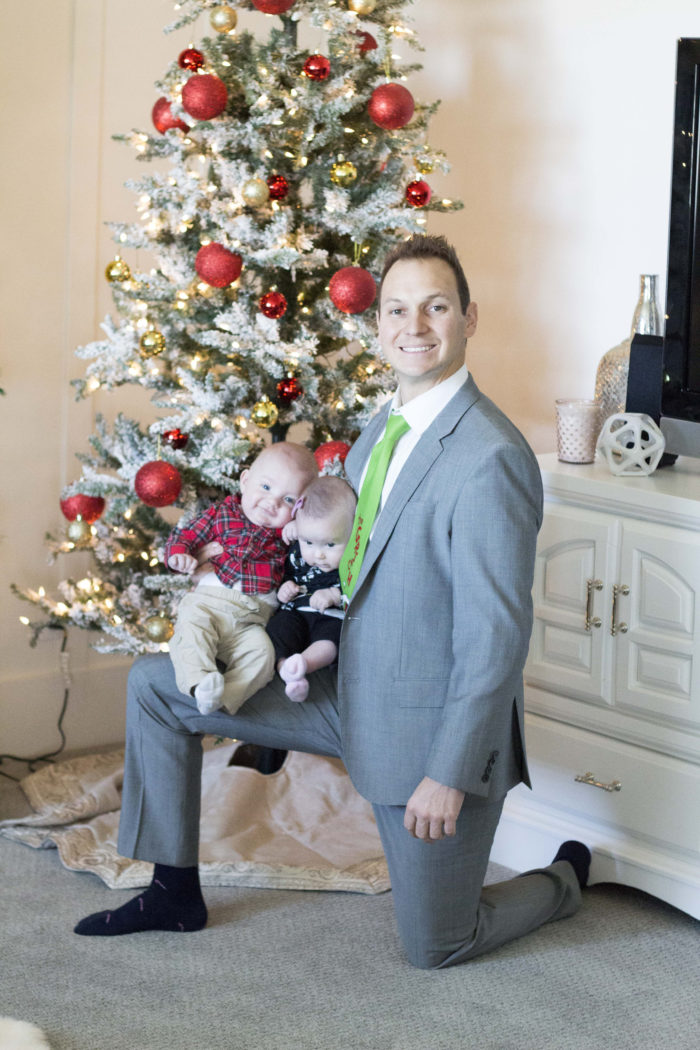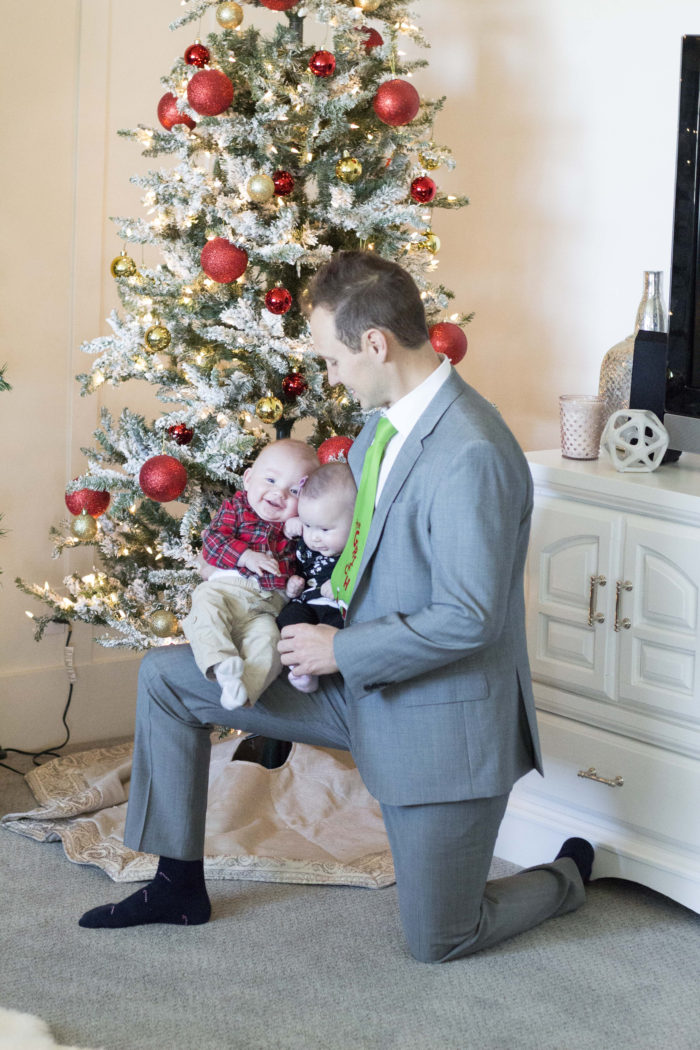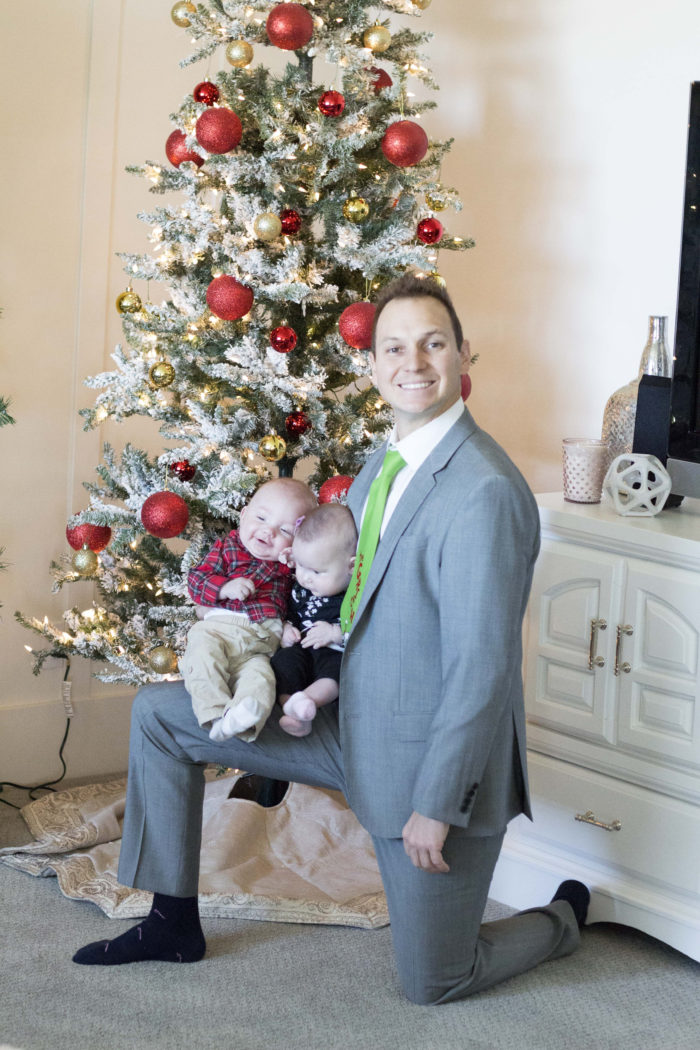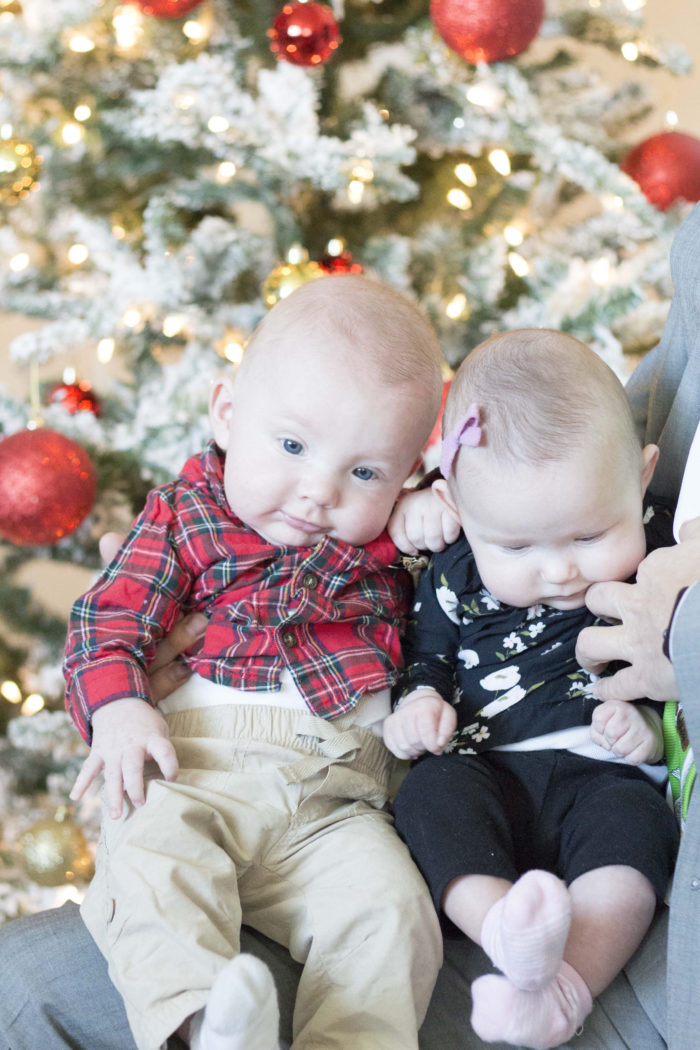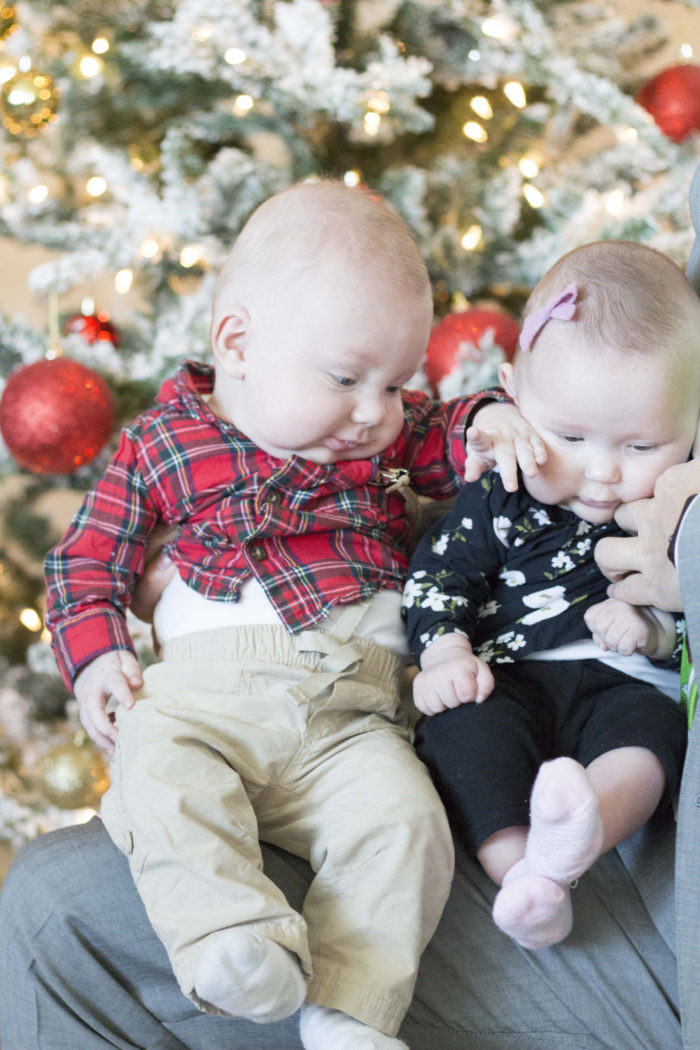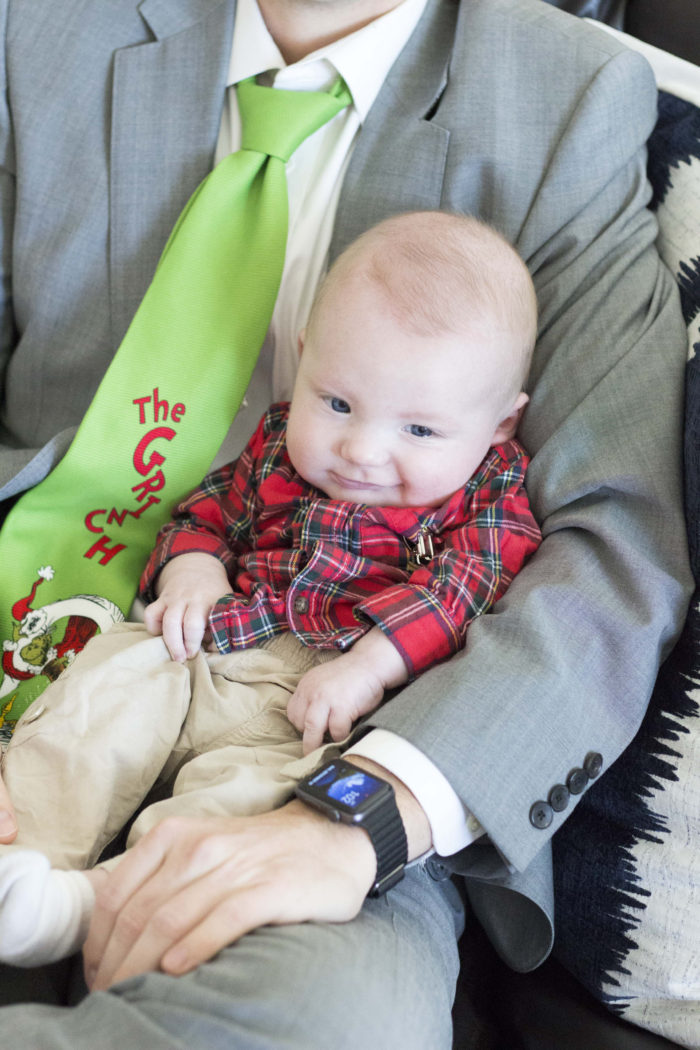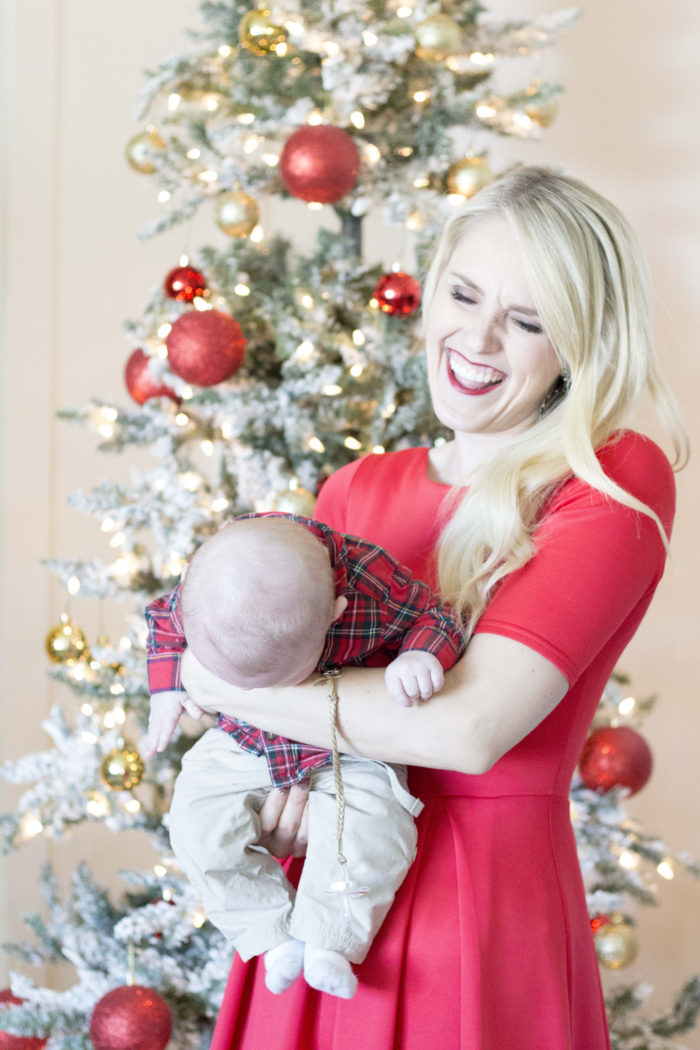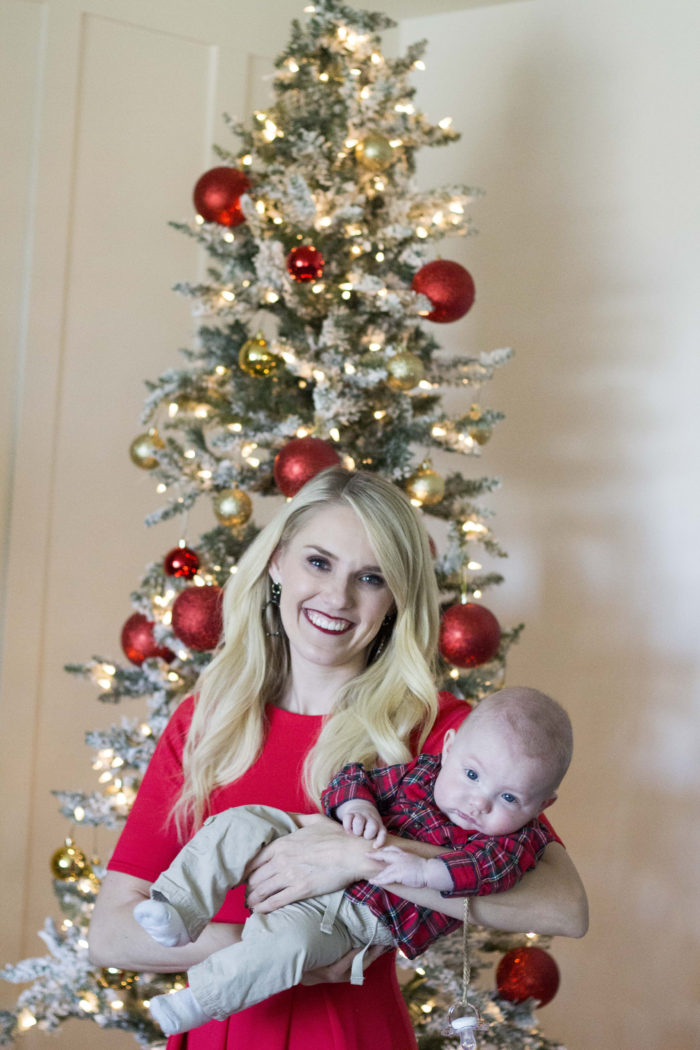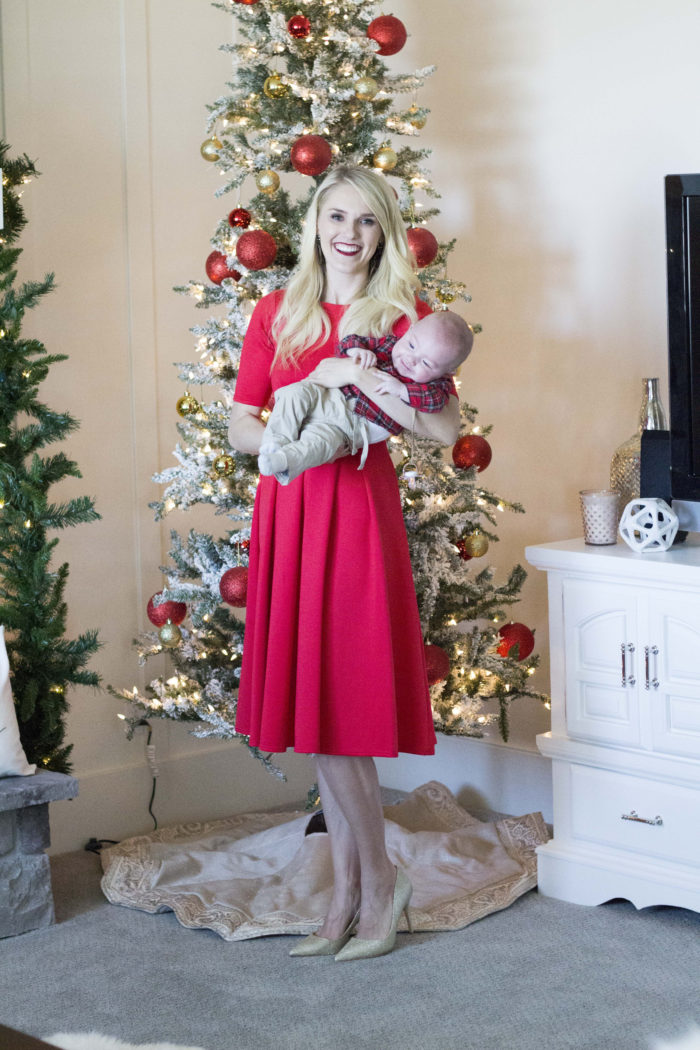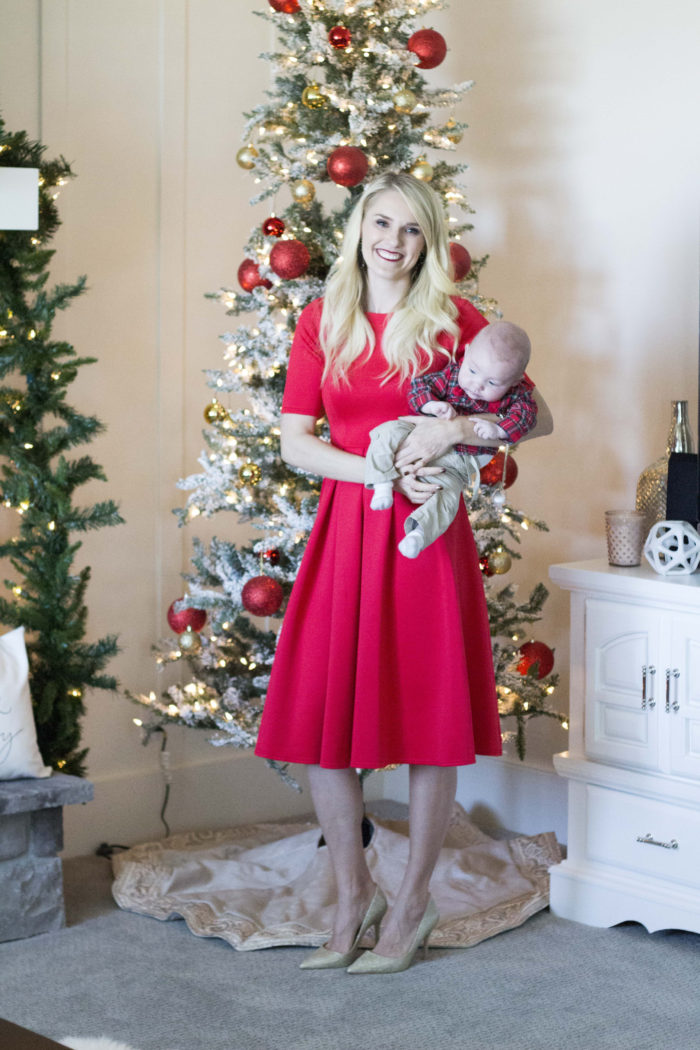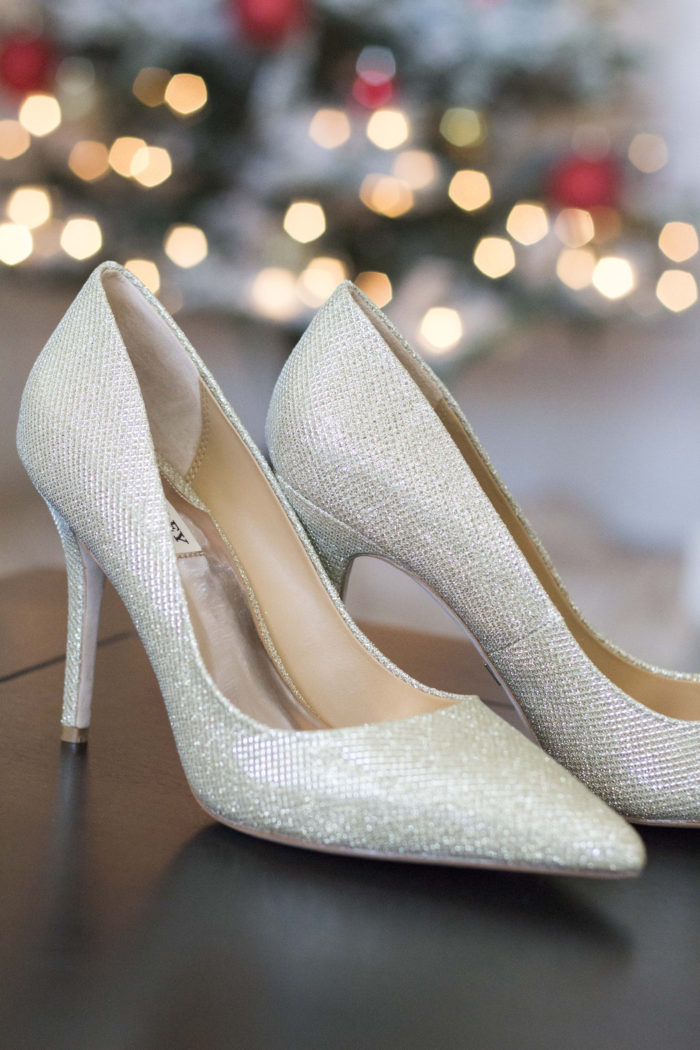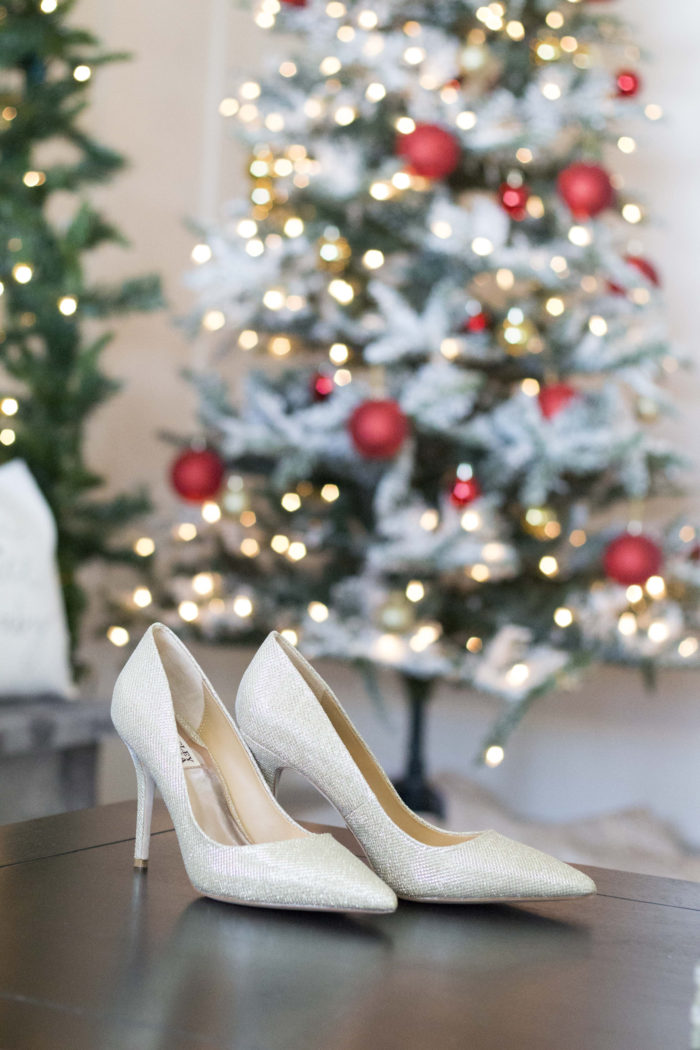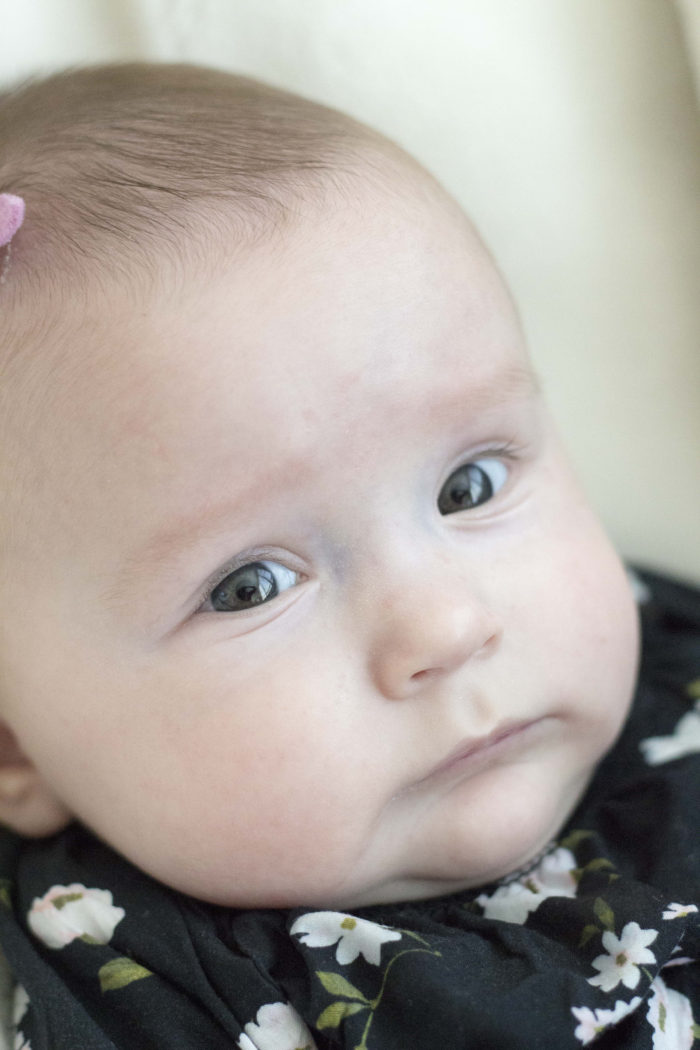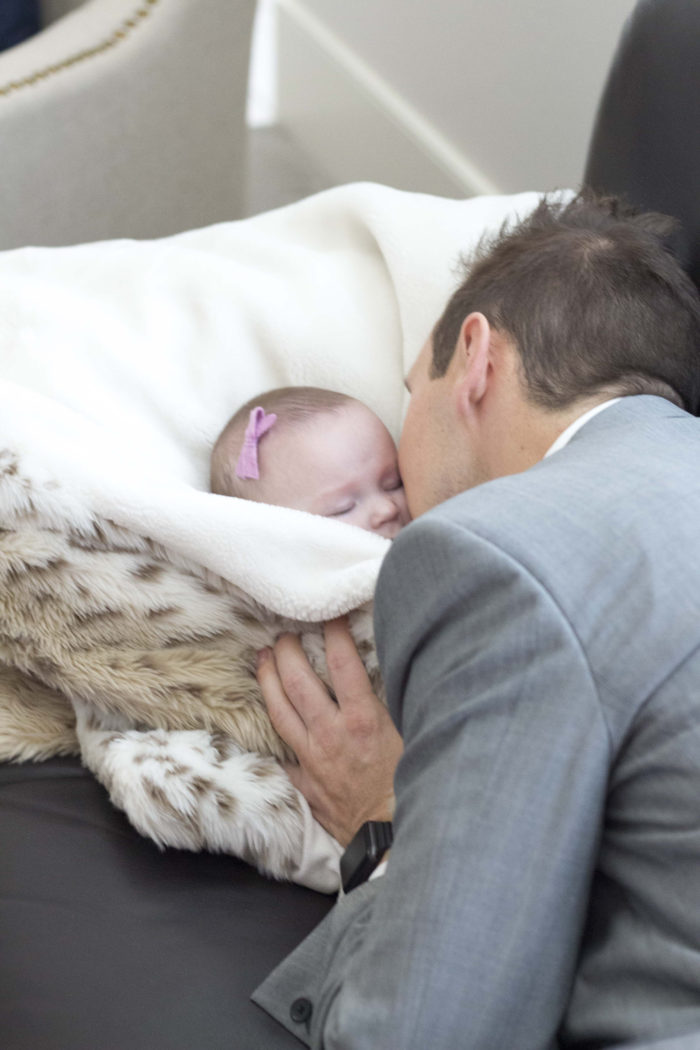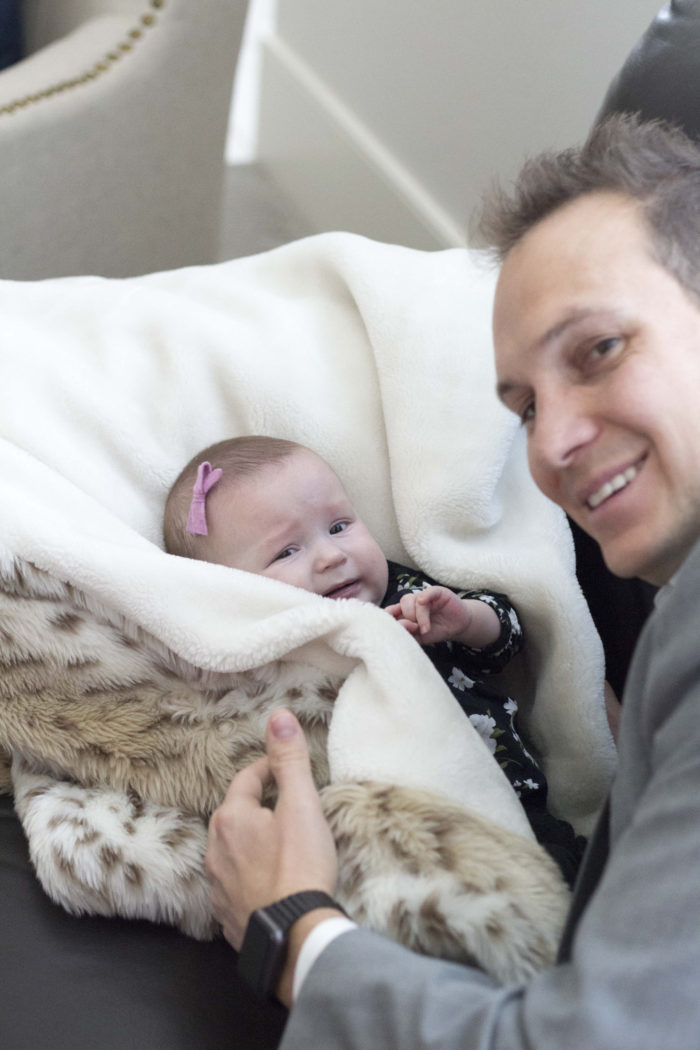 Red dress: ASOS, similar here | Shoes: Amazon
We took these pictures on Sunday and I posted so many because they made me laugh!! Please look closely at the babies' faces, especially as they sit on their dad's lap. Real life, my friends, this is real life. For every "perfect" picture, there are probably about 40 that aren't so perfect but I like those more because they tell the whole story and help you remember all of the memories and laughter behind them.
I rounded up my favorite sparkly holiday shoes for New Years Eve with Amazon Fashion! I'll most likely be wearing my sparkly heels in my pajamas in bed at 10:30 pm myself, but maybe you have somewhere fancy to go 🙂 I love wearing heels to church each week so I'll probably use them there more!
Here are my favorite shoes (click on each image to take you to that item):