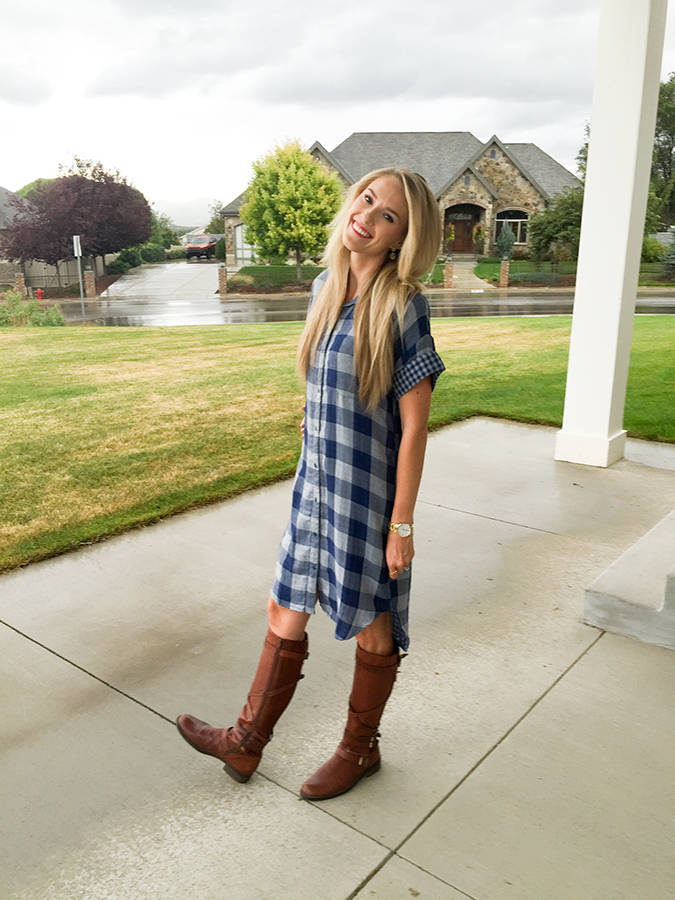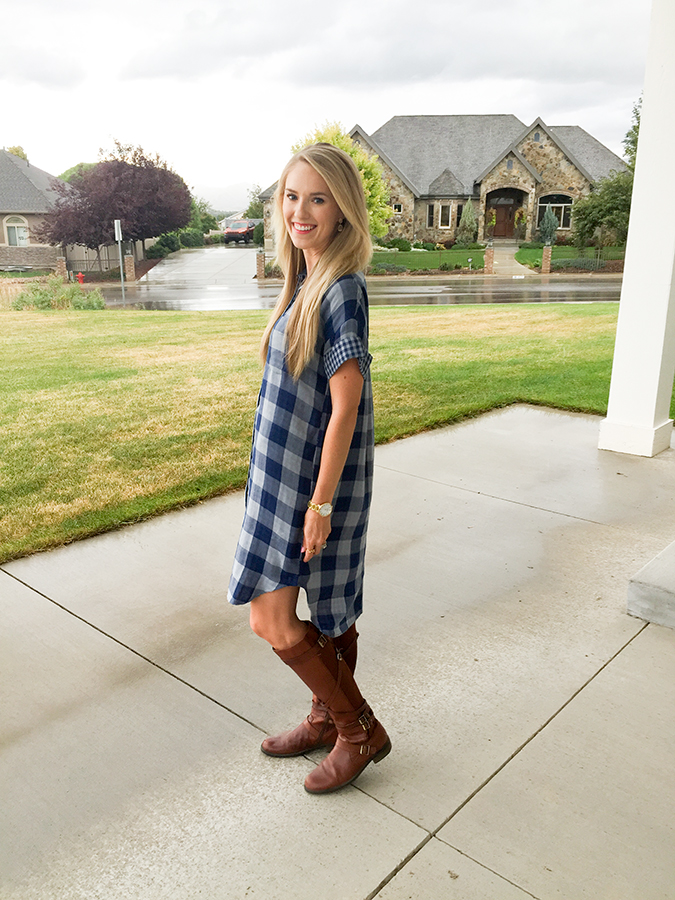 Plaid Shirt Dress

These pictures were snapped really quickly right before work yesterday, but so many people have been interested in this cute dress that I wanted to post it here too!!

Get this dress for $19.60 today only using code STYLESAVE!! I LOVE this dress and think it's perfect for transitioning to Fall. I'm wearing a medium tall but I think the small tall would have been a bit better.

Happy shopping my friends!