Happy Monday to all! Normally I'm not that thrilled about Mondays (I know…I really do try though!) but this week is different. We have some great holiday parties this week and we get to go see the Hobbit on Wednesday. The Hobbit + a giant bucket of popcorn is TOTALLY my jam. It's my happy place. Do you have any fun things you're looking forward to this week?

Pottery Barn rarely does free shipping on everything so I thought it was noteworthy because you do today using code FREESHIP, PLUS if you order today you will get it by Christmas PLUS they have quite a few things on sale like these Faux Fur Throws which are SO cozy. They are $29 off. My mother in law got some of these years ago and they hands down the coziest, softest, most luxurious blankets that I have ever had the privilege to snuggle with. Okay, that sounded kind of weird but you get what I mean…right? I personally think that luxury pieces like this are so worth it and really make a great statement in your home. Don't ask how much I spent on my fur throw pillows…but I don't regret and I think they make my living room!
They also have some great Christmas decor on sale right now too. Click here to see lots of great items including all of their stockings on sale.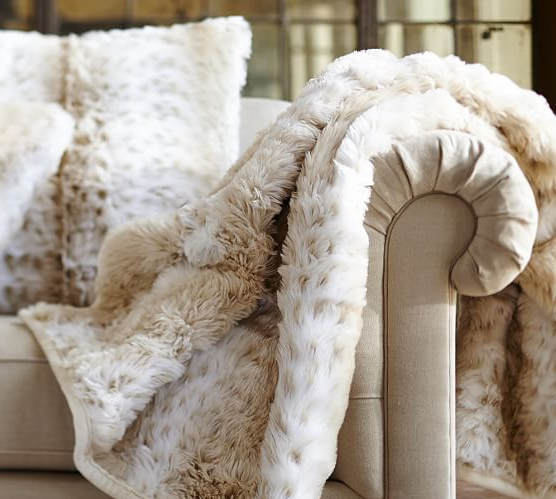 And don't forget to shop the Kate Spade Surprise sale here!!! The last day is today. They have some GREAT jewelry and wallets up to 70% off!!