Remember how yesterday I found a great sale on Kate Spade and mentioned the Kate Spade Surprise sale? Well, today just so happens to be the Kate Spade Suprise Sale! SURPRISE! This is in my top 2 favorite sales ever (the other being Nordstrom's Anniversay sale). You can get purses, wallets and jewelry up to 75% off! The quality of these purses and wallets is so great and I wish I could afford to buy 15 of them. This is a great time to get Christmas presents for the women in your life! I picked out some of my favorites below and compared the original price to the sale price. You can find all of the items on sale here!
There are some great smaller purse options which are perfect for traveling. When we travel, especially out of the country, I always wear something that will fit my money, phone and a few small things, plus a crossbody so that it doesn't get stolen and I don't accidentally set my purse down somewhere. This sale is the best and I always get so excited to share it!!!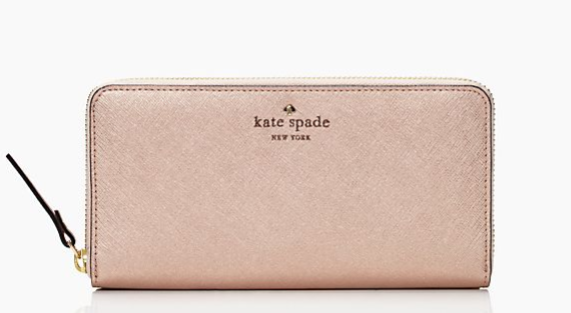 Mikas Pond Lacey wallet | $79, regularly $178 – I have this wallet and I LOVE it, plus it's so pretty that I get compliments on it all the time 🙂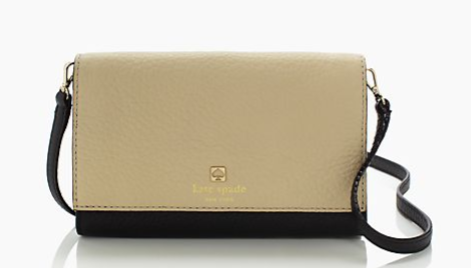 Southport Avenue Convertible Crossbody | $69, regularly $198 – this would be SO PERFECT for traveling when you need something smaller to carry your money and you can put it around your body so that it doesn't get stolen.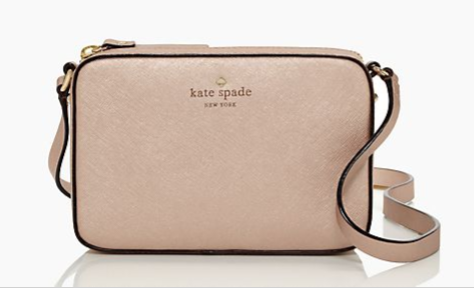 Mikas Pond Clover | $69, regularly $198 – again, PERFECT for traveling or somewhere that you don't want to be lugging around a massive bag, plus it's a crossbody.
Click on each image below to take you to that item: