To my beautiful children,
Hi, babies! I came home from work last Friday and scratched all plans that your daddy and I had to go out to a movie. I couldn't get out of bed…I was so tired!! So we made spaghetti at home at 9 pm and watched Netflix and TV shows all night. And I loved every second.
I woke up at about 9:45 am on Saturday and felt so good! I cleaned up the house and even went on a walk in the gorgeous sunny weather. I felt pretty good on Sunday and really great on Monday. I kept thinking that the morning sickness had ended right at 12 weeks…holla!! Yeah, no. Tuesday afternoon hit me like a ton of bricks and I think you guys are growing or something because all I really want to do is lay in bed or sit on the couch. I left work early yesterday and got into my PJ's at 4 pm. I called my mom a couple hours later and asked her if she thought it was okay to be lazy sometimes. I have this weird guilt when I'm not being productive 24/7! I put so much pressure on myself. She assured me that my job was to make babies right now and even though I was laying in bed, I was working really hard 🙂 Also, when I left work yesterday, my co-worker Kam said that when his wife was pregnant, she would always say, "I am making a human. What did you do today?" Ha ha ha…bed and Netflix it is then 😉
Your dad stopped by at the grocery store on his way home yesterday to get me what I wanted. I sent him a list and told him that I wanted white bagels and reduced-fat cream cheese among a few other things. He came home with 3 blocks (LOL) of fat free cream cheese. I was so grateful that he went to the store for me but that wasn't what I wanted! When you feel like crap and the only thing in the world that sounds good is cream cheese and a bagel, that's what you want and it can apparently be quite devastating when you don't get it. He kindly said that he would go back to the store and get the right cream cheese. This sounds hysterically dramatic but fat free cream cheese is gross…I wanted the kind that comes in a tub for bagels. Reduced fat, not fat free!! Ha ha so I started crying because it all just built up on me. I felt so bad asking him to go back, and I have felt crappy for months and months now and it just seemed like a little too much. So I let it all out. A nice, good, sob fest. I told him that I was sick of feeling so horrible. I felt horrible for months going through IVF and now I feel nauseous and exhausted all the time. Sometimes you just have to let it all out and then you're fine! I'm grateful I'm pregnant and I wouldn't change a thing about our journey, but I'm only human and I just needed to cry for a bit. After I was done, he made me some dinner, went back to the store and got the right cream cheese, and we went about our night happy 🙂 He even cut up the lettuce for my salad really small like I asked. When the thought of most food makes you want to vomit, you get really dramatic when it comes to your food requests. He's such a sweetheart.
I slept in until about 10 today then went into work. I felt pretty nauseous still but I felt fine enough to go into work for a few hours. When lunchtime rolled around, the only thing that sounded remotely appetizing was a smoothie so I drove to Roxberry Smoothies. I couldn't decide between an acai bowl and the pina colada smoothie…so I got both. Naturally.
One of my favorite things that your daddy does right now is text me throughout the day and ask how "you three" are doing. It makes me smile! He came home tonight and saw my belly and said, "oh! I see a little belly! My babies are in there!" Nothing makes me happier than thinking about how he'll hold and play with you. My heart could burst. Even though I'm not feeling well, it still makes me smile every time I think about you growing inside. It's all worth it.
You're worth it!
12 weeks on Sunday right after church! I was so surprised to look in the mirror and see the bump popping a little bit in this skirt 🙂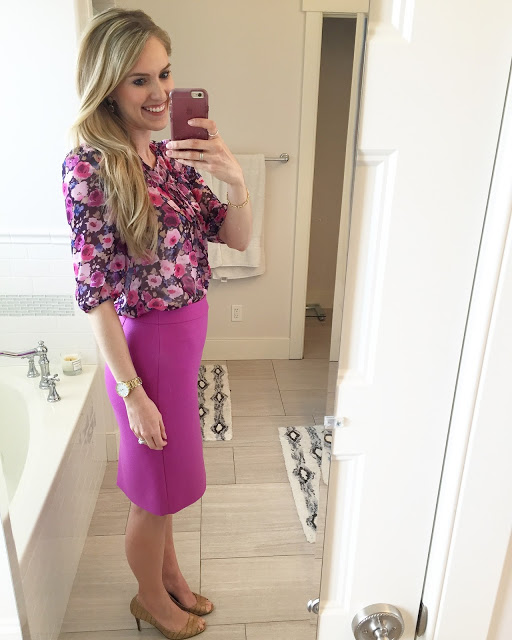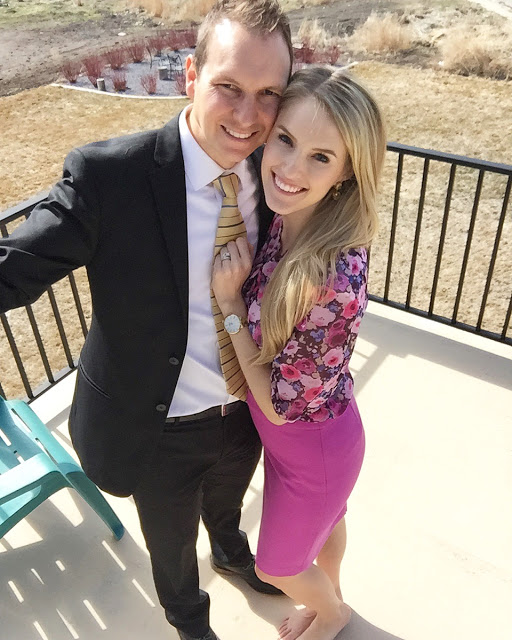 Feeling good on my walk on Saturday! I didn't even care what I was wearing. Until I saw my neighbors…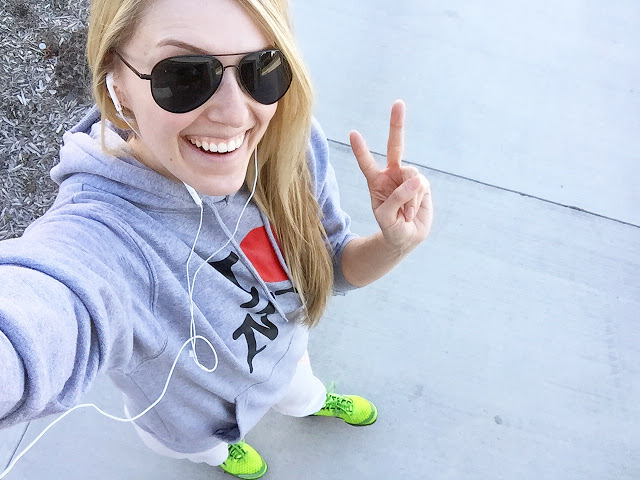 The cream cheese culprits.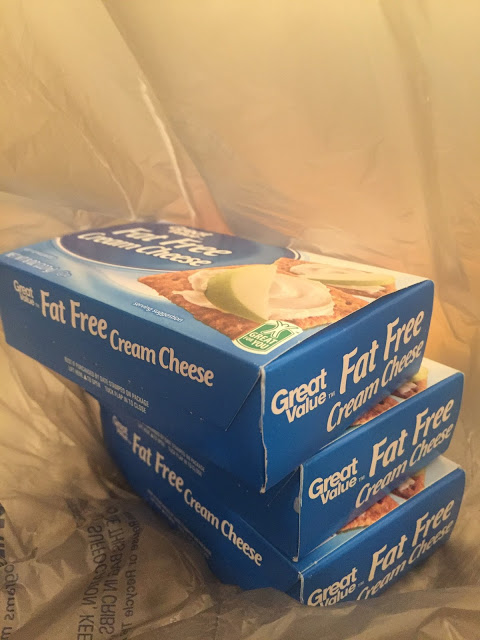 When you can't decide if you want the acai bowl or the smoothie…you get both. Apparently.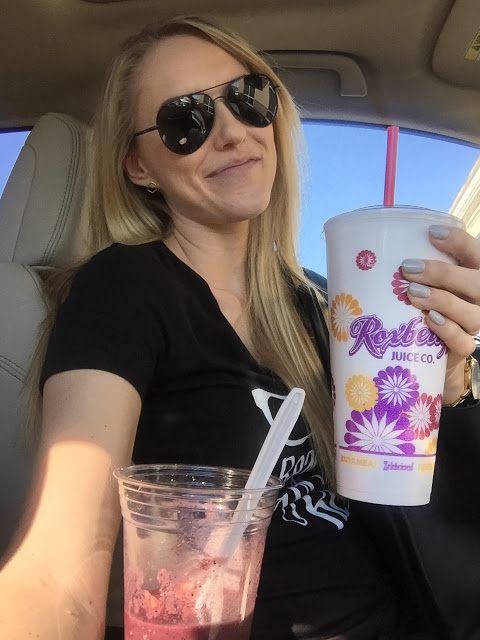 This shirt
made me smile the second I saw it. Readers gonna read, baby!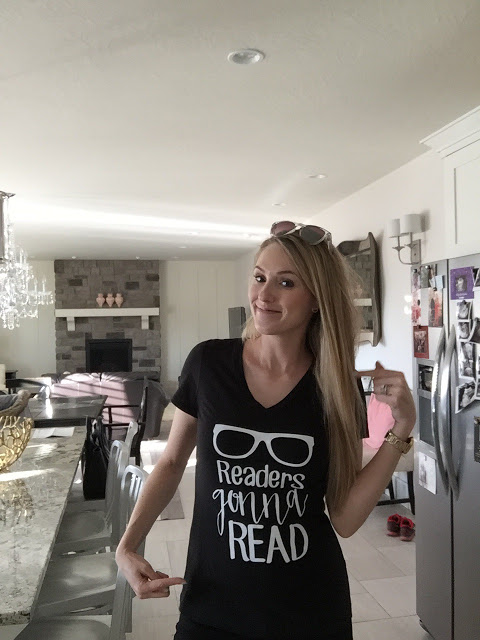 My hair is the source of some embarrasment lately. Mama needs her sleep. And it's obviously not embarrassing enough to actually drag myself out of bed any earlier some days.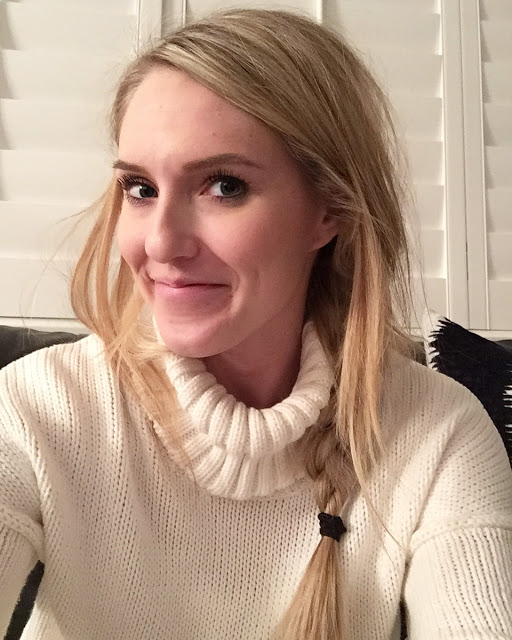 The dinner that my sweet Tyler made me…lettuce cut small 🙂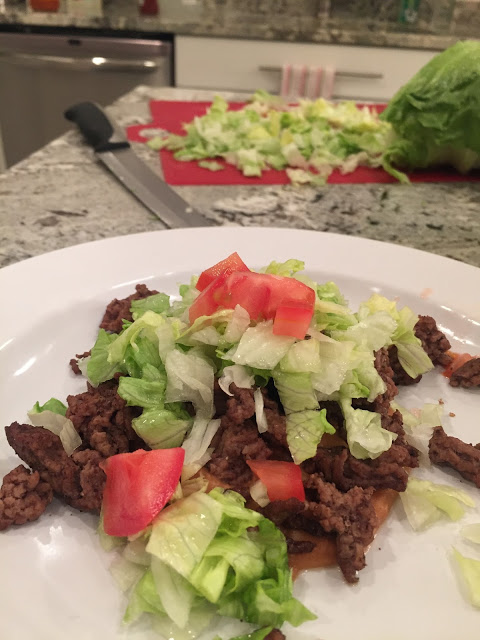 Laying in bed. I do a lot of that these days.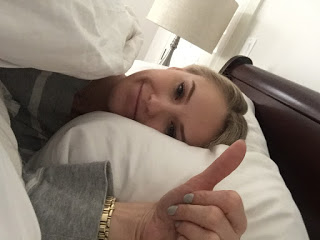 Quick bump shot before changing into my PJ's at 4 pm yesterday. My tummy starts out flat in the morning and starts to pop out in the afternoon. I love my sweet babies in there!