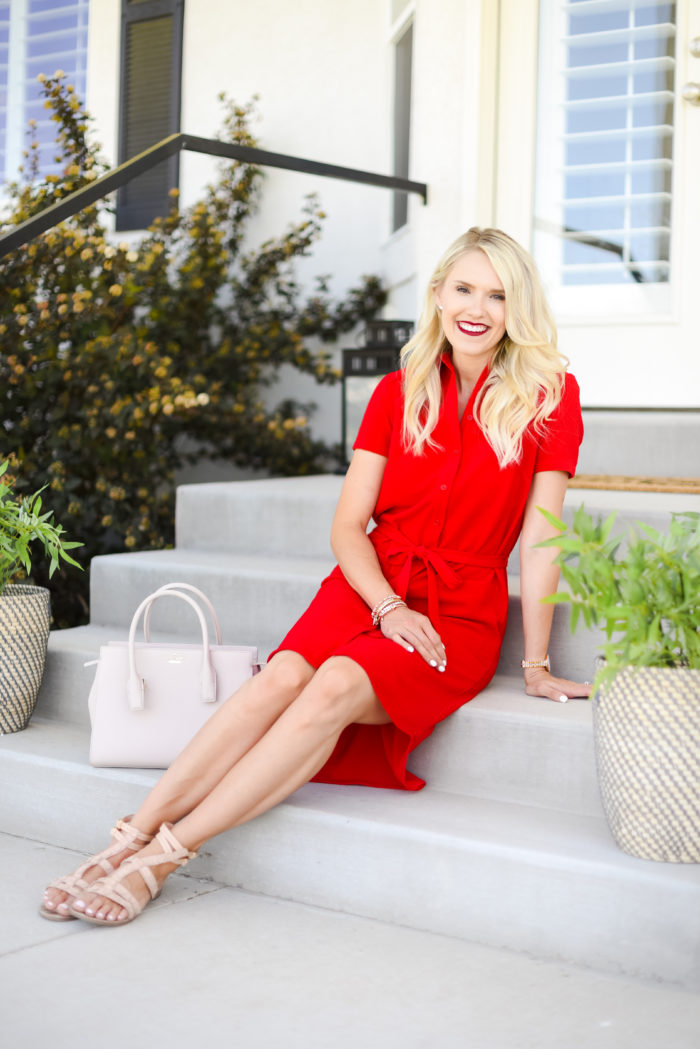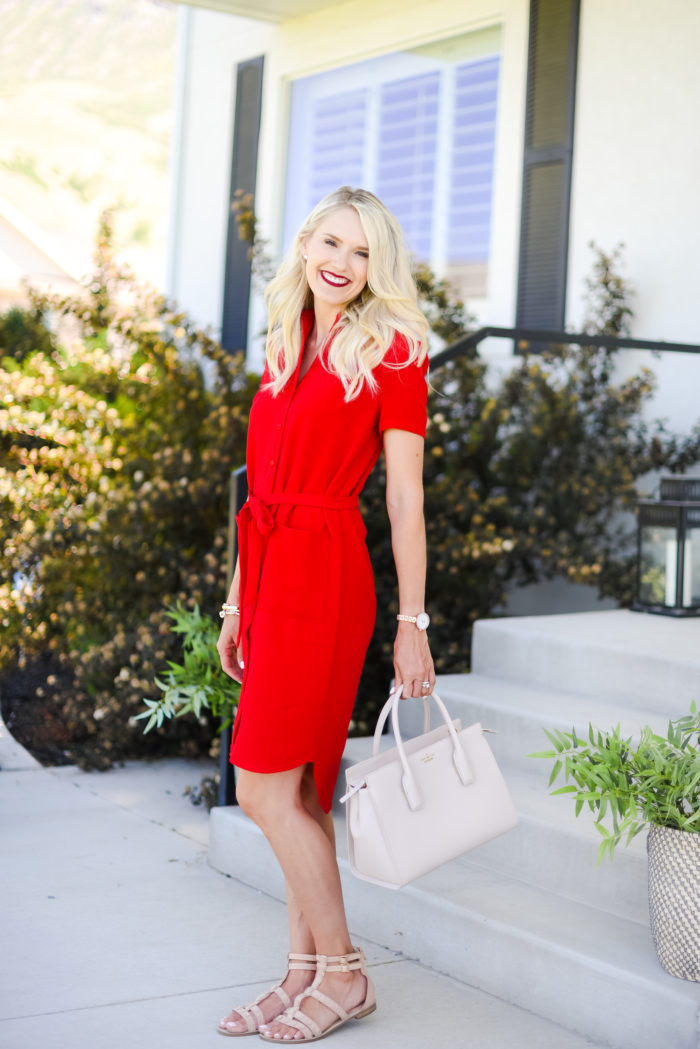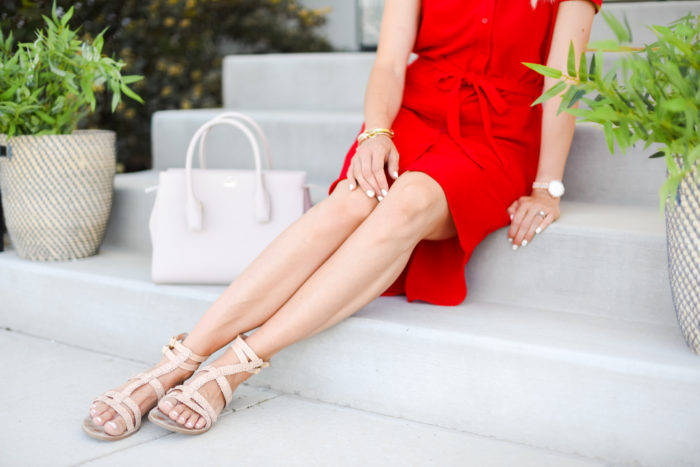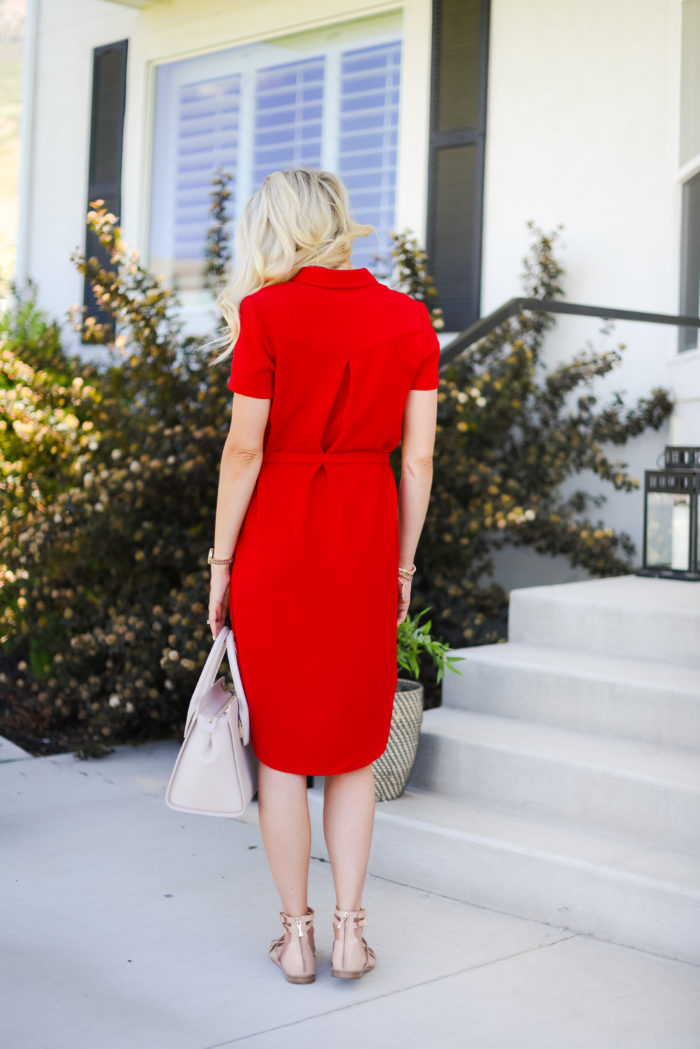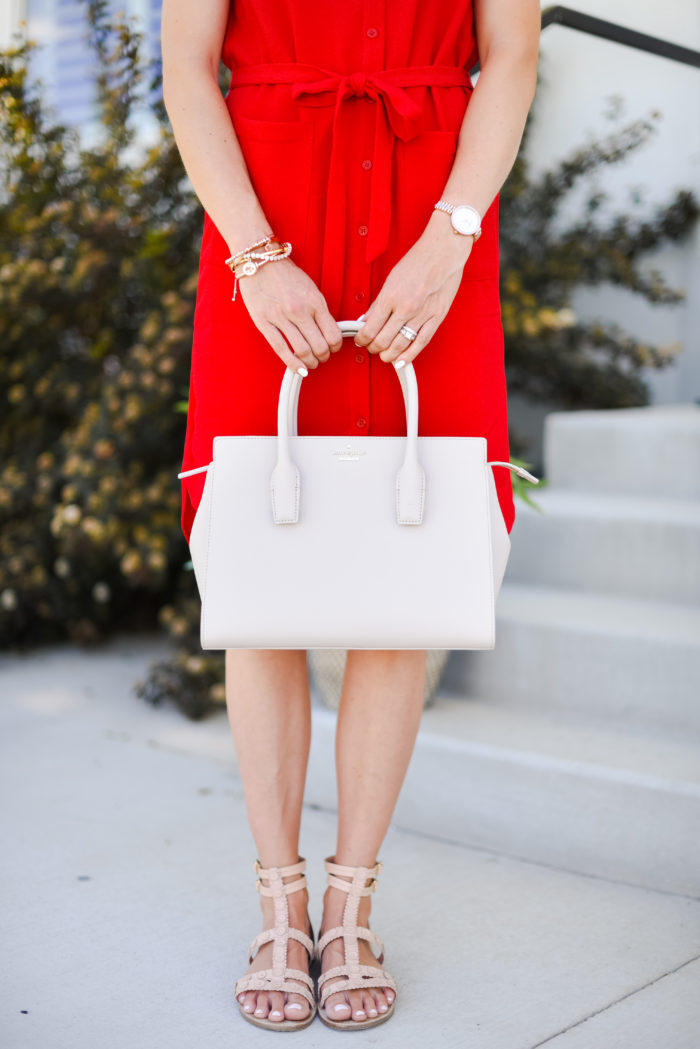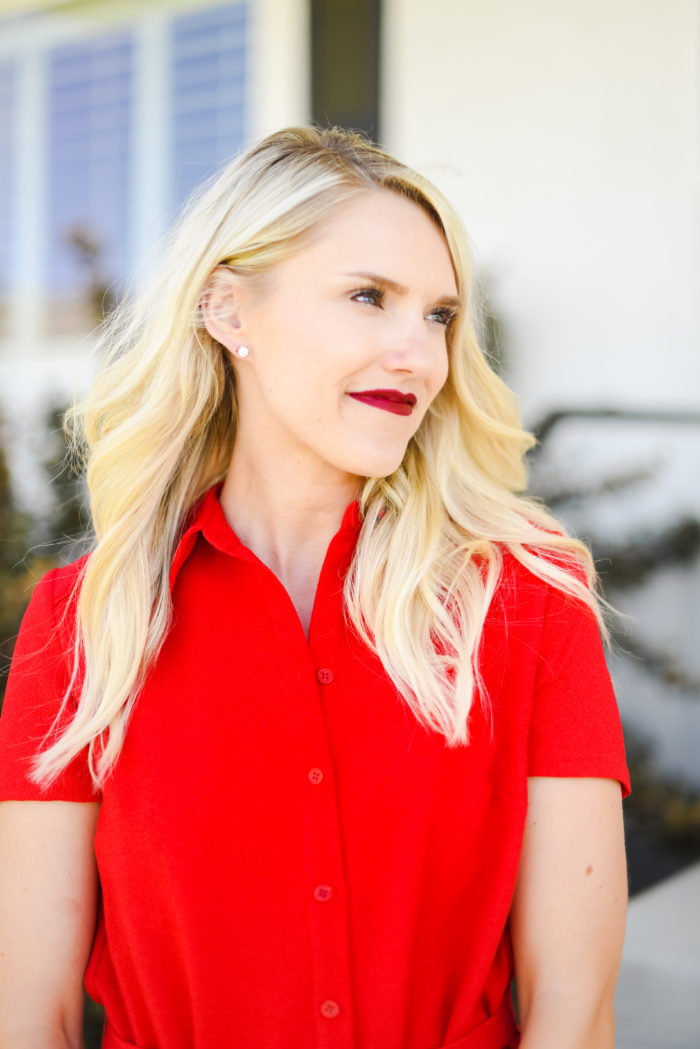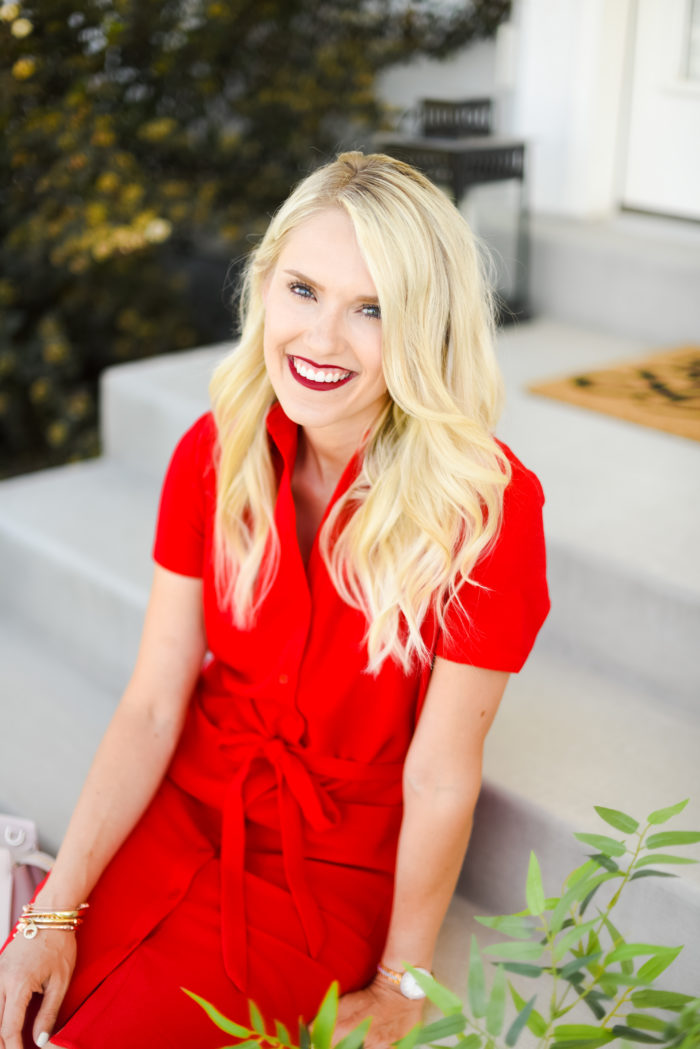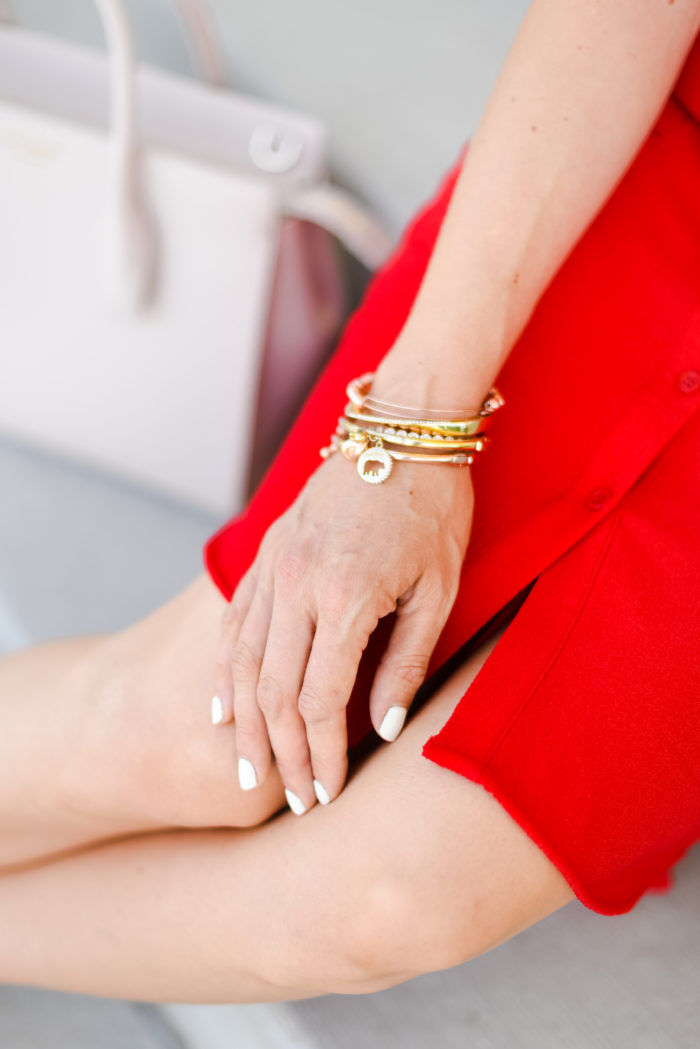 Dress: Rachel Parcell | Sandals: kate spade new york, c/o | Purse: kate spade new york, c/o (similar and less expensive here and here) | Earrings: Nordstrom | Watch: kate spade new york, c/o | Bracelets: here, here, here, here and here | Lipstick: Stila in "beso"

This Rachel Parcell red shirt dress is hands down one of my favorite dresses of all time, which if you know me, you know is saying a lot because I love to wear dresses in the summer. They're easy to throw on with sandals and look cute because you don't have to match them with anything. For reference, this dress runs true to size and I'm wearing a small. They're cool and breezy, and when you find the right one (like this one), they don't wrinkle easily and you can wear them while playing with your kids. Rach happens to be my sister-in-law, so I'm going to have to fight everyone in the family to wear this for the 4th of July 😉 I'm bringing my A-game, people! Watch out!
I'm not sure why, but the 4th of July is my favorite holiday to dress up for. I love America and I love red, white and blue! I bought my kids outfits for it literally 3 weeks ago. So many companies have such items, but I love to find pieces that I can dress up with on the 4th and also wear other days too that don't scream, "Hi! You can only wear me on the 4th of July!" You know? Below are some other great items that you can wear on the 4th and ALSO wear any other day this summer too.
Have a great weekend, friends!

Photos by Caitlin Nicole Photography