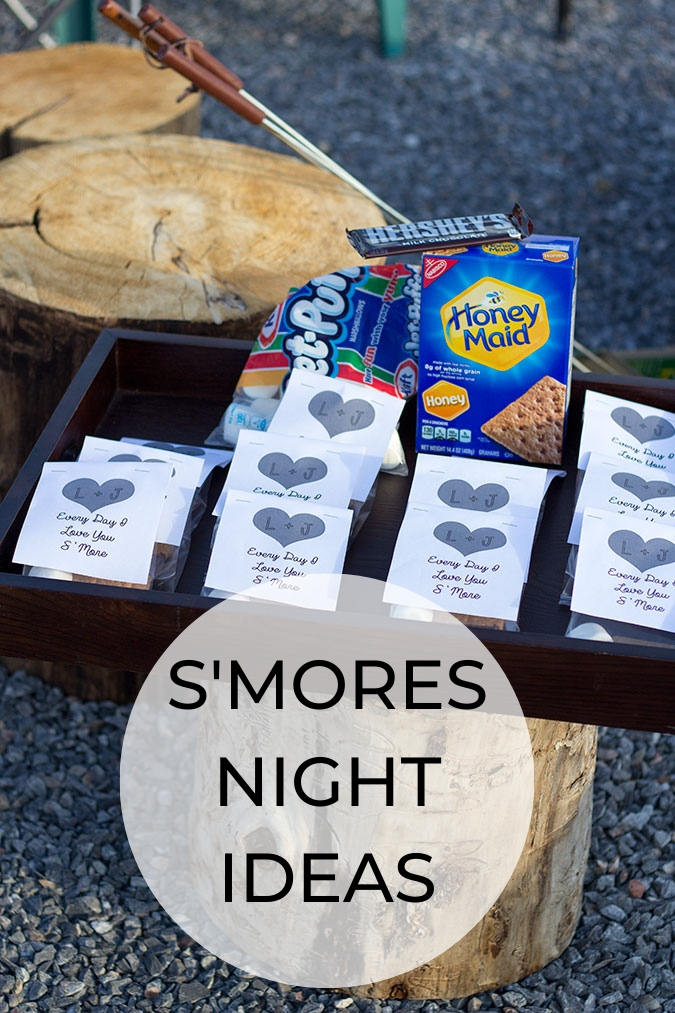 My sister-in-law recently got married so Tyler and I threw a fun s'mores and hot dog roasting evening in our backyard. We sat around the fire and had a relaxing evening chatting with each other before the wedding rush ensued. It was a great night. 
To make the s'more packages, you will need:
– Cellophane bags. I got these at Walmart in the cake decorating section. The brand is Wilton.
– A paper typed out or written that says, "L+J (whatever initials they have) Every Day I Love You S'more"
– Graham cracker cut in half
– 3 squares of Hershey's chocolate
Put graham cracker, chocolate and marshmallow in the cellophane bag. Fold bag at top along with paper and staple together.