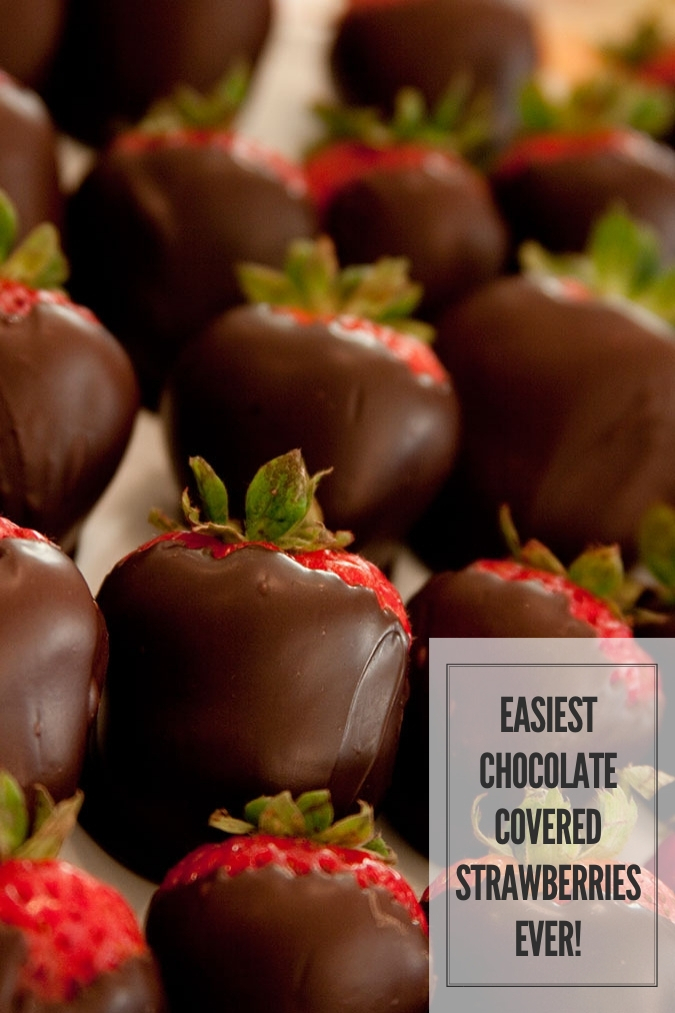 I wanted the menu at my mom's bridal shower to be filled
with the things that she loves so I had to make chocolate covered strawberries.
She will have them any chance she gets and she has taught me how to make the
best and easiest chocolate covered strawberries. Do you want to know our little
secret? Okay, you convinced me. I'll tell you. I have two words for: Dolci
Frutta. You can buy these little cans of chocolate in bulk at Sam's Club during
the holidays, or you can buy them throughout the year at most grocery stores.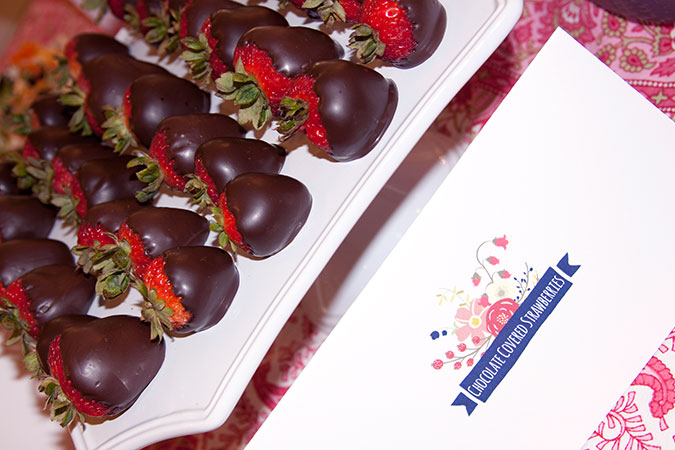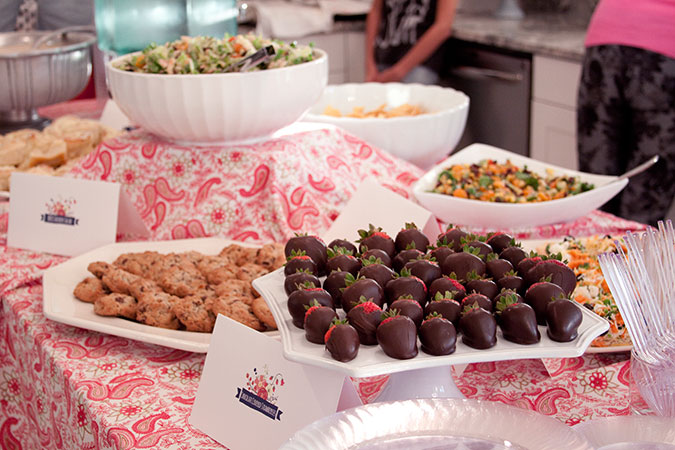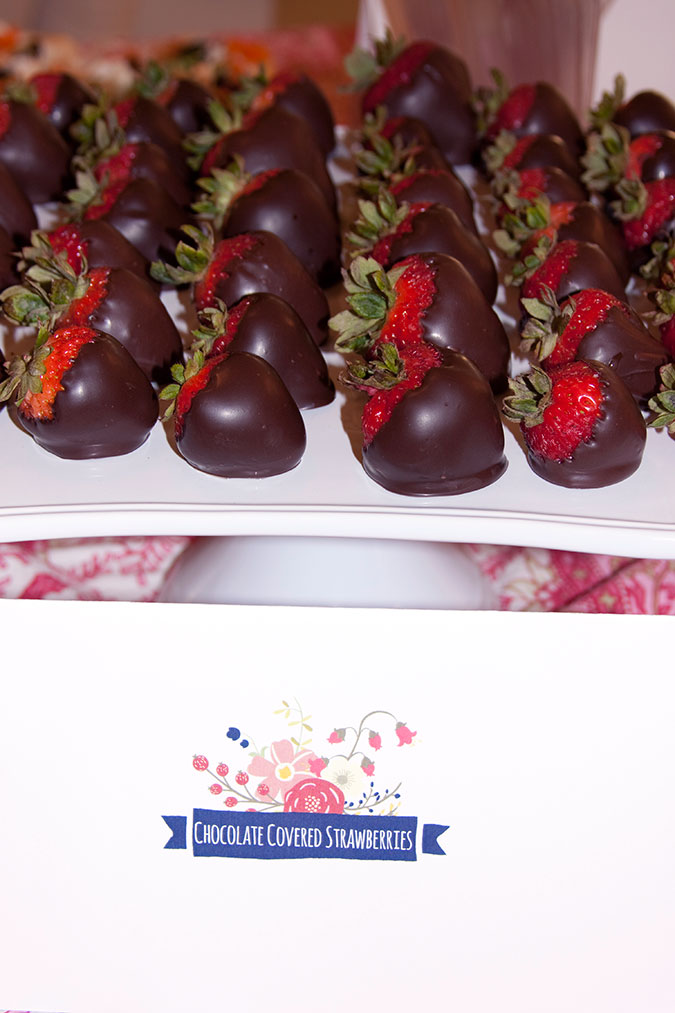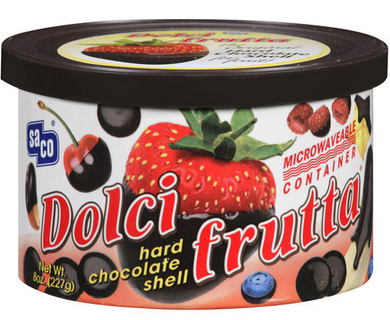 First, wash and dry your strawberries completely. If the
strawberries are wet at all, the dip doesn't work as well. Then you simply heat
up the chocolate in the microwave. The trick is to heat up in short amounts of
time then stir the chocolate until it's melted. The chocolate will not be
completely melted until you stir it. Dip the strawberries in the chocolate then
set out onto a sheet of tin foil until the chocolate has dried. When you're
done, simply throw away the chocolate container and you have yourself some
tasty chocolate covered strawberries. Hardly any mess and so quick and easy!
You can dip other fruit with this dip too, as well as other things like graham
crackers. 
These cute food tags were designed by the super talented
Jess Kasteler of Jess Kasteler Design Studio. She does INCREDIBLE design work;
anything from branding for your Web site to wedding invitations to stationary.
Check out her Web site here!