This hot chocolate bar is perfect for any of your festive winter parties!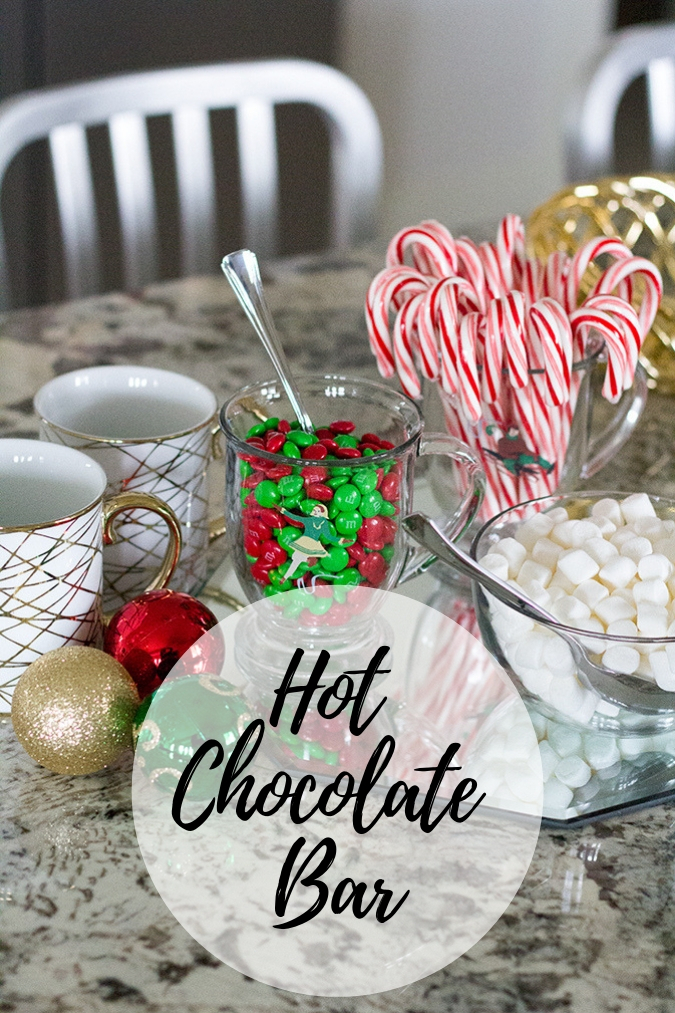 I have always wanted to do a hot chocolate bar because I think they are so cute! We hosted a couple dinners at our house this season and I thought it would be the perfect time to do it. I love the holiday season.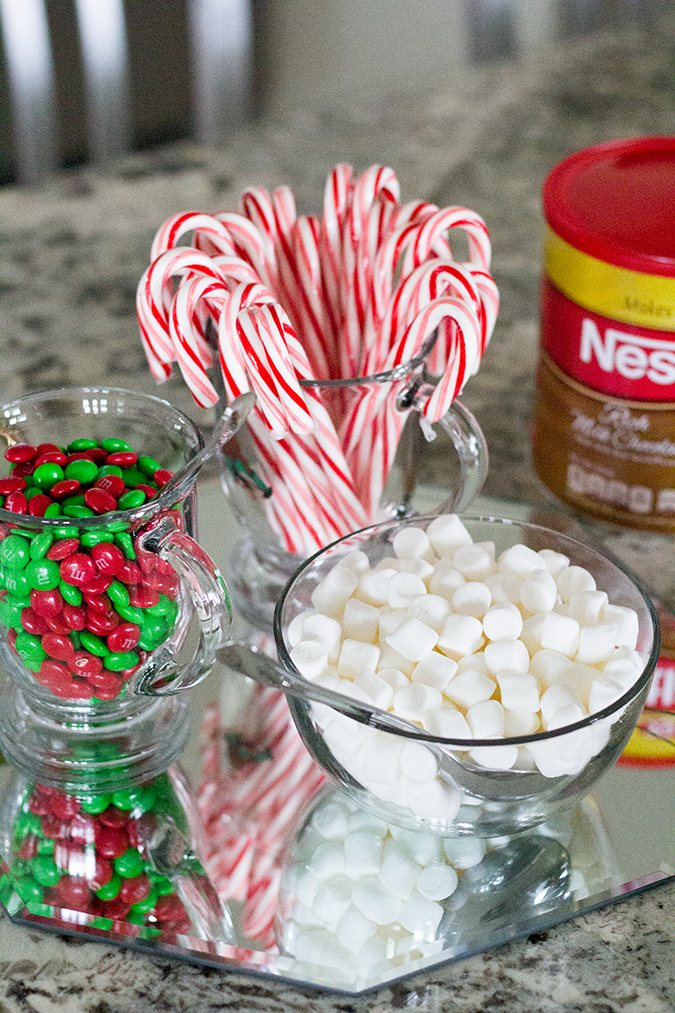 I have been to parties in the past where there was a hot chocolate bar, and I noticed that if you add too many toppings to your hot chocolate, it just gets nasty 🙂 I wanted to keep mine simple so I bought candy canes for stirring and adding peppermint flavor, marshmallows, and M&M's. Honestly, the M&M's were more just for snacking on and making it look more Christmasy.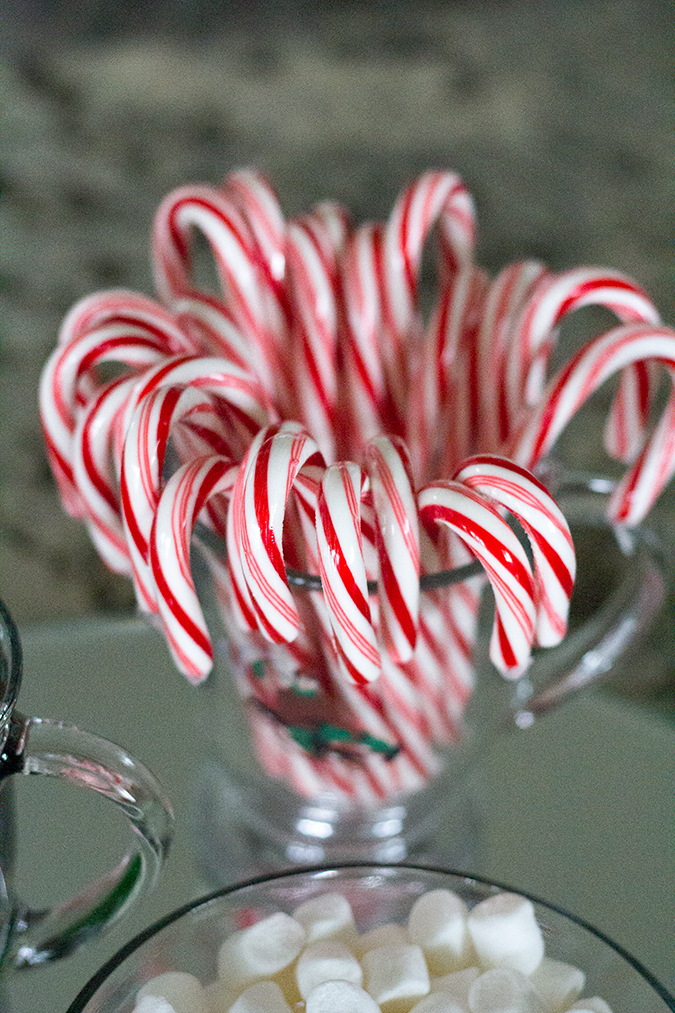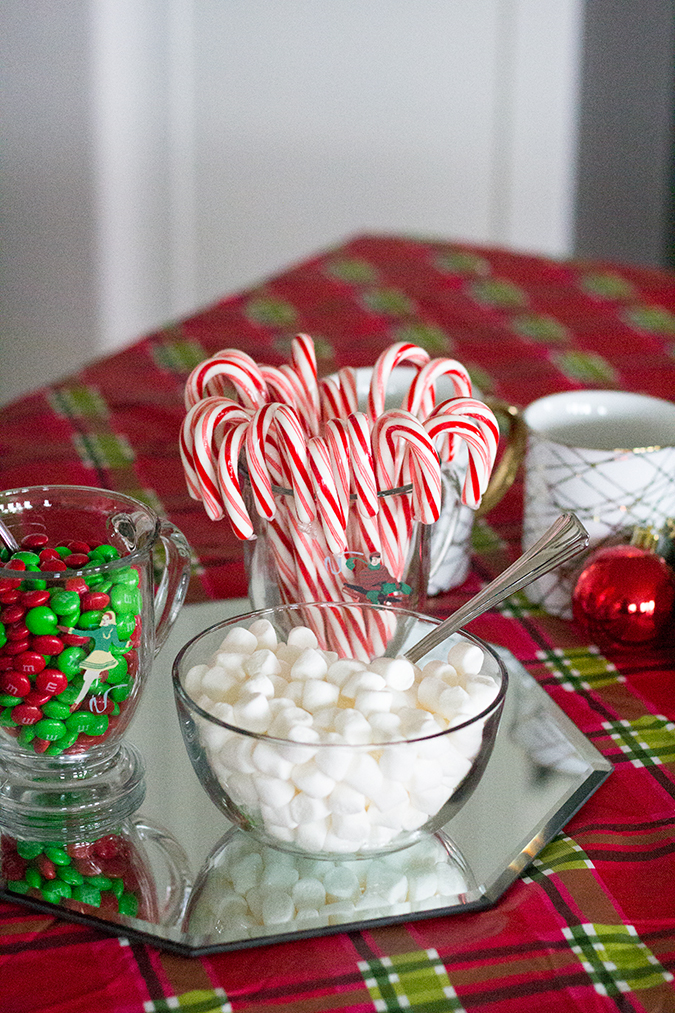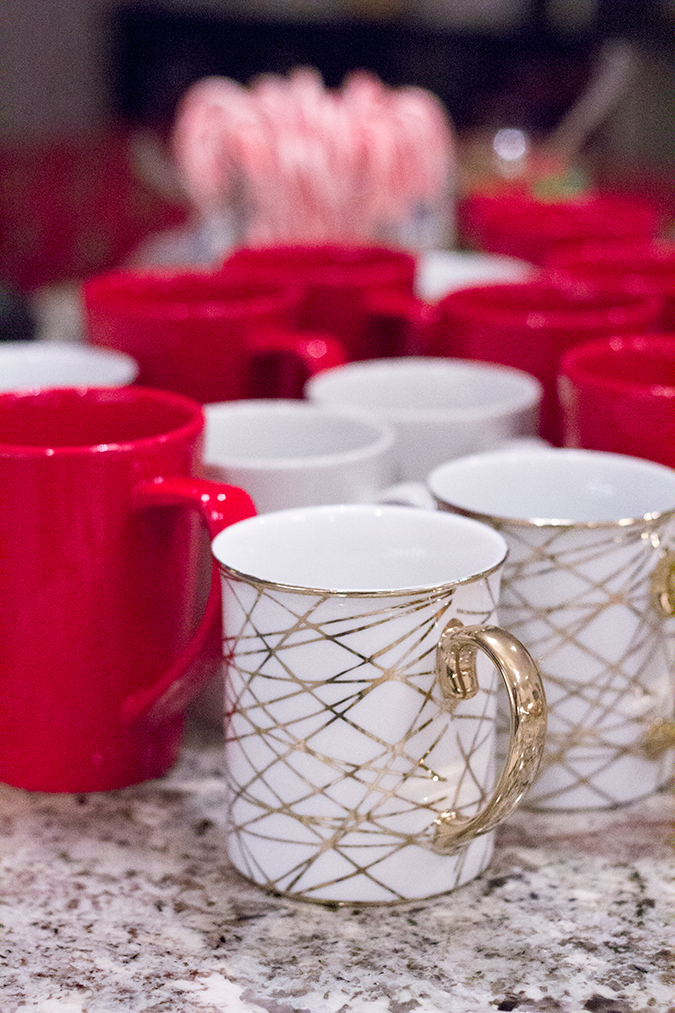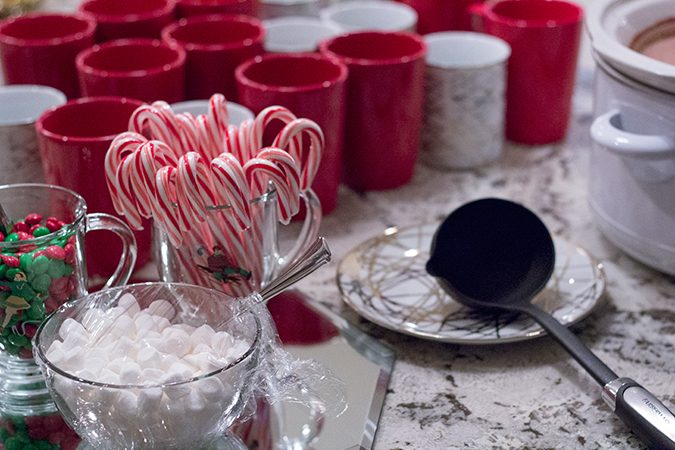 About an hour and a half before our guests arrived, I got out my crock pot and poured in 1% milk. If you use whole milk, the hot chocolate will be even better and more rich. I turned my crock pot to high heat, and heated for an hour. After an hour, I mixed in the hot cocoa powder. You can, of course, make homemade hot chocolate in your crock pot as well, but when you are hosting a party at your house, you tend to have a lot of other details to worry about so the mix is a great option! Once the hot chocolate is heated, switch to low heat to keep it warm. If you don't own a crock pot, I PROMISE you need one and will use it all the time. There are some great options here. I use mine for keeping food warm and also for 
To serve, I put out a bunch of cute mugs, and had a ladle sitting right next to the hot chocolate on a pretty plate. Our guests could serve themselves hot cocoa all night and I think it added a lot to the parties!