A festive and savory appetizer, perfect for those winter months!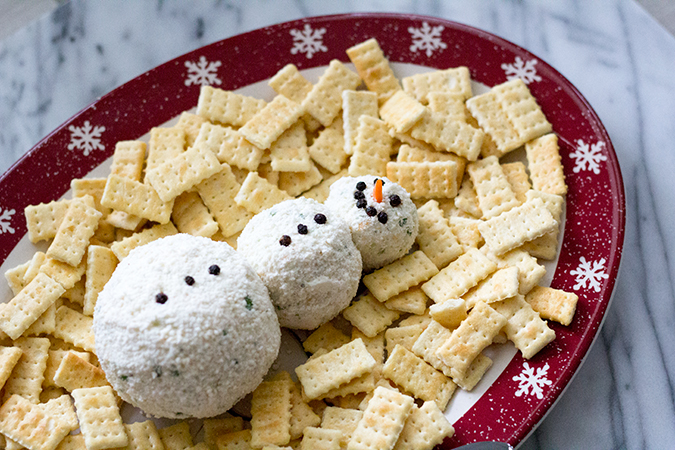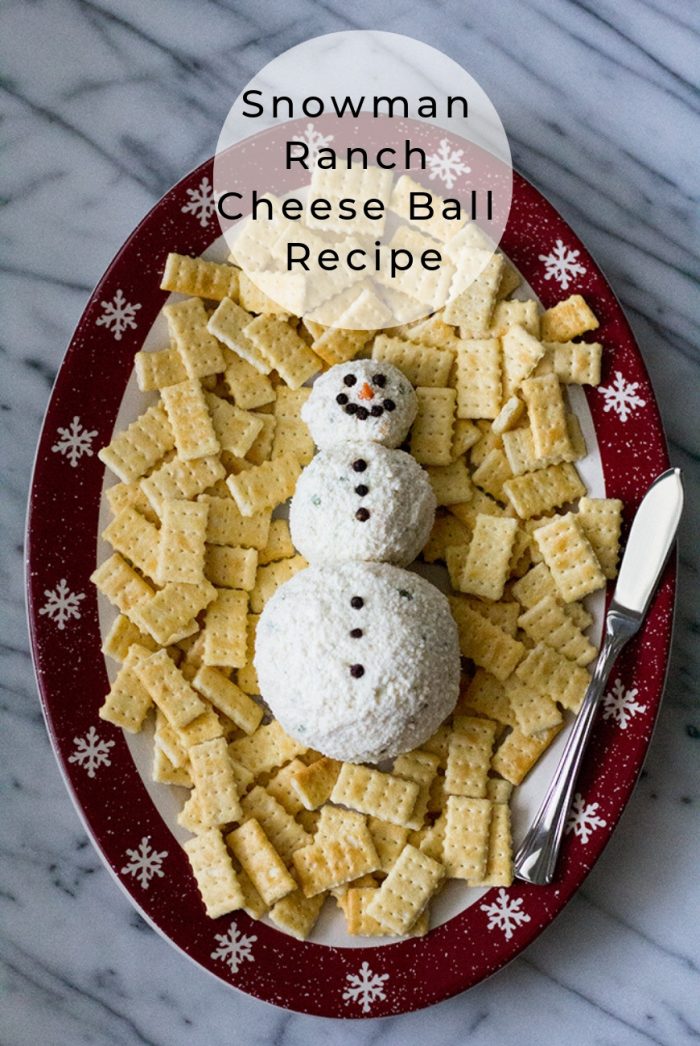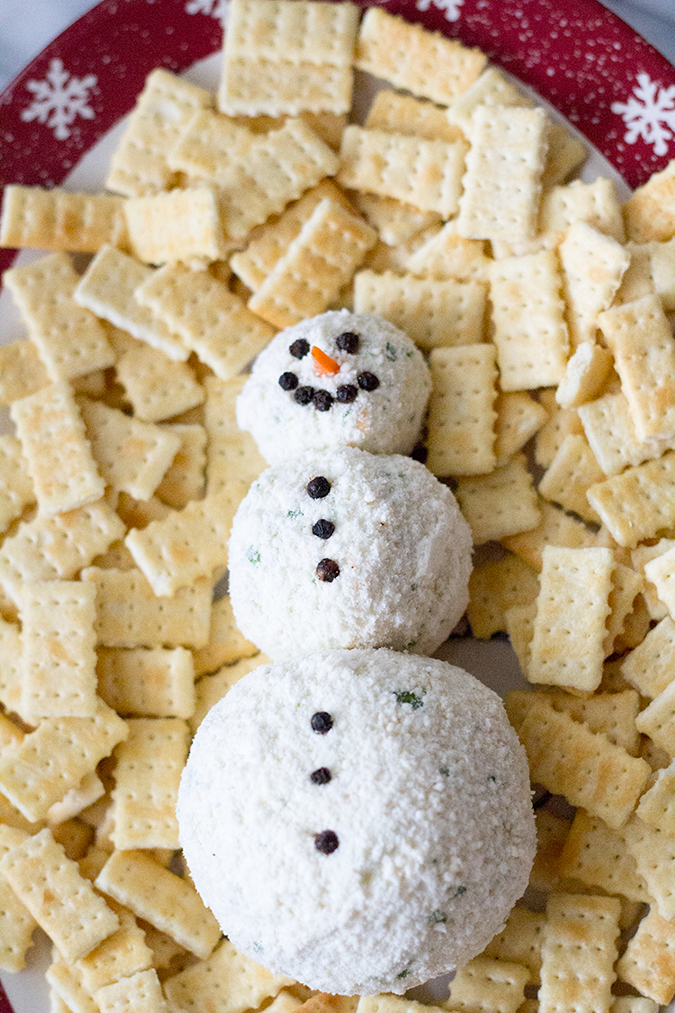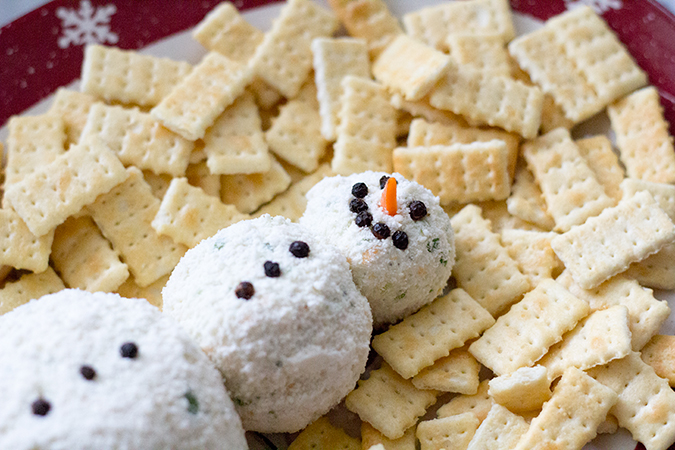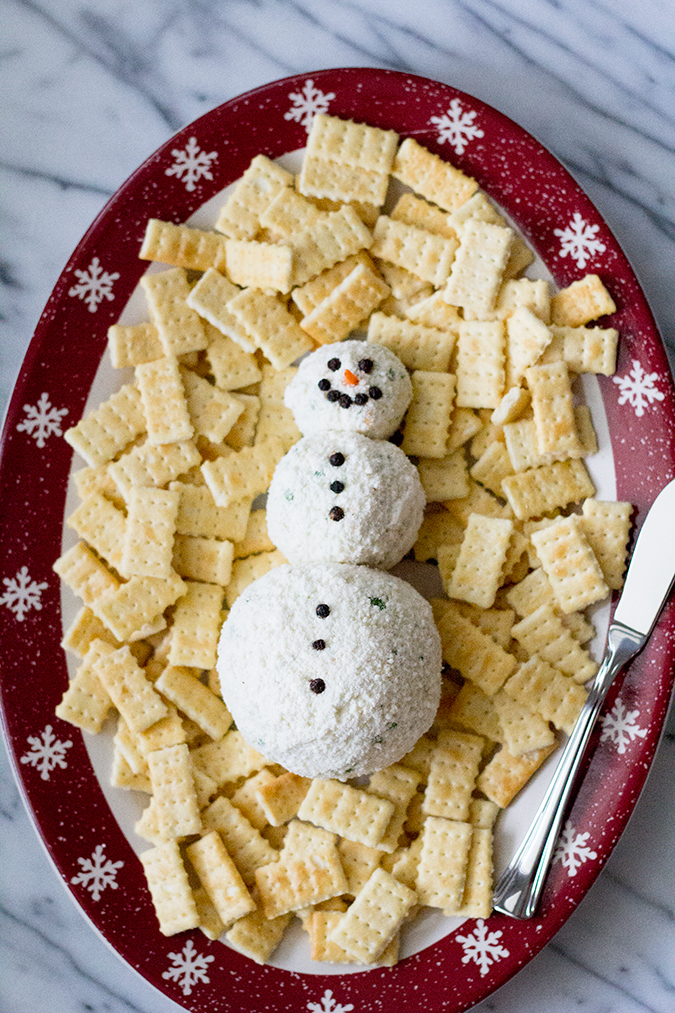 I love cheese balls. Always have, and always will. I was asked to bring a cheese ball to a holiday party recently, and instead of the usual ball covered with slivered almonds, I decided to get a little creative! I got this idea from the KRAFT Web site, then made up my own recipe. You can, of course, shape this recipe into a ball if it's not winter and it would taste just as good 🙂
Snowman Ranch Cheese Ball
Printable recipe
Ingredients
1 pkg cream cheese, softened (room temperature) – I use 1/3 less fat cream cheese
1/2 cup shredded cheddar cheese
1/4 cup finely chopped fresh chives
1/2 packet ranch dressing mix
1/4 cup grated parmesan cheese
Peppercorns
Baby carrot
Directions
1. Mix first five ingredients in a mixer until thoroughly combined.
2. Shape into 3 balls, one large, one medium and one small then roll each in the parmesan cheese to coat. Place on a serving tray like a snowman.
3. Use peppercorns as the snowman's eyes, buttons and smile, and cut a sliver of the baby carrot for the nose. Serve with your favorite crackers! 
Note: You can also shape into one big ball if you prefer.