A buttery, decadent and beautiful cookie filled with raspberry jam and packed with almond flavoring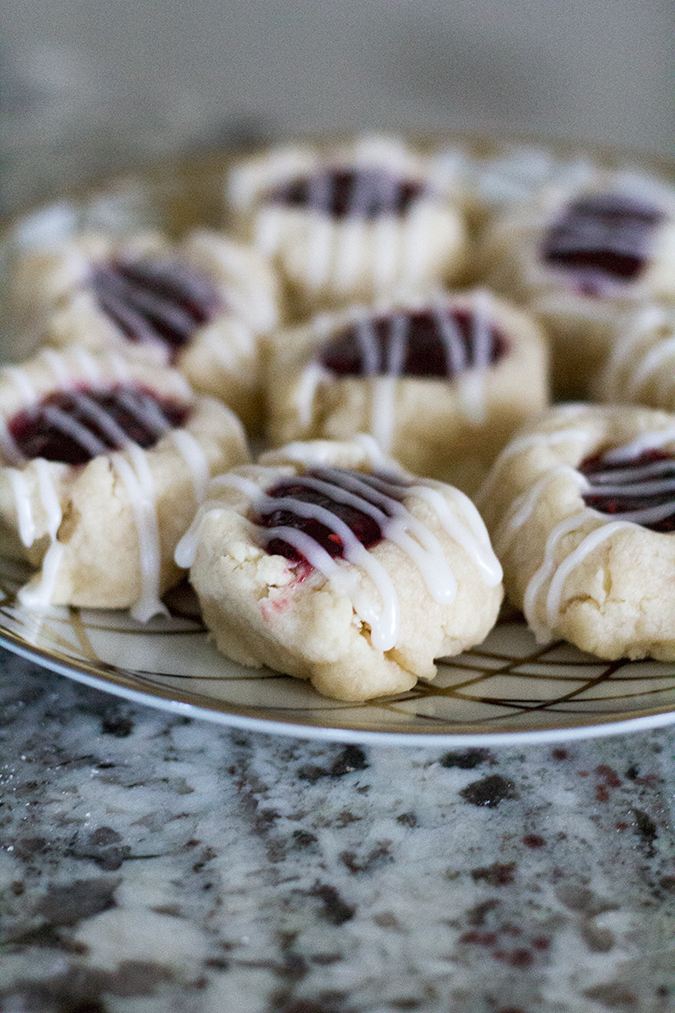 These cookies are my absolute favorite cookies. The mixture of the buttery almond flavor with the sweet raspberry jam and almond drizzle is it for me. They are so pretty and look so fancy even though they are honestly pretty easy to make. These are great to bring to a party because they look so beautiful and taste so great, but they are a lot quicker to make than they look. I made them for a recent holiday party and they were much quicker than making sugar cookies like I made for the party last year.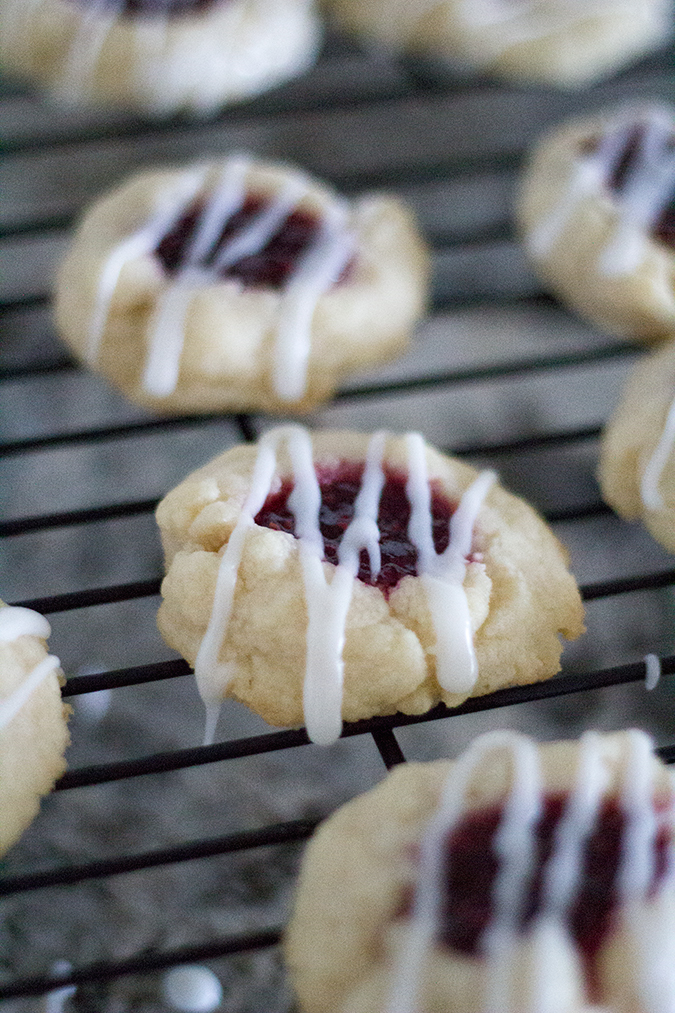 One recommendation I would make though is that you can double the recipe, but don't do more than that. I tripled the recipe last time I made it, and the flour and butter were hard to incorporate evenly throughout the entire dough. I ended up having too-buttery cookies from the top of the batter, and too-floury cookies from the bottom. The too-buttery (we're making that a word) cookies spread out too much while baking, and the too-floury (let's make that a word too) cookies were hard to shape into balls because they didn't have enough butter to hold them together.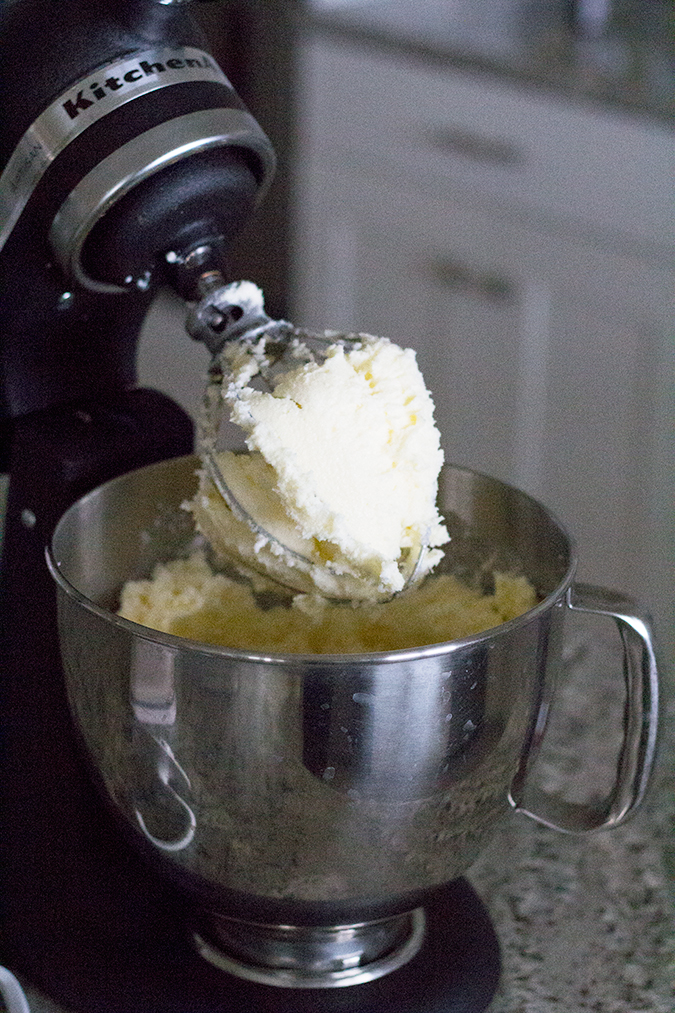 Another recommendation I would make is to use Smucker's Red Raspberry Preserves. It is delicious and the perfect taste to go with the almond and butter delight.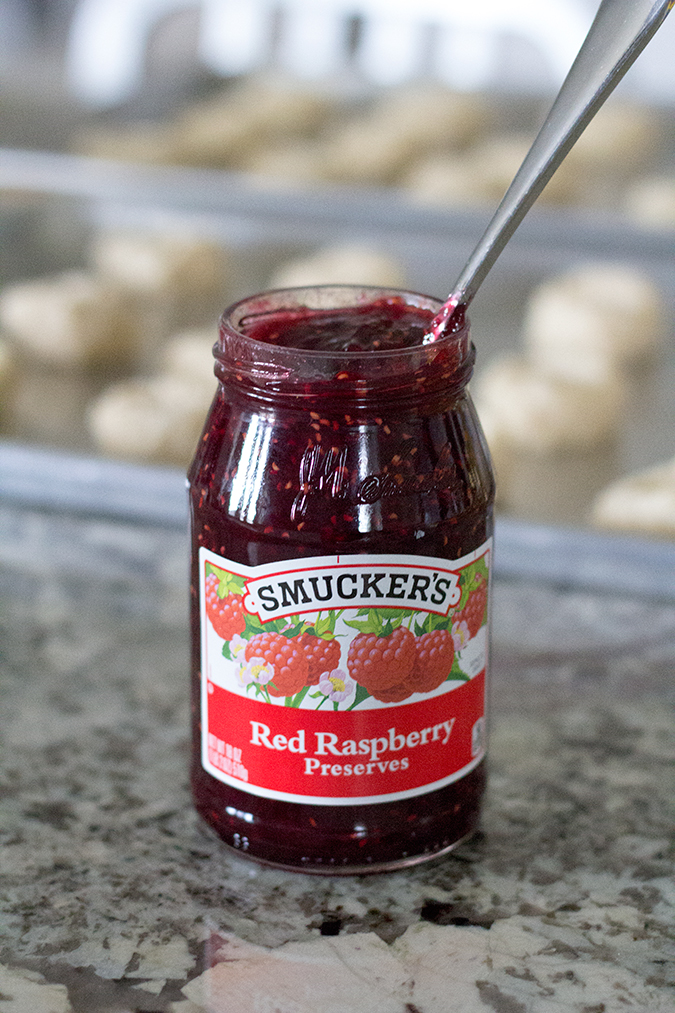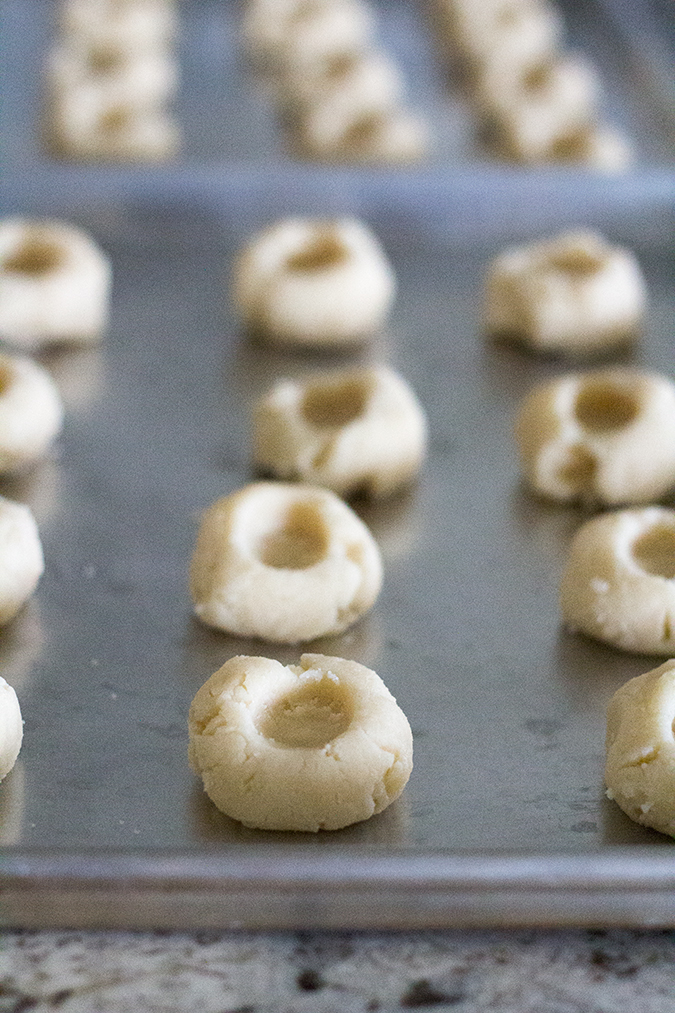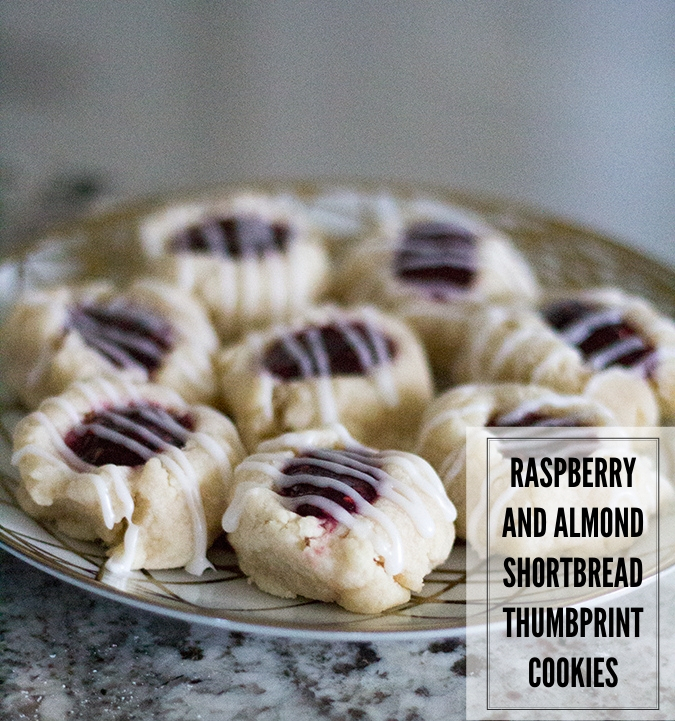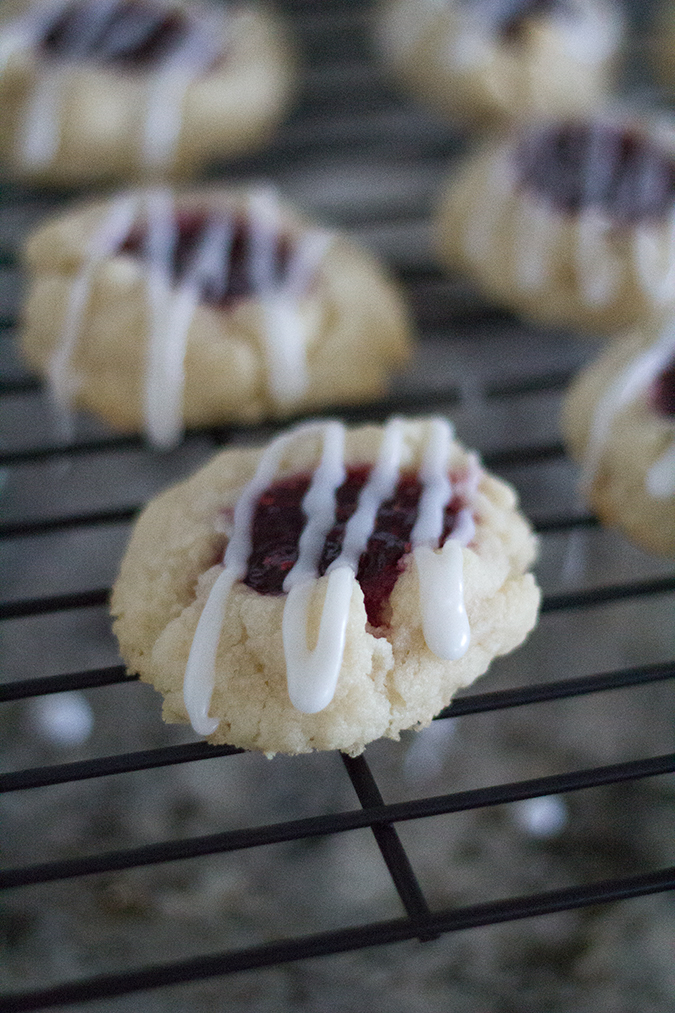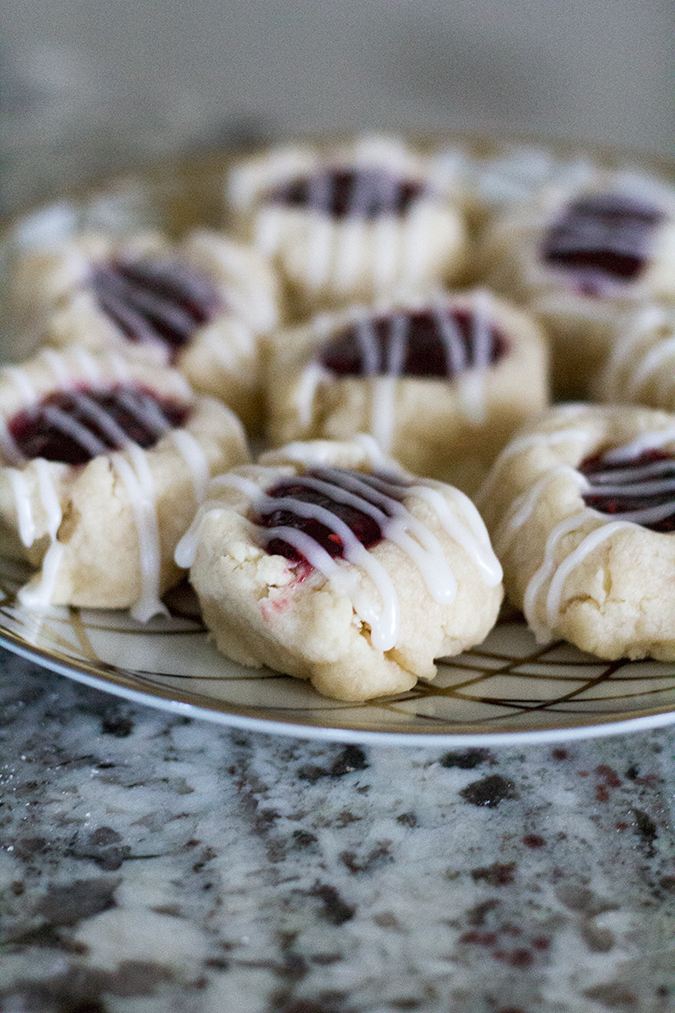 And to carry the cookies, I would HIGHLY recommend buying a cupcake courier. You can buy them here on Amazon and you get free shipping. They have a blue and pink option. My sister-in-law gave this to me for my birthday one year and I have used it countless times. It completely helps me avoid the awkward transport of baked goods in my car without totally ruining them or getting crumbs everywhere. I LOVE IT. Honestly one of my favorite kitchen gadgets. It has an option to carry 36 cupcakes, or like I did, put a plastic flat piece over each cupcake holder and transport cookies. You can also take the trays out and transport a cake! No more have your cookies or cupcakes ruined or fly off the tray when you are driving. YAY! Then what I'll do is take a cute platter and transport them to the platter when I get to my destination.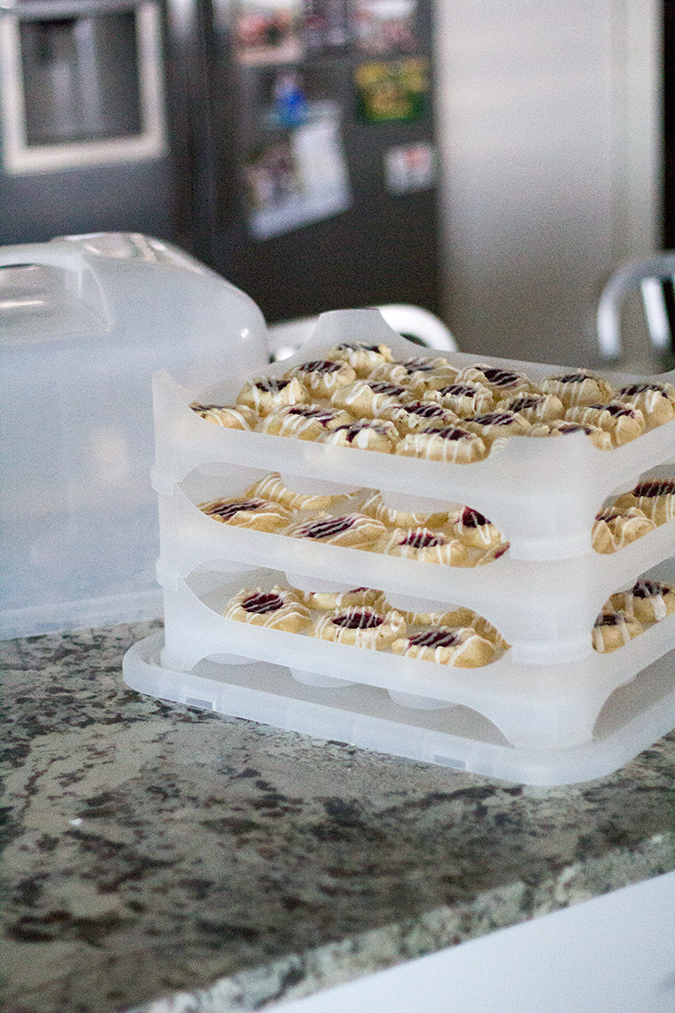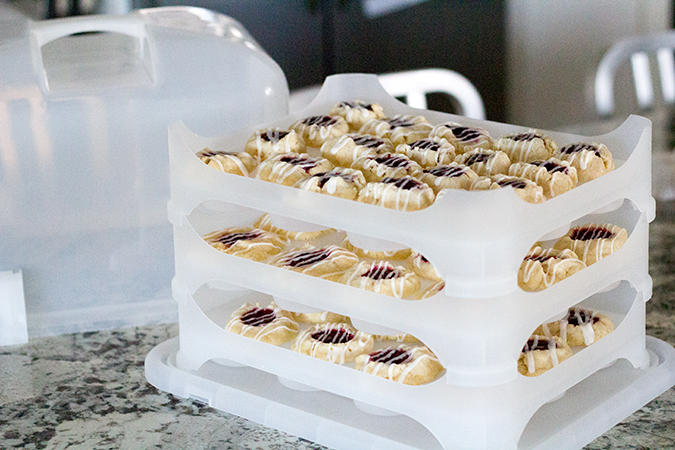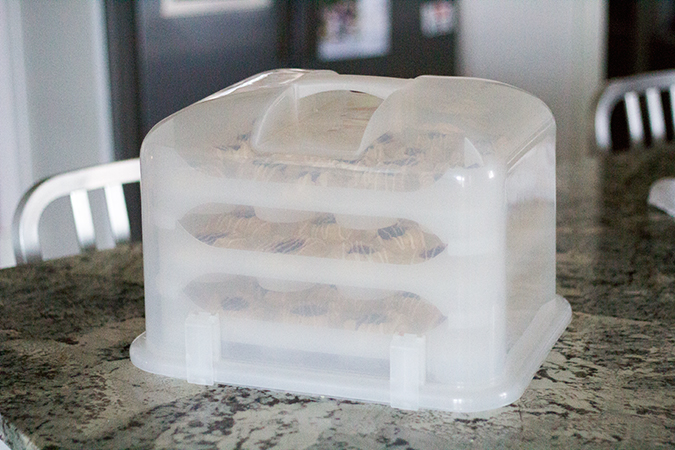 Raspberry and Almond Shortbread Thumbprints
Ingredients
1/2 teaspoon almond extract
2 cups all purpsose flour
1/2 cup confectioner's sugar
3/4 teaspoon almond extract
1 Tbsp milk (or more to get the consistency you want)
Directions
1. Preheat oven to 350 degrees F (175 degrees C)
2. In a mixer, cream together butter and white sugar until smooth. Mix in 1/2 teaspoon almond extract. Mix in flour until dough comes together. Roll dough into 2 inch balls, and place on ungreased cookie sheets. 
3. Make a small hole in the center of each ball, using your thumb and finger, and fill the hole with preserves. You may need to use your other hand to help shape the dough as you press the small hole so the dough stays together more.
4. Bake for 14 to 18 minutes in preheated oven, or until lightly browned. I like mine less cooked so they are softer. Let cool 1 minute on the cookie sheet then let cool on cooling racks.
5. In a medium bowl, mix together the confectioner's sugar, 3/4 teaspoon almond extract, and milk until smooth. Add more to get the consistency that you want. Add it to a plastic sandwich bag and cut a very small bit off of the corner. Drizzle lightly over warm cookies.