This Honey Whole Wheat Bread Recipe was originally published in April 2014 and recently updated in 2020.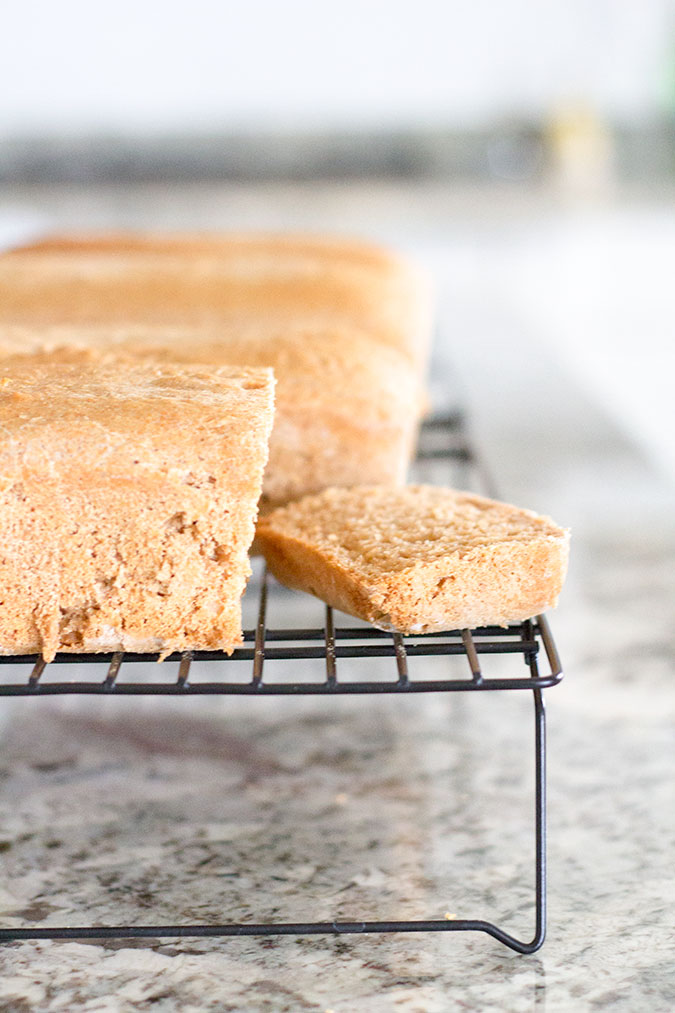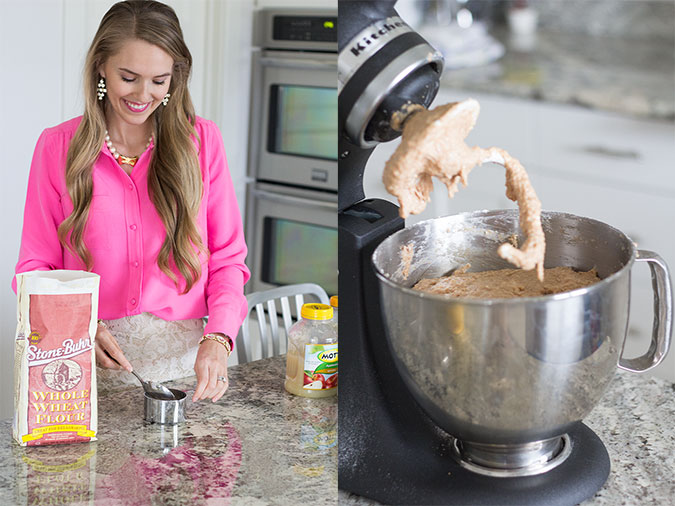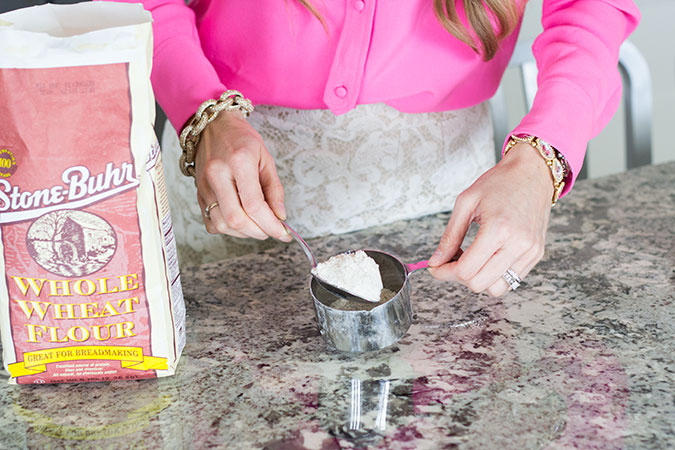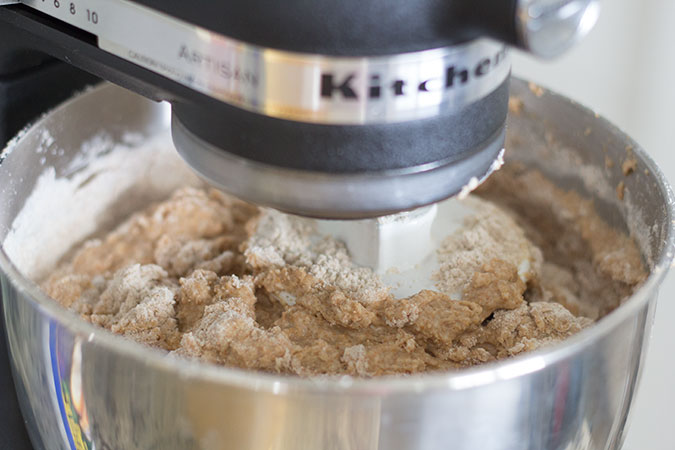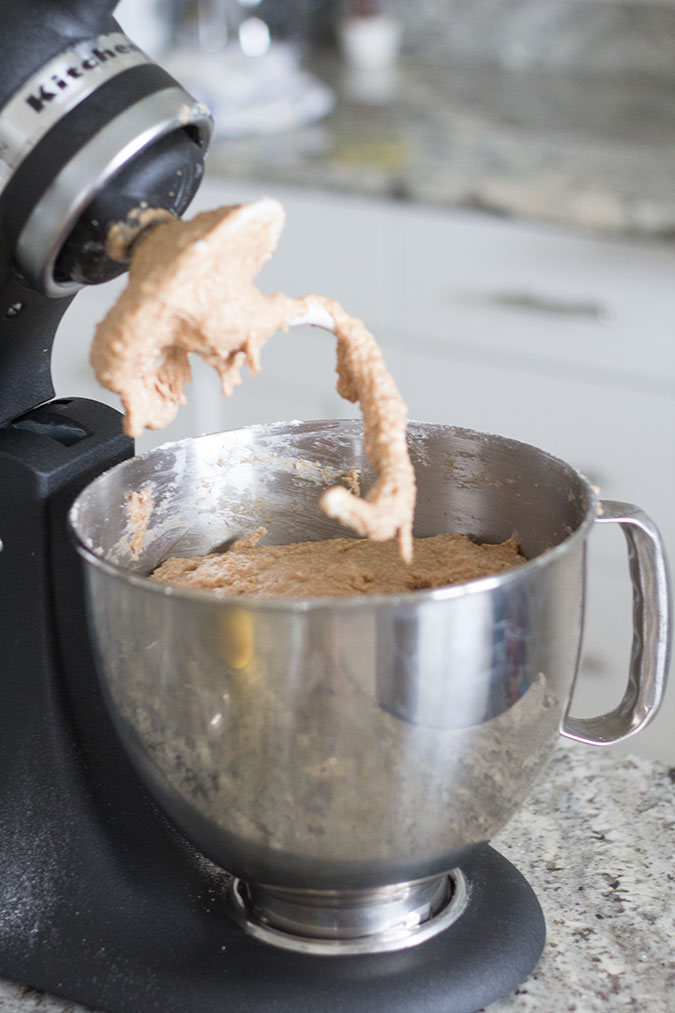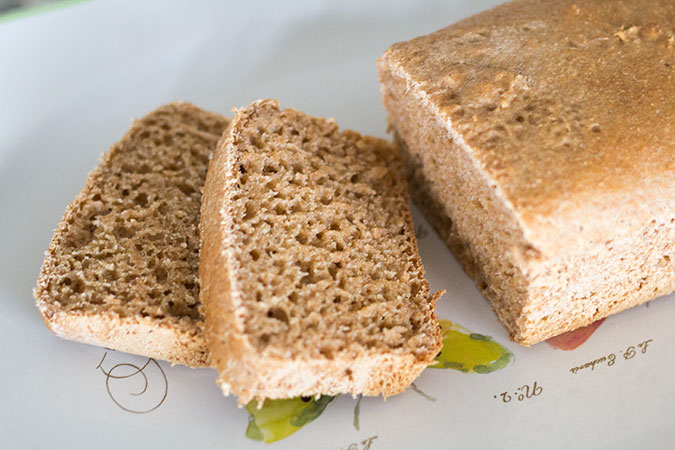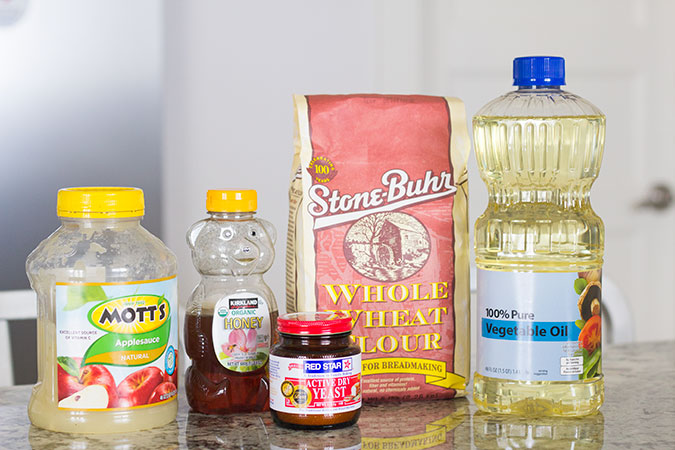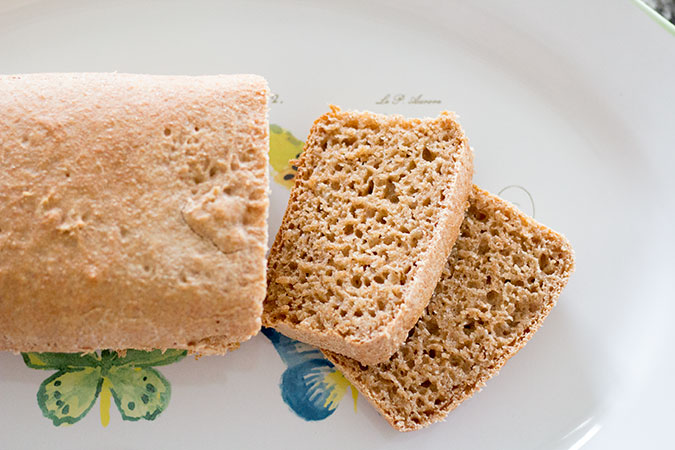 This honey whole wheat bread recipe is literally the best bread recipe I have ever had in my entire life!
I know that sounds like a bold statement, but I will stand by it. I like dense, moist and flavorful breads and this recipe fits the bill. I love a good loaf of homemade bread so I was excited to make this, but it definitely exceeded my expectations. I actually ran out of wheat flour so I had to use one cup of white flour, so if yours turns out a bit darker, that would be why. I also had to dust my pans with white flour as well. 
In order to make this honey whole wheat bread recipe even healthier than it was, I wanted to try to eliminate some of the oil, so I subbed half the oil that the original recipe called for and used applesauce. Instead of a cup of oil, I put in a half cup of oil and half cup of applesauce and it turned out great. I wonder what it would taste like with all applesauce? I might try that soon!
When I was at BYU, I took a cooking class and learned that when you are measuring flour for a recipe, you're supposed to spoon it into the measuring cup. If you don't and you just scoop right out of the container, you may be getting way more flour than the recipe calls for. 
Moist Honey Whole Wheat Bread
A hearty, moist and slightly sweet bread that is great as a side to any meal 
Ingredients
13

cups

whole wheat flour

5

cups

hot water

2

tablespoons

yeast

1/2

cup

applesauce

1/2

cup

vegetable oil

1

and 3/4 cup honey

2

tablespoons

salt
Instructions
Mix yeast with water in mixer and let sit for 5 minutes. Add applesauce, oil and honey.

Combine flour and salt then slowly add to liquids while the mixer is on low. When incorporated, mix for 5 minutes.

When fully incorporated the mixture should be very sticky. Let sit for 20 minutes.

Using a pastry brush, put shortening on 5 bread loaf pans and dust with flour until completely covered. Pyrex glass loaf pans are my favorite.

Pour dough equally into each pan and cover with plastic wrap coated with non-stick spray. Let rise until doubled, about 1.5 hours.

Bake at 350 degrees for 30 minutes, or until a toothpick inserted into the middle of the loaf comes out clean.

Enjoy! This bread can be frozen for up to 3 months. I highly doubt it will last that long in your kitchen, however. Slather on some honey butter and you have yourself a treat!