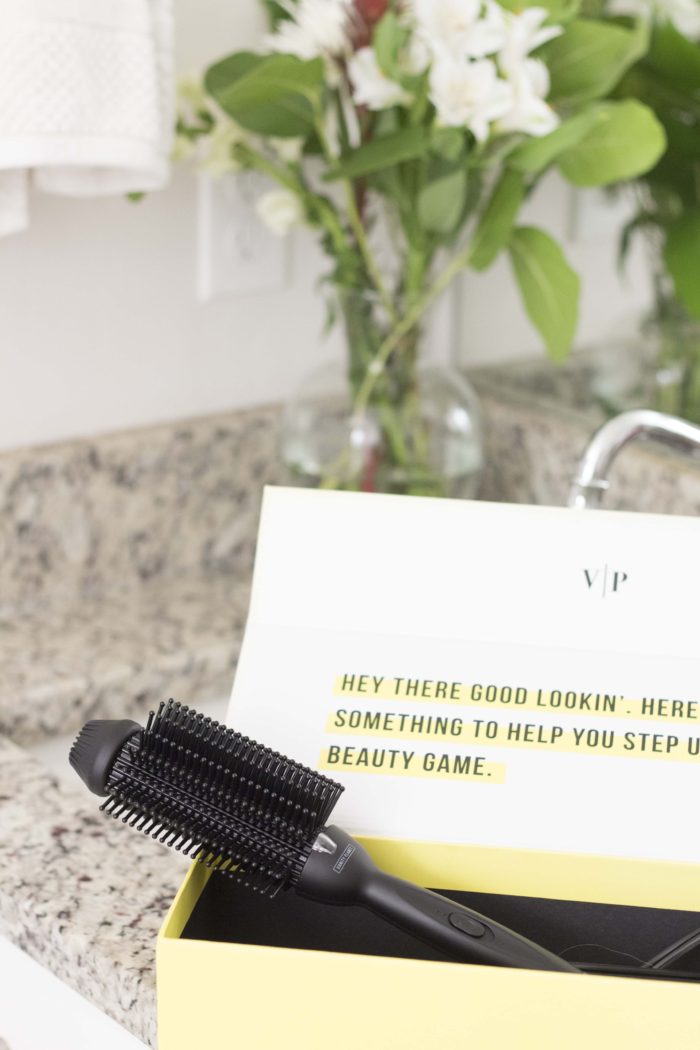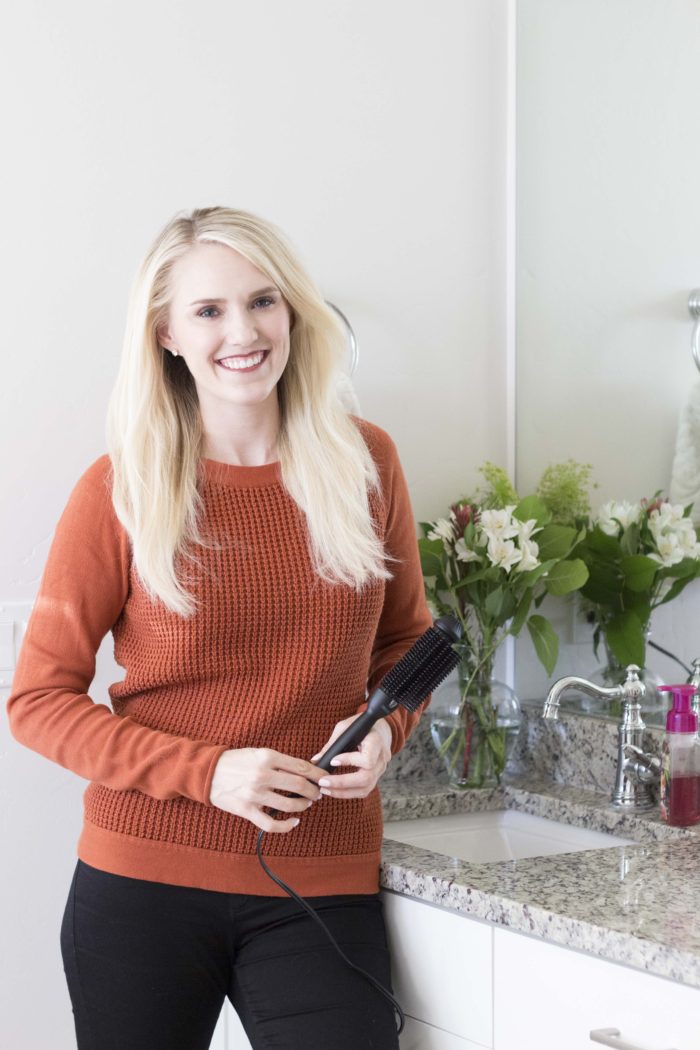 Watching mama get ready 😉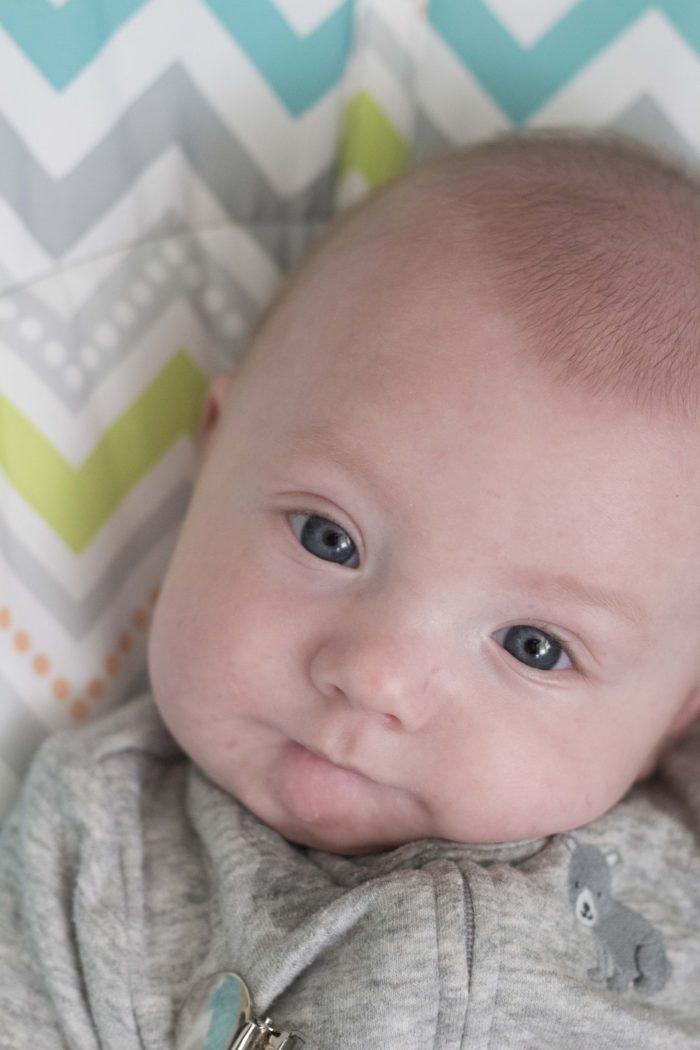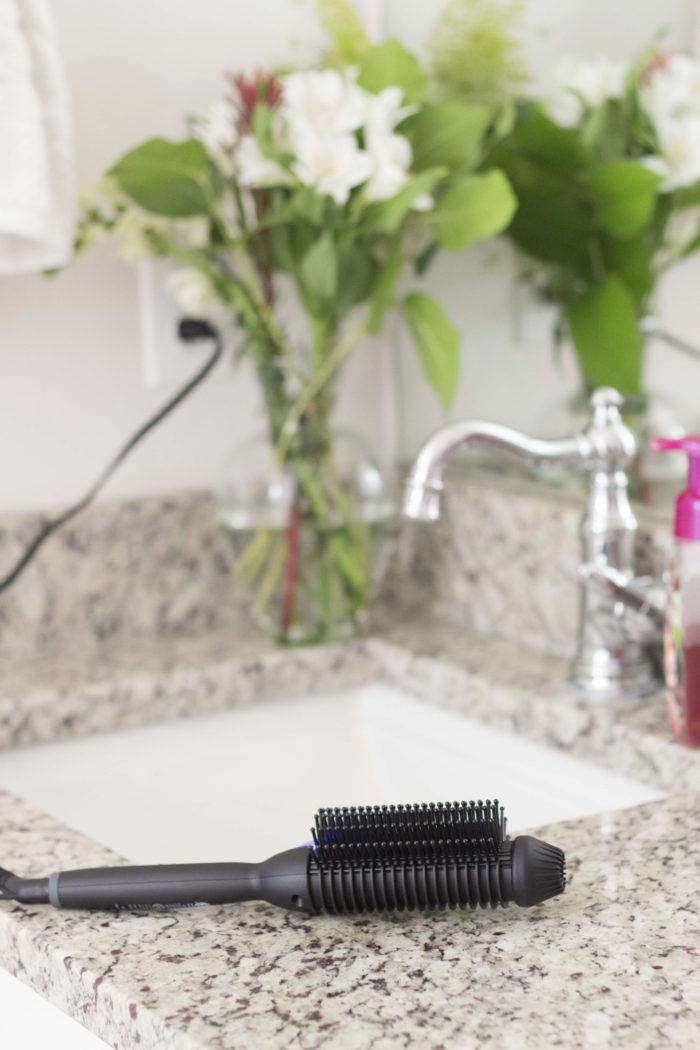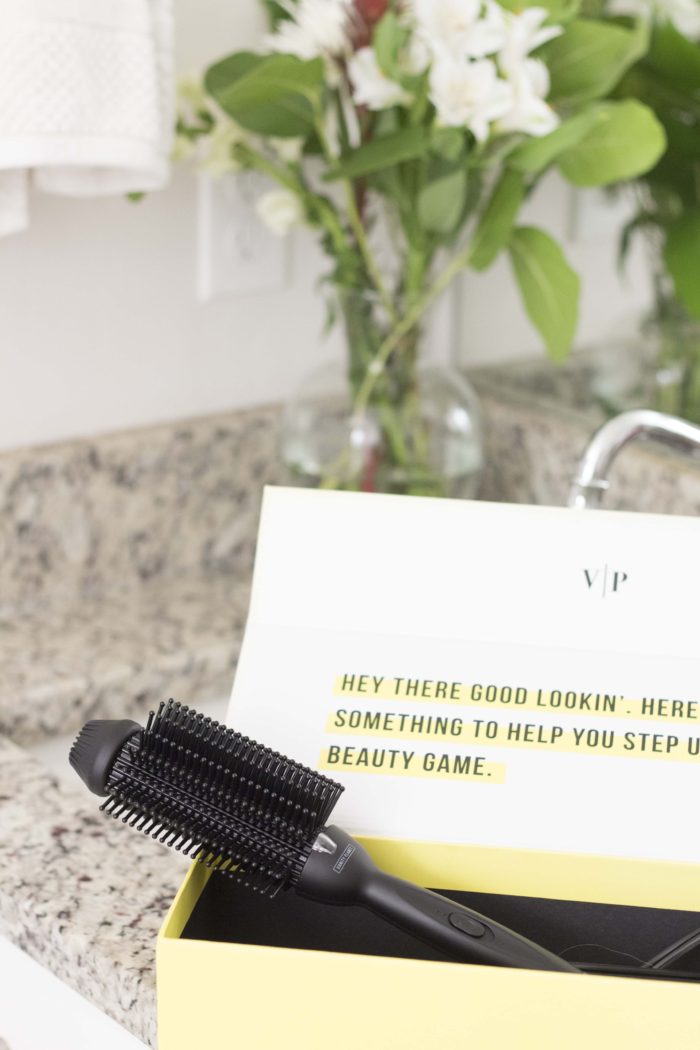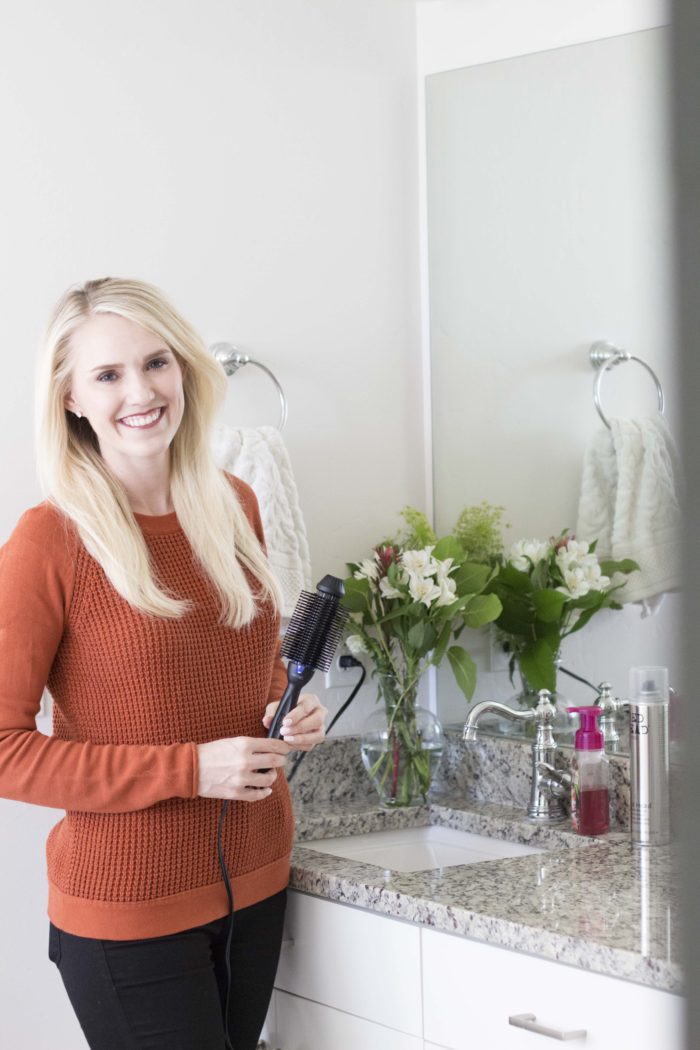 I don't wear my hair straight that often because it's really thin, and typically when I curl it, it adds the illusion of fullness. I LOVED this hot brush, though! It added volume (somehow…I still don't understand how it worked so well!) and it was quick. I blew my hair dry, then I ran the hot brush through it and turned it inward so my hair had a bit of a curve at the ends instead of stick straight. I think I'll feel more comfortable wearing my hair straight from now. Yay!!
Click here and use code Jparcell for 50% off making it only $30!