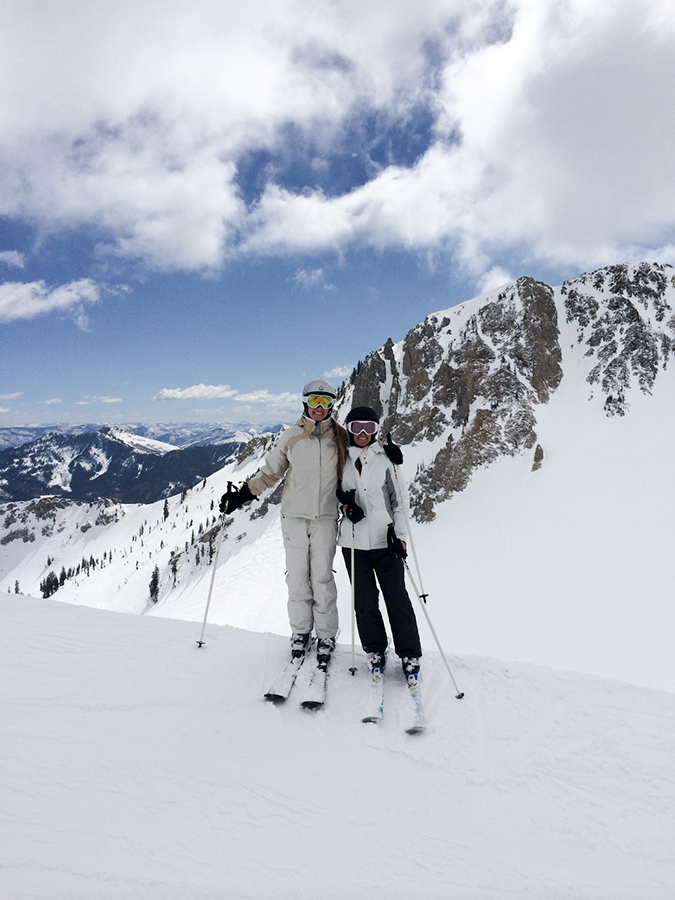 The photo of me and my mom is us skiing last season at the Canyons Ski Resort. It was such a cold, windy day and then the clouds parted for a moment and we got someone to snap this photo. And then the wind picked up and started pelting me in the face again so my mom bought me a face mask this Christmas and I owe her my life. Well, I do anyway because the only reason I am here is because of her. Thanks, mom! For my life, and for the face mask.
My whole outfit is the North Face and I have had it for 7 years and it literally looks the same now as when I bought it. I have used it go sledding, skiing, hiking, you name it. It keeps me toasty warm and dry!
So, naturally, I found a killer North Face sale for you today + EVERYTHING is free shipping! The North Face doesn't typically give too deep of discounts so if you need a new coat, this is the time to get one. I compared the sale price to the original price on each image. Click directly on each image to take you that jacket or coat. Here's to staying dry and warm this winter!