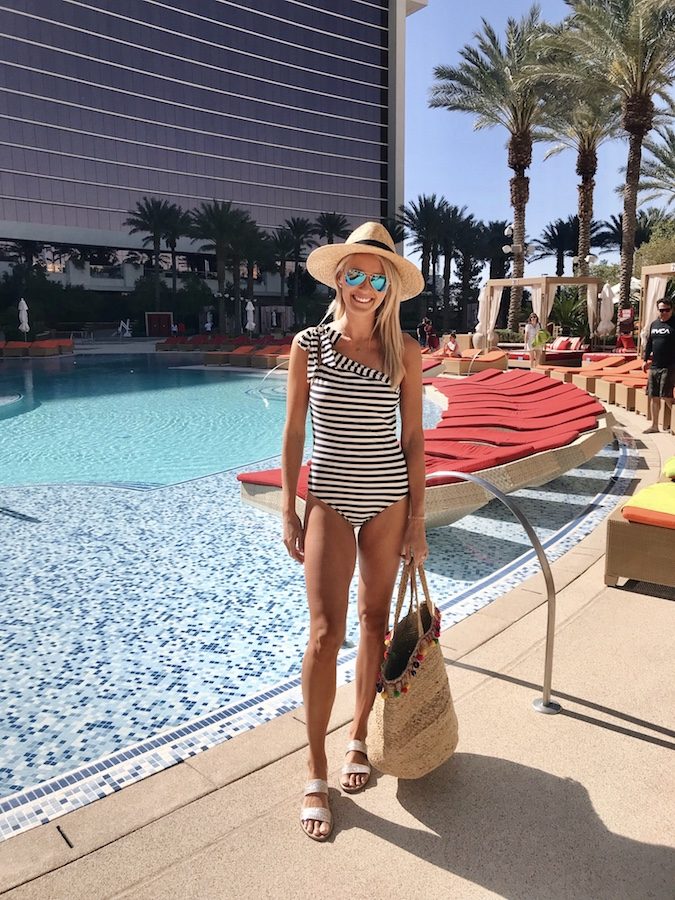 swimsuit | sandals |  hat | sunglasses | similar bag
It's fun to see what you loved the most each month, and I love sharing with everyone who hasn't had a chance to buy these items yet so you know what everyone else is LOVING! I only recommend products that I think are really high quality and worth the price, as well as products that make your life feel more joy or make your life easier!
---
TOP PRODUCTS OF APRIL
---
This swimming suit is the most comfortable one-piece swimming suit I have ever owned. It comes in a long torso version, and I'm 5'8″, but actually didn't need that. I'm wearing the regular version in a size 6. It also comes in a red and white stripe and I'm contemplating getting that, too, because finding comfortable swimming suits is SO RARE. It covers my entire honey (lots go up your bum these days and I'm not a fan of that), and it doesn't ride up. It's just an all-around high quality, classy swimming suit.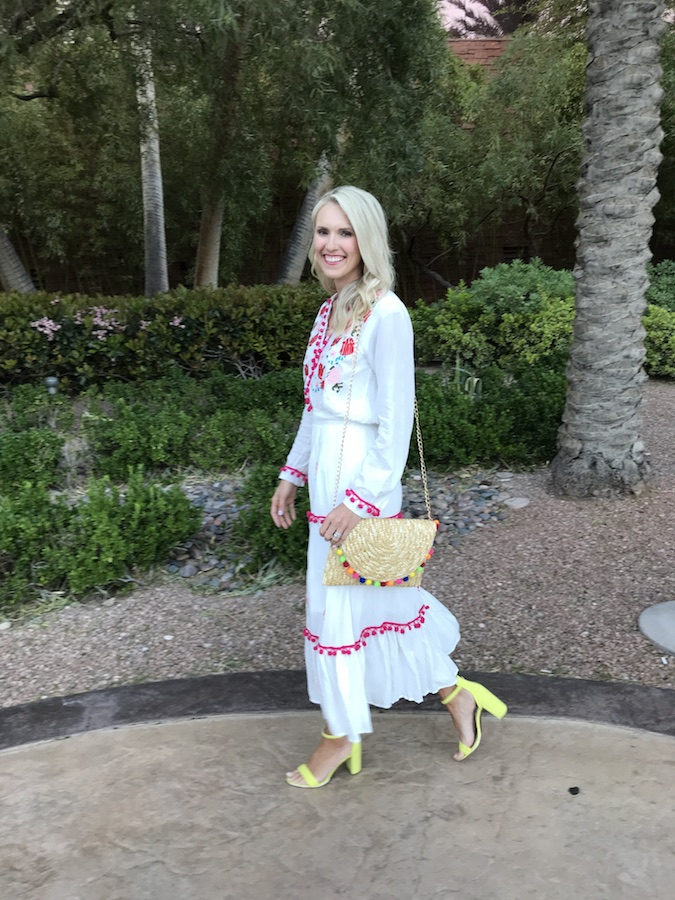 Dress | Sandals | Similar bag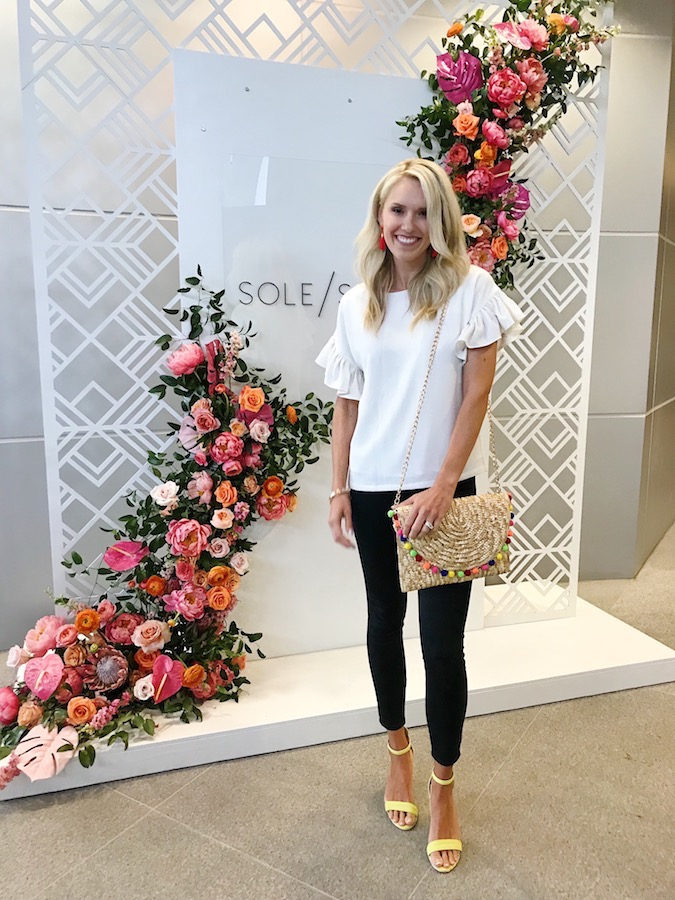 2. These shoes! I LOVE THEM! They come in black and taupe, and red, too. I also think this black pair with a floral heel is fun, too. They are so comfortable for high heels. I walked around in them for hours at the RewardStyle blog conference a couple weeks ago, and I was surprised at how long I could go. They are on a great sale and are running low on sizing, so I would snag a pair if you can find your size. They run true to size.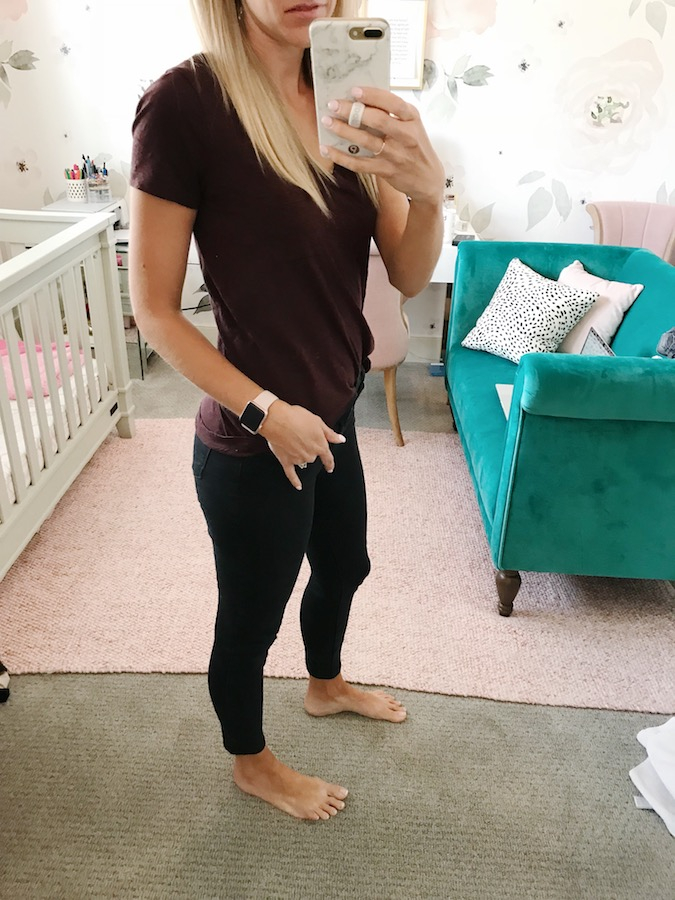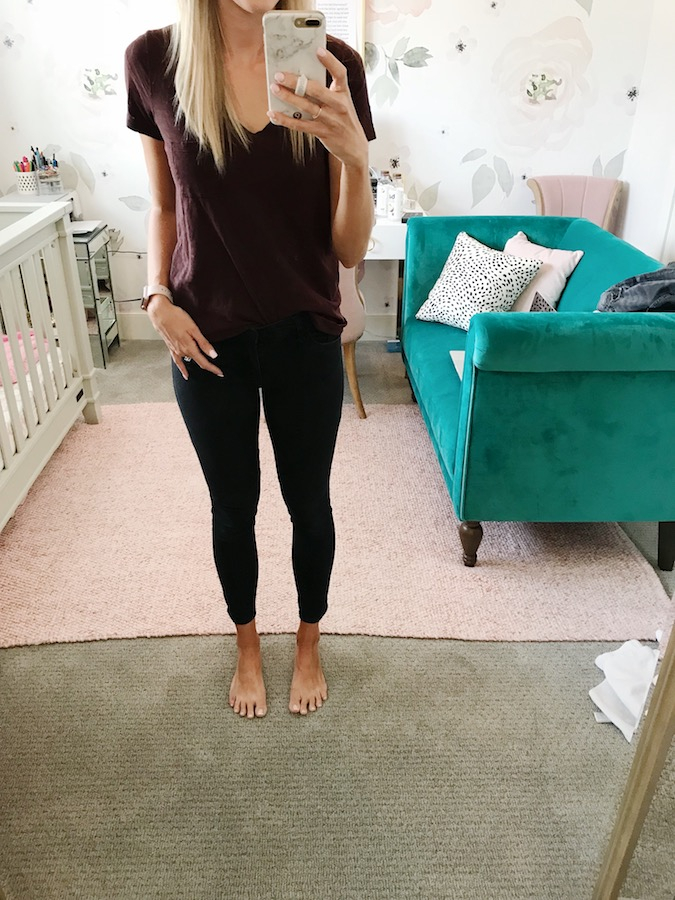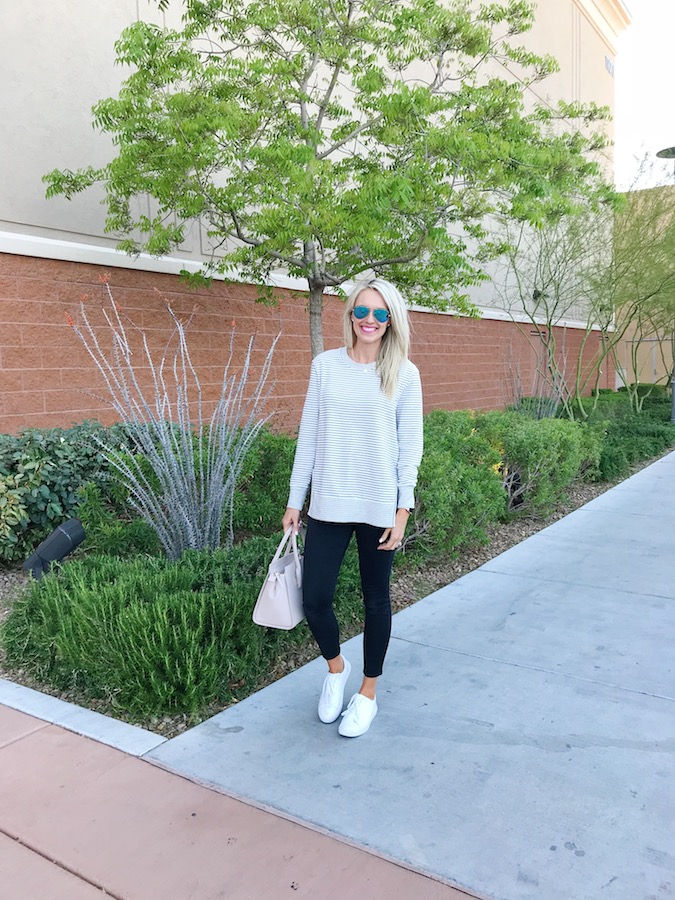 Long sleeve tee ($28!) | Bag | Jeans | Shoes
3. These black jeans! They are only $45, run true to size, and are SO COMFORTABLE. If you've been around here for a while, you have probably heard me talk about them. They are literally exactly the same as designer denim, and a fraction of the cost. My friend that works at Nordstrom told me about them because she was shocked at how unreal they were, and I haven't looked back since. I grab these over any other pair in my closet. They hold their shape and don't stretch out at ALL after multiple wears, and they hold their color. They are amazing!!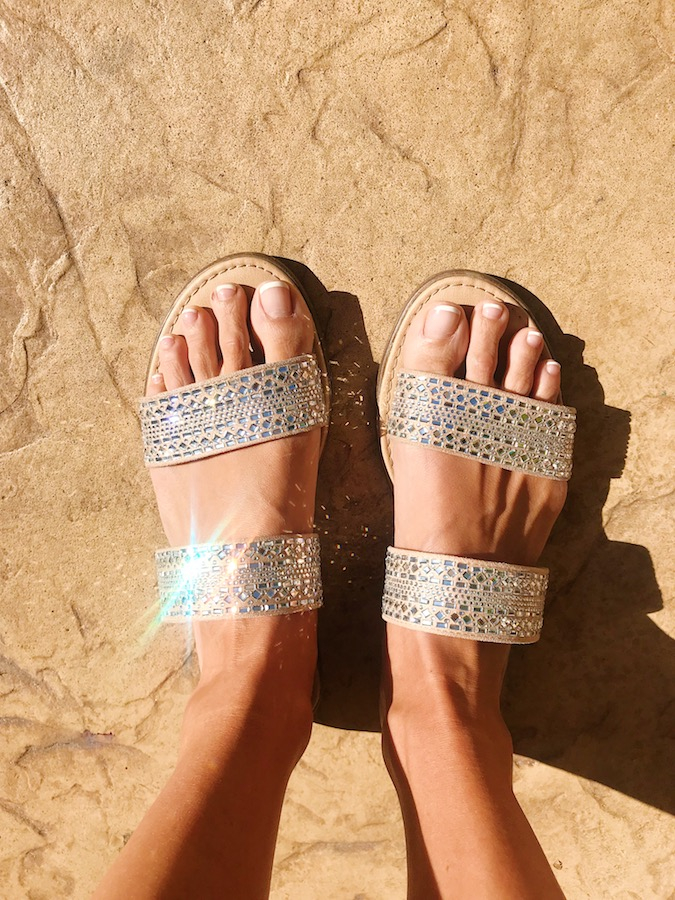 4. These sandals! Only $22.99, but they look like they are $90. AMAZING. Seriously. I love them. They are super sparkly and go with anything from a skirt and dress to jeans or shorts, or a pool coverup. Literally these are the easy summer slide you need. True to size!