I posted about our trip to Vegas yesterday, and I wanted to make sure that you didn't miss the fact that we found the most comfortable Valentino Rock Stud look-alike pumps. My mom, sister and I all tried them on and my sister and I both got them!

Here are the actual Valentino shoes, and here are the pair that we got…for $900 less expensive. Talk about savings ha ha! They are gorgeous, have very shiny hardware and literally go with everything (jeans, skirts, dresses…any colors because they are nude). I love them!

This is me before Celine Dion and I'm clearly REALLY excited about Celine and REALLY excited about my new shoes.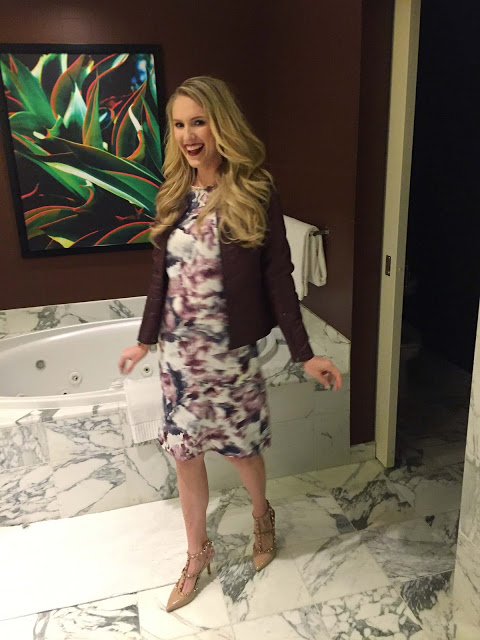 Happy shopping and I hope you all have a wonderful weekend!!