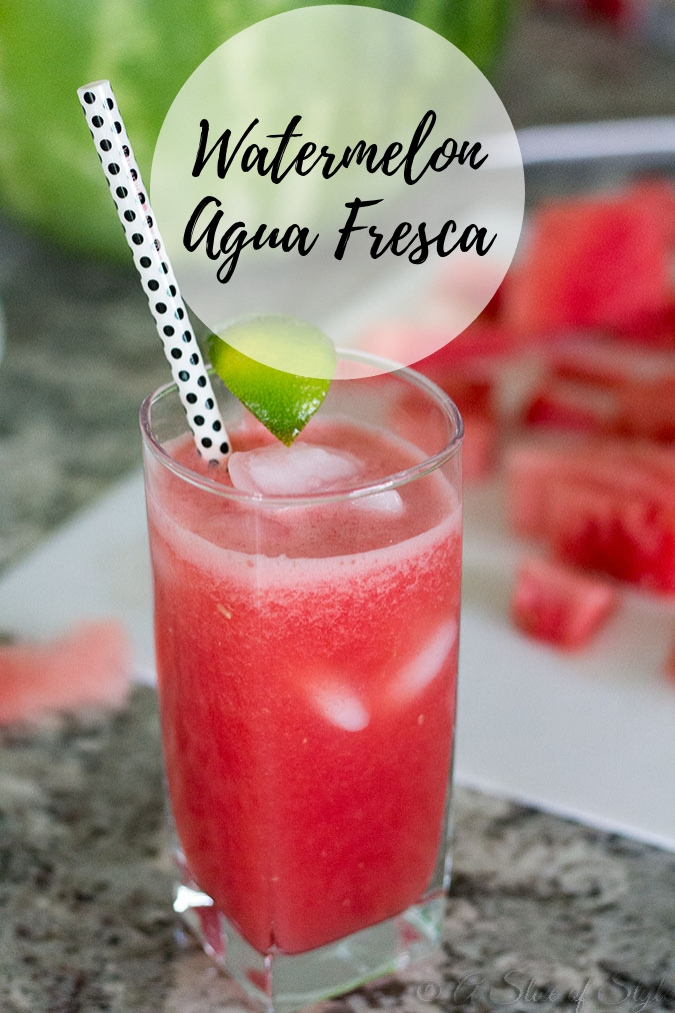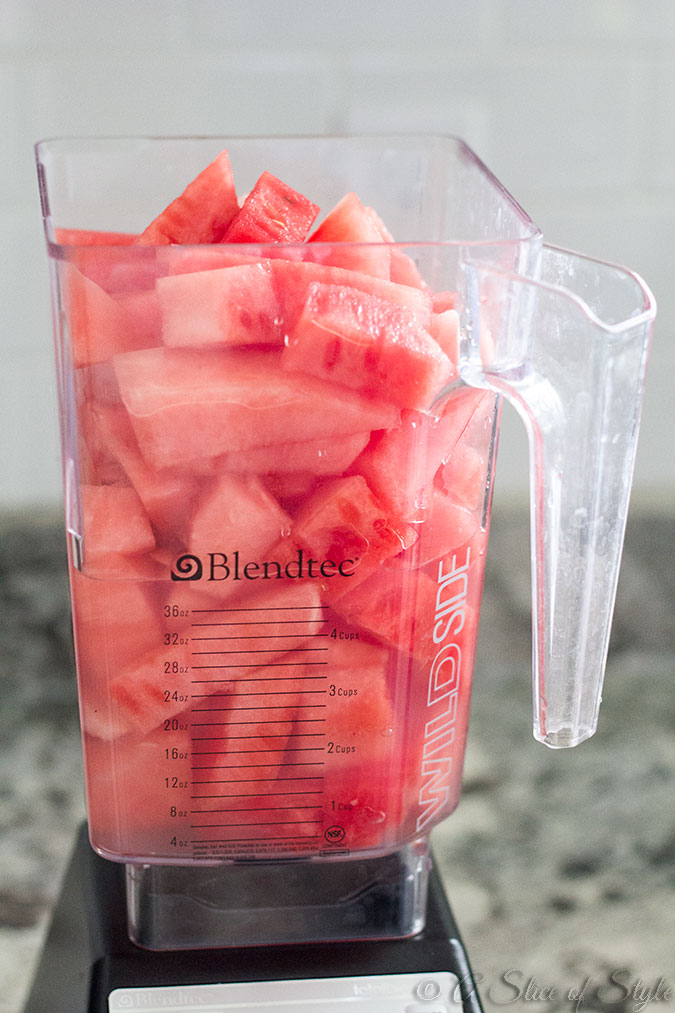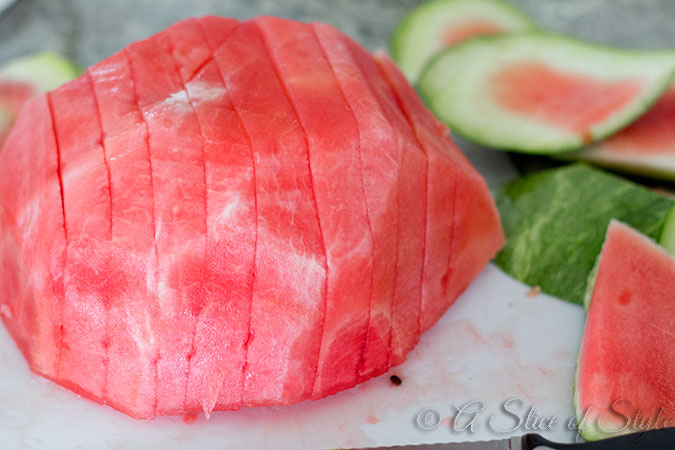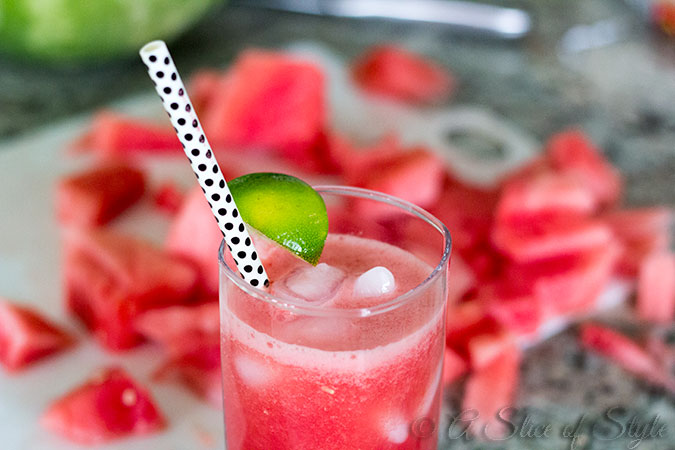 I wanted to make something tasty and special for the Mother's Day Brunch that I hosted for my mom. I don't make fancy drinks all that often so this drink screamed "tasty and special!" to me. My mom loved it and it was just the refreshing drink needed to compliment our french toast. There is just something about a fancy drink that dresses up any party. 
When I cut watermelon, I slice it in half and face the flat side down on the cutting board. I then cut away the rind and start slicing from there. 
The cute straws can be found here.
Watermelon Agua Fresca
A sweet, refreshing summer drink
Printable recipe
Ingredients
4 generous cups of cubed, seeded watermelon
1 1/2 cups cold water
Juice of 2 limes
Honey, agave, or stevia to sweeten 
Instructions
Place watermelon, water and lime juice in a blender and blend for about 30 seconds. Sweeten to taste with honey, agave or stevia. Serve over ice. Makes 4-6 servings.
Note: Recipe from Our Best Bites