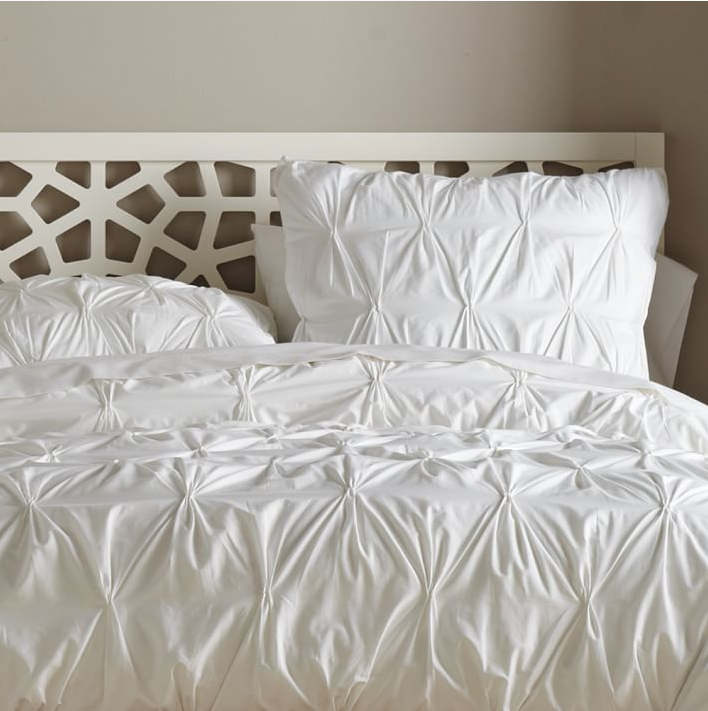 I had the WORST night's sleep last night which I think is what led me to this bedding sale lol. Don't you just want to curl up and go back to bed in this white dream land? I woke up at 2:30 am with a huge wind storm right out my window that was SO loud. I tossed and turned for about 3 hours and then peacefully fell back asleep just before I was supposed to wake up. Happy Wednesday, indeed 😉
Get up to 50% off today on bedding at West Elm including some of my favorite bedding of all time, this organic cotton pintuck duvet and shams. You can also get free shipping through Monday only using code AWESOME!
Happy April Fool's Day. Please tell me you have a great trick up your sleeve somewhere and tell me what it is so I can do it too.
I went to Amazon today and they have a funny surprise for April Fool's Day 🙂