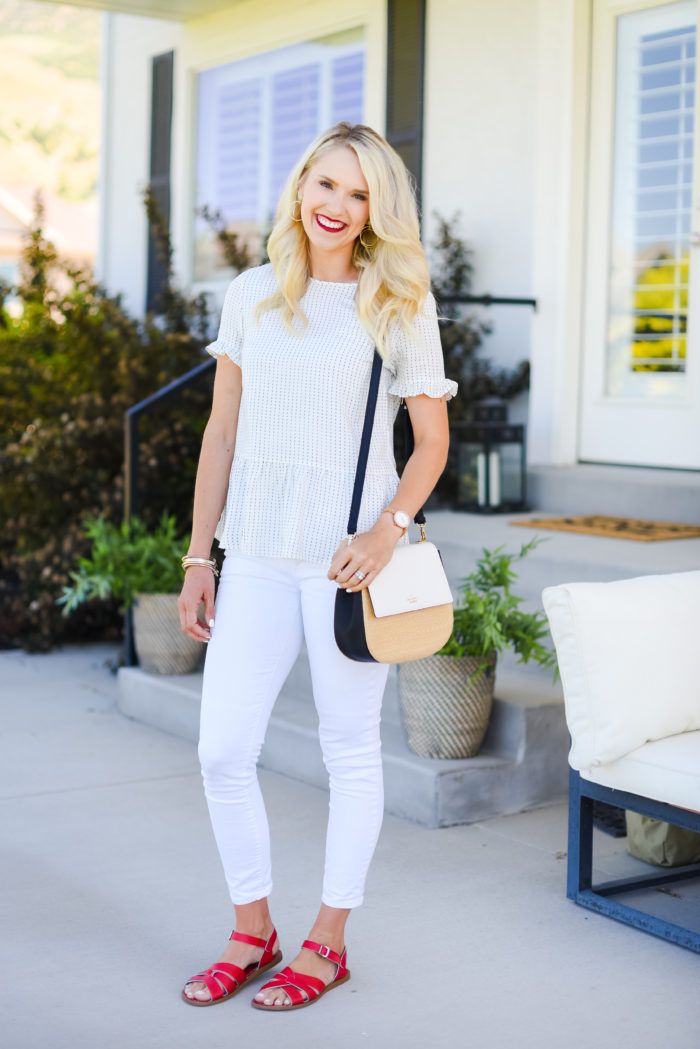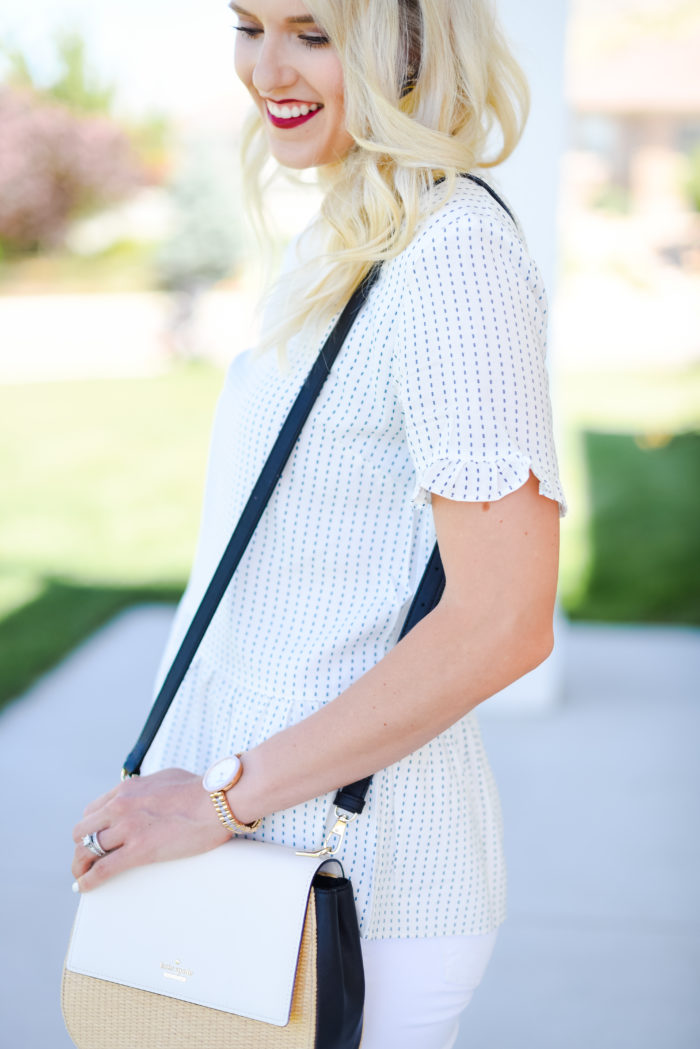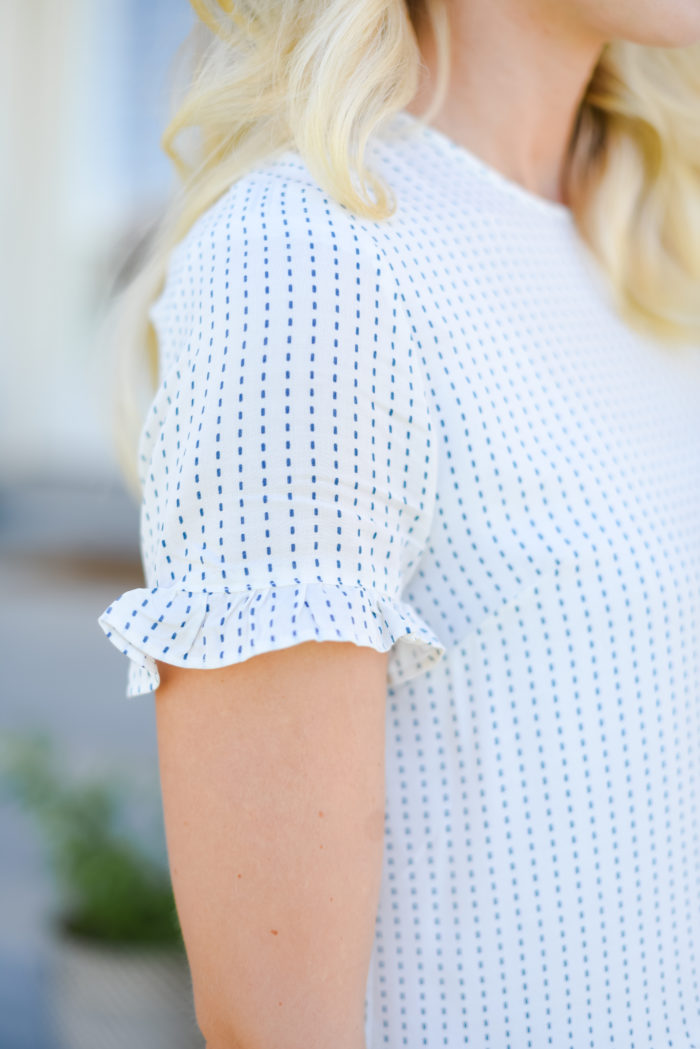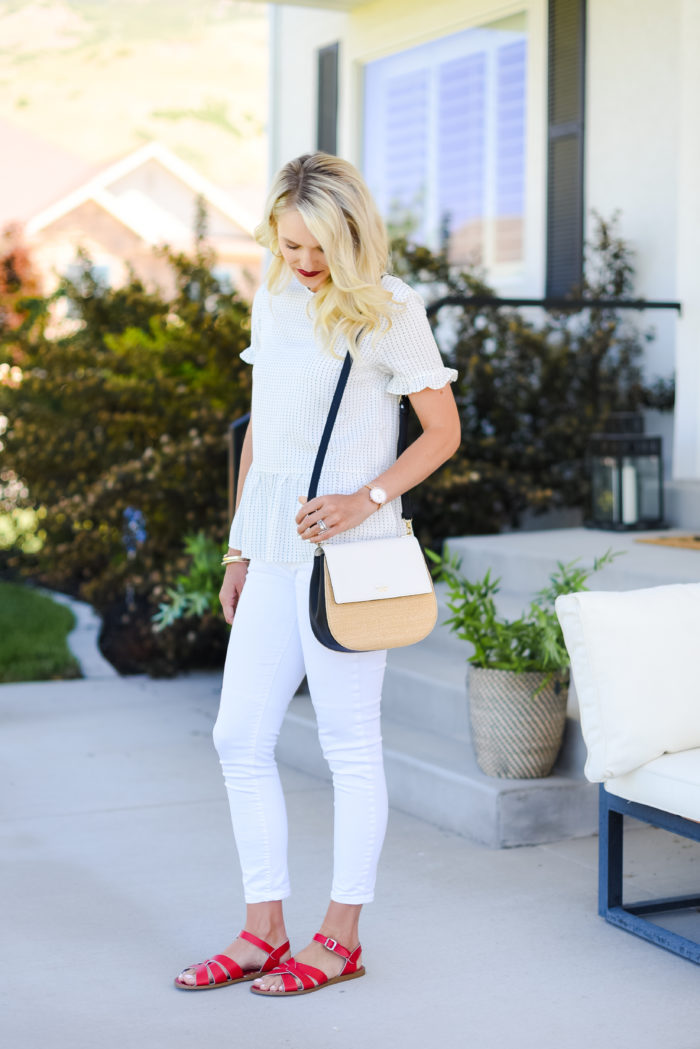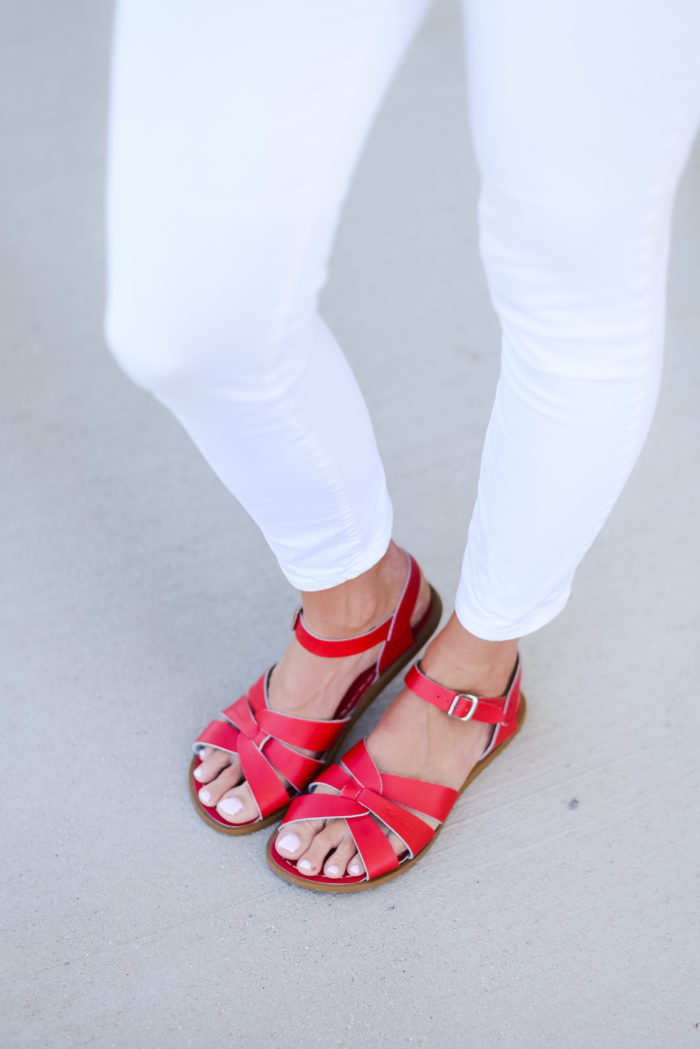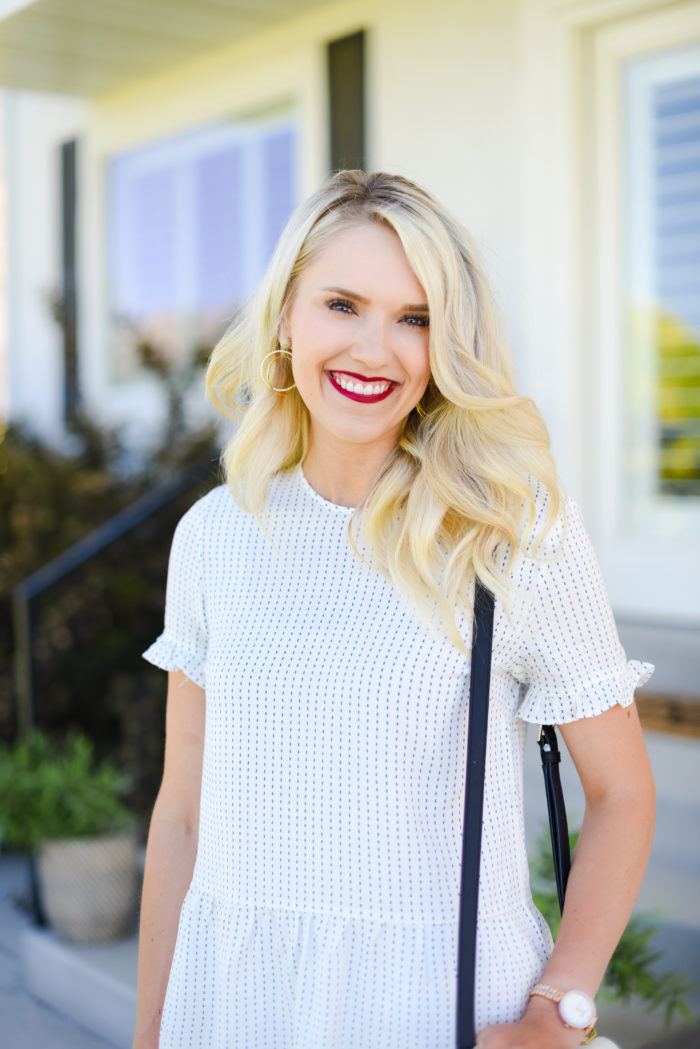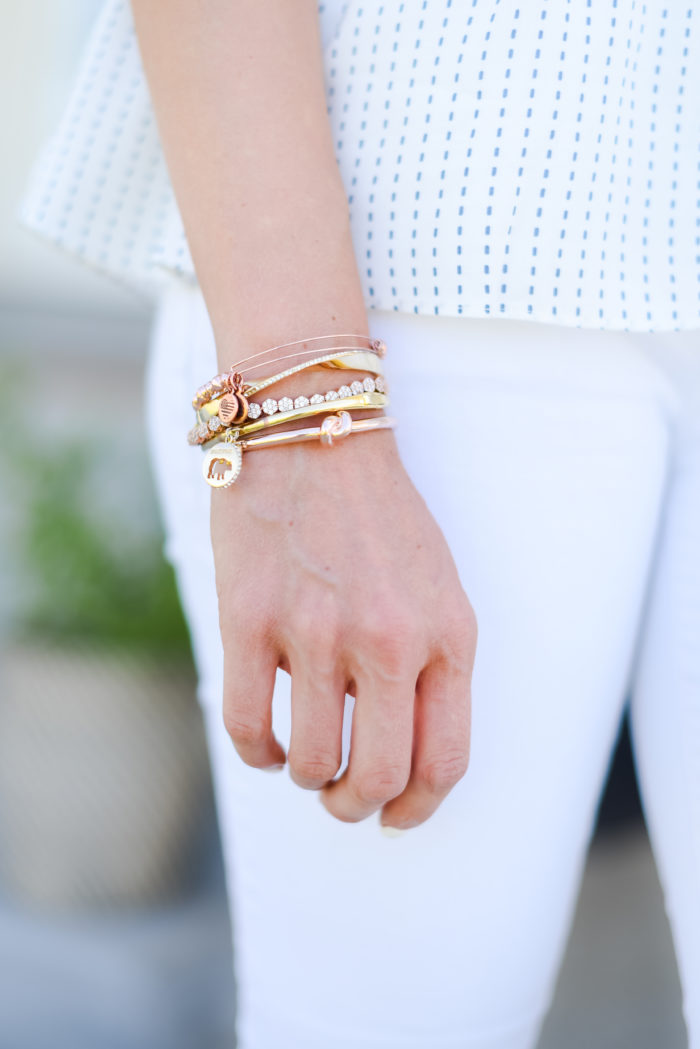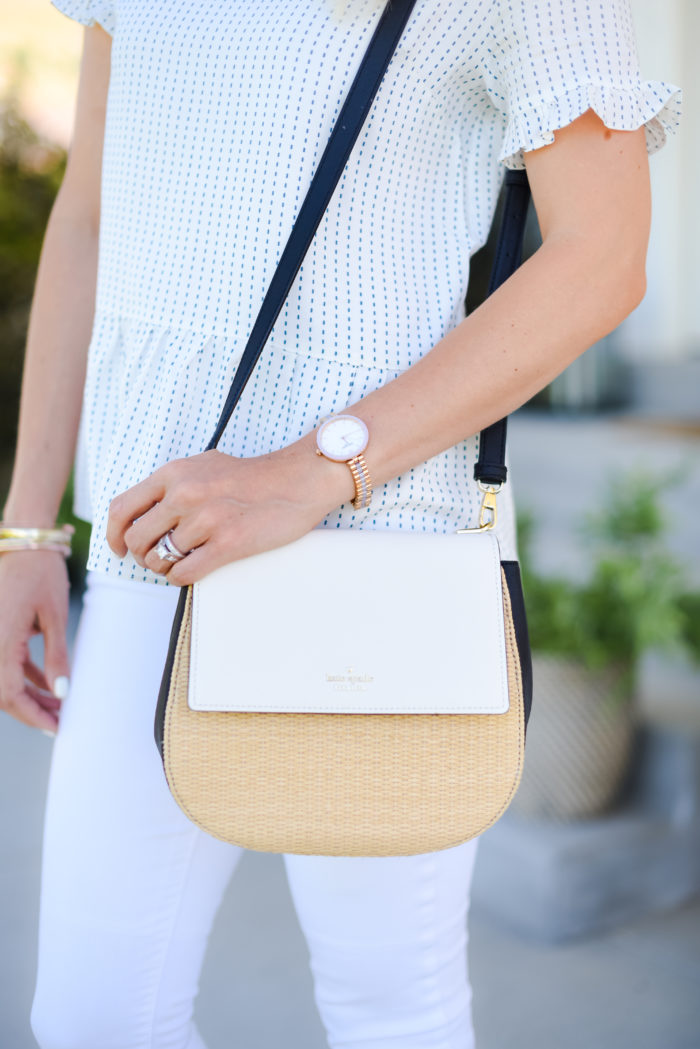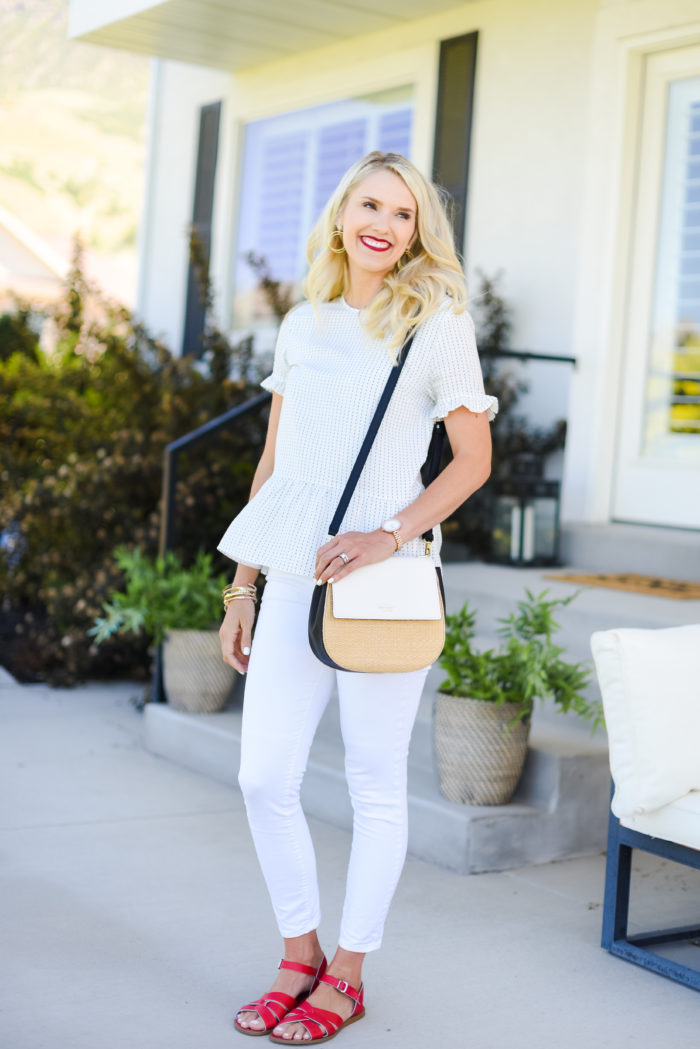 My top: Rachel Parcell | Purse: kate spade new york, c/o, on SALE + EXTRA 30% off!!| Bracelets: here, here, here, here and here | Watch: kate spade new york, c/o | Jeans: GAP, similar here and here that I love! | Sandals: Salt Water Sandals | Earrings: kate spade new york, c/o | Lipstick: Stila in "beso"
It's Friday! The best day of the whole week. For some reason I always think that Thursday is Friday so when Friday is actually Friday, I always feel realllll great about that.
This top is the perfect summer top! As you guys know, my top purchasing checklist is:
Not see-through so I don't have to layer it (why do companies make see-through shirts…that they sell at normal stores?! I mean…this isn't that kind of blog, people. No one wants to see that!)
Short sleeves
Long enough
Kinda loose but not too loose
This top has it all! I love me some ruffle sleeves and it's nice and light so that it doesn't get too hot. Also, this purse and this bracelet is on sale + an extra 30% off!! Woo! You can check out the best of the best in the Kate Spade sale HERE!
Happy Friday, my friends! Thank you so much being here!!! No, really. I love connecting with you and you have made being a stay at home mama even more fun. It's nice to have an outlet to share my favorite things and get your incredible tips as well. Have a great weekend!