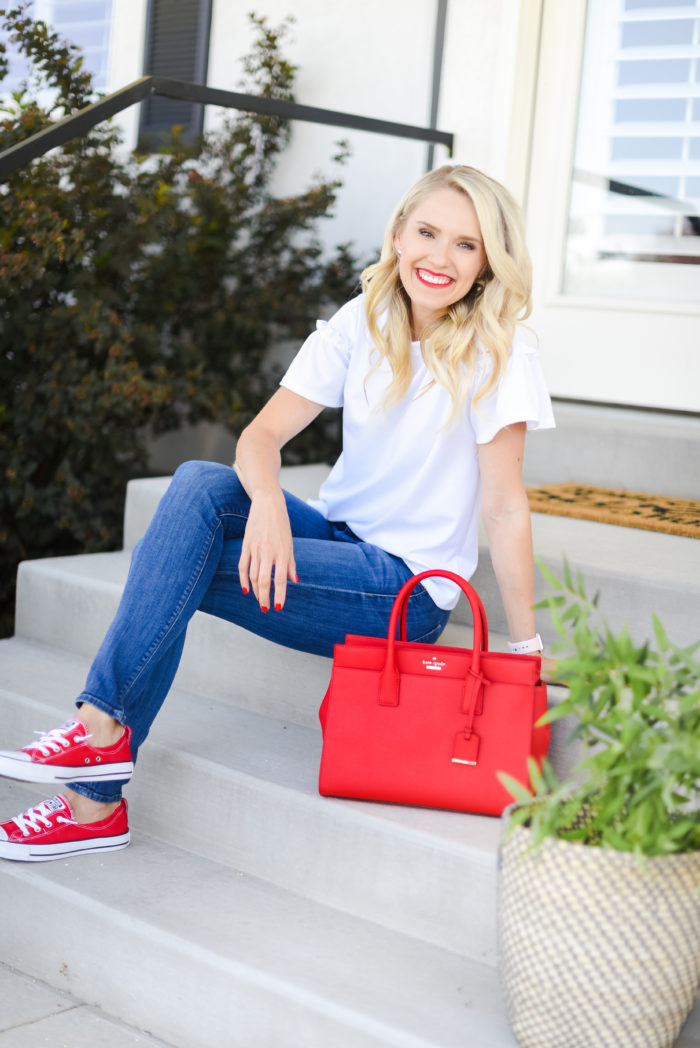 Someone needs to tell this girl that she needs to sit up straighter and have better posture…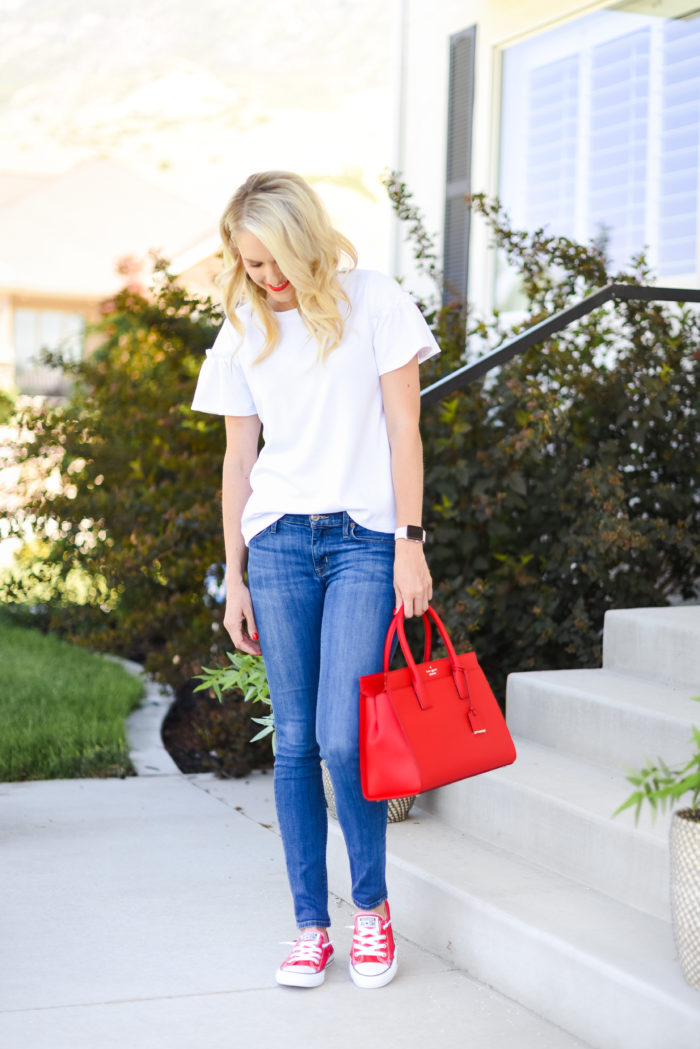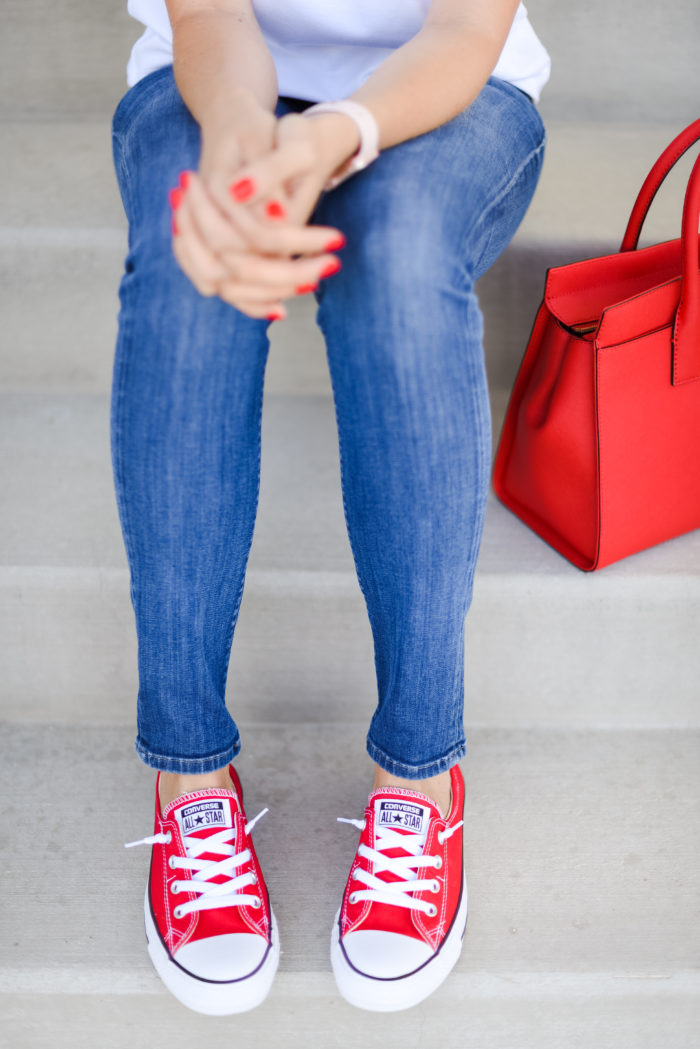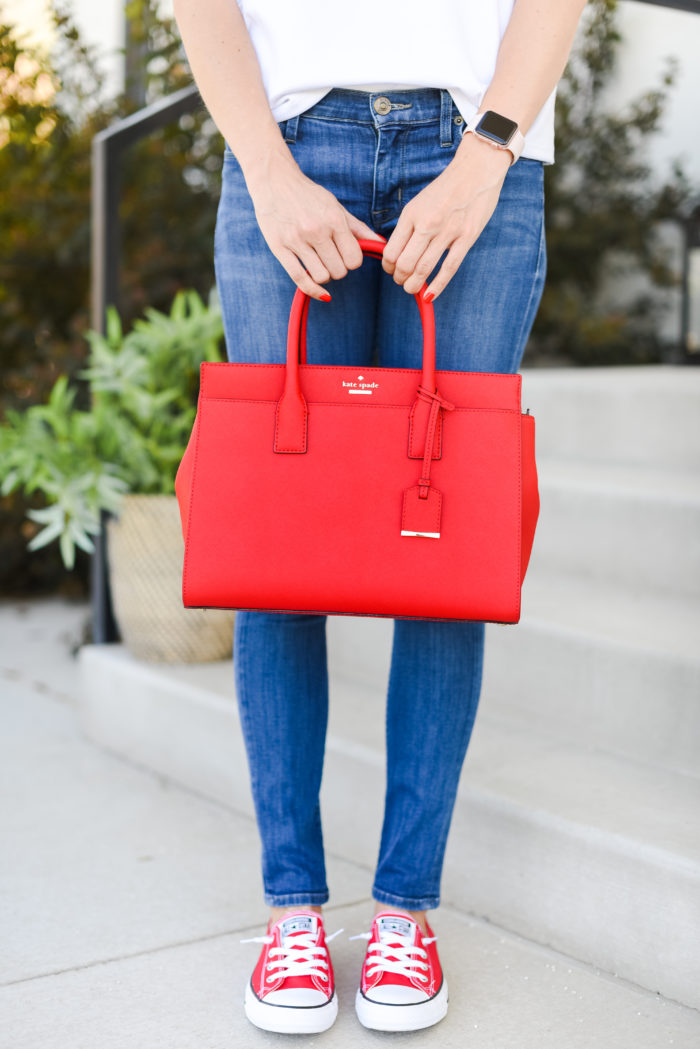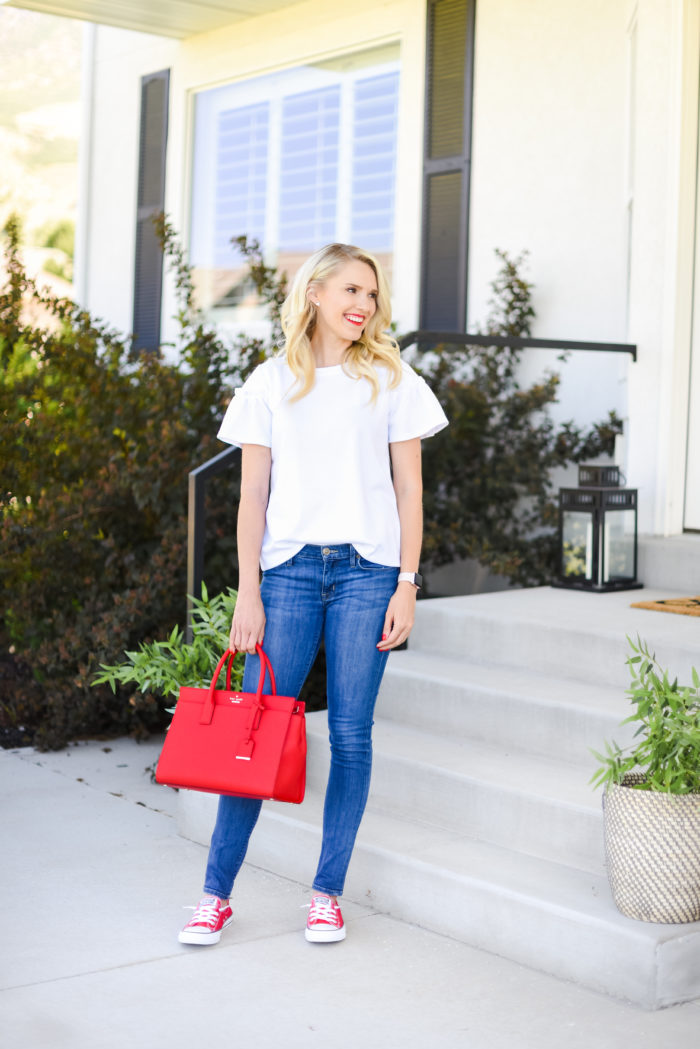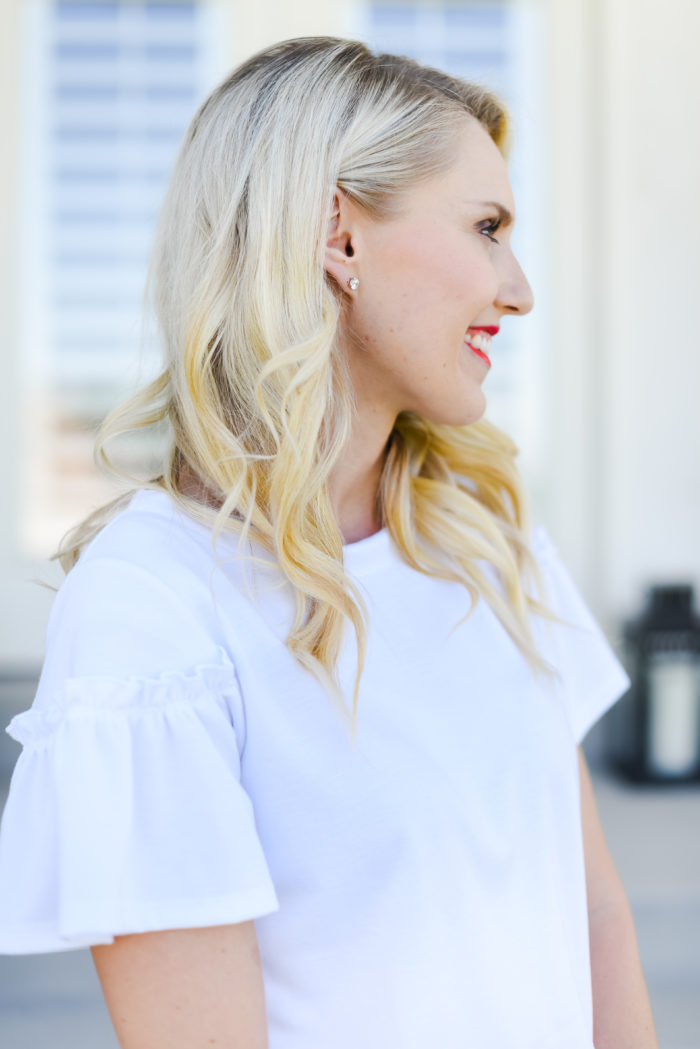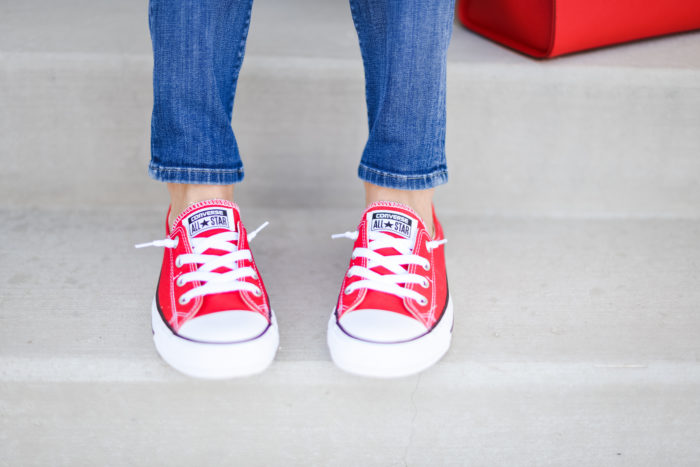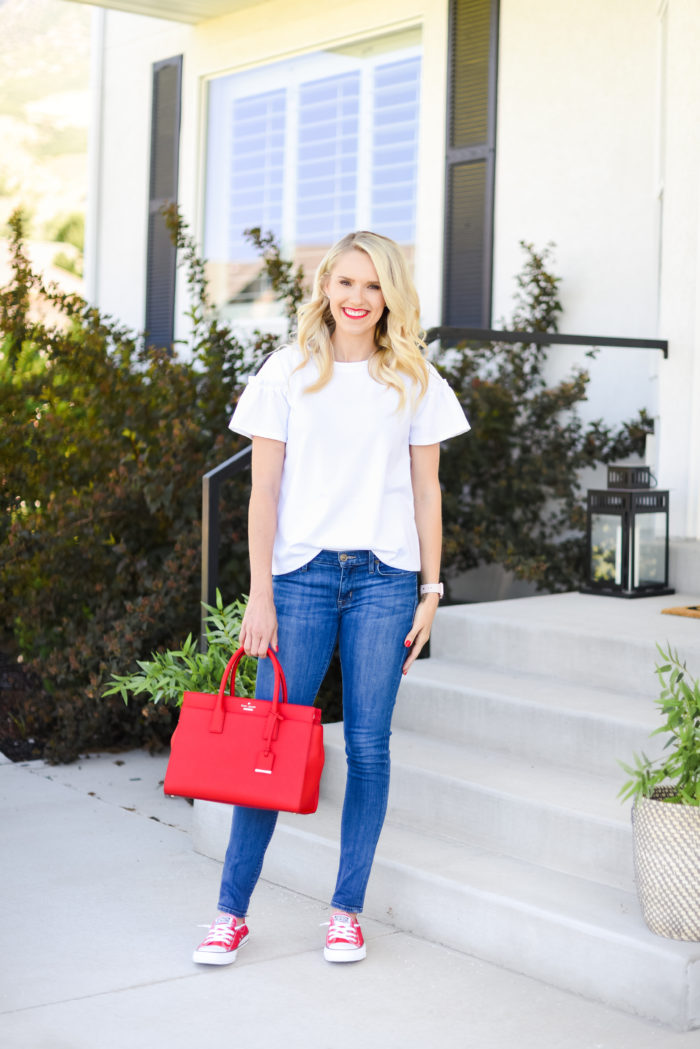 Converse Chuck Taylors Shoreline Sneaker (and here a little lighter red for 40% off!!!) | Shirt: Nordstrom 40% off!! (similar and on sale here and here | Purse: kate spade new york, c/o | Earrings: Nordstrom (I'm obsessed and literally wear them everrrrry day)
YOU GUYS! I loved this white ruffle sleeve tee shirt this shirt so much that I bought it at full price and then I just realized that it's on sale. And it's not just any sale…it's 40% off!! Which is huge! Like, buy 2 or 3 colors huge! This is the greatest basic tee that can be paired with jeans, white pants or tucked into a pencil skirt. I LOVE it. You guys know I'm all about the basics. I love pieces that are easy to pair with multiple outfits and that I can get a lot of use out of.
Oh, and let's talk about these shoes for one second. First, I saw them and fell in love with them. I've always loved the casual/cute look of Converse Chuck Taylors. Second, when I got them and tried them on I was so excited because they're comfortable and are 100% true to size! I love the because they are slip on and they are a little lower cut so they elongate your foot more. They are easy to slip-on and run out the door which is what I'm doing half the time. By the time the twins and I ready to leave for the day, you better believe I don't have much time so I appreciate a good slip-on shoe that can go with a lot of outfits.
I'm going to wear these shoes with this dress. I'm also going to pair it with this tee, in either white, red, grey or navy and white striped. SO many options!!