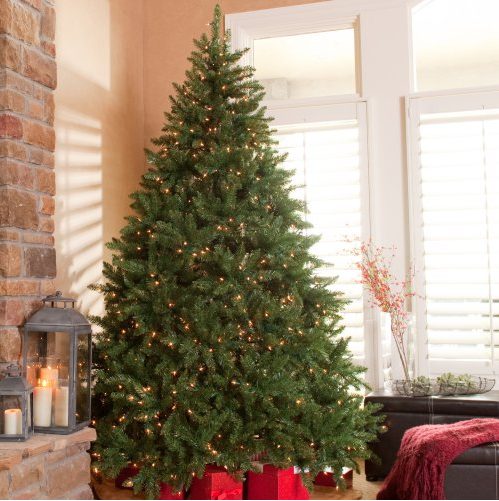 Remember this post where I told you about an incredible sale on pre-lit Christmas trees? Well, this 7.5 ft pine full pre-lit Christmas tree is only $129.97!!! It was originally $399.99 so you SAVE $270.02! That's 63% off. They also have a 5.5 ft tree for $69.97 and a 6.5 ft tree for $109.97. PLUS you get free shipping. These prices for pre-lit Christmas trees are unheard of. They are normally SO expensive!
Off season is the perfect time to buy things for the next season because you will save a TON of money 🙂
Also, don't forget about the $550 Nordstrom gift card up for grabs! Following me on Instagram and Facebook help you qualify and also let you stay up to date on the latest deals I post. Thank you for visiting my site, I really appreciate it!