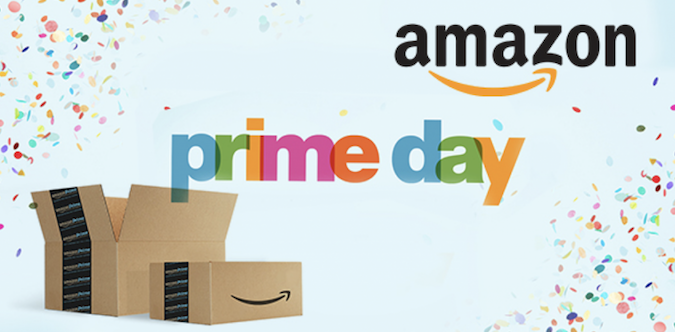 Amazon's biggest sale of the year is here today; it's Amazon Prime Day!! The deals you get on incredible products are insane! It will officially kick off July 16 at 1 pm MST – an epic day and a half of the best deals for Prime members. If you are not a Prime member, click here to try Prime free for 30 days and have access to all the deals!
I am not the expert on Amazon Prime Day, so I enlisted someone who is. My cousin Whitney will literally stay up into all hours of the night to score a great Amazon Prime deal. She is a the Amazon Prime Queen, you could say. So…I asked her what her favorite tips were so that she could give you tips on how to get the most out of the sale in the easiest way possible.
---
5 Amazon Prime Day hacks that will help you save money and time!
---
Lightning deals. This is where you will definitely want to plan ahead if you want the very best deals! You can shop by category or what deals are live or coming up. The trick with lightning deals is to put them in your "watching list" BEFORE they go live. Many incredible deals sell out within seconds! BUT it's easy: you can add them to your que so you can click "add to cart" the instant they go live!

For the best in fashion deals, click here! You'll want to follow this page for deals throughout the day.
All day deals. This is where they have some incredible deals that are available all day! Scour this page for the things you want. Last year, my favorite kitchen appliance the Instant Pot…I boil my eggs in it that peel perfectly. Click here to see how! It was on a huge sale last year, and THIS year too! You won't want to miss this page!
Search the items you love and look for the Prime Day banner. You might end up scoring a great deal on something that you have had your eye on. They have THOUSANDS of items on mega deals today.
Stock up on gifts! I like to stock up on toys for my children for birthday parties/Christmas, etc. and save a ton of money. If I see something I know someone would love for their birthday that's a great price, I'll snag it! Then, when a birthday or special event rolls around there's no stress! You'll be all set, sis.