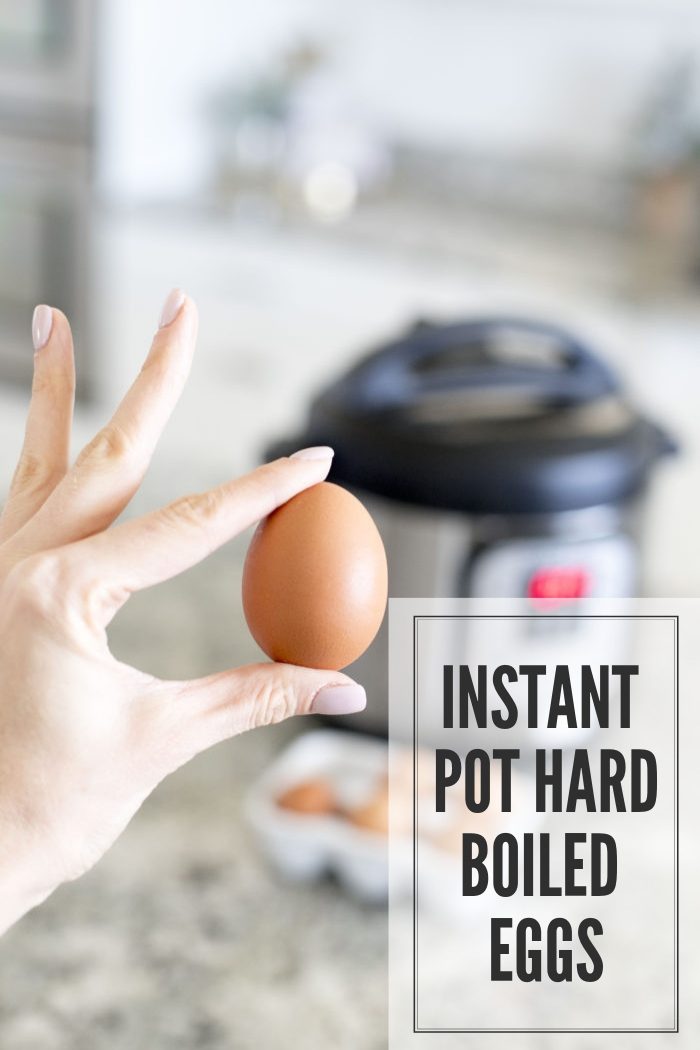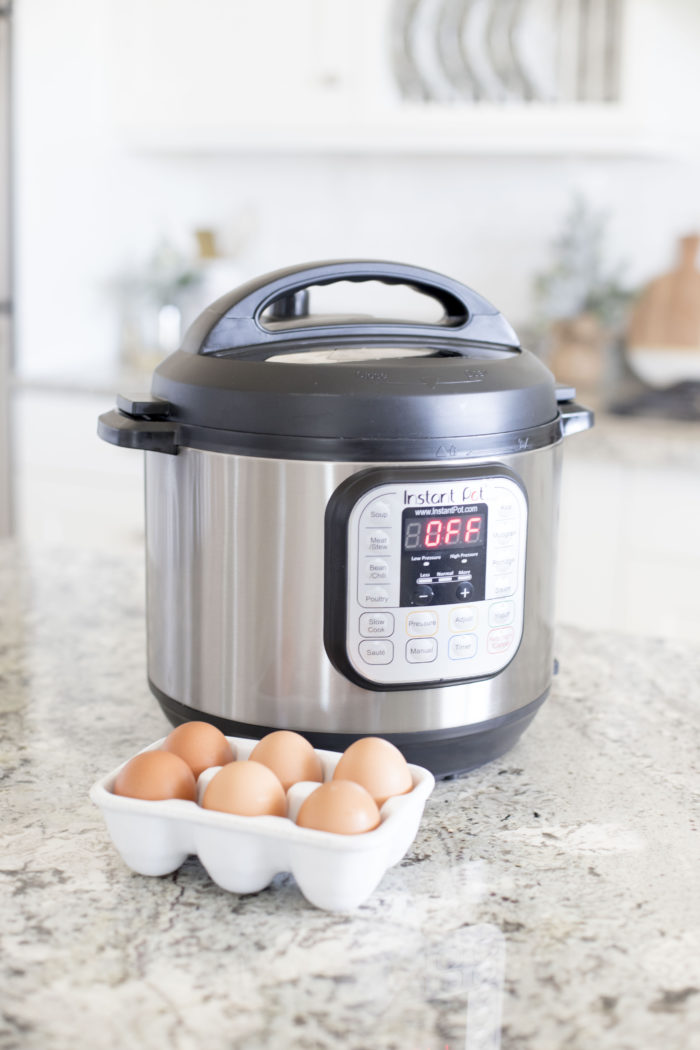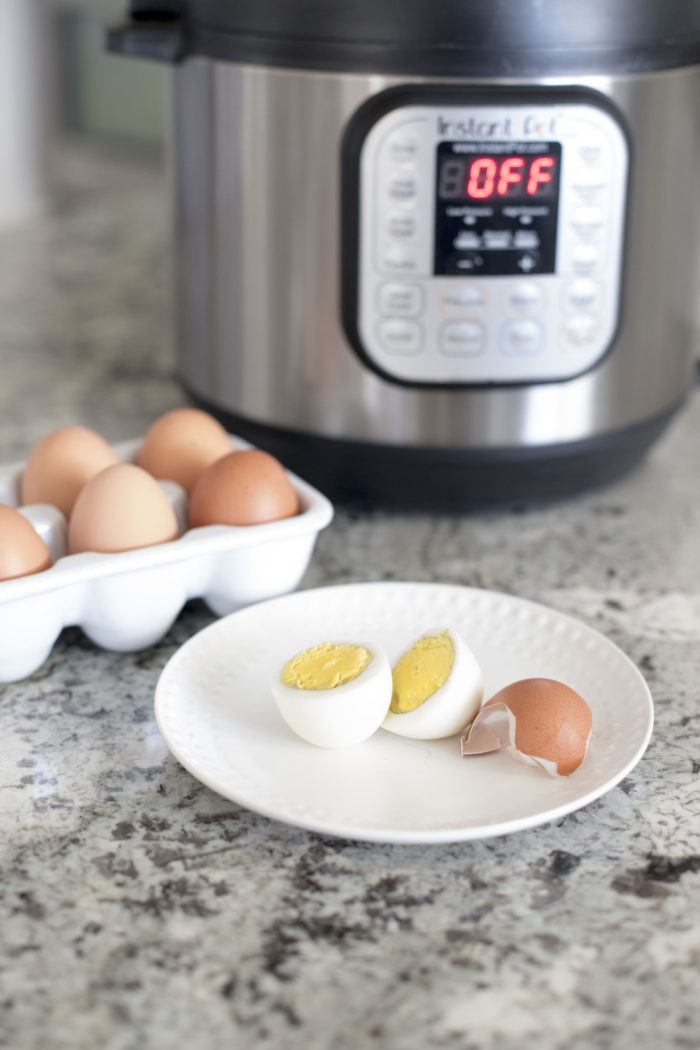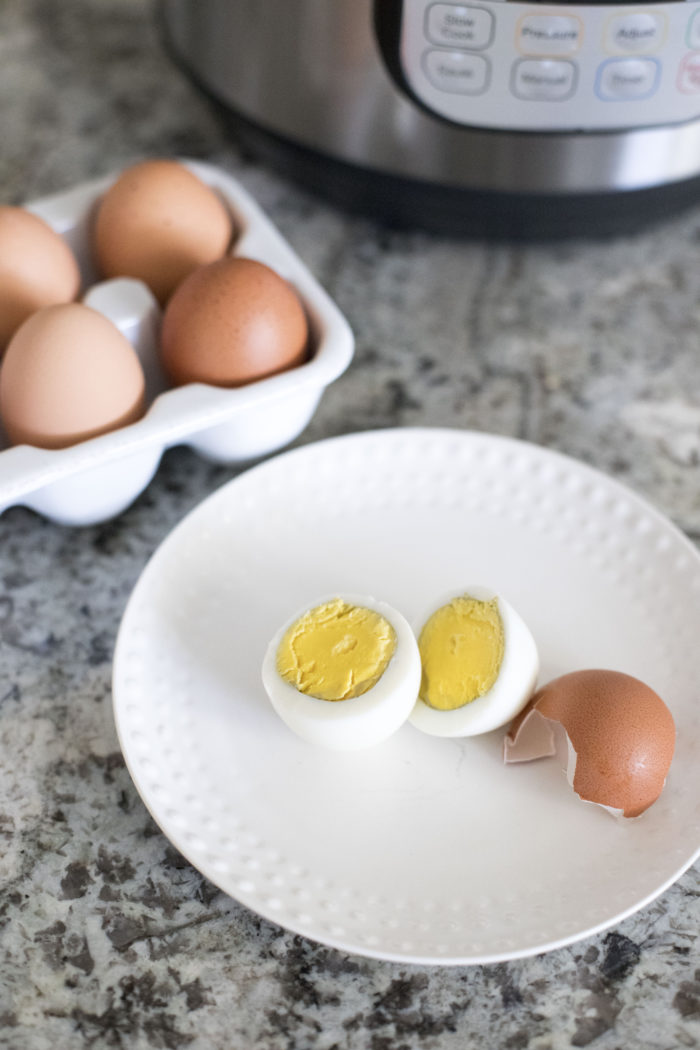 The Instant Pot! Talk about an instant hit, too. When I heard people raving about this genius device, I couldn't wait to get one. When I finally did, I understood what everyone was raving about! One of my goals this year is to start learning new recipes for the Instant Pot because it really does simplify life a lot. It is so nice to be able to throw in soup at 5 pm (with frozen chicken!), and have it be completely done by 6 pm.
I never expected this when I first got my Instant Pot, but what I have used it for the most is to hard boil eggs! I hate it when hard boiled eggs are hard to peel, and I was amazed at how easily the shells slipped right off of these eggs when they are cooked in the Instant Pot this way.
---
---
INSTANT POT HARD BOILED EGGS
---
---
Put a cup of water in to the Instant pot, and put in as many eggs as you want.
Seal the lid on top and make sure it is set to sealed on the top instead of venting.
Set your Instant Pot on manual high heat for 5 minutes.
When it's done, let the pressure release on it's own, and then remove the eggs.
Let them cool a bit, then peel and eat or refrigerate until you are ready to eat them! I like to put them in a cute little egg crate like this one so I remember which eggs are boiled and which ones are not.
If you haven't yet purchased an Instant Pot, this is the best price and where I got mine. I have the 6 quart version and it is so nice to be able to either cook a small amount, or a large amount when we have guests coming over.
---
---
FAV PRODUCTS TO HOLD 'DEM EGGS
---
---

If you have any Instant Pot recipes that I must try, please let me know!! I need more to be able to add to my list of easy-to-cook meals. Thank you, friends!