Nordstrom Anniversary Sale denim! There are SO many great pairs of jeans this year at the Nordstrom Anniversary sale it can be overwhelming, but I did all the work for you, sis, and tried them all on to help make it less confusing and let you know my must-have pairs of denim + talk about sizing information on each of them.
---
Nordstrom Anniversary Sale denim
---
This pair is $42.90 and runs true to size, and happens to be one of my favorite brands of jeans. I can never get over the price + how high quality they are. They don't stretch out and are JUST like designer denim. I actually discovered them a few months ago when I went into Nordstrom and had an employee suggest some great items for me. She said they had compared them to designer denim and the material was literally the exact same. I have been wearing this pair (only $45 full and an absolute must-have!) for several months and everyone that has bought them LOVES them!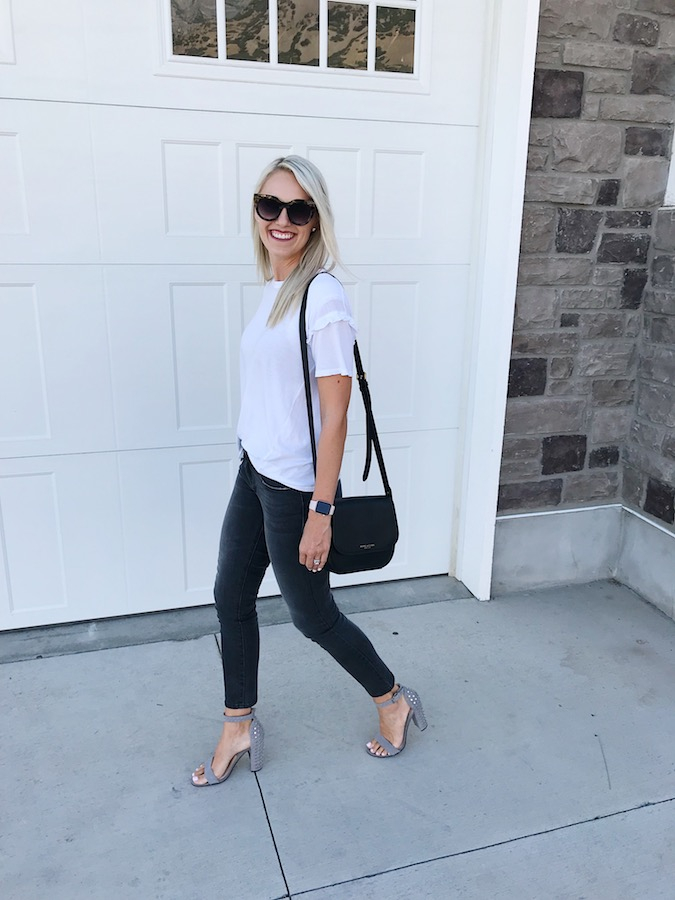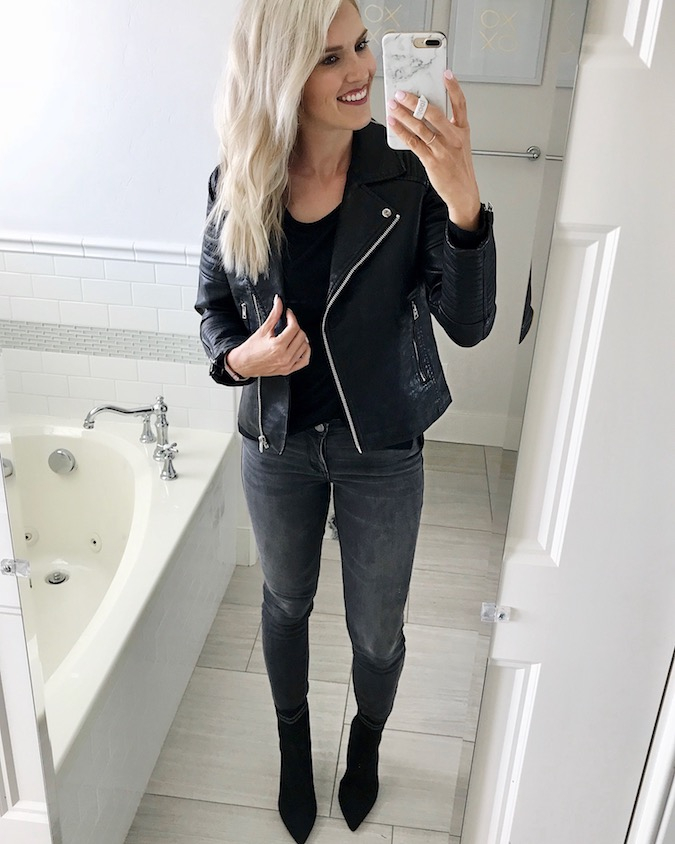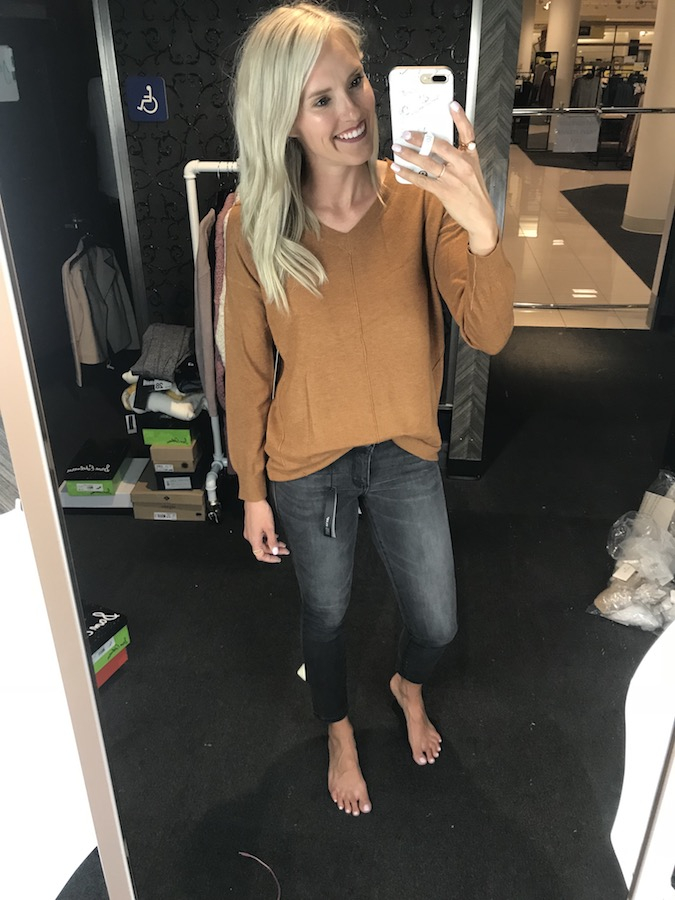 2. Next up is from this pair of  jeans from same brand and only $38.90!! It runs one size big, so I would recommend ordering 1 size down. I'm wearing a 27 in the picture below, but I actually ordered a 26 online because they were just a little too loose. I like my jeans to suck me in lol! These are really, really comfortable and I like the height of waist. Also, these are my favorite flats of the #nsale and they run true to size!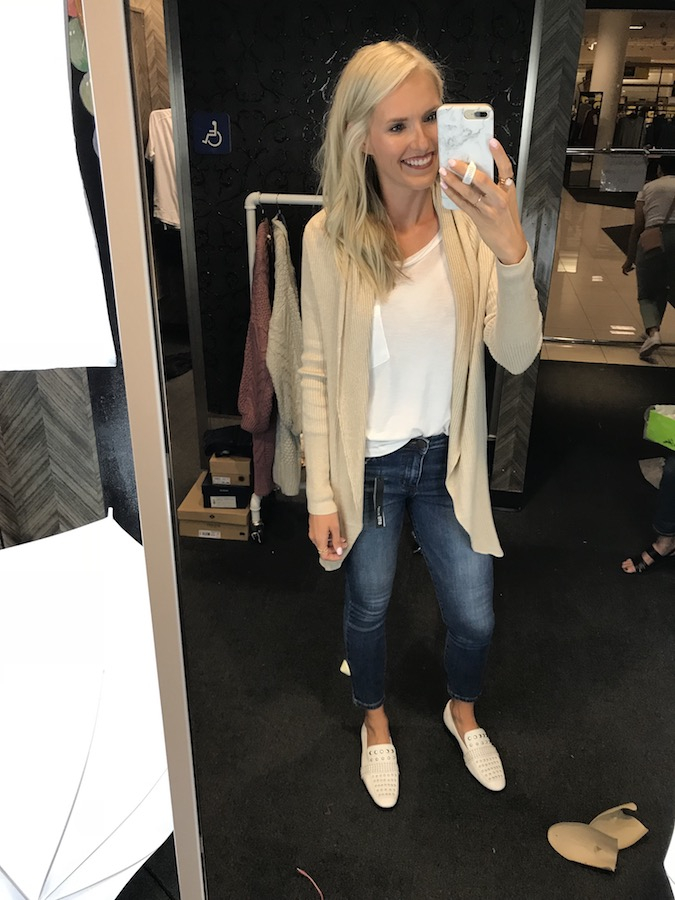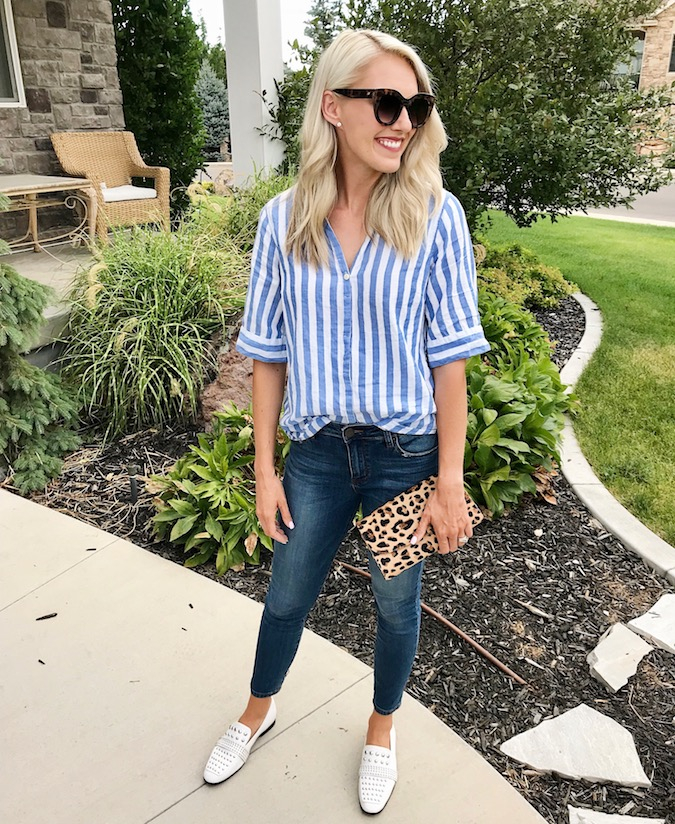 3. I don't have this pair yet that are $51.90 but I can't wait to get them! These are running low on sizing, but are the almost the exact same as this pair (which is what I have on below) except the ones are sale are slightly lighter. If you love this look, I would recommend this pair which is full price but still way less than designer denim. The ripped knees just make me feel cool when I'm wearing them. Just saying lol!! I'll keep an eye for re-stocks on these for you and announce on Instagram when they are restocked.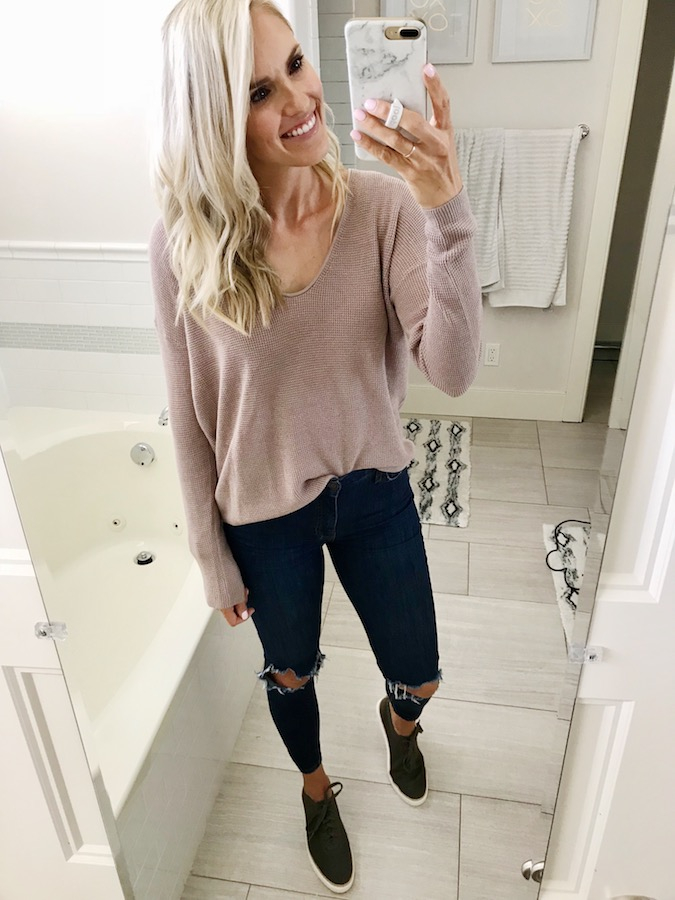 4. I LOVE this pair of jeans! I got a pair of AG jeans at last year's sale and I have worn them all year. Make sure to order a size up! I love how these jeans have a ripped knee cause we all know I'm into ripped knees right now!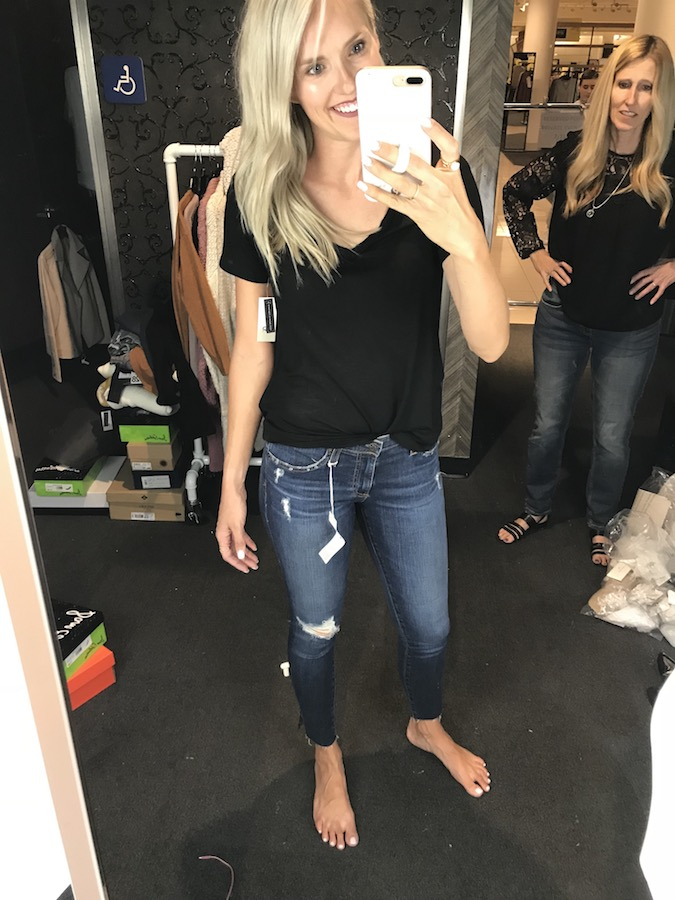 5. I love the color of these jeans and they are only $44.90! True to size.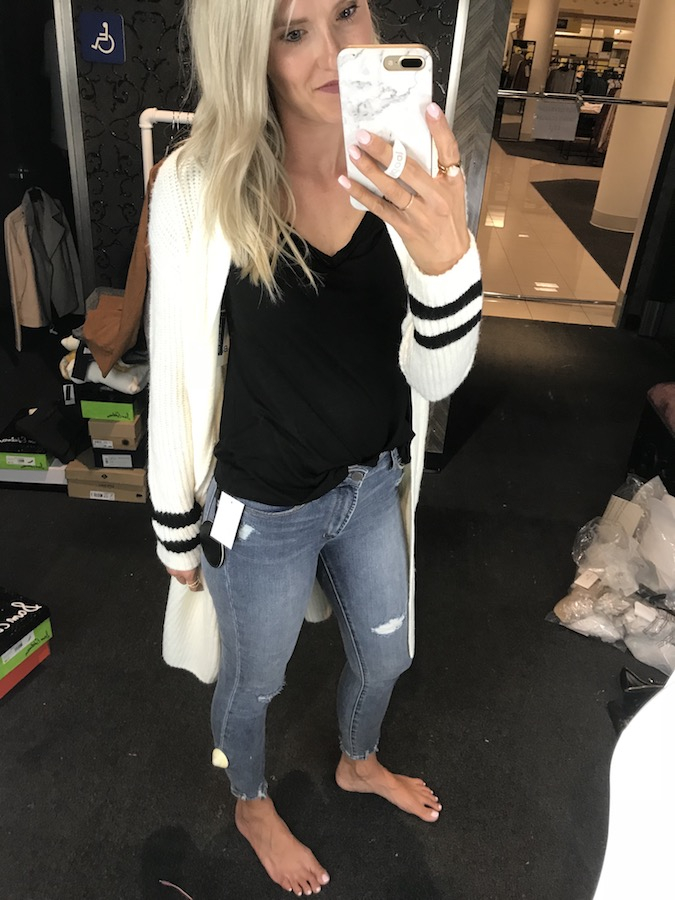 6. I got a pair of Rag and Bone jeans like these ones last year and have absolutely loved them this past year. These aren't high rise, so if you're looking for a pair of mid rise jeans, these have a really great fit. They hold their shape really well and I love the dark color. True to size!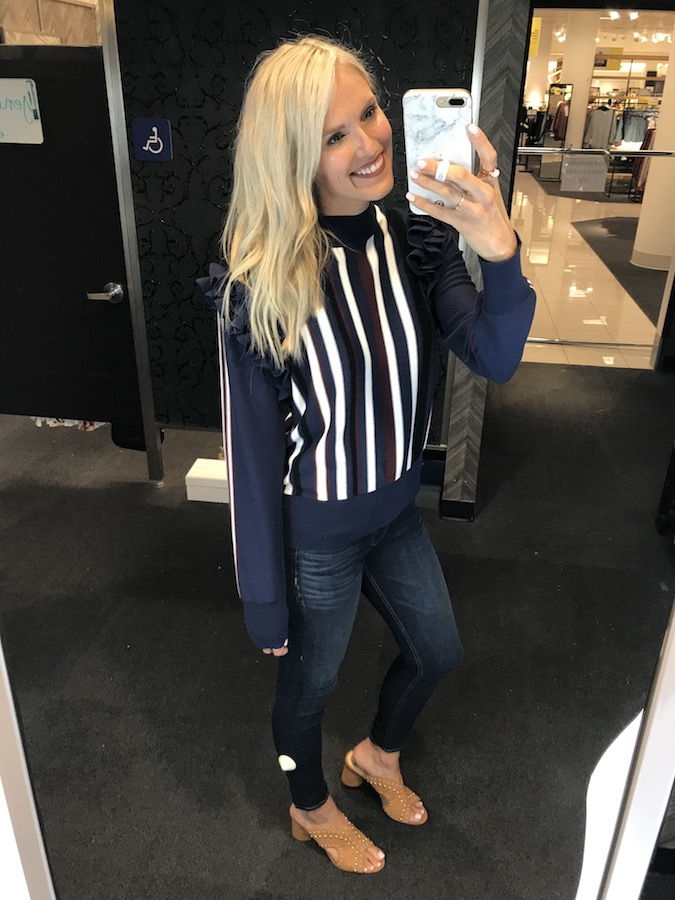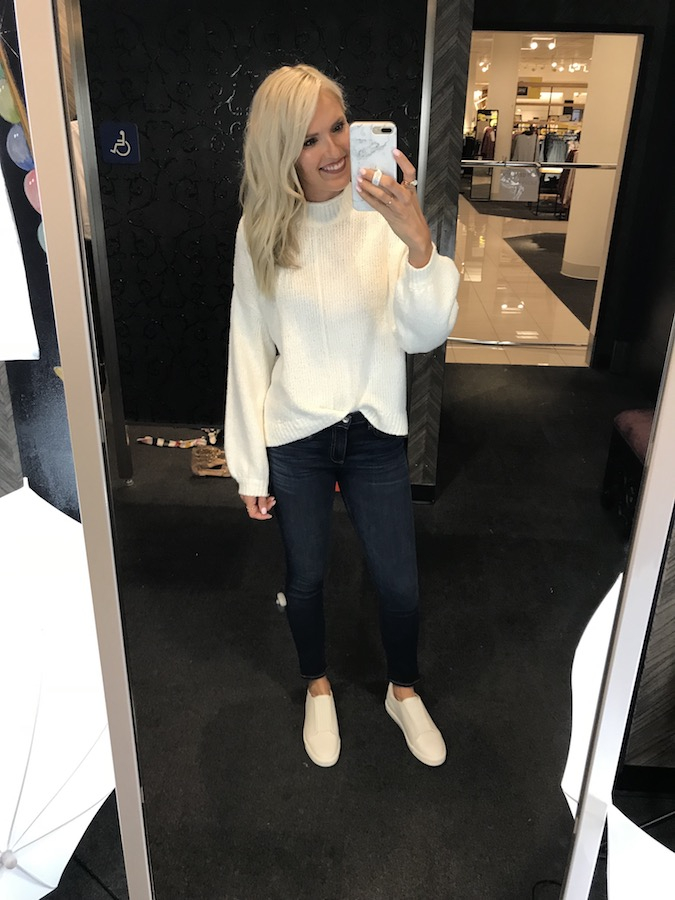 7. These Articles of Society jeans are $41.90, order 1 size down, and GET THEM!!! I LOVE these ones!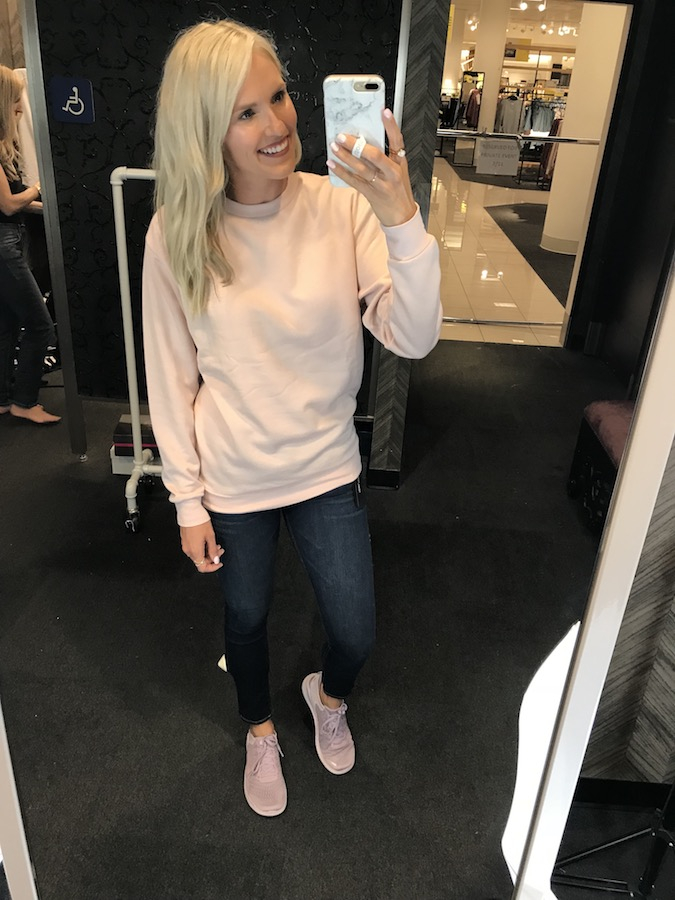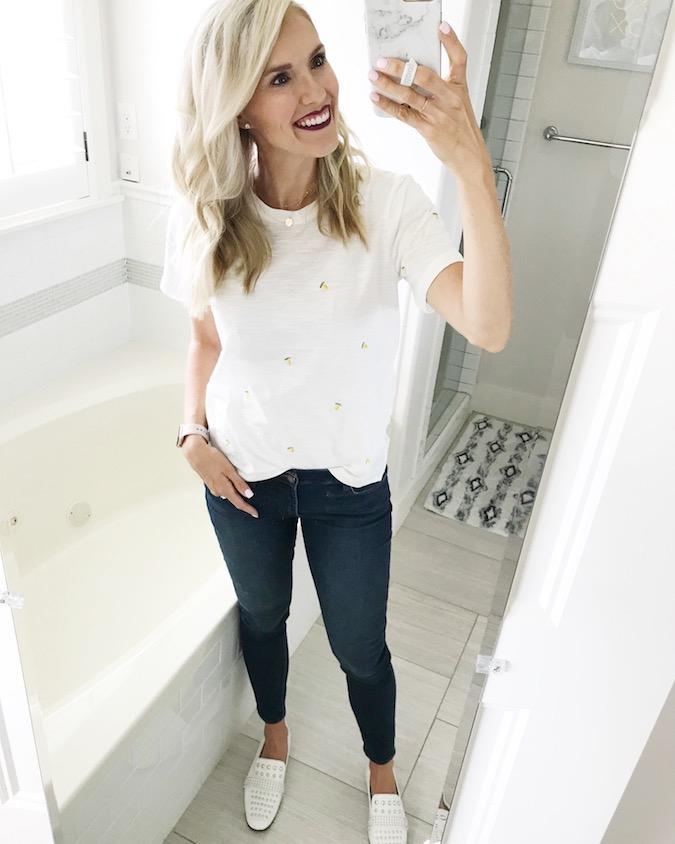 8. I love this black denim! Only $38.90!!!! Same as the top pair of denim in this post. True to size!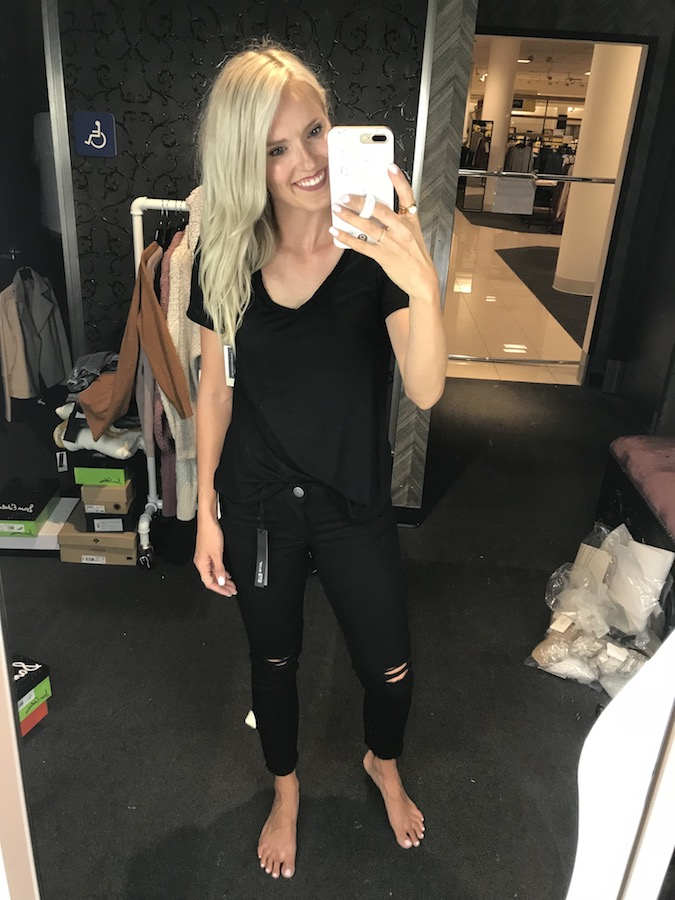 ---
TIME TO STOCK UP! TOP 4 FAVORITE DENIM OF THE NORDSTROM ANNIVERSARY SALE
---
Okay. Right now is THE time to stock up on denim. As you can tell, I LOVE it all! If I HAD to narrow it down, though, my top 4 pair are: