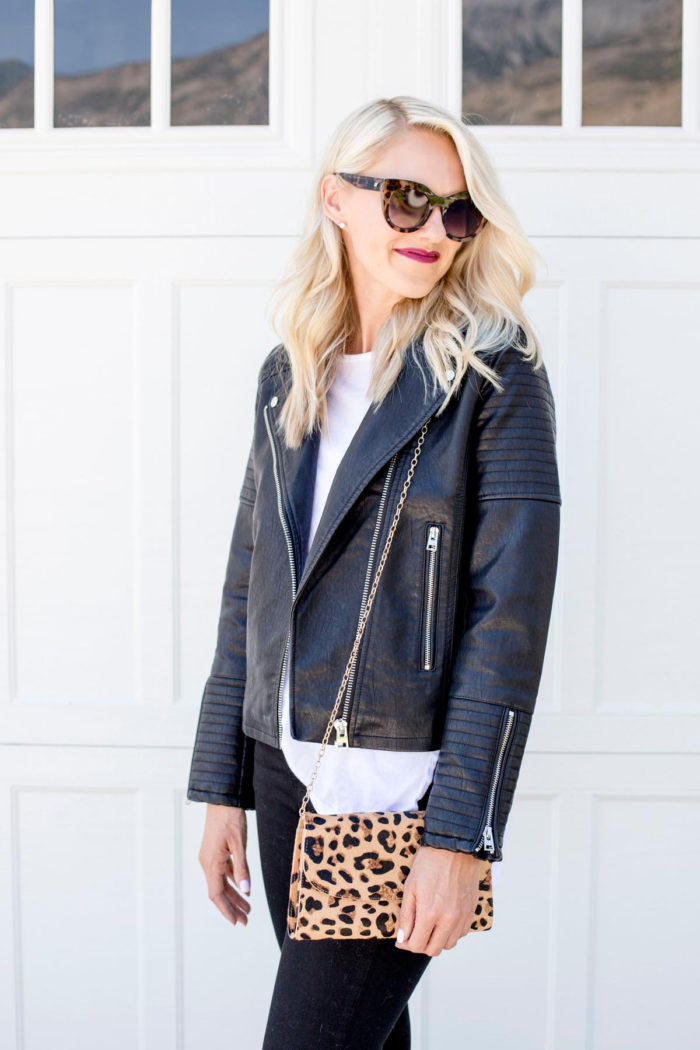 The Nordstrom Anniversary Sale public access is LIVE!! Now everyone, Nordstrom cardholder or not, can shop the sale! Click HERE to access the entire sale. If you haven't checked out this post of my dressing room diaries on most of my favorite items in the sale, click here!! Some of the items in that post will be sold out, but there are still lots of great items that are in stock. Make sure to follow along on Instagram stories today and throughout the sale because I will be updating you when items come back in stock.
This whole outfit below is still in stock, and I LOVE every piece! This long sleeve tee is a must have. I actually bought it in the winter, and have worn them over and over again. They are great to wear on their own, or layering them with jackets (like this one, my favorite and least expensive jacket of the sale!), cardigans and coats. These sunglasses are my favorite sunglasses of whole sale, and they are such a great price! I love them even more than the designer sunglasses. I've worn this clutch/crossbody 3 times since I got it a week ago. It's so pretty and versatile! Also, THESE EARRINGS are worn by me every single day! This is the only time they go on sale! They go with fancy outfits, casual outfits, you name it. I LOVE them. These booties are an incredible price (when I first saw them, they looked like they would be at least $150 and they are less than half of that!) and they are true to size. And these jeans are great jeans to wear with booties because I love the tight ankle at the bottom. I love the hem. They are also true to size!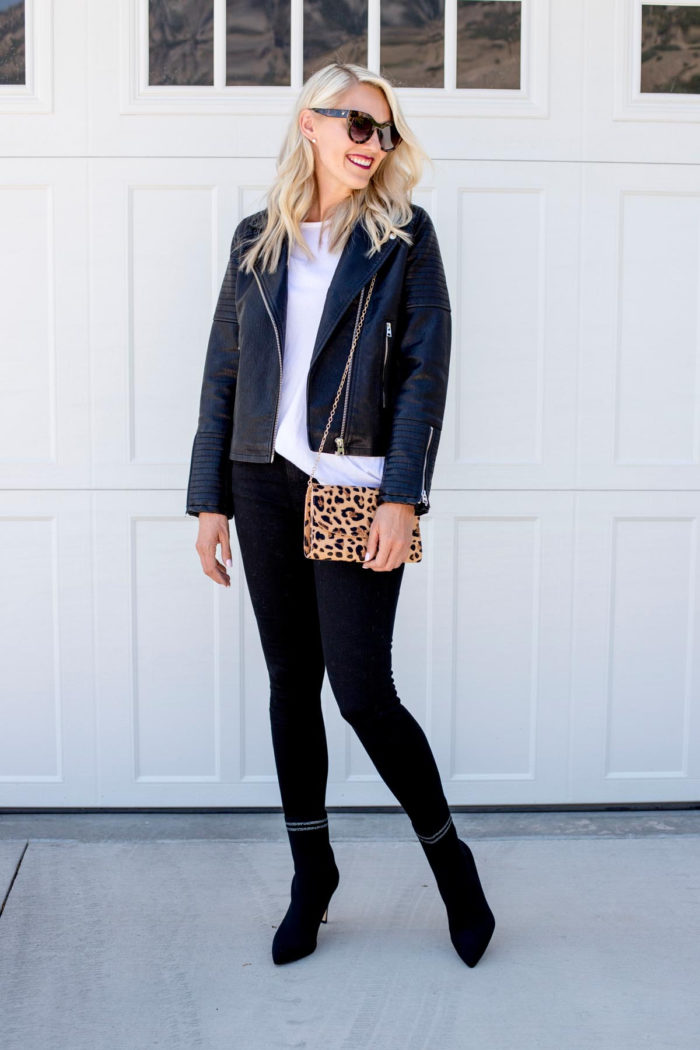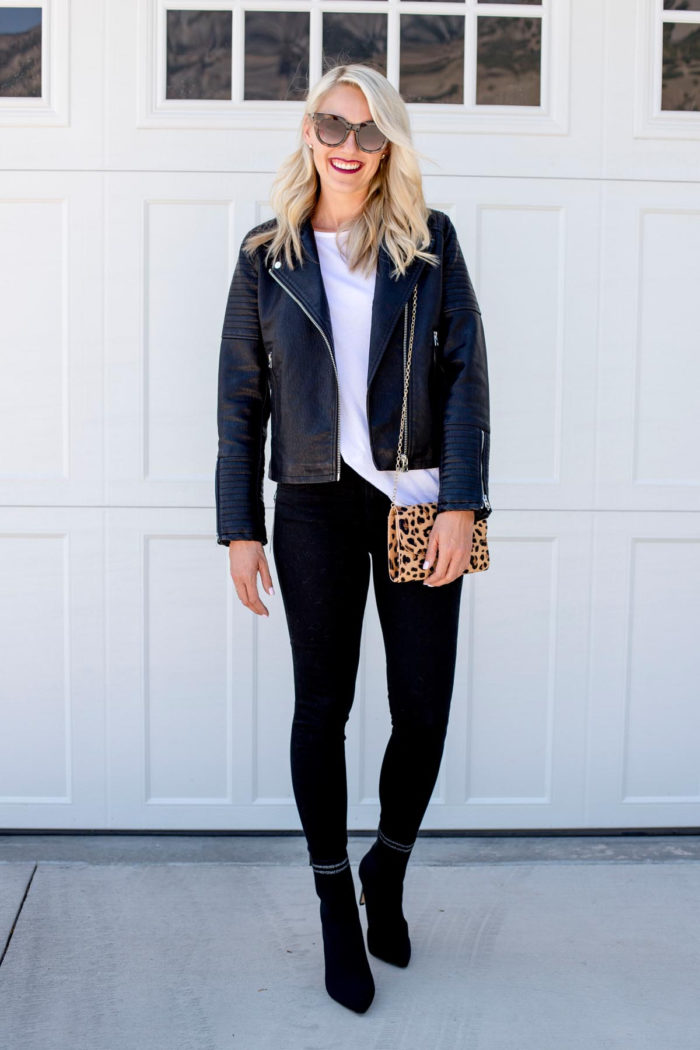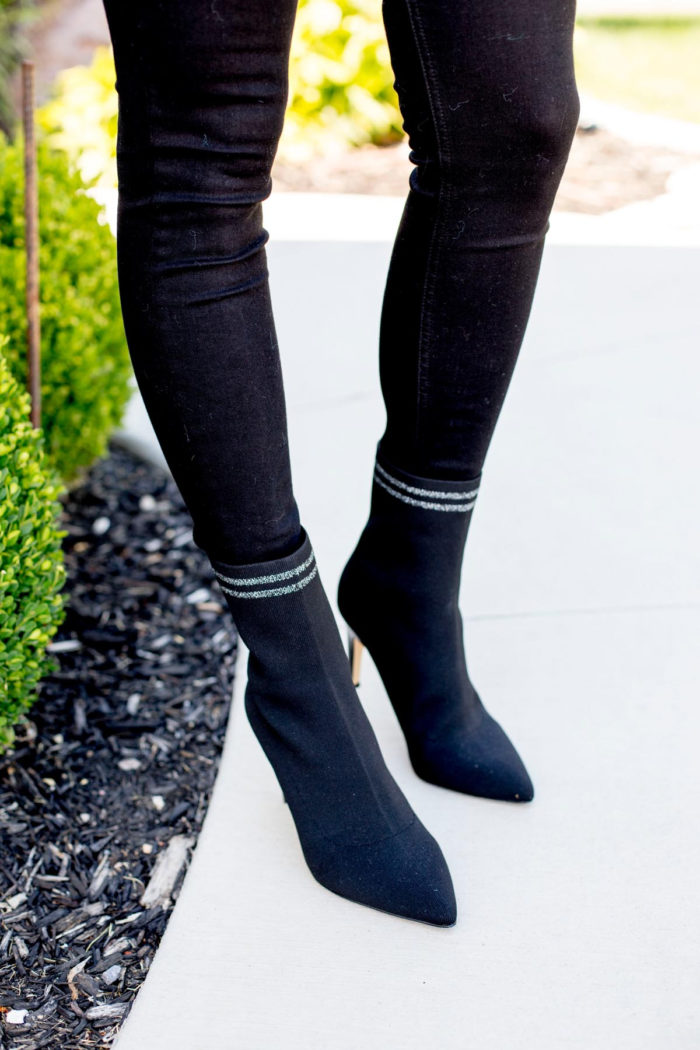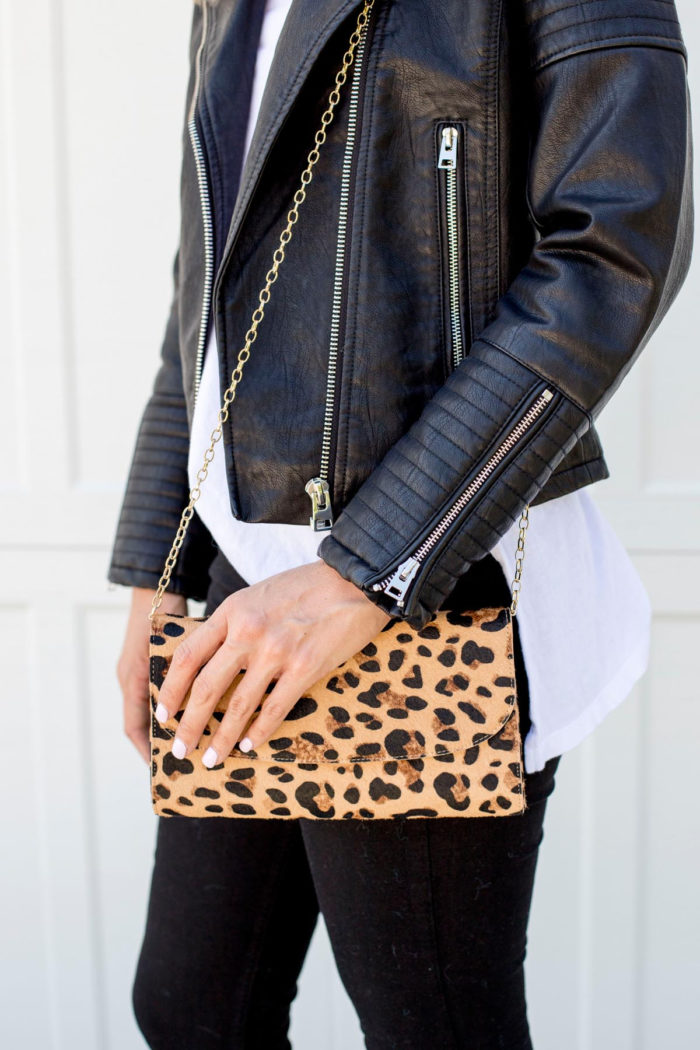 ---
TOP 4 ITEMS THAT I ALWAYS BUY AT THE NORDSTROM ANNIVERSARY SALE
---
1.Jeans. I ALWAYS stock up on jeans during the Nordstrom Anniversary Sale and rarely buy jeans throughout the year because the deals are so good on my favorite brands. Click here to see a list of all of my favorite denim from the entire sale, along with sizing information. I include whether you need to size up, size down or if the jeans are true to size which is really helpful when ordering online. I did all of the work for you!
If I HAD to narrow it down to 4 pair, these are my favorite pair of denim in the Nordstrom Anniversary Sale:

2. Booties and boots. Now is the time to buy all of the boots and booties that you will want this fall and winter. You will save a TON of money!! My favorite booties this year are these ones (true to size and SO comfy!!), these ones (okayyyyy sexy booties; true to size!) and these and these!! Both true to size. HOLY CRAP there are some great and versatile booties this year! Oh, and a warning? Don't get these ones! They looked SO CUTE but were crazy uncomfortable. Oh, and if you need a cute knee-high boots, definitely get these. They are so comfy!

3. Gifts. I ALWAYS buy at least 2 or 3 packs of these candle trios!! This 5-pack of candles is new to the mix this year, and I love the gorgeous colors. I got some of all 3! These are super great to have on had to tie with a cute ribbon to give to friends and family for birthdays or other celebrations. I always, always stock up on gifts during the Nordstrom Anniversary sale. Individually, they are regularly $16 but in this 3-pack they are only $9.83 each! It has been so nice to have these really beautiful candles on hand to give friends for their birthdays or a little pick-me-up. I also love giving my friends and family either these earrings, too. I literally wear them every single day. I love that it's a one-size-fits-all type of gift because you can buy a few while they are on a really good deal right now to have on hand even if you don't know exactly whose lucky hands they will end up in.

4. This eyeliner set! Normally, the eyeliner is $20 on it's own, but for the Nordstrom Anniversary Sale, it comes with a great stay all day liquid lipstick in one of their prettiest colors (this a color I get asked about all the time on my Instagram stories) and I love it. This is worth stocking up on! I LOVE this liner. It allows me to draw a nice, thin line on my lower eyelid that stays all day. Score! I got 3 of these sets. The lipstick lasts a long time, too!

5. UPDATE – HOLY CRAP I ALMOST FORGOT TO TELL YOU ABOUT THESE!! True to size and you NEED them!! I wear them with cardigans and long sweaters + boots because they are PERFECTION. Promise you'll never need another legging!
---
THE BEST OF THE NORDSTROM ANNIVERSARY SALE!
---
Make sure to check out this post for all of my favorite items HERE that I tried on
Best denim of the Nordstrom Anniversary sale HERE
Best Athletic + Loungewear of the Nordstrom Anniversary sale HERE
---
My cousin took the pictures above and then caught this sweet look from Harris. He was just looking up at her for minute with those precious blue eyes and I treasure these pictures!