Thank you to Walmart for sponsoring this Walmart back to school fashion post!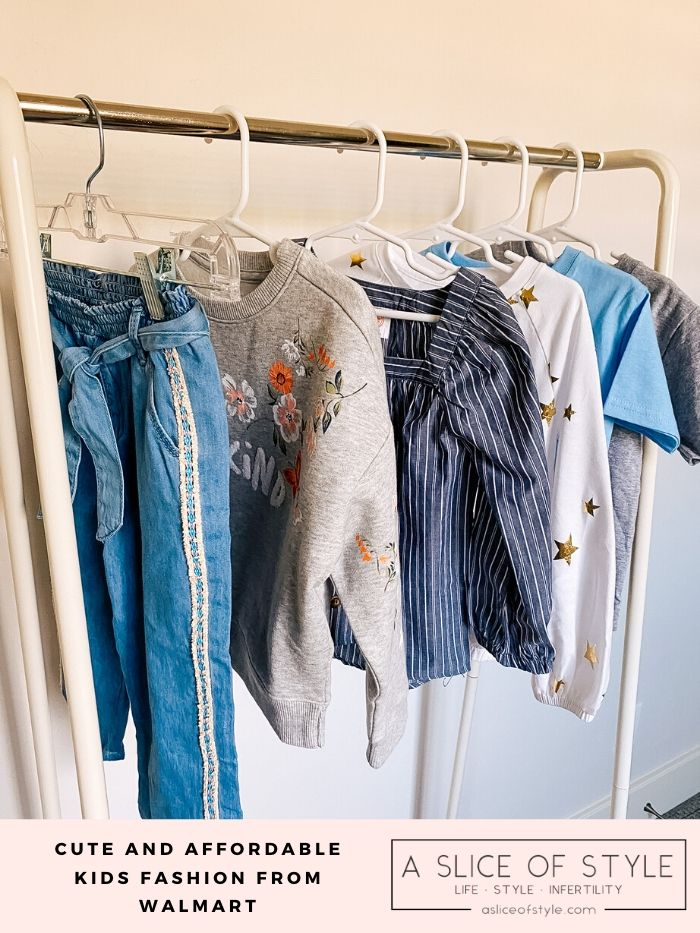 I teamed up with Walmart this month to share with you some really great back to school fashion and other items that you can use at home or if your kids are going back to campus this year.
Walmart makes back to school shopping so easy and affordable!
There are so many good options to choose from when it comes to clothes, school supplies, books, and more. I have some really great items to share!
Walmart Back to School Shopping
SHOP MY WALMART BACK TO SCHOOL FASHION ESSENTIALS: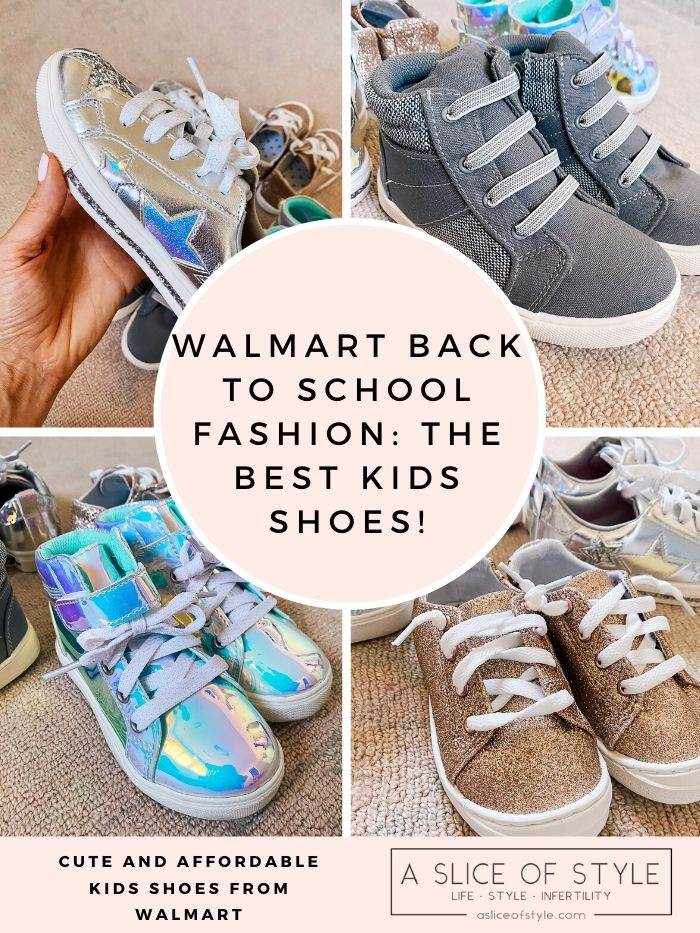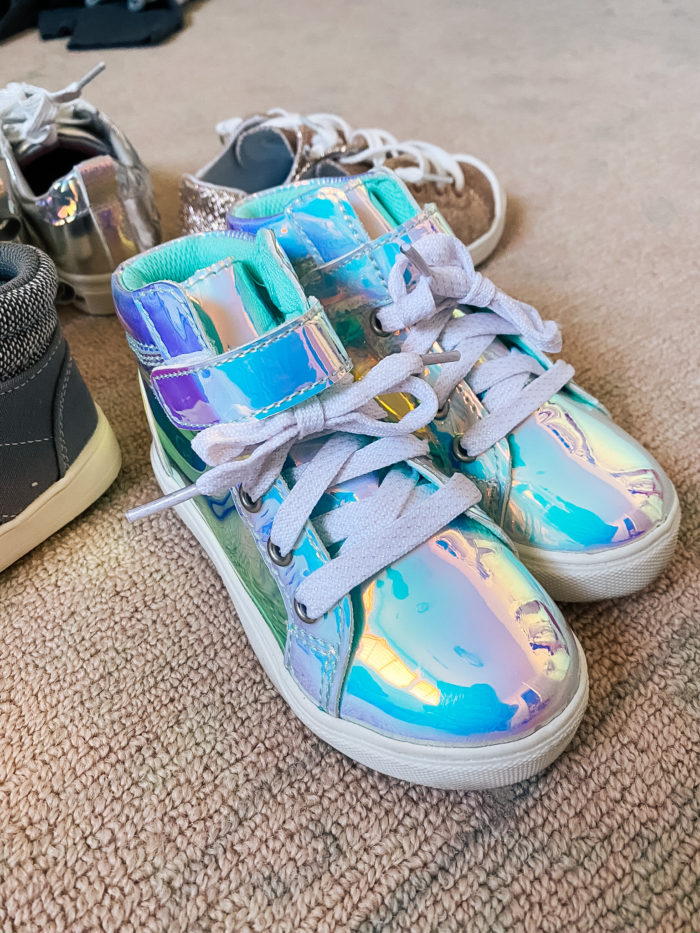 Goldie was absolutely beyond thrilled about these cute shiny high top shoes. She tried them on and was like "Dad's gonna love that I have these unicorn shoes!"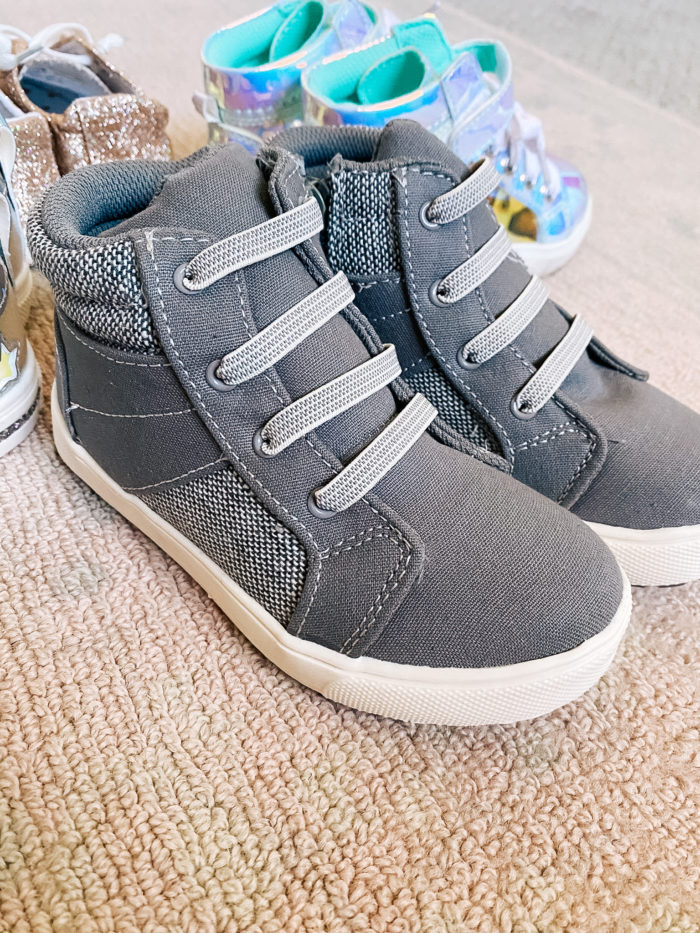 Harris already has these shoes in other colors! I especially love them because he doesn't know how to tie his shoes yet, so it's really easy to just zip these ones on before we head out the door!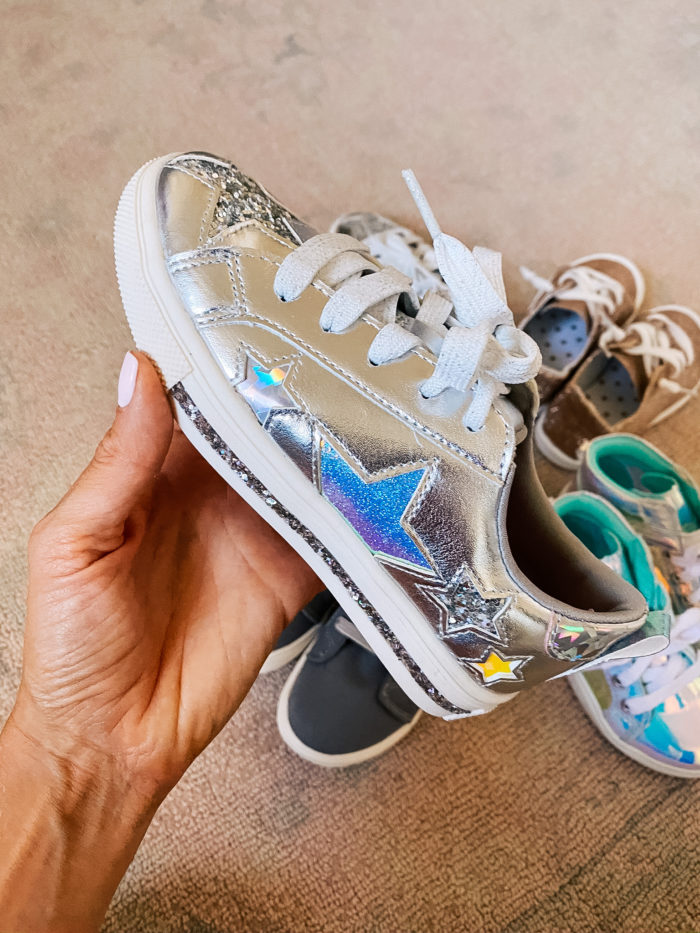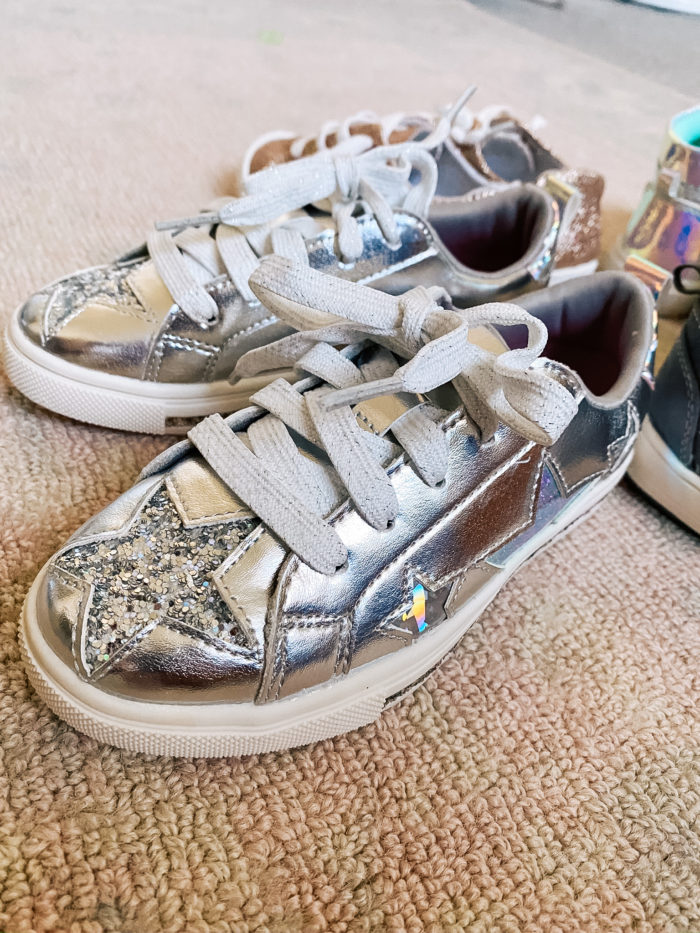 These sneakers are too big for Goldie, but I had to get them to share them with you because one of you is bound to have a girl that has feet this size and I just absolutely love these. I wish they came in my size!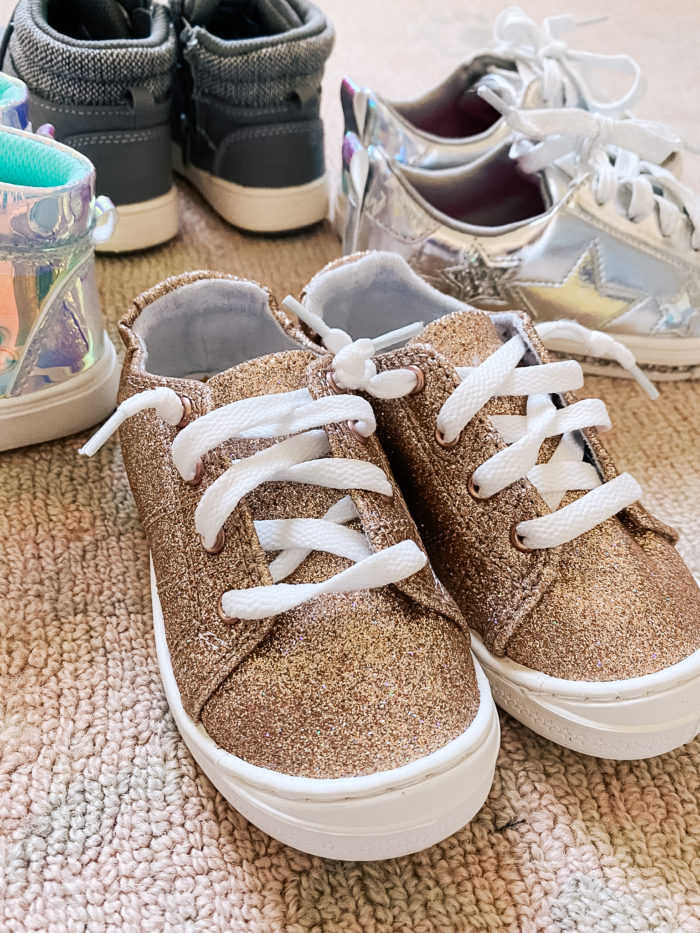 These little sneakers come in several other colors. They're nice because they are no tie, and Goldie loves the shiny gold color!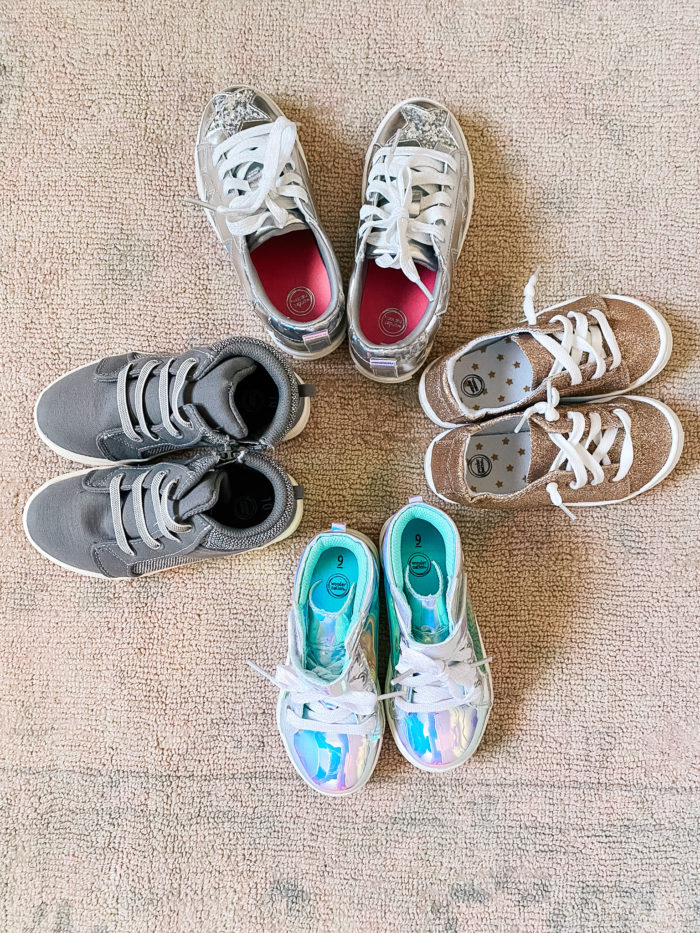 SHOP MY WALMART BACK TO SCHOOL FASHION ESSENTIALS: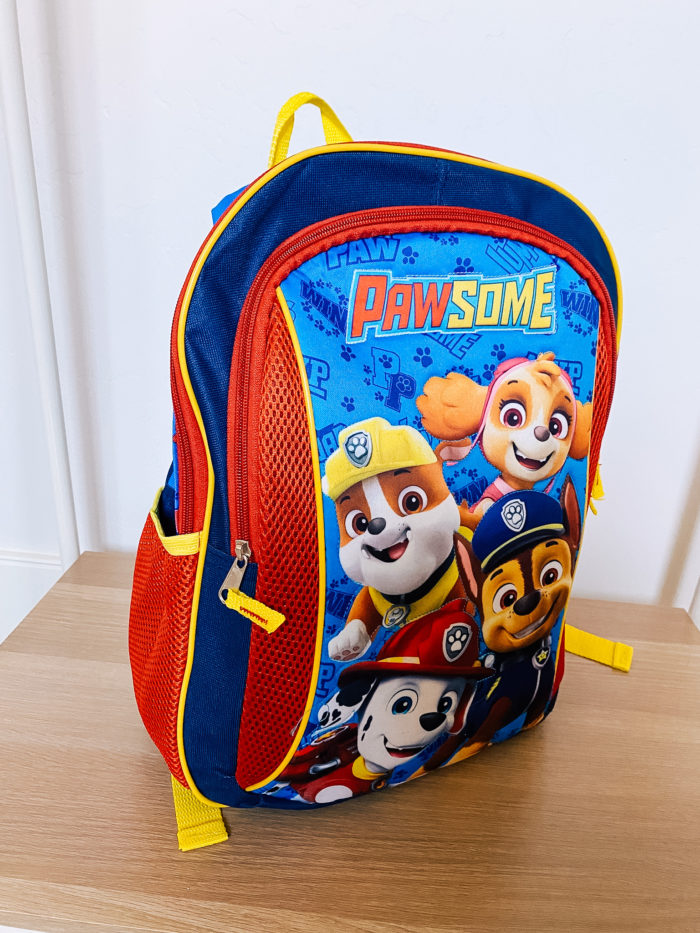 This is Harris new backpack! I wish I would have recorded it the first time I showed it to him because he was so excited. He loves Paw Patrol! He's already packed it up and he's been carrying it around the house with him! It's been such a hit and it is under $10!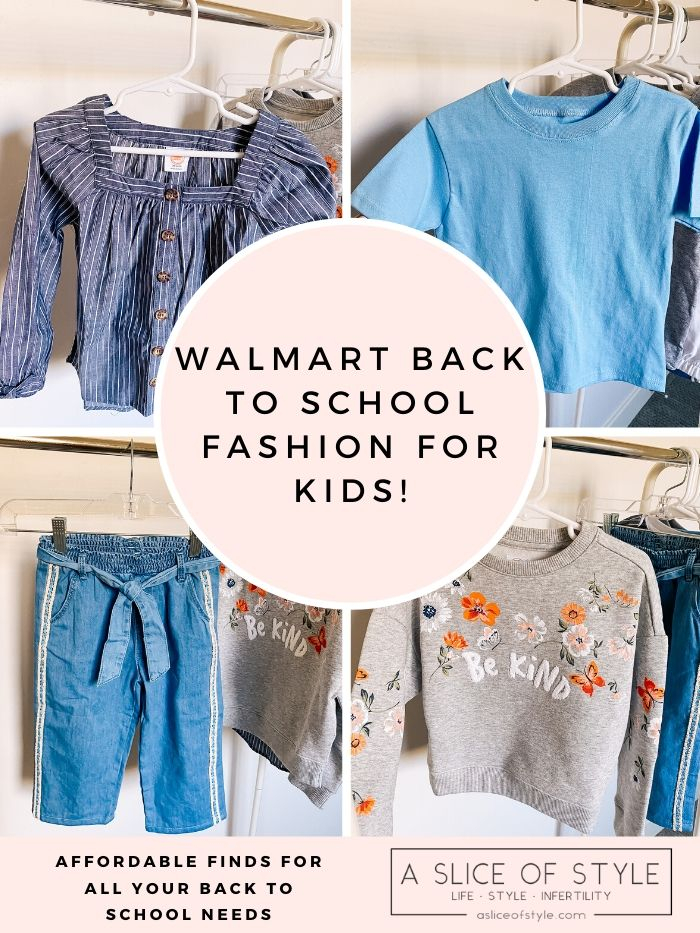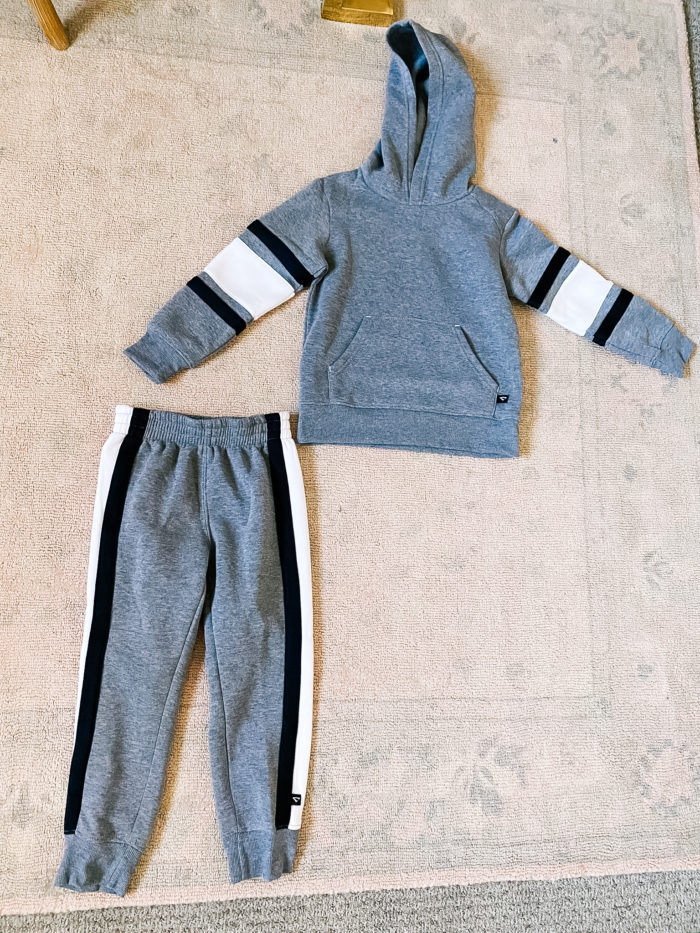 I think this little sweat suit is so cute! It's perfect for the fall. It's really soft and cozy on the inside. It's nice and thick to help them keep warm! I just love the colors; blacks, whites, and grays are my favorite!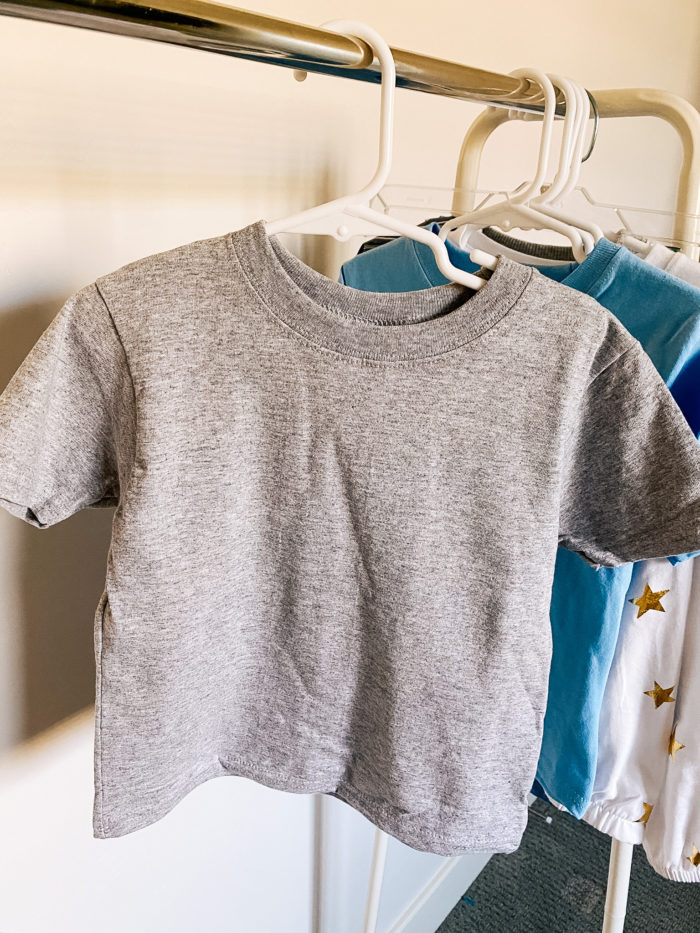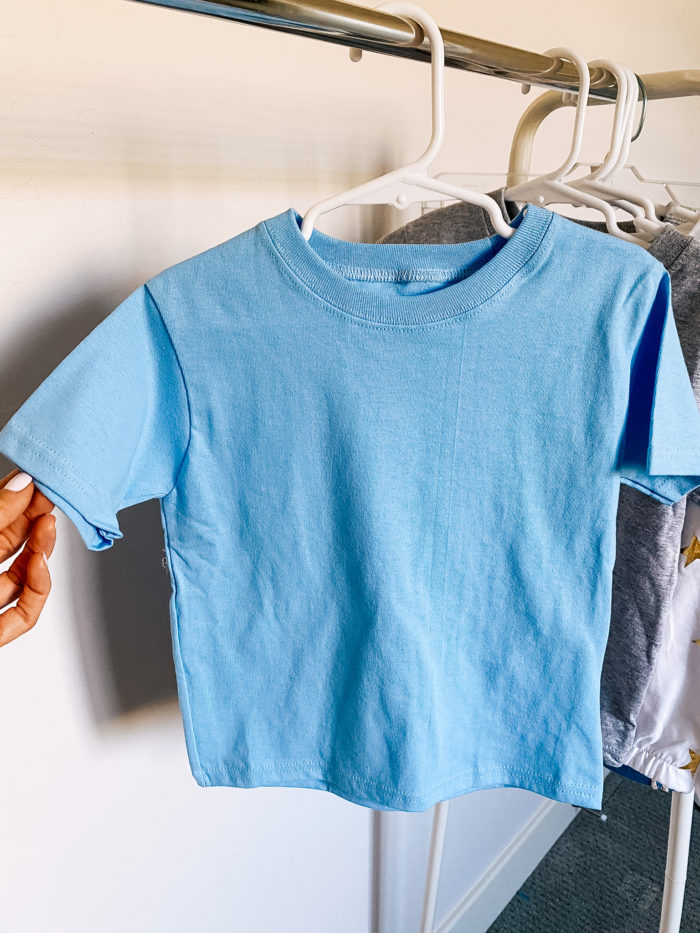 I love buying Harris just basic tees. these both come in packs of 3! I love the colors because he can match them with pretty much any shorts or pants that he has, which makes picking out an outfit a lot easier! Here are the blue ones and here are the gray ones.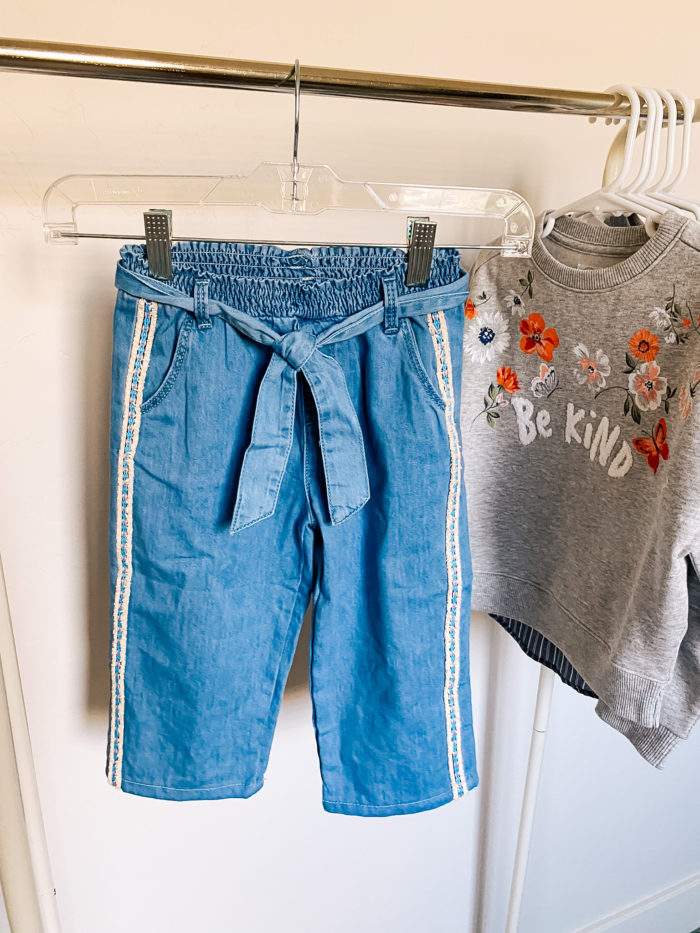 These pants are 4T so they run true to size. I absolutely love them! They're so cute with sandals or jeans. They're the cutest wide leg fit and I love the tie around the waist.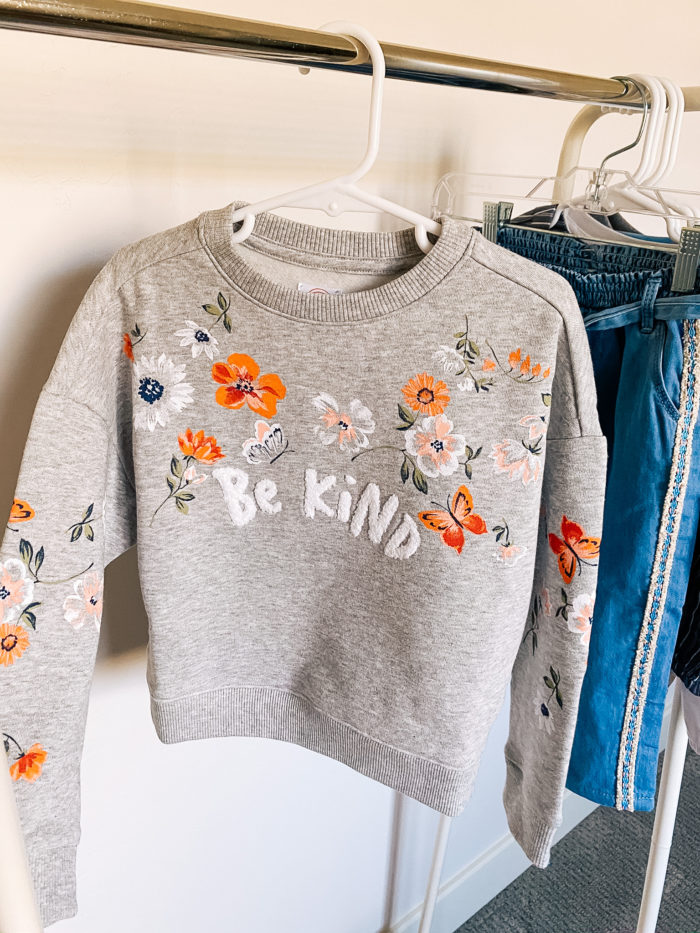 This is another one I wish came in adult sizes! It looks really high-end, it's thick and soft, and I just think it's the perfect fall pull over. I have to figure out how to get them to make one that will fit me!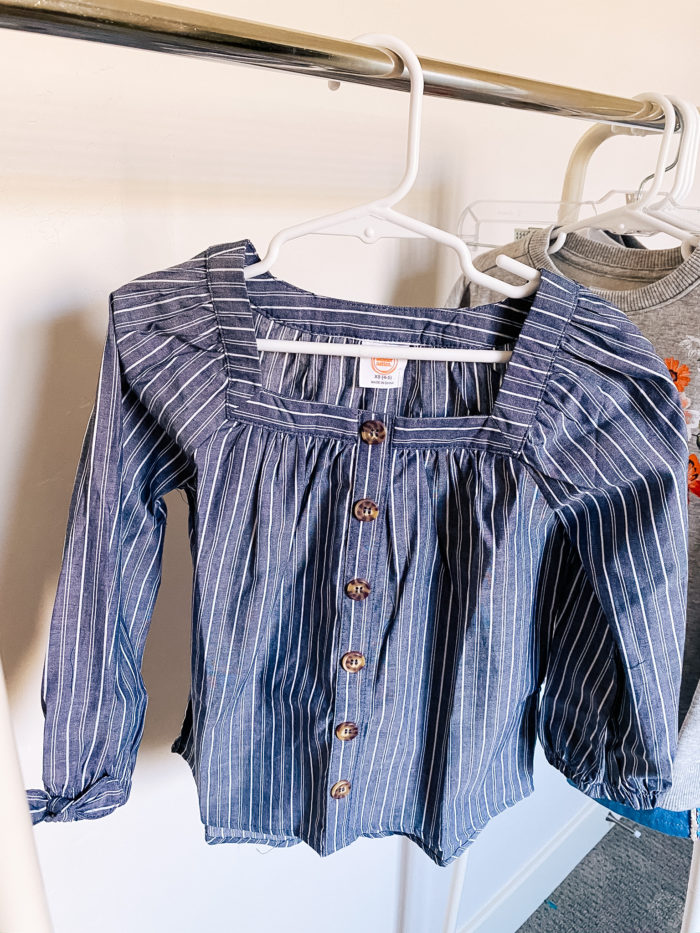 I love this top so much! I wish it came in women's sizes. It has the cutest details and colors. If you have a girl, the smallest size is an XS which is a 4 or 5. I highly recommend this one!!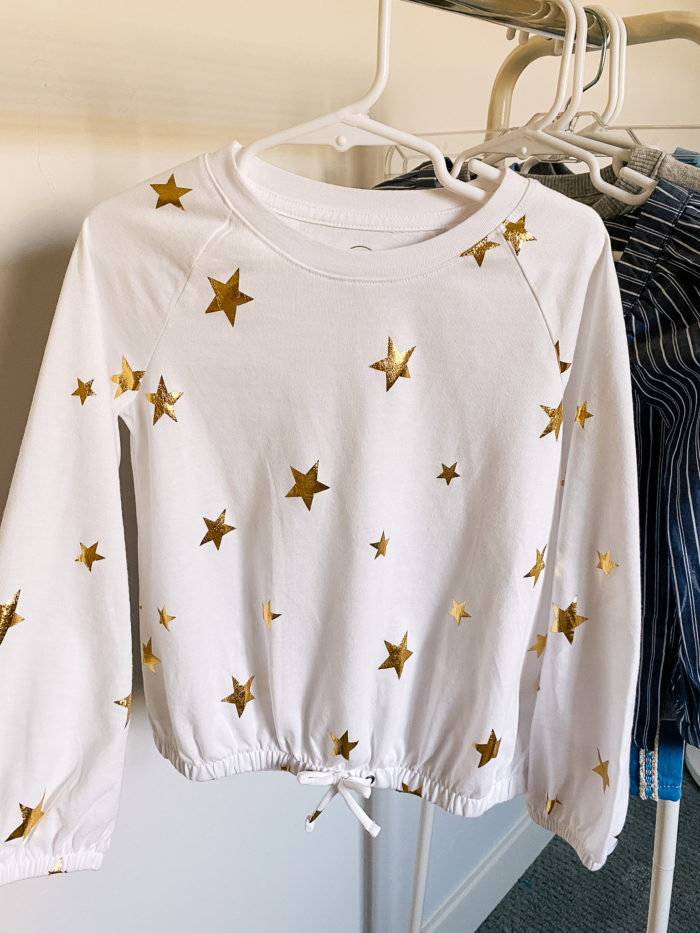 This shirt is probably for someone a couple years older than her, but it's so adorable I had to show you! I love her darling sparkly gold sneakers. They come in different colors and she just looks so cute in them!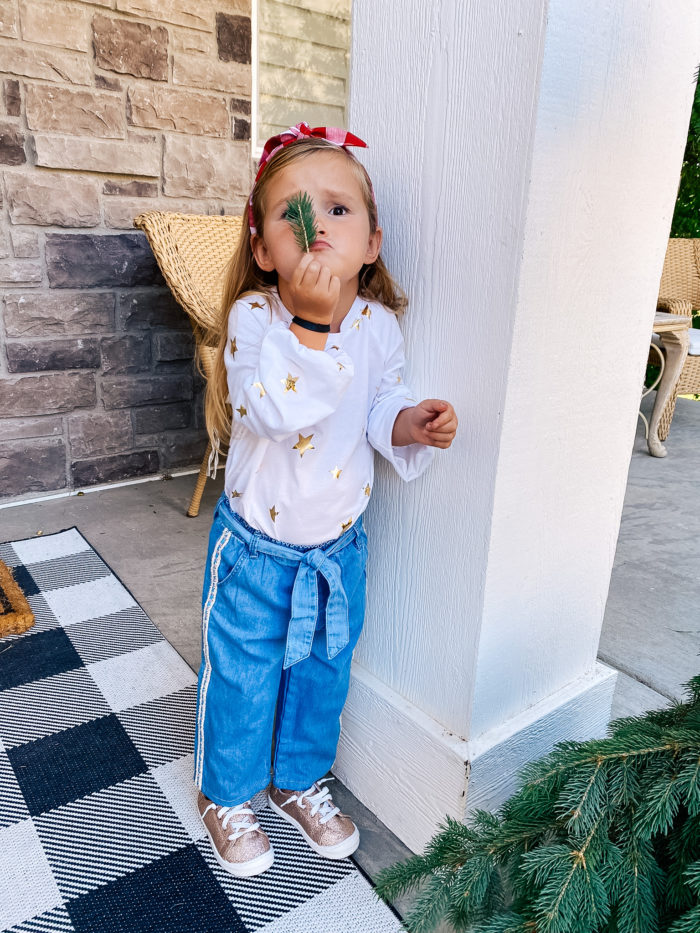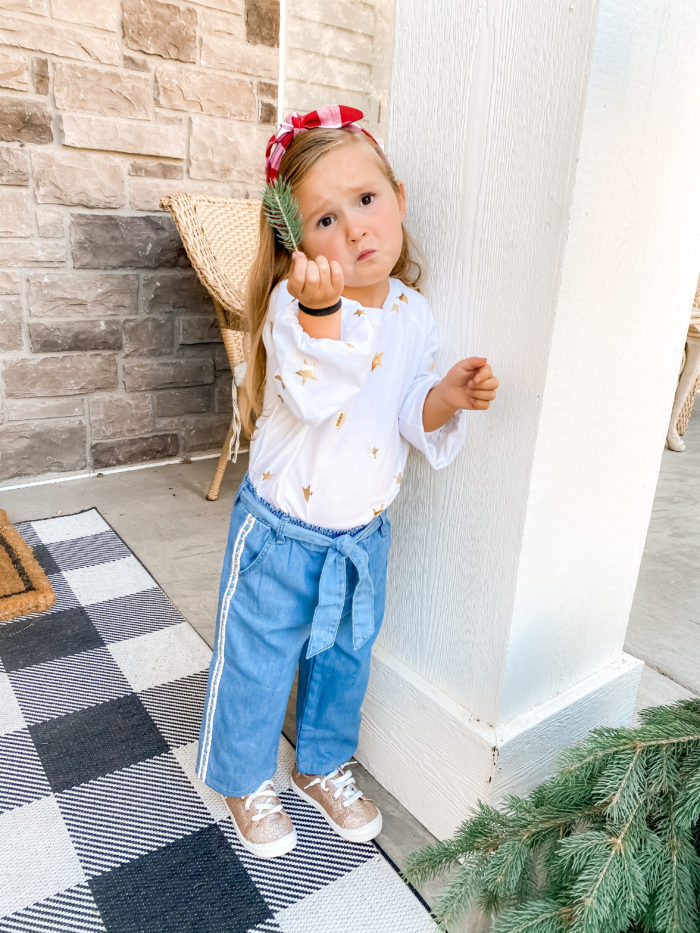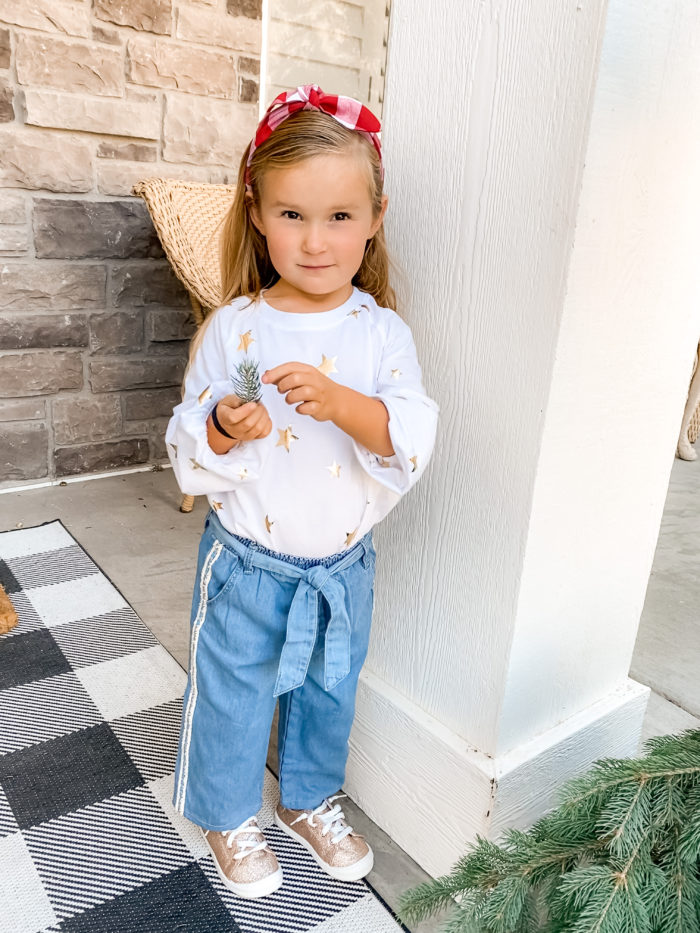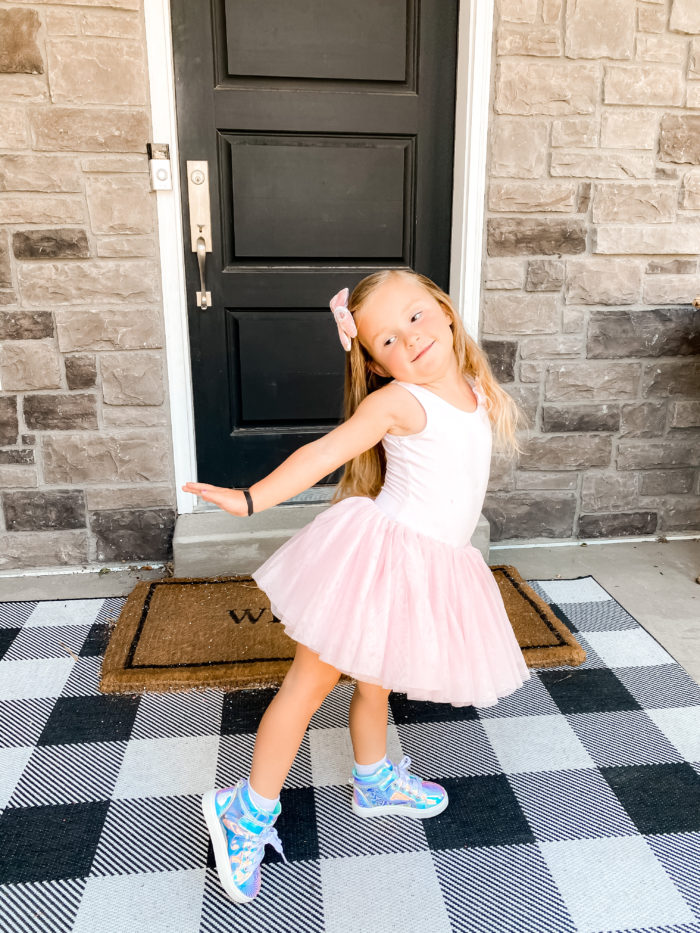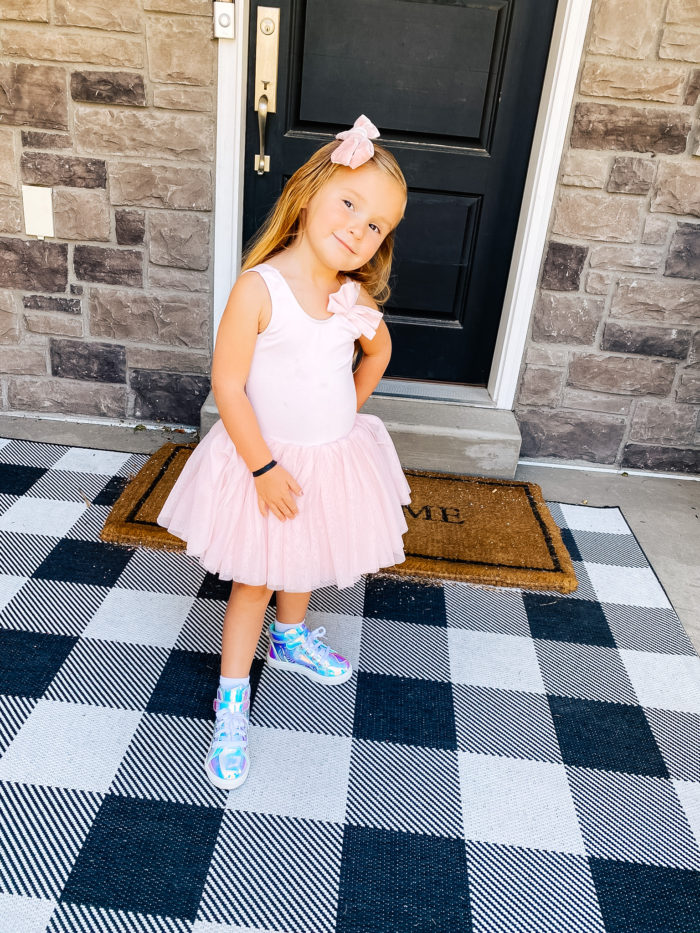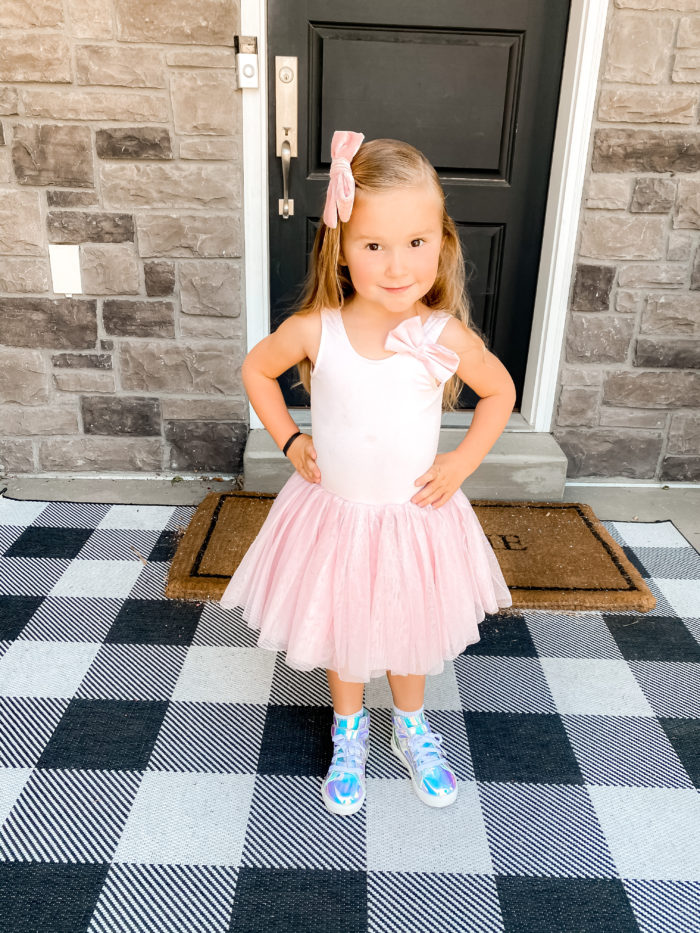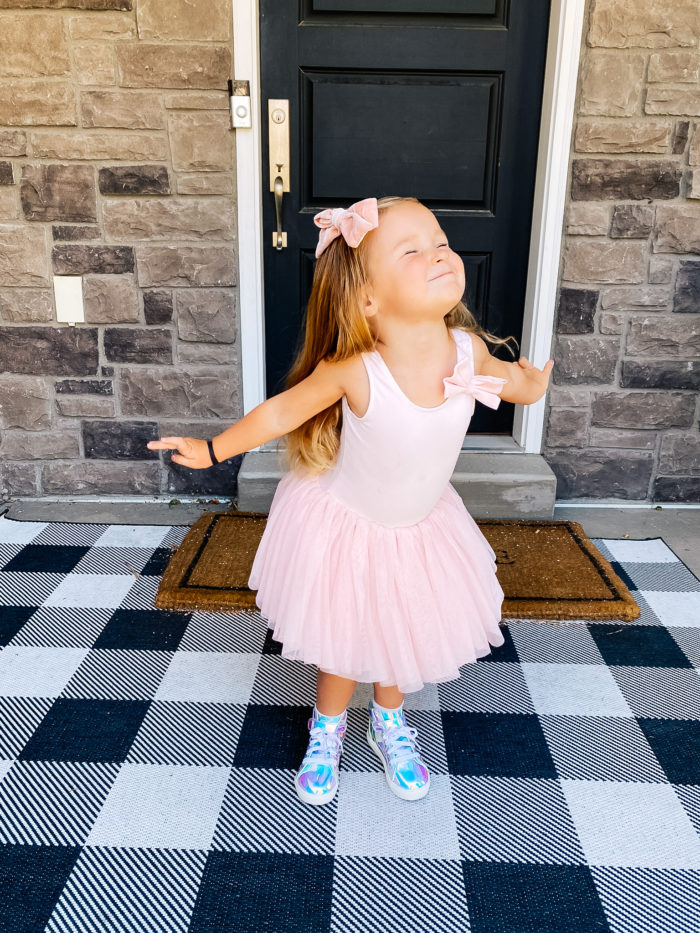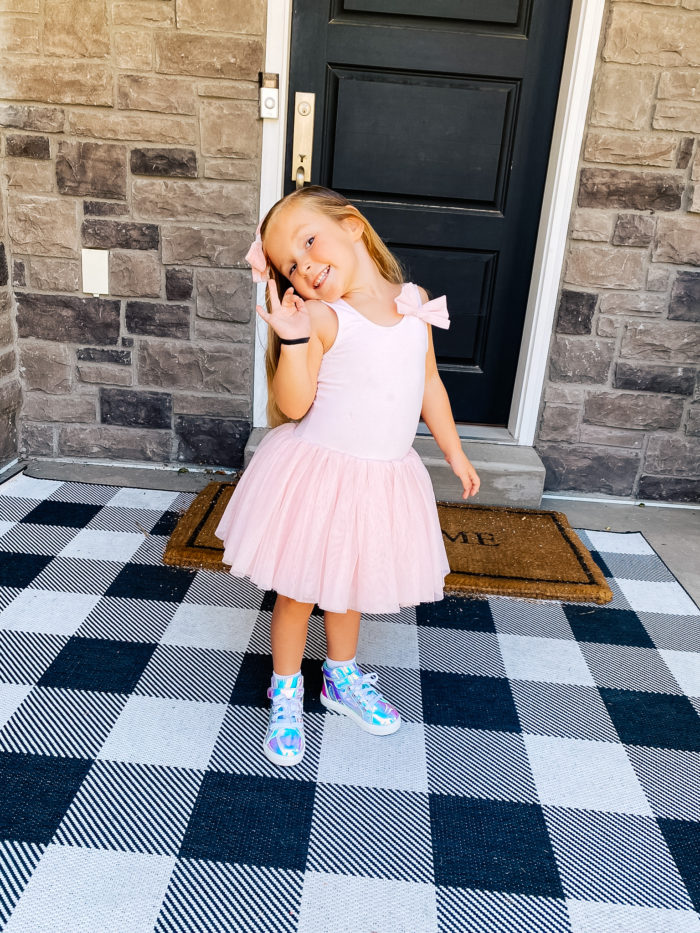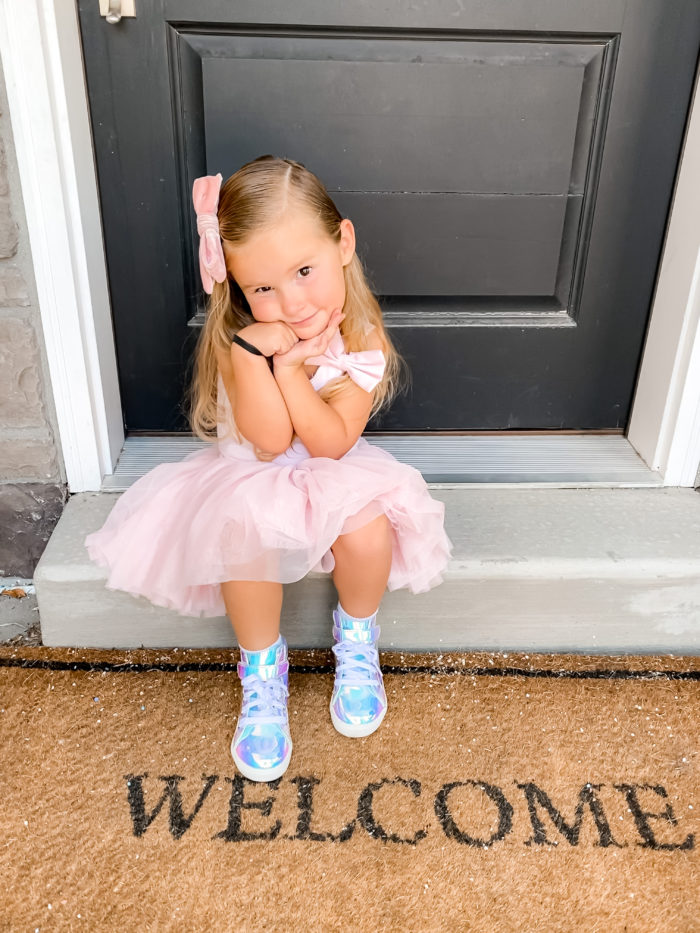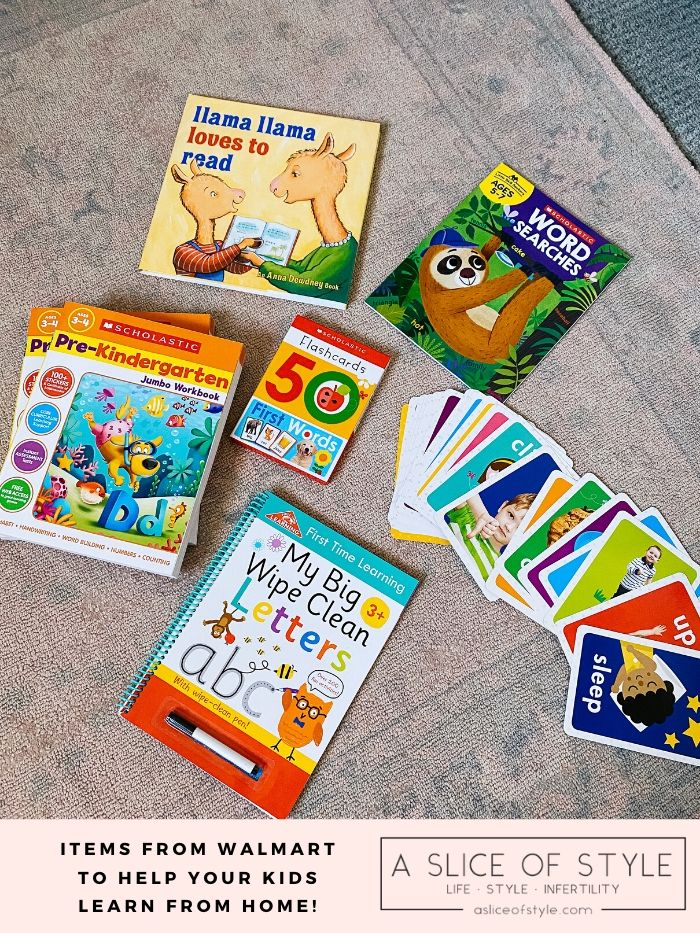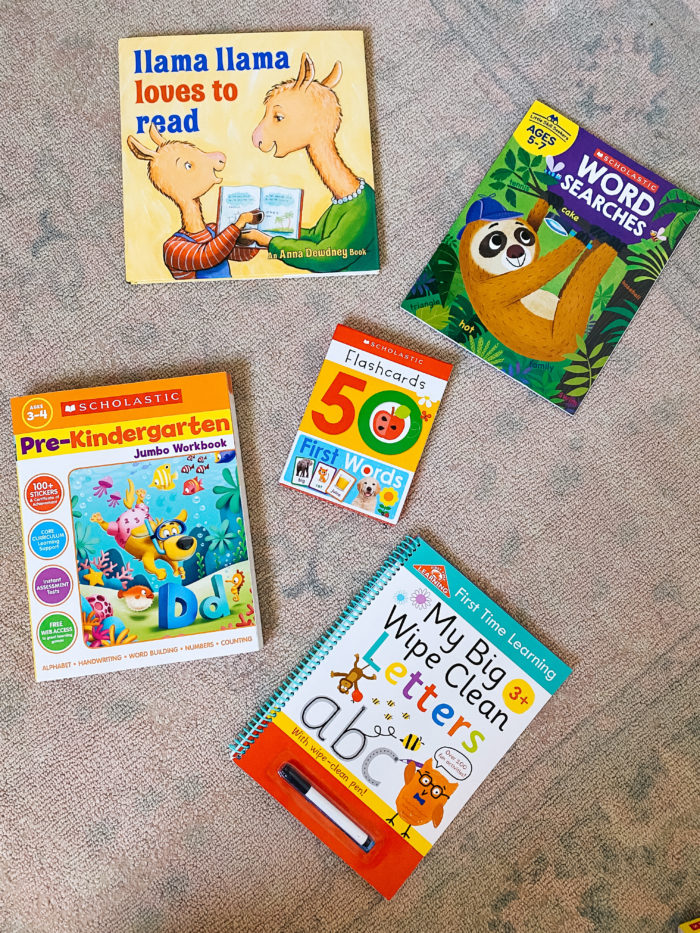 I got a few really great workbooks and other learning books to use at home with my kids. These have been great for the summer because my kids are occupied and having fun while also learning. They love tracing all the letters in this ABC workbook, and I love that they can practice tracing them over and over again because it just comes with a dry erase marker! They're obsessed with it. This Pre-K workbook is another great one for helping them with letters, as well as numbers and handwriting!
I love these First Words Flashcards because they help them feel like they are learning to read and it gives them confidence. They are so proud of themselves when they spell a word! They love spelling their names. They love looking at the pictures too! This book of word searches is also helpful in giving them confidence with letters and spelling.
I think that reading is so important. When you can learn to love to read, you can learn to love learning! There is so much to learn so much from books, and my love of reading is something I hope to pass on to my kids. We love reading together nightly before bed time, and this book is such a good one for that!
SHOP MY WALMART BACK TO SCHOOL FASHION ESSENTIALS:

Loving this Walmart Back to School Fashion Favorites? Click here now for more of my Walmart Top Picks!
What are you planning on buying your kids for school this year?  Let me know in the comments below!