Thank you to Walmart for sponsoring this post!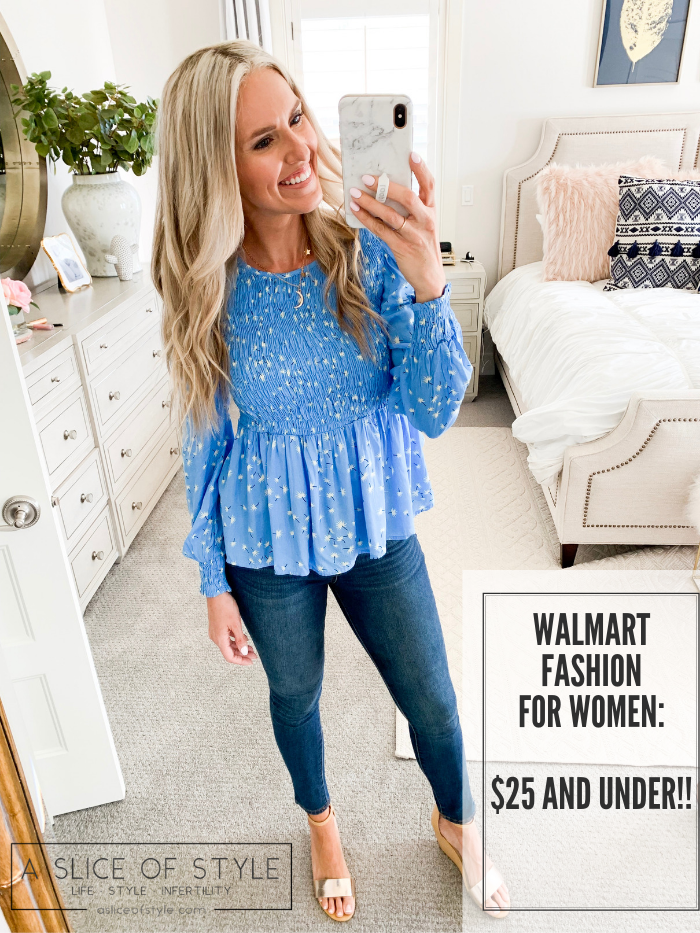 Do I have a fashion treat for you today, my friends!! Oh my goodness. I have found the best items to wear right now from the Walmart Fall fashion lines that are so dang cute and inexpensive that I'm just giddy over here. CLICK HERE for some other great finds from last month. You can also always shop great trending items that people are loving HERE. Walmart has really incredible deals, and I've done all the work for you. Now let's get to my Walmart Fall fashion finds for the month!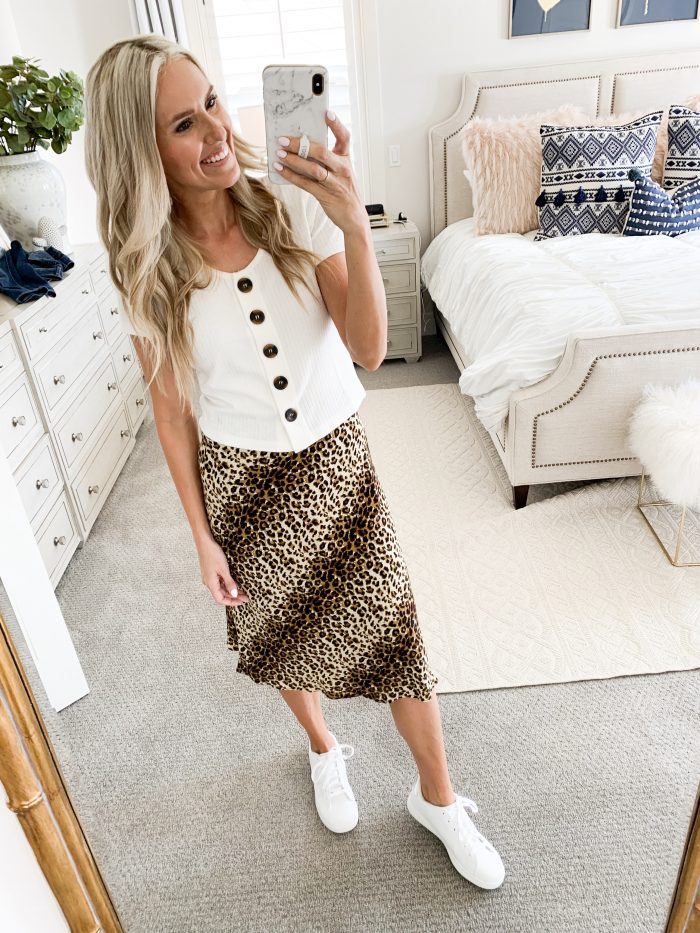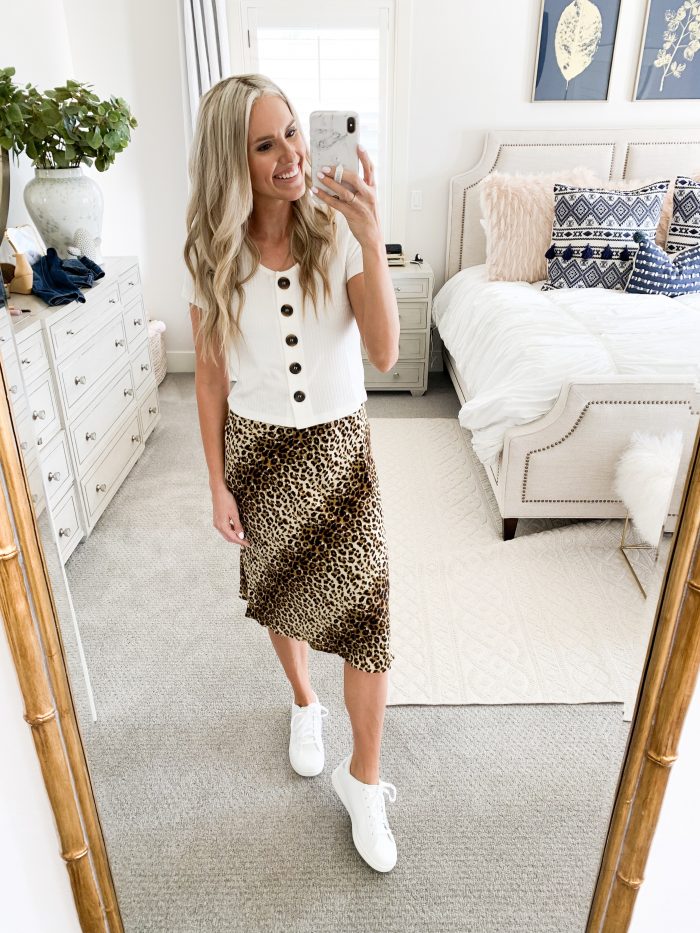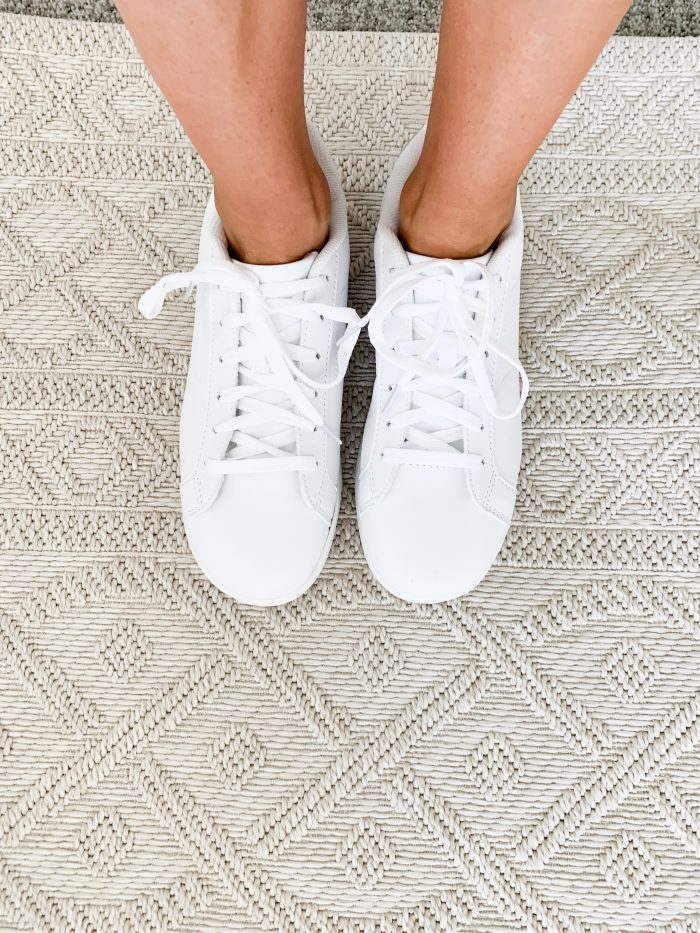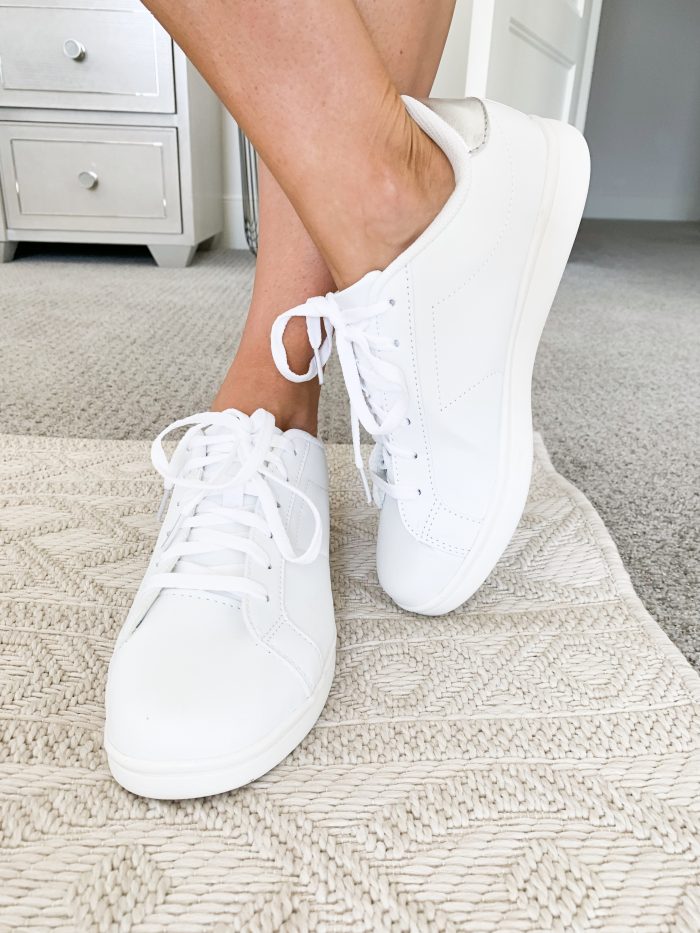 Walmart Fall Fashion Finds
First up THIS skirt (on sale for $8.50!!!) and THIS top are such a great combo and so affordable!! The skirt is so stretchy and comfortable. It's true to size; wearing a small. Oh, and I got THESE sneakers about a month or so ago and I love them!! They are on sale for $7.35 and true to size. I wore them out on a walk with my kids yesterday and loved them!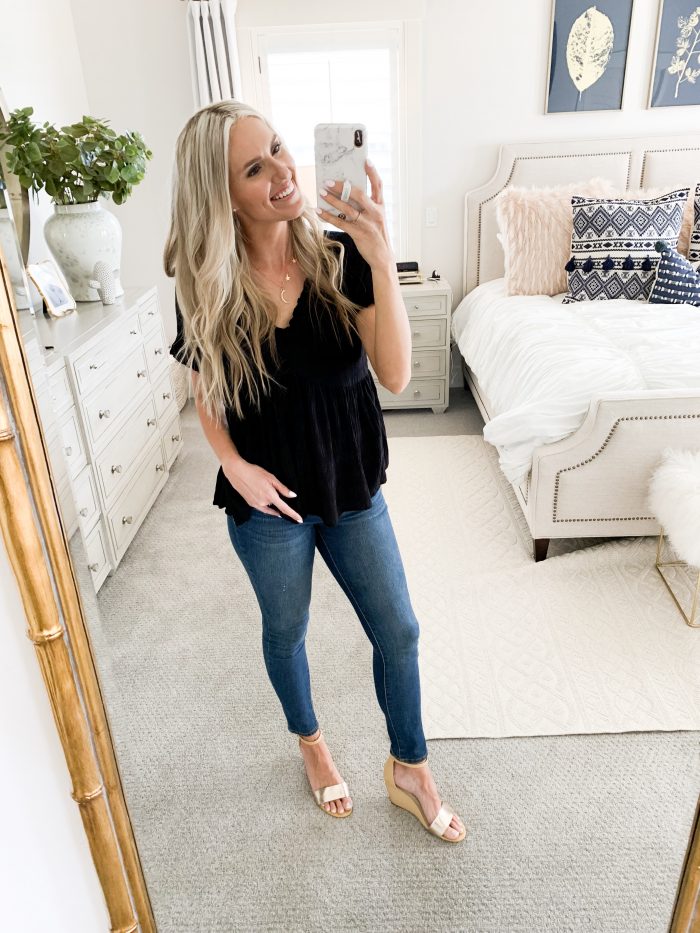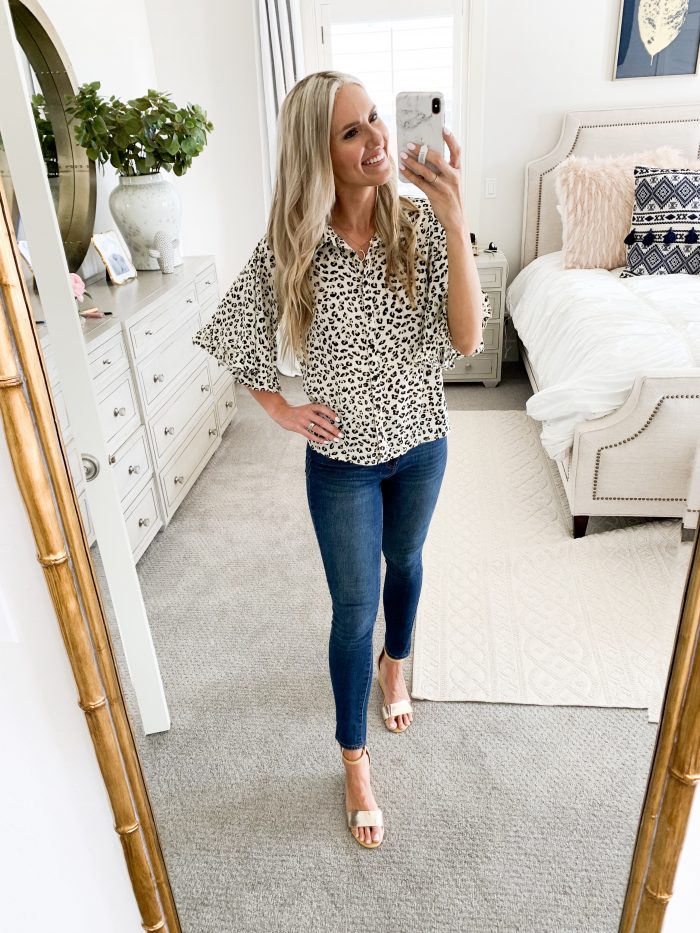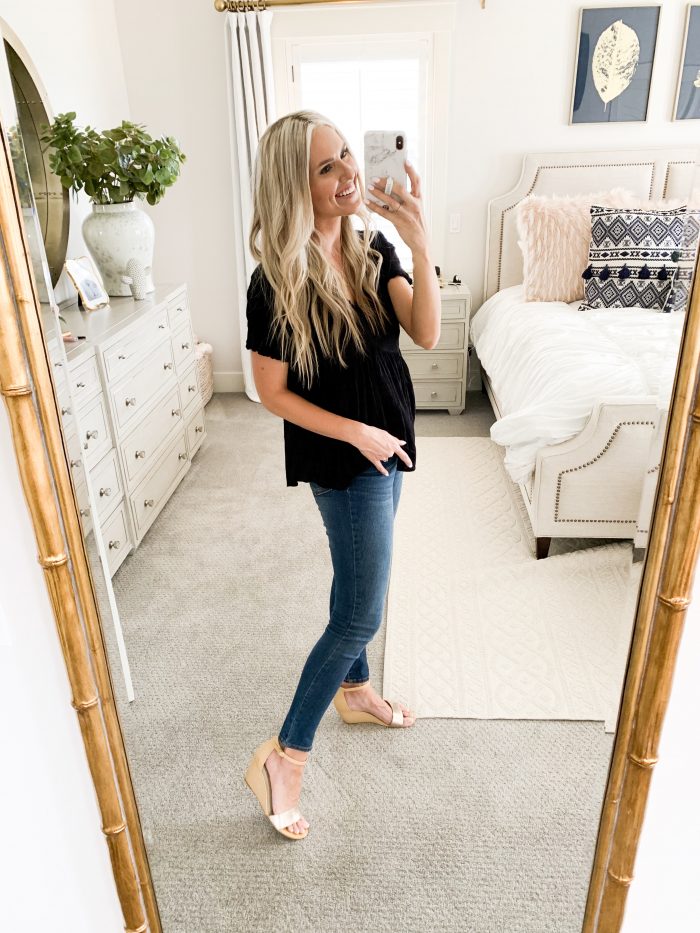 THESE high waisted jeans are comfortable, hold you in where it counts 😉 and are ONLY $16.87!! They do run small, so order 2 sizes UP! I am normally a 4 and I'm wearing an 8 in these jeans.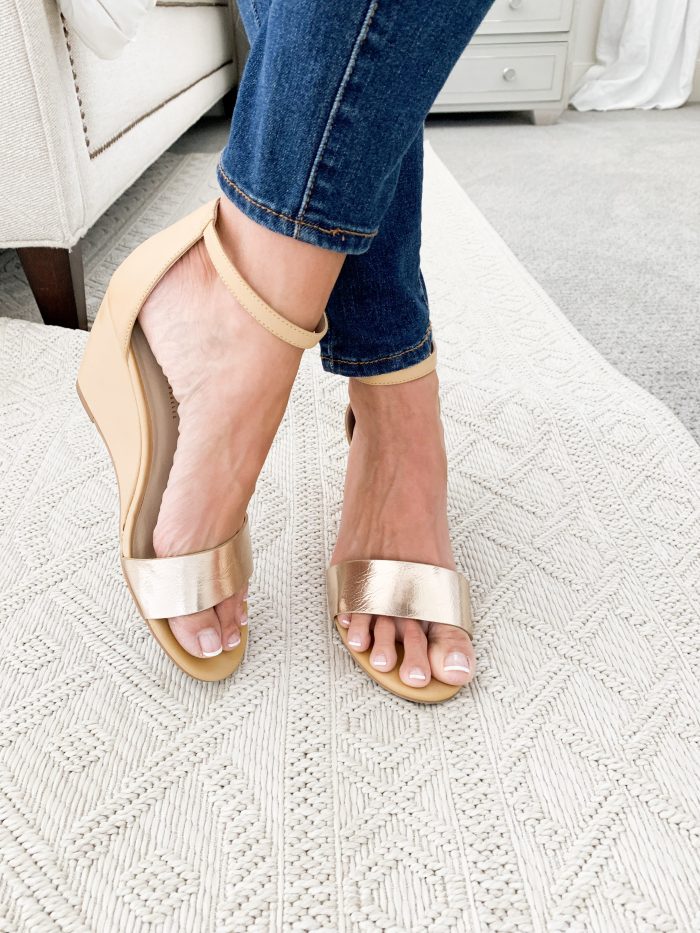 I cannot even begin to tell you how many times I have worn THESE shoes!!! I got them several months ago and have worn them SO MANY TIMES!! They are on sale for $20.50, they are true to size and so comfortable!! I wore them to my Bundled Blessings Fertility event as the comfy shoes to switch to when my 4-inch heels got to be too much. They are amazing!! They also come in a COGNAC COLOR that I think I need for fall! I think I would be able to wear them a ton!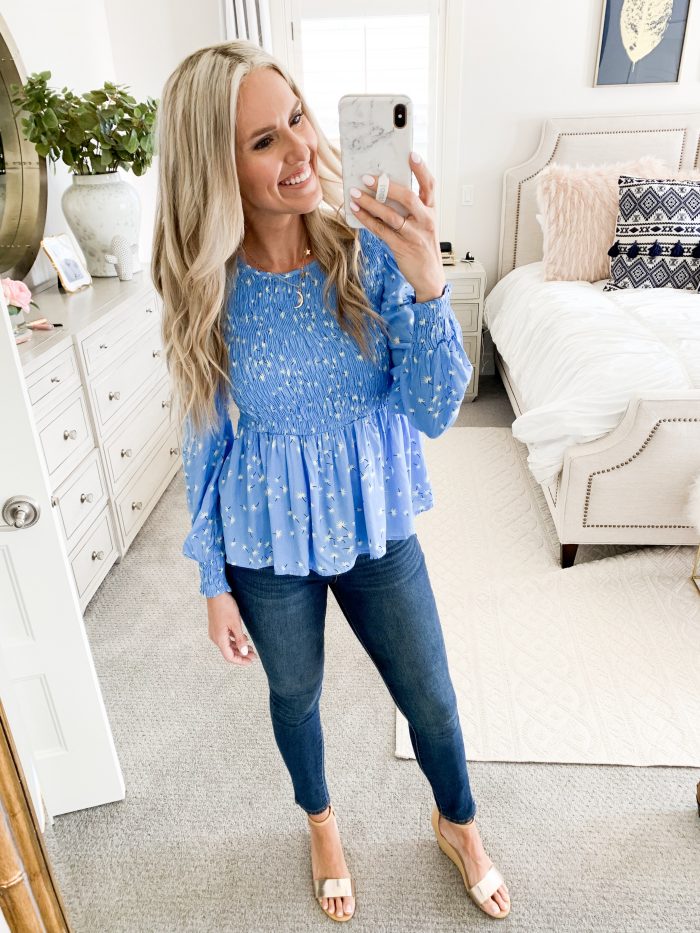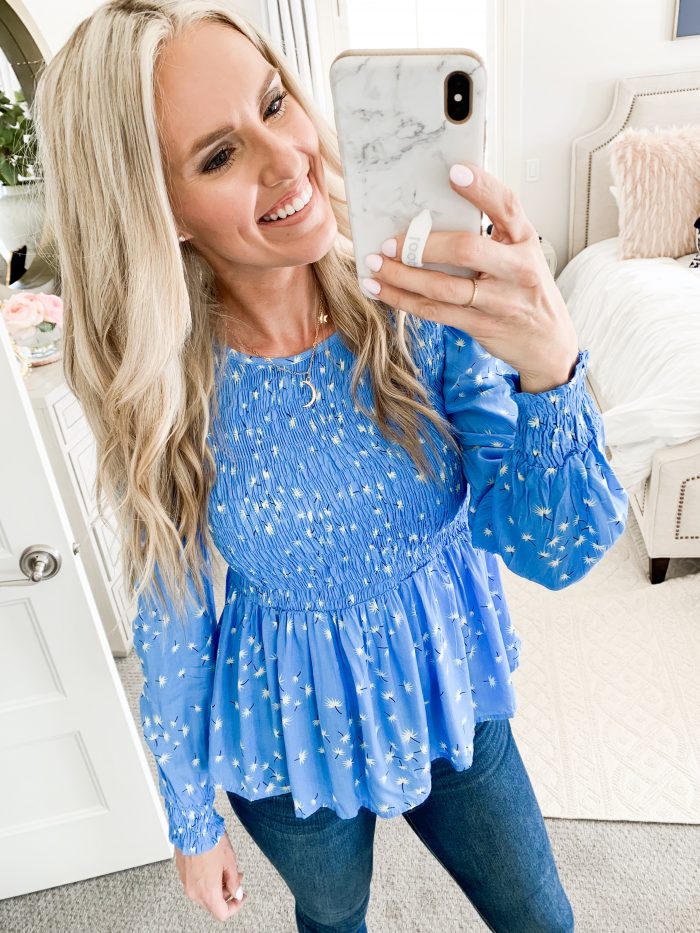 Are you kidding me with THIS beautiful top?! It looks and feels like a top that is over $50, but it's NOT, my people! This pretty blouse is only $18.50!!! It's true to size, I got a small. It's so soft, comfortable and stretchy!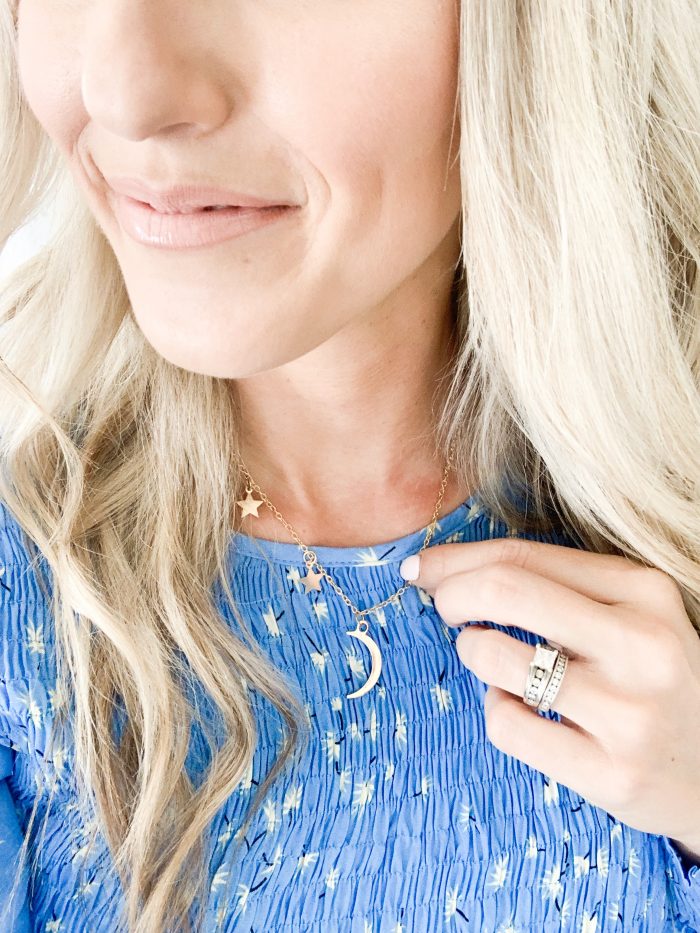 THIS necklace is adorable!! I love it! Goldie also approves 🙂 She saw the necklace and said, "Oh, mom! The moon, star, star!" It's $10.49!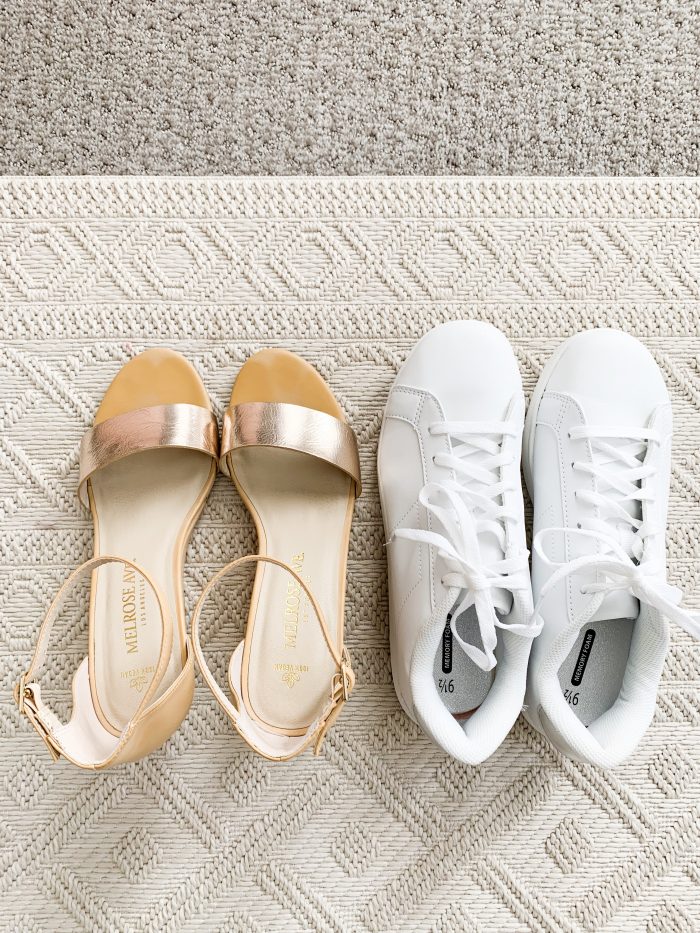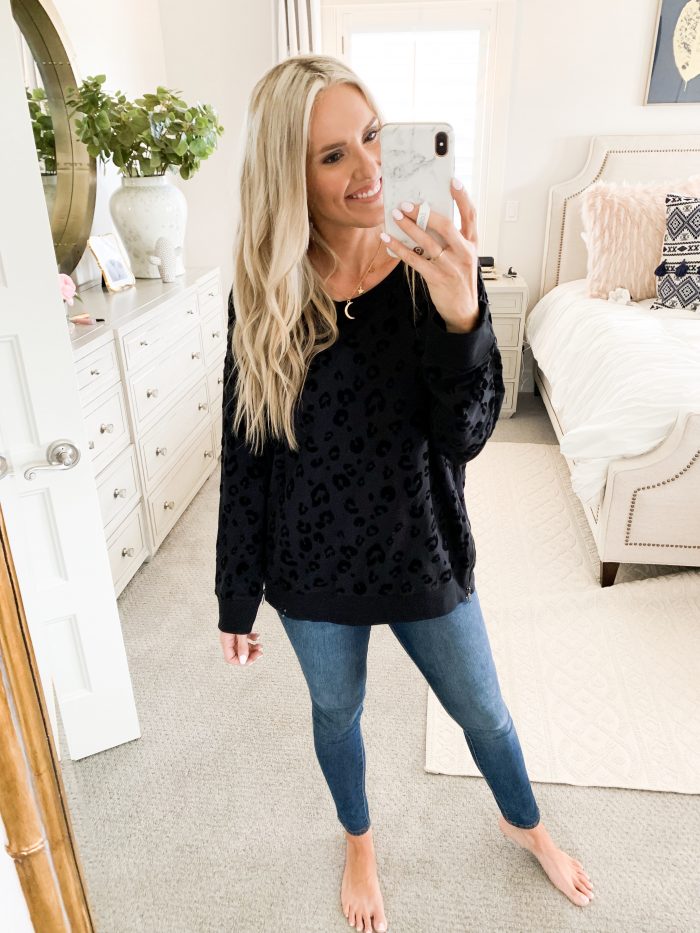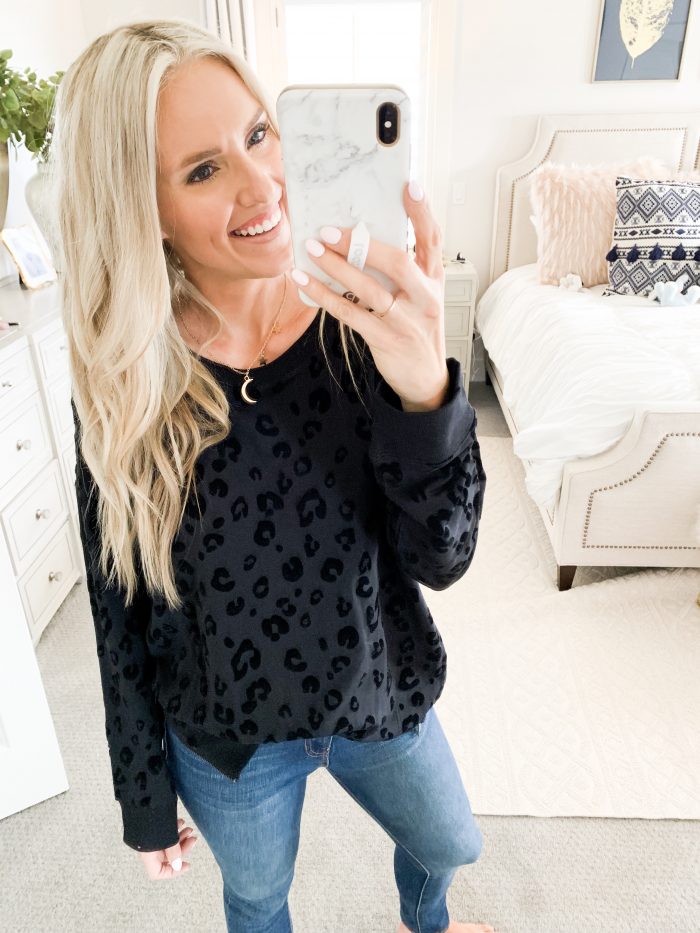 Say hello to leopard! Or cheetah! Either way, I LOVE THIS sweater! It zips up both sides so you can add a little half tuck easily if you want, and I ordered a medium so it's nice and loose. I LOVE me a comfy sweatshirt/sweater for the fall, winter, or any time I want to be cozy.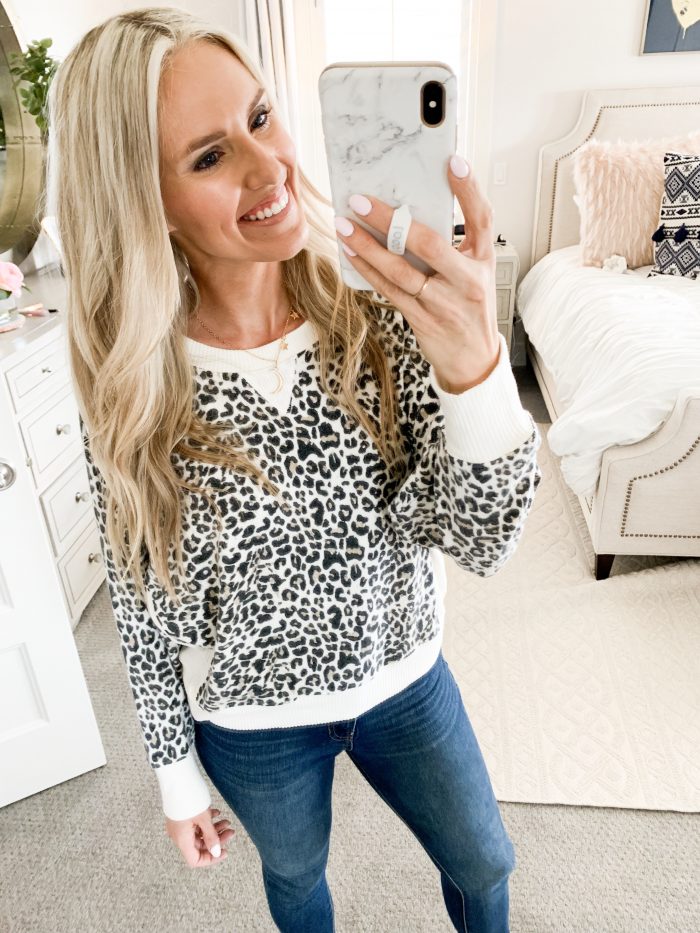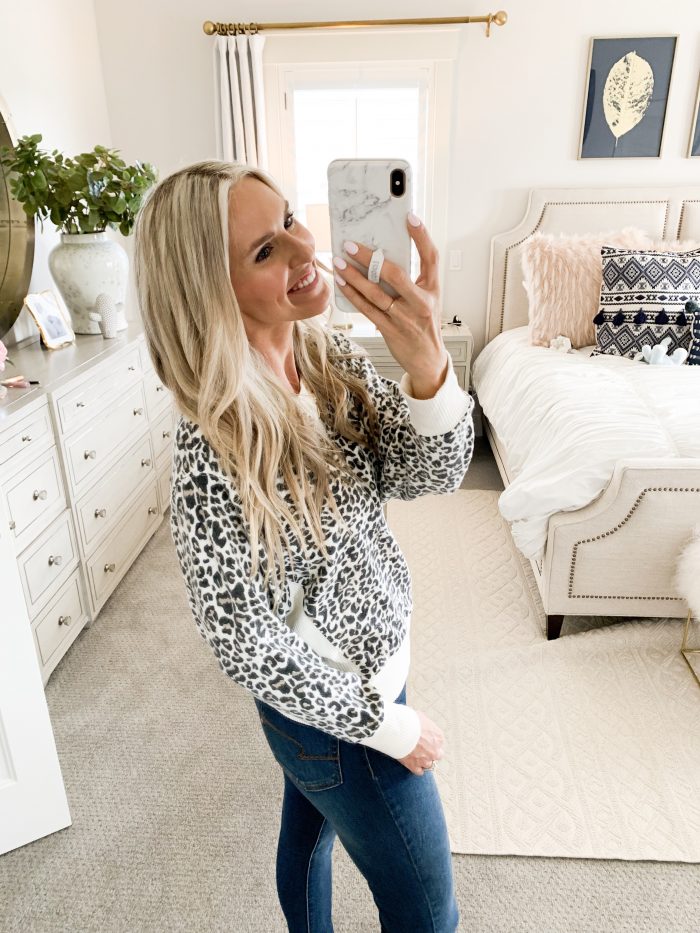 Super cozy, soft, comfortable leopard sweatshirt HERE!! This one is SO comfortable! I ordered a medium so it would be a bit baggy and extra comfortable!
Which Walmart Fall fashion item was your favorite?  Share in a comment below!