Walmart is a retailer that has given me whiplash lately! While growing their site, I kept saying, "What?! That's the price on something this cute!" And the quality will shock you. All the details on my finds below!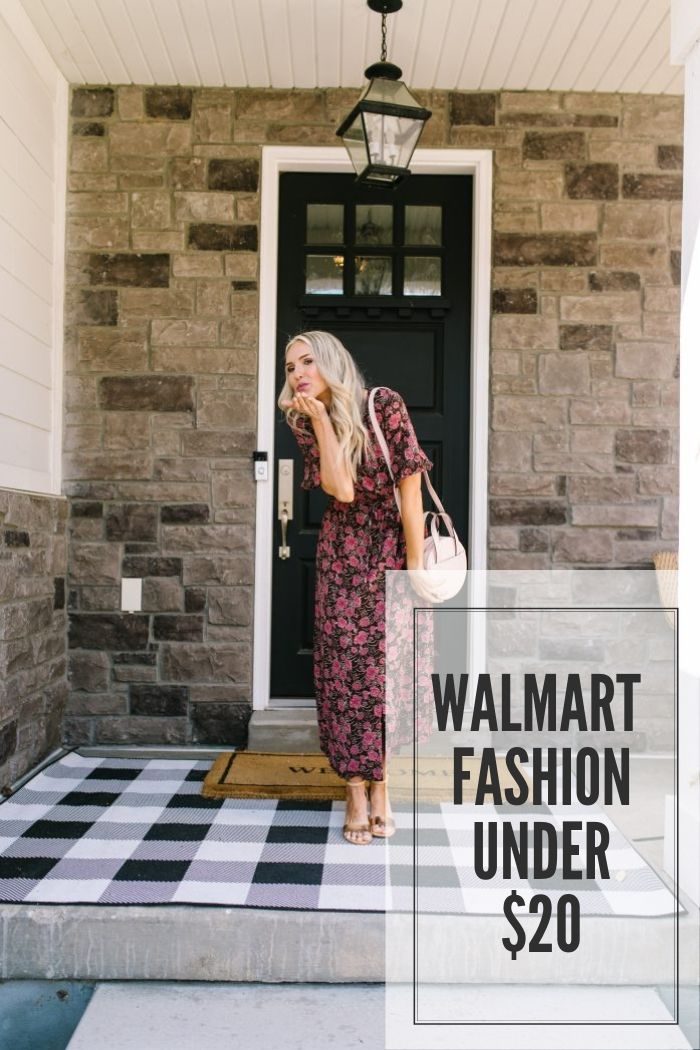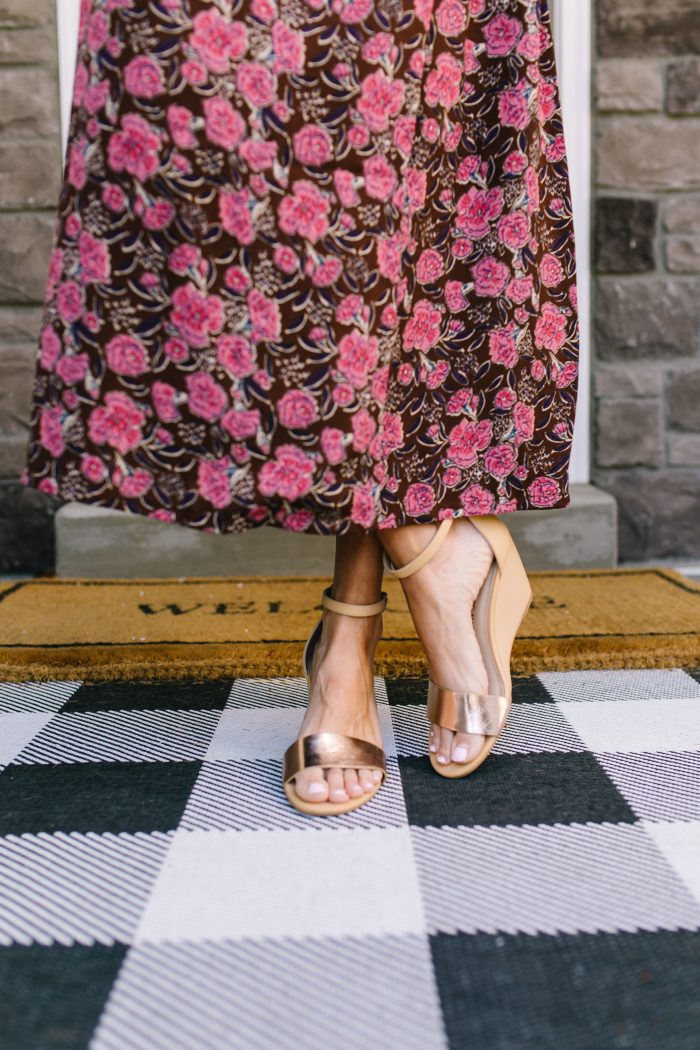 Walmart is STEPPING. IT. UP. in their fashion department. Check out their We Dress America home page here and I'm predicting a jaw-drop moment like I had. Good luck just choosing one item! But you don't have to. BECAUSE IT'S SO AFFORDABLE! Now is where we start to slow clap. Like, I'm talking it's quickly turning into one of my go-to places to shop for my clothes because they have the trifecta that I look for when shopping: cute and super fashionable, really high quality and affordable women's fashion.
Affordable Women's Fashion Picks: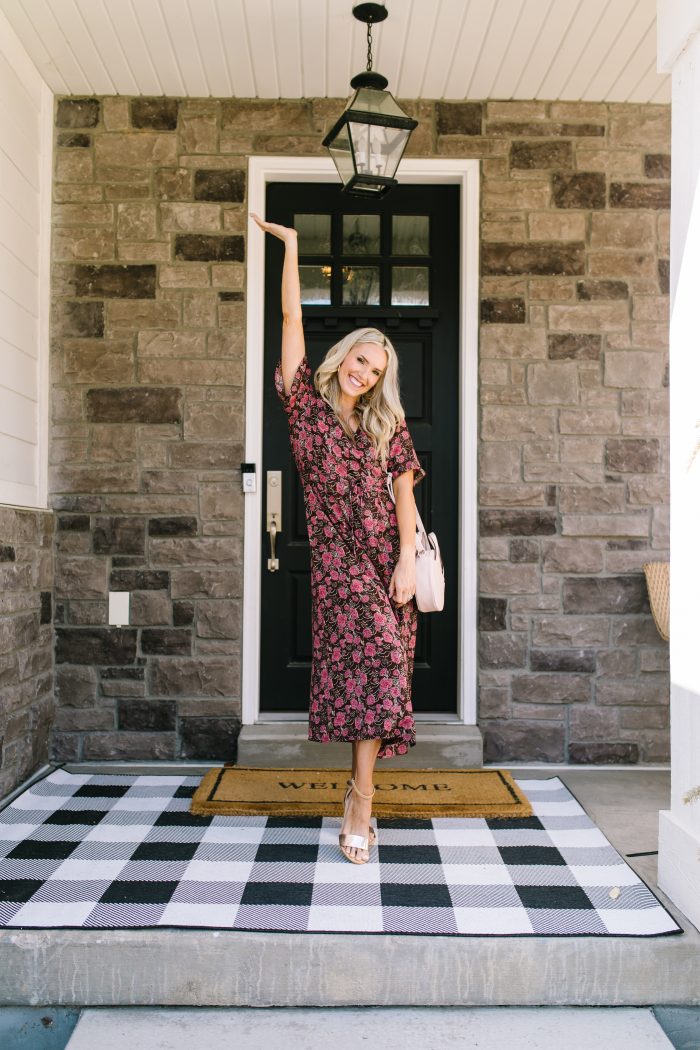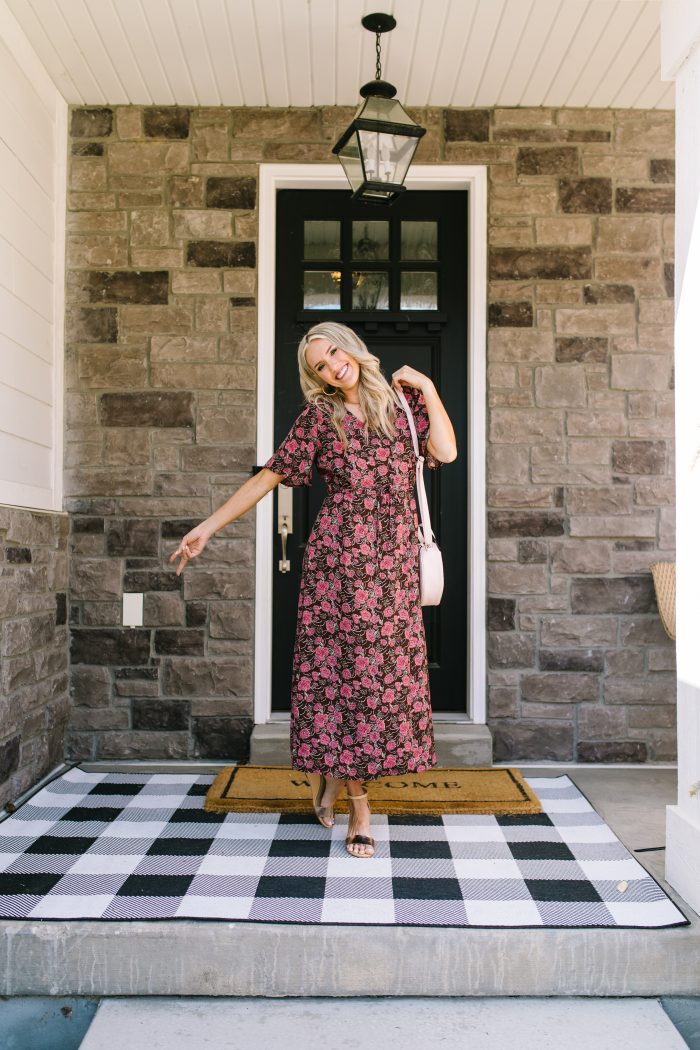 I love finding outfits that I can throw on and go without thinking too much about it because my mornings are really hectic. I have two tornados that blow through my house if I'm not FAST while getting ready, so I'm drawn to dresses a lot when the weather starts to warm up. This dress is $13.50. Yes, you read that right. I'm wearing a medium because a lot of the reviews said to size up, but I found that it is probably true to size because I'm normally a small and this medium is a bit too big. I would recommend ordering your regular size.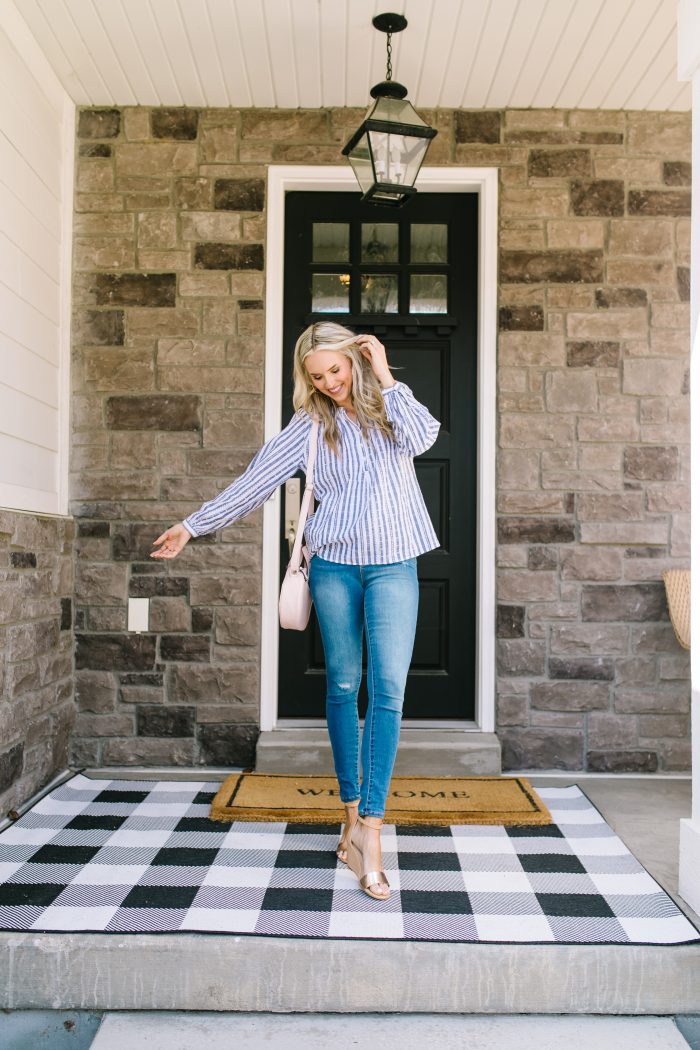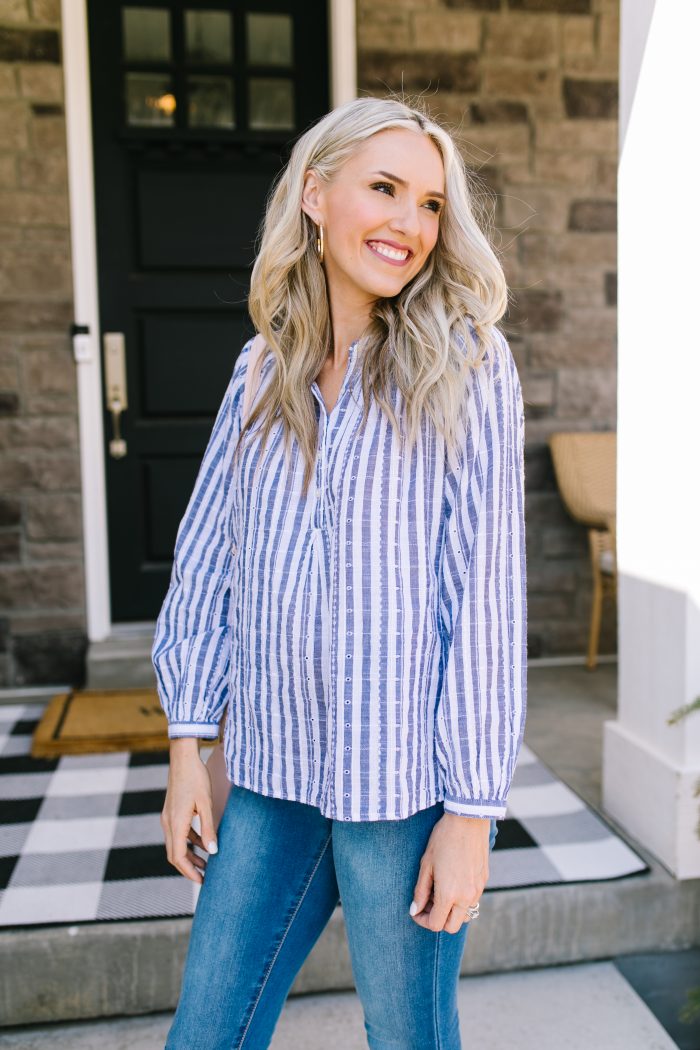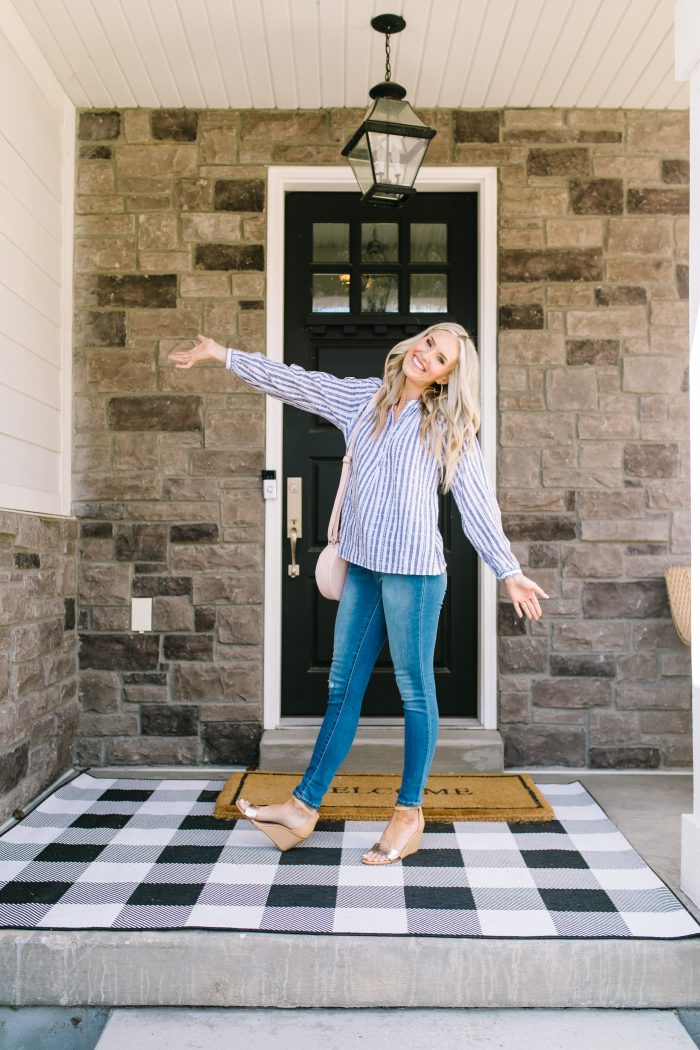 I have only had this top from Walmart for a week and I've already worn it 2 times. And if it wasn't needing to be laundered, I would be wearing it again today. Every time I wear it, I get stopped in my tracks with people wondering where it's from. And it's $15.84, friends!!! AND COMES IN WHITE, TOO!! If I saw someone wearing it, I would 100% think they paid at least $80 for it. It's really nice, high quality fabric and has the most beautiful detailing!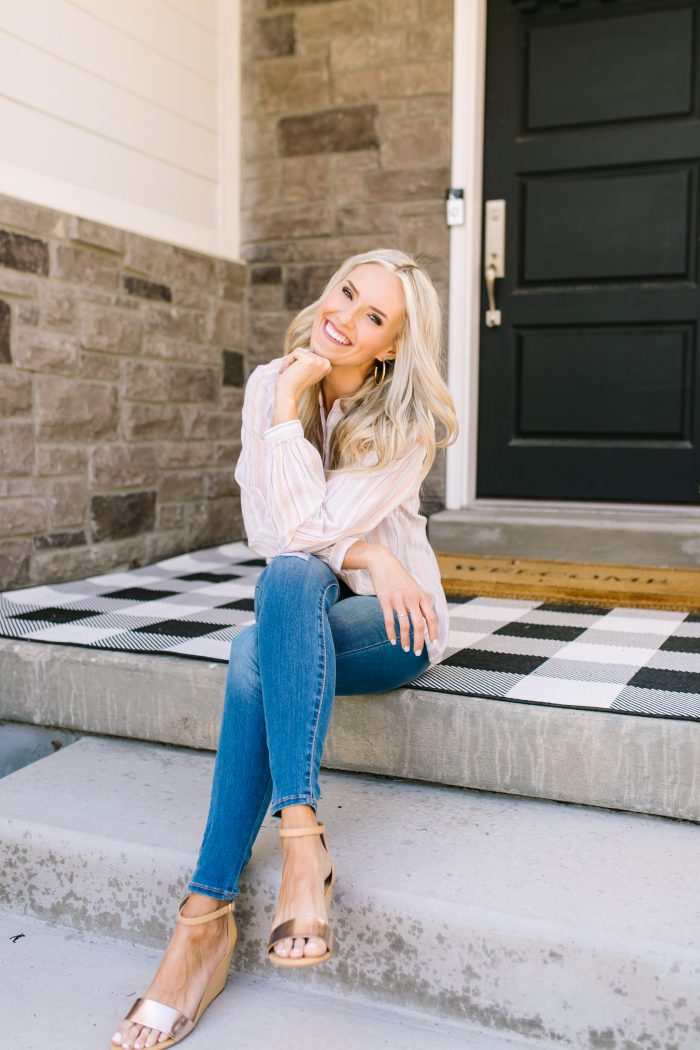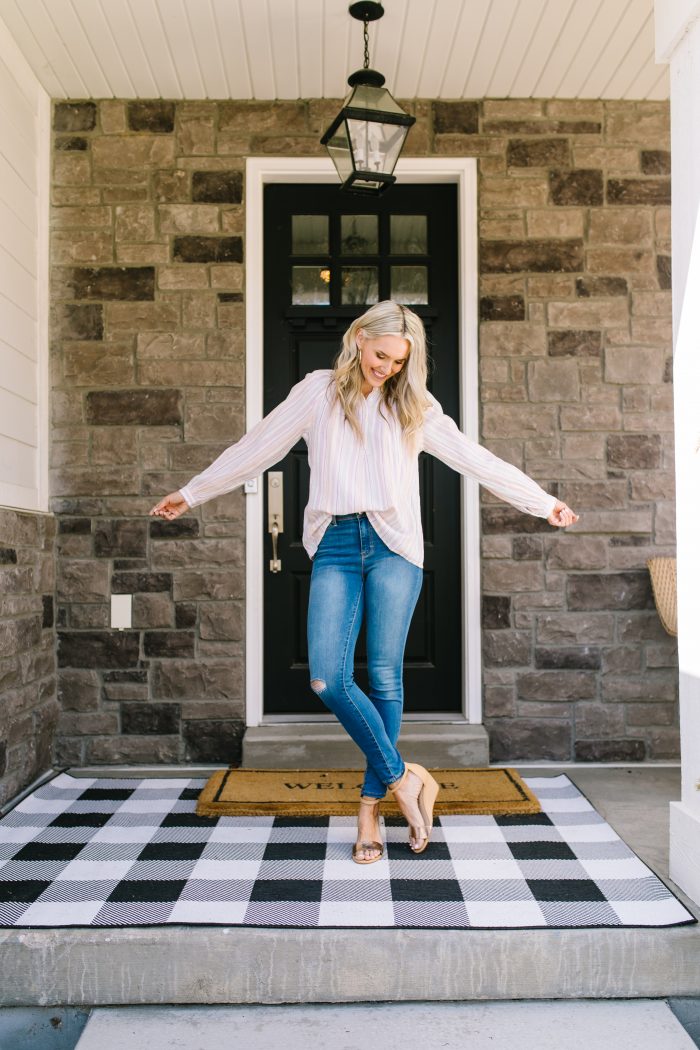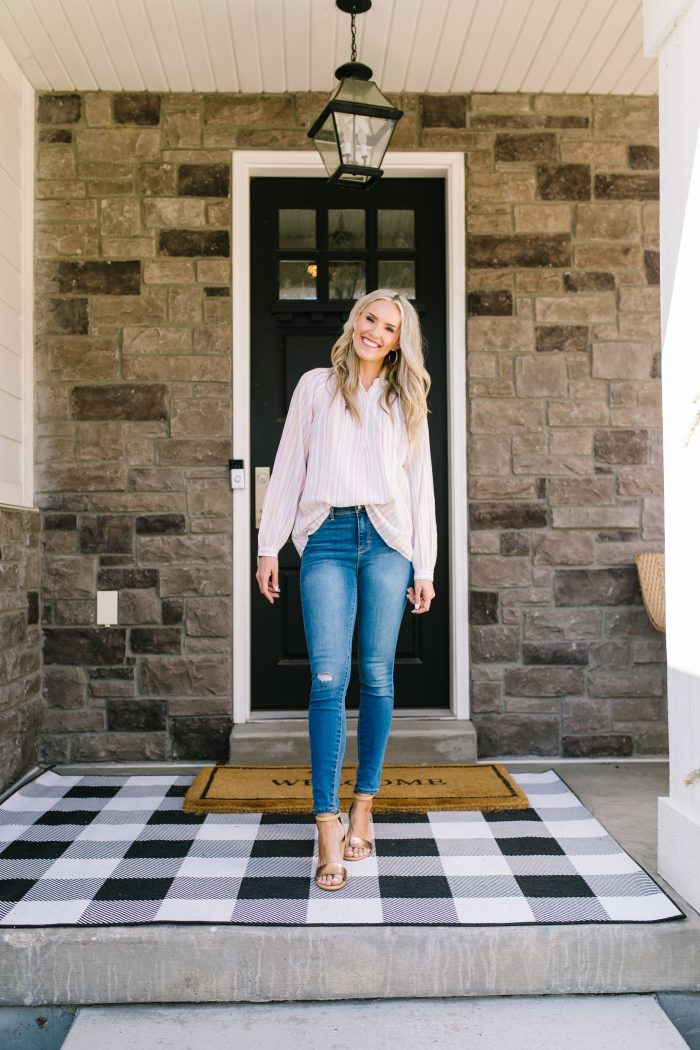 Let's talk about this top. I really, really try to buy tops that I don't have to layer because I get hot really easily while I chase Harris and Goldie around, and carry them around. I used to get cold really easily but now I have a sweating problem called "toddler-itis." Ha! I love this top because it has a lot of fun colors for spring and I don't need to layer it! It's the perfect weight. Oh, and it's $15.84! I also love this top that's similar on sale for only $11.50.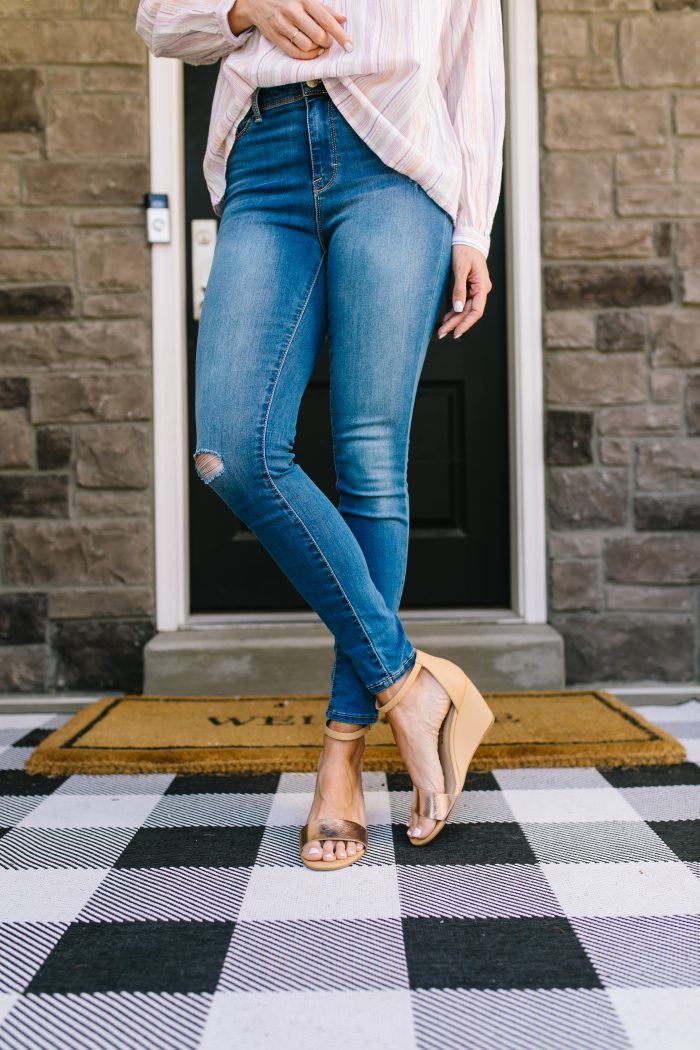 Jeans: High waisted, just enough stretch but don't stretch out, comfortable = perfection. These jeans are $17.84 (beats my designer denim by…hmmm…over $100!!) and I LOVE them. I can't believe how well they fit! I got a 6 (normally a 4) because a lot of people said they run slightly small. The 6 fit great!
I also really love these wedges. They are comfortable enough that I would choose these to wear if I wanted to dress up but still be comfortable. There are many pumps in my closet that I cannot say the same for!
You can browse here for more in the We Dress America campaign. I am SO excited that I have a new favorite place to find super cute, affordable, and high quality items from. Yay!
Thank you, Walmart, for patterning with me on this affordable women's fashion post!
Loving this affordable women's fashion feature? Take a look here for more of my shop favorites!