Thank you Stitch Fix Kids for partnering with me on this post!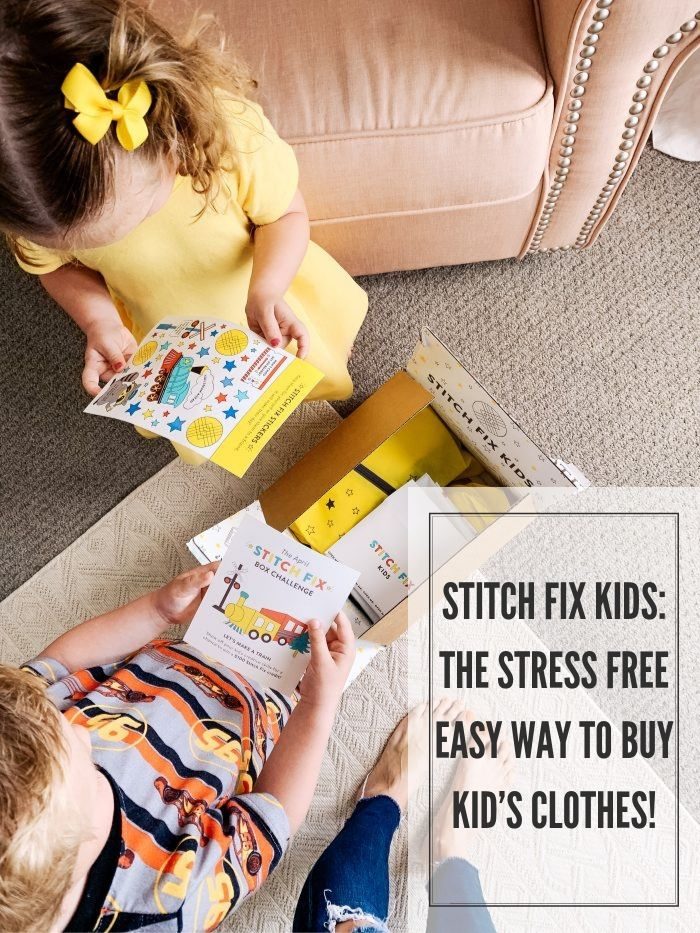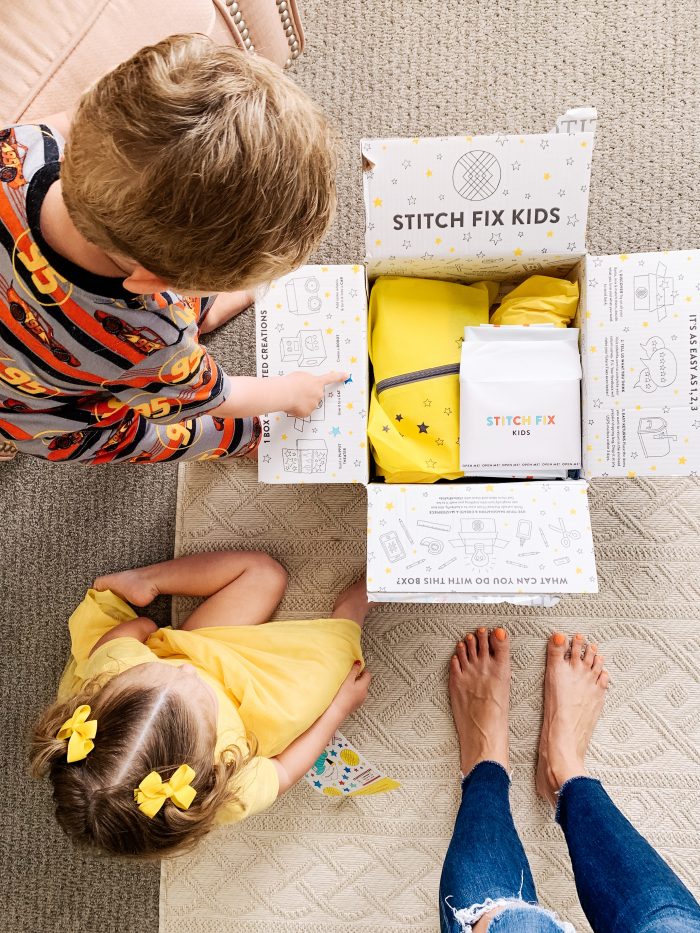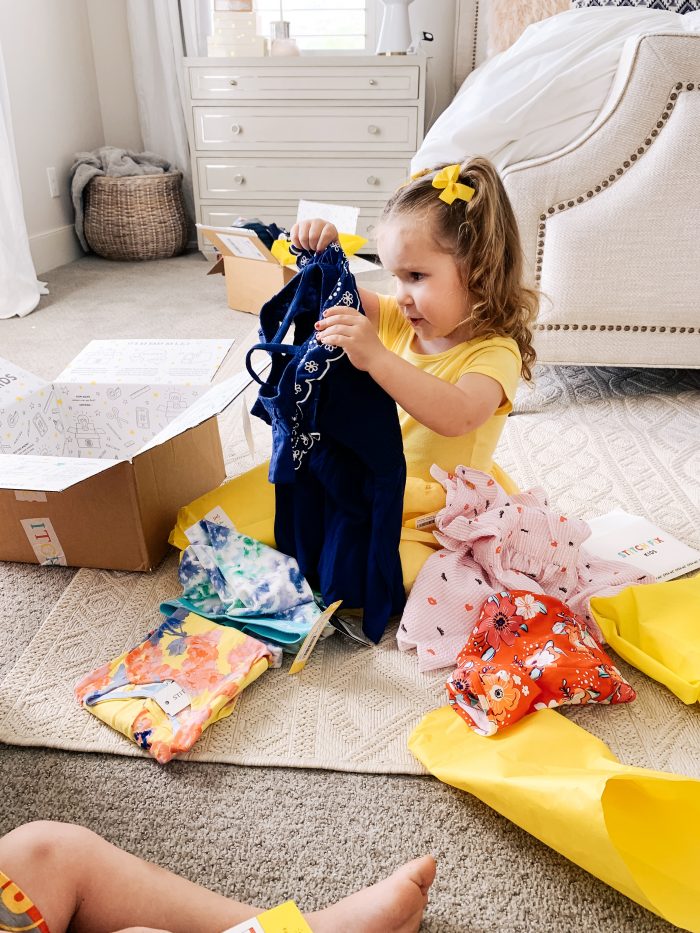 Okay moms…it's about to get really exciting up in here because I'm about to make your life a lot easier. Do you spend hours online, shopping for your kid's clothes when they start to grow out of their current wardrobe? I tend to want to save money, so I scour the internet and end up wasting my life away sitting in front of my laptop when I should be sleeping. It's not cool. I'm about to tell you what is cool, though, so put away those tissues because this sob story is over!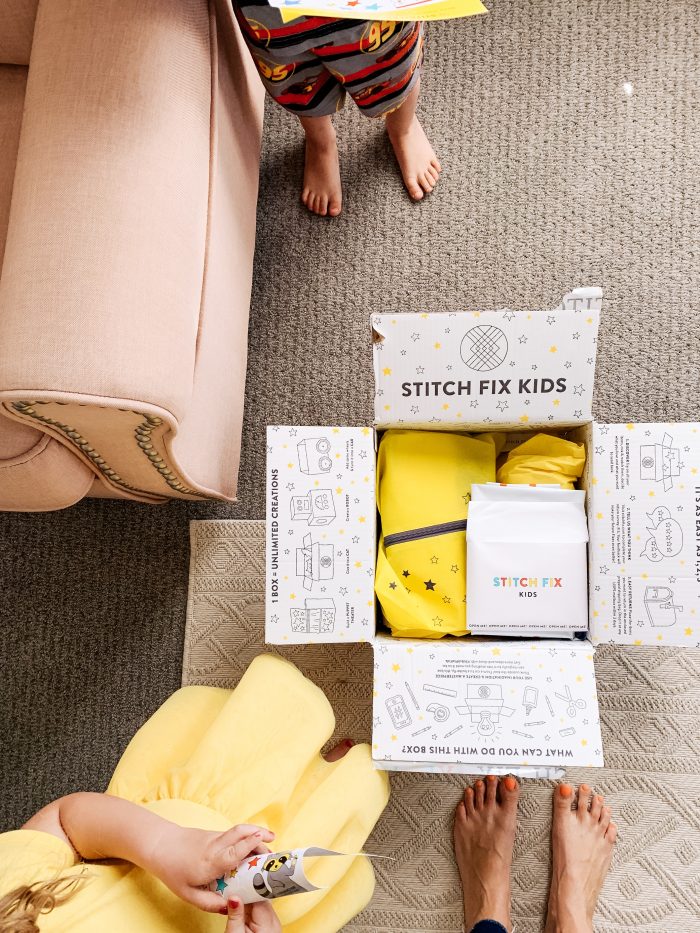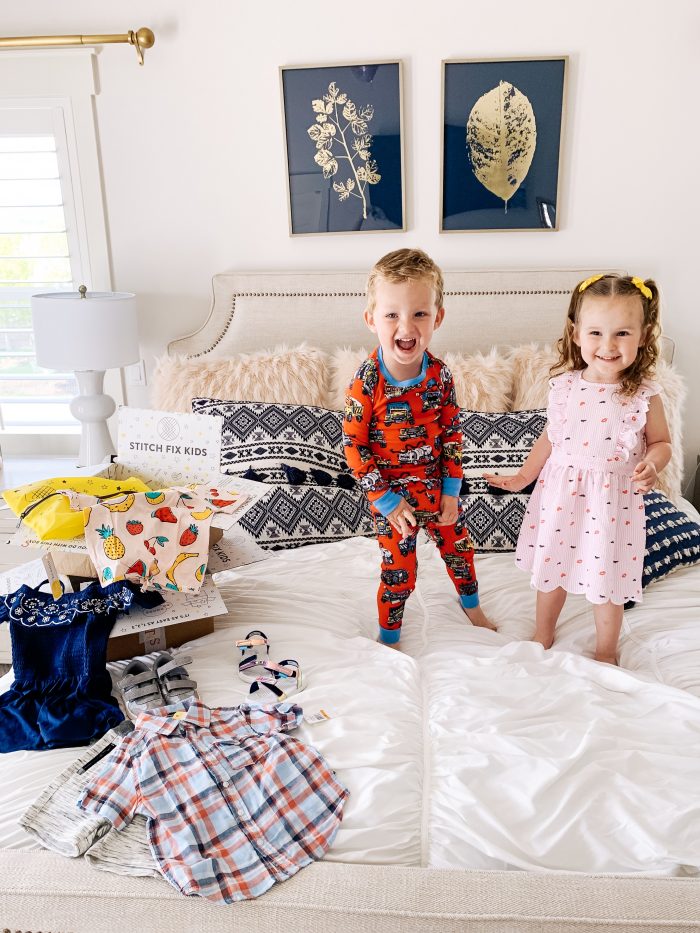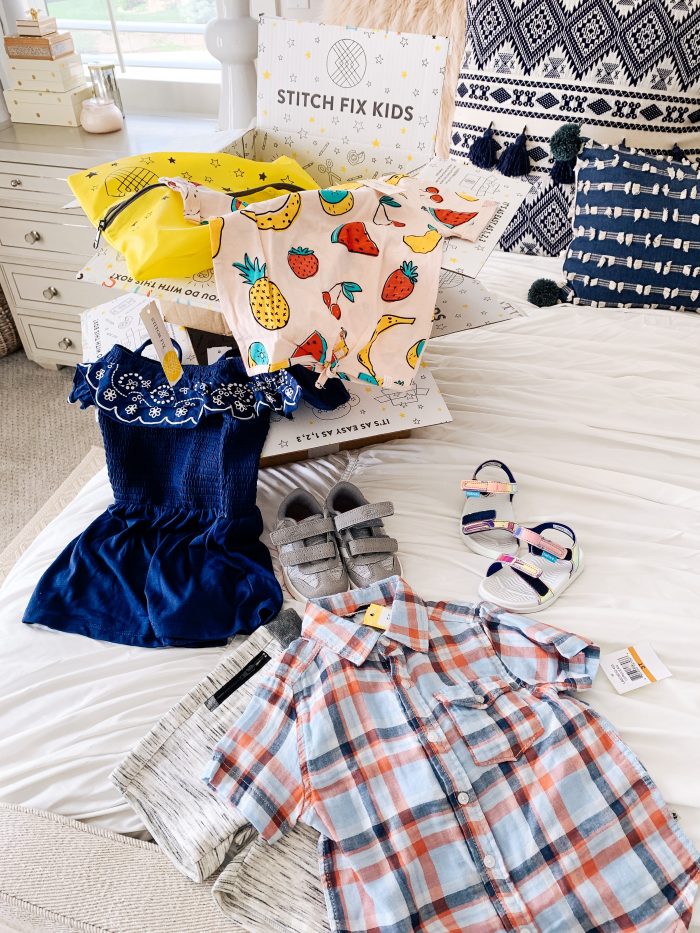 In walks Stitch Fix Kids like the cool, easy going mom that you want to be when you're feeling uptight. She walks in and makes the hard stuff look easy. I mean, she's just so effortless! How does she do it?!
All you Need to Know about stitch fix kids:
Stitch Fix Kids is a personalized styling service that features real expert stylists who get to know your kid's unique preferences to understand what you want to receive for your child it comes to dressing for any occasion or season. It's like a wizard. A real life wizard just walked into your life. Congratulations! You won!

Sign up at stitchfix.com/kids, fill out an extensive style profile (this was SO helpful and detailed and is going to save me hours in the long run), and a Stitch Fix expert stylist will hand-select 8-12 items just for your child, based on your child's style, size, and

your

budget.

The service costs $20 to receive a Fix curated by a personal stylist, which applies towards anything you keep for your kid. So it's basically FREE. Seriously!
Returns are super easy & free. Keep what your kid loves, and send back the rest in a pre-paid envelope at any USPS mailbox. I mean, so easy.
No subscription is required; your kid can receive a Fix anytime you want. Either on-demand or on a regular cadence – every few weeks, once a month, or every season. This basically means to me that there isn't a risk to trying it. Winning!!

Stitch Fix carries Kids sizes 2T-14 – in 40+ brands like Threads for Thought, Hurley, and Hanna Andersson, and more, as well as Stitch Fix Kids exclusive brand, Rumi + Ryder.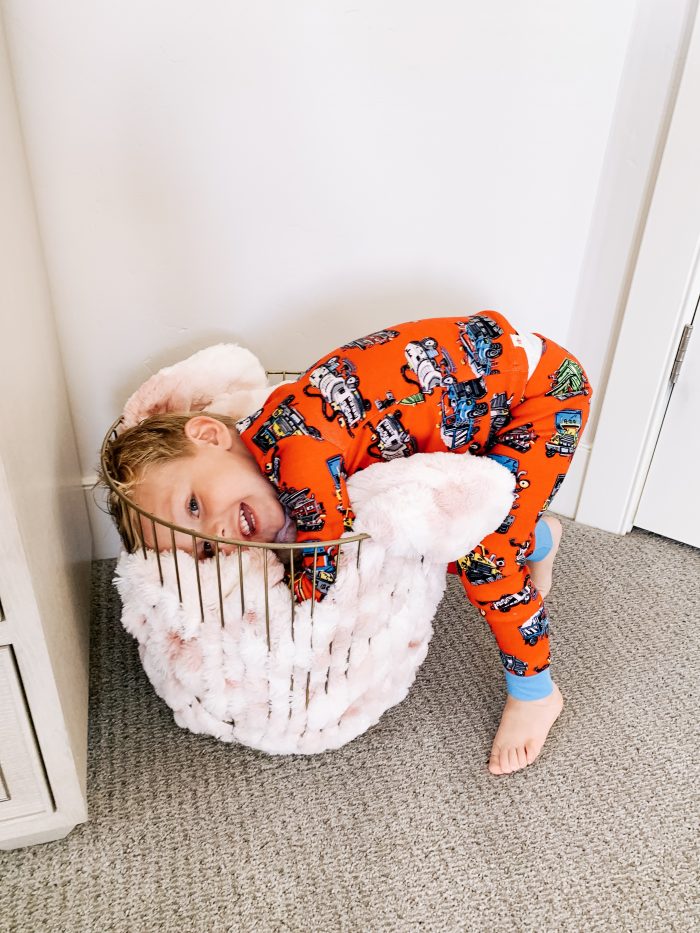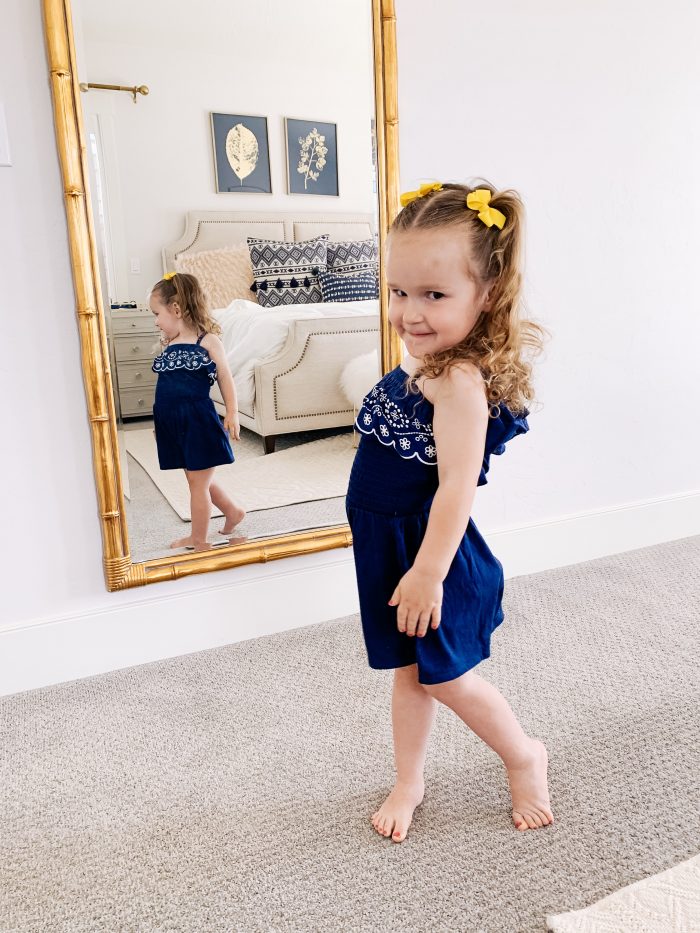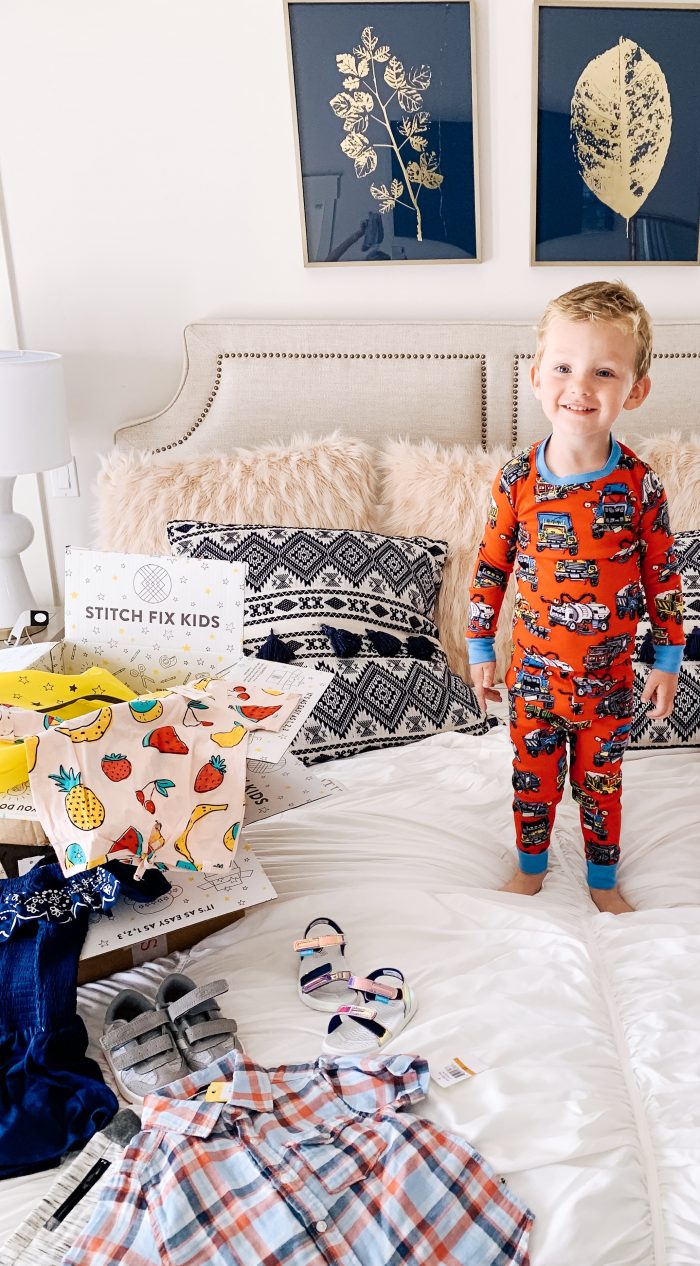 Harris and Goldie LOVE their new clothes (make sure to catch my Instagram stories today), and they were so cute when they were unpacking their boxes. Goldie kept saying things like, "it's gorgeous!" I love the way she looked at herself in the mirror. As I guessed, Harris was immediately drawn to his adorable truck pajamas. You will 100% be seeing him wearing them a lot and I am looking forward to lots of snuggles with this guy before he gets big enough to fit in my lap which appears to be rapidly approaching. I'd rather not talk about it.
I SERIOUSLY was super impressed with this service and I will be using it again to put some ease back into my life and literally save myself hours of shopping!
Loving this Stitch Fix Kids feature? Take a look here for more of my shop favorites!