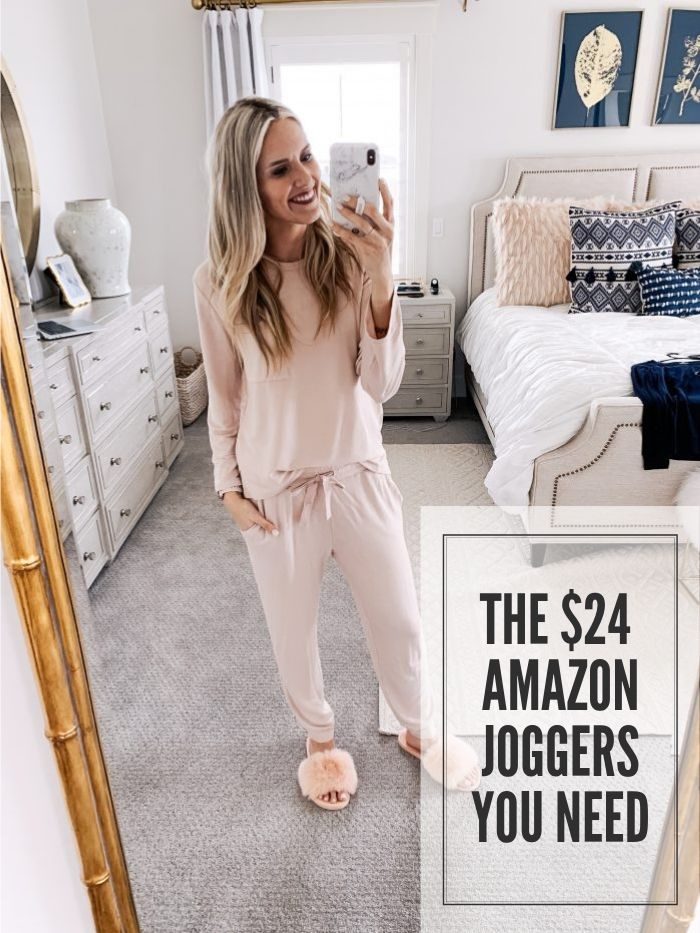 Amazon Joggers
I don't mean to go all sale-sy on you, but if you're going to buy one pair of Amazon joggers this year, these are the winners right here. They are $24, soft as butter, and wash up well (I've washed mine about 5 times so far and they still look and feel new). Yes, $24!!!! And if you have Amazon Prime, you're really winning, because you'll get them in 2 days. They are true to size; I'm wearing a small.
Here they are in the navy color: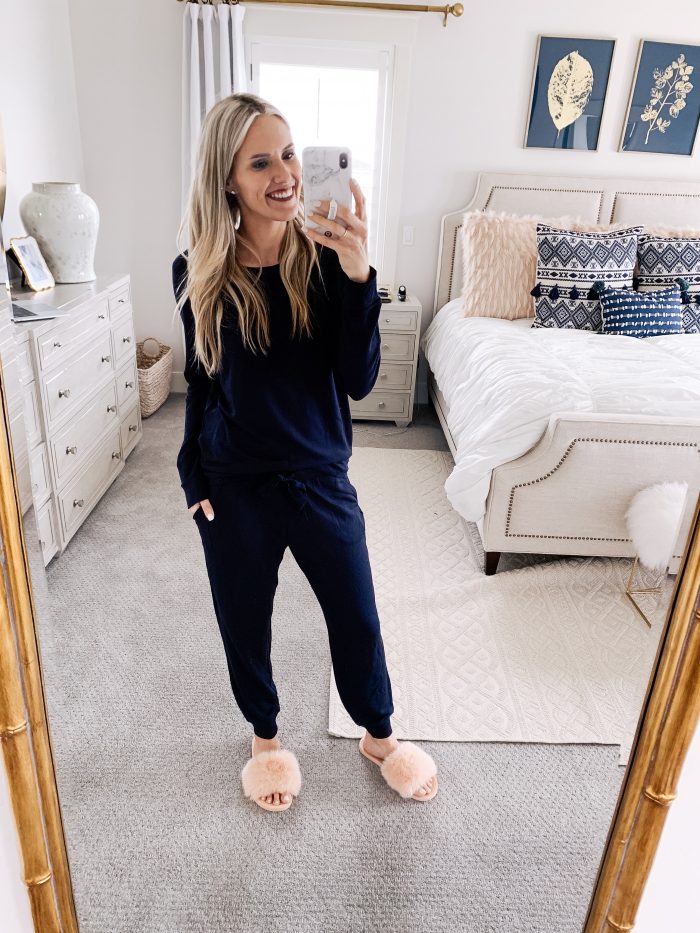 And here they are in the black color: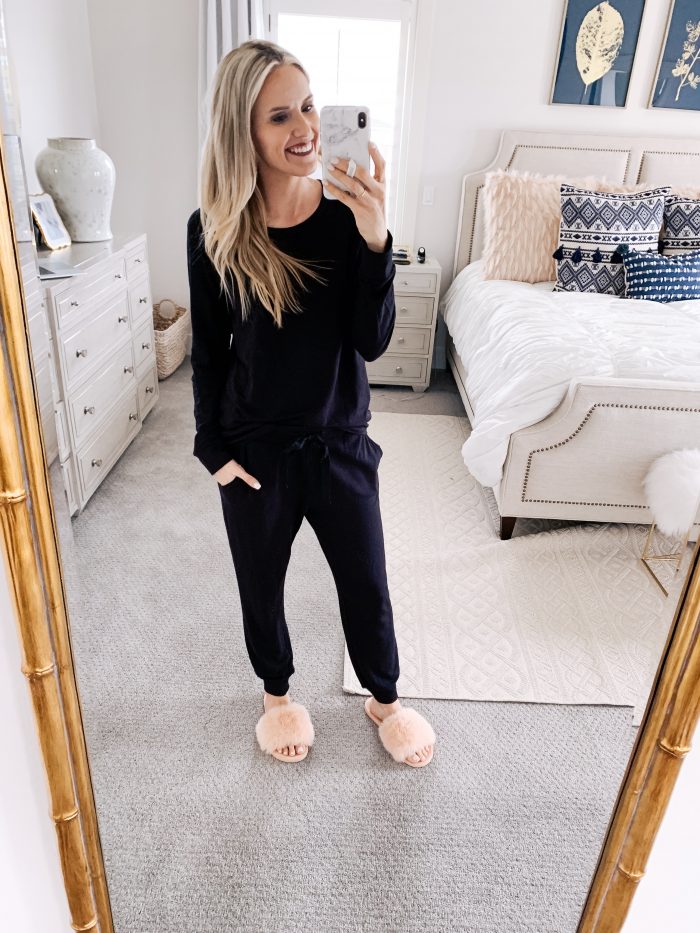 The just-as-cozy tops I found to go with them from Amazon aren't even the same brand, so I had to send tops back and forth to and from Amazon until I found the right style. It was worth the wait and the hassle. They are the exact same fabric, and the exact same softness. Also, the exact same color! Although they aren't the same brand, they must have been made in the same factory or something. The navy and black top are in stock here, and the the pink top worn above is here, but also comes in navy and black too if you like that style.
OH and last but not least, these slippers are perfect for traipsing around the house. They have a foamy padding on the bottom so they help my back to hurt less and I just feel cute wearing them. So that's always a win in my book. $24 and come in 3 colors!
You can see my whole Amazon list of favorites here!
Loving this Amazon joggers feature? Take a look here for more of my shop favorites!
other steals under $20 i'm loving!