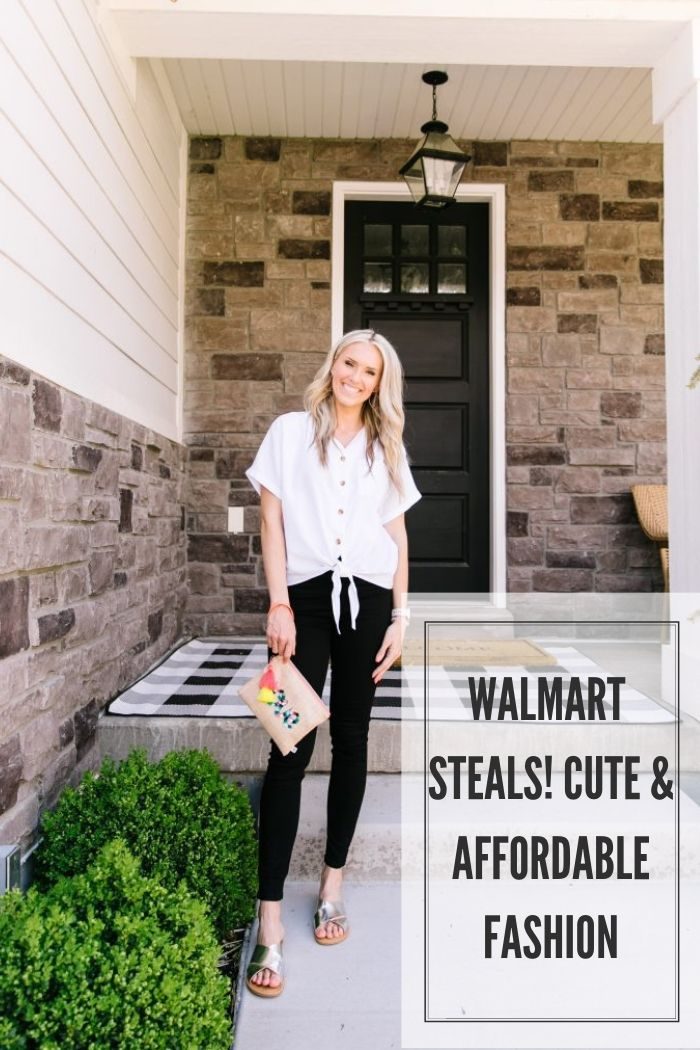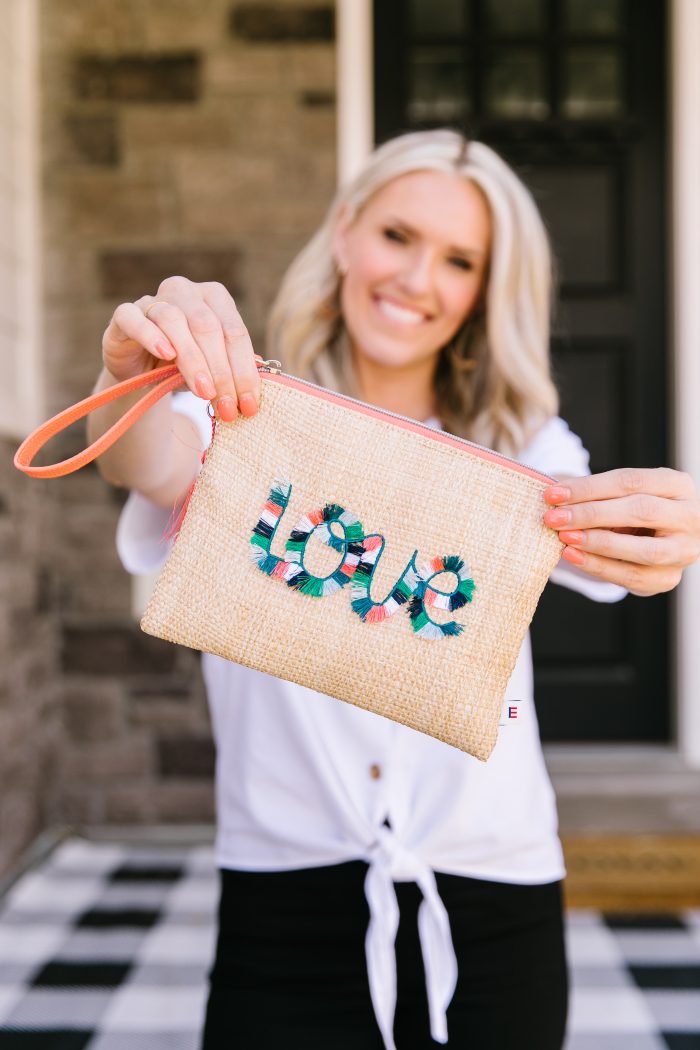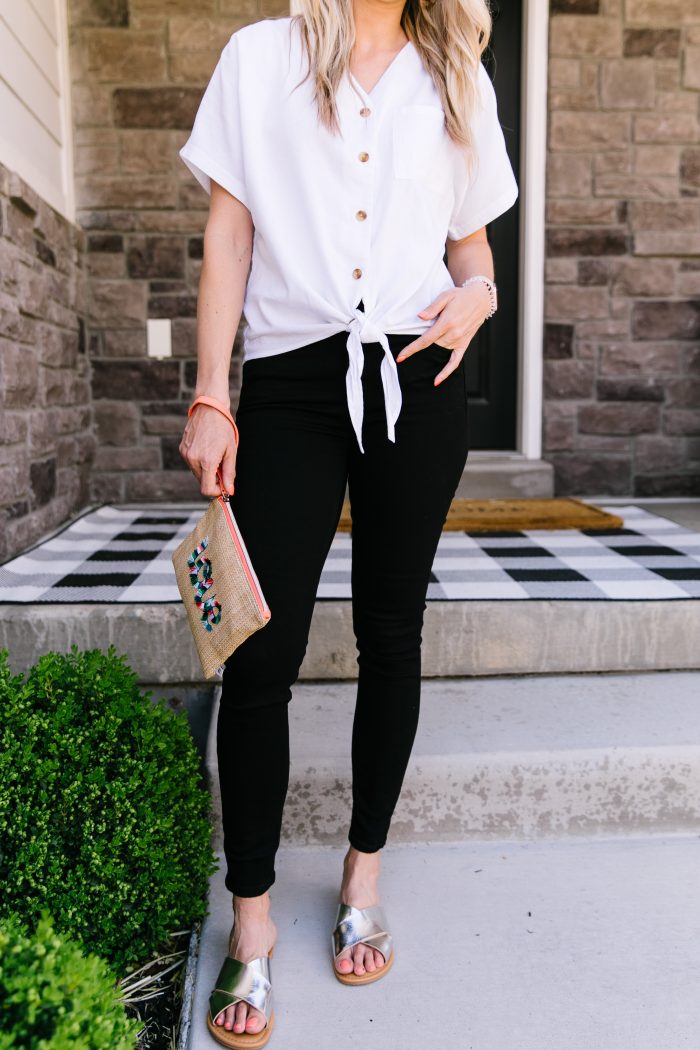 SHOP MY EV1 COLLECTION LOOK:

Up until a couple months ago I had no idea that Walmart was an INCREDIBLE resource for cute women's clothes. They are upping their game and I am all here for it. You can't keep me away now! I found the cutest items to share with you.
Ellen DeGeneres has a great women's line at Walmart: the EV1 Collection; which is where I picked out these $24 jeans and I'm like, "OKAYYYY, ELLEN!!!" She's funny AND she knows how to put her name behind something super great. These EV1 jeans are high waisted so they hold you in and don't show anything you don't want showing when, say, you have to bend down one zillion times to clean up your kid's toys. They are perfectly stretchy but don't stretch out too much during the day. They're true to size (I'm wearing the 4)….and yep….that $24 price tag has me really excited because many of my designer denim pair are closer to $150. Ouch. You can see the entire EV1 Collection here.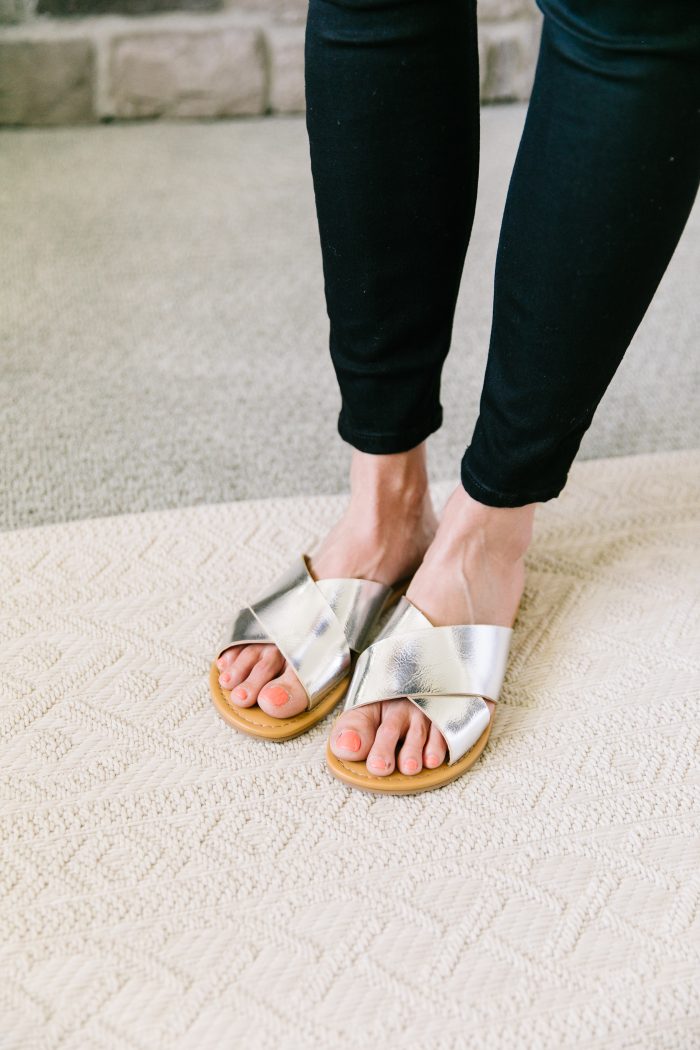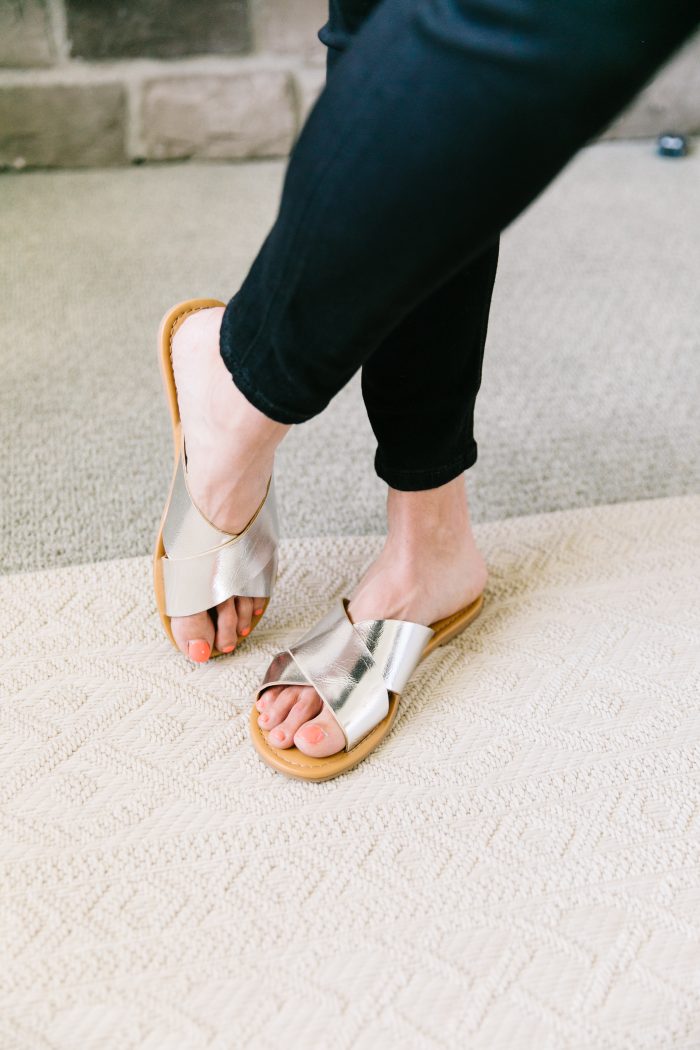 SHOP MY EV1 COLLECTION LOOK:

I found these slides about a month ago and love them. They are $28 and come in many great colors including white, black and rose gold. They are true to size, but since my feet are incredibly narrow for a size 9.5, I got the 9 for a more narrow width and love that for me. If your feet are normal width, order true to size.
This EV1 tee is $15.44 and comes in 9 colors!! It's a more oversized fit (I'm wearing a small which is the smallest size they make), so I unbuttoned the bottom button and tied it up a little higher. I love that you don't have to layer it so it's super easy to throw on and go.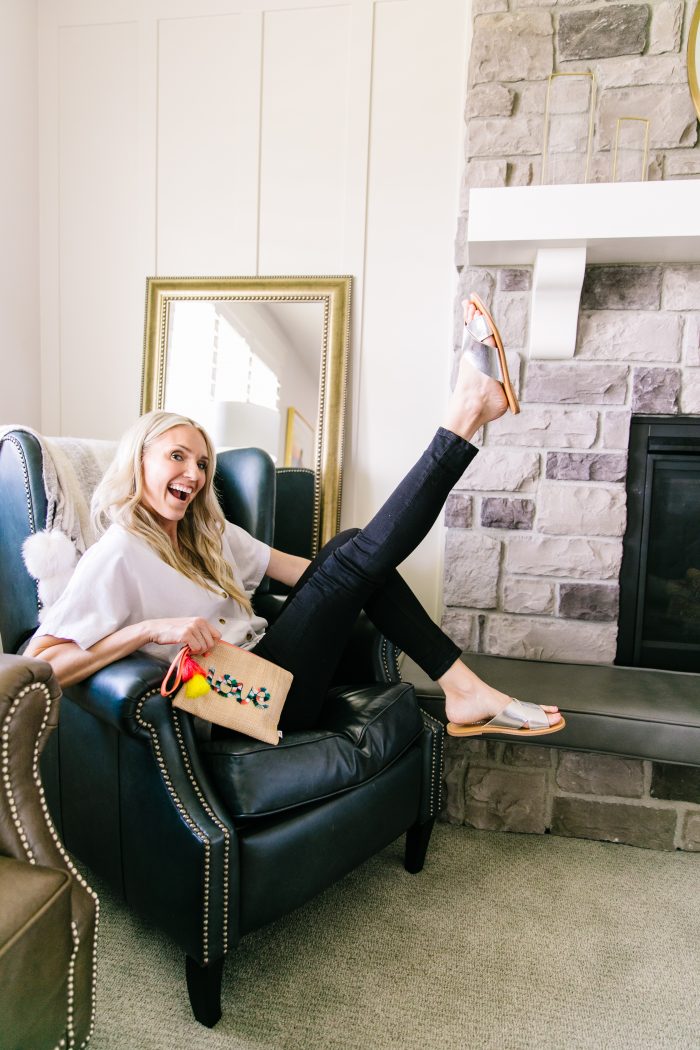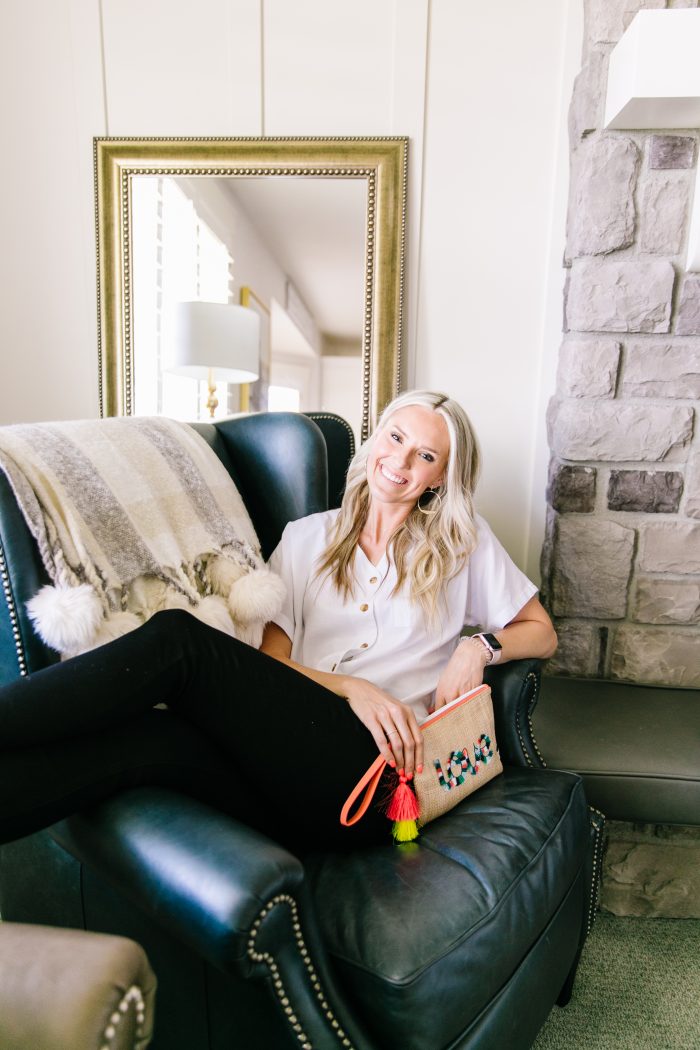 SHOP MY EV1 COLLECTION LOOK:

I've been using this cute EV1 "Love" pouch to hold my lipsticks and lipglosses in. Oh, and it's on sale for $7!!! There are SO many great women's clothing pieces at Walmart right now. I'll continue to search for the best of the best for you to save you lots of time, friend!
SHOP More AFfordable women's items from walmart



Thank you to Walmart for patterning with me on this EV1 Collection post!