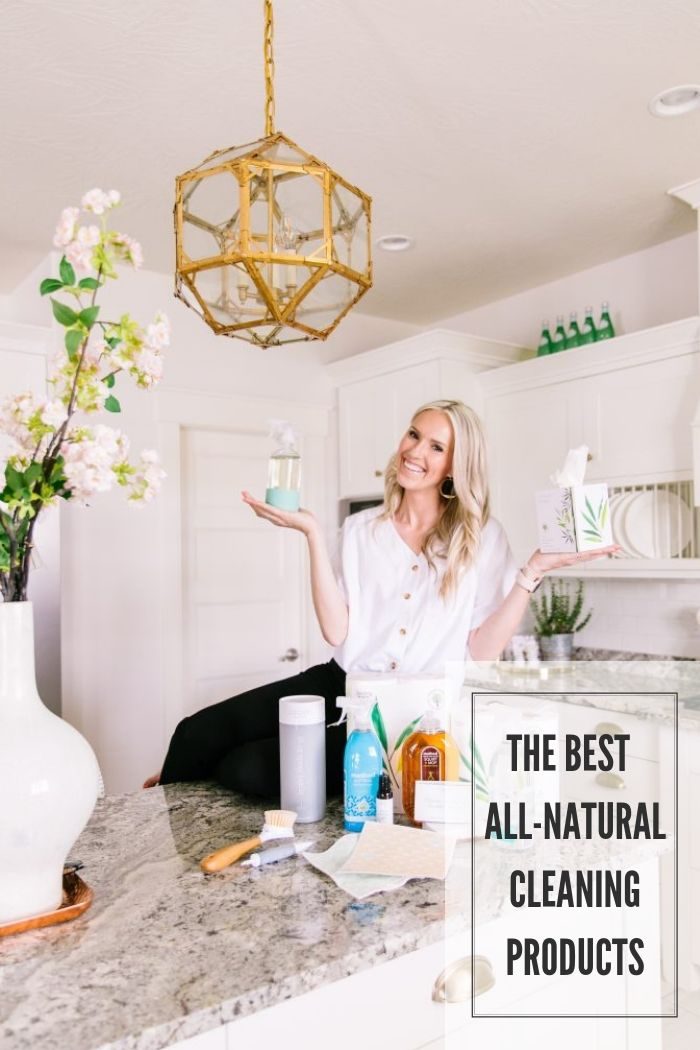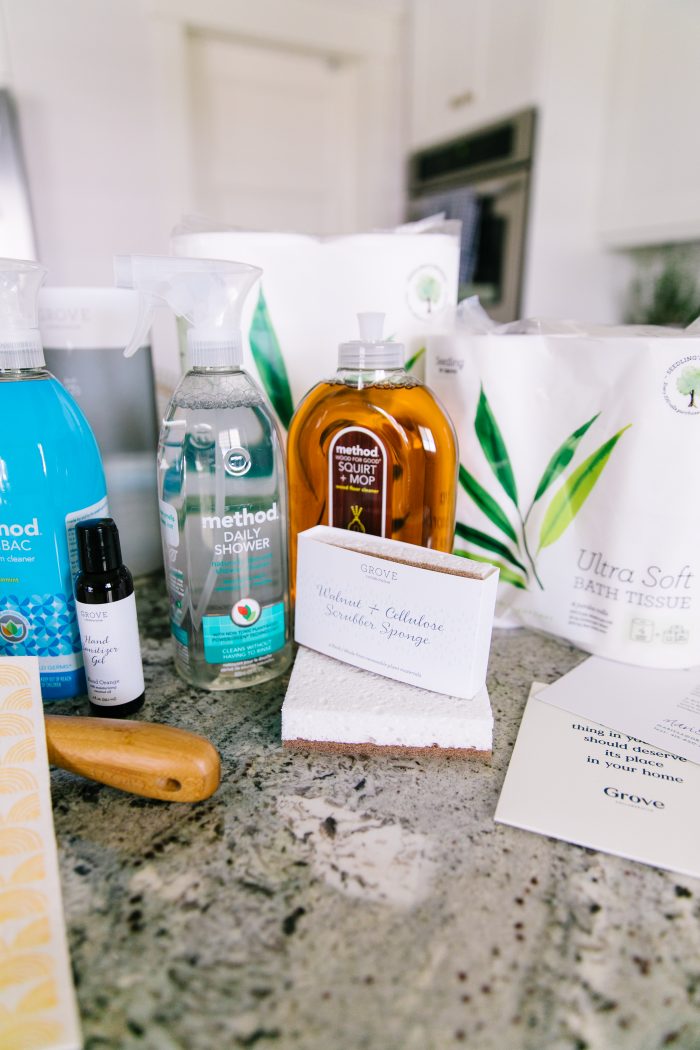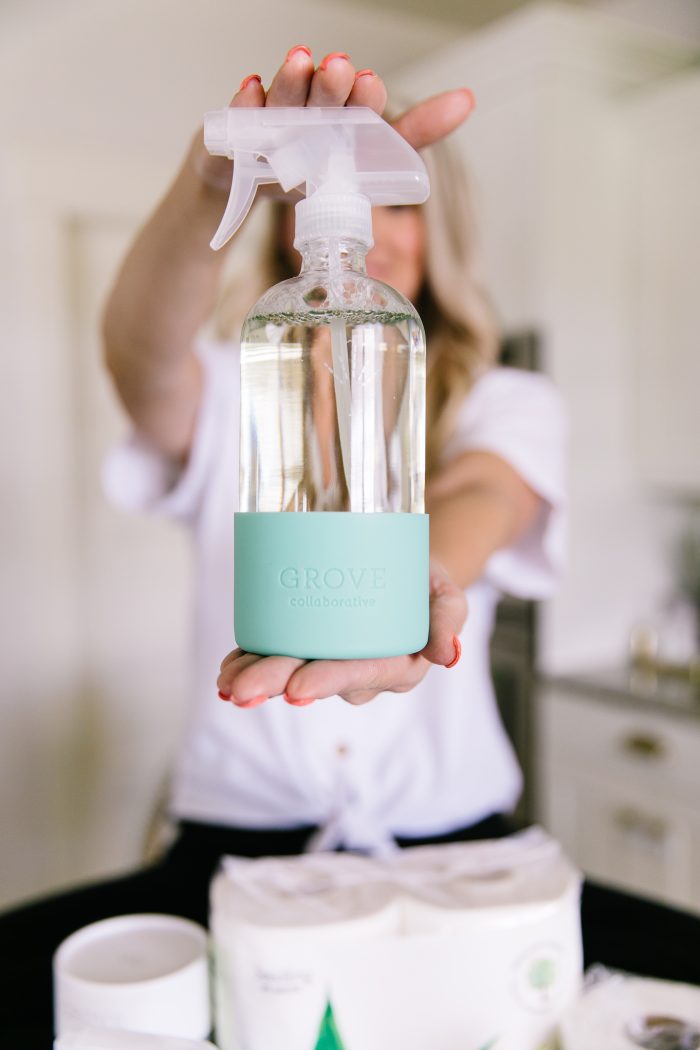 As you may have noticed, I am becoming a lot more conscious of my decisions when it comes to the products I use in my home and on my body. Once you know how they effect you, it's hard to go back! I don't make 100% perfect choices, but I think there are some ways we can make easy switches that don't take more time or money, so it's such an obvious decision. Enter Grove Collaborative.
What is grove collaborative?
The Grove Collaborative Vision:
The products that clean our countertops, clothes, and selves shouldn't spoil the earth or our health. Grove Collaborative products create a reality where household essentials of every kind are actually good for you and the world. You can read more about them here.
How Grove Collaborative Works:
Grove Collaborative is a customizable auto-shipment service that delivers all-natural home, beauty, and personal care products directly to your door! Their aim is to make living a healthy lifestyle easy and accessible for you and your family. After your first Grove order, they will set you up with personalized, scheduled Grove shipments, so you'll never run out of the products you love. By default, orders come every month, but you can edit the frequency of when products ship to you via your product subscriptions.
Your shipments are 100% customizable, and you have complete control over what Grove Collaborative products you get and when you want to receive them. Orders can be modified as well as postponed without penalty, and when you postpone an order, you are moving your next scheduled shipment, so you won't receive another one until that date!
What this Means for Us: 
Every product Grove Collaborative sells is backed by the Grove standard, which means that it's healthy, effective, eco-friendly, and affordable. You can shop with confidence knowing everything you buy from us is good for you, your family, your home, and the planet.
Why I personally love Grove Collaborative Products & Services:
I want to make better choices when it comes to the products I use, but I don't have time to research the best products all day. It is very overwhelming to me. Simply put, I need it to be easy because I have a family to take care of and a ton of other responsibilities! Grove Collaborative ships to my door and I can trust the products that they sell because of their mission to provide healthy choices for me and my planet.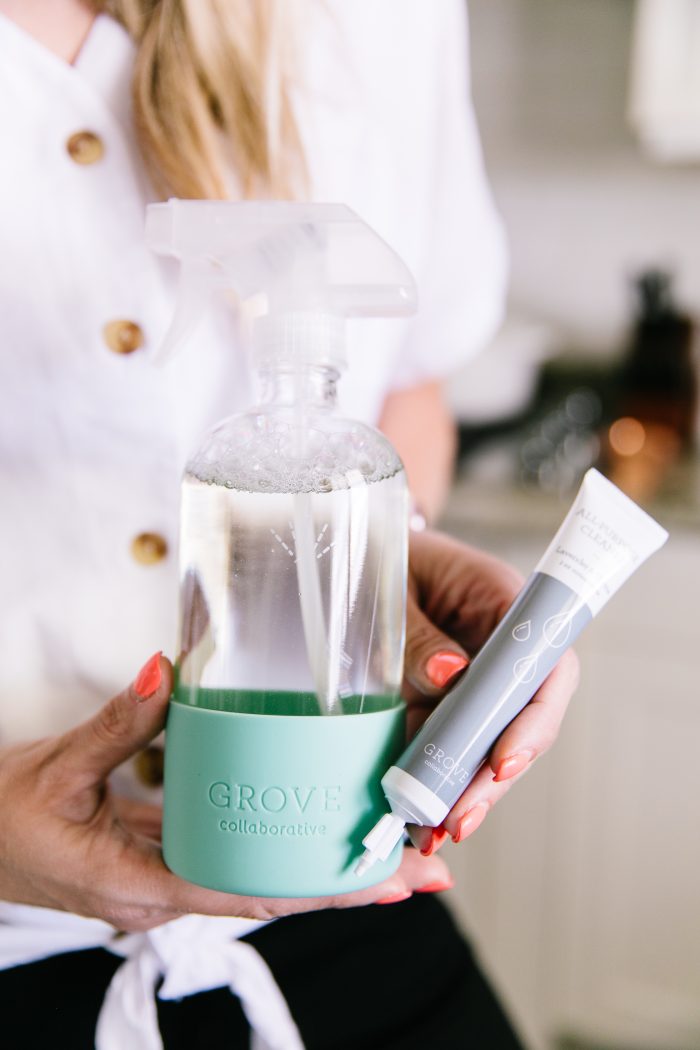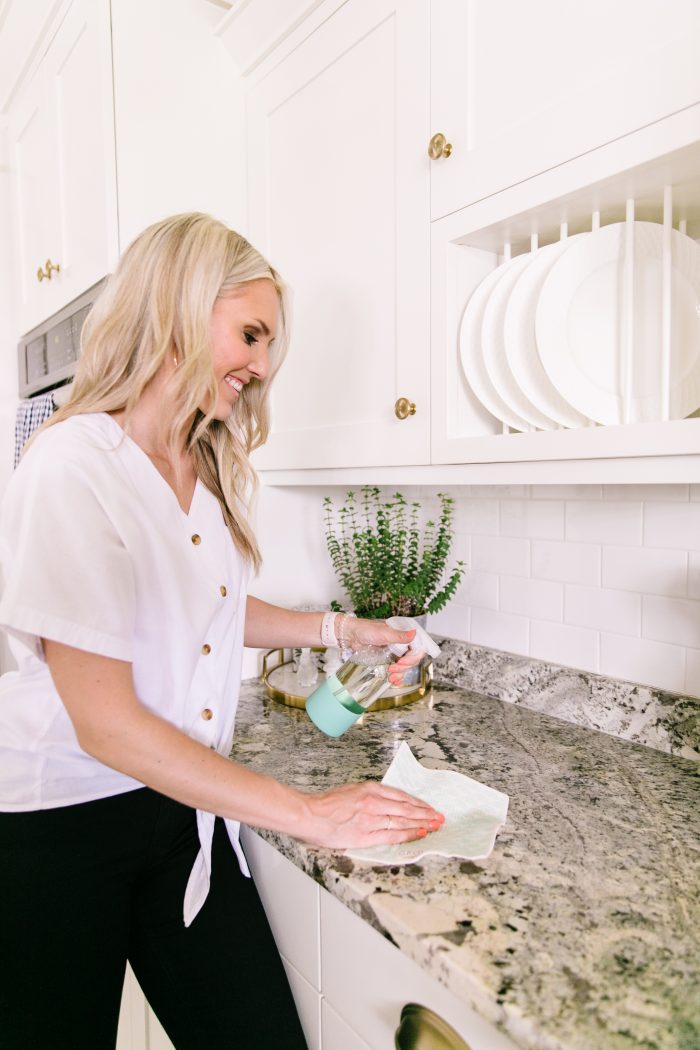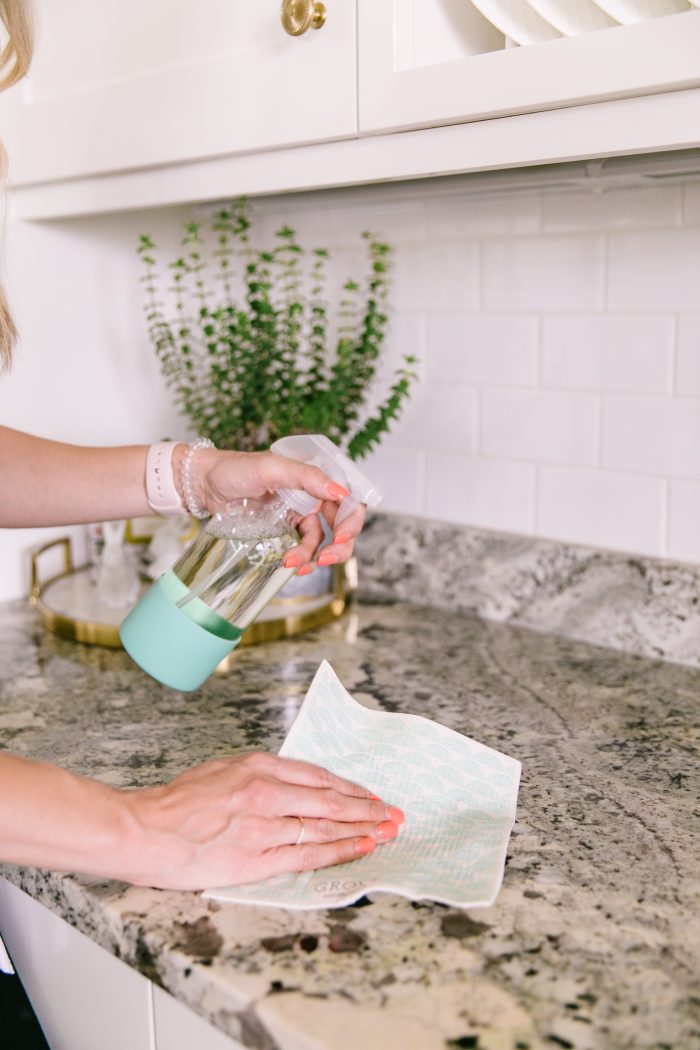 My favorite grove collaborative products
I have been SO impressed by the Grove Collaborative product line! There are two things that have bothered me in the past when choosing healthier choices:
I need the product to actually work. Some companies create natural products that don't do the job that they claim they will. For example, Grove Collaborative's glass cleaner actually works and doesn't leave streaks all over my glass!! Game changer.
I need the products to look pretty. I care about the aesthetics of my home and want the products that I choose to fit in with my design aesthetic! I love their pretty, refillable glass bottles, and the other natural containers. I never thought I would say this, but the Grove Collaborative cleaning sponges that I now use to clean my sink with are SO BEAUTIFUL! They're a neutral white and brown color.
I love that I can buy their reusable glass bottles to use all over my home. They are also dishwasher safe! When my cleaning solutions are gone, I can order small concentrated cleaning formulas to mix with water in the glass containers!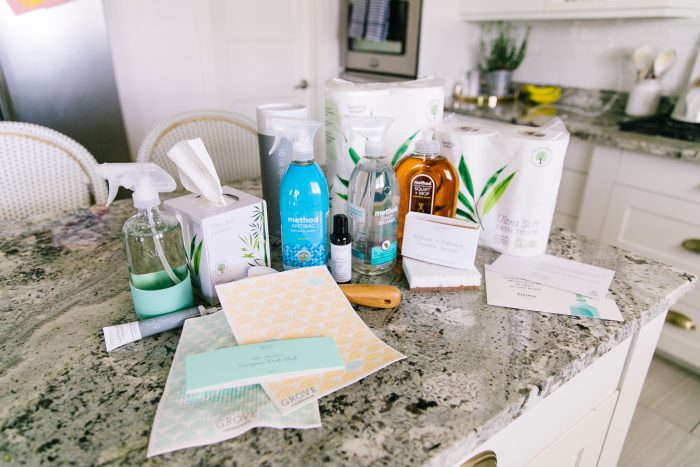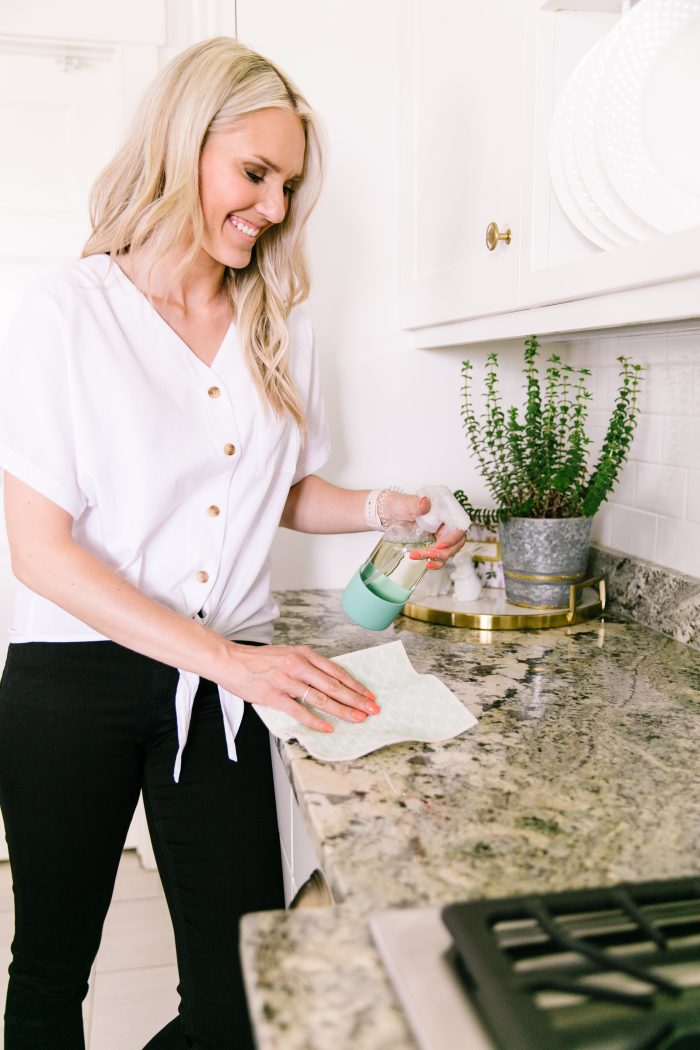 I love that I can trust Grove Collaborative products to make my life easier by delivering right to my door, and that I can trust them to be safer products for my home and my family. It's one of those genius companies that I wish I had thought of first 😉
Thank you to Grove Collaborative for partnering with me on this post!