I love shopping on Amazon because I have Prime. We even buy our light bulbs there because it's quicker than going to the store with twins! These are my favorite affordable Amazon finds lately.
Amazon Finds: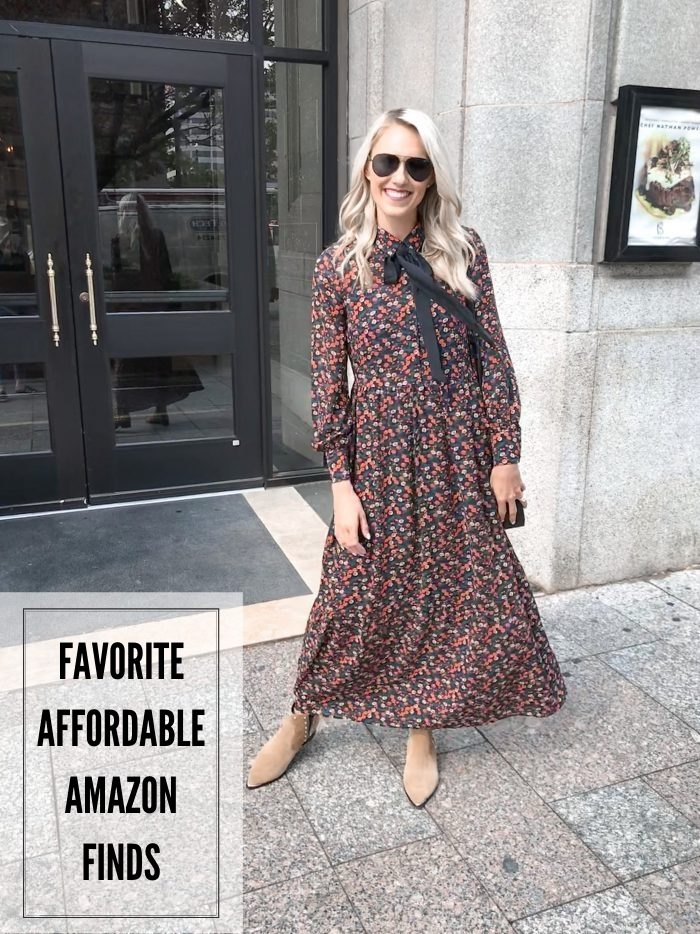 Amazon: This dress
Booties HERE. These are my most worn booties this year so far.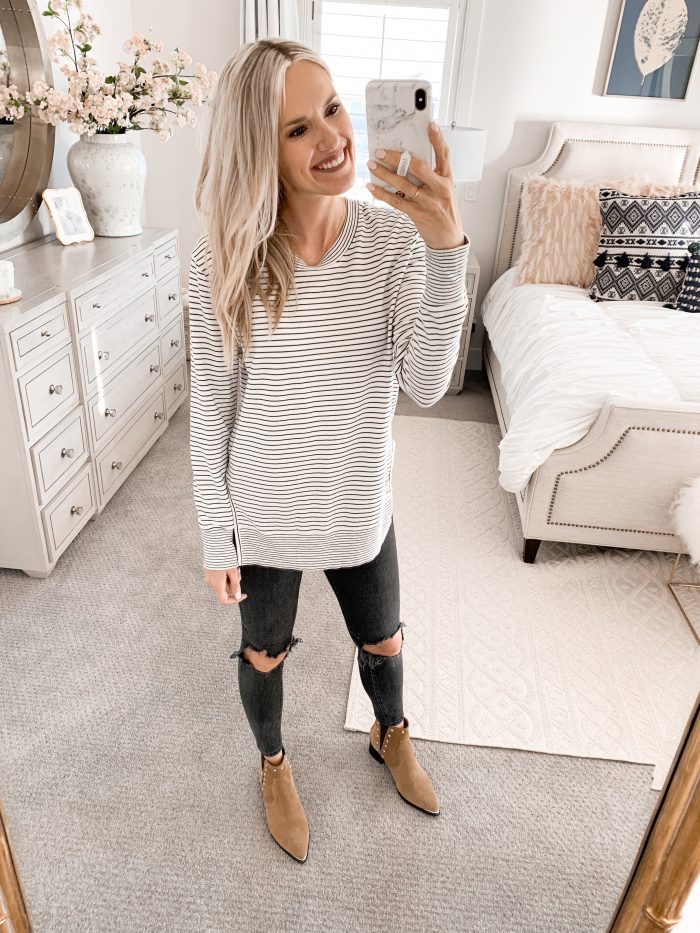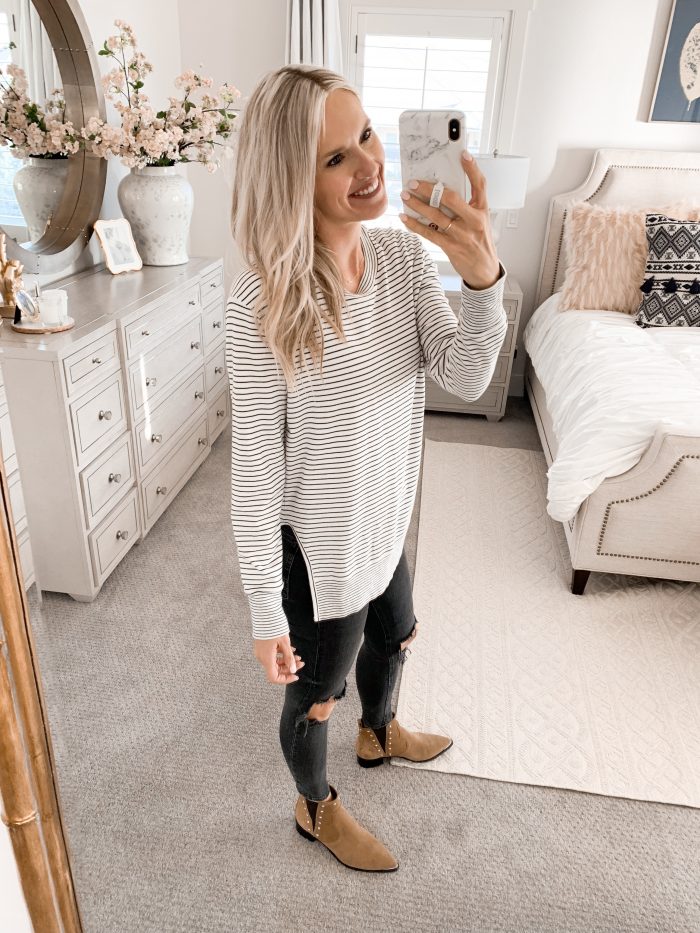 Amazon: This $28 pullover
Again, the booties HERE (true to size) and these jeans (order 1 size up)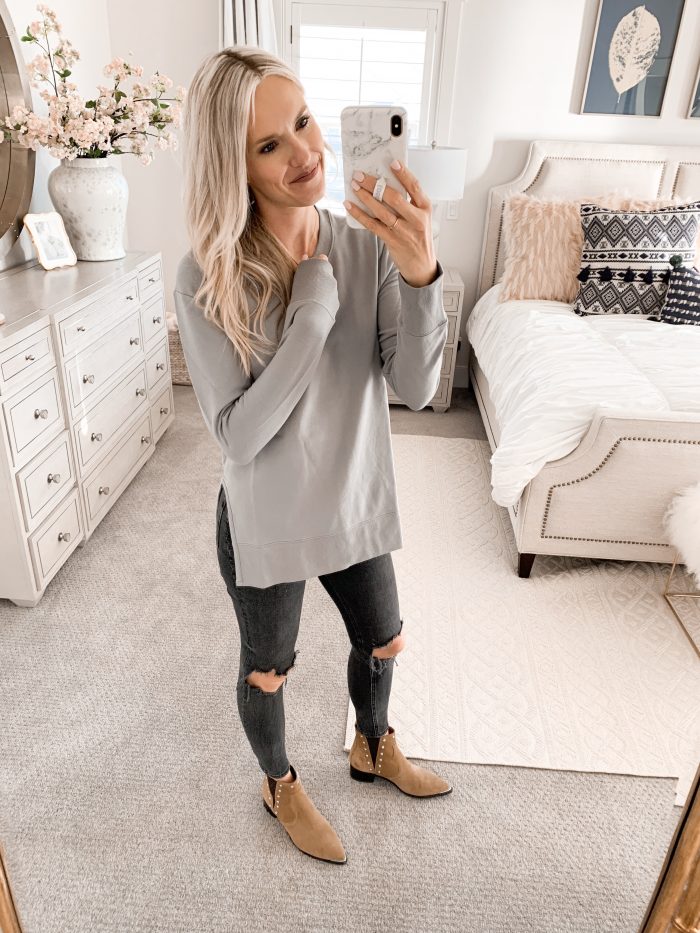 Amazon: This $28 pullover in grey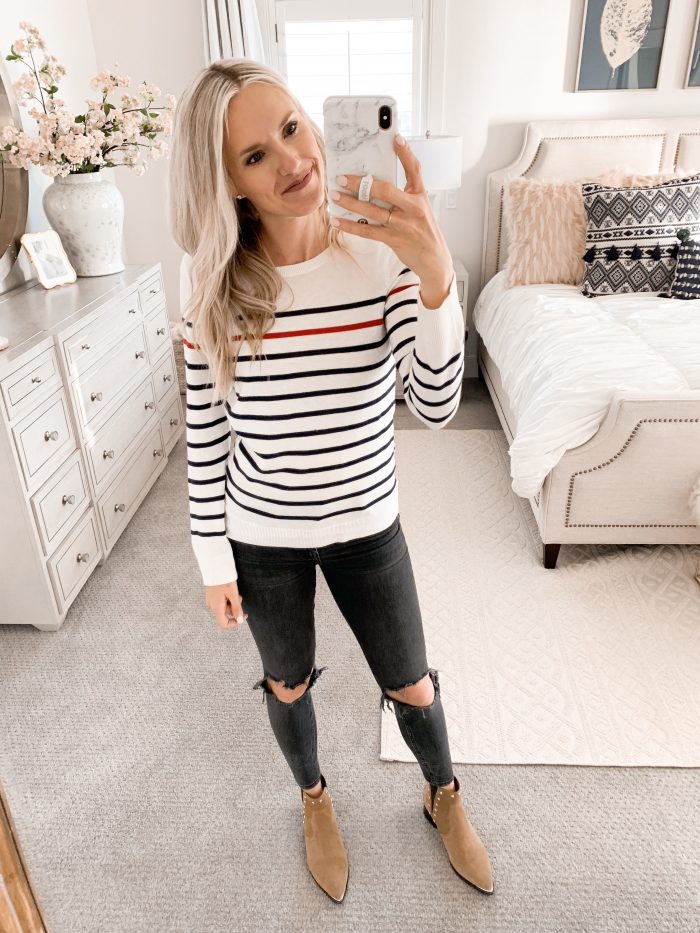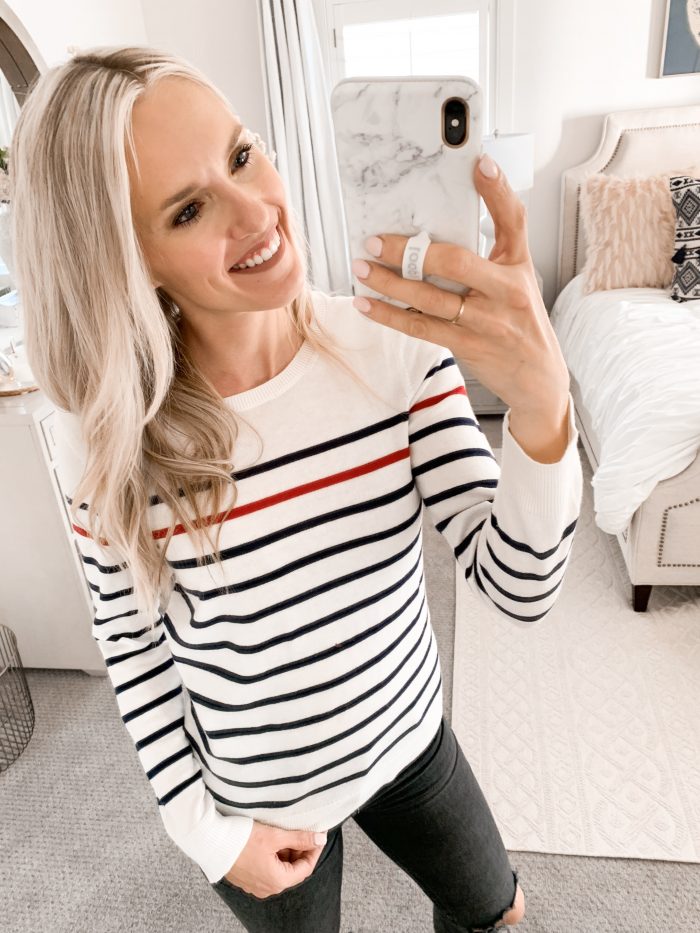 Amazon: $20 sweater – it comes in a lot of colors!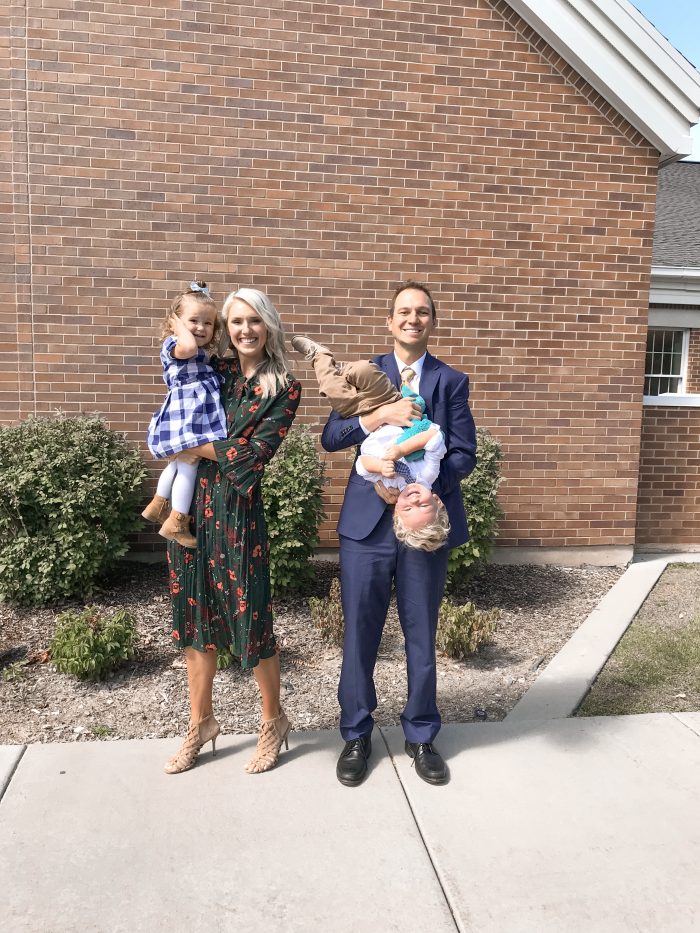 Amazon: My $28.50 dress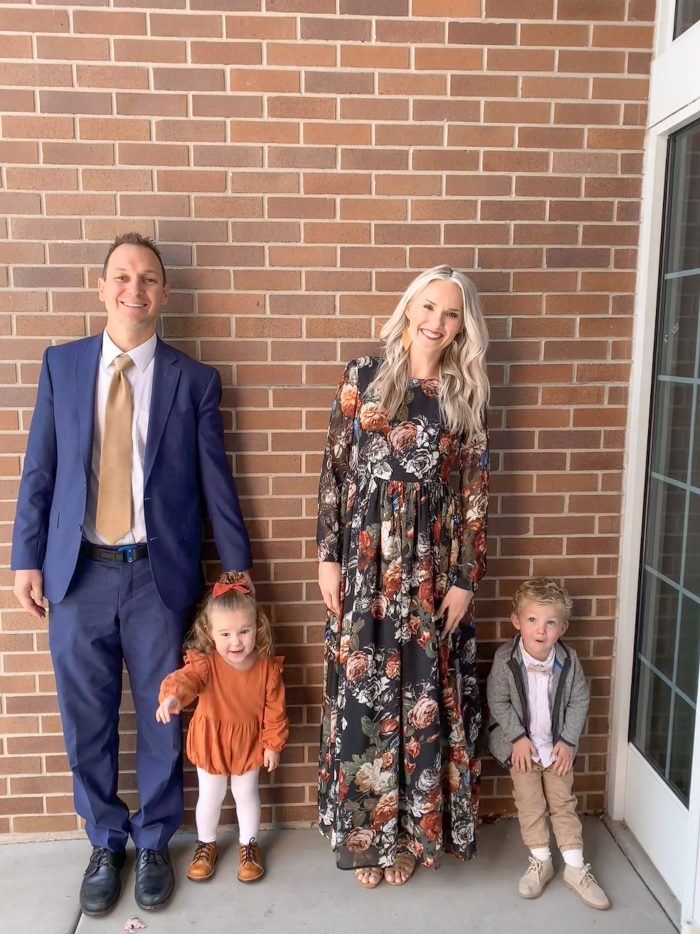 Amazon: Goldie's $10 romper
If you like this Amazon finds post, you will also like these posts:
5 Amazon Prime Day Hacks to Save Time and Money
Latest Amazon Finds I'm Loving
Best Athletic Shoes + Why You Should be Shopping Amazon Fashion