I have really fine hair, so I'm always on the hunt for the best volumizing shampoo and conditioner that will leave my hair full of lasting volume. I did a 14 Day Challenge with Pantene and I'm SHOCKED at the difference I have seen in my hair! All the details below…
DAY 1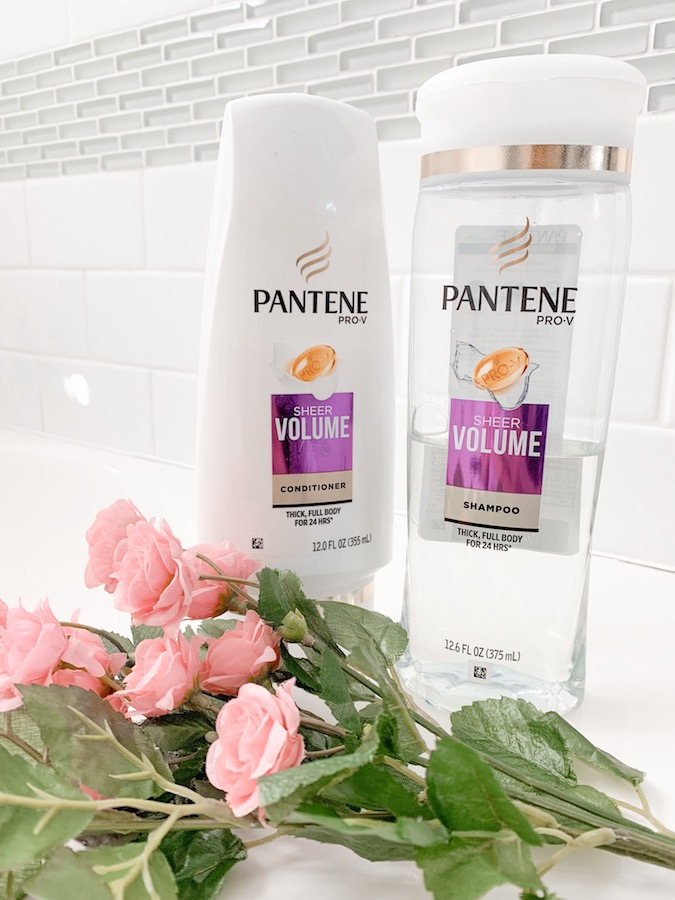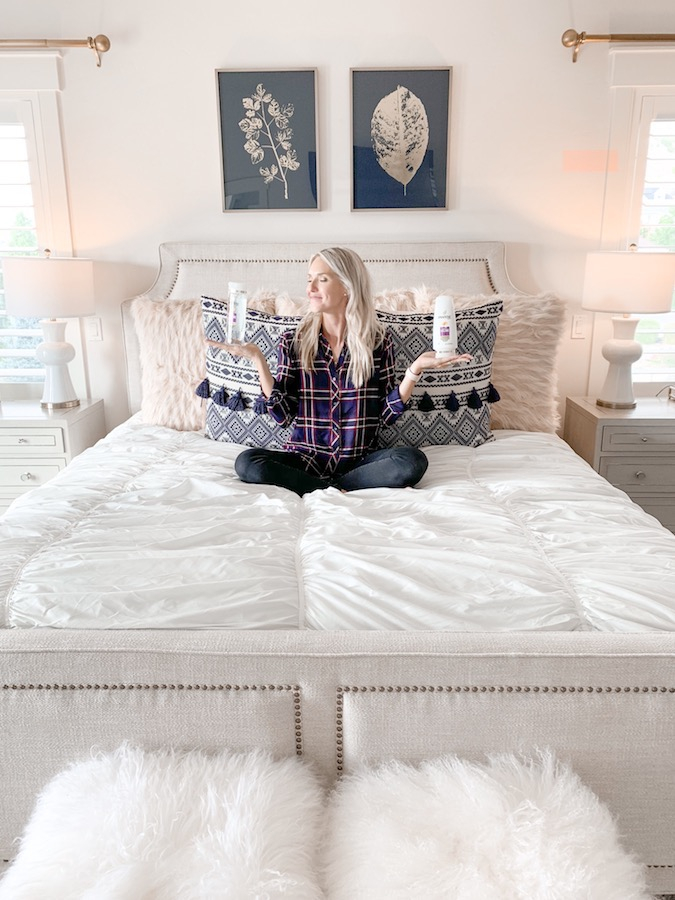 Pantene reached out to me asking me to try their 14 Day Challenge and I chose their Sheer Volume Shampoo and Conditioner because my hair is so thin. I'm CONSTANTLY trying to find ways to keep body in my hair.  To be honest with you, I was skeptical. I keep it real around here and I promised I would share my real results…which was a little risky on their part…right?! I thought so. But it turns out I had some things to learn. My hair tends to go flatter and flatter as the day goes on, and I don't love that about it. I feel so much more confident when I'm having a great hair day. It may sound stupid, but it really gives me lot more confidence when my hair is looking super duper fly. Yes, I just said that.
After the FIRST day of using Pantene's Sheer Volume Collection, I was SHOCKED. I have used high end shampoos and conditioners literally my entire life (my mom has her hair license), so like I said, I was hesitant to buy a brand like Pantene because it's so affordable. Pantene sure schooled me, because apparently I don't need to spend a lot of money to give my hair lasting body. I normally don't like the way my hair styles on the first day after washing it, and it was night and day this time. It didn't feel weighed down at all! It actually styled well!
DAY 7
On my search for the best volumizing shampoo and conditioner, who knew I would be walking by it all the time when I went to the grocery store? Or scrolling past it when I did my online grocery shopping which is what I do more now 😉 One thing that I learned from Pantene is that a lot of us are over-rinsing our conditioner out of our hair. Make sure to not rinse too much, or your conditioner won't be able to do what it's supposed to. If your comb squeaks when you are running it through your hair, that means you have rinsed too much out! I have always been worried about it leaving in too much conditioner because I didn't want it to weigh down my hair. I pay attention more, and with Pantene's Sheer Volume Shampoo and Conditioner, my hair doesn't feel weighed down at all.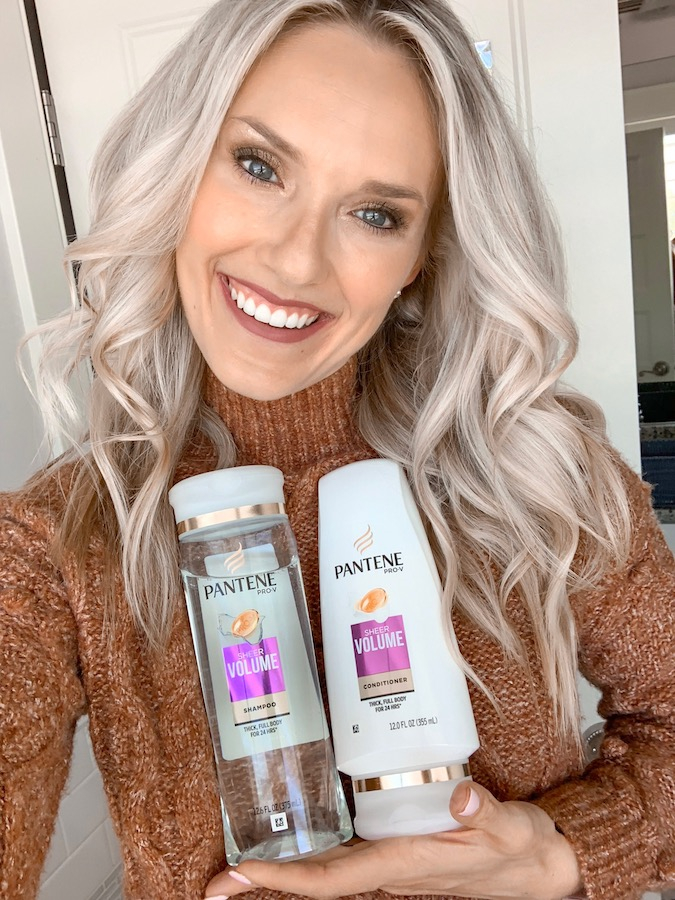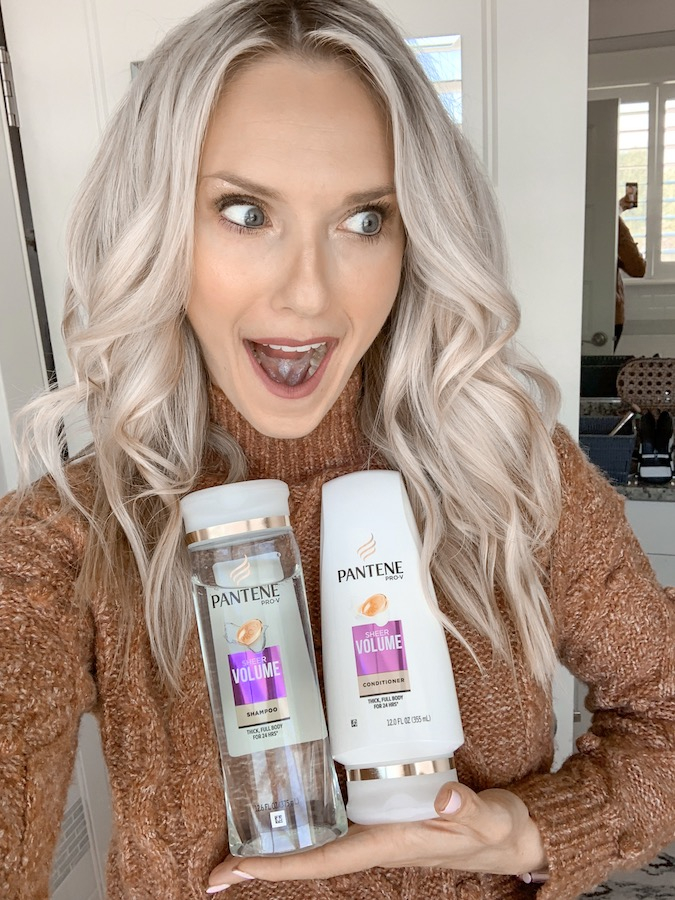 I noticed a difference in my hair immediately, and I've been absolutely shocked at how well Pantene's Sheer Volume Collection has worked on my super fine and thin hair. My hair doesn't feel weighed down or heavy, and the volume lasts throughout the day so I feel just as great at the end of the day as I do right when I do my hair in the morning. Bad hair days suck. Turn it into a great day hair, sis!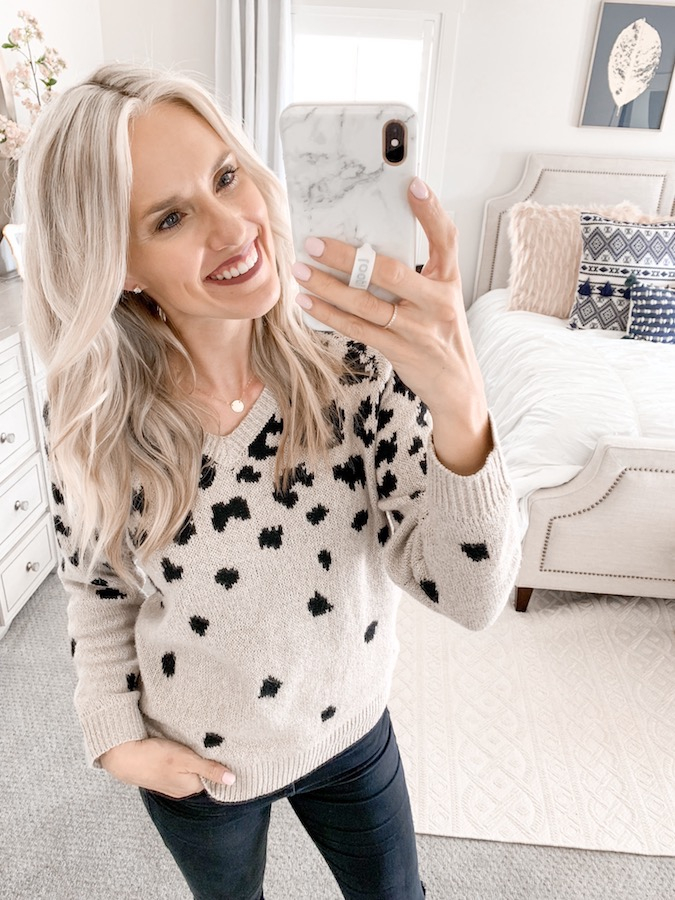 And pssst…this picture below is after I had spent hours at a pumpkin patch with my kids. The curl had come out of my hair a little bit, but not the volume. It's still full and thick. I'm feeling like I won the lottery. Best volumizing shampoo and conditioner award goes to….drum roll….Pantene!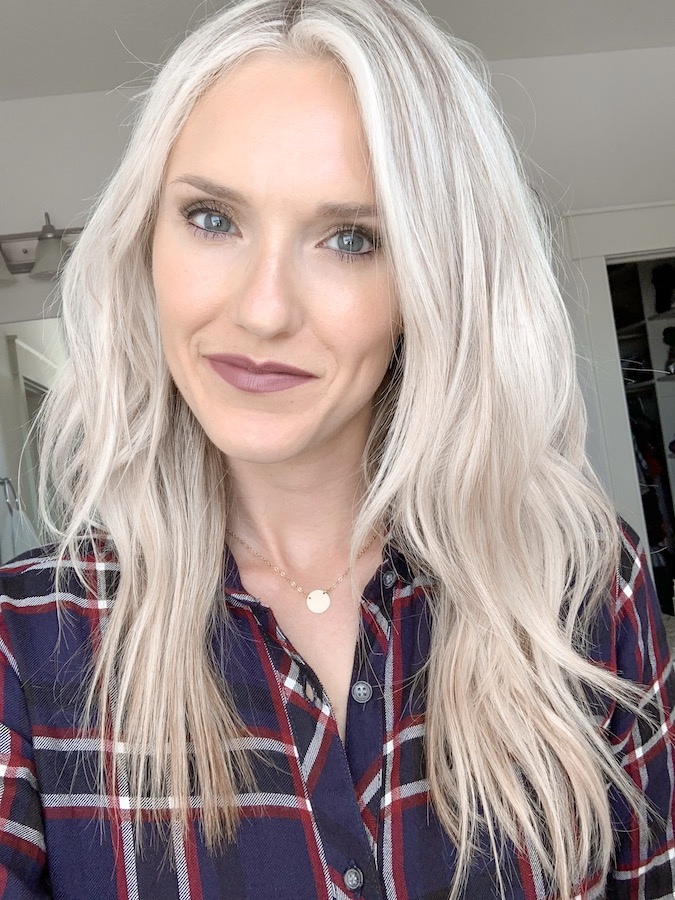 This post is brought to you by Pantene, a brand that I now love and use all the time!