My recap of the first annual Bundled Blessings Fertility Utah dinner auction! We were able to raise $90,000 to give away to 17 couples struggling with infertility. I'm still in awe. We saw absolute MIRACLES in putting this event together and it is such an honor to be able to work so hard that these couples can grow their families. Keeping reading below!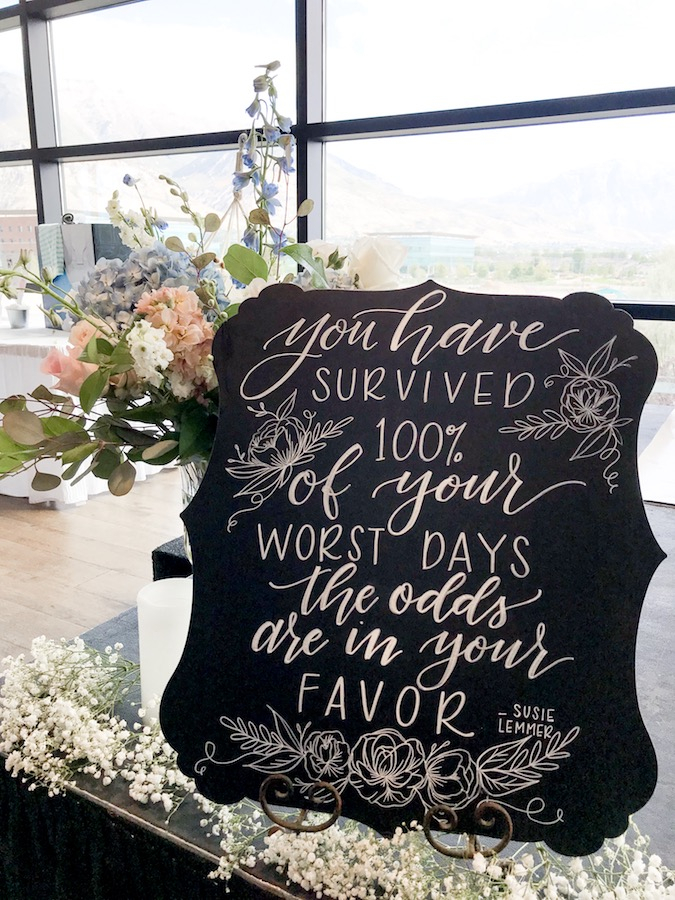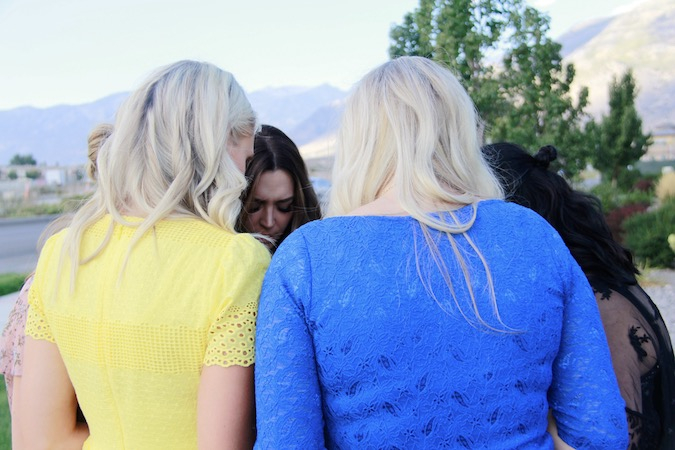 ---
THE BUNDLED BLESSINGS FERTILITY TEAM
---
I met these women last year when they reached out to me via email to ask if I would speak at their Boise Bundled Blessings dinner auction. It was their second annual event, and they had found me online because of infertility story. While I was there, they mentioned that they would love to bring it to Utah, but they all lived in Idaho, and didn't think it would be possible without someone there. That got the wheels turning in my head. Rewind back a few months, and I had a prayer in my heart that I could help others that were struggling with infertility. Raising twins, running asliceofstyle.com, and managing my church and home responsibilities were keeping me 100% busy, so I honestly didn't even dare to pray for an opportunity because I didn't know how I could possibly handle anything else on my plate! I knew that if I prayed about it, God would answer my prayer. Turns out He hears the prayers of our hearts, too.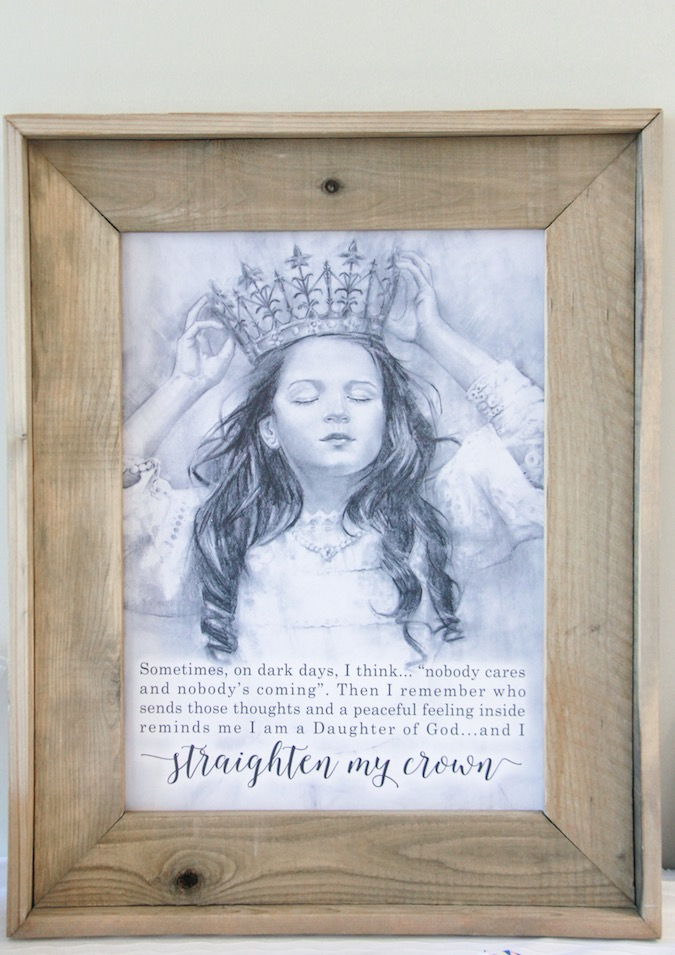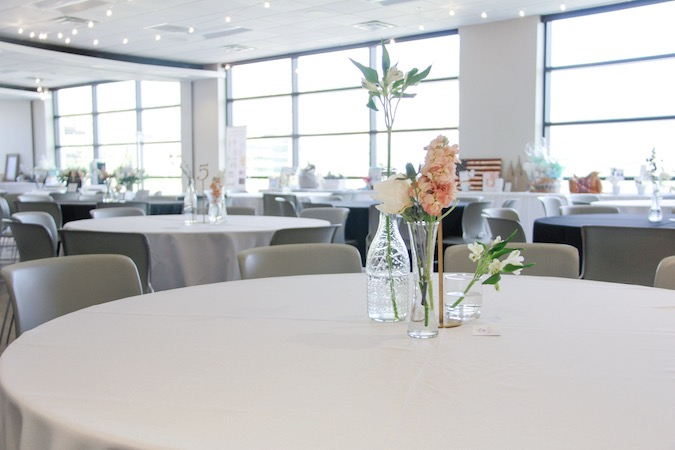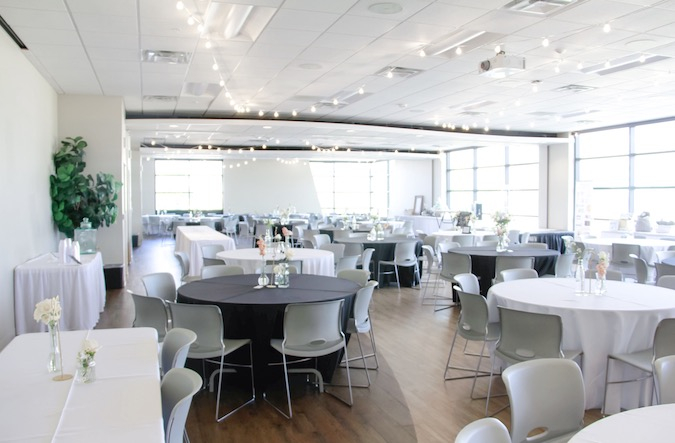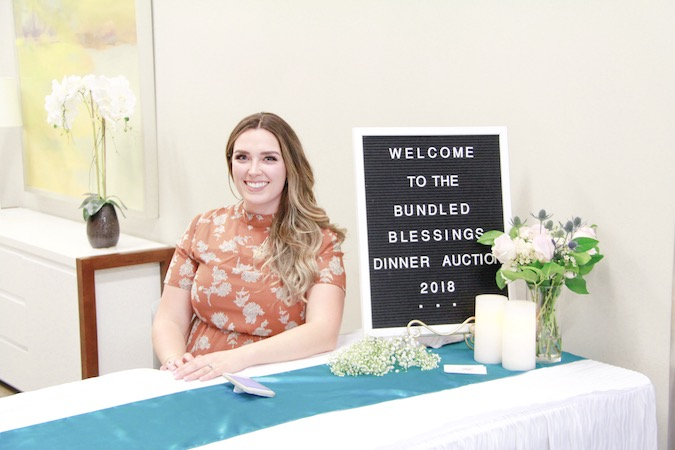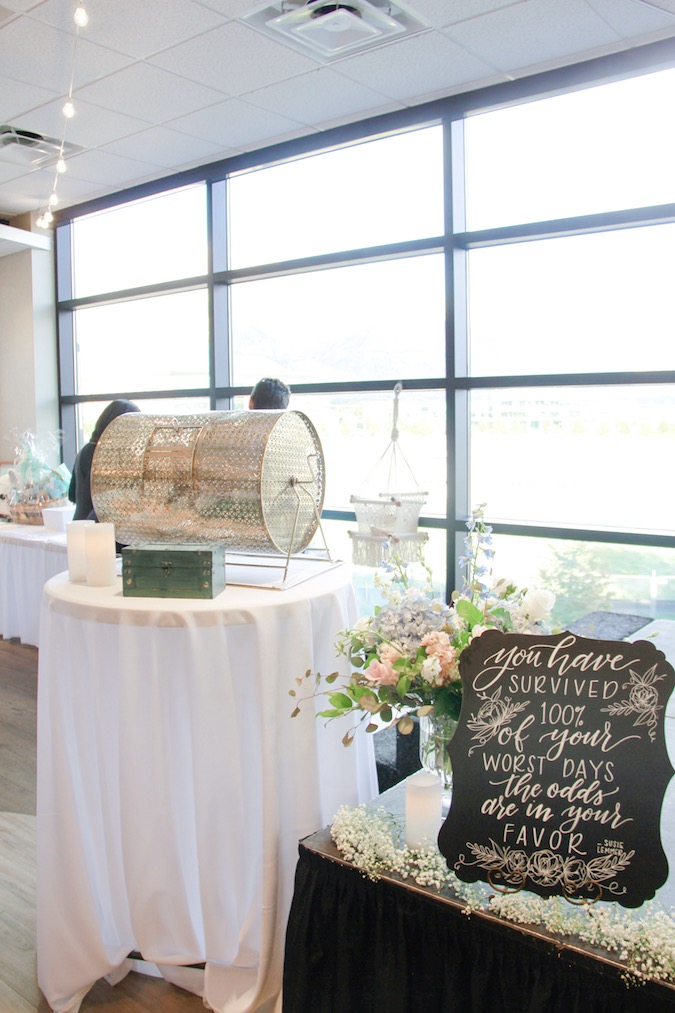 ---
THE PROCESS
---
In early January, I called Kamryn and told her that I would love to join the Bundled Blessings team, and help bring the dinner to Utah. She called the team, all of the girls were on board, and we started to plan! We are like a puzzle piece that brings different strengths that compliment each other. We hit the ground running and haven't stopped since. We found our venue, the florist, the restaurant that would be catering (R&R BBQ was SO good), the linens, asked speakers to speak that night, and brainstormed on what companies we could ask for donations. Having many contacts through my blog, I started reaching out to generous people and companies, and they committed to donating items to auction off at our auctions. In April, after contacting all of my friends who have larger social media accounts to have them help spread the word, we held a "Donate $1 Day" where we asked our readers, friends (who are also readers…that's YOU! I genuinely feel like we're pals), and family to donate just $1. Many people donated more. After the first day we were at about 50% of our goal. I continued to plead, text people, and post about our goal. After just over 2 days, we raised our goal of $30,000!!! THIS IS YOU!! Thank you for donating, friends.
My doctor at the Utah Fertility Center, Dr. Russell Foulk, agreed to donate a full round of IVF at no cost to one of our applicants. I called the office in January, set up a meeting in February to bring the babies to finally meet him (their honorary grandpa as I like to say), and asked to speak with him in his office. I was sweating I was so nervous! When I asked him, he said yes so easily and casually that I literally interrupted him mid-sentence and said, "Wait. Did you just say yes?!!" I STILL can't believe it.
Reproductive Care Center donated 2 50% off rounds of IVF, Schraft's 2.0 donated infertility medication, and Declan Roe donated $5,000 for a full grant. They are an incredible clothing company that was created with the purpose of giving back to those that struggle with infertility.
I wanted our applicants to go away with something that night whether they won grants or not, so I called on some dear friends and family members to see if they would be interested in donating to our gift bags. My beautiful sister-in-law donated gift cards to her clothing line, Rachel Parcell Collection. My friend Mary who owns the jewelry company Made by Mary donated the most beautiful necklaces that said "Be Bold" for each applicant, similar to the one that I wore when I was going through my 3rd round of IVF. My friend Megan who owns the most delicious bakery called the Sweet Tooth Fairy donated cookies and gift cards to each applicants. My friend Courtney who owns Cents of Style donated a necklace that said "Believe in Miracles" that went along with her speech that night (she was a speaker). My hope was that everyone went away feeling uplifted.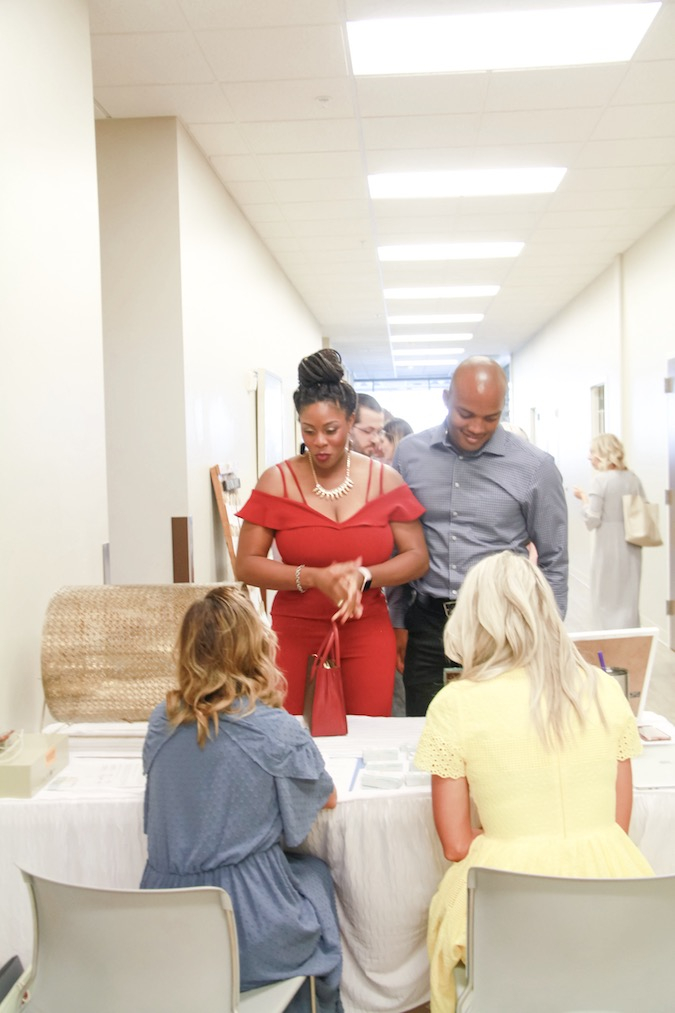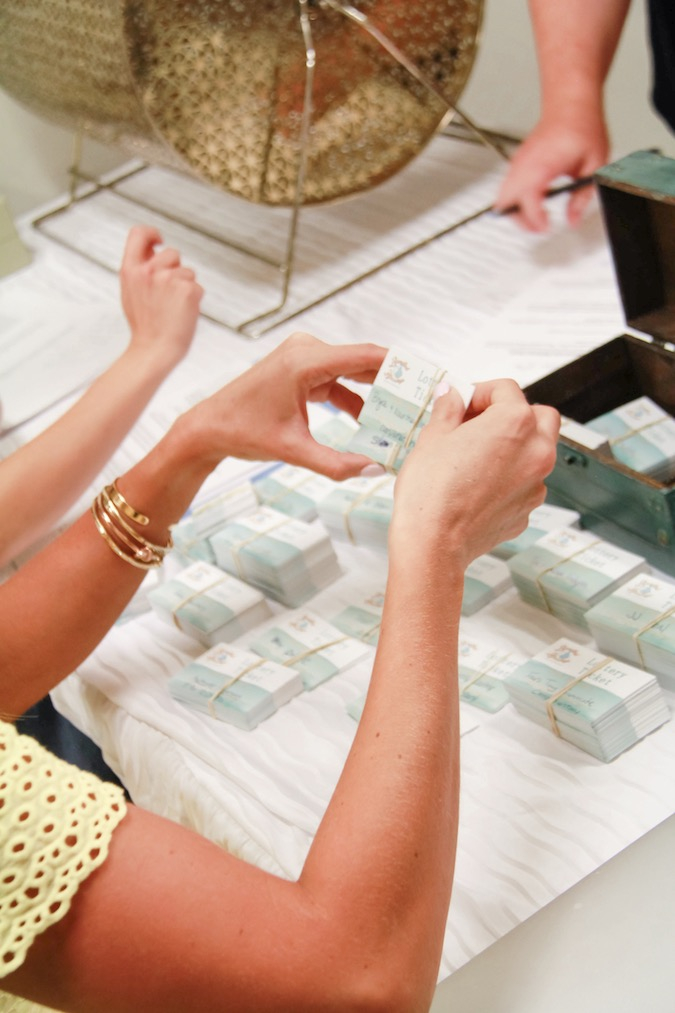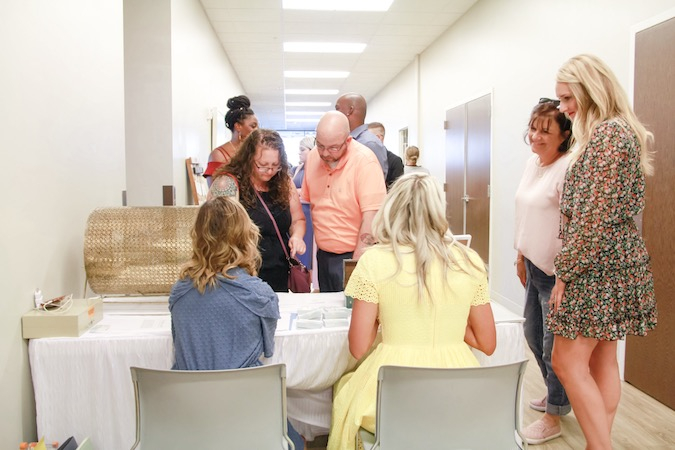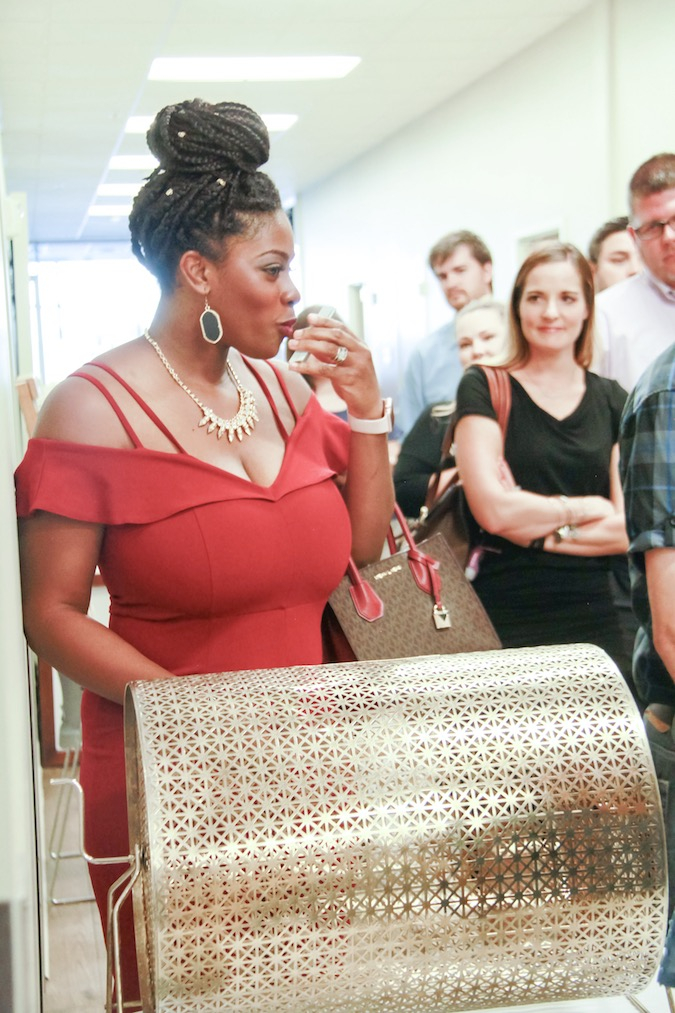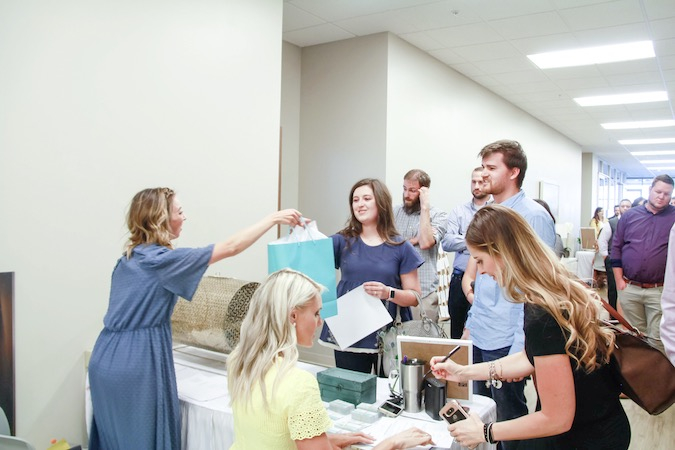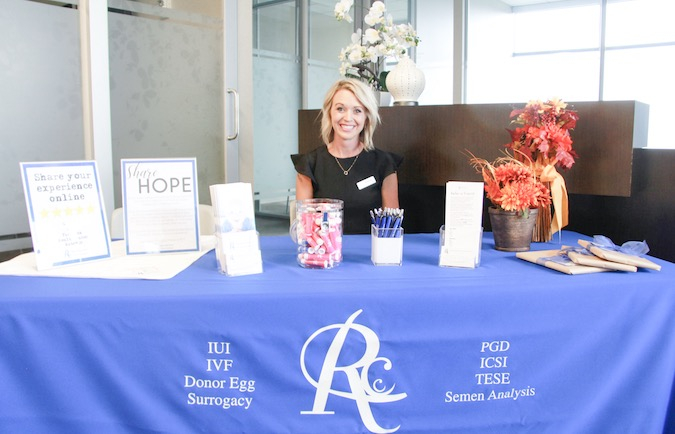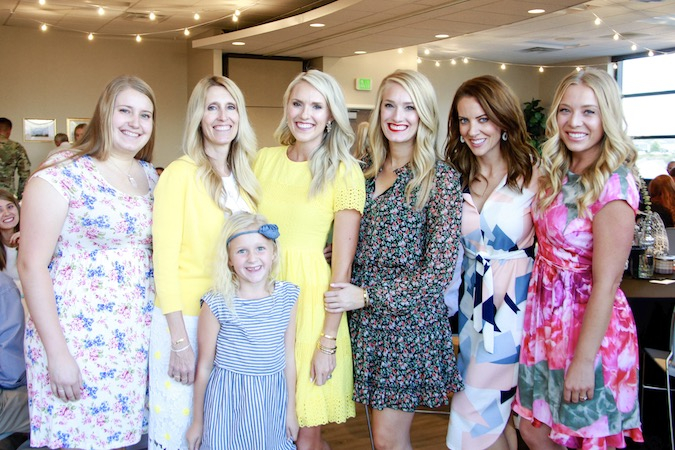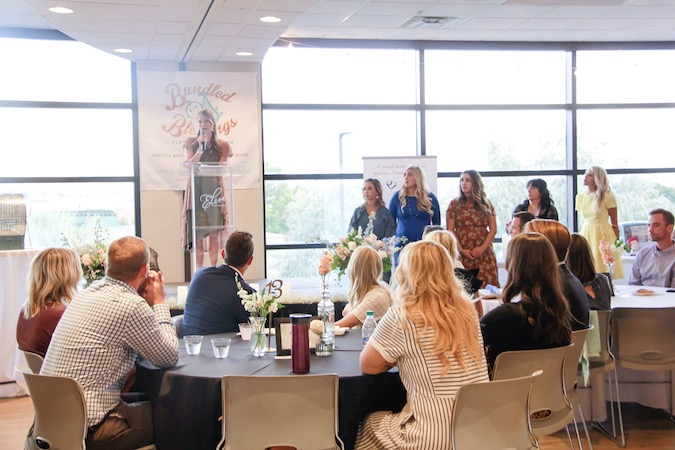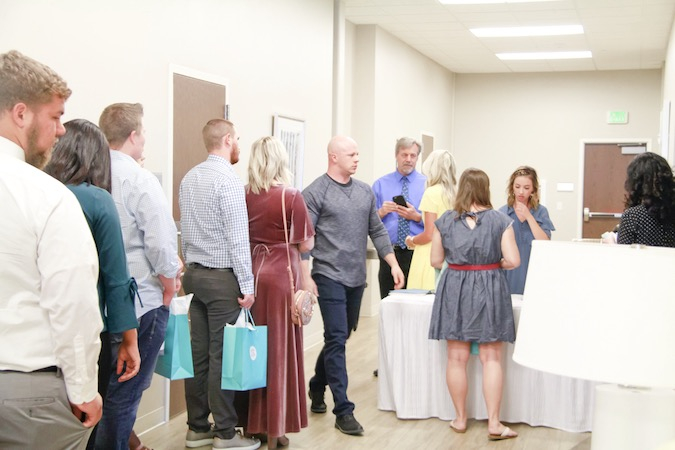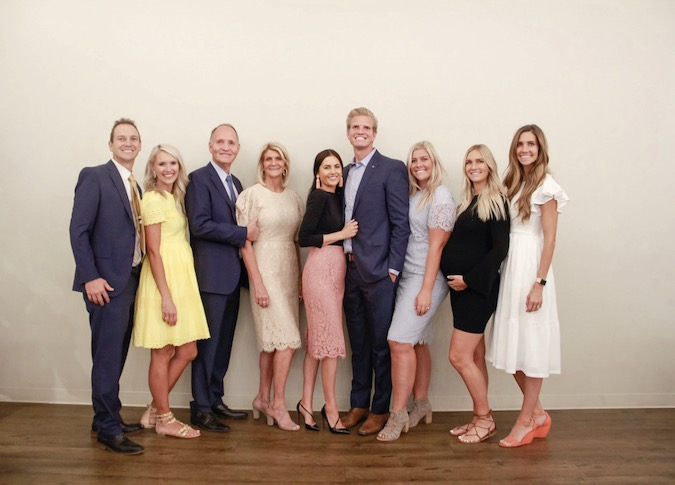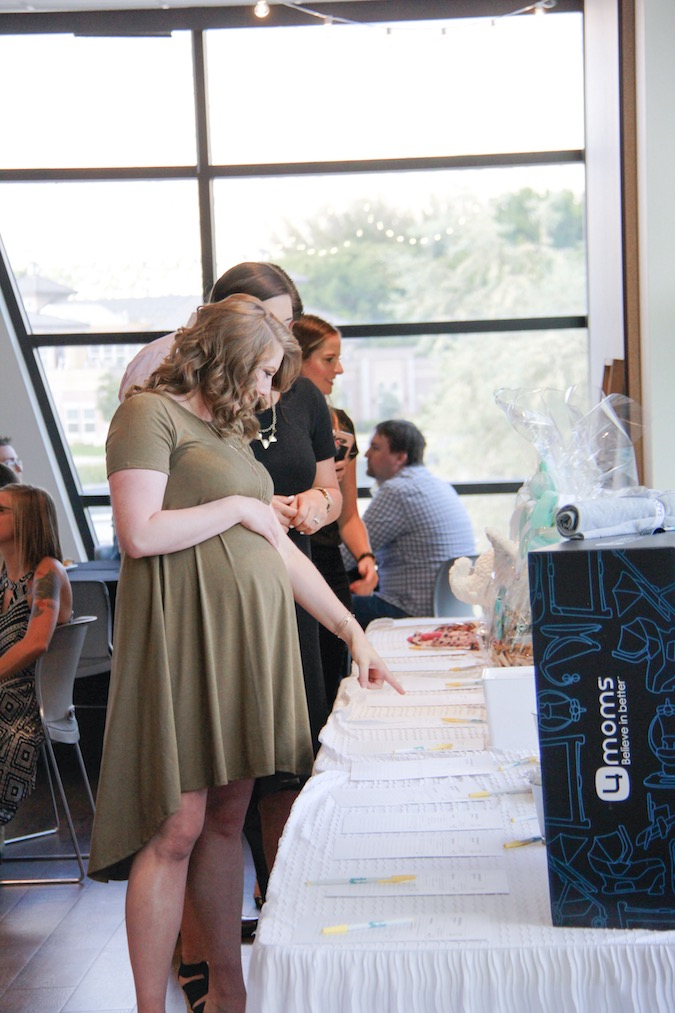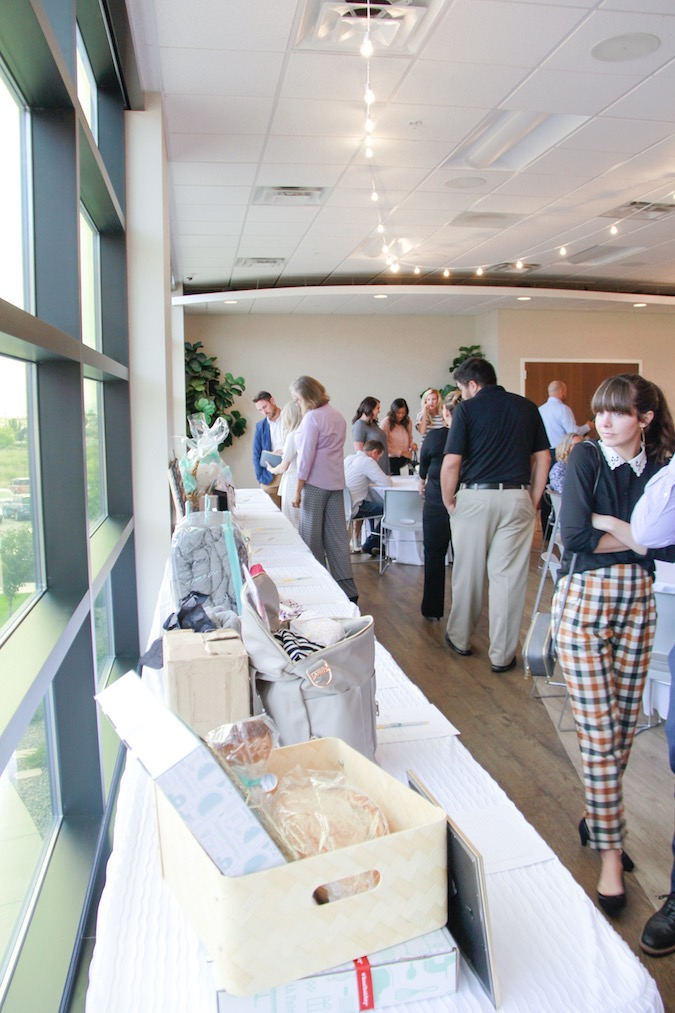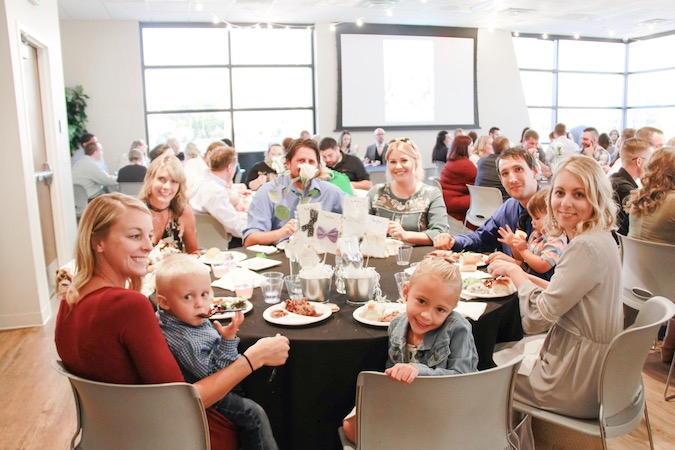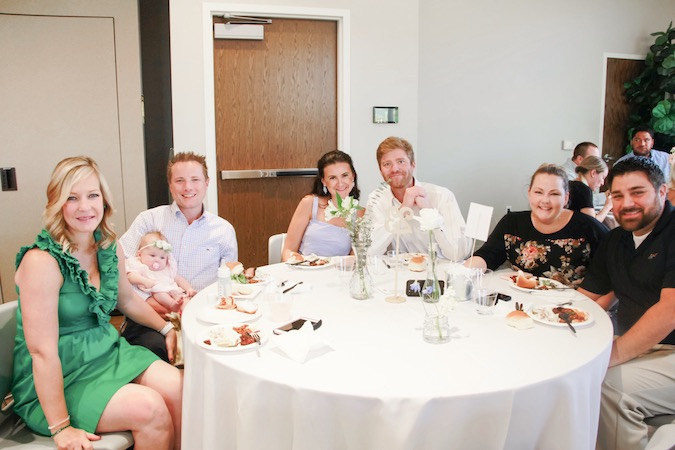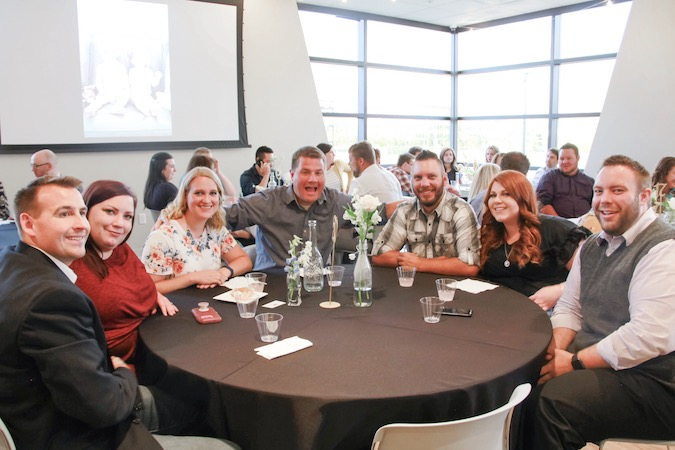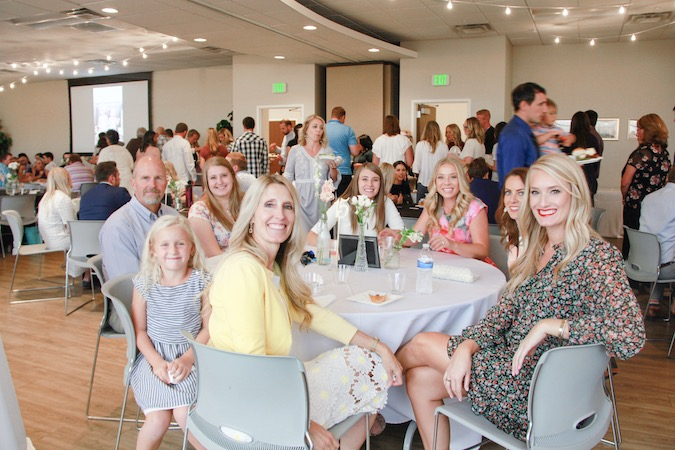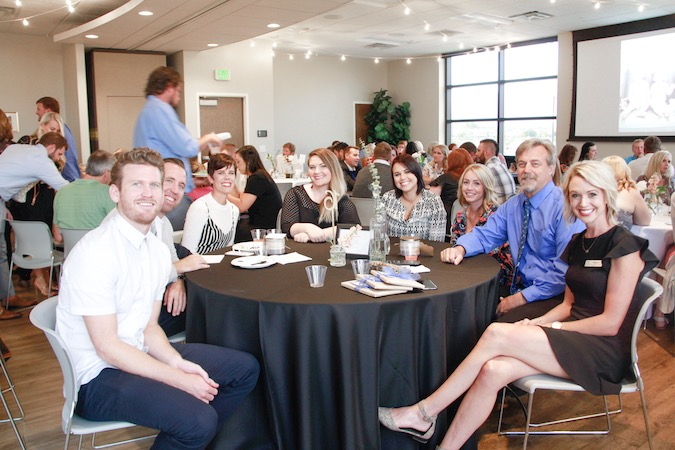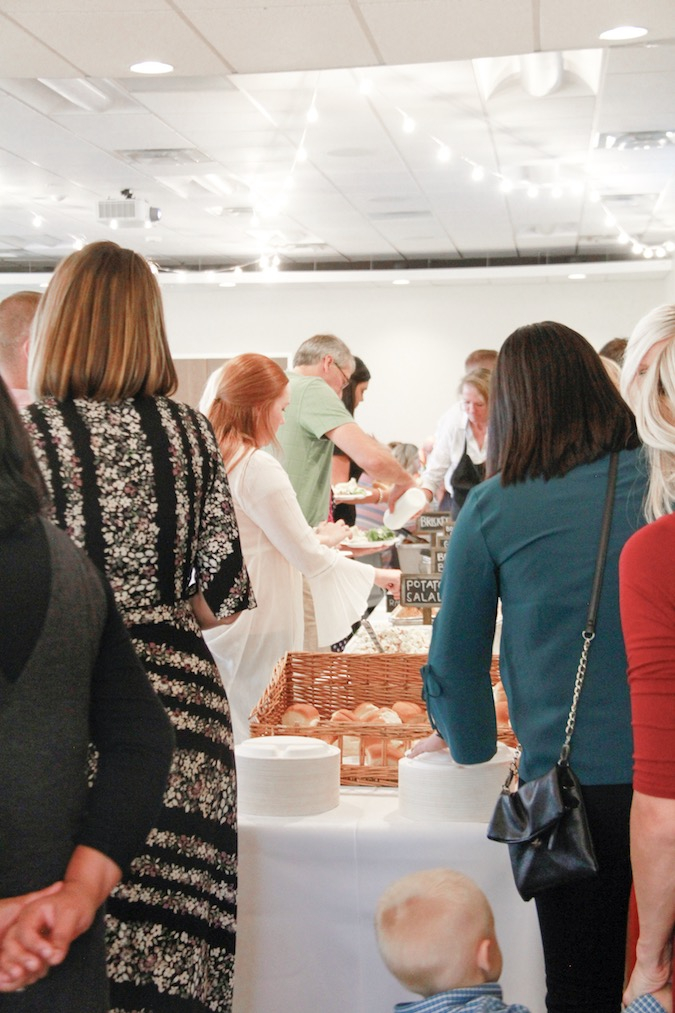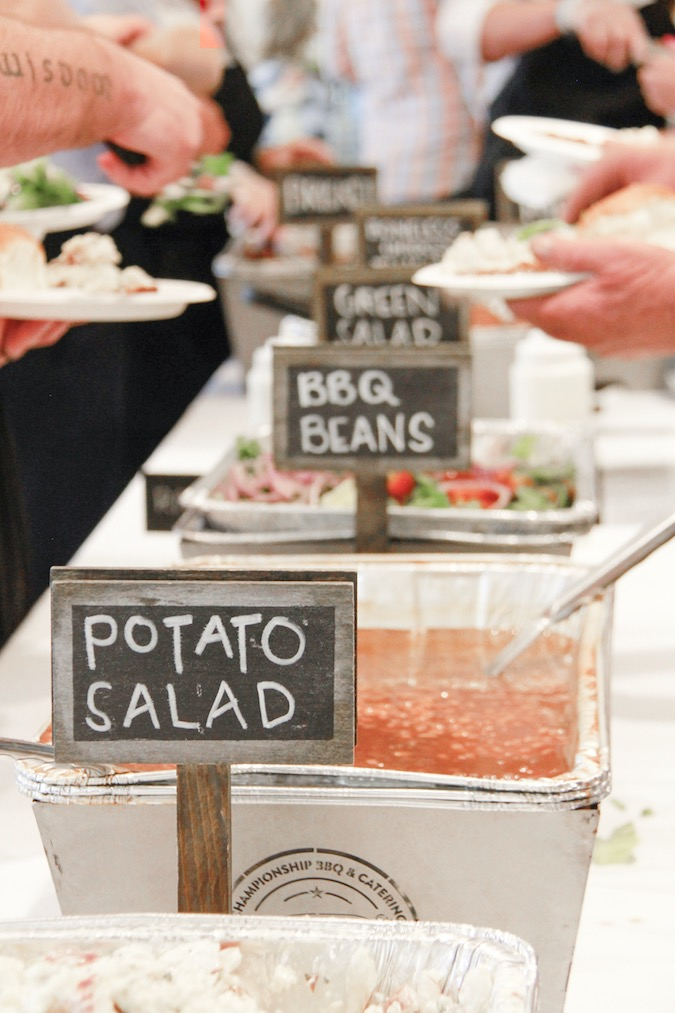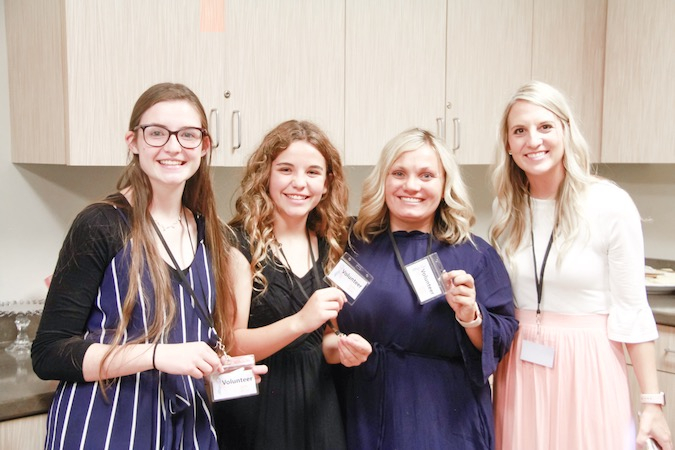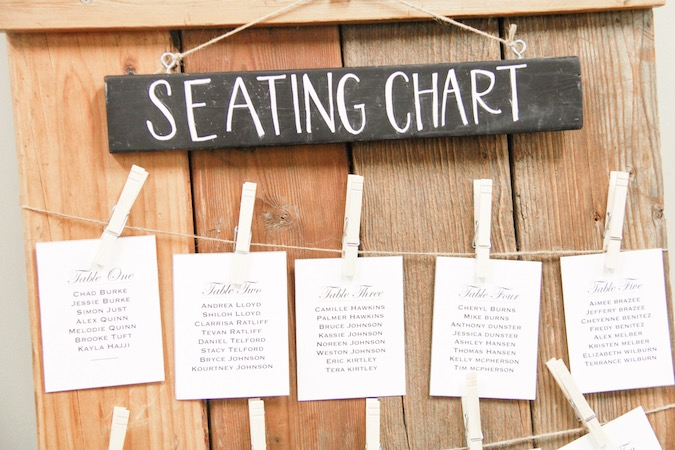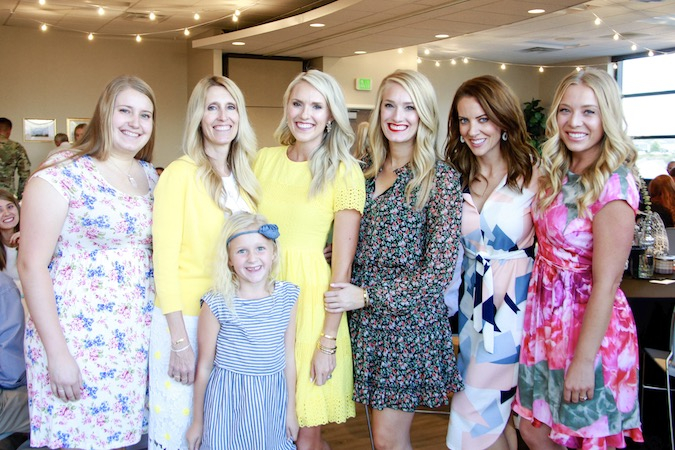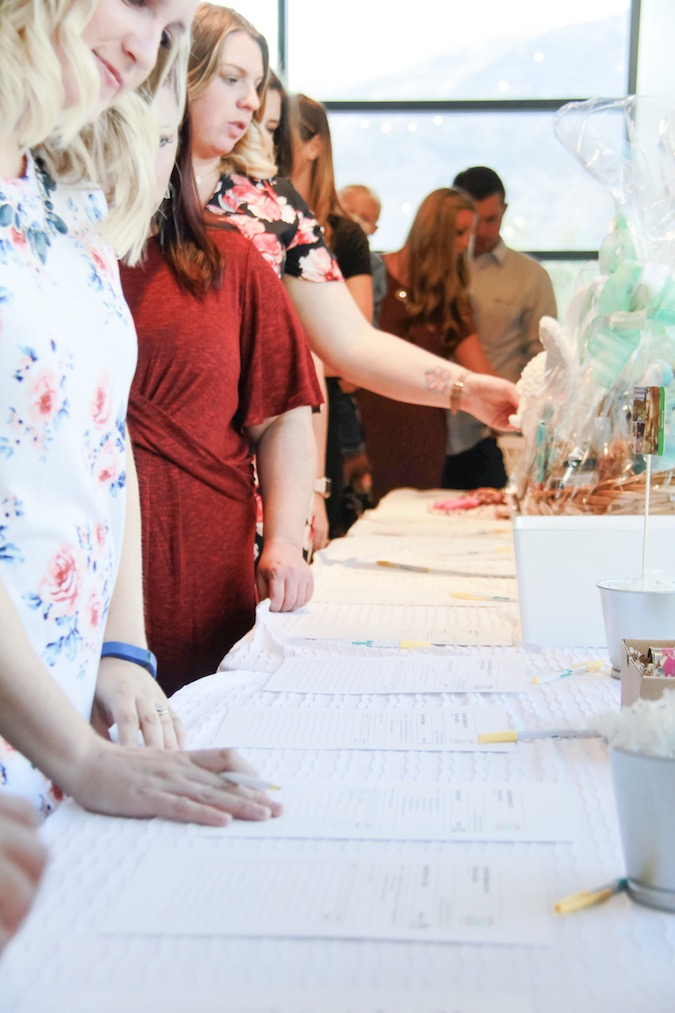 ---
THE MIRACLES
---
There are too many miracles to count, really. It was astounding to see it all come together. I don't think I have ever been more exhausted in my life, but somehow the pieces came together. The week of, we had an issue with our status as a non-profit in Utah. Normally it would takes weeks to process, but we were able to smooth it over in a day. My friend Ali Hynek, who was speaking, called me on Wednesday (the event was on Saturday) to tell me that she would like to raise more funds for the event through her loyal Nena and Co. customers. SHE RAISED AN EXTRA $7,300!! Pampers, my favorite baby diaper brand and a company that I really respect and love, told me on Friday that they were going to sponsor the dinner. That's $3,000 more to go to the grants! My brother and sister-in-law's Rachel and Drew decided to sponsor another full $5,000 grant just after the event ended that night. That's an extra $15,300 that we weren't even expecting that came in JUST THAT WEEK. That's God's hand. He has been with us every step of the way, multiplying our efforts.
We had SO many incredible companies and people donate for our silent auction that night. My friend Rylie started an unbelievably delicious bake shop called Baked by Rylie and she donated the desserts which was a HUGE expense both monetarily and time-wise. Because of our many donations, more money was able to go to our grants.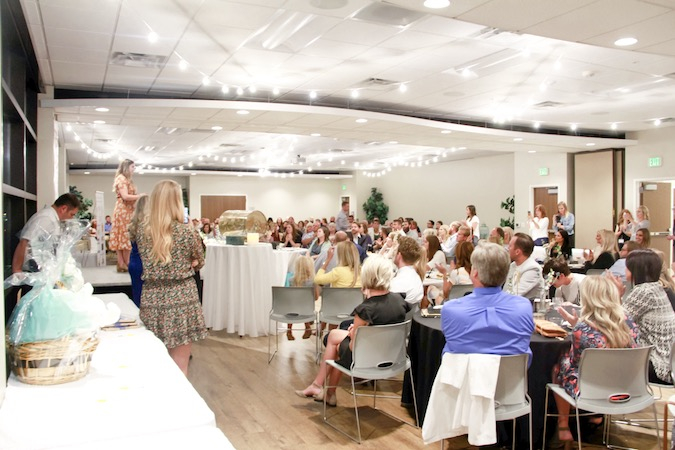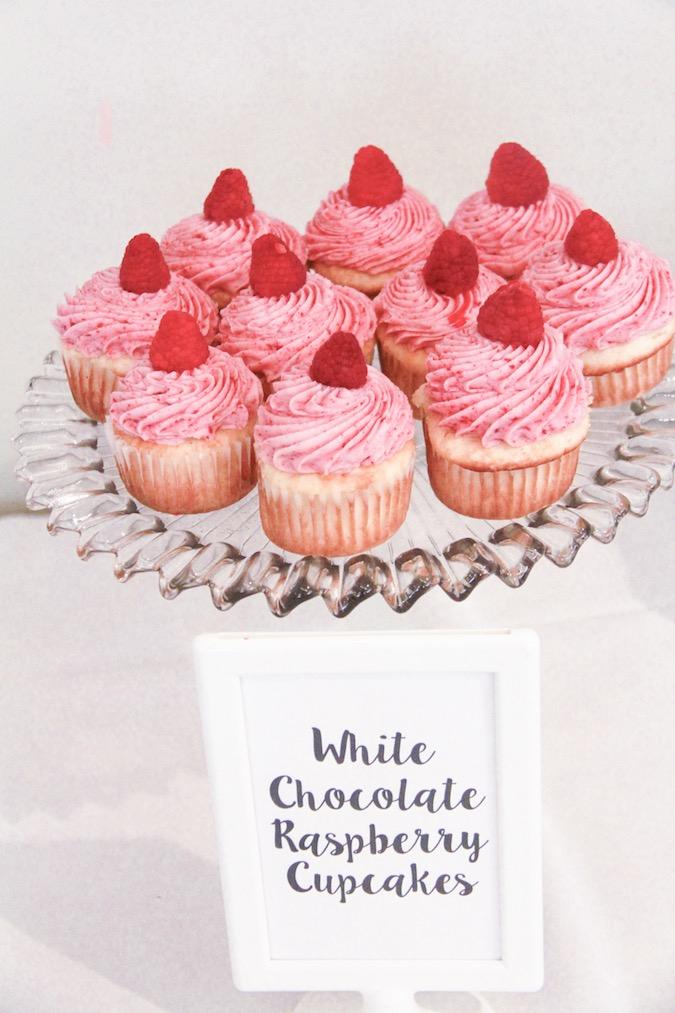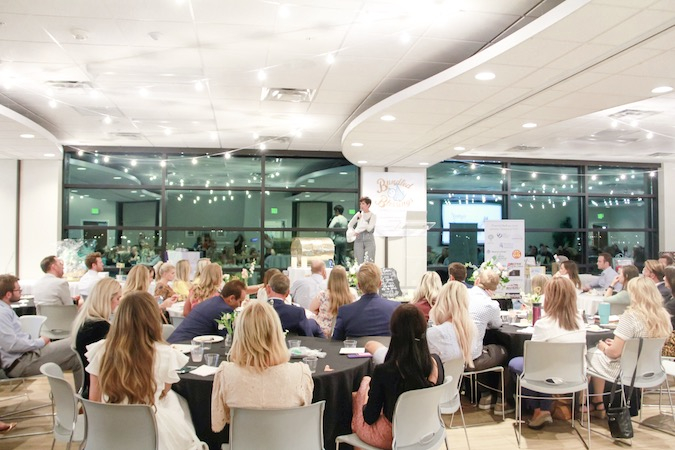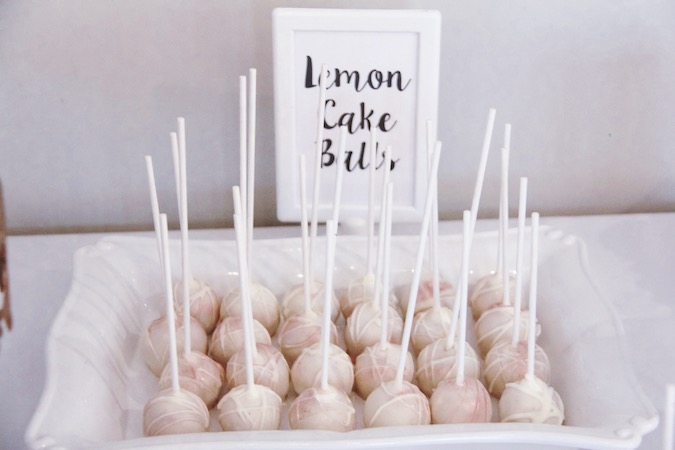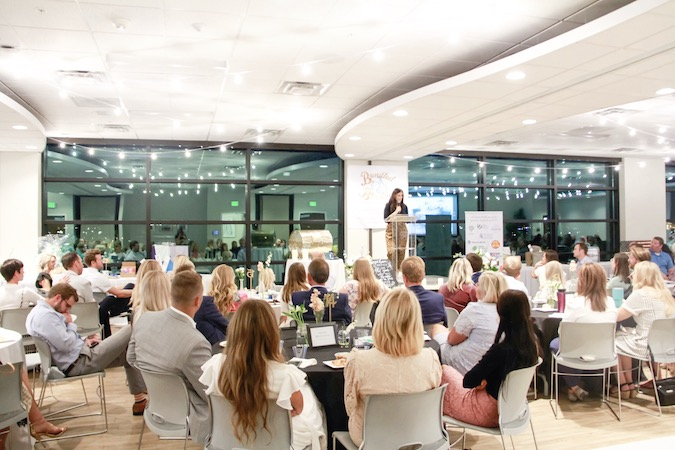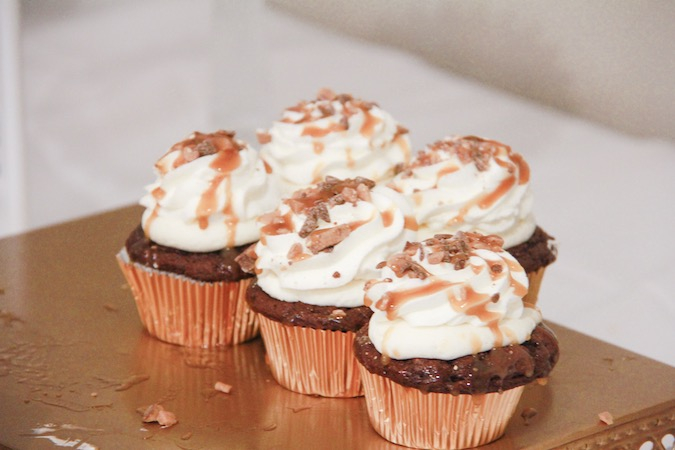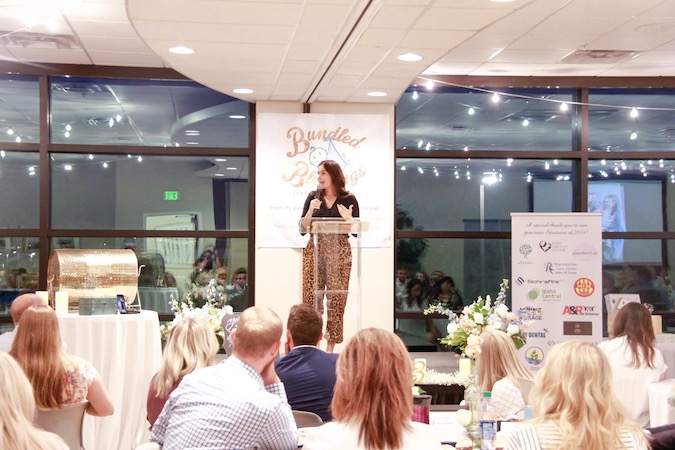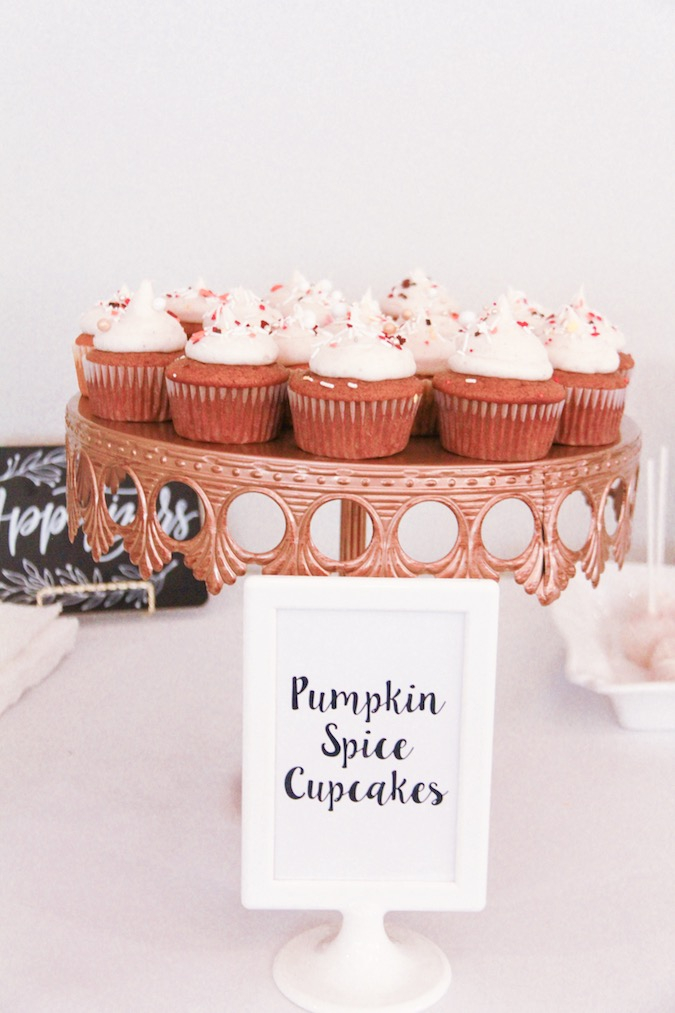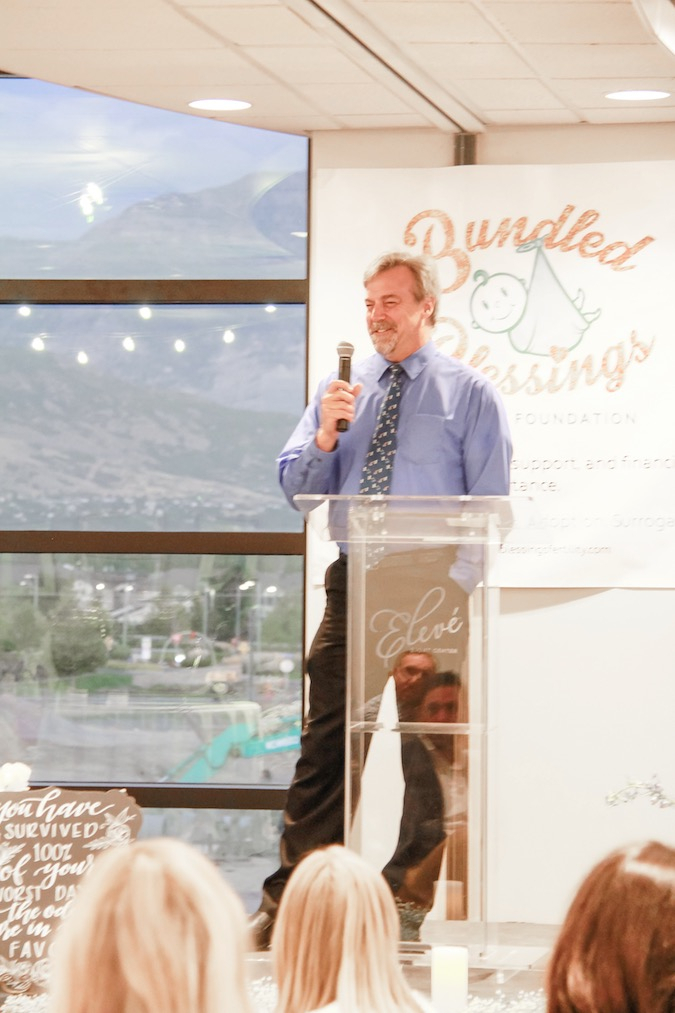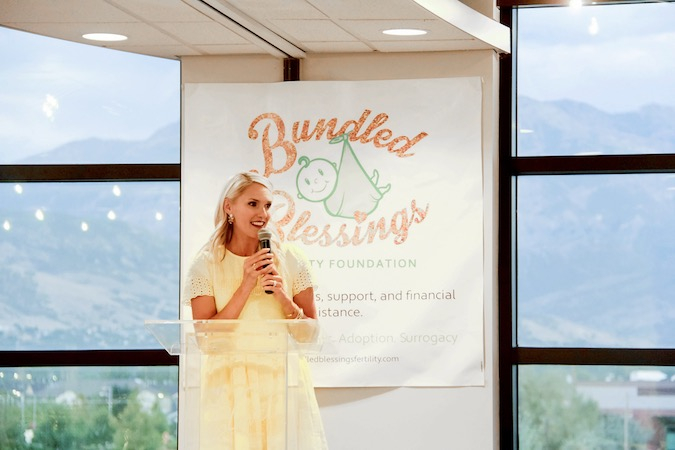 ---
THE SPEAKERS
---
I asked Dr. Foulk to speak, and he has a calmness about him that makes your fertility issues feel temporary. He did a great job of telling our audience about the process of infertility treatments and, like he made Tyler and I feel, helped to ease some fears that any of our couples wouldn't be parents. My friend Ali Hynek who owns Nena and Co. spoke about the process of starting her business while she and her husband Jeremey were trying to start a family. They have triplets (you can follow along with her cute family here) because of Dr. Foulk as well, and another baby on the way, also because of Dr. Foulk! My friend Courtney Brown spoke. She owns Cents of Style, and I asked her to speak that week. She had already helped us raise about $12,000 from our Hope t-shirt sales, so she was planning to be there to support us. My friend Amy Twitty was scheduled to speak, but her family had a miracle surprise adoption with the birth of their son! He had just come home from the NICU, so Courtney graciously stepped in to speak about her miscarriages, adoption of two of her children, and the birth of one. I think everything happens for a reason, and all of these speaker did such an incredible job. It was so uplifting and incredible.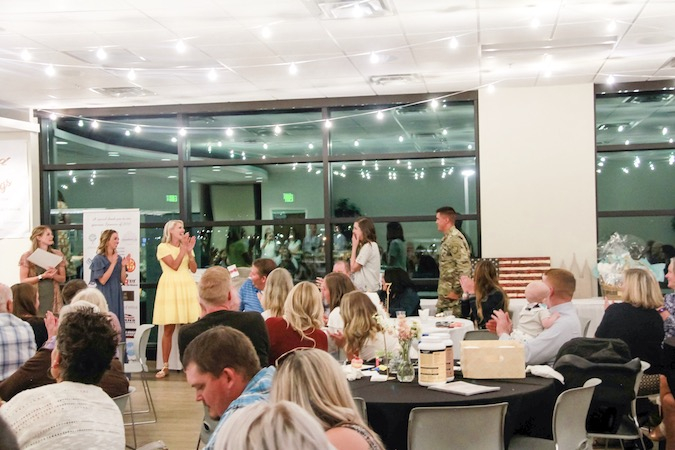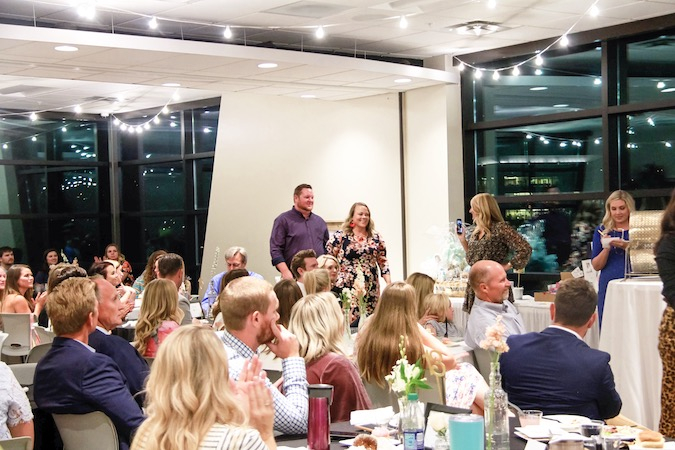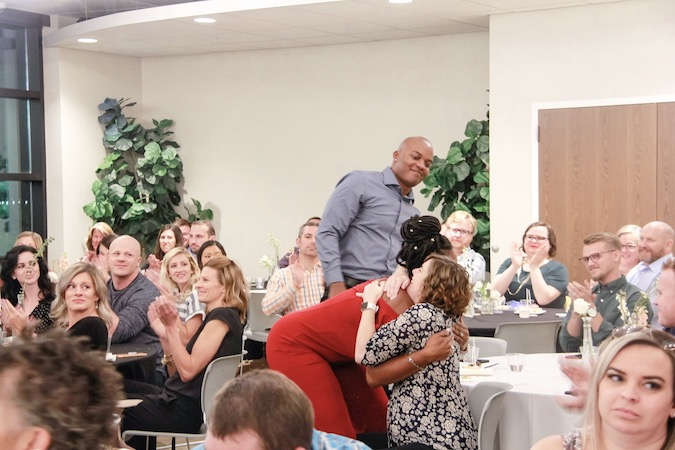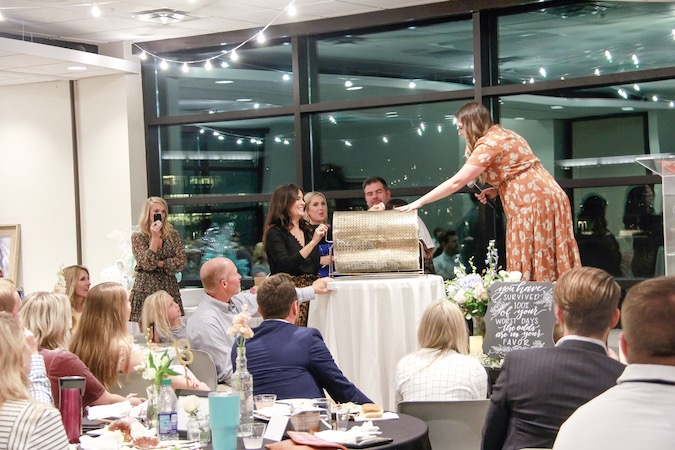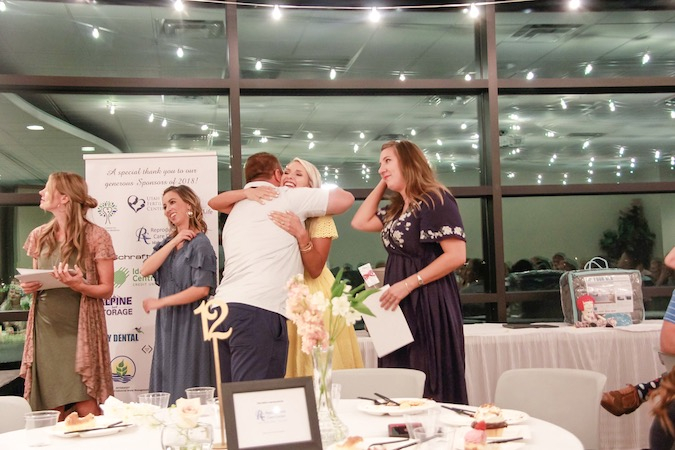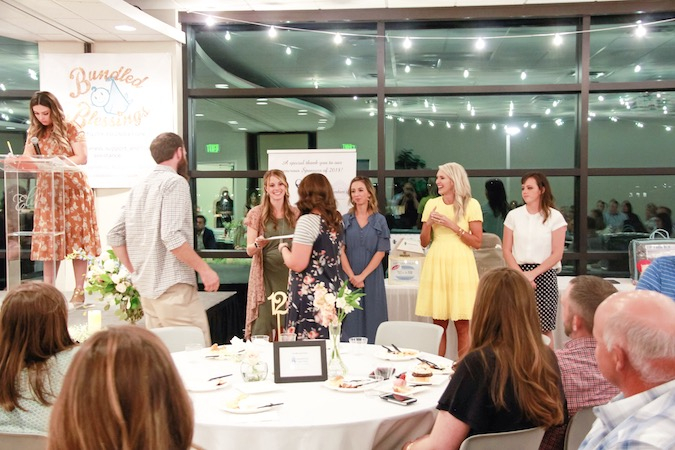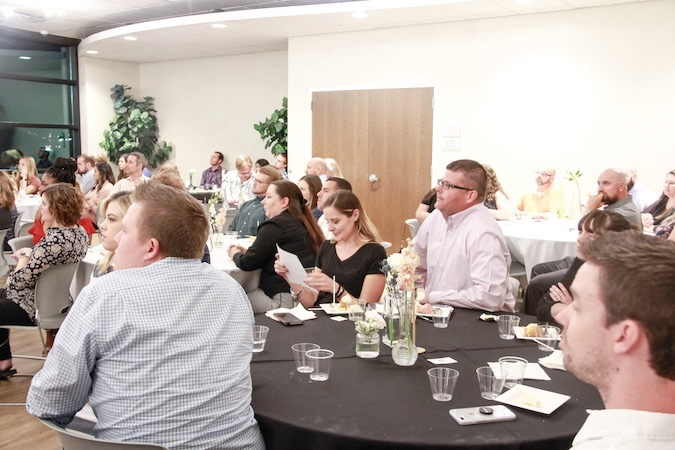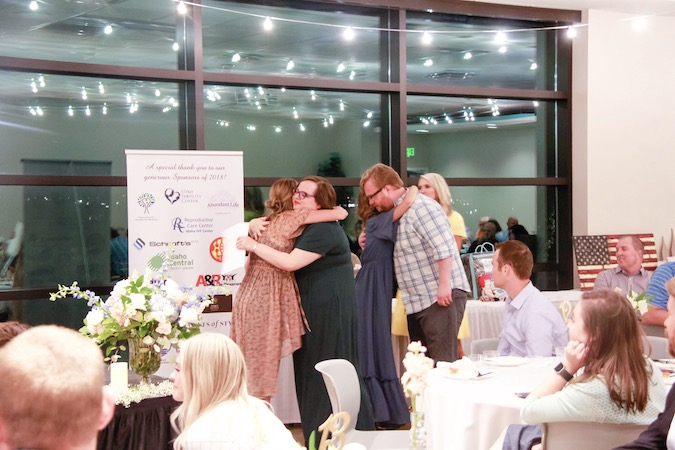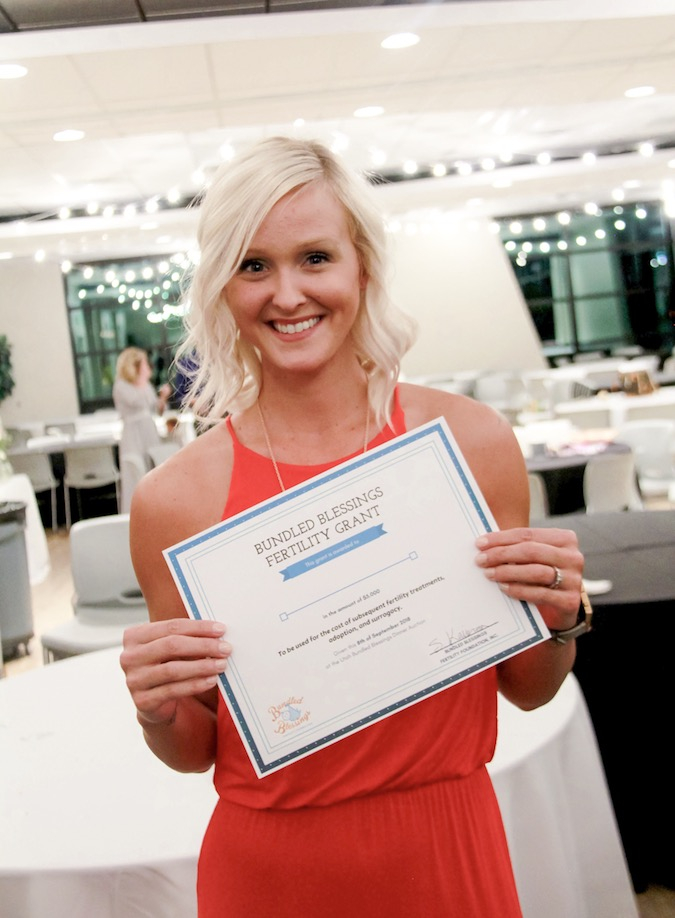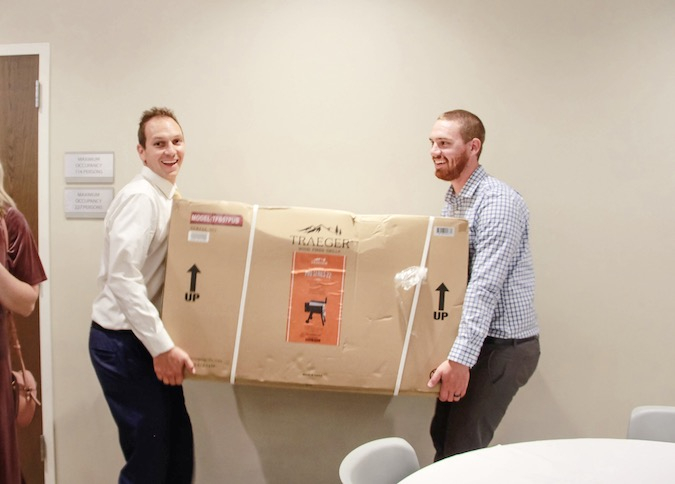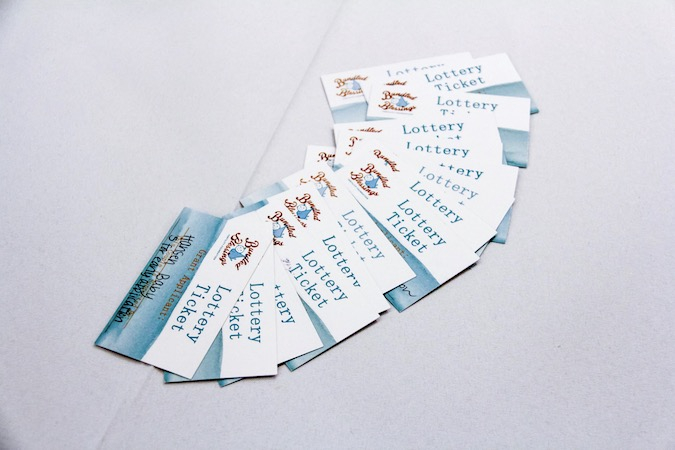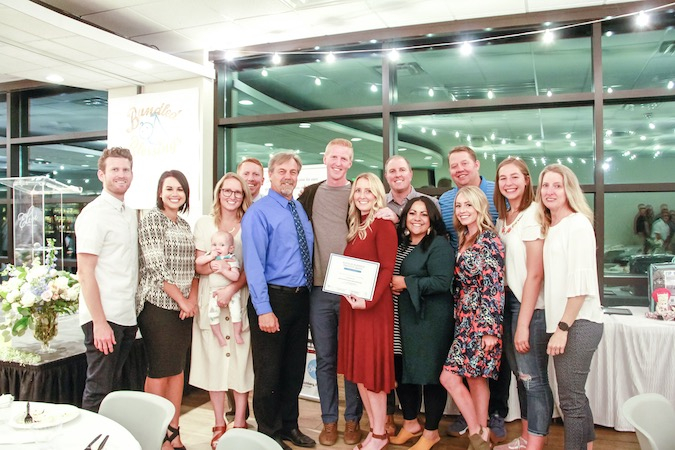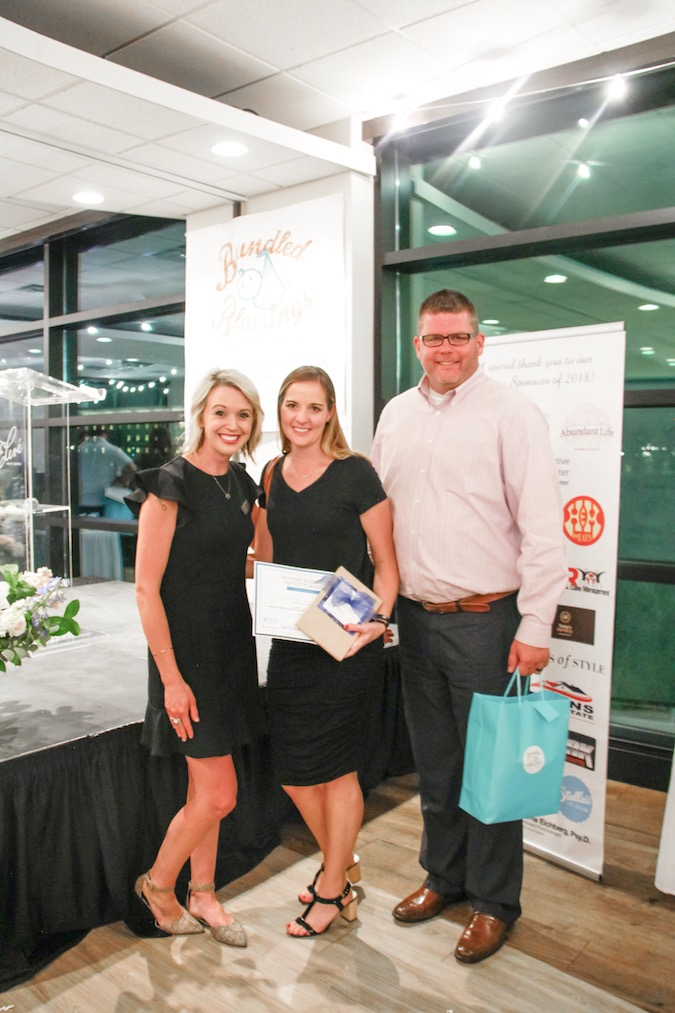 ---
THE GRANTS
---
The way that Bundled Blessings Fertility gives away our grants is through a raffle system. Not a single person knows who will go away with a grant beforehand. Each couple that is accepted and meet the nonprofit's requirements to be eligible can build teams. Each person that buys a ticket in their name to either attend the dinner, or a non-attending ticket in their name, gives the couple another raffle ticket to be drawn to win a grant that night, so they are building their teams. The more tickets in their name, the better chances that they will go away with a grant. We were able to give away a total of $90,000 worth of fertility grants or treatments to 17 couples. To see the tears of gratitude in their eyes as I got to hug them were moments I won't forget.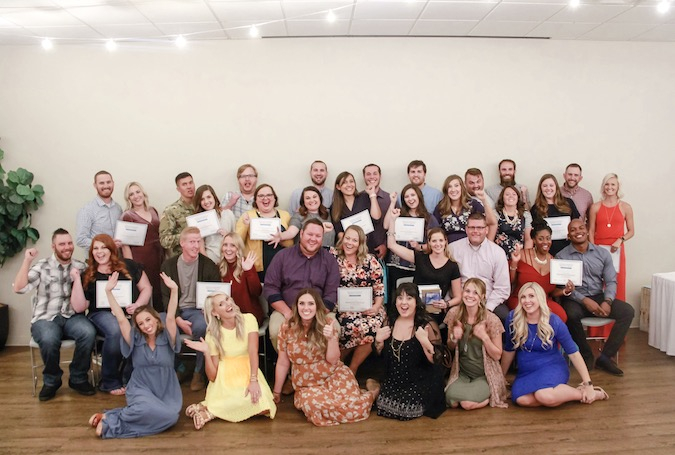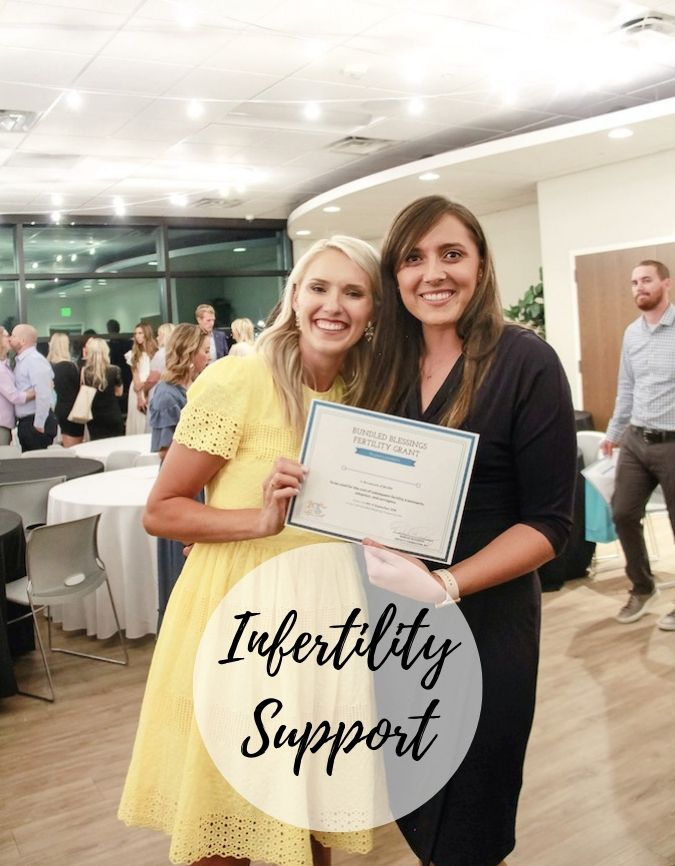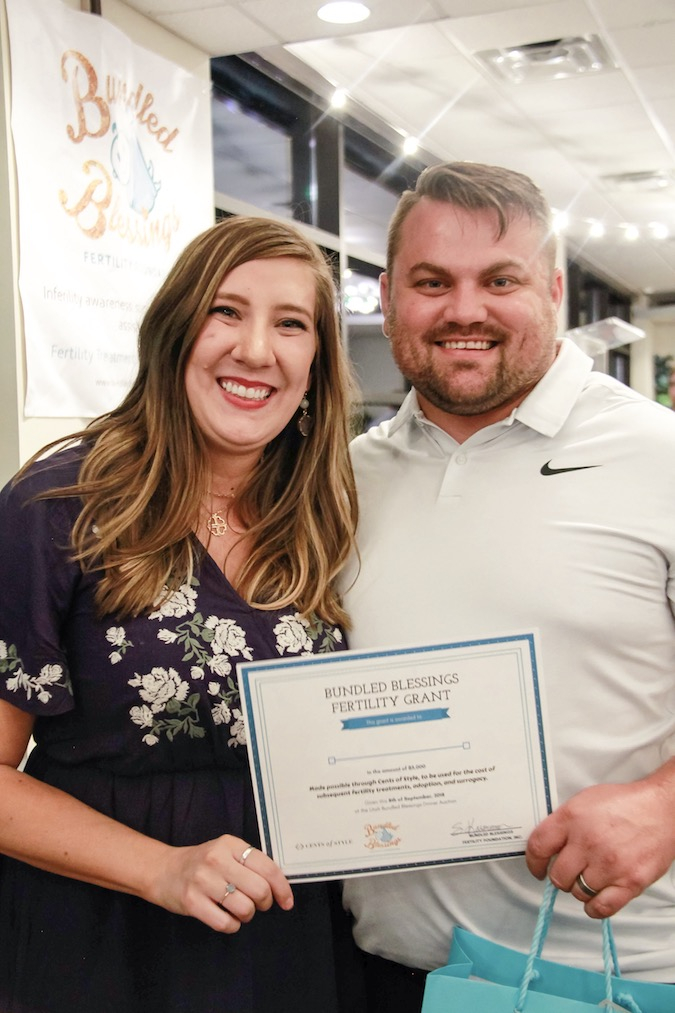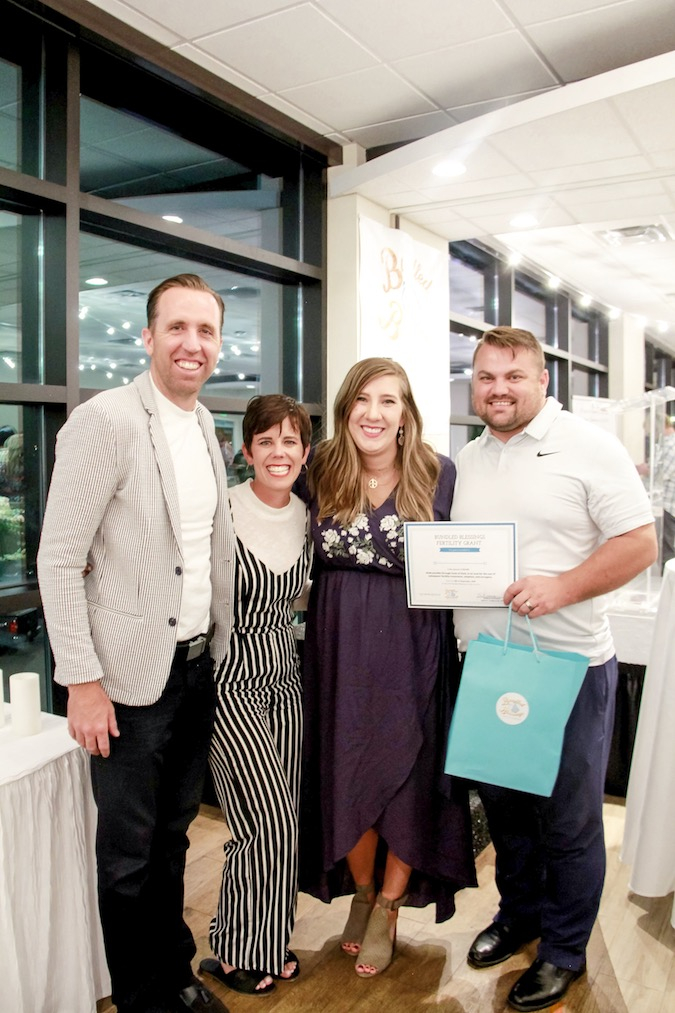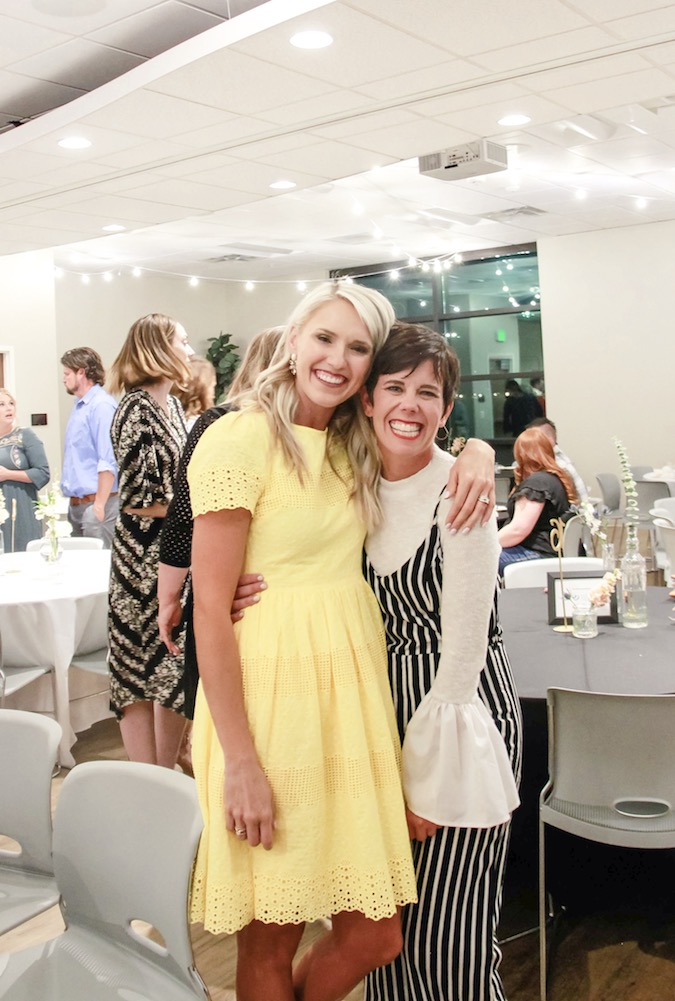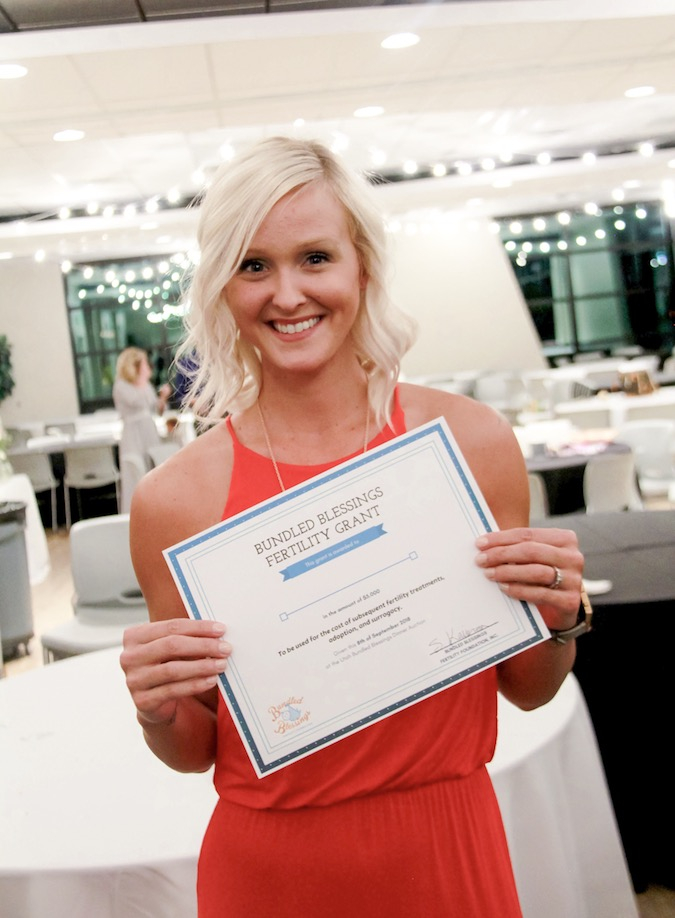 ---
MY THOUGHTS
---
What I will always come back to a give gratitude for is God's hand in orchestrating this unbelievable event. He truly strengthens us and multiplies our talents, energy and efforts. He makes what feels completely impossible into reality. From bringing the group of women who comprise Bundled Blessings Fertility together, to contacting businesses and having them say "yes" when we had big asks, to helping us touch people's hearts to purchase one of our Hope Tees to raise over $30,000, to guiding us on who to ask to speak. I feel really grateful to be a part of this great cause. For me, family is everything in life. For me, it's the best cause there is to spend my energy on.
---
MOVING FORWARD AND HOW YOU CAN HELP
---
We will continue to bring this our Bundled Blessings Fertility dinner to Utah, as we do in Boise each year (our 3rd annual dinner is next weekend!) and I would LOVE your help in raising funds for couples who would like to grow their families. What can you do to help? Right now, buy one of these dreamy v-neck t-shirts that I designed with Cents of Style. It has a tiny hem tag with 8 hearts and 1 broken heart to symbolize the 1 in 8 couples that struggle with infertility. They will continually donate $1 for each shirt sale. I designed these shirts so that literally ANYONE, regardless of your involvement in fertility support, would LOVE them. It's going to be your new favorite t-shirt. It's going to be the one that you reach for first when choose what you wear. You're going to wear it in the fall and winter with a cardigan, and you're going to wear it in the summer because IT'S THAT GOOD. We have new colors for winter right now! Our hunter green, white and black stripe, and burgundy are gorgeous. We are doing pre-orders that will ship the week of November 12th AND we now offer sizing XS-3XL!
Order now HERE using code BLESSINGSFALL to get it for $19.95 price + free shipping, reg. $29.95. For your new favorite shirt AND the fact that it supports infertility….it's a match made in fertility heaven.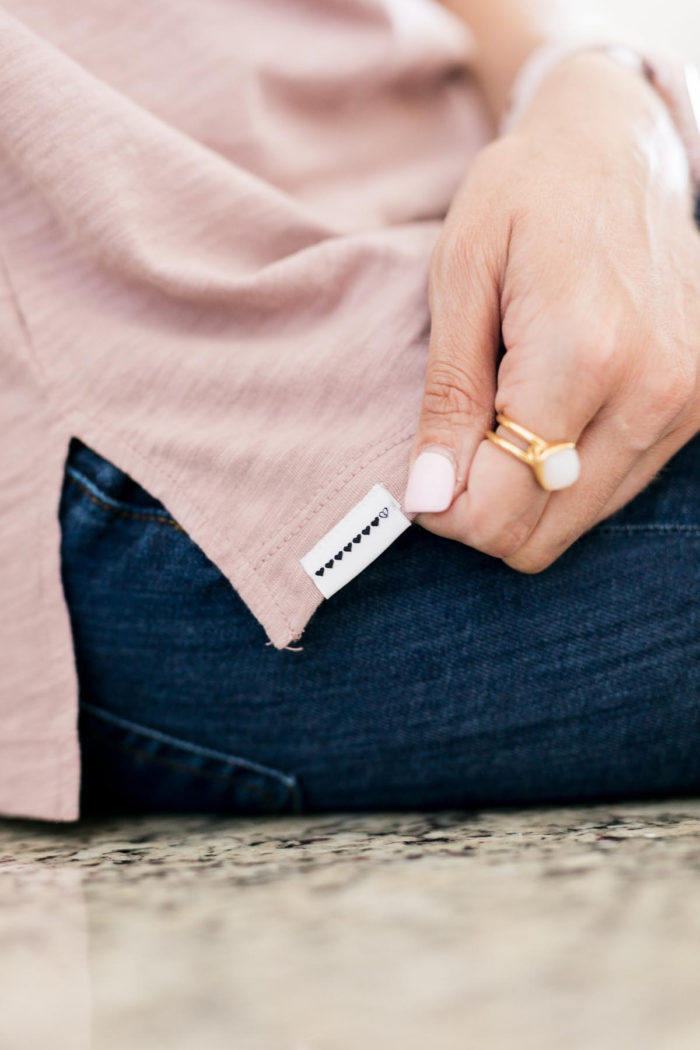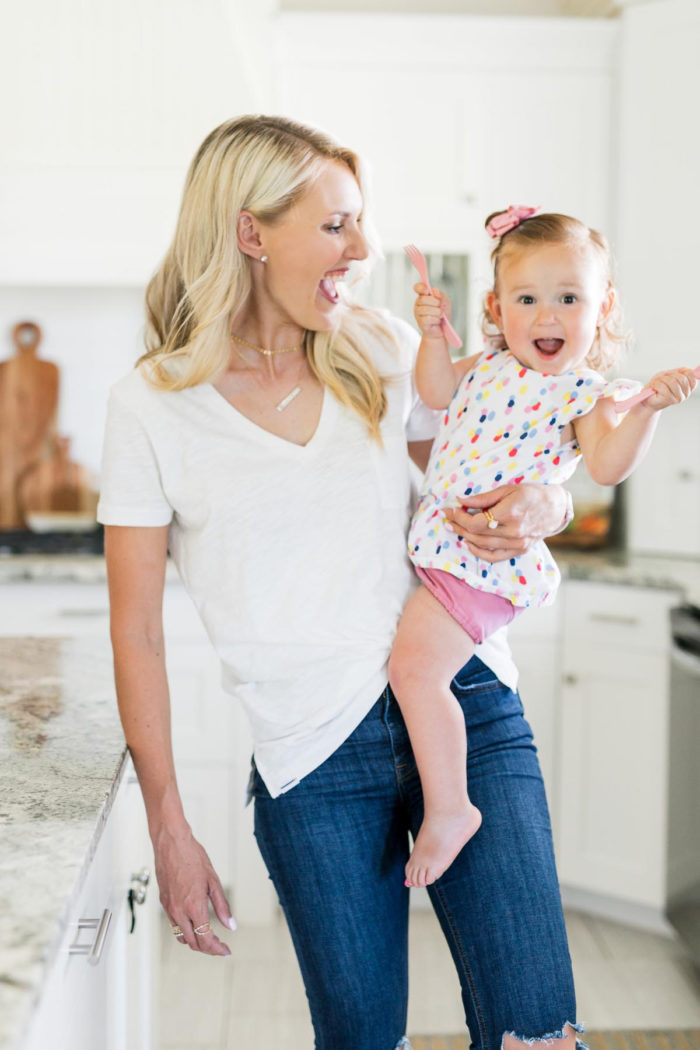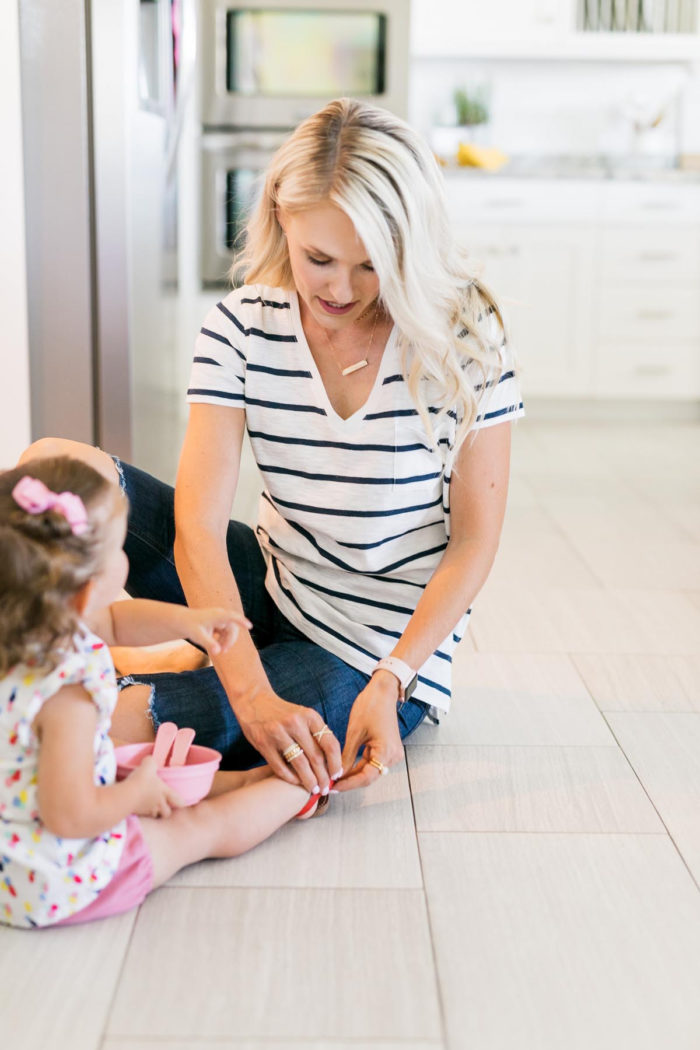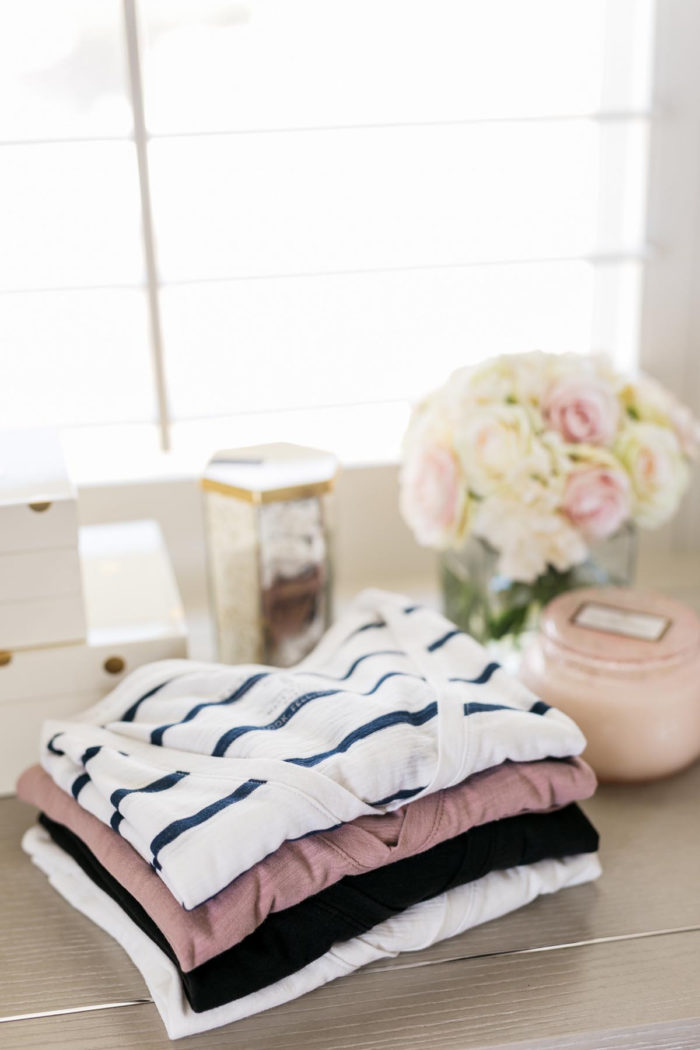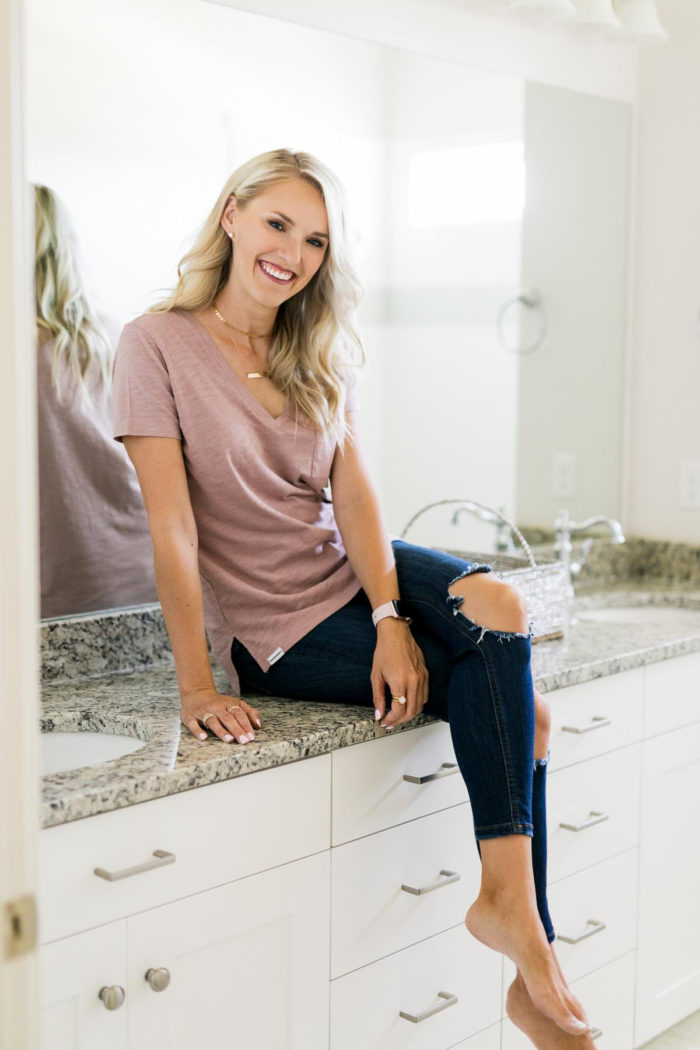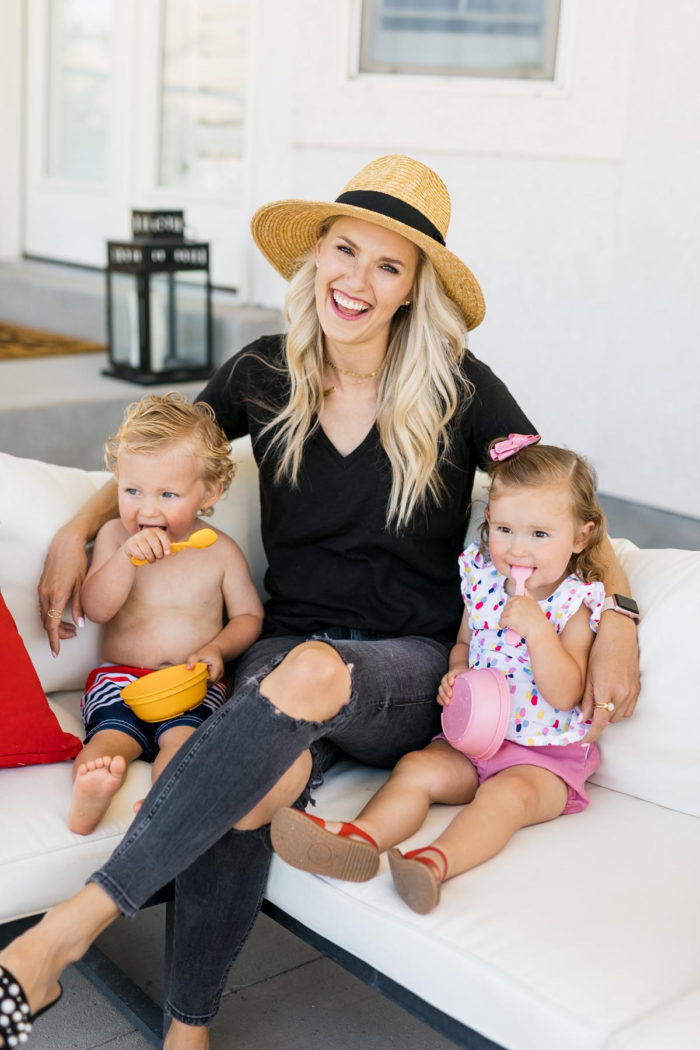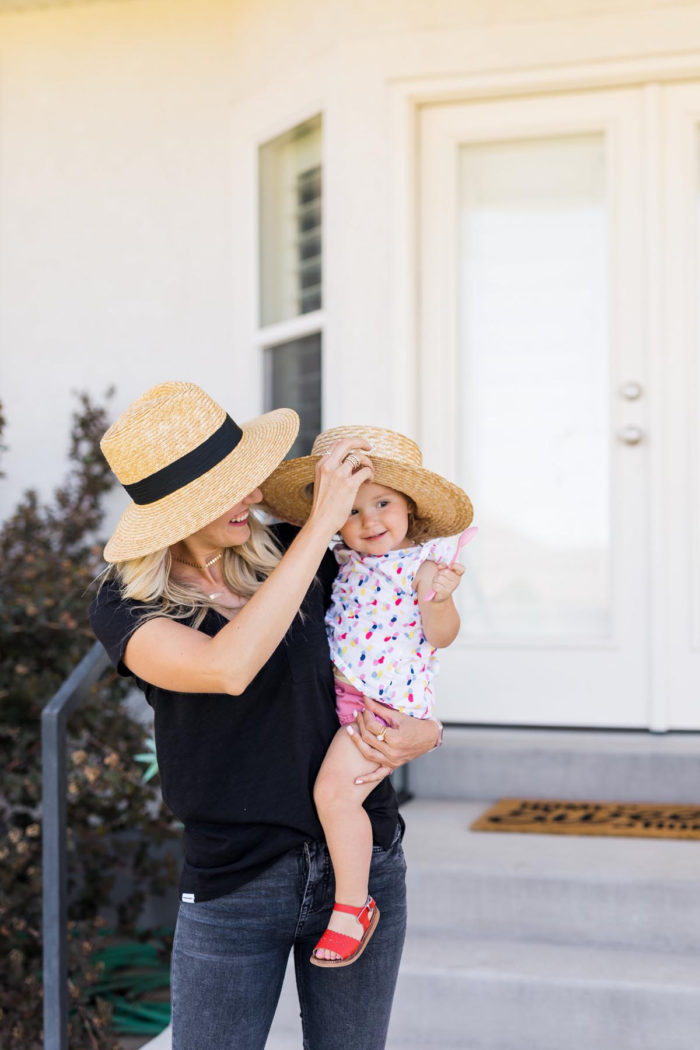 If you liked this blog post, you will also probably like:
Infertility and IVF Q&A Part 1
Infertility and IVF Q&A Part 2
How to Keep Your Marriage Strong Through Infertility Treatments
Beginning of our Infertility Journey